The Tudor Black Bay 36 M79500-0007 Is Better Than The Rolex Explorer: Believe Me Now, Thank Me Later…
This is the best watch on the market right now, so what are you waiting for?
Surprise, surprise: we get asked this a lot. What's the best watch to buy? Such a question cannot help but elicit further questions. What's your budget? Will it be your only watch? What do you like, for goodness' sake? Mostly, however, despite the well-intentioned questioner desiring a solid, definite, concrete answer, supposed "experts" like my Fratello brothers and me, prefer to side-step the question — to place the burden of choice back into the hands of the buyer. Well, for all of you that find that tactic unsatisfactory, I have an answer: the Tudor Black Bay 36 M79500-0007 is the best watch on the market right now. And here's why…
History, aesthetics, function… These things coalesce in a heady cocktail, the likes of which seldom seen in other industries. The word "unique" is used too often in our little world, and too often in the world beyond it, and yet it would not be beyond the pale to suggest there was something so unusual about the dynamics of the watchmaking industry that it warrants the title itself. With so many options out there, how could one possibly choose the greatest watch of them all? Don't ask me how, but I've done it. And more than anything, I'd love to hear what you think of my choice.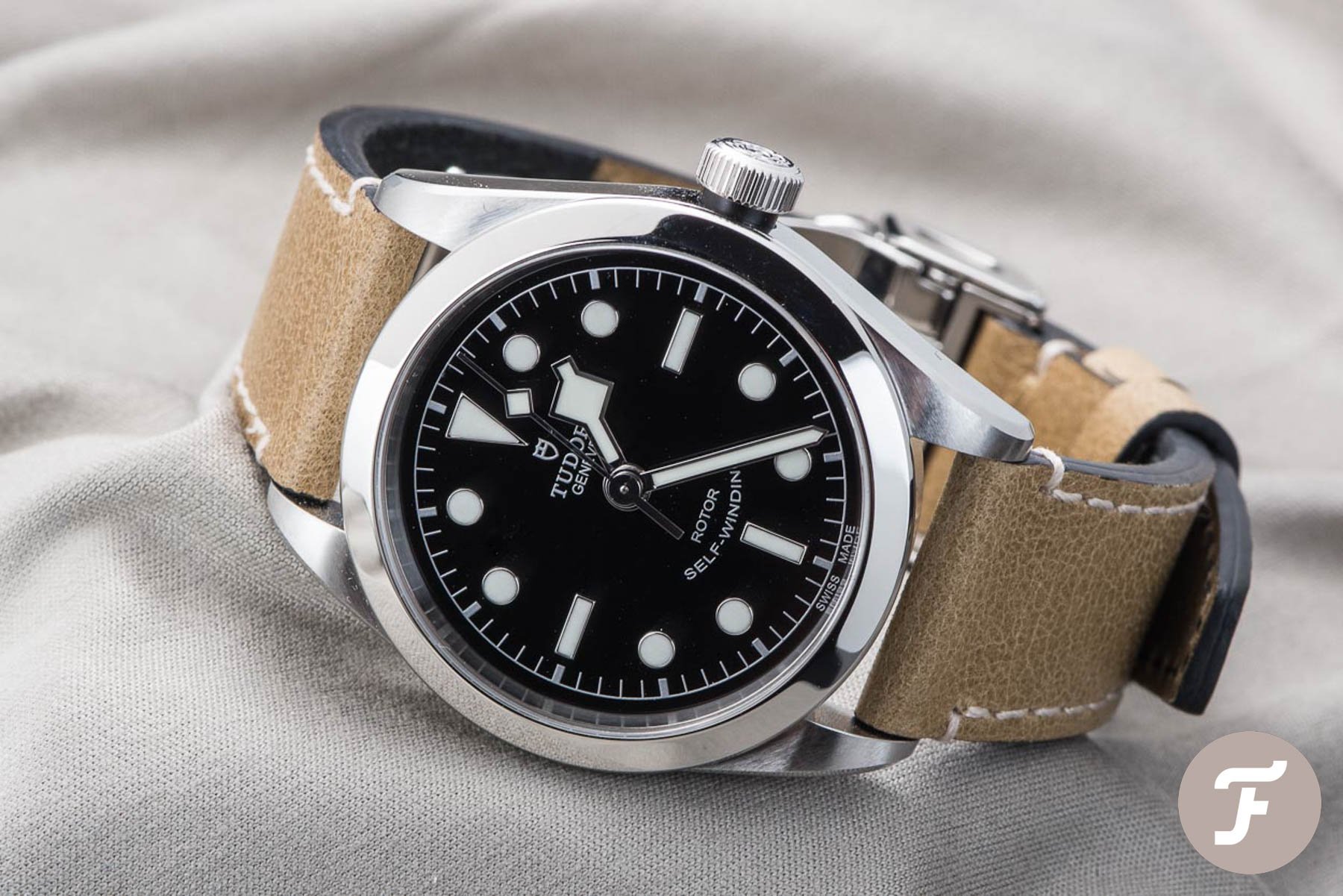 The Tudor Black Bay 36 reference
Is this, hands down, by any metric you care to mention, the greatest watch ever made? No. It isn't. By many metrics it falls way short. When it comes to branding, Tudor cannot knock its very own stablemate (Rolex) off its lofty perch. When it comes to refined mechanics, there are thousands of watches that kick it around the playground without breaking a sweat. If you're interested in hand-crafts, or artisanal finishing, this is not a watch for you. Or perhaps you're seeking an investment? On this front, the BB36 M79500-0007 may surprise you in years to come, but it won't make you rich. Only scarcity provides a path to riches for those sniffing around mainstream brands and, for all intents and purposes, the Tudor BB36 is thoroughly available. Chalk that up as one of its major plus points.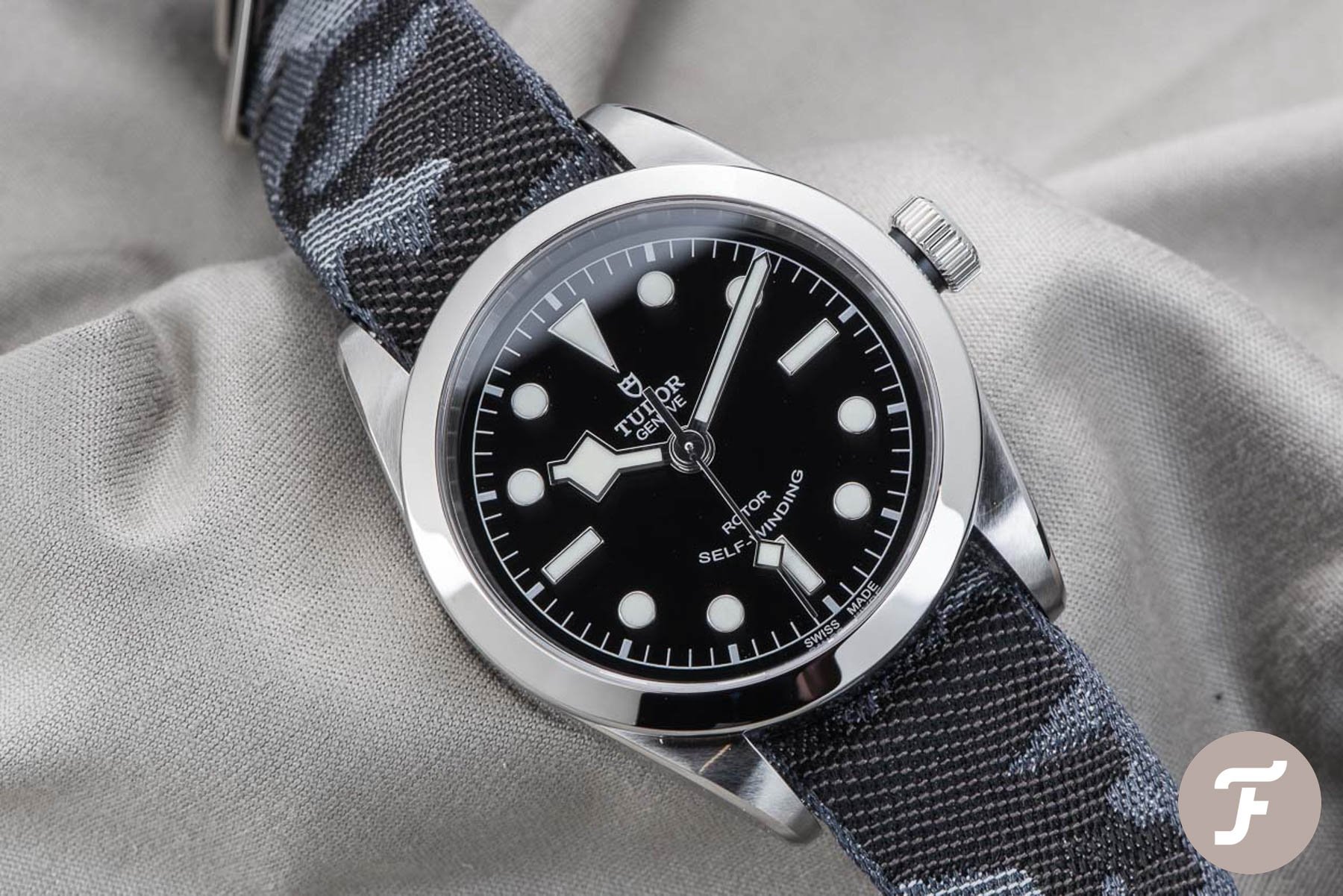 I've included pictures of the BB36 on the leather and also fabric straps, but my preference is the M79500-0007 on the steel bracelet, which marks it as a direct corollary of the Rolex Explorer 36, recently re-released early in 2021. The BB36 is the Tudor equivalent of the Rolex Explorer reference 124270. To suggest anything else would be nonsense. Within its own catalog, the BB36 must fend off challenges from the Pelagos and the Black Bay dive watches that split the Rolex Submariner chasers almost down the middle. While both the Pelagos and the Black Bay dive watches provide well-priced, characterful alternatives to the Submariner (in my opinion), neither one so boldly attacks its brother from another mother in the way the BB36 aims to take down the Explorer.
A fair fight?
These watches are very similar. The Rolex has an in-house movement as opposed to the ETA within the BB36 but beyond that, there isn't a huge amount to chose between the two functionally. A lot of the difference comes down to the minor aesthetic choices that, for me, make the BB36 better (I simply prefer to spot and stick markers as opposed to the Explorer's Arabic interruptions). The design is balanced, clean and clear, decisive, and uncompromisingly simple.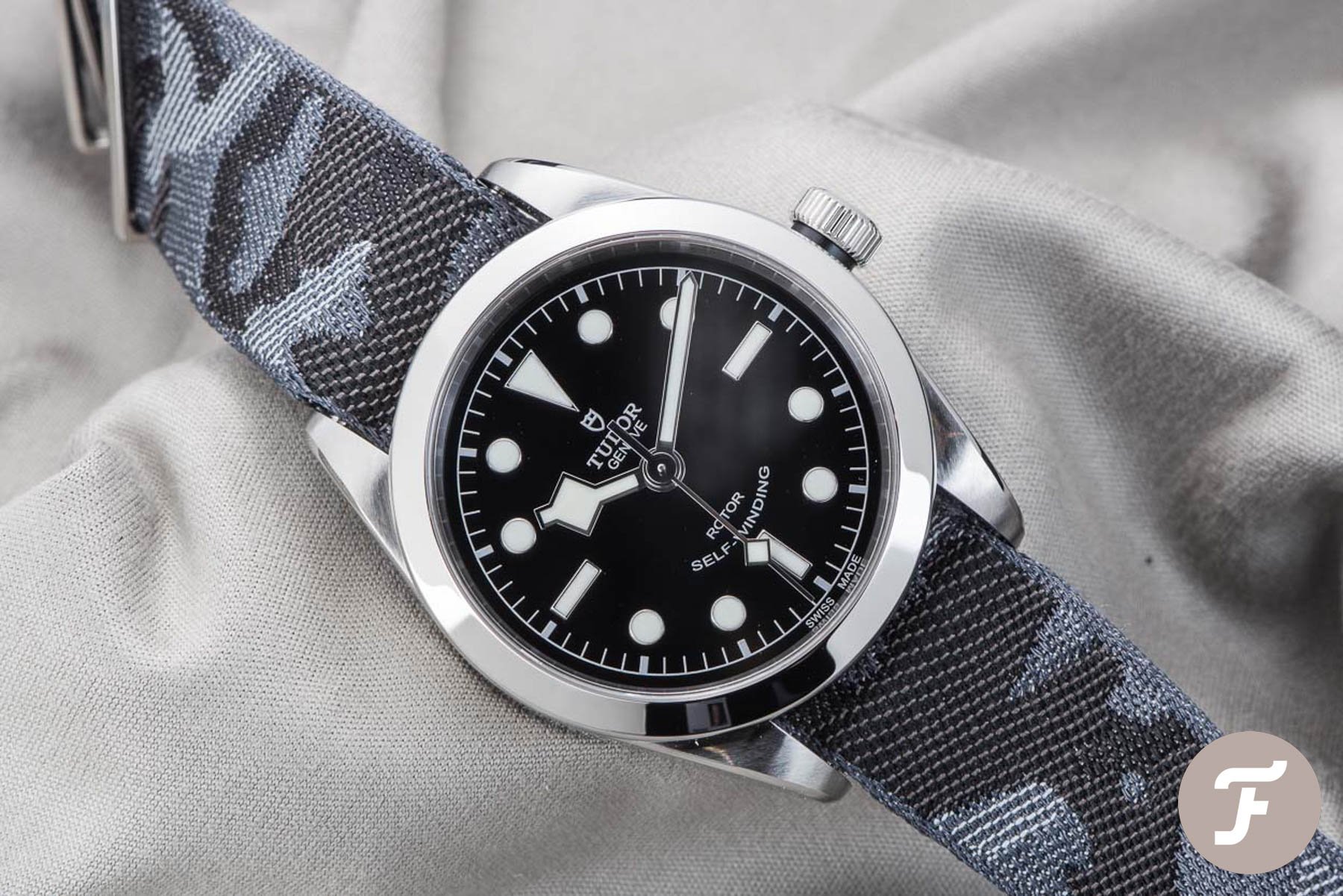 I love the "smiley face" dial that signifies a non-in-house caliber (that I anticipate being replaced by an in-house Tudor movement at some point in the future and never again reverting to an outsourced caliber, thus making these earliest BB36s more collectible as time passes). This little typographical flourish brings to life an otherwise staid dial and makes it all the more attractive than its painfully pedestrian competitor from the Crown.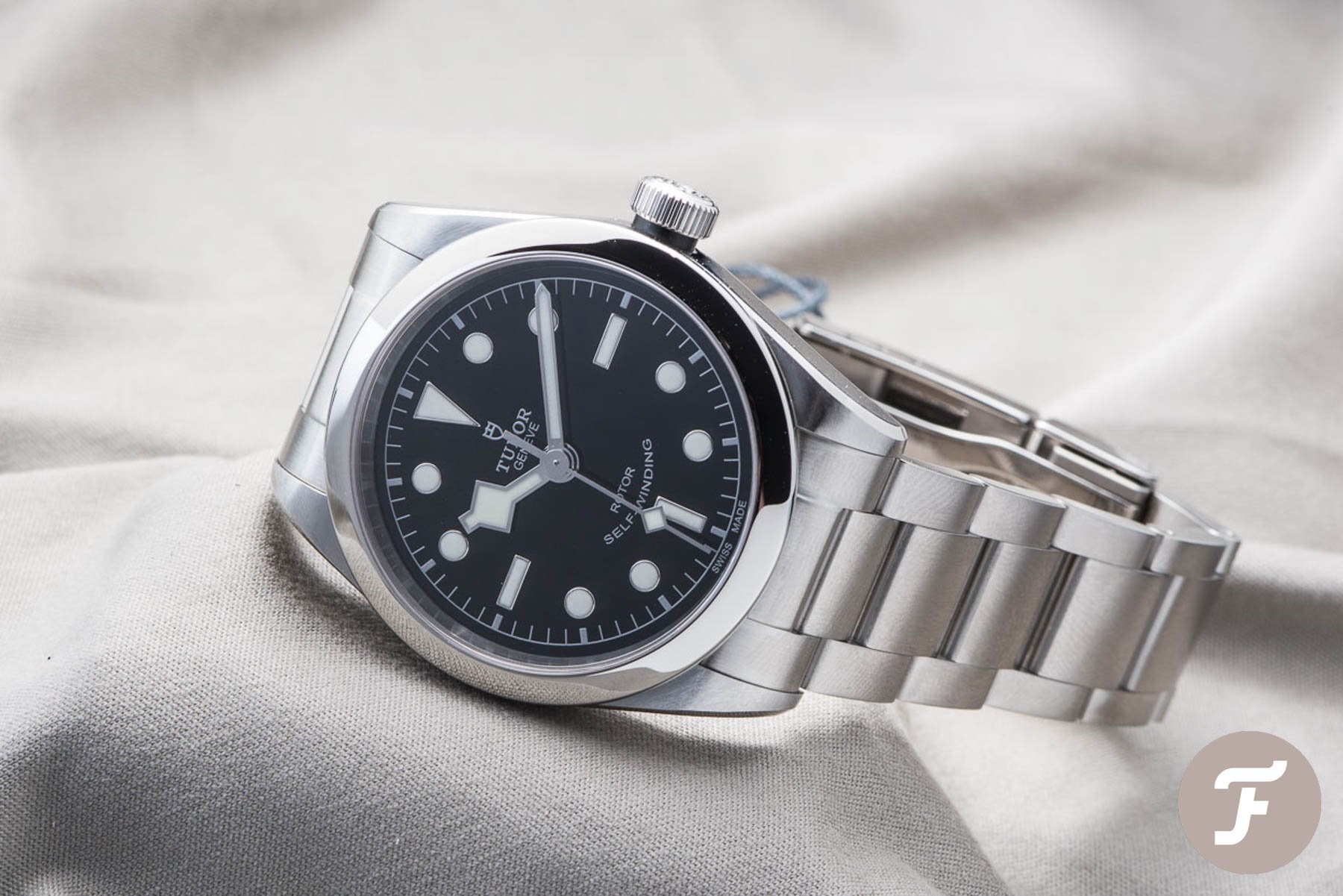 But aesthetics are very personal. I appreciate that some will find the Rolex Explorer's design unbeatable. But do you still feel that way when you add up all of what you get from the BB36 and the Explorer in comparison to both models' respective prices? I'd be amazed if you then told me the Rolex Explorer was a better option than the BB36, separate from arguments surrounding scarcity or value appreciation. I want to hear from real watch lovers, not watch buyers. I want a discerning watch collector, someone who has been in this game for decades and owned all manner of brands, to look me in the eye and tell me the Rolex Explorer reference 124270 is a better prospect at €5,950 than the Tudor equivalent is at €2,740.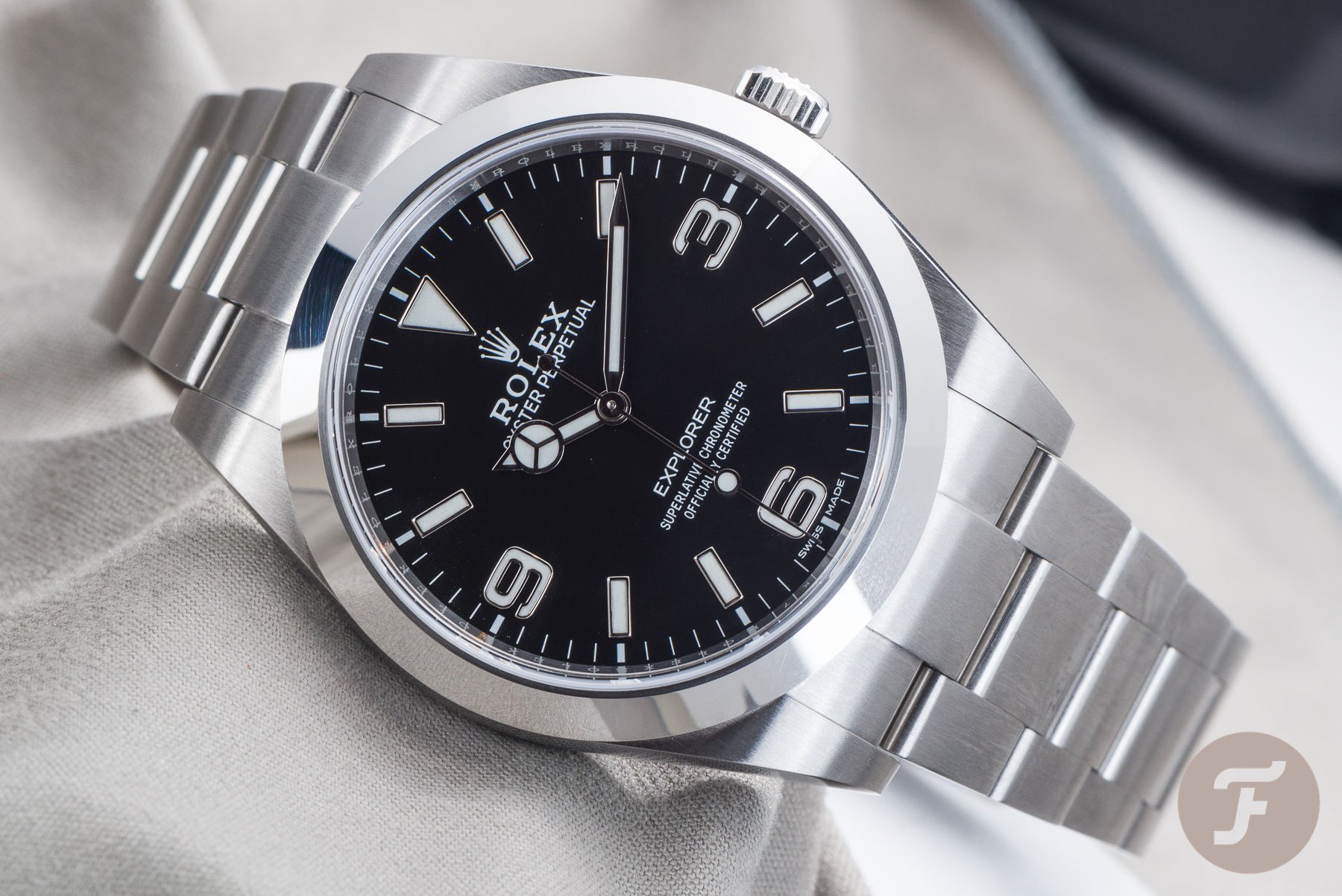 This isn't just about value…but value is a big thing
There will be plenty of people calling me out for sour grapes here. That's par for the course whenever anyone criticizes a Rolex. If I wanted an Explorer, I could have one. This isn't because I can't afford or source an Explorer. It's because I would never be tempted when something that I a) actually prefer and b) retails for less than half the price is readily available. I'm not saying the value proposition is irrelevant here. Part of my assertion that the Tudor BB36 is the best watch on the market right now is, of course, based on its approachable retail price, I can say, hand on heart, if these two watches were the same price, I would rather wear the Tudor. I simply like it more. I think it is cooler.
That's my opinion (and possibly an unpopular one), but every time I see it on somebody's wrist, I find myself impressed. I think to myself, "good choice, mate." Whenever I see the Explorer on someone's wrist, I am prone to shrug. "Yeah, well it is an awesome watch," I would muse in silence, "but it's hardly exciting. It's not like it's the industry's best worst kept secret in the same way the M79500-0007 is."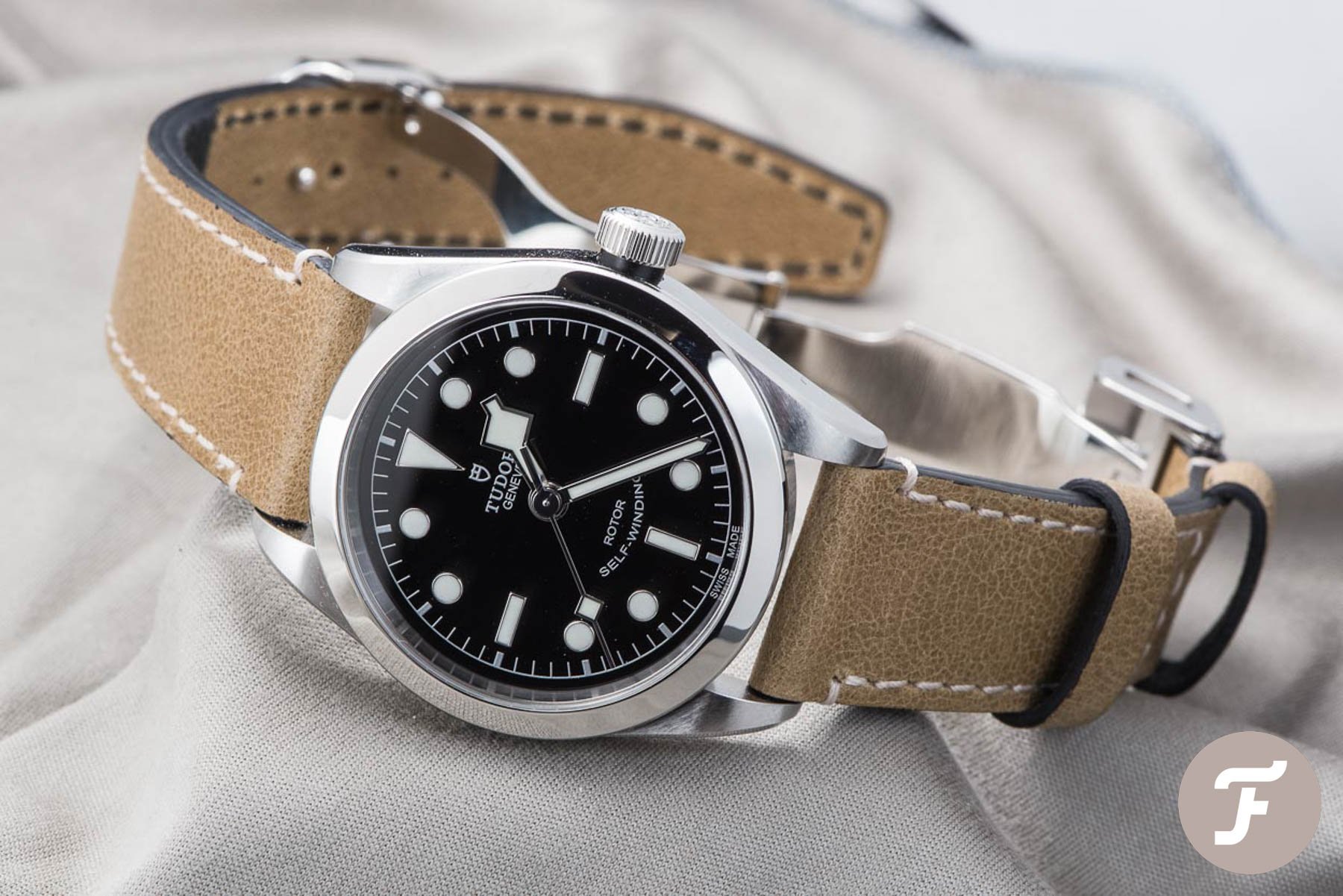 So am I crazy or do I have a point?
Rolex is an indomitable behemoth. I've not written this article to be controversial; I've written it because I feel this is a plain-sight comparison that we're not making often enough. And of all the Rolex "alternatives", this one — the Tudor Black Bay 36 M79500-0007 — matches/exceeds the Rolex at less than (less than) half the price.
If you haven't tried this palatable strap monster on your wrist, do so as soon as possible.
As an overall package, I find it impossible to beat. I don't think you can get that kind of build quality, future collectibility, and brand power (which Tudor undeniably has among those in the know) anywhere else for less than three grand. And I think it is preposterous how versatile it is and how forgivingly it wears. If you haven't tried this palatable strap monster on your wrist, do so as soon as possible. It is the ideal graduation gift, the perfect birthday present, and my number one pick for the next (or only) thing to add to your collection.
So come on, let me have it in the comments below.