Tudor Oyster Prince Submariner Reference 7924 'Big Crown' From 1958
Last Tuesday, a day before Baselworld 2014 started, we were invited by Tudor to join them for a diner and the introduction of the new Heritage Black Bay timepiece in blue. During the diner, Tudor pulled out some amazing watches from their archives in Geneva, including this 1958 Tudor Oyster Prince Submariner 'Big Crown' reference 7924.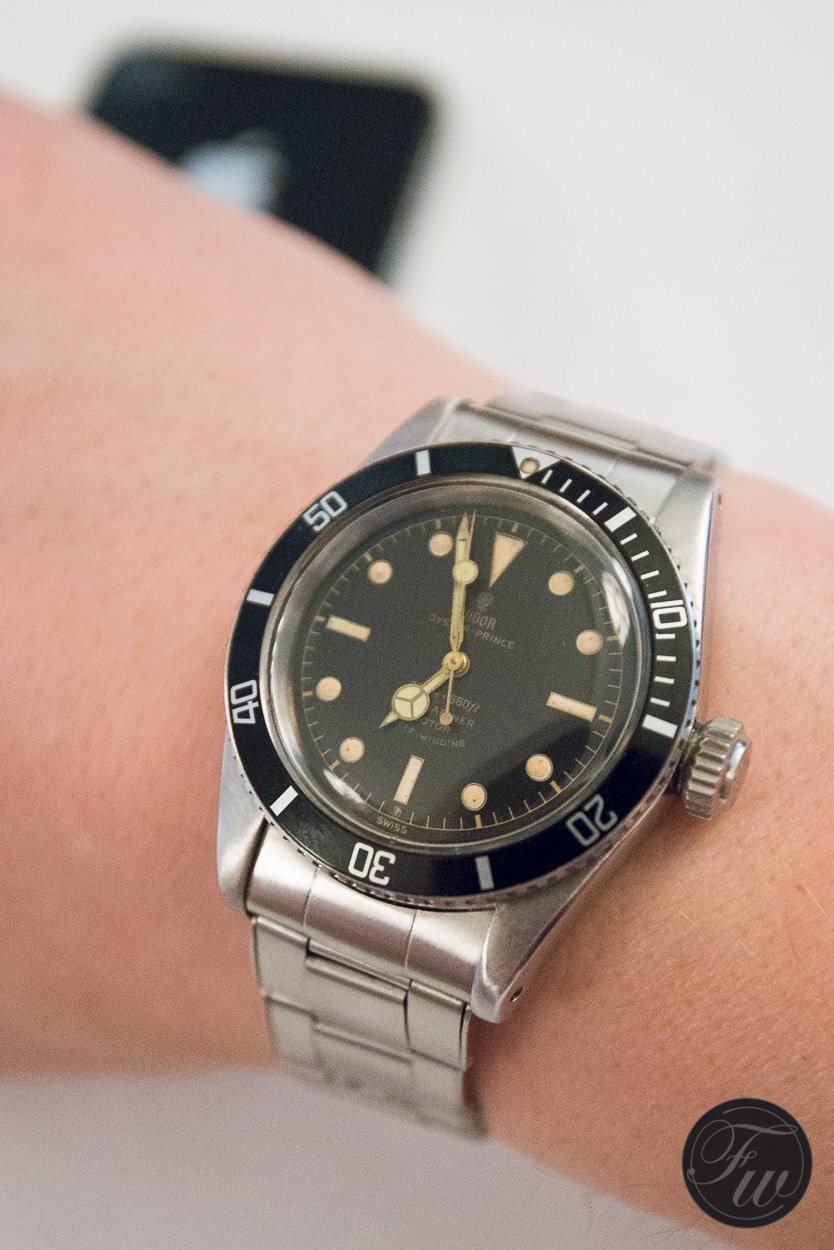 The nick name 'Big Crown' was given to this watch by Tudor collectors, just like the Rolex Submariner 6538 from 1958. The very same watch that James Bond was wearing in Dr No. Tudor used a number of same parts as the Rolex Submariner in those days, except for the 'Auto-Prince' caliber 390 movement. The crown and Oyster bracelet carry Rolex markings.
This 37mm case was water resistant up to 200 meters (600 feet) and featured the 8mm large screw-down crown for the first time. The plexi crystal was much thicker than the one on its predecessor model (the Tudor Submariner reference 7922 and 7923) and domed, to ensure the watch could handle great pressure under water.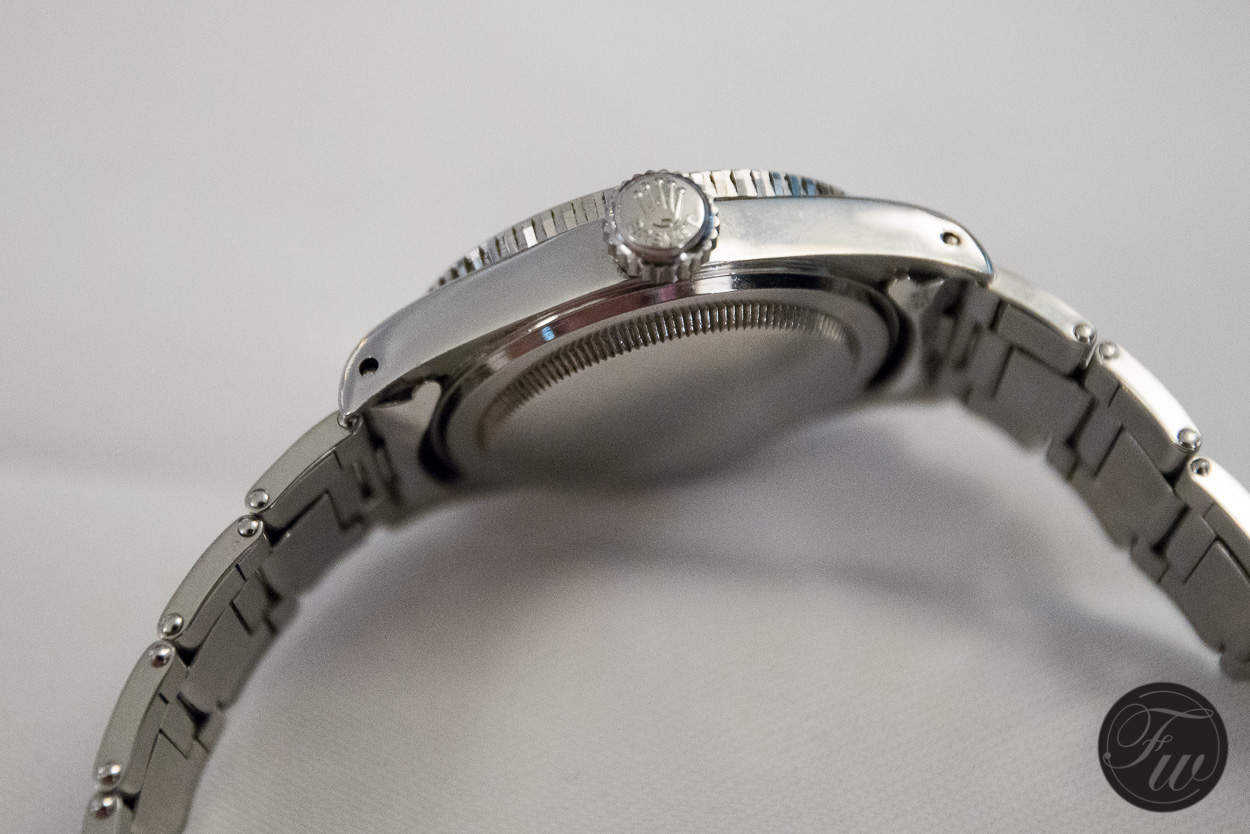 The Oyster bracelet of the Tudor 7924 had riveted links and carried reference number 7206 and as written above, had the Rolex signature.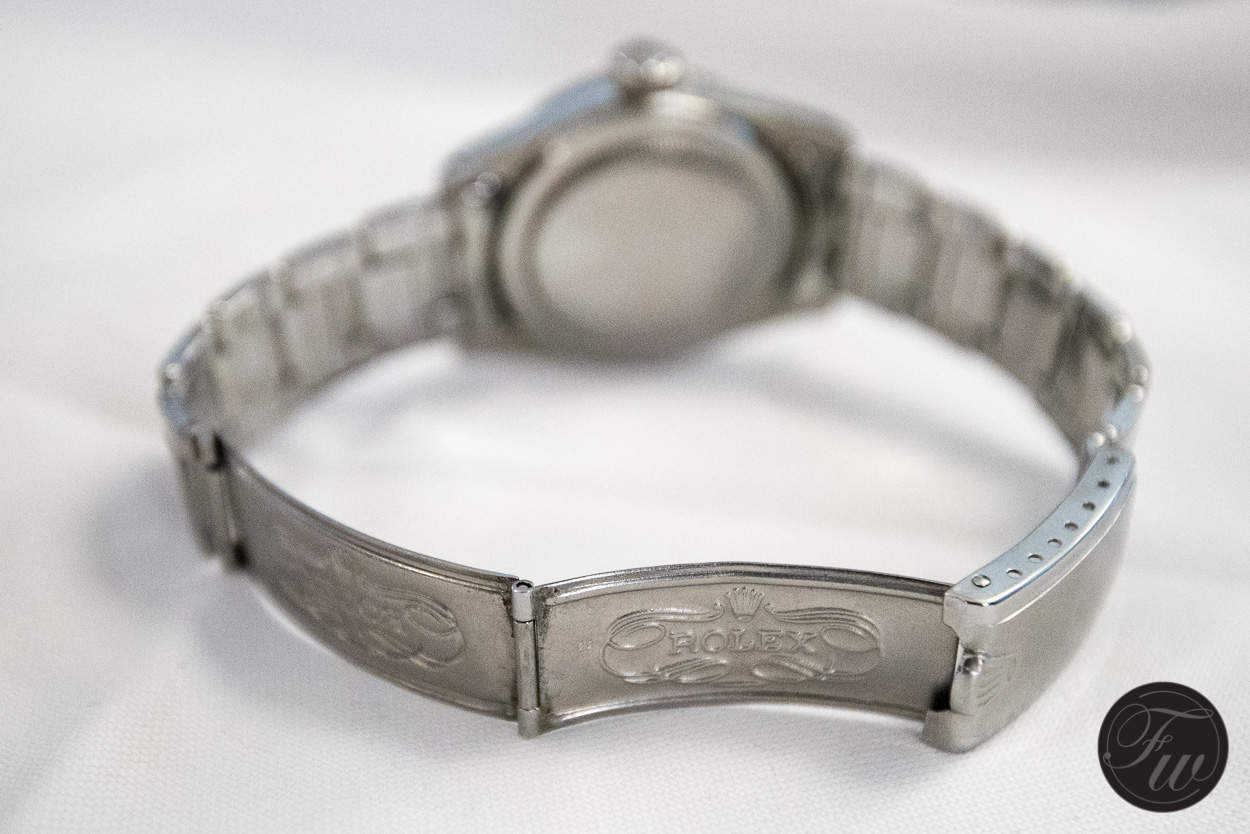 Also introduced in 1958 was the Tudor Oyster Prince Submariner 7925, also nicked 'Big Crown' due to the 8mm large winding crown. However, this watch did not have the same pressure/depth rating as the Tudor Sub 7924 and 'only' had to withstand a pressure of 10ATM (or 100 meters). Besides the depth rate printed on the dial, you can also identify this 7925 by the red triangle at the zero point of the diving bezel of this watch.
A quick scan on Chrono24.com and the Vintage Rolex Forum Market learned us that these babies go for well over 25K Euros and quickly go up depending condition.
We were really excited to see that Tudor kept these watches in their archives and made them available for special occasions like this introduction of the Tudor Heritage Black Bay in midnight blue (click here). It also shows that they are well aware of their heritage and want people to be able to relive these magnificent watches by using elements of it in their new collections. We applaud Tudor for doing so.
More information about the new Tudor line-up can be found on the official Tudor website here. If you are interested in the vintage models from Tudor, please visit our friend's Tudorcollector.net website.