Ulysse Nardin Releases The New Diver Lemon Shark In Collaboration With OCEARCH
Sharks have long been a source of inspiration for dive watch manufacturers due to their infamous toothy maws and fearsome reputations. Well, now Ulysse Nardin has turned to the denizens of the deep for its new Diver Lemon Shark. It's an attractive black and yellow number, a color scheme that is right up my street.
If I asked you to tell me your favorite shark species, I'd guess that many people would say the great white shark. Most likely because it's the only one they could name. That's fair given the amount of publicity the species has received over the years, even if it is mainly negative. I wouldn't, however, expect many people to list the lemon shark at the top of their list.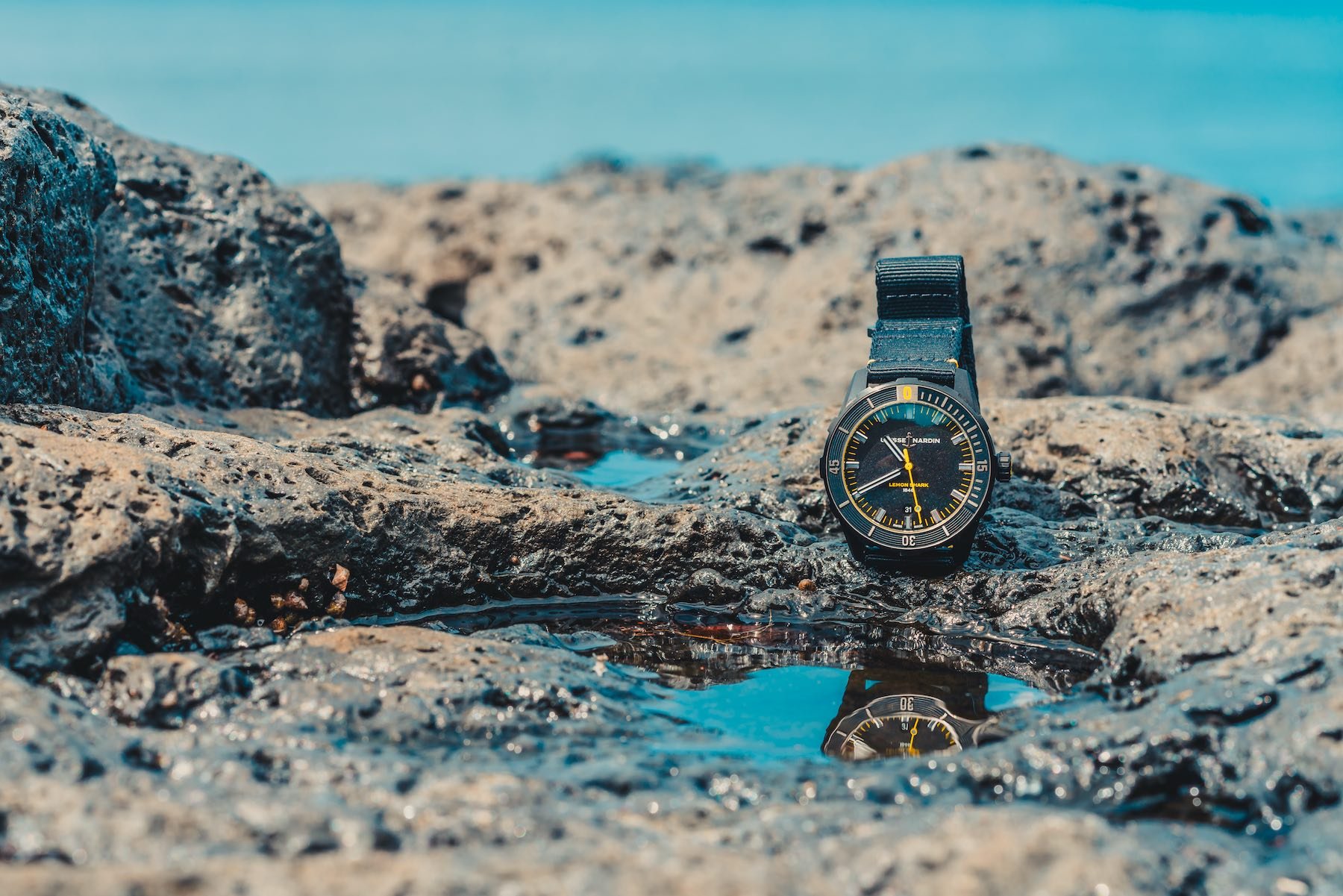 Our toothy "citrus" friends
Recognizable by the distinct yellow hue of its skin, the lemon shark occupies shallow coral keys and mangrove forests along the Atlantic Ocean and parts of the Pacific. An adult lemon shark can grow up to 10 feet long, making it one of the larger shark species. In addition, the lemon shark's yellow skin color provides perfect camouflage against sandy in-shore areas where it often forages for food. This, along with the shark's flattened head and short snout, makes the lemon shark a skillful predator.
Sadly lemon sharks are listed as "Near Threatened" by the IUCN Red List. This is because their fins and meat are highly sought after for sale on international markets. The thickness of the lemon shark's skin also makes it ideal for the production of leather.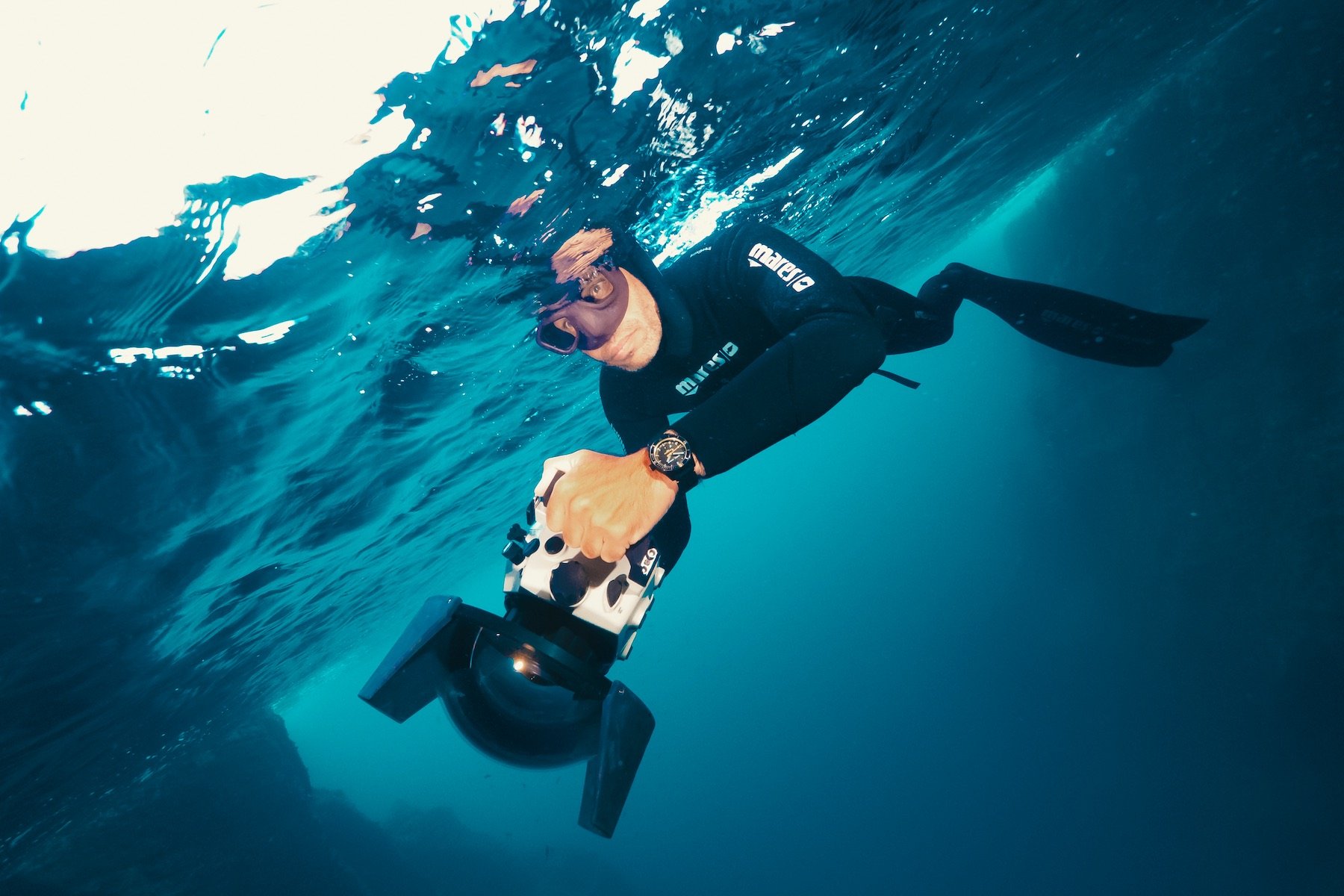 The valuable work of OCEARCH
Sharks are an essential part of the marine ecosystem. Every ecosystem needs its apex predators to maintain order. Without order, things can quickly turn chaotic as the balance is broken. Thankfully, we have many hardworking men and women at OCEARCH who dedicate their lives to studying these misunderstood creatures. OCEARCH is a non-profit organization that helps scientists collect and access previously unavailable data from the ocean. As we learn more about their feeding habits, mating processes, and movements, we can ultimately understand how to best protect them.
Ulysse Nardin and OCEARCH teamed up in June 2020 with the shared goal of protecting these ocean predators. Chris Fisher, Founder Expedition Leader of OCEARCH, said, "we need to speed up scientific discoveries if we are going to have any chance of leaving healthy oceans behind for our grandchildren".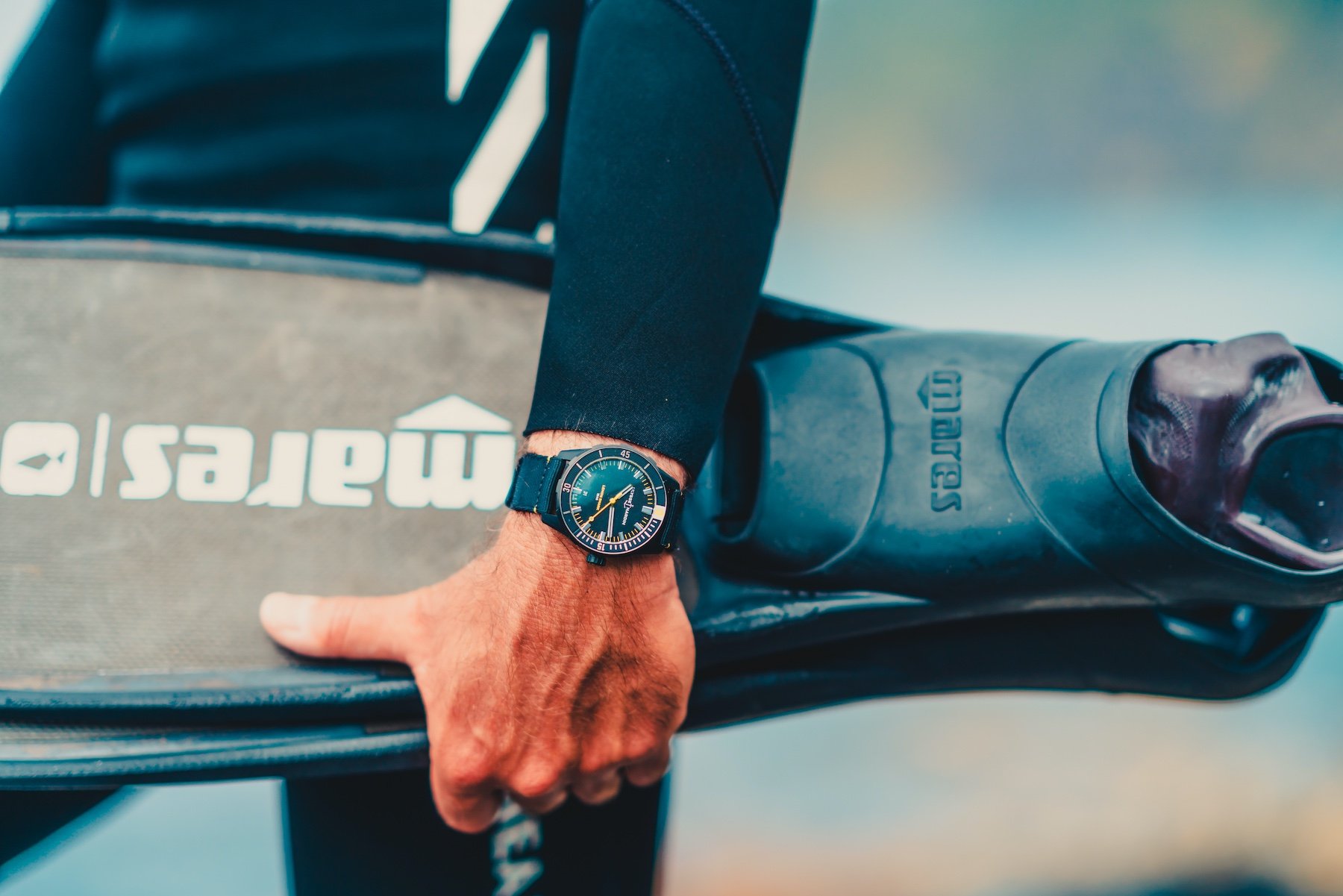 The Ulysse Nardin Diver Lemon Shark
This leads us to the Ulysse Nardin Diver Lemon Shark, a 42mm dive watch with a black-DLC steel case and lemon-yellow highlights, a not-so-subtle nod to its namesake. Until the Diver family of watches launched a few years ago, many of Ulysse Nardin's three-hander watches had been 44mm or larger. So it's nice to see the 42mm size still get some love. The black strap is made from recycled fishing nets collected from the French coasts. It has a Velcro closing and DLC titanium hardware. Ulysse Nardin chose the caliber UN-816 to power the Lemon Shark, an automatic movement based on the Sellita SW300-1, with hours, minutes, central seconds, and a discreet date window at 6 o'clock.
There is a lot to like about the Ulysse Nardin Lemon Shark, especially regarding the details. The slightly concave bezel with its concentric rings adds a lot of visual depth to the watch; the grained dials have just enough texture to them too. I'm a sucker for a grained dial and combined with the black and yellow color scheme, it's a real winner in my books. The hidden gem, though has to be the shiver of lemon sharks (yes, I Googled the collective pronoun for sharks) on the case back. The engraving looks to be very nicely done and extremely crisp. Look at those toothy little smiles. Lovely stuff.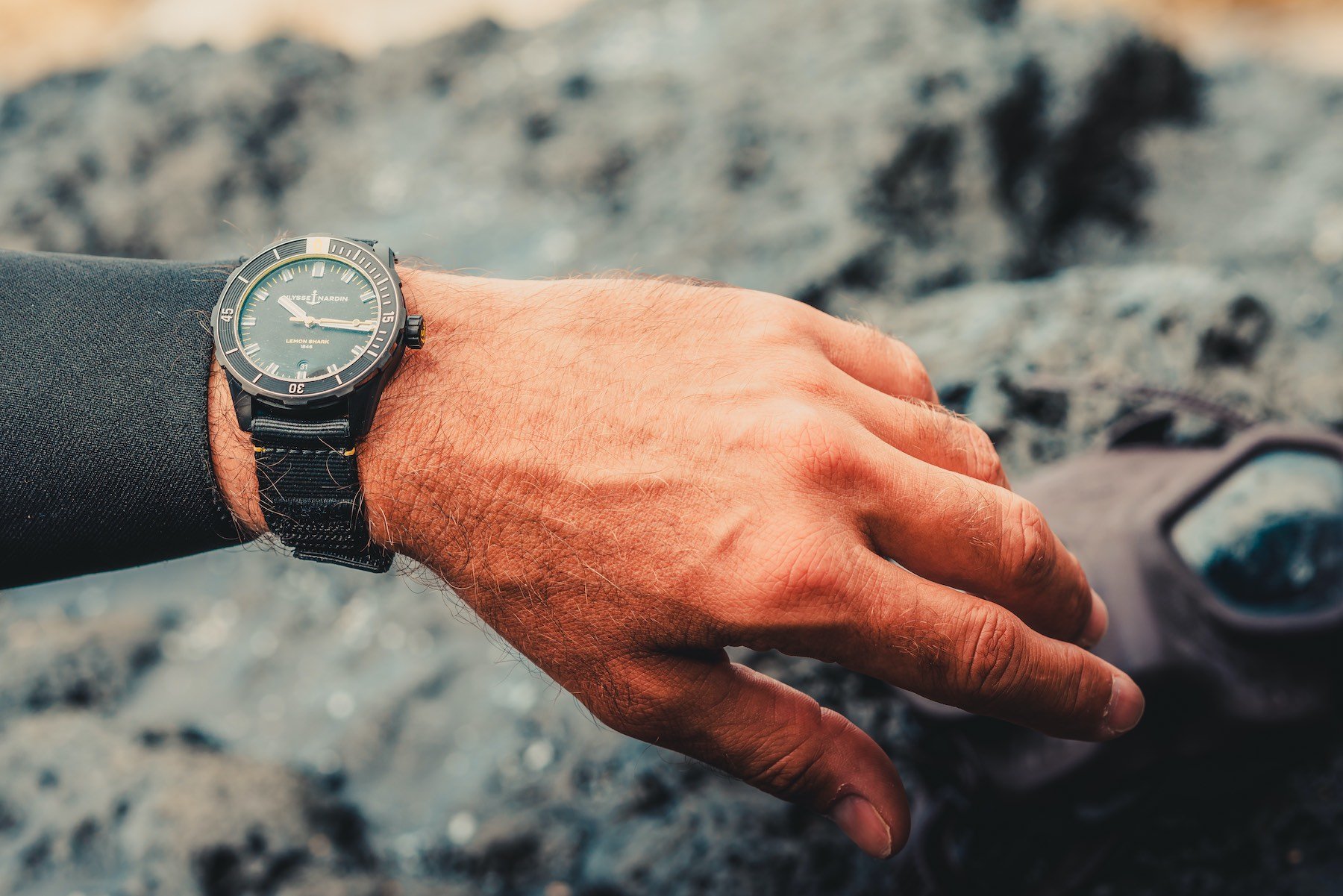 Get involved
The Ulysse Nardin Diver Lemon Shark retails for 6,300. For more information, please visit www.ulysse-nardin.com. In addition, you can find out more information about OCEARCH here.