URWERK Celebrates The Magic Of Gray In The UR-100V Magic T
Who would have thought blasted titanium could have a shimmering finish?
I've always said that URWERK's UR-100V is the brand's most versatile canvas. For a watch that is rather unique in its aesthetic, it never surprises me quite how many different personas the model can effortlessly assimilate. From bright colors to alternative composite cases, it's seen some eye-catching guises over the years. However, URWERK experiments with its stripped-back take on minimalism with its latest release. Let's take a closer look at the new UR-100V Magic T.
The URWERK UR-100V Magic T continues to explore the "cold" color spectrum. Working within the confines of achromatic colors like black, gray, and white, it becomes more challenging to explore the subtle nuances of shades when there are no underlying hues to rely on. The UR-100V Magic T is a celebration of the color of raw titanium. But hang on… Wasn't the UR-100V FTJ a similar concept? Well, yes, it was, but once again, URWERK expertly demonstrates the varying characteristics of titanium in its unfettered grayness.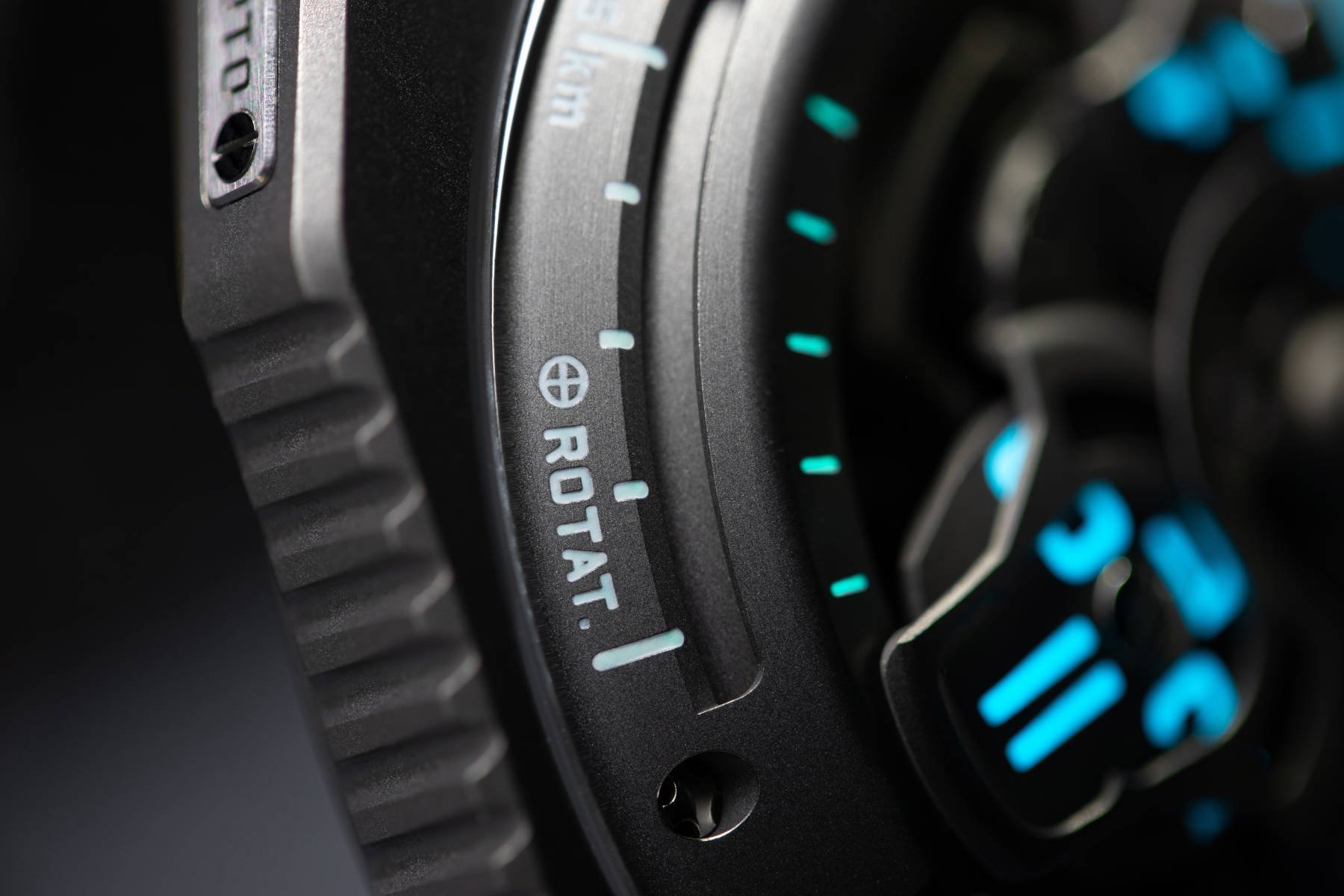 What's new with the Magic T?
Whereas the UR-100V FTJ had a wholly "stealthy" and almost military vibe, the Magic T exhibits a certain gleam that one would perhaps not think possible from a matte gray finish. Indeed, I am even a little bewildered. How does one extract a shine and gleam from a matte finish that is purposely supposed to be devoid of such complexity? Well, when your name is URWERK, you seemingly do the impossible on a regular basis.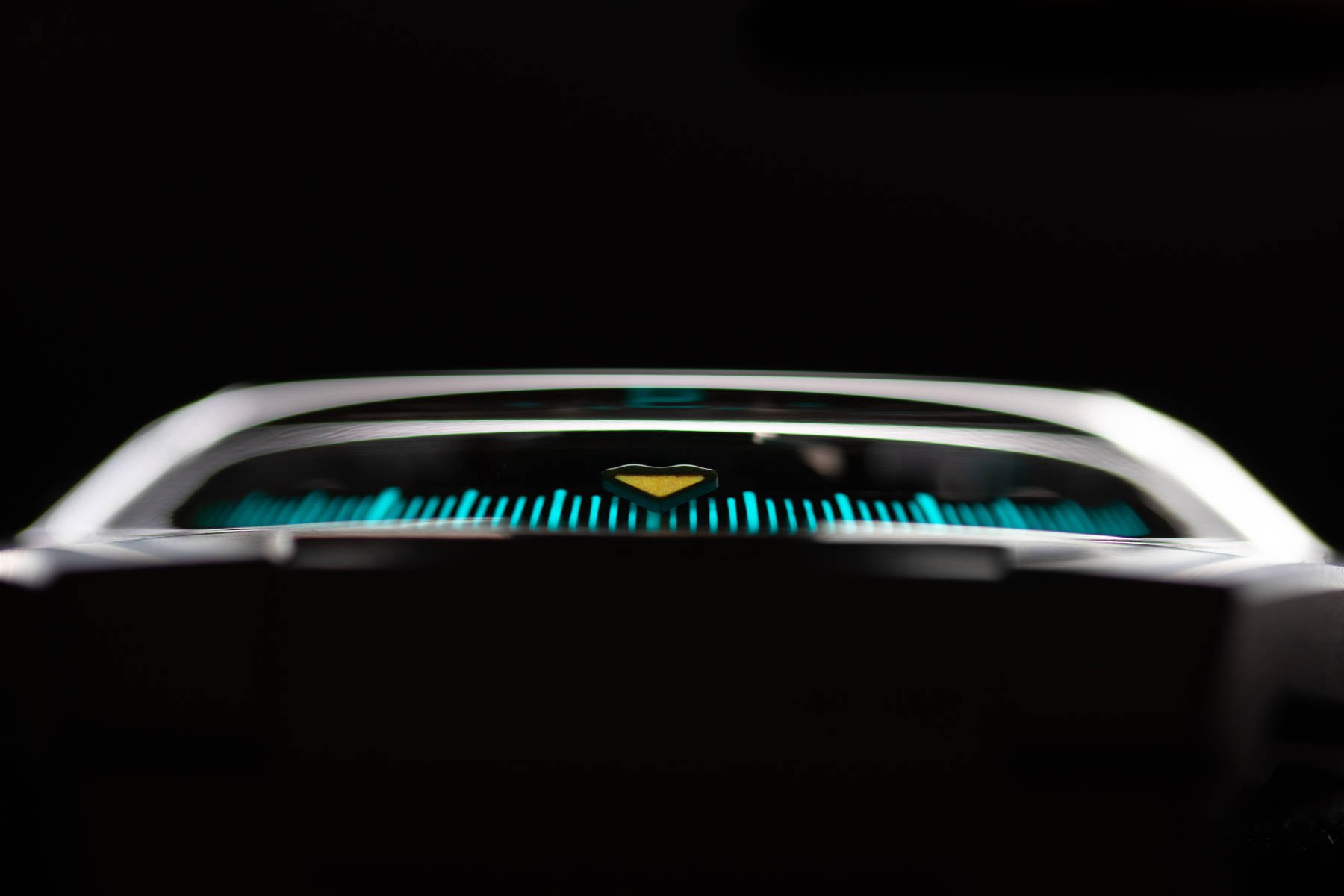 A magical combination
Having written about the UR-100V in many of its different forms over the last couple of years, I will not go into detail about the technical side of the watch. I'm pretty sure that many of you reading this will be aware of this already, but if you're not, perhaps take a quick look at one of my previous articles here or here. The UR-100V Magic T is not aiming to be something new from a horological point of view. Instead, it's focused more on URWERK's artistic endeavors. URWERK is a brand that readily accepts the two important sides to its personality. It is a combination of horological engineering and artistic design expression. Just look toward the two co-founders of the brand, and you'll see how harmonious this marriage of talents is. Felix Baumgartner, a third-generation watchmaker, and Martin Frei, a disciple of the school of graphic design and visual arts — what might seem like two vastly different personalities combine for superlative results in the outputs of URWERK.
I think it's fair to say that each of URWERK's watches may lean slightly more to one side than the other, and these days, the UR-100V family definitely seems to be a playground for Frei to explore the brand's aesthetically creative side. With such a proven versatile canvas to work with, who can blame URWERK?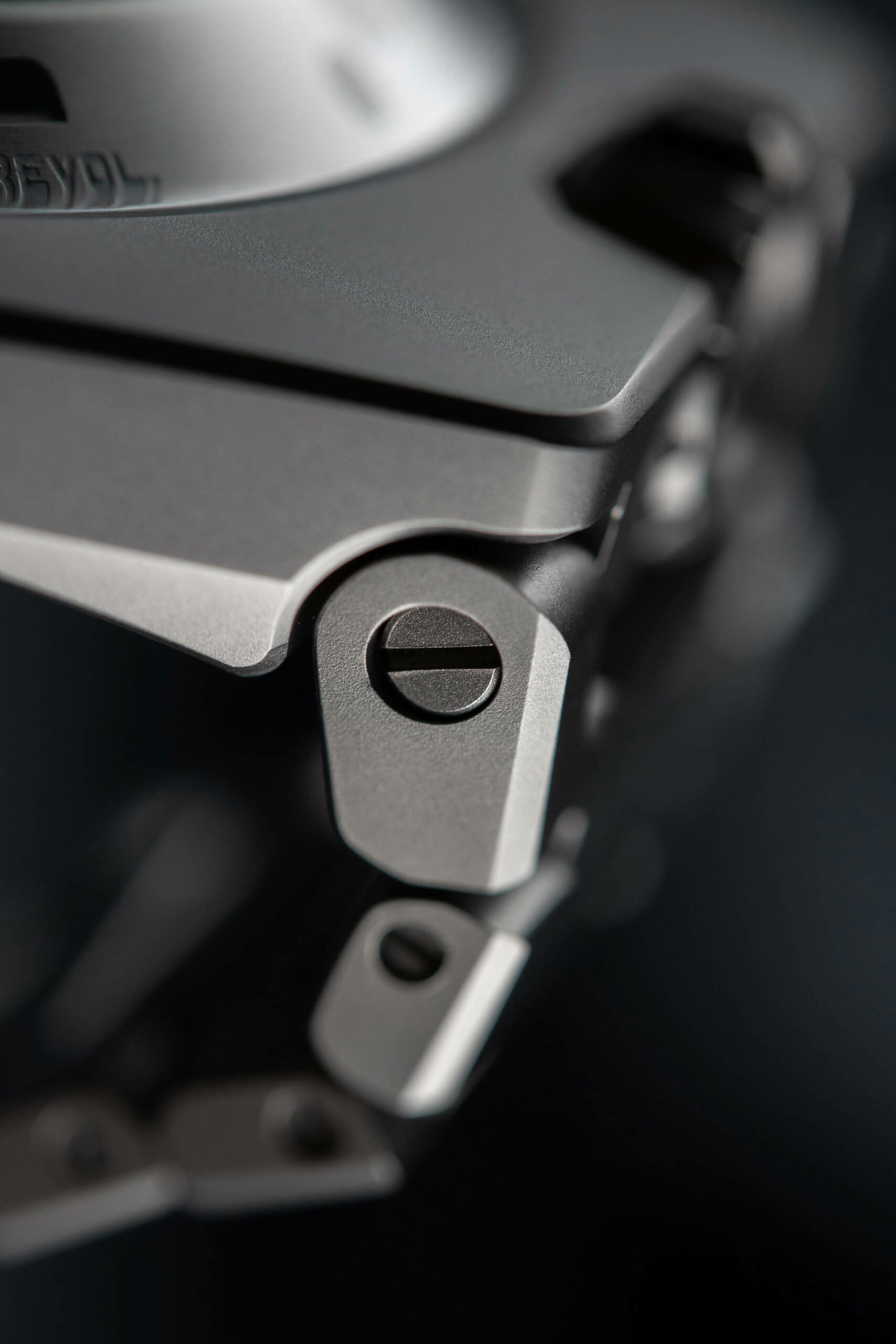 The best titanium bracelet around
Interestingly, this launch marks only the third time that the UR-100V has featured a bracelet rather than a strap. Having spent some time with the UR-100V FTJ and its beautiful titanium bracelet last year, I can confirm that it's a thing of beauty. The raw titanium exudes comfort on the wrist, and I think it is the best titanium bracelet out there. Titanium is a tricky material to work with, both from a technical machining point of view and also from the perspective of the wearing experience. The lightweight characteristics are readily apparent from the watch head itself, however, titanium often lends itself to a rattly and "cheap" feel when used for a matching bracelet. Needless to say, that's not the case here. I stand by my previous statement: this is, in my opinion, the best titanium bracelet in the biz.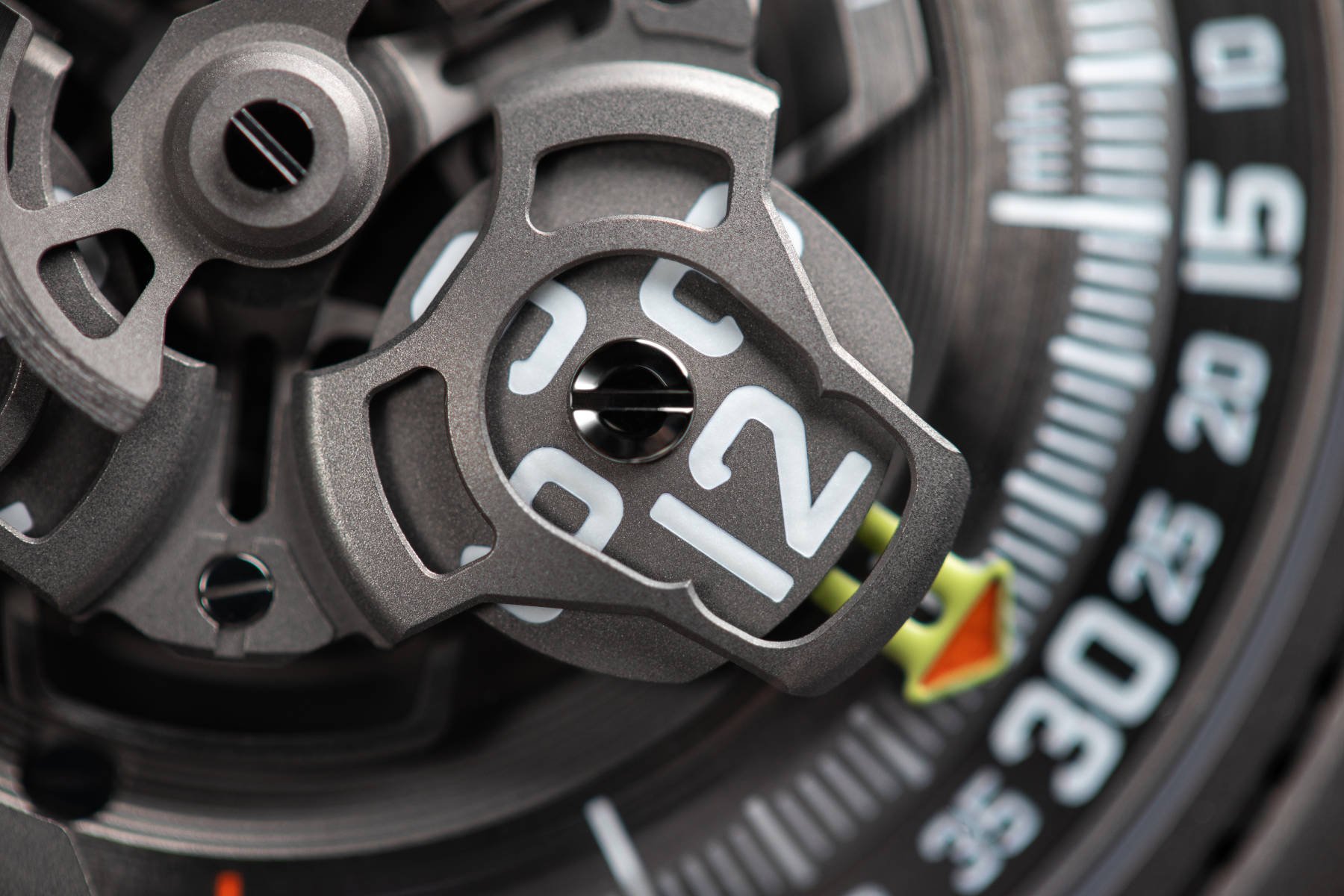 I've been a fan since I first saw a blasted titanium finish. Matte titanium can look so vastly different, ranging from a very dark, matte anthracite tone to the shimmering finish we see on the UR-100V Magic T. With regards to the illogical gleam of this watch, this is down to the process used to blast the titanium. More specifically, it's about the media size and composition used. Different brands have their specific recipes, but the result of the Magic T is so unique. Again, when it comes to URWERK, unique is pretty much the only option.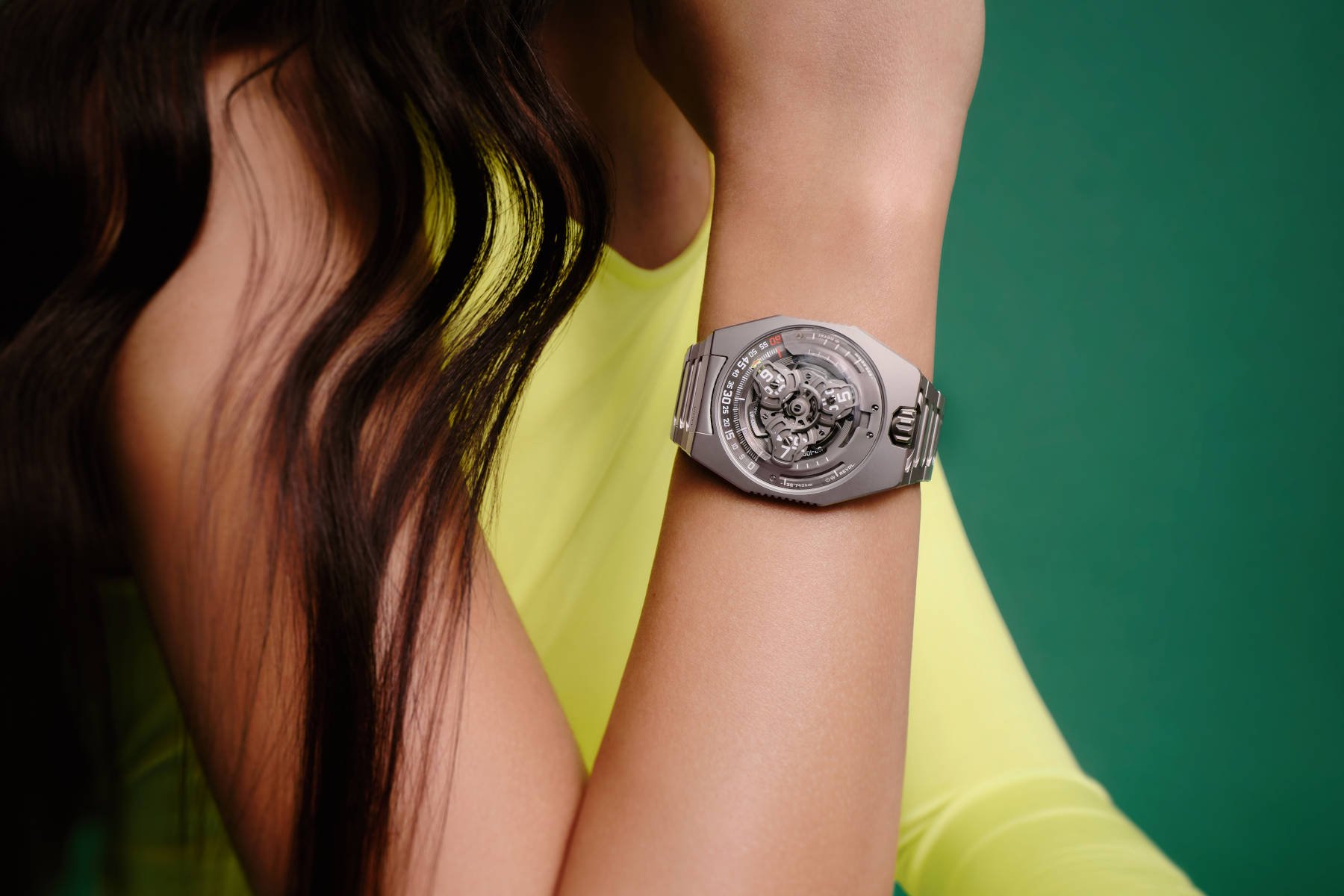 URWERK UR-100V Magic T price and availability
At the time of writing, it's not clear if this model is a limited edition. However, judging by past UR-100V releases, it will be. I expect somewhere in the region of 25 pieces, but I will update the article if/when I know for sure. It's also entirely possible that URWERK may look to adopt the limited-production model as it did with the recent UR-102 Reloaded. It's always nice when a brand recognizes the demand for its creations and endeavors to get them into the hands and onto the wrists of those who are truly passionate about the brand.
Either way, judging by the popularity of the UR-100V releases, I can't imagine the available watches will be around for too long. But when they look this good, I'm not really surprised. The UR-100V Magic T will retail for CHF 58,000 (excluding taxes). Find out more on URWERK's official website.
Follow me on Instagram: @davesergeant | @fratellowatches