[Video] Comparing Three Generations Of The Casio G-Shock Mudmaster — Which One Is Best?
An ever-developing range impresses once again...
I've heard them called unwieldy. I've heard them called unattractive. Believe it or not, I've heard them called unwearable. But no matter what anyone on the outside of the Casio G-Shock Mudmaster bubble says to me, it won't change my mind about these watches. They are indestructible, inimitably cool, and, quite simply incredible.
Recently, I had the chance to go hands-on with the new Mudmaster GWG-2000, and today, I've brought along the two previous generations from my own collection to explain some of the key differences.
We frequently mention on Fratello how important it is to try a watch on before judging it on the black-and-white specs alone. Dimensions on paper are quite often misleading. If I'd been perturbed by the 56mm diameter of this, the first Casio Mudmaster I added to my collection almost five years ago, I would have missed out on so much since. As it is, I tried it on and found myself hooked.
A generational thing — Mudmaster GWG-1000
Back in 2015, reference GWG-1000 was announced. It looked and was priced like very few other G-Shocks on the market. With its humongous case that boasted a 59.5mm lug-to-lug, it scared the living daylights out of many would-be buyers, but its edgy-cool and impressive functionality pulled them right back into the fold.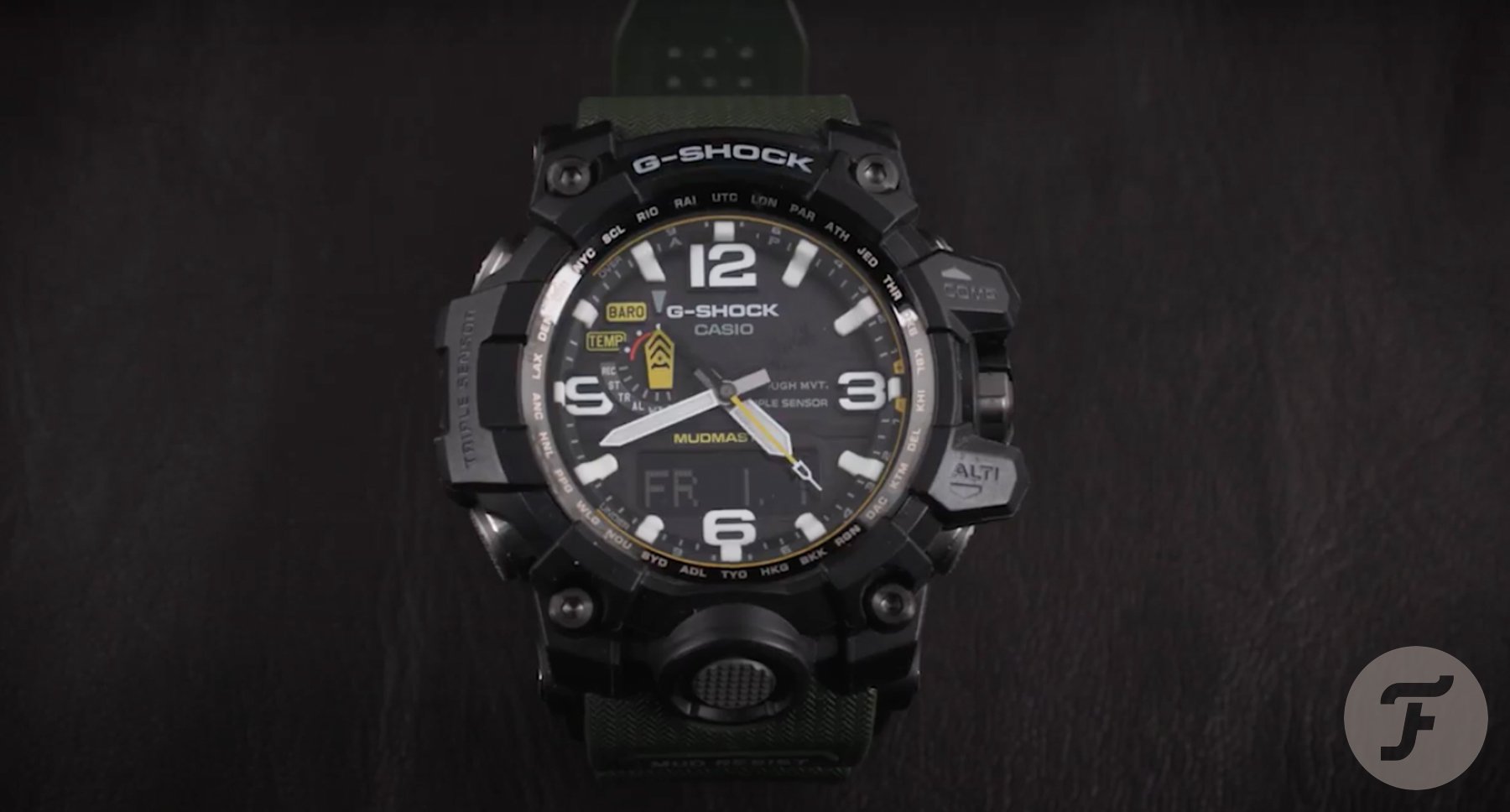 If I tried to list all of this watch's functions from memory I'd probably pass out from the effort so I will say this: it does pretty much everything you could ask a watch of this kind to do. It has five alarms, a stopwatch, a countdown timer, a world timer function, an LED light, luminous hands and indices, a barometer, an altimeter, a compass, and a thermometer. It also tells the time in digital and analog formats. Crucially, this model is solar powered and automatically adjusts the time thanks to radio signal updates. That's important. Remember that. And bank the world time function for later too; we'll be coming back to it shortly.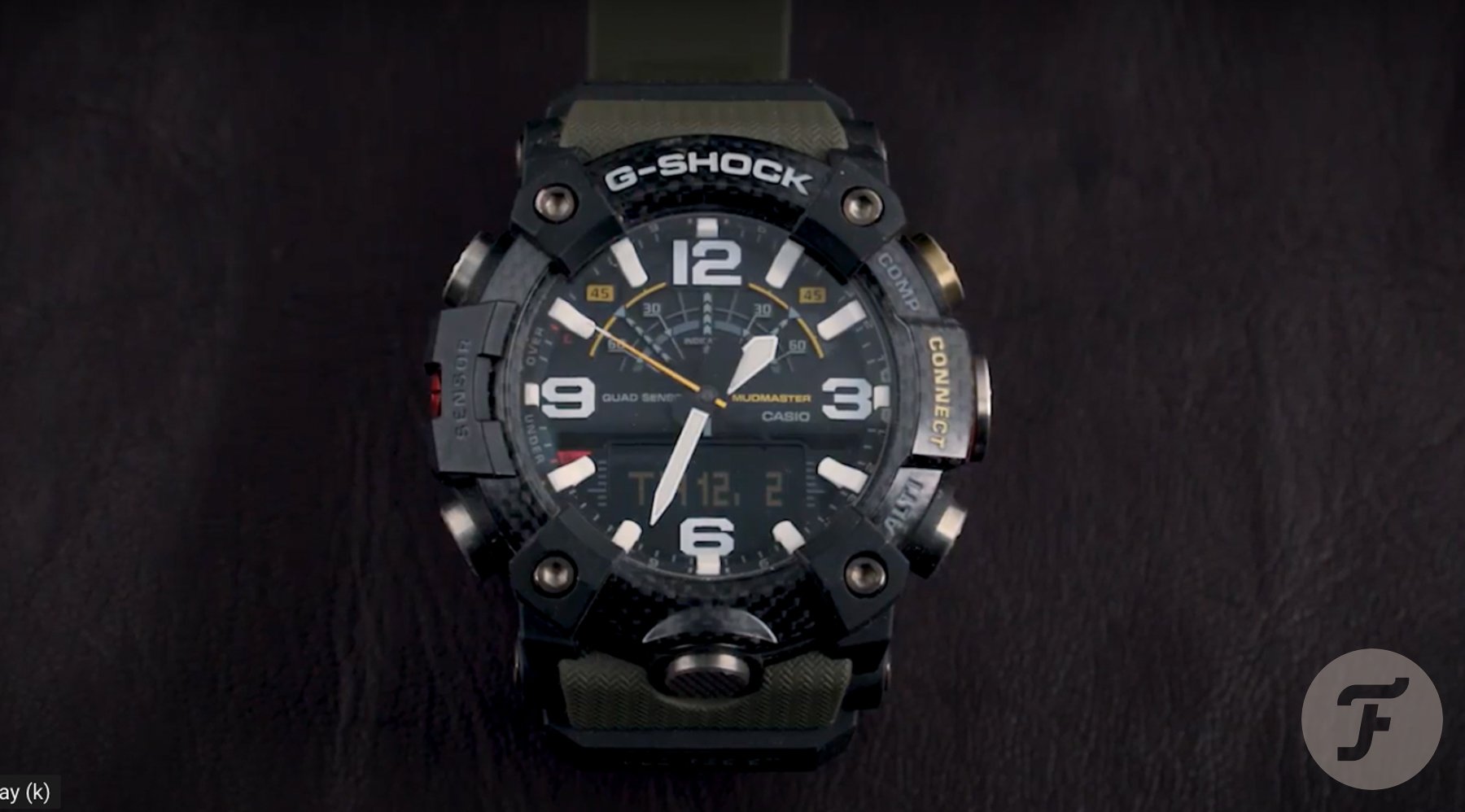 Round two changed tack — Mudmaster GG-B100
The next iteration was released in 2019. The GG-B100 was a massive overhaul for the collection. The updates seemed to add some seriously modern functionality to the Mudmaster line but at the cost of one or two important elements.
Functionally, Bluetooth was added but the solar power and radio-controlled time setting were removed. The time now updates itself directly from your smartphone, which is fine if you have your smartphone with you, but part of the appeal of the Mudmaster line was that you could strap it on and head into the wilderness without the trappings of modern technology coming along for the ride. As such, this model was immediately greeted as the "Mudmaster lite" version and, in my mind, was more like the equivalent of a desk diver than a real deep-sea exploration tool.
Considering I rushed out and bought it and haven't regretted it for a moment that might sound like harsh criticism, but there were a ton of aesthetic changes that make this an entirely different proposition to the GWG-1000 line.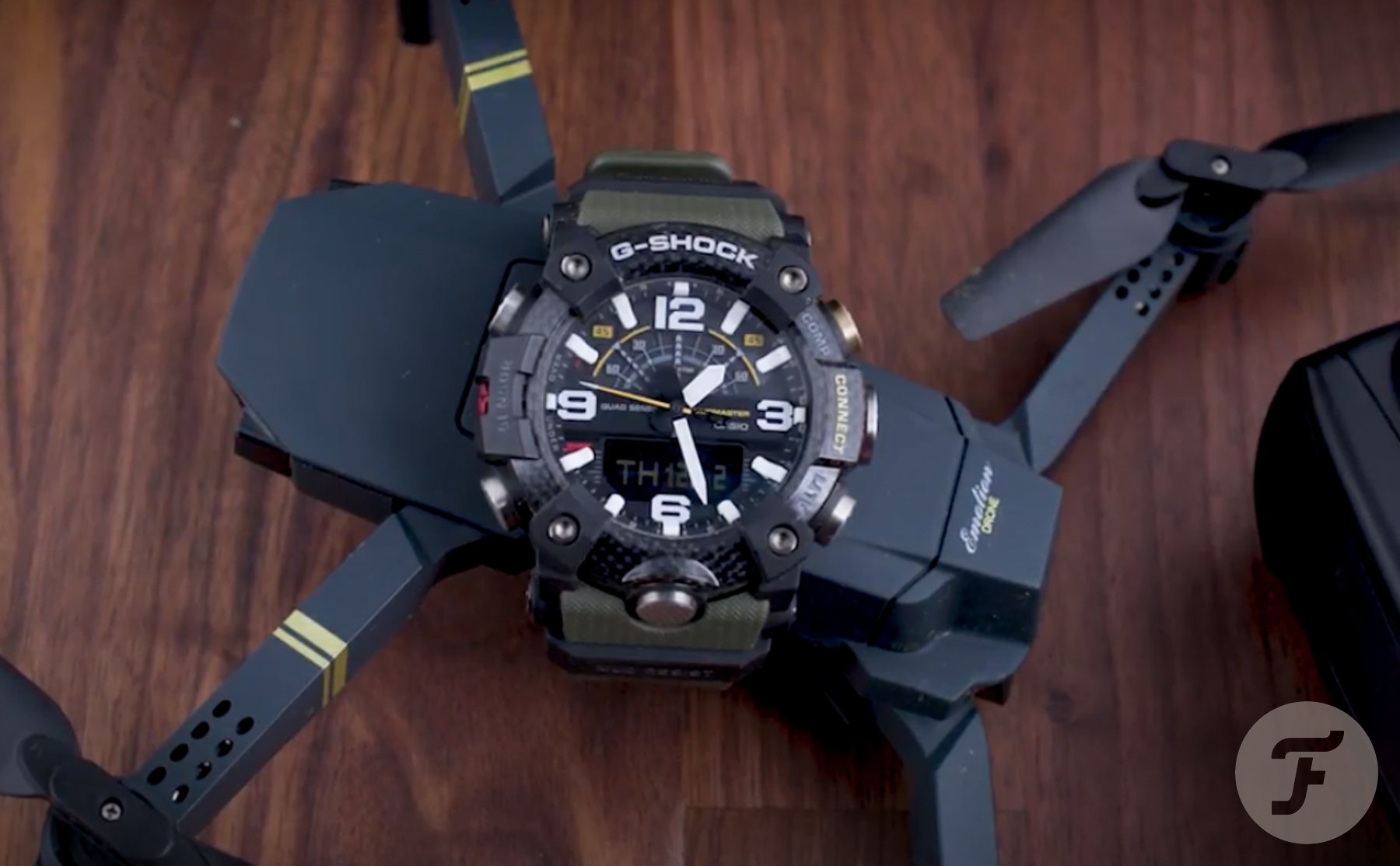 A new beast
Firstly, this is clearly a prettified version of its forerunner. The case is smoother, sleeker, and overall more modern and less utilitarian. The metal keeper and metal case back are gone. Although these are probably pretty sound decisions from a comfort and durability perspective, the metal elements of the older model were truly cool.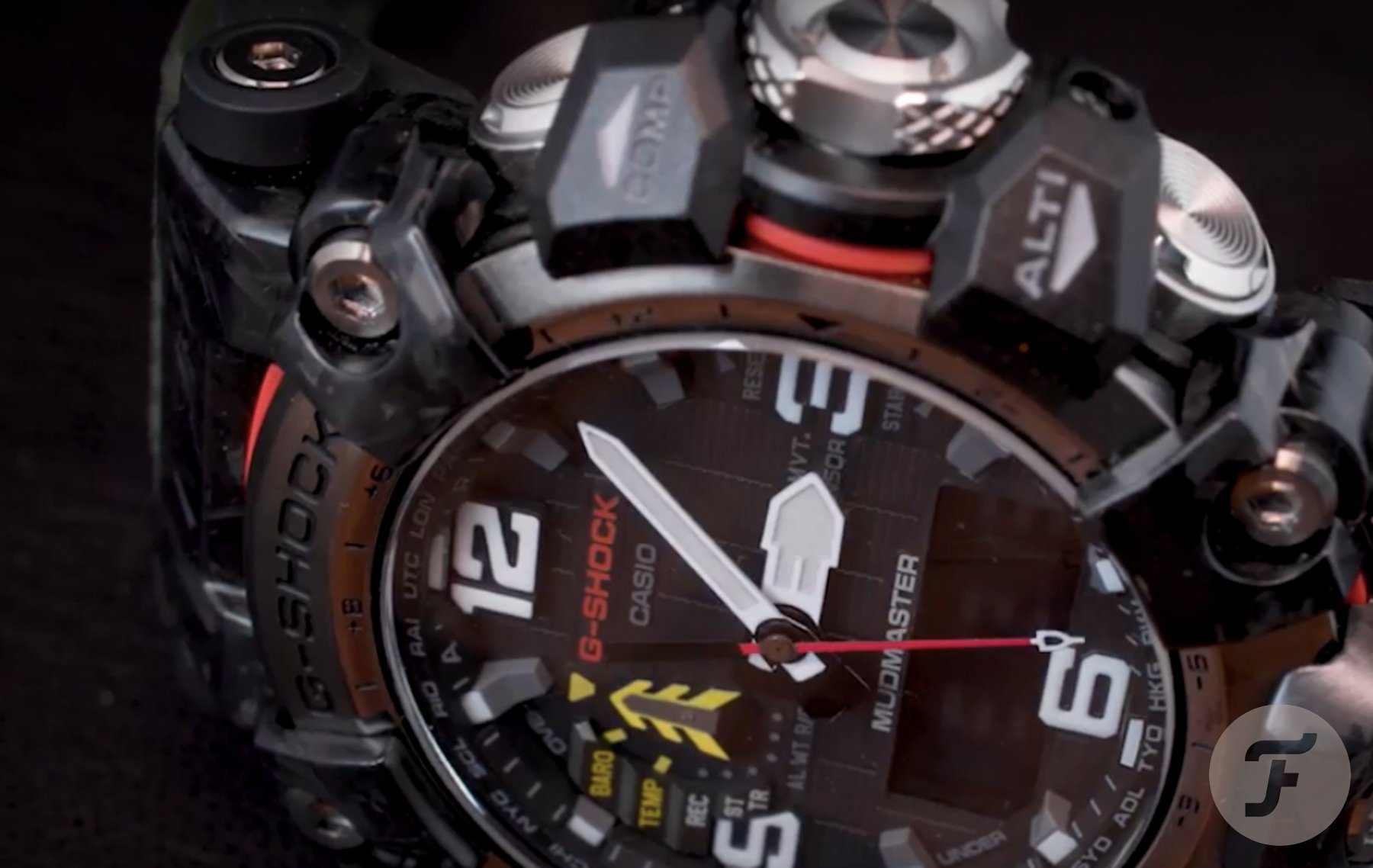 A very slightly domed mineral crystal (not sapphire) gave the redesigned dial and handset a more jewel-like appearance and the flashy carbon bezel, which nodded to the carbon core guard construction of this model was a bit much for me. This model was lighter, smaller, measuring a positively petite 55mm. I like the more pronounced steel buttons and the two strap bars are engraved with "shock resist" and "mud resist", but overall, this model failed to hit the heights of the original.
Then again, it was almost half the price. The GWG-1000 retailed in Europe for just under €700, while the GG-B100 came in at €349. Given the fact it was an "upgrade" in many people's eyes, it could easily have spelled the end for the purists' Mudmaster. Luckily, however, Casio had other ideas.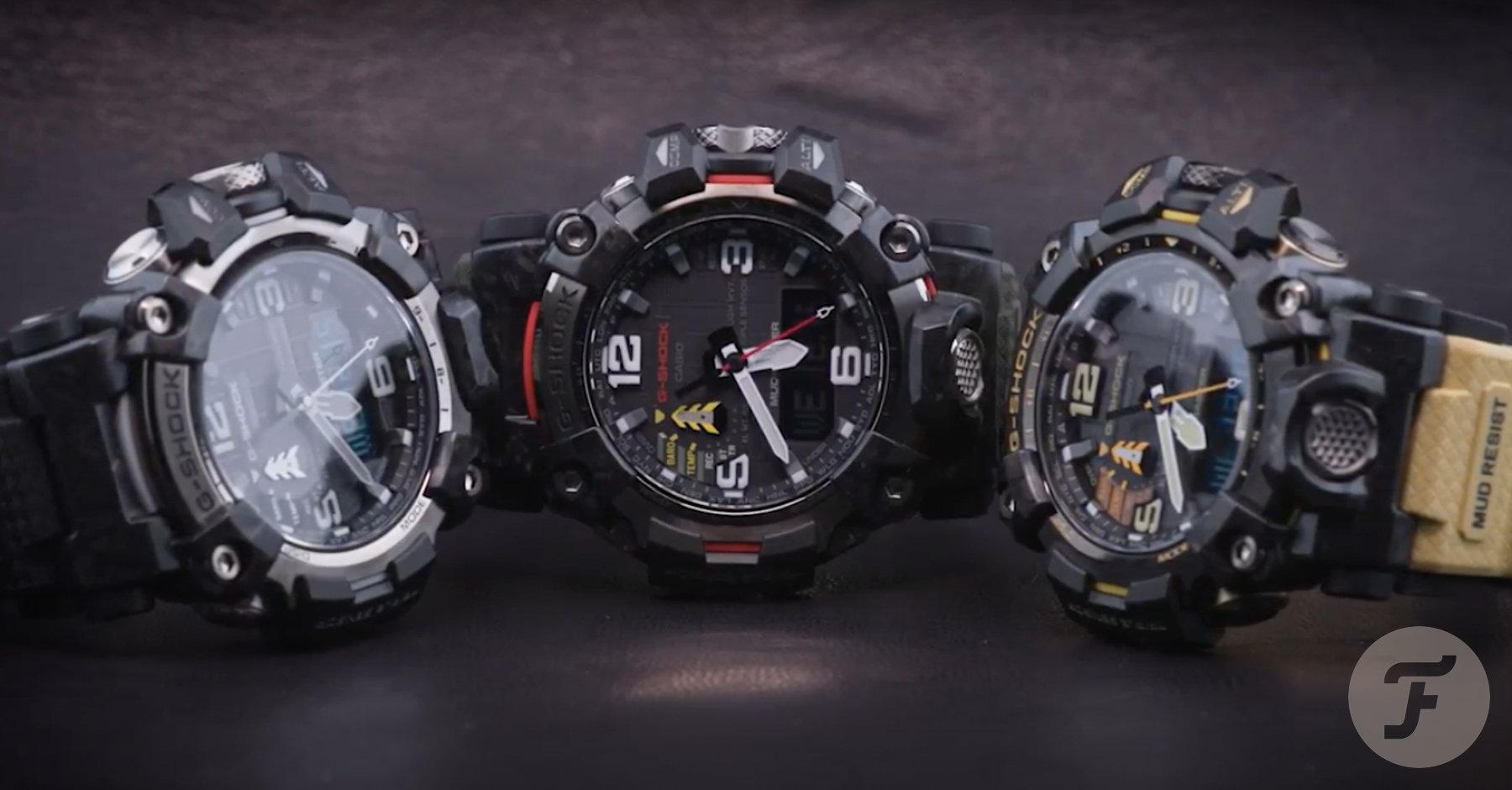 A long road to love
Ya know, I like to say sometimes that I've been through a conversion process when it comes to falling hard for a watch. It's nice to meet something with hatred in your heart only to watch and feel it morph into love over time. It makes the resulting connection all the stronger, I think. But in this case, I cannot claim to have experienced that. I fell in love with this particular reference immediately. I loved the metal bezel, the flashes of red against the forged carbon exterior, the pairing of the green strap, and a return to the same kind of functionality as the GWG-1000.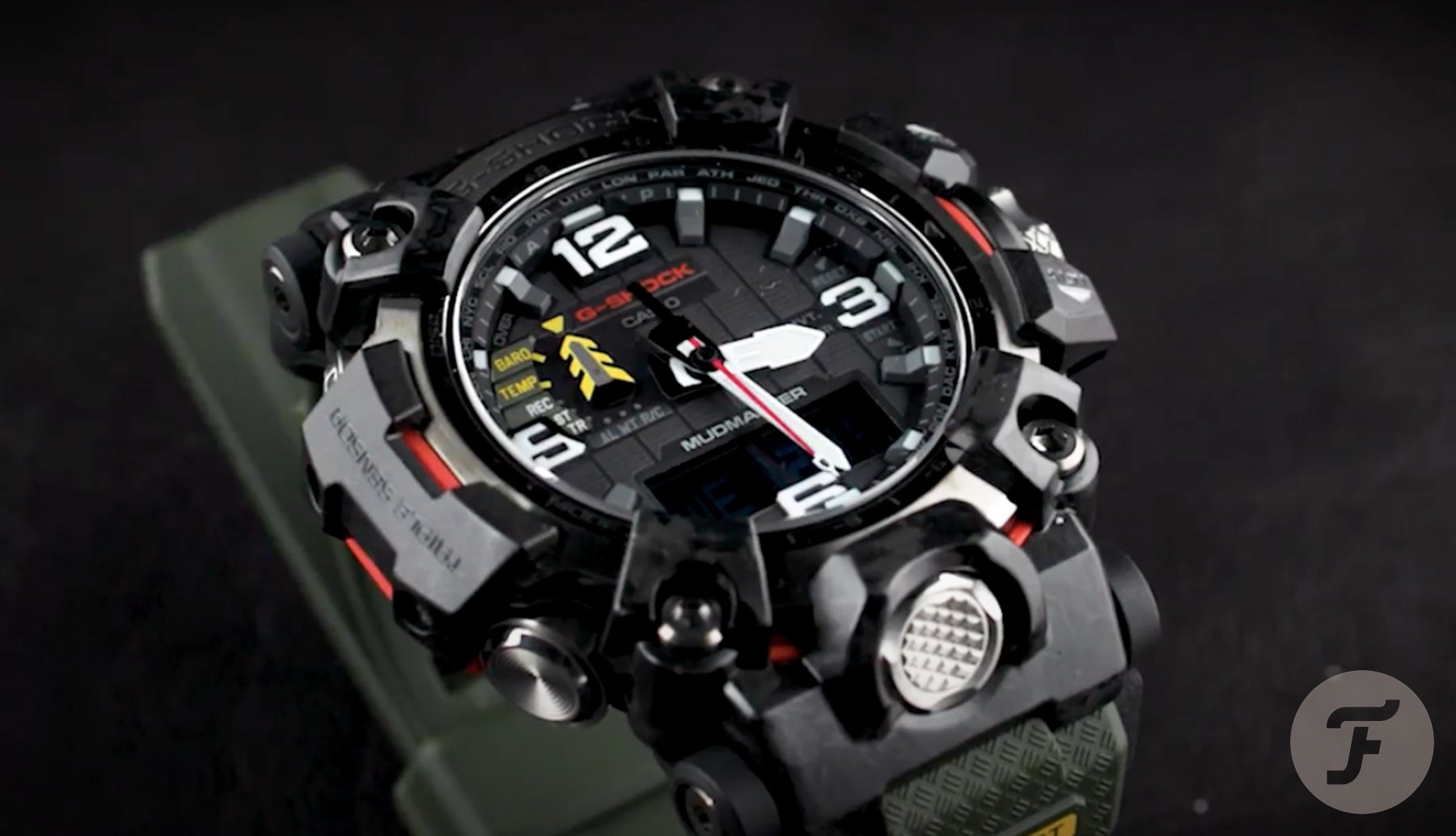 This reference is the brand new GWG-2000 and it is available now in three colorways, for the time being, priced at €749. So what makes this one worth your money? Well, let's see. It has very little to do with the GG-B100, so let's move that one out of the way and focus on the difference between the GW-1000 and 2000 models that have been released six years apart.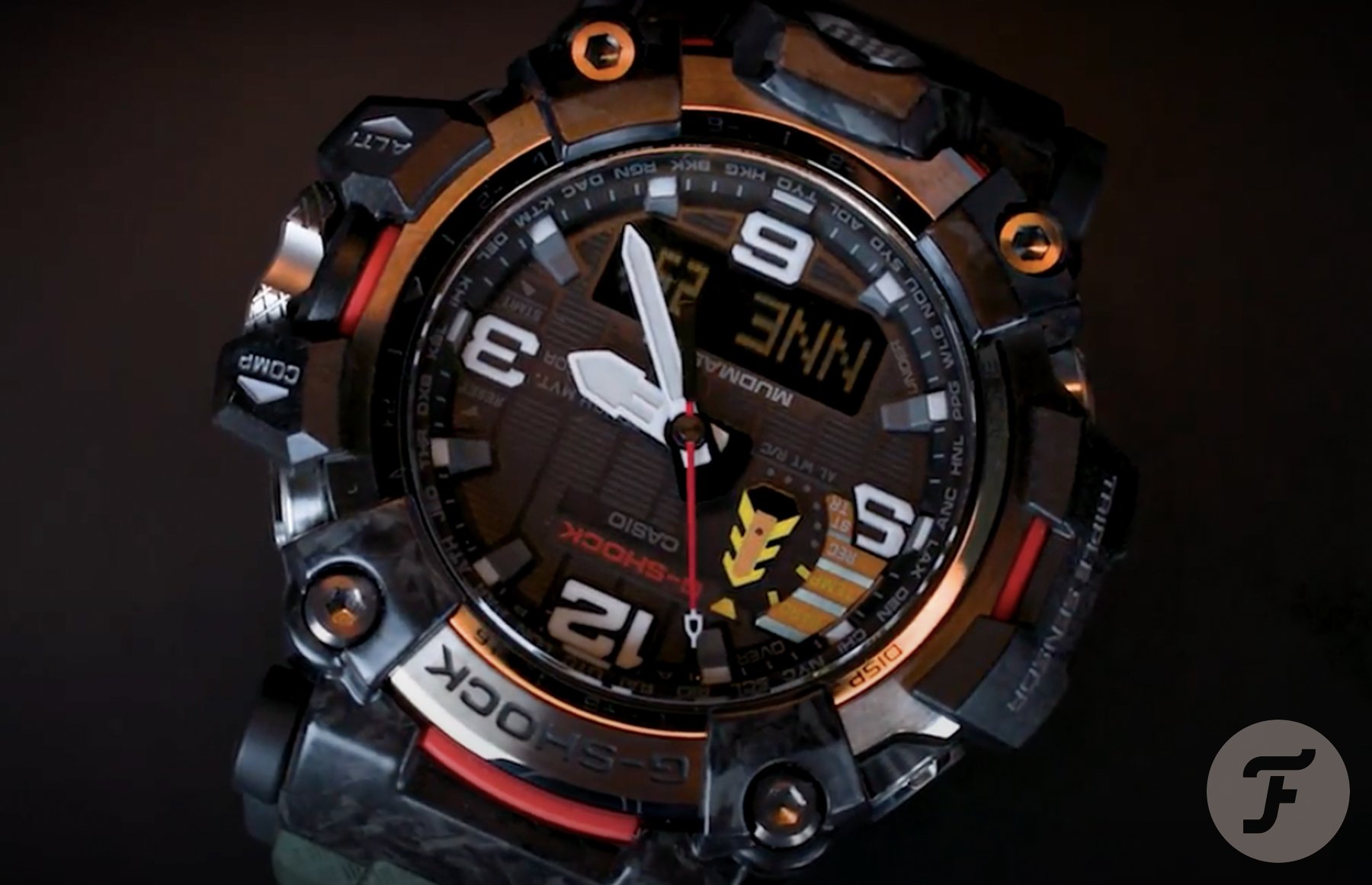 Mudmaster GWG-2000
The GWG-2000 features a new module. It is number 5678. This is in contrast to the GWG-1000's module, the 5463. Now, I spent a long time mining through the technical info and even went as far as to reach out to Casio to check what I was reading was correct, because finding a functional difference between these two modules is like finding a needle in a haystack. However, eventually, I found it: amazingly the new 5678 has fewer cities in its timezone array than its predecessor. There are 29 time zones on both modules but the 5463 had 48 cities to choose from. The 5678 has 29.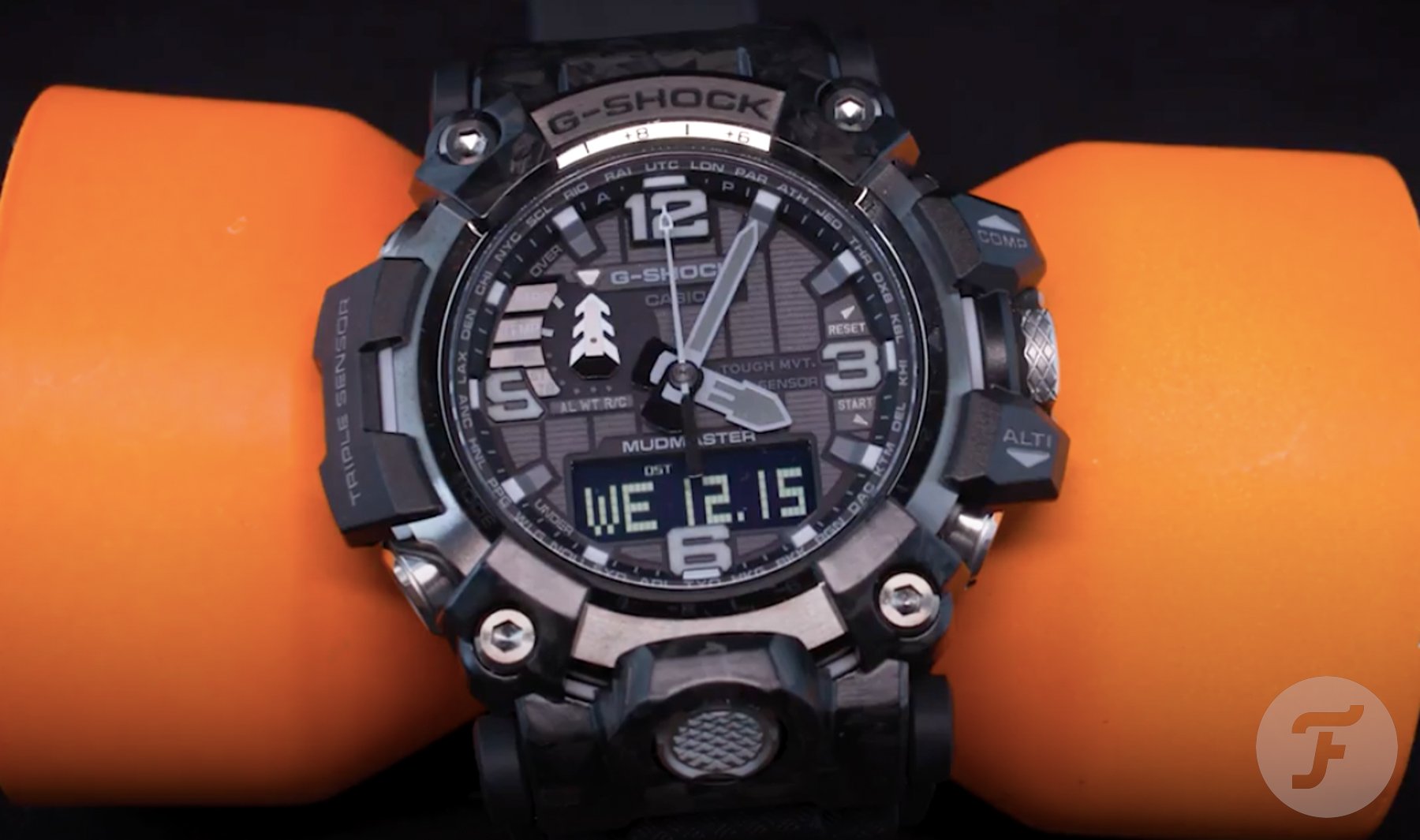 I have to admit, that doesn't bother me at all. That said, I do find it a bit odd that the new movement is, arguably, worse than the old one. At least one could argue it is a little "cleaner", perhaps.
Anyway, the best thing is that the radio-controlled timekeeping and the solar power are back. The even bigger news is that the case the new. The metal bezel and bright red accents (on my favorite model) add a sense of luxury to the build.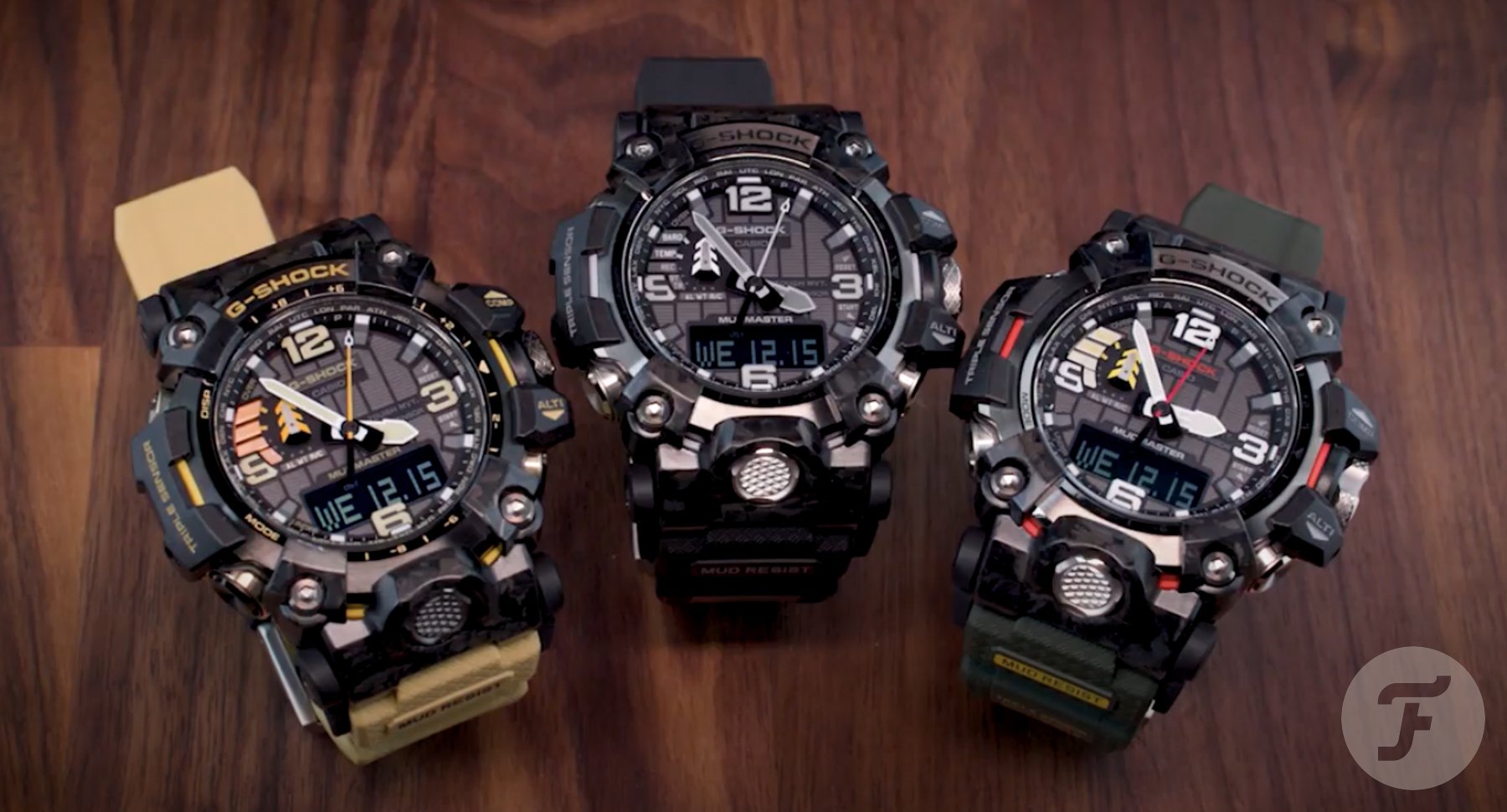 A comfortable watch
Most notably the case is 2mm slimmer, only 54mm wide, and 13g lighter than its predecessor despite that metal bezel. The metal case back has returned, but the plastic keeper from the GG-B100 stays, albeit with a slight redesign. The way the strap integrates into the case has also been updated. This makes the watch longer from "lug-to-lug" (up to 61.1mm), but the wearability is massively improved. This is, without a doubt, the most comfortable of the three. This one hugs the wrist thanks to the improved case back/strap integration ergonomics. Additionally, its lower profile (16.1mm, as opposed to 18mm) makes a difference.
So, what's the verdict? Is the GWG-2000 an upgrade over the GG-B100? Does it live up to its direct antecedent's reputation? In my opinion, the answer is yes on both counts. Do I think this model is worth its €749 price tag? Yes, I do. Will I be buying it to continue my collection of modern Mudmaster models from the Casio core collection? For the final time, yes, I will. I'm impressed, and I think if you had this model on your wrist, you would be too. Learn more about Casio here.
This is a preferred position post. Learn more.