VIITA Watches: TITAN HRV with ceramic, sapphire crystal and 10 ATM water resistance
Austrian smartwatch manufacturer launches Kickstarter campaign
VIITA Watches is a Microbrand from Austria that makes smartwatches with the qualities of a classic watch.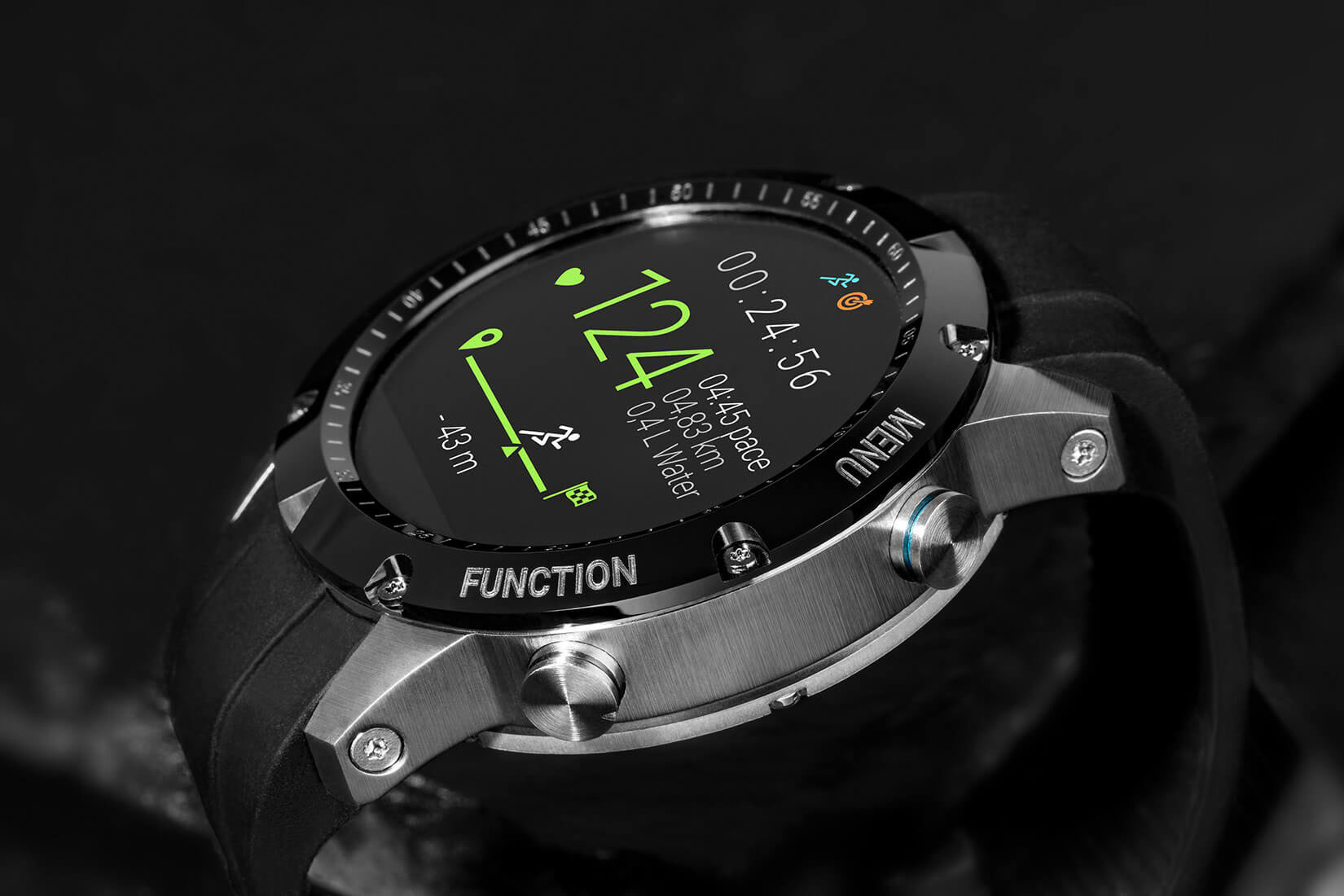 In addition to the noble design, the unique algorithm, the outstanding workmanship and the premium materials used set VIITA Watches apart from other smartwatch manufacturers.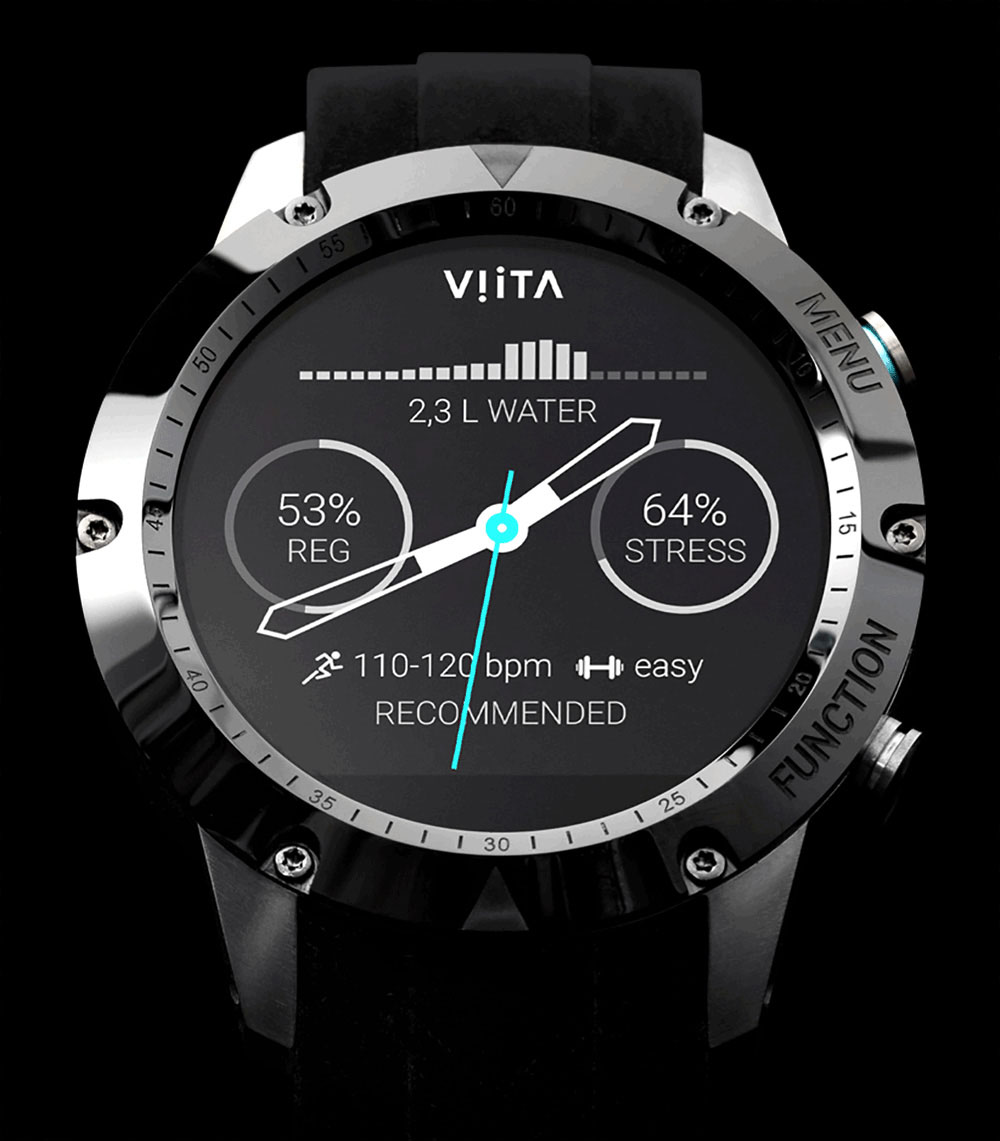 Titanium, ceramics, sapphire crystal and 10 ATM
With its new model, TITAN HRV, the Austrian company sets high standards in the smartwatch industry. Featuring a 1st grade titanium (aviation standard) body, a bezel out of zirconia ceramic Zr02, a sapphire crystal touch screen and 10 ATM water resistance, the TITAN HRV has everything what counts for a watch enthusiast. The unique algorithm that measures stress, regeneration and water consumption and builds an individual training recommendation is the detail that completes the overall package.
Kickstarter campaign: www.kickstarter.com/projects/622024963/viita-titan-hrv-redefining-smartwatches?ref=d7dqe5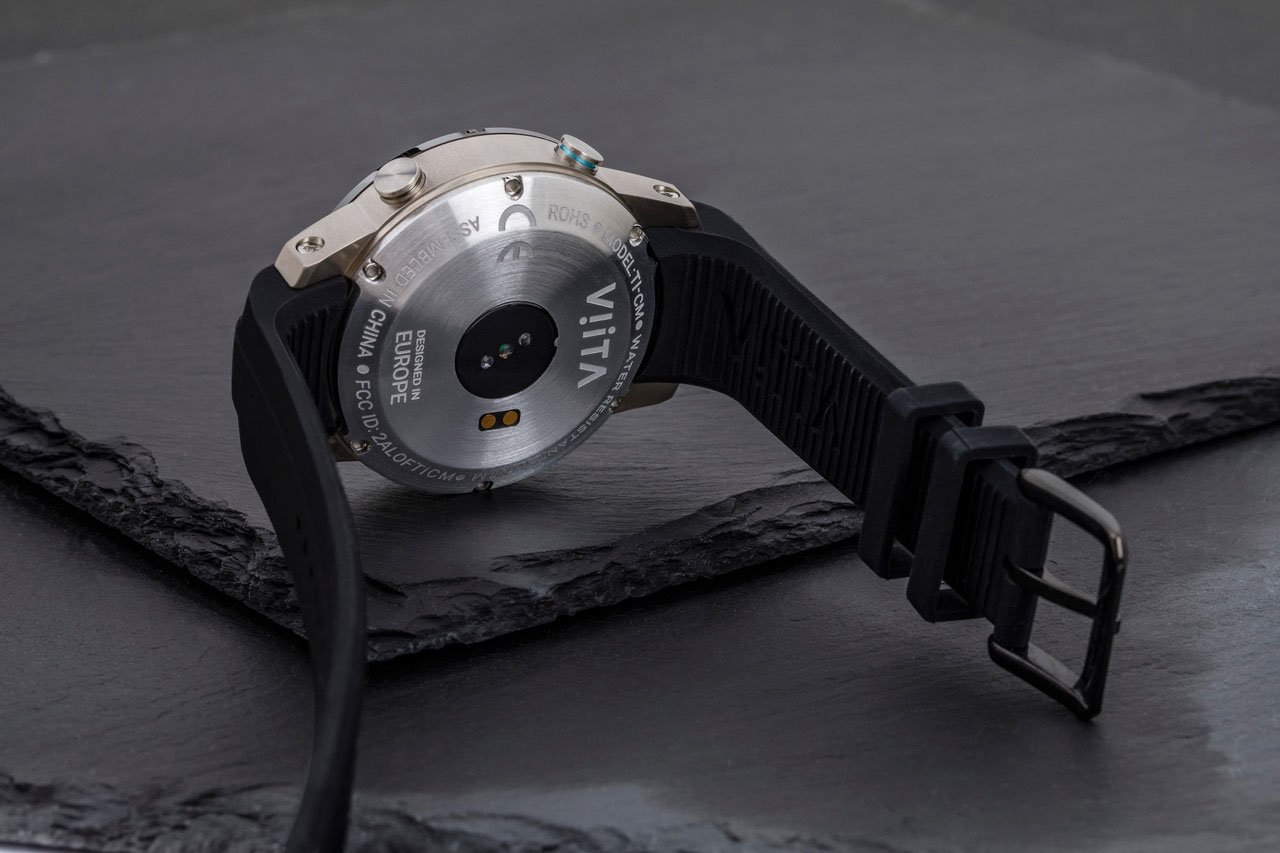 How is the VIITA Titan HRV different from other smartwatches?
Case made of high-grade titanium, stage 1. (aviation standard)
A bezel made of zirconia ceramic Zr02
Scratch-resistant sapphire crystal touchscreen
10 ATM waterproof
Aircraft aluminum back cover
Integrated GPS and GLONASS
A stable construction, designed in Austria
Up to 2 weeks battery life with 24/7 HRV measurement
Proprietary operating-system based on Nucleus RTOS
Health screening in real time
Individual training recommendation on the basis of the current condition (output of a specific pulse range for endurance sports and intensity for weight training)
Measurement of water consumption
Clear and easy-to-use smartphone app
IOS and Android compatible


"TITAN HRV – Redefining Smartwatches" – an overview of the Kickstarter campaign

VIITA Watches launched its second crowdfunding campaign on Kickstarter on September 6, 2018. The campaign is called "TITAN HRV – Redefining Smartwatches" because there is no smartwatch with this combination of premium materials, artificial intelligence and smart functions. The TITAN HRV is offered there for an exclusive pre-sale price of € 279 instead of € 699 (only a few pieces left), directly to and without intermediaries.

Visit the Kickstarter site for VIITA Watches' "TITAN HRV – Redefining Smartwatches" campaign.