Vintage Omega Speedmasters Are Getting Cheaper — Relatively Speaking
How long will it be before vintage starts playing catchup?
Vintage Omega Speedmaster references are getting more and more attractive as the price of a new Moontwatch rises. For the first time since buying it in 2020, my 1970 Speedy is now valued below a new one, at least compared to the recommended bump in the retail price coming this February. What is going on? Time to investigate the vintage Speedmaster market in closer detail. Is a vintage Speedmaster "cheaper" than ever before, even though it is rising in value?
I remember a couple of years ago — before the 2021 upgrade — that a modern Omega Speedmaster was considered significantly less desirable than a vintage example. Granted, I operated in vintage purist's territory, but the market backed the claim. The final RRP for the last-gen Moonwatch was €4,900. Only '80s and '90s Speedmasters were available for less. Anything pre-Moon or '70s was way, way more expensive.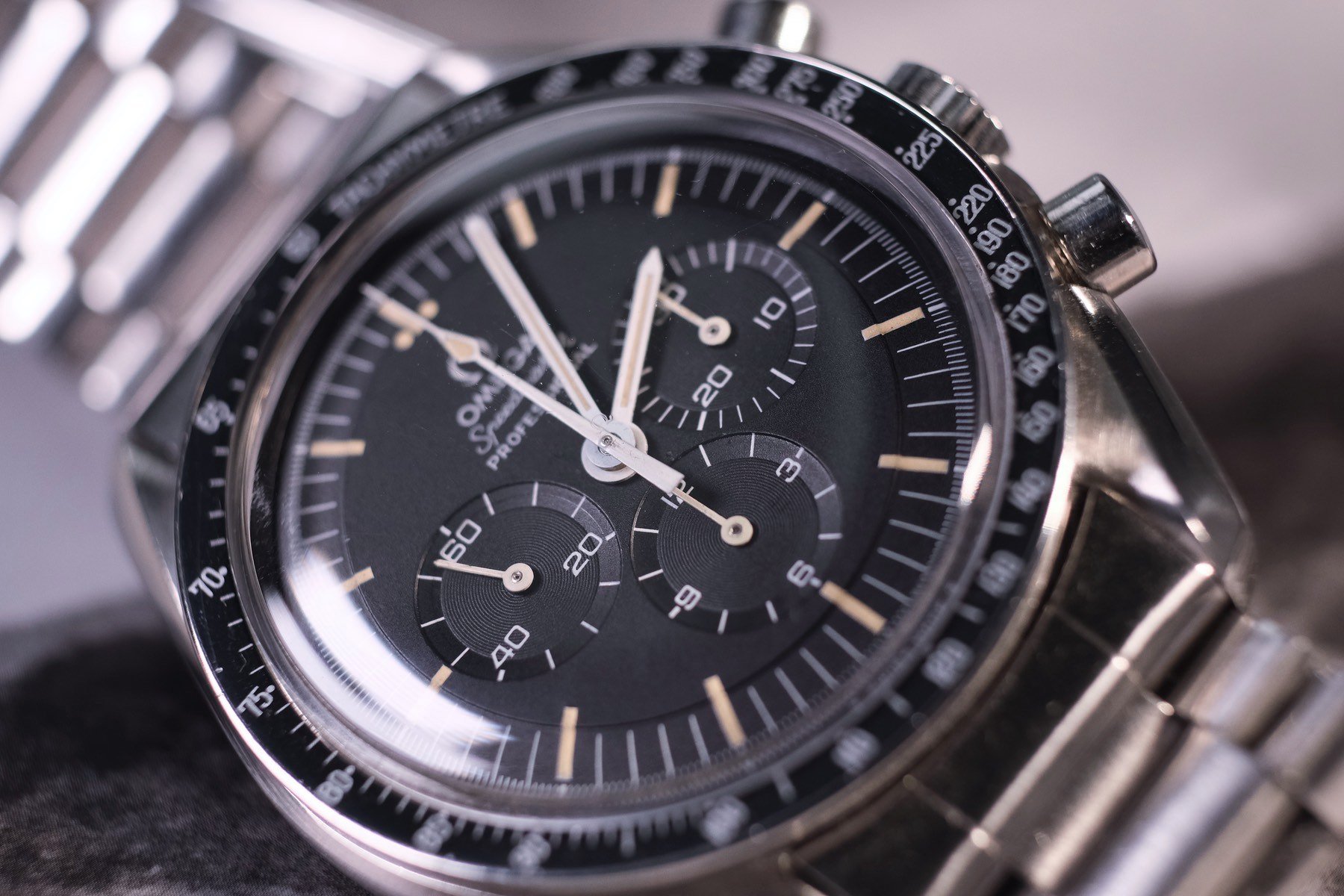 A vintage Omega Speedmaster ref. 145.022-69 versus RRP
I got my 1970 vintage Omega Speedmaster in 2020. Mine is not entirely representative because of its condition and rare bezel, so let's take the average 145.022-69 on Chrono24. These models hovered just below the €7,000 mark at that time. That was 143% of the price of a new Moonwatch at RRP, something we considered a steal at the time. "You can get a real vintage one for less than 1.5 times the price!"
Enter the 2021 upgraded Moonwatch, which is indeed a whole lot "more watch" than its predecessor. At launch, it was priced at €6,100. The 145.022-69 then traded at just over €7K. That was still 118% of the RRP of a new one. So even after all the amazing upgrades, it was considered normal for a 1970 Speedy to be significantly more expensive.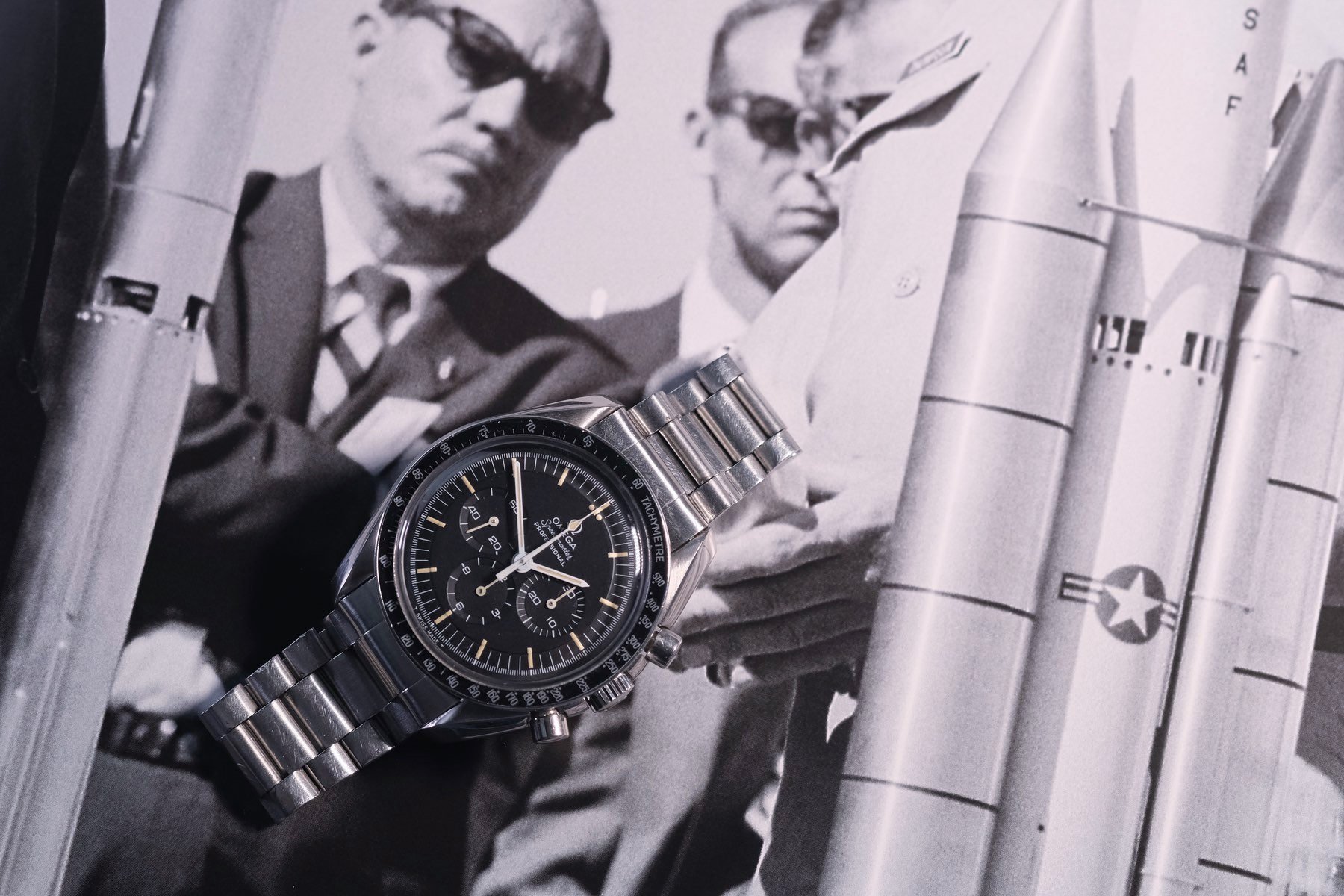 And then Omega started bumping up its prices. From this February onward, the Moonwatch will have an RRP of €7,500. An average 145.022-69 today is estimated to be worth €7,495 on Chrono24. That is 99.9% of the new model. I know, I know; it is a negligible difference. And I know it might not represent what current Speedmasters are actually trading for. But it is symbolic nonetheless. The 145.022-69 gained 4.3% since January 2021. The current Moonwatch's RRP rose 23%.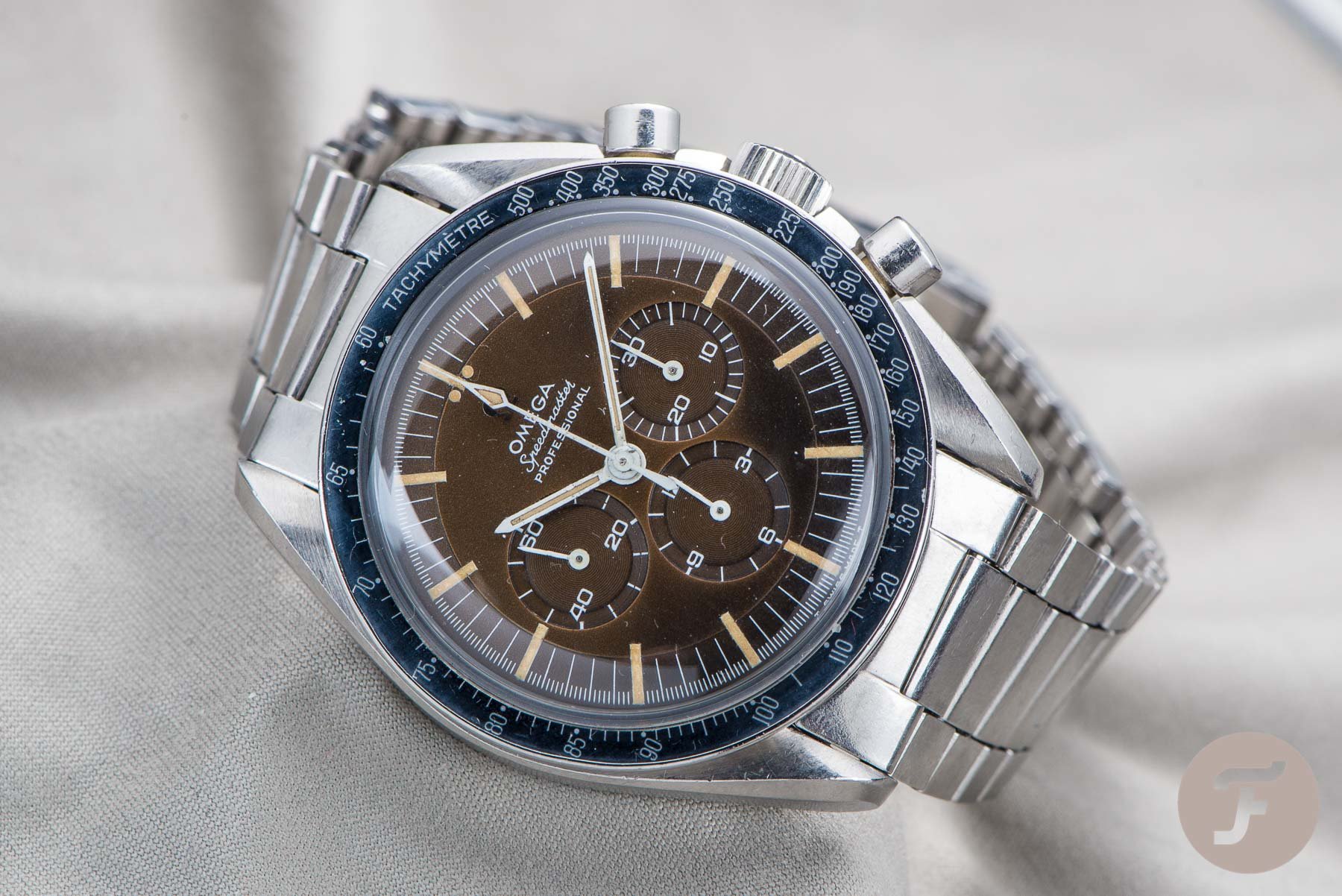 How about Cal. 321 and '80s/'90s vintage Omega Speedmaster models?
My ref. 145.022-69 is a striking example since it is precisely on that crossing point today. But what if we look at 321-powered pre-Moon Speedies? Well, the average 145.012 on Chrono24 was €9,297 in January 2021 and is €10,494 today. That was 152% of a brand-new Speedy in 2021 and 140% today. These 145.012 watches gained about 13% over the last two years versus — again — 23% for the current RRP.
Speedies from the '80s and '90s have long been the most affordable way into the Moonwatch universe. Let's take ref. 145.0022 as an example. These saw a big bump in late 2020/early 2021 in anticipation of the new release. Let us, therefore, take the more representative value estimate of March 2021. The then-current €4,847 was about 80% of the RRP of the new model. Today, they command about €5,670, which is 75% of the current model's RRP. These Speedies went up by 17%, again compared to the RRP's 23%.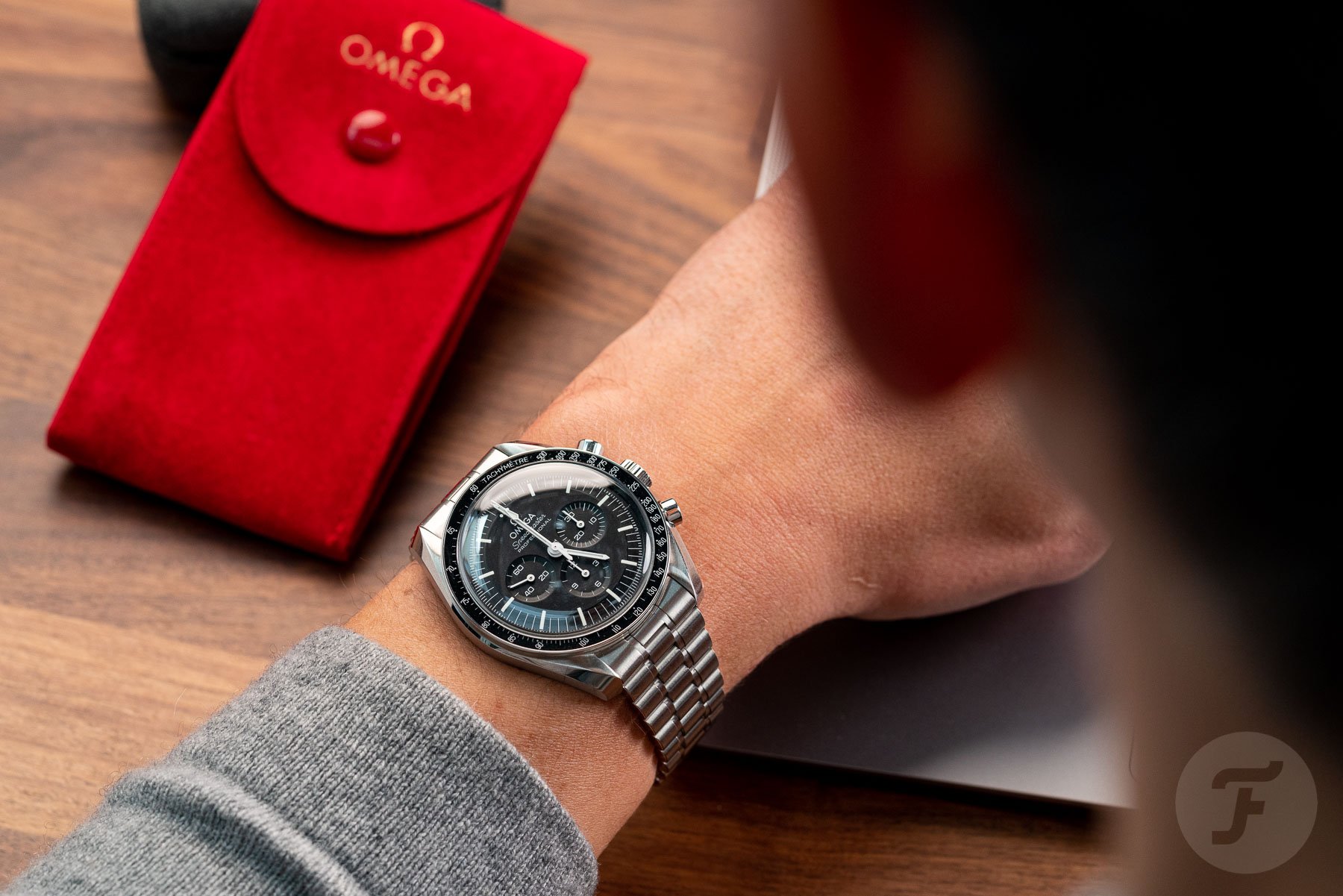 RRP is rising faster than the vintage Omega Speedmaster market
It is clear that the Moonwatch has risen in value across the board. As one might expect, these watches are getting more expensive, whatever generation you are after. It is interesting to see, however, that the price hikes on the current model are outpacing the vintage market. In summary, since January 2021, we have seen:
145.012 up 13%
145.022-69 up 4.3%
145.0022 up 17%
The current model's RRP up 23%
Recent auction results do indicate that the vintage market is still going strong and certainly on a continued upward trajectory. It is clear to see, however, that Omega is outrunning it with its current price list.
Are you still with me? I would understand if you rolled your eyes, thinking, "But you cannot compare RRP to the trading value of discontinued watches." And you would be right. But there is something we can learn from these numbers about the current market.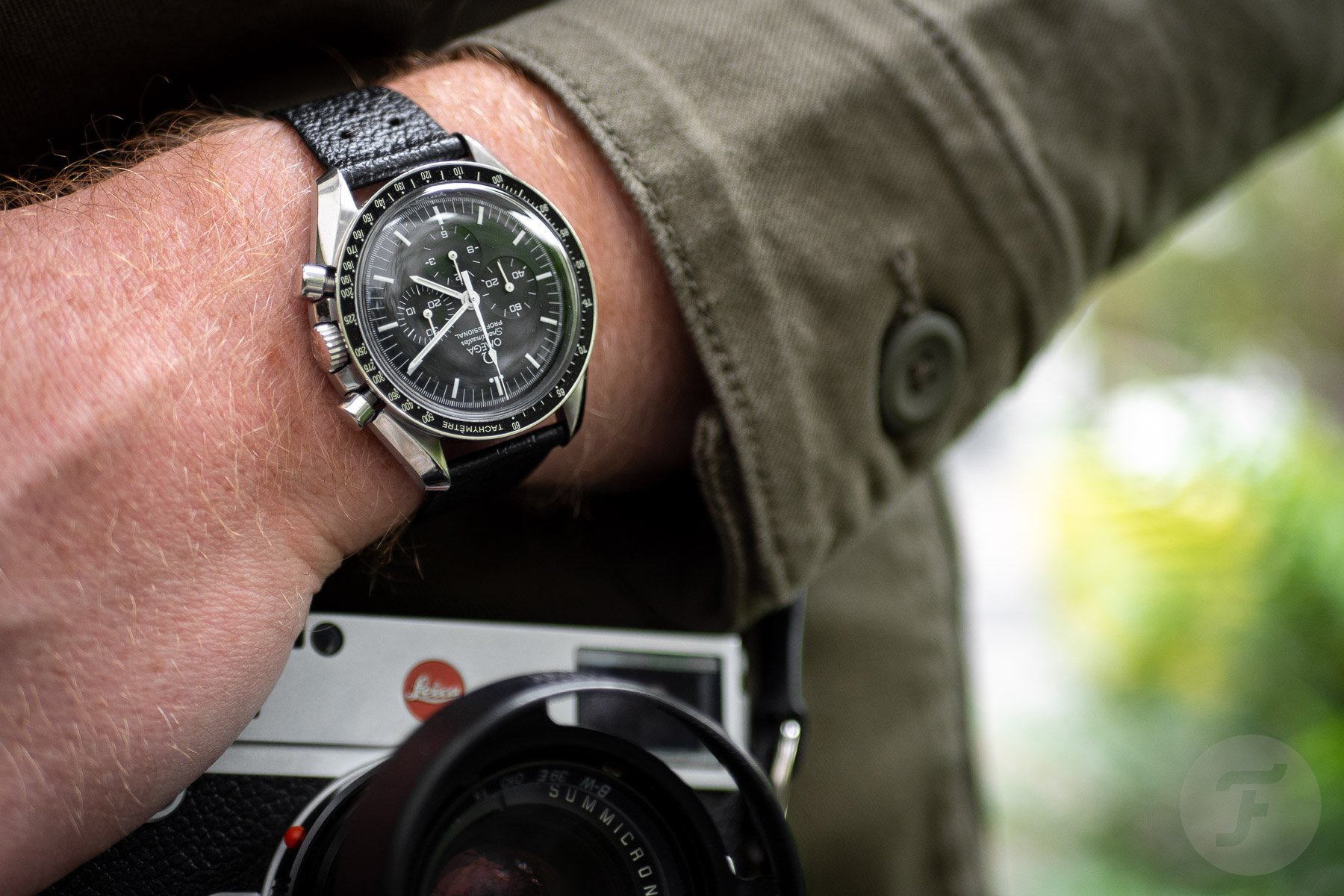 You are not the target audience
We have discussed recent price hikes from different brands at length at Fratello. Of course, you can go deep into manufacturing costs, materials, labor, and so on, but the simple truth is this: brands increase their prices because they can. I do not intend this to be as snarky as it might sound. It is basic economics that if the greater total revenue from a price hike outweighs the smaller sales in numbers, you increase your prices. Watch brands might even see their products perform as Veblen goods, with unit sales rising as prices go up.
You, my well-read idiot savants, are not the target audience here. I know a watch purchase is a big thing for the majority of you. You save up and weigh your options. You do your research and read up on what you are chasing. But the people buying the bulk of luxury watches aren't like that. Whether a watch is €6K or €7.5K makes no difference to them. They want to walk into a boutique and "get that watch with the Moon connection." And since that group is getting bigger and more affluent, prices will continue to rise.
But that target audience is not interested in a 50-year-old watch with yellowed lume and a rattly bracelet. That group has not read all of RJ's Speedy Tuesday articles. They do not have the Moonwatch Only book on the shelf. And if they do, it has not been read. In that sense, I think the vintage market is more representative of the aficionados' behavior, and therefore, it does not quite keep pace with the latest Omega price list.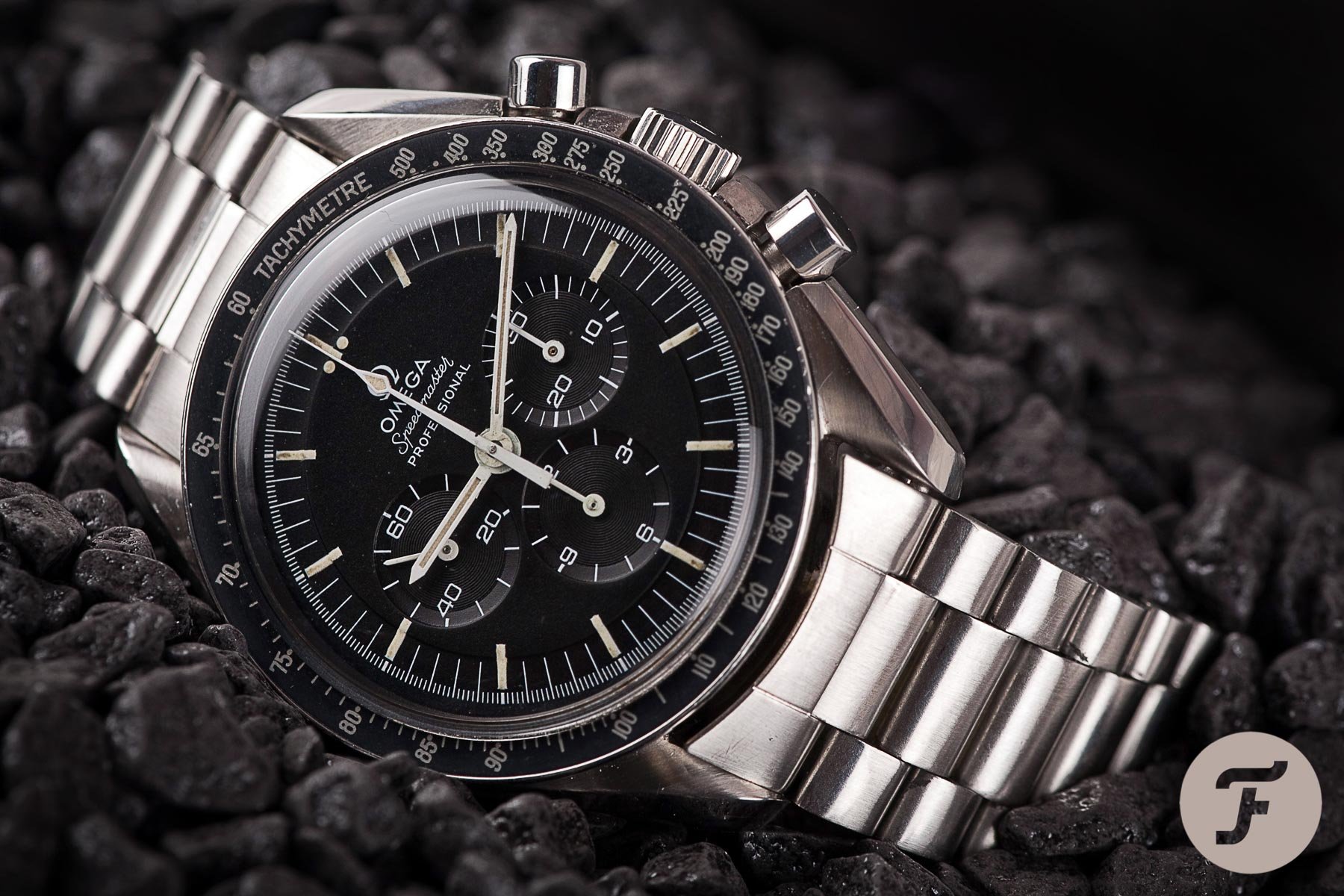 The future of vintage Speedy prices
The big question is: does the RRP have an effect on vintage prices? Does it drag vintage prices in its wake as the Moon does the tide? Or are the markets for vintage Omega Speedmasters and current-gen Moonwatches completely independent?
If you are an aficionado on the prowl for a new Speedmaster, does a vintage alternative come into play now? Again, just two years ago, you would have paid a premium of almost 20% to upgrade from a current-gen Speedy to a 145.022-69. Today, they are the same price. How does that affect your perception of both?
I am curious to hear your thoughts in the comments section below!
You can also find and follow me on Instagram: @time_travelers_journal