Available Now: The Vintage Rolex Datejust Buyer's & Collector's Guide 1945-1990
Thomas van Straaten's book is now available
As watch journalists, we do our fair share of writing about watches. In fact, it's almost all we do. And though some would say that watch journalism is dead, here at Fratello, we feel that it's alive and well. And that's largely due to you, the Fratelli. It takes people who are interested in reading our work to keep us going. From quick reviews of new watches to detailed buying guides, or even deep dives into brand histories, we try to cover all the bases here. For us, it's an expression of our interest and passion for watches. We are very lucky to get to express our views and opinions to such a receptive audience. And the ultimate expression of watch enthusiasm would be to use one's acquired knowledge, put the keyboard to work, and write a proper book on a watch-related topic.
Well, this is exactly what Thomas van Straaten has done. Last August, we announced the Kickstarter campaign for his first book on watches, The Vintage Rolex Datejust Buyer's & Collector's Guide 1945-1990. After an extremely successful campaign and the expected period of production, printing, and shipping, the first tomes started landing in the mailboxes of those lucky enough to have backed the project. Now that the book is finally out, we thought we'd call attention to it once again. Especially as those who missed out on getting it through the Kickstarter campaign will now be able to get their hands on a copy directly from Thomas through his website. So, without further ado, let's take a look at the work of Thomas van Straaten, and his brilliant book on vintage Rolex Datejusts.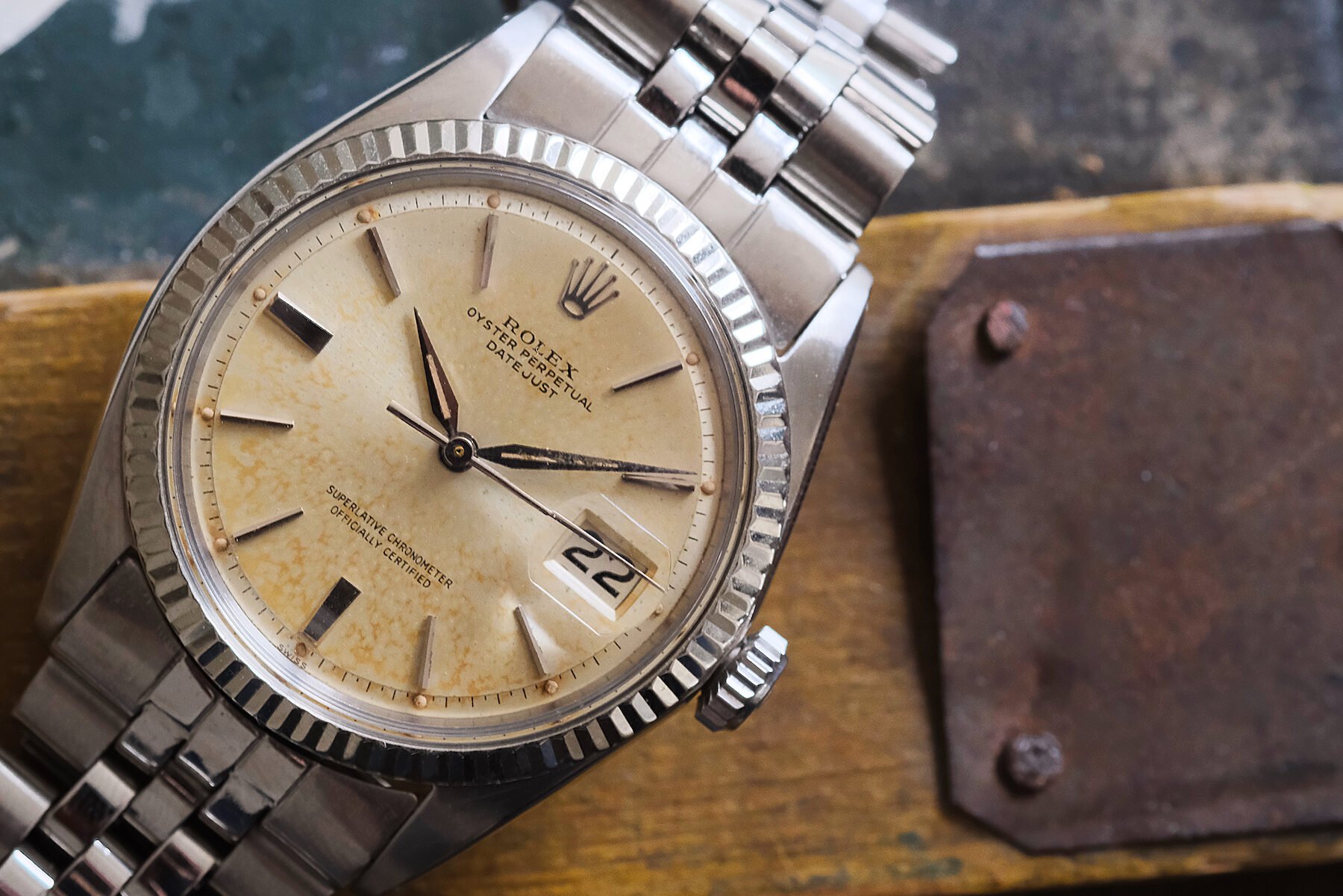 The Vintage Rolex Datejust Buyer's & Collector's Guide 1945-1990
Some books on watches tell stories. Others serve to call attention to a specific watch, giving a detailed breakdown of its history, references, technical aspects, and everything in between. The latter is exactly the type of book that Thomas put together. When looking to buy vintage watches, even some as well known and documented as the Rolex Datejust, there's no such thing as being over-informed. With aftermarket parts, service dials, and "frankenwatches" trading in the market today, you can never have too much knowledge when it comes to a specific type of watch. That's especially true when looking for that one special piece, or even if you are a collector. Guides like Thomas's book help break down everything you might run into in the secondhand market, detailing the differences between a correct example and one that you should steer clear of.
The Datejust is a perfect starting point. It is still one of the most affordable and collectible Rolex watches out there. The Datejust is a perfectly versatile watch and one that every vintage collector should own in their lifetime. Van Straaten's book is the perfect reference guide and coffee-table companion for those interested in this classic Rolex model. It dives into references ranging from (as the title indicates) 1945 all the way until 1990. Thomas covers the history of the Datejust itself, as well as other important and closely related variations.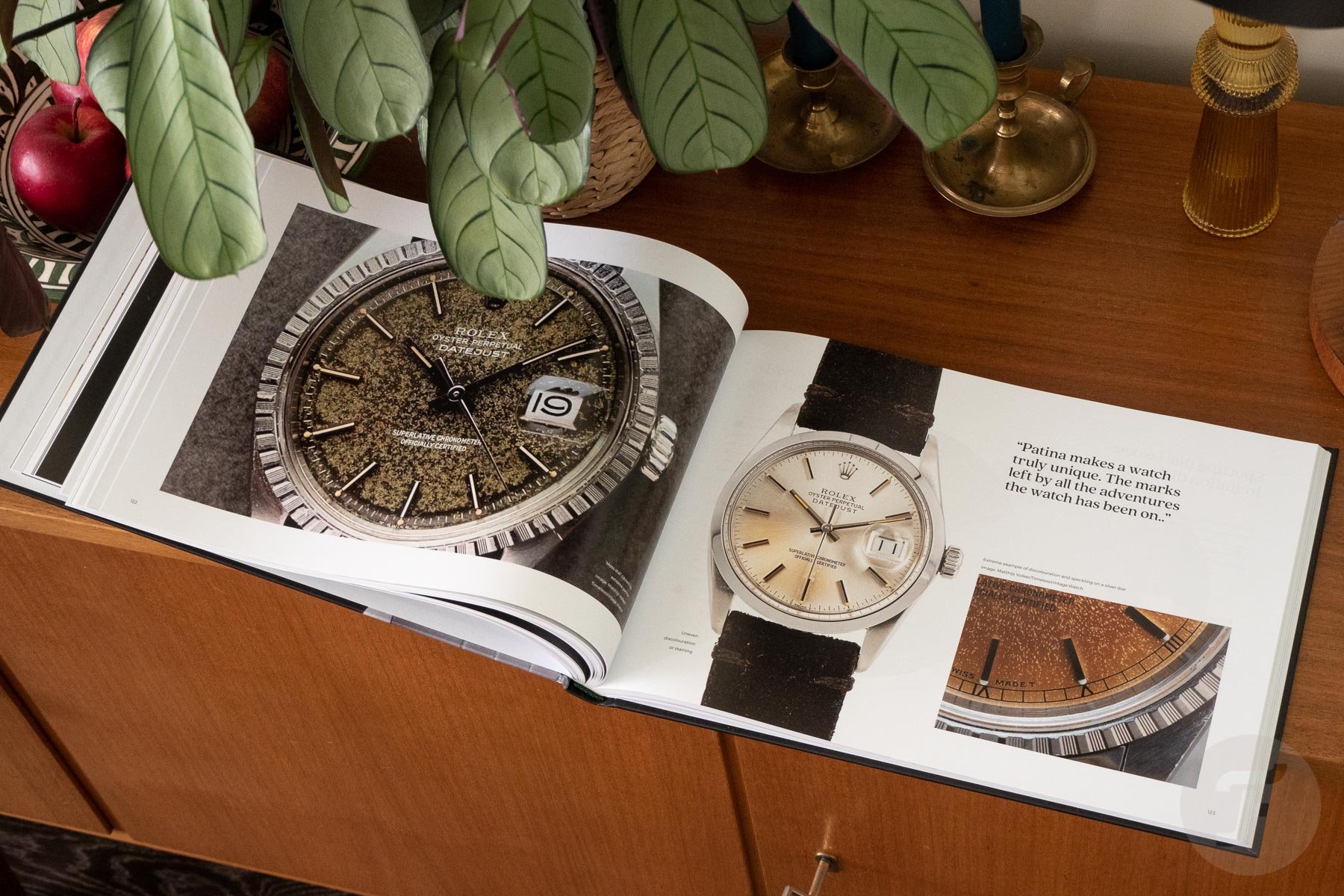 Here's a taste of some of what you will find in The Vintage Rolex Datejust Buyer's & Collector's Guide:
Historical context and the backdrop to which the Datejust was introduced
All generations of full-size, Lady, and Midsize Datejusts between 1945-1990, expansively described and pictured
The "odd DJs": Turn-O-Graph, left-hand drive, and Oysterquartz Datejust models
A complete list of all Datejust references from 1945-1990
A buying guide with tips on what to look for and what to avoid
Direct comparisons of the most popular (and similar) models
Beautiful photography of common to extremely rare and exotic Rolex Datejusts
Microscope imagery of important details of vintage Datejust watches
Reference lists for bracelets, calibers, dials, and other important variables you want to check before buying a vintage Datejust

About the author
Thomas van Straaten is responsible for marketing and sales at Amsterdam Watch Company (AWCo), one of the larger vintage watch dealers in The Netherlands. Besides his job at AWCo, he also has some side projects, such as The Vintage Rolex Datejust Buyer's & Collector's Guide book. Van Straaten says, "This book about vintage Rolex Datejust watches combines my obsession for vintage watches and the love for doing research and writing." In his work at AWCo, he realized there was a demand for a book like this, covering all those details on one of the best-selling vintage Rolex watches and helping collectors and enthusiasts alike in their search for a Datejust.
Thanks to his role in the AWCo boutique, he emphasizes that he has handled many watches, including his fair share of Rolex Datejust models. If there's one thing you really need when writing a book like this, it's access to as many different Rolex Datejusts as you can possibly get your hands on. Only then, Van Straaten says, can you truly appreciate all those small details and minor changes that Rolex made over the years. This hands-on experience with the watches also gives you an insight into issues that one might run into.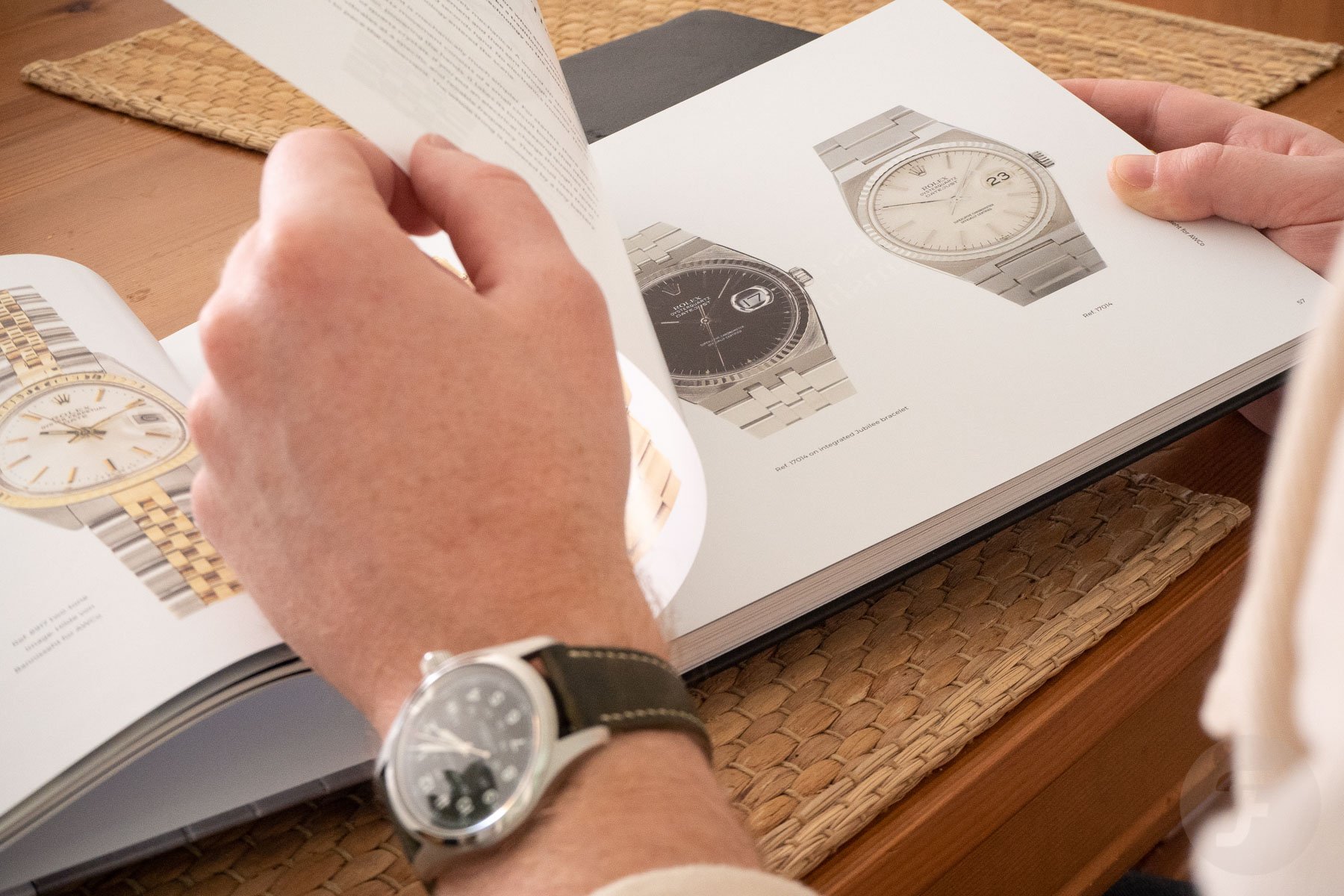 Final thoughts
So, there you have it! Thomas van Straaten's The Vintage Rolex Datejust Buyer's & Collector's Guide 1945-1990. Did you get yours via Kickstarter? If so, that's great! If not, don't worry. It's far from too late! You can still pick up a copy through Thomas's website here. In my opinion, this is a must-have book for watch enthusiasts. And probably something that won't get you in as much trouble with your significant other as buying a new watch! Check it out, and pick up your copy today.
And finally, we're happy to announce that Thomas will be joining us here at Fratello as a writer! Look out for his articles coming to the site very soon.
Follow me on Instagram @ncgwatches