Watch Box Stories: Simon's Omegas, CWC, And Seiko
Including a Seamaster from the '60s that represents everything he loves about watches
After taking a break from sharing your Watch Box Stories for a couple of weeks, we'll continue today with a story from Simon. He started the quest for his perfect watch collection with a focus on different watches for different occasions.
After we share all the stories, we will raffle off a Peli case and a few other accessories among the contributors. So far, I've seen some very interesting contributions (click here), and I am excited to share them here on Fratello in the coming weeks. Without further ado, here's Simon's story about what's in his watch box.
"Just because you've shown a hint of interest…" my cousin said as he pulled out a couple of watch rolls and his online collection on Chrono24. It was midsummer's eve the year before I turned 40, and I had casually mentioned that I considered buying myself a watch for my birthday the coming year. Unbeknown to me, he was in deep and had amassed a collection of 28 watches ("OK for February," as another of my friends commented, "but what do you do for the rest of the months?"). I think he saw an apprentice in me, a young Padawan to his Obi-Wan, and he took it upon himself to introduce me to watches. As the sun set that midsummer's eve, I decided to take the red pill, and I have yet to see how deep this rabbit hole really goes.
A reader's collection — Simon
Before I share some pieces from my modest collection, I'll just pause for a moment and reflect on why I got so deep into this particular rabbit hole. I've always been into the design of beautiful things and have spent more time and money on tailoring and furniture than I probably should have. But watches are something else. They last forever, and there is something whimsically appealing about spending (a lot of) money on a piece of aged tech because we imagine that the cogs, springs, and bridges together create something romantic and elusive that chips and batteries do not. And watches are very good for organizing — categories like occasions, complications, functions, etc. There is no end to the time you can spend overthinking the perfect collection. These mind games are just as much fun as actually wearing the watches. This is good when interest clearly outpaces funds.
I like to organize things (*wife coughing loudly in disbelief in the background — possibly, I do not display the same urge for order in the apartment). My current thinking is that my watches fall into five classic categories. I've got a watch box that fits 10 pieces, so two from each category are a neat fit. I thought I'd share one from each category except G-Shocks (just taking this chance to say that if someone wants to sell me the orange NASA G-Shock, let me know). I'll also mention a few watches that I would like to add.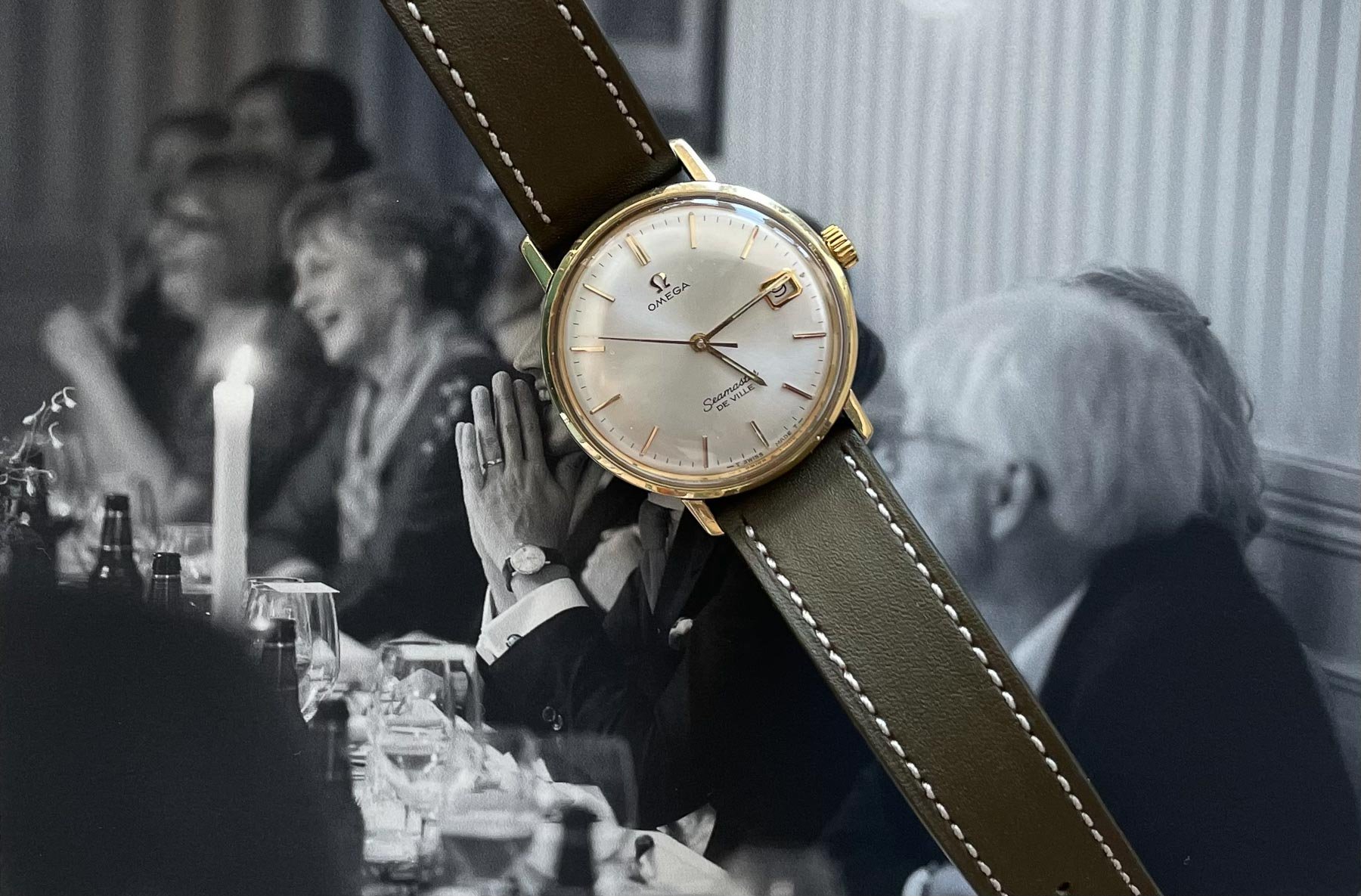 Dress watch: Omega Seamaster De Ville from 1966
My Omega Seamaster is from the 1960s and represents everything I love about watches. My wife got it for me on my 30th birthday, and it's possibly my most valued possession. I've worn it for our wedding, both of our kids' baptisms, the funerals of loved ones, and several other occasions. Someone else likely did the same for 50-some-odd years before it came to me. It's infused with memories and will last a lifetime if properly cared for. I would love to get an even more classic dress watch, one that would match soft piano tunes and the sound of ice rattling in the bottom of a lowball glass — my imaginary Friday evenings. A silver Tank on a black strap is such a sexy watch, and a Reverso or a manual-wind Grand Seiko would also be perfect.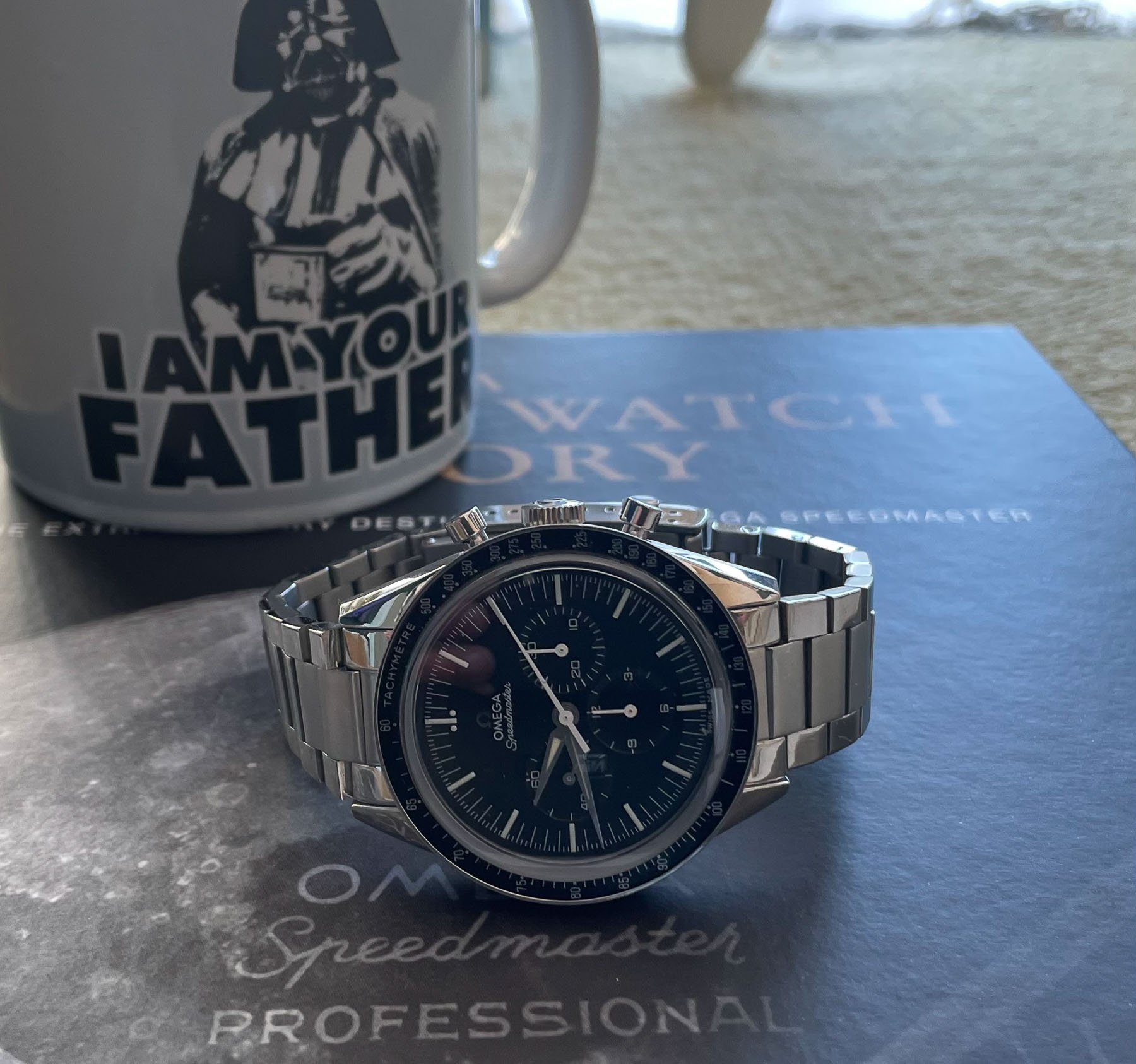 Slightly dressier everyday watch: Speedmaster FOiS from 2018
I didn't mention this, but I'm also a proper nerd. Both my son and I love space, so I ended up getting a Speedmaster First Omega in Space for my 40th birthday. I think about this as my son's watch, and at some point, I'll leave it to him. For now, we have fun with the chronograph timing the boat ride to his school. I hope to create a piece of fond nostalgia for him, but who knows about these things? Maybe he's just annoyed because he'd rather play Pokémon.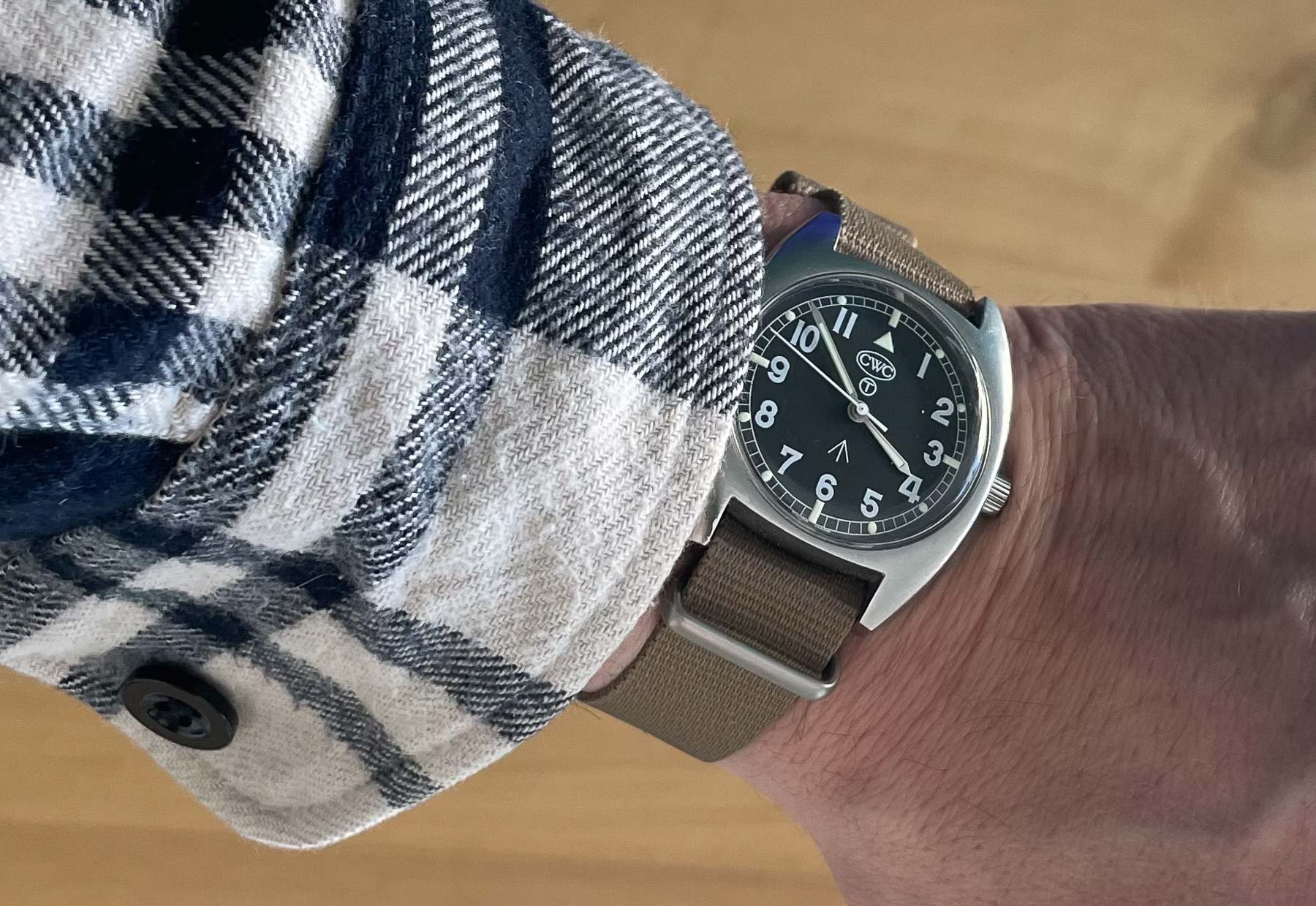 Slightly sportier everyday watch: CWC W10 mechanical from 2006 or 2007
The first real watch I ever bought was a CWC British military watch. I bought this about 15 years ago based on looks alone and had no idea what a manual-wind mechanical movement was. Though I see these around Instagram from time to time, the quartz G10s are more common. I wore this and the vintage Seamaster as a two-watch collection for a decade (without ever knowing the concept), which I think is pretty decent for a (then-)watch ignoramus. In the future, I'd like to get something that has an Oyster Perpetual vibe for this category. Something smaller and dressier but still fine to conquer a Himalayan peak or two. The IWC Pilot's Watch Automatic 36 on the five-row bracelet (with the mesmerizing blue dial, please!) is really nice. If Grand Seiko could ever make a 36–37mm piece, perhaps in a 44GS case on a bracelet, I'm there for it.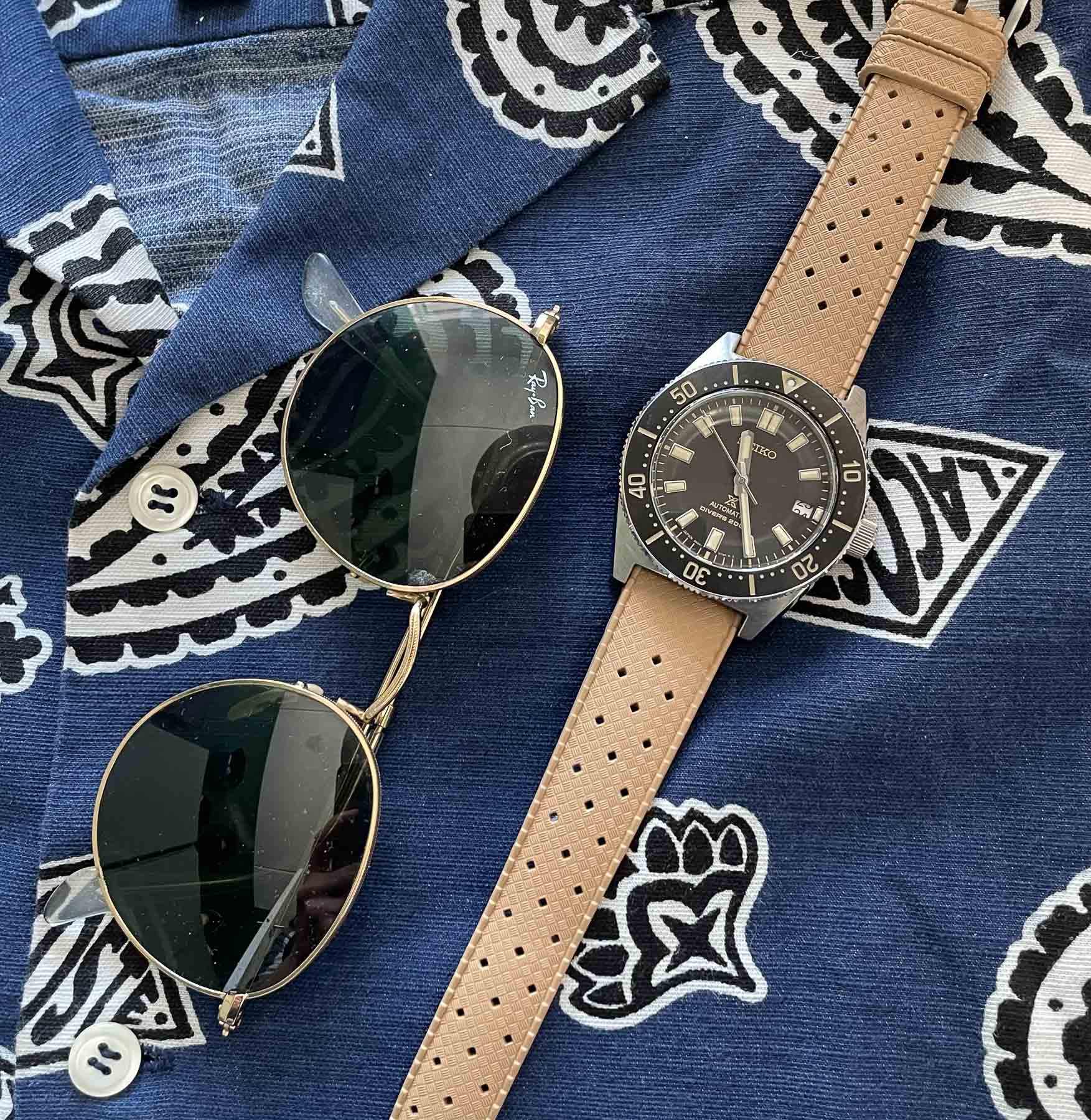 Sports watch: Seiko SPB239 from 2021
My Seiko diver, the SPB239, is maybe my most fun watch. I own something like a thousand straps for it, and I change them constantly. Oddly, the only straps that don't work for me are the Seichu fabric straps it came on — they are thick as a cheap GMT movement. I'd love to add another classic-ish diver to this category. I was thinking of a Black Bay 58 in blue or perhaps a 37mm Aquastar Deepstar II, but then Tudor went and dropped the Black Bay 54 a week ago, and I foresee a hole in my wallet coming my way.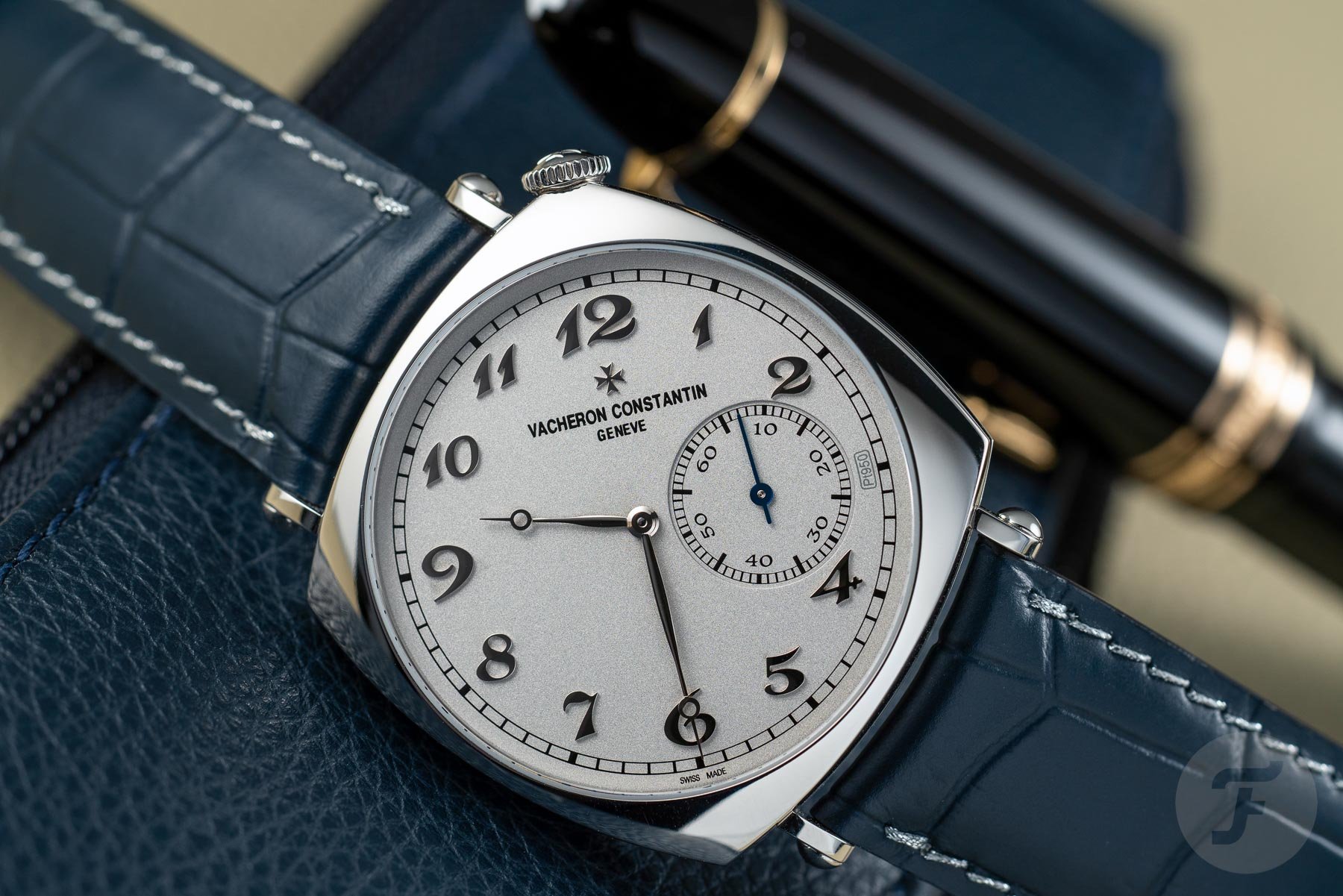 As you see, I neither own nor dream of owning the most expensive watches. The cousin I mentioned has a Submariner "Hulk" that he barely wears out of the house for fear of having his arm chopped off. I like to be able to wear my watches. Or at least that's what I say now. Maybe I'll be here in a year, having sold off all I own — kids and kidneys included —  to get the Vacheron Constantin Historiques American 1921 that I can't stop googling.
We hope you enjoyed this Watch Box Story from Simon. Be on the lookout for more submissions from our readers coming soon. You can still submit your Watch Box Stories to [email protected].