Vacheron Constantin Historiques American 1921 — A Very Pleasant Platinum Surprise!
Baby you can drive my car
The Historiques American 1921 Excellence Platine is a watch that made me realize that Vacheron Constantin is still the boss. In the past, things were much easier than they are today. Once upon, we had the big three, the holy trinity, the masters of watchmaking clearly defined: Audemars Piguet, Patek Philippe, and Vacheron Constantin stood atop the mountain. All others could do little but marvel at their superiority. There was a huge gap between that trio and whichever brand came next. Those were simpler times.
Today, it's much more complicated. New high-end brands have entered the game and are right up there with the holiest of holies. Even in the same stable as Vacheron Constantin, the Richemont Group, there's A. Lange & Söhne operating in the same niche of Haute Horlogerie.
Whenever I strap on a Vacheron Constantin, however, it just feels like putting on something special. This feeling or sensation is not very measurable or easy to explain. It's probably like taking a seat in a Rolls Royce or Bentley. There are all sorts of expensive cars out there, but when you find yourself behind the wheel of a Rolls or Bentley, it makes for a special sensation. I guess we could call these feelings the "intangibles of luxury". They are the sensory and emotional experiences we pay for. And given the price of this piece, it is just as well it is packed full of them…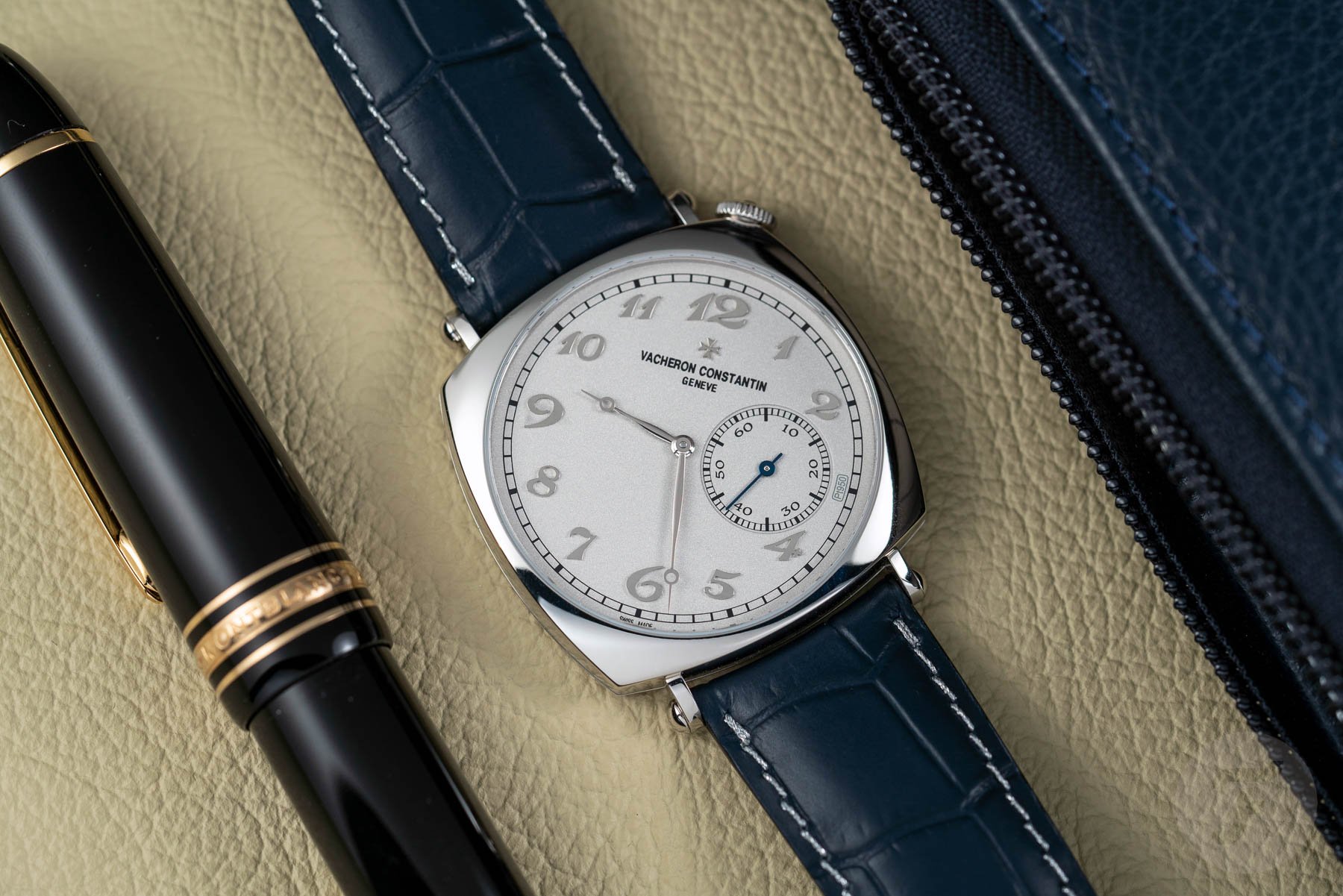 Vacheron Constantin Historiques American 1921 Excellence Platine
I hope you enjoyed my subtle car segue. The 40mm Vacheron Constantin Historiques American 1921 Excellence Platine reference 82035/000P-B748 is a limited edition watch that has something to do with driving cars. The story goes, that in 1921, a client reached out to Vacheron Constantin to develop a watch for him that would be very legible when driving his car. And so they did (as apparently, that's how things went down in those days).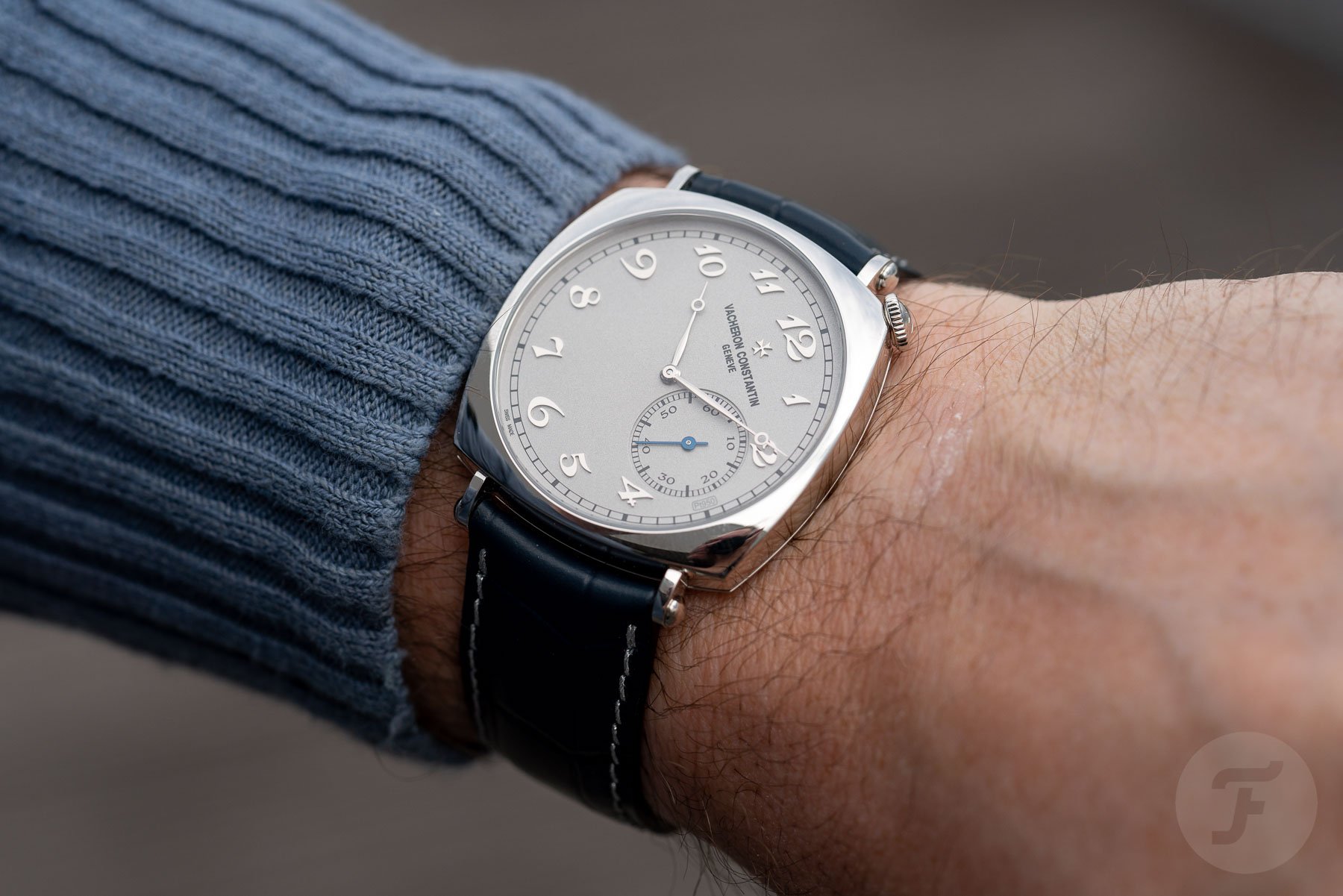 Vacheron Constantin created a watch that could be read while the driver keeps their hands on the steering wheel. All the brand needed to do was rotate the dial a little bit (had they decided to use a movement with three centrally-mounted hands). But instead, Vacheron Constantin used a movement with a small seconds dial at 3 o'clock. Consequently, the entire movement needed to rotate 45 degrees. As such, the crown is positioned on the upper right corner of the case. This sub-dial selection was likely to keep the watch as slim as possible, but it does seem to have made the whole exercise a tad more complicated than necessary. However, the resulting aesthetic has since become iconic, so who's complaining?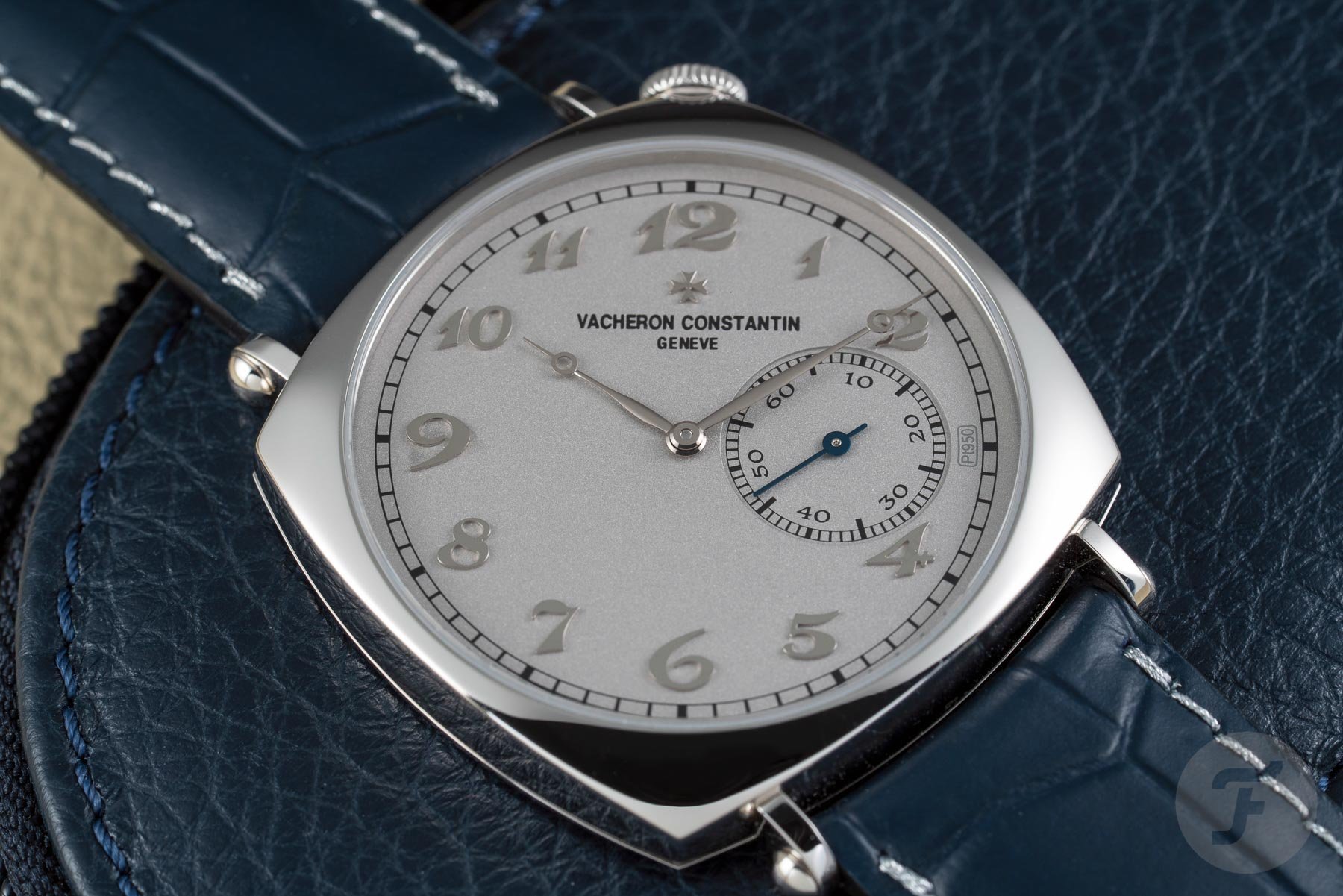 Historiques American 1921 on the wrist
Now, I don't have a Rolls or Bentley, but I do have this 40mm Historiques American 1921 in platinum on my wrist for a few days (we introduced the new collection to you here). This version of the watch has a hefty retail price of €51,000,  but the 36.5mm gold version starts at €30,300. That's also a lot, of course, but maybe the 20k saving will appeal to someone out there. This watch is stunning in the flesh. It took me a day or so to adapt to the case shape, but it wears very comfortably. In the end, it is a delicate cushion-shaped watch with a 45 degrees rotated dial (and movement) inside.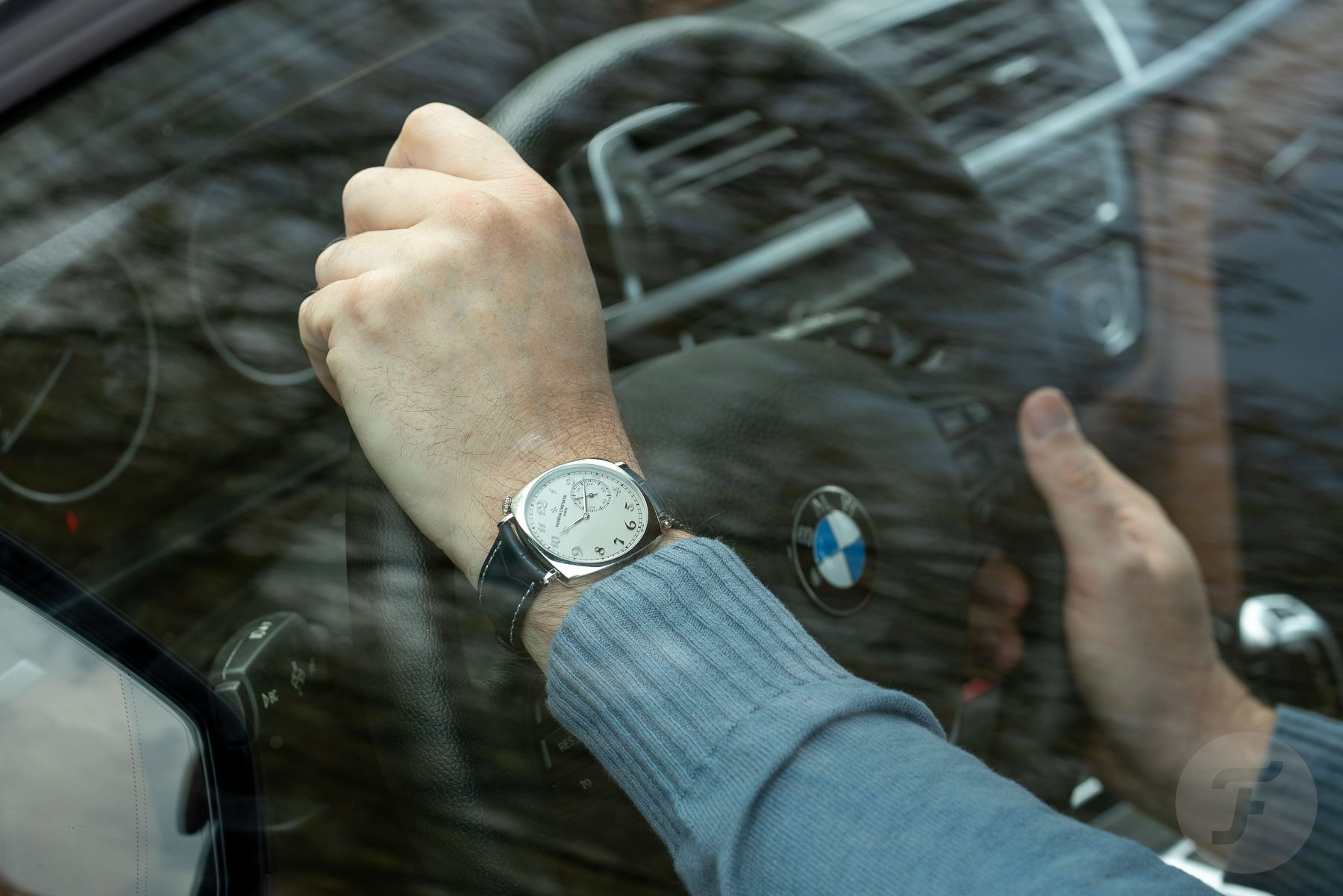 It is interesting to note is that when I was sitting at the table, holding my left hand up, my wife — who was at my left — commented that it was quite useful as she could now very easily read the time off my watch. But also when driving my car, I was indeed able to have a glance at the dial to quickly read the time, without having to move or lift my wrist.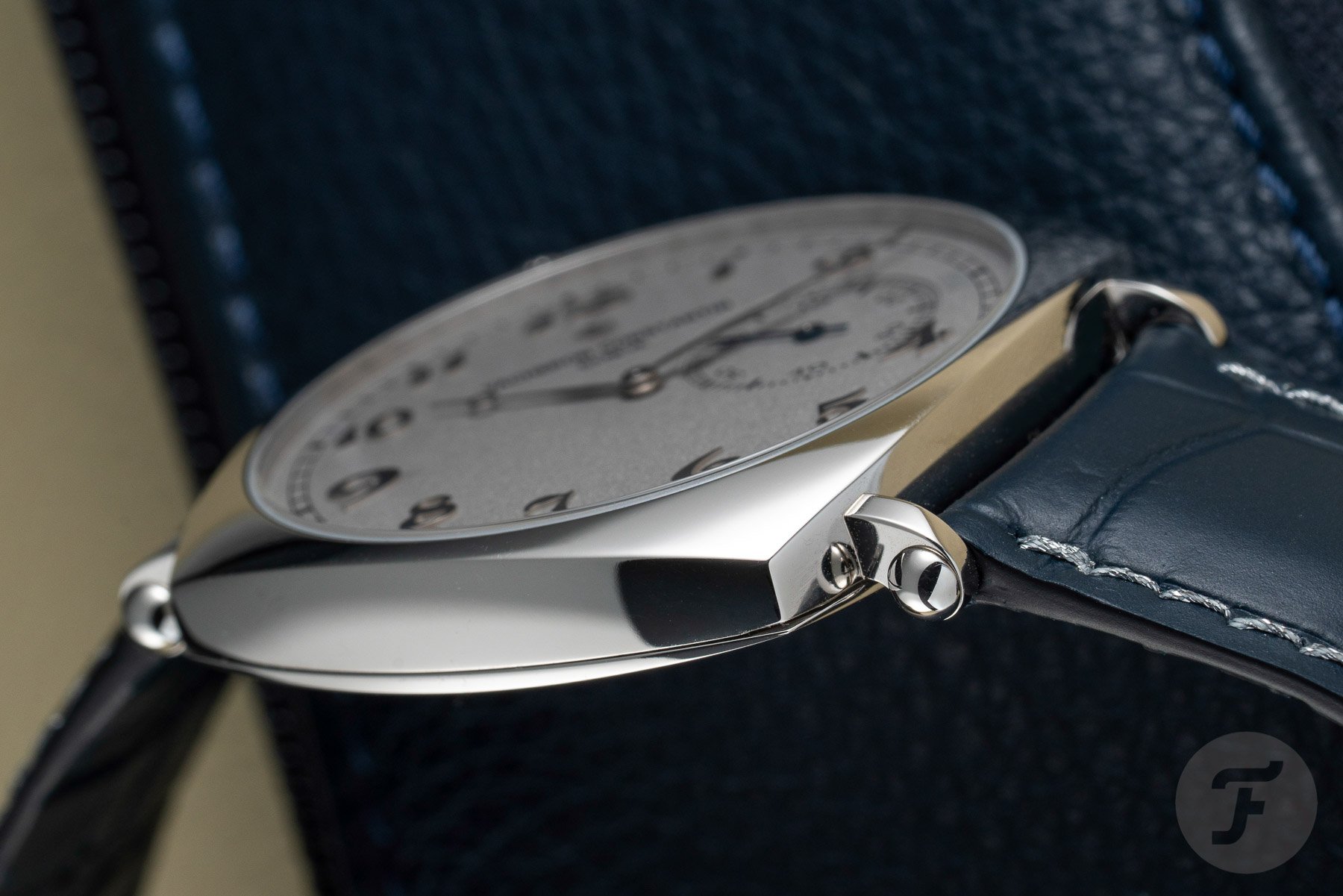 Platinum case and dial
There are other watches out there, from other makers, that offer watches with the same twist. It is the story of Vacheron Constantin that makes it interesting, but also the level of craftsmanship that has gone into the case, dial, and movement. It is simply outstanding. The platinum case and dial are something truly special. Despite the hands and numerals being in the same color, they are very easy to read. A thin hand-wound movement enables Vacheron Constantin to keep this watch as slim as 8.06mm. The blue small second's hand gives just that little bit of contrast this watch needs. More would have been overkill; less might have become boring. The designers at Vacheron Constantin we given control and they made the most of it.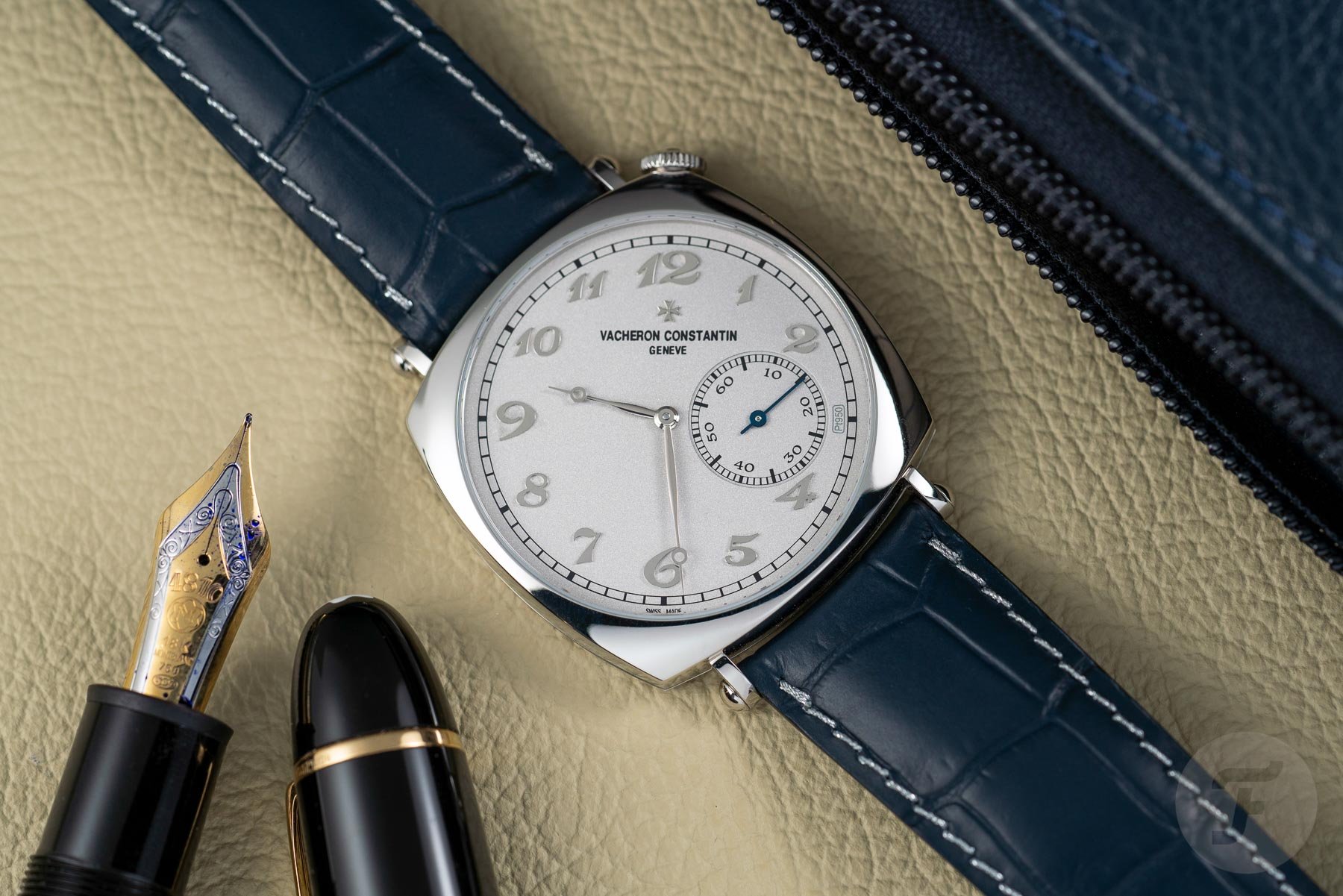 I am a sucker for platinum dials (hence my Yacht-Master), although I always feel that in artificial light they become a bit bland. Anyway, the platinum dial looks amazing and the polished applied Arabic numerals give sufficient contrast to read the dial from most angles.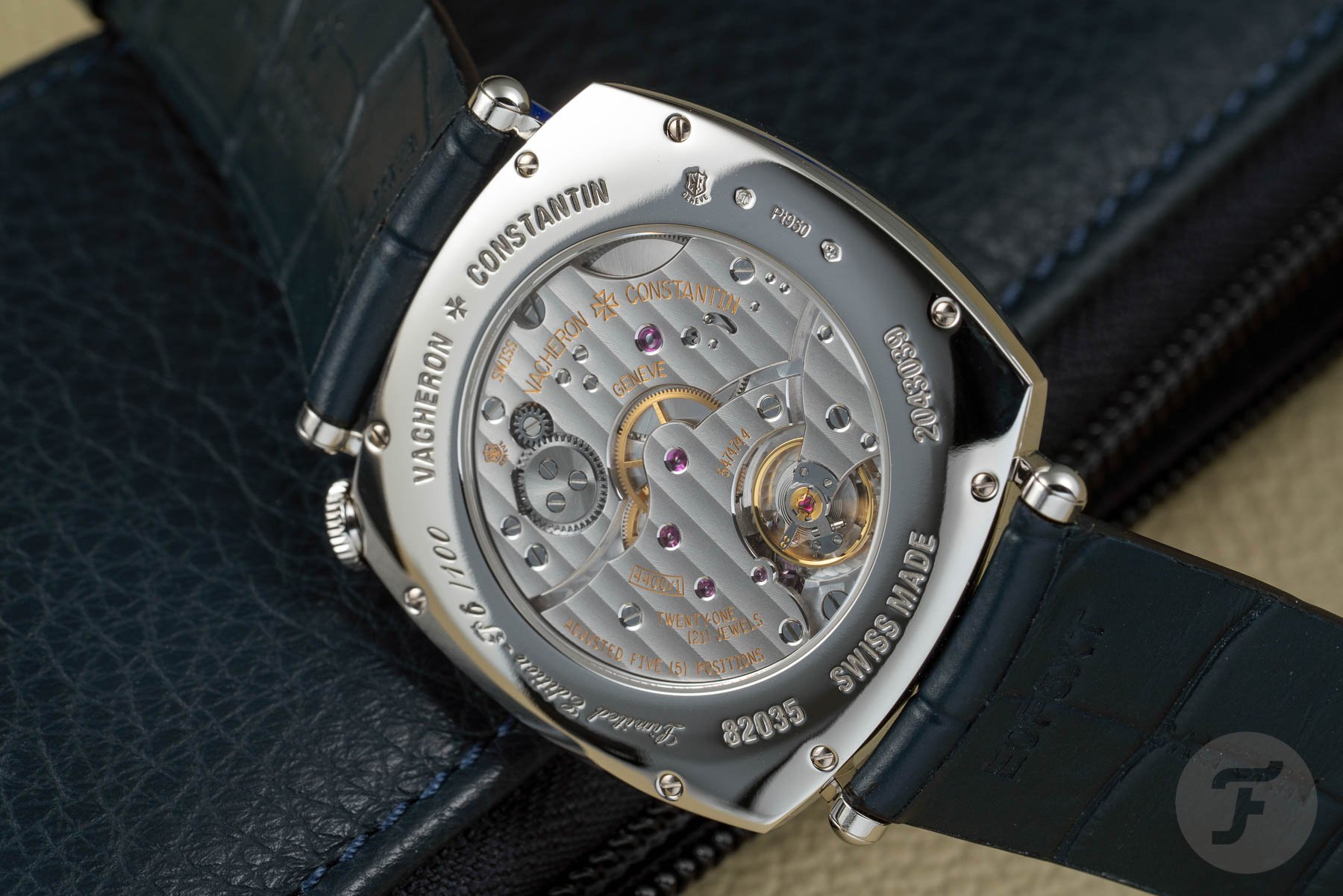 Caliber 4400 AS
Inside ticks Vacheron's in-house caliber 4400 AS. A hand-wound movement that consists of 127 parts and is carrying the Hallmark of Geneva. This seal refers to the level of hand finishing on this movement, for example, but also to its precision. It ticks at 28,800vph and has a power reserve of 65 hours. It measures just 2.8mm in thickness, so the platinum 40×40mm case can stay as thin as possible. The decoration on VC caliber 4400 AS is beautiful, and the owner can enjoy it whenever he or she feels like doing so, through the transparent case back. According to Vacheron Constantin, the brand has 21 watches fitted with this beautiful time-only caliber.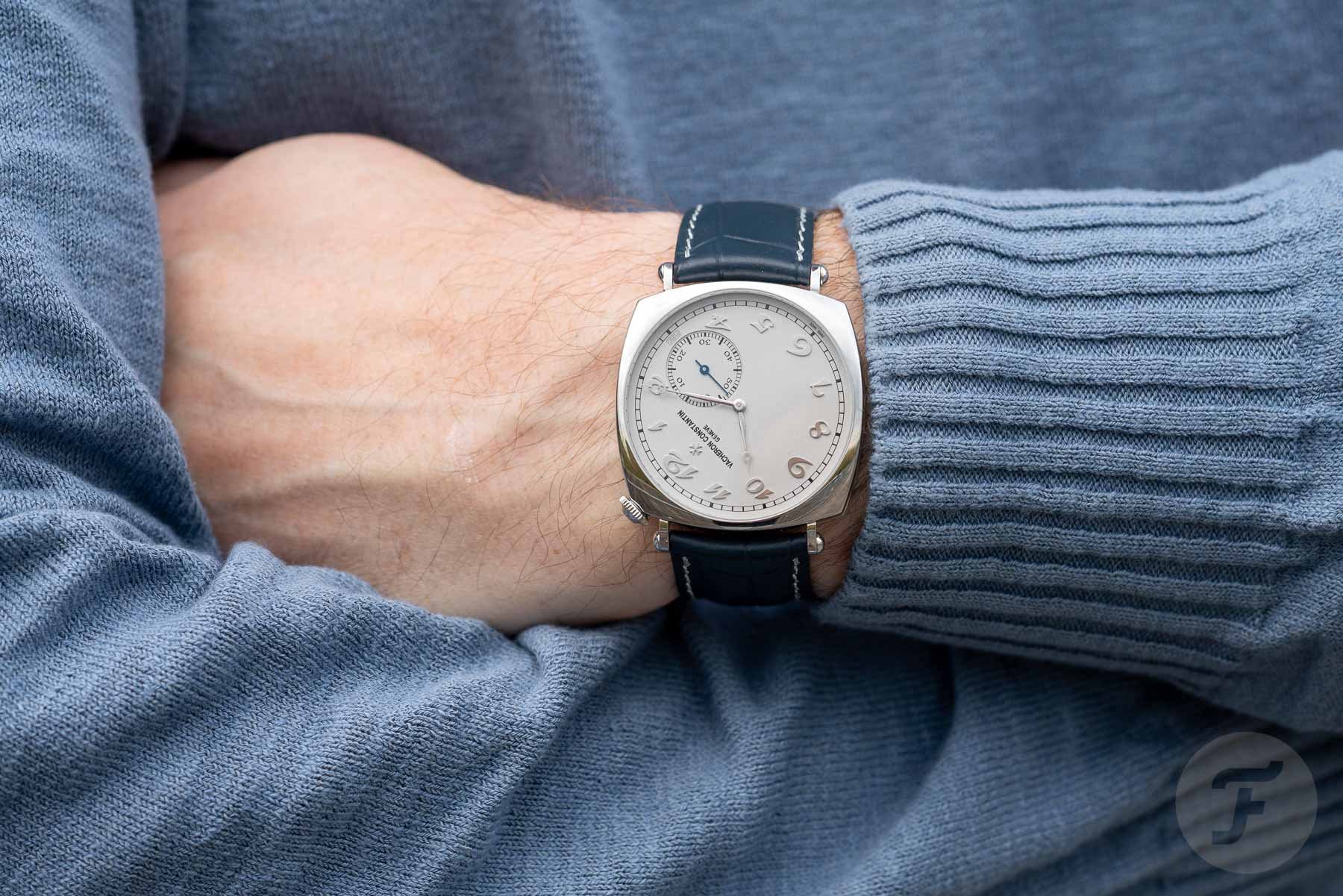 Some thoughts on the Vacheron Constantin Historiques American 1921
This Historiques American 1921 in platinum is a limited edition of just 100 pieces. That's a proper limited edition number, but I always try to relate the limited numbers to the total production numbers of a manufacturer. If, for example, the oldest (continuously operational) watch manufacture produces around (an estimated) 25,000 watches per year, then a limited run of100 pieces makes for a rather rare watch indeed. So it's something truly special, for the fortunate enthusiast.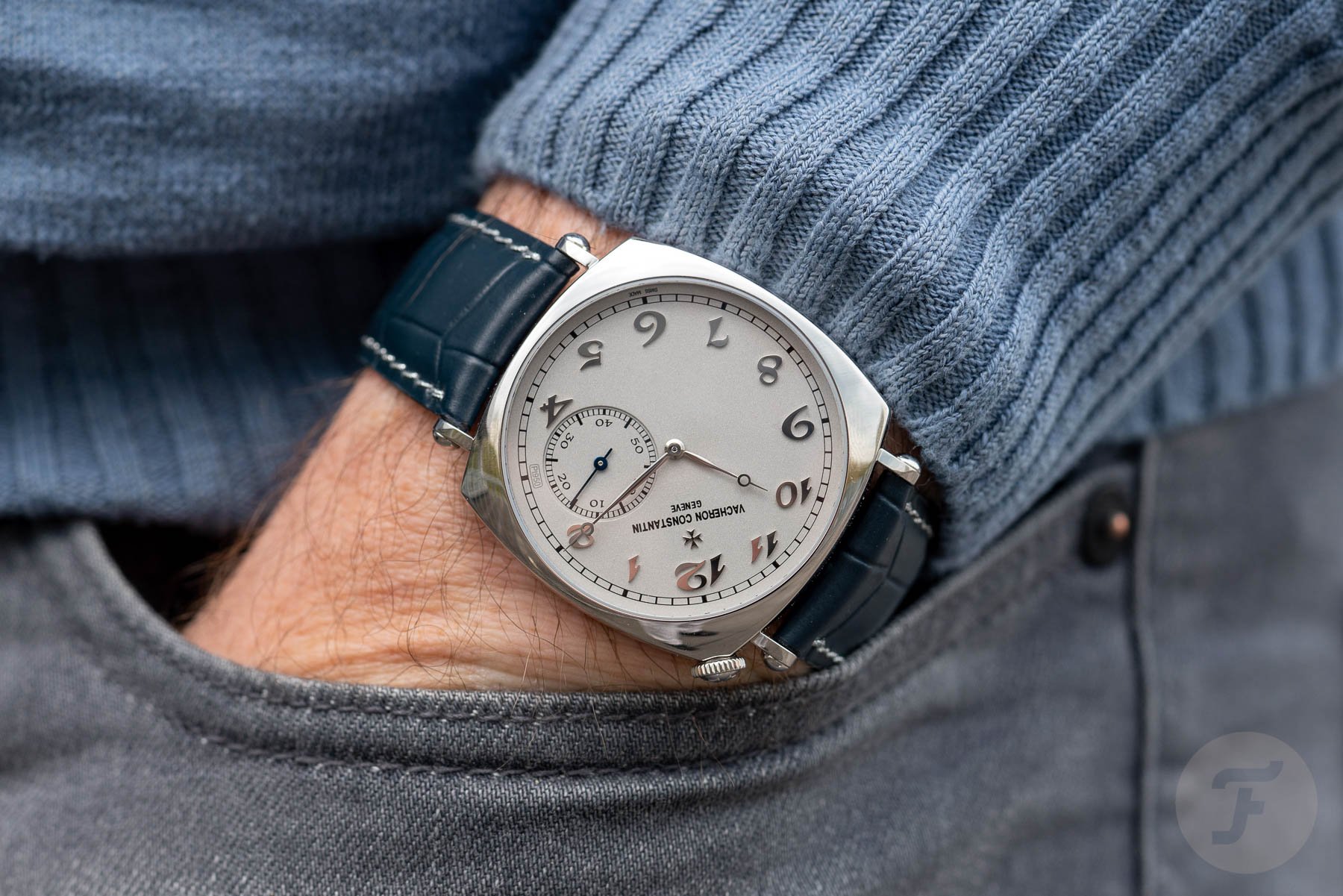 The longer I am wearing this watch, the more I like it. Perhaps it is because I am getting a little bit older and notice I am opening up to more classic watches. The dark blue alligator strap (with platinum Ardillon buckle) wears very comfortable and suits the watch perfectly. Also, the stitching perfectly matches the platinum case and dial. A platinum case definitely brings some weight, which I happen to like. This way, you're pretty sure you will notice if the watch is still there. To my own surprise, I like the Vacheron Constantin Historiques American 1921 in platinum more than I thought. I would The downside of that is that it's unobtanium for me, but I am happy I could test drive it for a few days.
More information via the official Vacheron Constantin website.
Specifications: Vacheron Constantin Historiques American 1921 Excellence Platine reference 82035/000P-B748, platinum Pt950 case, dial, and buckle, case dimensions 40×40×8.06mm, strap 22/20mm, hand-wound caliber 4400 AS movement, 3 bar water resistance, limited to 100 pieces, RRP €51,000/$51,000