Watch Giveaway Result: SYE MOT1ON Automatic 24 Black Edition Finally Finds A New Home!
The best discussion yet give rise to a new champion!
Well, it's been a long time coming but there was a moderately good reason for the delay: if you've not seen our latest limited edition release yet, check it out here — I've been eating, sleeping, and breathing Czapek for the past month as we cantered towards yesterday's reveal. Now, however, with the Antarctique birthed into the world, I had time to comb through the raft of brilliant answers to pick out my favorite and some honorable mentions. So, after a few weeks/2.5 months of waiting and wondering, let's find out who won the SYE MOT1ON.
I was so impressed by so many of the answers you gave to my question — What is the cost ceiling for start-up brand watches powered by non-Swiss movements, why, and what kind of strategy would you prefer to see a new brand adopt? — that I really (really) struggled to whittle this down to just five mentions. A lot of you deserved more and I wish I'd had a whole bunch of watches to give away, but there can only be one top dog. I hope you all agree, this reader is a worthy winner indeed. And so, in reverse order…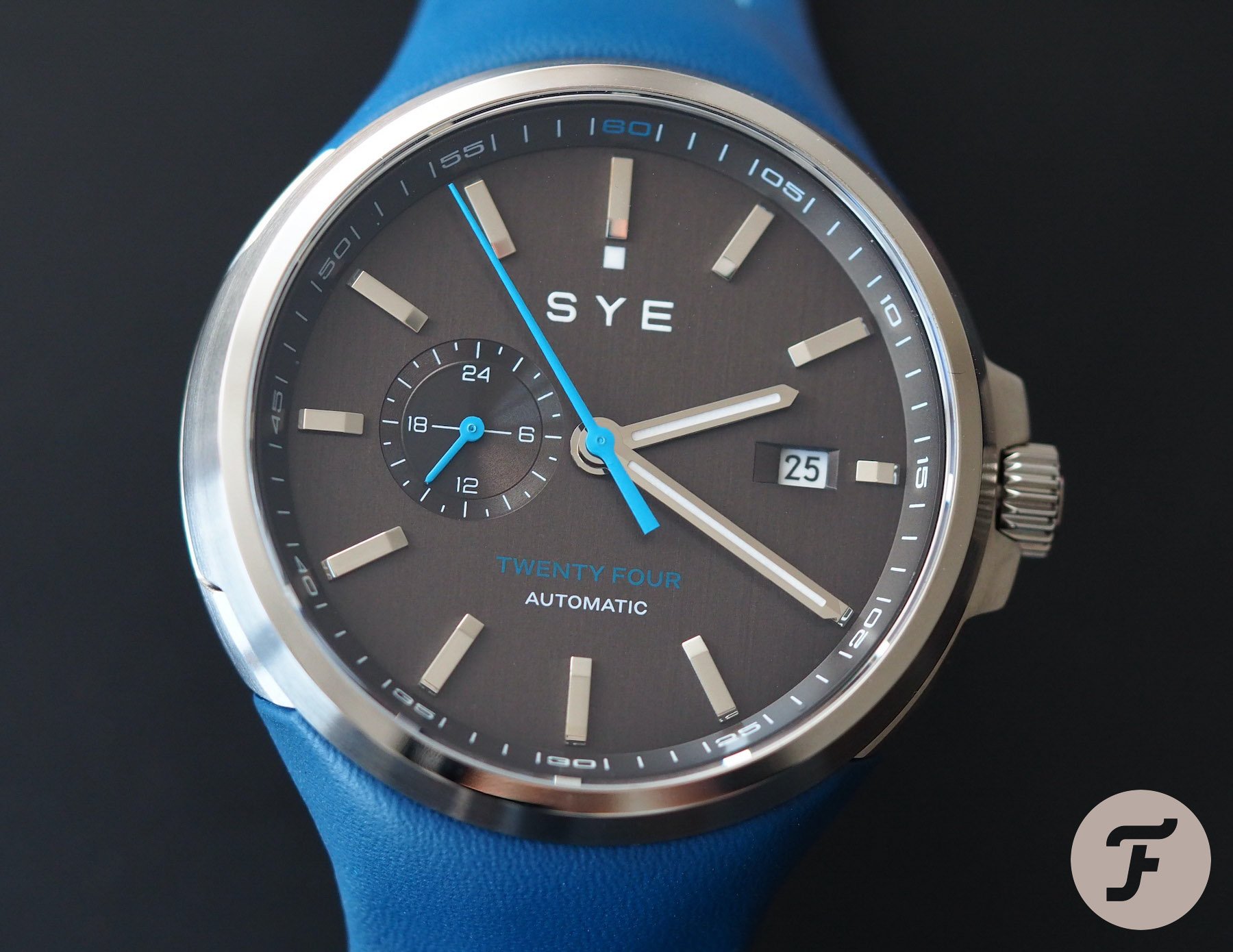 "I think the watch community gets too hung up on what movements warrant what price point. I've seen so many comments along the line of '$Price for a Selita/STP/Miyota/Seiko/etc' whilst completely ignoring everything else the watch has to offer. I feel we need to move past these arguments and instead look at the watch as a whole. I recall listening to interviews with Nic from Fears watches. His first watch used a quartz movement and he was happy to point out that the hands alone cost more to produce than the movement inside.
Ultimately I'd much prefer to buy a watch with a tried and tested workhorse movement than some little tested and unproven in-house number. I feel it's also important to remember that 'Swiss Made' doesn't automatically equal quality. I've had three watches with STP movements and two have been horrendous. I'd happily take a Seiko NH35 any day over another STP.
As for strategy for new brands? Stop focussing on movement. Make your selling points everything else that watch has to offer and make it stand out from the competition."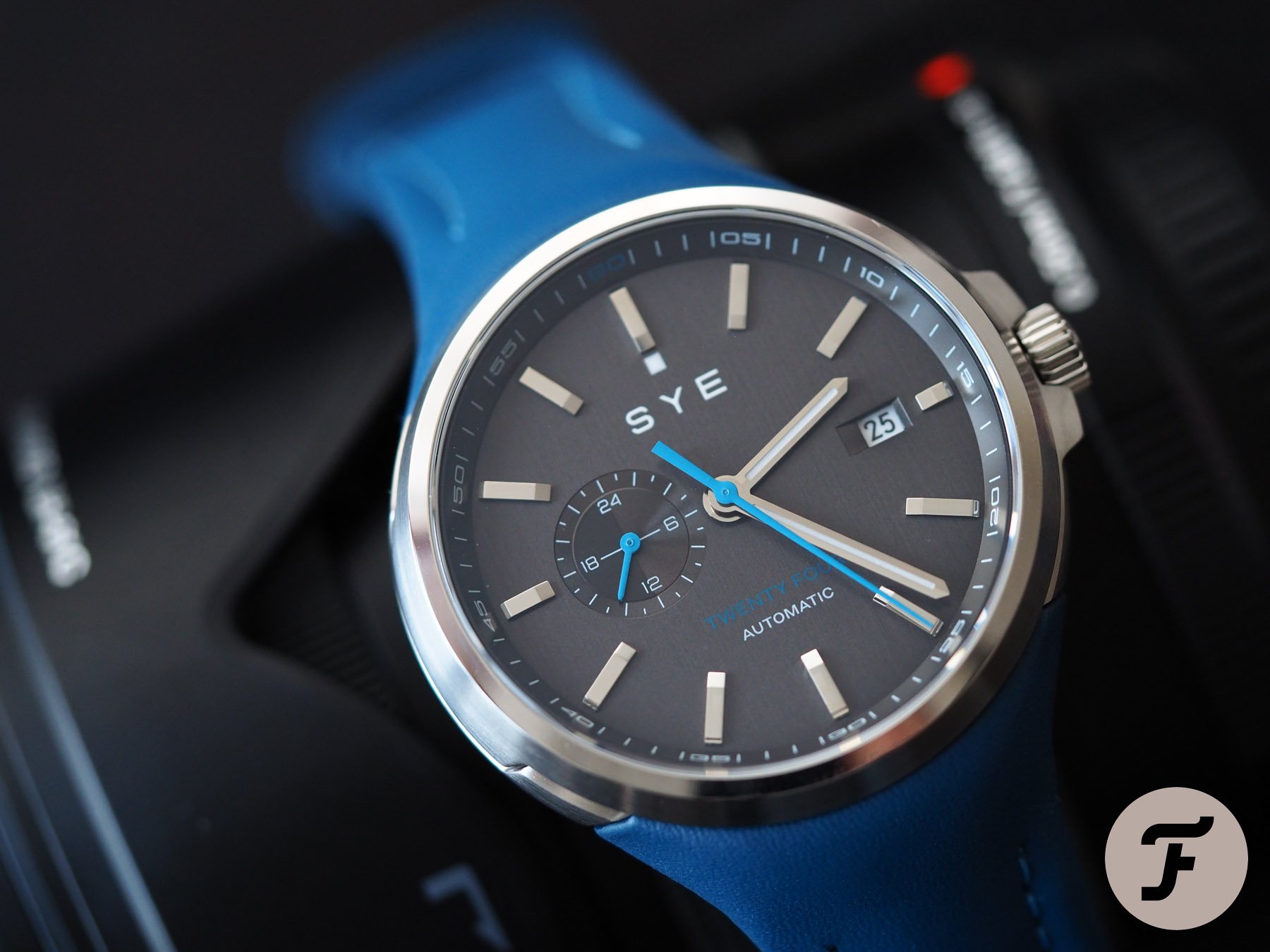 I think their discounted price of $798 is about the top end. I've had a watch with a Miyota movement and was generally pleased with its performance. The issue is it's just not all that special. Seems most of the price here is tied to the design. That's okay but coming in a couple hundred less would up the appeal, especially as it's not a powerhouse brand. I also factor in that I don't find all of their strap combinations appealing. The black is quite attractive and the blue is quite good. Perhaps with more dial options, the extra premium would be more compelling with being able to make it truly an ensemble. I think $800 is where I'd top out with a Sellita or like movement.
If they want to break the 4 figure barrier then let's see the same strap executed as a bracelet or (this will sound silly to many) a leather or rubber hybrid with a steel bracelet. And if they could pull that off then they would deserve every penny you can throw at them.
I also think $650 is ambitious for a meca-quartz. I like the way they make chronographs a bit better than quartz and more obtainable than an auto or hand-wound movement. At the end of the day, I find the 24-hour sub-dial somewhat pointless and a waste of capability – at least until someone writes ad copy that convinces me the 24-hour dial is to celebrate such races as 24 Hours at Le Mans. Until then I wouldn't spend over $400 on the hybrid.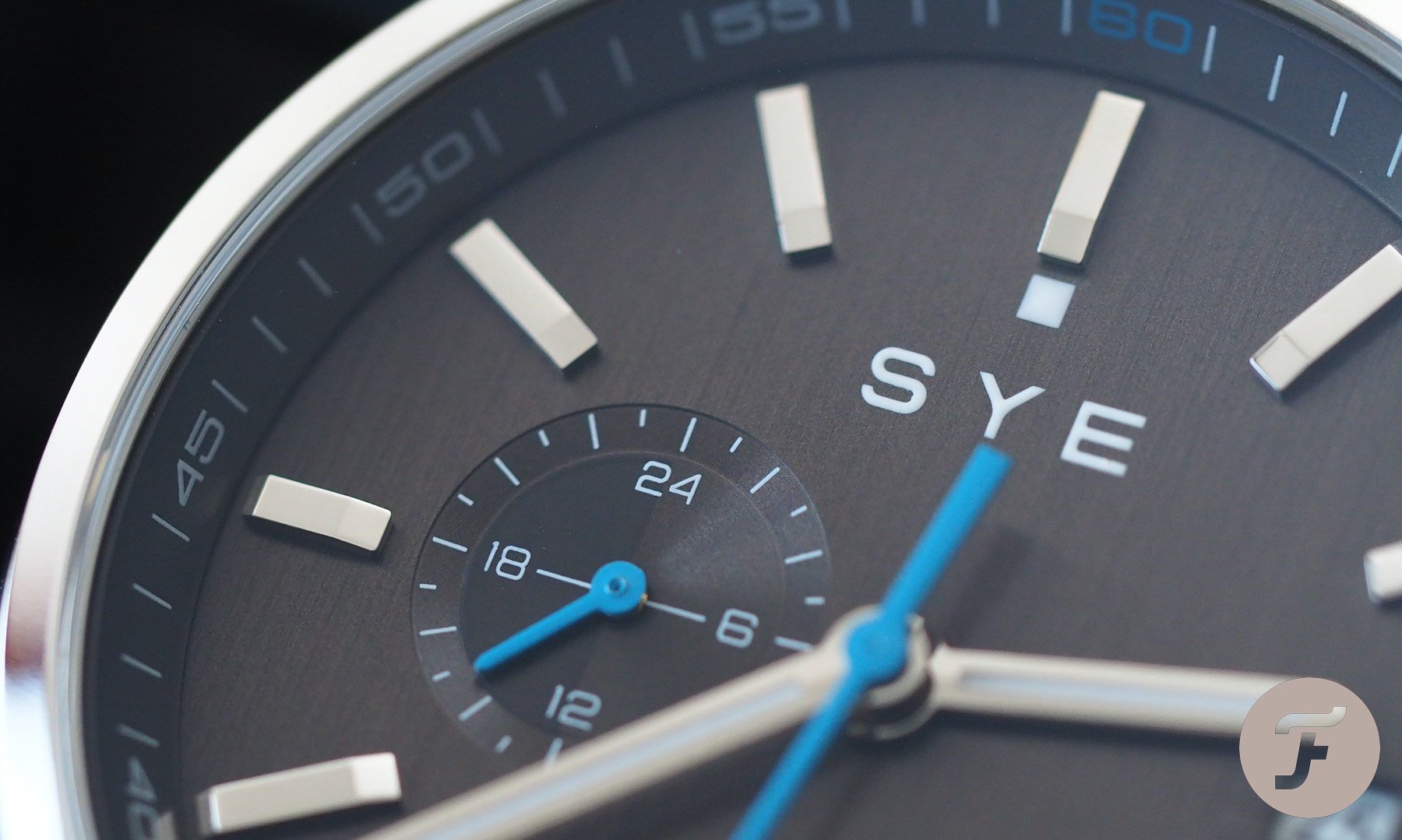 3. Ricardo Sime
"I would put the cost ceiling at just below 1k.
Trust has to be built before most consumers will pass that threshold.
Yet, the biggest issue for start-up brands like this is that most consumers point to swiss offerings that float in this price range that benefit tremendously from both economies of scale and relationships (swatch). So you already lose many potential buyers from this.
What most start-ups have to do is truly forget about these buyers because the amount of time wasted trying to attract them could have gone into designing and creating a unique offering. Not unique just to be unique (like certain loud microbrands do) But the natural uniqueness that comes from good design.
Brew does this perfectly and is a great example of how a startup should approach things.
Arnaud I believe is getting there with SYE. At the end of the day, the people buying his watches are saying "i can't live without that fit and cool strap integration" which should justify the price.
The toughest question is are there enough of these people around?"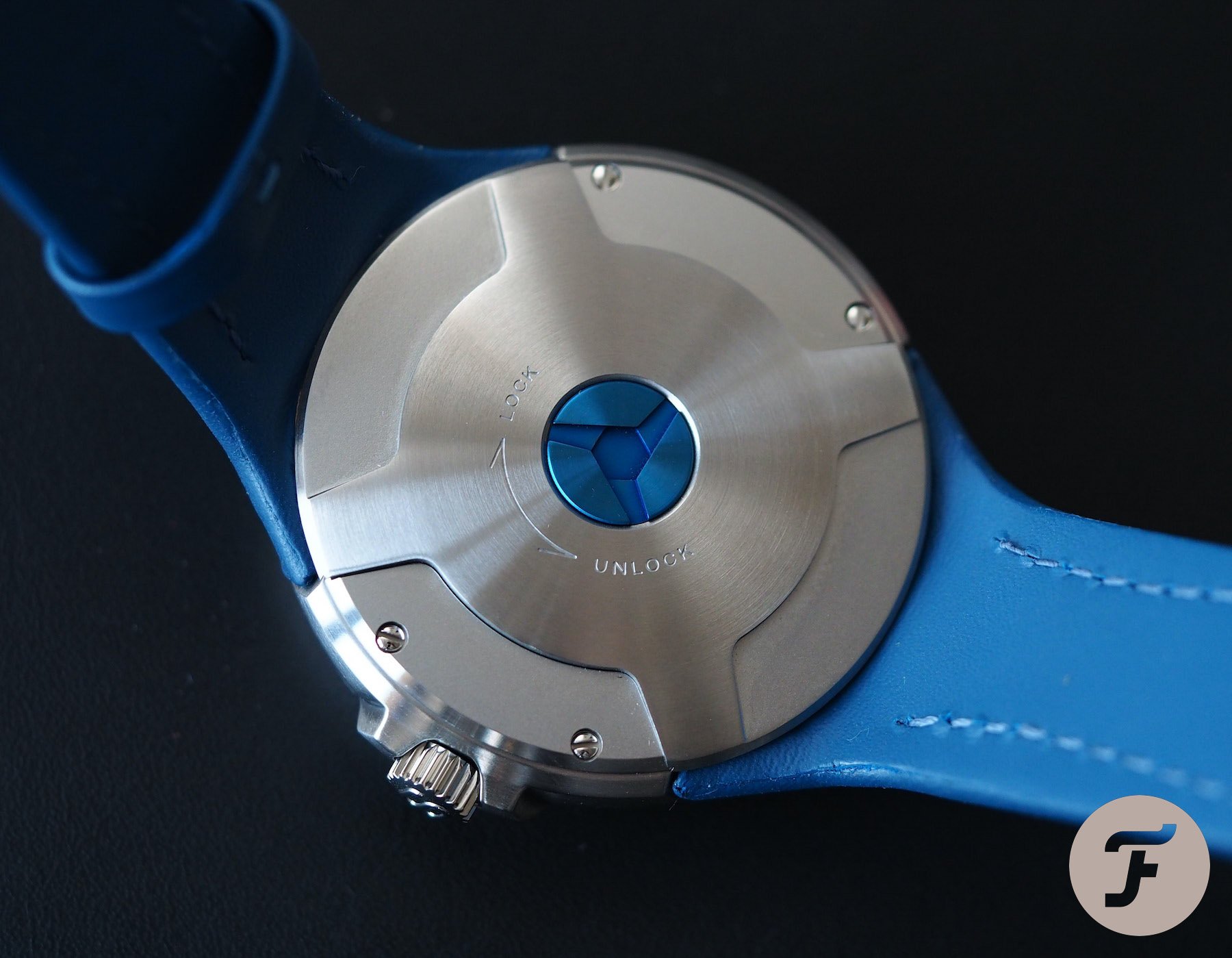 "I would say the ceiling is around 500 euro. Why? well buying a watch that costs more than €150 is an emotive purchase, it has little to do with value for money and a lot to do with image and perceived prestige.
Brands that want to break into the market have two choices, high-end and high-quality manufacturing, or focus on design, like Lima or Unimatic. Unimatic has a strong brand image and only releases a limited number of each model. Lima has a very strong design, almost in your face, a bit like the Marimekko of the watch world.
When small, independent watchmakers started gaining popularity I was a bit skeptical as they had no track record, but as the cost of collecting brands such as Omega and Rolex means that any purchase has to be considered carefully, I ask myself what would a new Rolex add to my collection that I don't already have? Instead, I have looked at and purchased several microbrand watches. I would say that strong, distinctive design is the difference between the small companies that gain popularity and those that try to make 'poor mans Rolex's or Omega's. The design, use of interesting colors, and an element of fun make these watches an attractive proposition for me.
Just look at Unimatic, Faber, Helios, et al, all of them have designs that are memorable, that put a smile on your face, that for watch collectors at least, seem cheap in price and big on smiles.
Every single watch that has been featured in the giveaway series, including the current one, is a watch that has a very strong design, and I, and probably many others would be more than happy to buy, ( I did actually buy the Lima watch after seeing it here)
A relatively cheap price, up to 500 or so euro, strong and interesting design. If it is good, it will sell. I suppose the only difficulty is fighting through the crown and getting noticed. Sites like Fratello are doing a good job of getting some exposure for these brands, kudos to you for that. The opportunity to see interesting, new watches is one of the best features of the month from Fratello.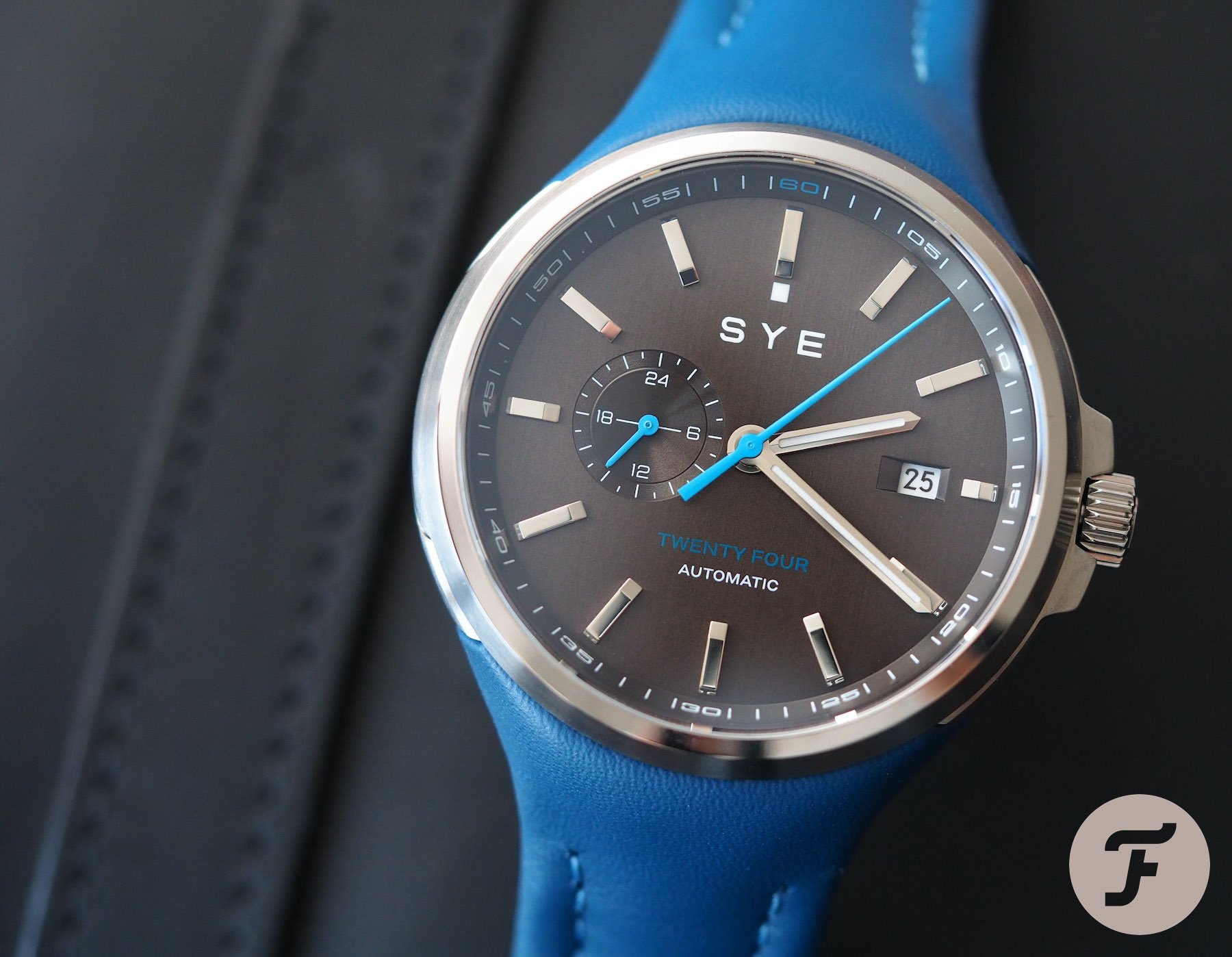 First off, the design of this watch is beautiful. I mean really beautiful. I REALLY like it. Would I buy it? Not a chance. Would I love it as a freebie – of course!
Why would I not buy it? The movement. I don't care what price you put on it. There is a disconnect between the engine and the body. It is like putting a 1.25 Ford engine in a Maserati. Yes, it will allow it to operate as a motor car. Does that make it right? Will you connect emotionally with it? No on both counts.
It doesn't matter that you can't see it. How many Rolex movements are on display?
For this particular watch, you could put a Sellita or similar in it. Rob reckons that will bump up the price to €1500. So to continue to use the car analogy, that is the equivalent of putting a 2.0 turbo Fiat engine in our Maserati. It's powerful enough and it's actually Italian. It sort of suits the car, but it's not the real deal. It doesn't fulfill the potential of the design, but it's acceptable. Bluntly, knowing what is under the hood doesn't make me feel special. Would I buy it? Probably not. Why? Because you are in Ming territory at that price. 17.09 for roughly that money has a Schwarz-Etienne adapted to their specs and all the design oomph you could dream of backed up by superb materials and build. I was hunched over my computer to get my order in like thousands of others on 16th April. So SYE will struggle to compete in that sphere.
So where I would have gone with this watch is to have confidence in my design, said f@*#k it to myself, and put in a licensed Swiss movement from a quality manufacturer. It might then cost €3,000, but finally, we have an Italian naturally aspirated V8 in our Maserati. It might not be hand-built by master craftsmen (that can come later), but it sounds glorious and it is the engine our beautiful design deserves. Will it sell in big numbers? I have no idea. Would I seriously consider buying it? Yes – because let's come full circle. The design of that watch is beautiful. I mean really beautiful.
At that price, the customer is getting VALUE. The watch is the sum of its parts, rather than being ruined by the weakest link. It will be a lower volume. It will be in demand and so will retain its financial value of course, but that isn't what I am talking about. Owners would love the watch. It would feel different and special, not just something they bought because they liked the styling at the price even though it has a low rent movement. It might end up trading for more than the list price on the secondary market if demand outstrips the limited supply…which then creates more demand and allows a price increase. And then more profit to invest in R&D etc. Am I Cynical? Yes. But possible. Again, look at Ming as the example with some of their higher-end pieces.
Now I know that the question here is what is the ceiling for a Miyota or similar movement. I think about the €500 mark as others have mentioned is about right. As a start-up though you MUST consider what you want to be. Your brand image is what matters. Are you Swiss-made or not? That is a brand-defining choice in the watch game. What people think of you out of the starting traps tends to stick for a long time.
There aren't many beautiful Italian sports car brands around with models powered by 1.25 Ford engines.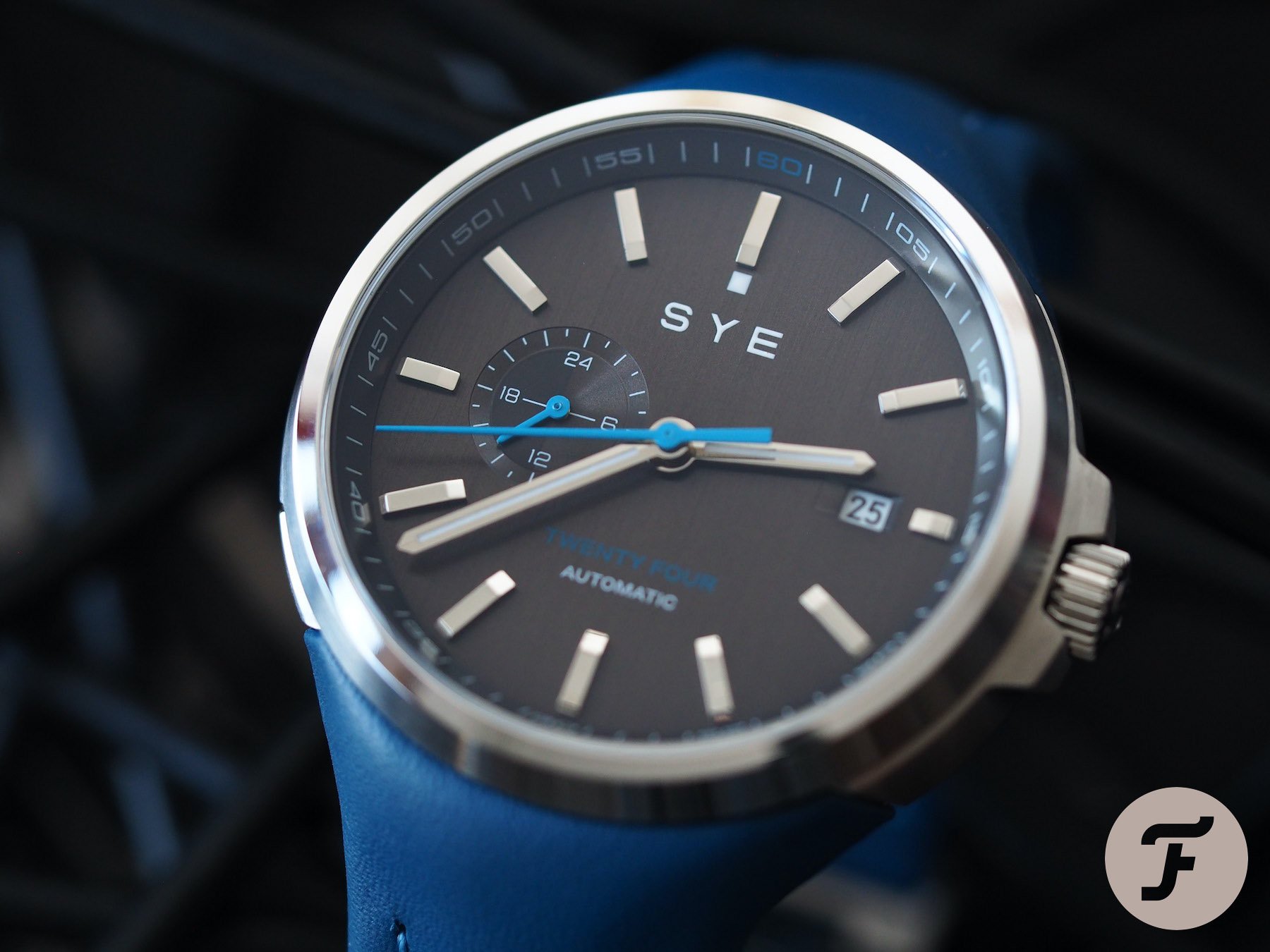 Round-up
Thanks to everyone who took part, and congratulations to Warky, a frequent contributor that earned this win the hard way! He said he'd love it as a freebie and, to be quite frank, it couldn't not have ended up on his wrist with an answer to the question that goes in many directions and provides us all with some food for thought.
This was an incredibly interesting discussion and one we need to keep having, partly for our benefit, but mostly for the new and established brands looking to our community for direction. That actually happens, by the way, so don't feel there's no scope for your voice to be heard in this industry. Speak up on these pages and help us change the industry for the better!
Learn more about the SYE MOT1ON Automatic and the brand concept here.