Watch Giveaway RESULT: The Avi-8 Flyboy Jets Off To Its New Home
It could only be one...
I love being involved in good conversations. The discussion generated by our latest giveaway project was a treat. I really enjoyed the suggestions (some of them really deserve to be made), and am grateful for the engaged and respectful way in which everyone chipped in. It's a shame I don't have ten of the Avi-8 Flyboy Sydney to give away, but there are plenty more watches on the way for those of you that didn't win this week…
I want to draw attention to a few of the entries that didn't end up winning, but were so awesome they need to be highlighted. I know for a fact that brands read our comments section, so who knows? Perhaps some of these stellar suggestions will wind up in AD cabinets one day. Regardless of whether or not a major brand finds itself inspired by your inspiring suggestions, I'm toying with the idea of starting our very own collective to bring some of these masterpieces to life. Let us know in the comments which of these designs you would actually buy…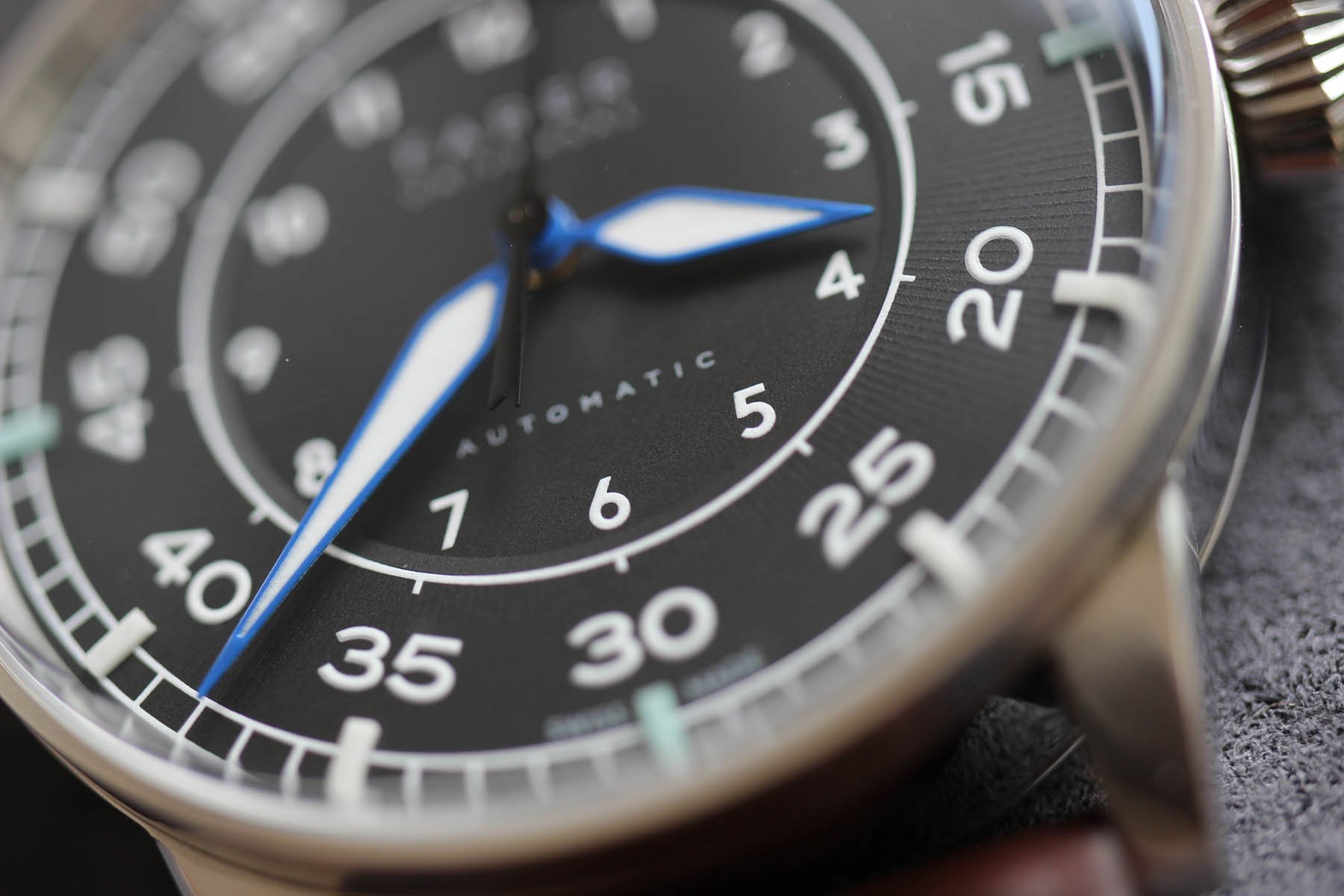 JACK-P, FEB 01, 2021 AT 17:26
The most important quality of this kind of tool watch is legibility. We need large Arabic numerals and thick hands in white which contrast with a deep black dial. Traditionally, pilot's watches are very large for this purpose, as with the famous IWC big pilot, but since my wrist is on the more slender side, 40mm will suffice.
Since this is an ideal world, it would have a GMT complication that can be hidden under the hour hand, like the Aquanaut travel time. This would be useful to keep track of time at home whilst in flight. There would be central seconds and in case of a crash landing in the sea, at least 100m water resistance.
It goes without saying that the case is made from hardy steel, molded in the classic Flieger shape with a supple, brown leather strap. Sapphire Crystal is optional but it should be antimagnetic, have a solid case back for engravings, and be resistant to cockpit decompression as the Sinn 356 is. The movement would be accurate and robust. There would be no text on the dial, not even a brand name or logo. Overall this creates my perfect, no-nonsense pilot's watch.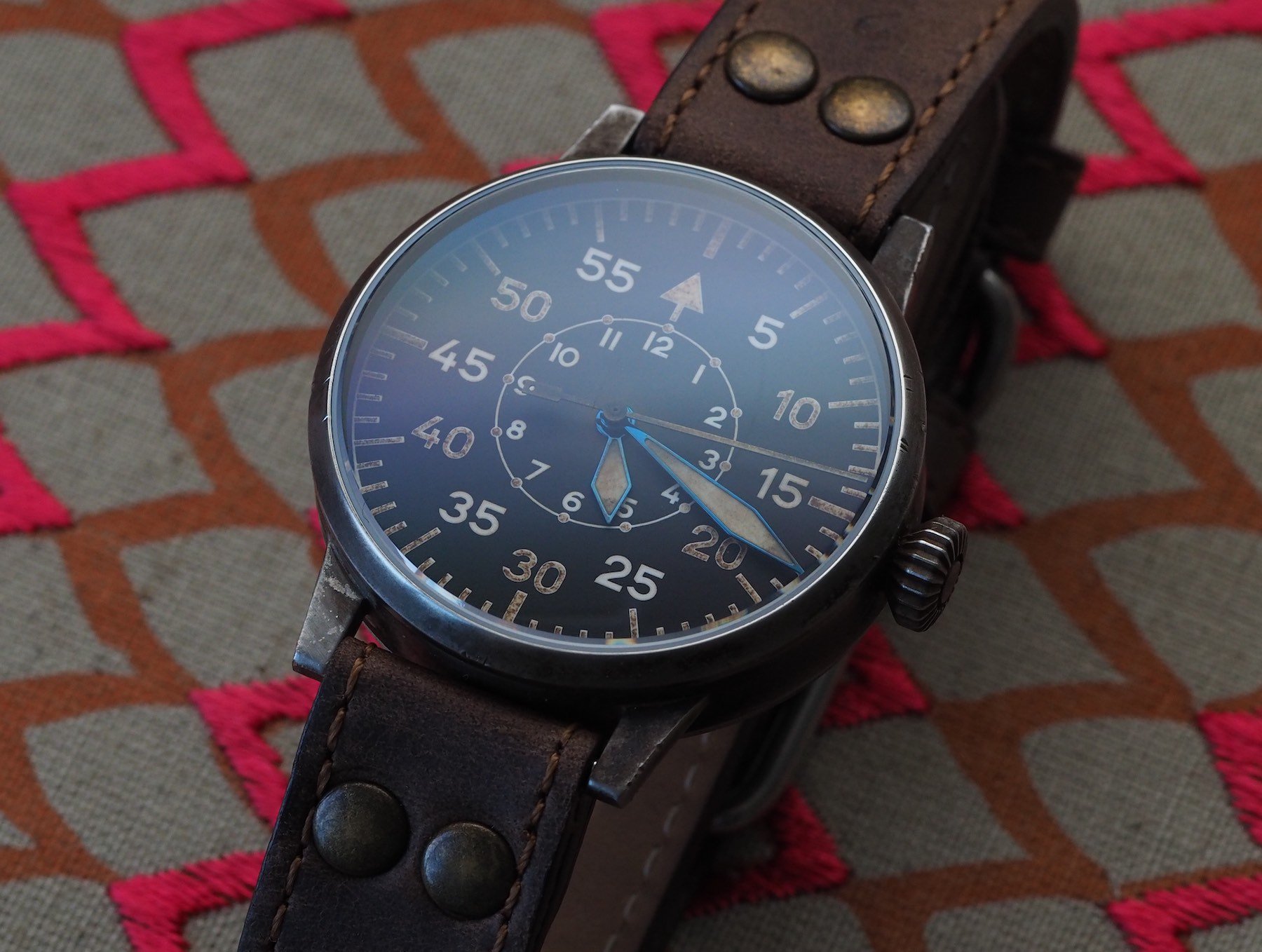 MIKEC, FEB 01, 2021 AT 17:33
For me, a pilot watch is a military tool watch for pilots, so it should be focused on function.
Perfect Pilot Watch Case: stainless steel case, stainless steel screw down case back, screw-down crown but no crown guards, brushed finish, 39–40mm diameter, fixed bars for NATO straps. I'm generally not a huge fan for them, but it is safer and easier to strap over a jacket sleeve.
The watch should be 100m WR or better. The case back should have engravings with the model number, serial number, build year, and branch of the military (eg CWC G10 watches). Inside the case should be a reliable, yet accurate, workhorse movement with hacking seconds and a quick-set date.
Perfect Pilot Watch Dial:
Background dark brown, almost black, matte with a slightly grainy texture
Minimum text: brand logo, luminous material logo (L/T), (red) symbol/logo of the pilot's branch (eg COMEX)
Minute track: a wide minute track with bright off-white Super-LumiNova markers
Hour markers within the minute track: tritium GTLS tube bar markers
Hour numbers: raised Arabic numbers filled with off-white luminous material
12 o clock marker: double tritium GTLS tube bar markers (to distinguish from others)
Hour/minute hands with short/long tritium GTLS tubes, second hand filled with Super-LumiNova
Special: I think an AM/PM marker inside the dial would be cool. For example, a small dot that turns from white to red to show AM or PM. Are there any common complications that allow this?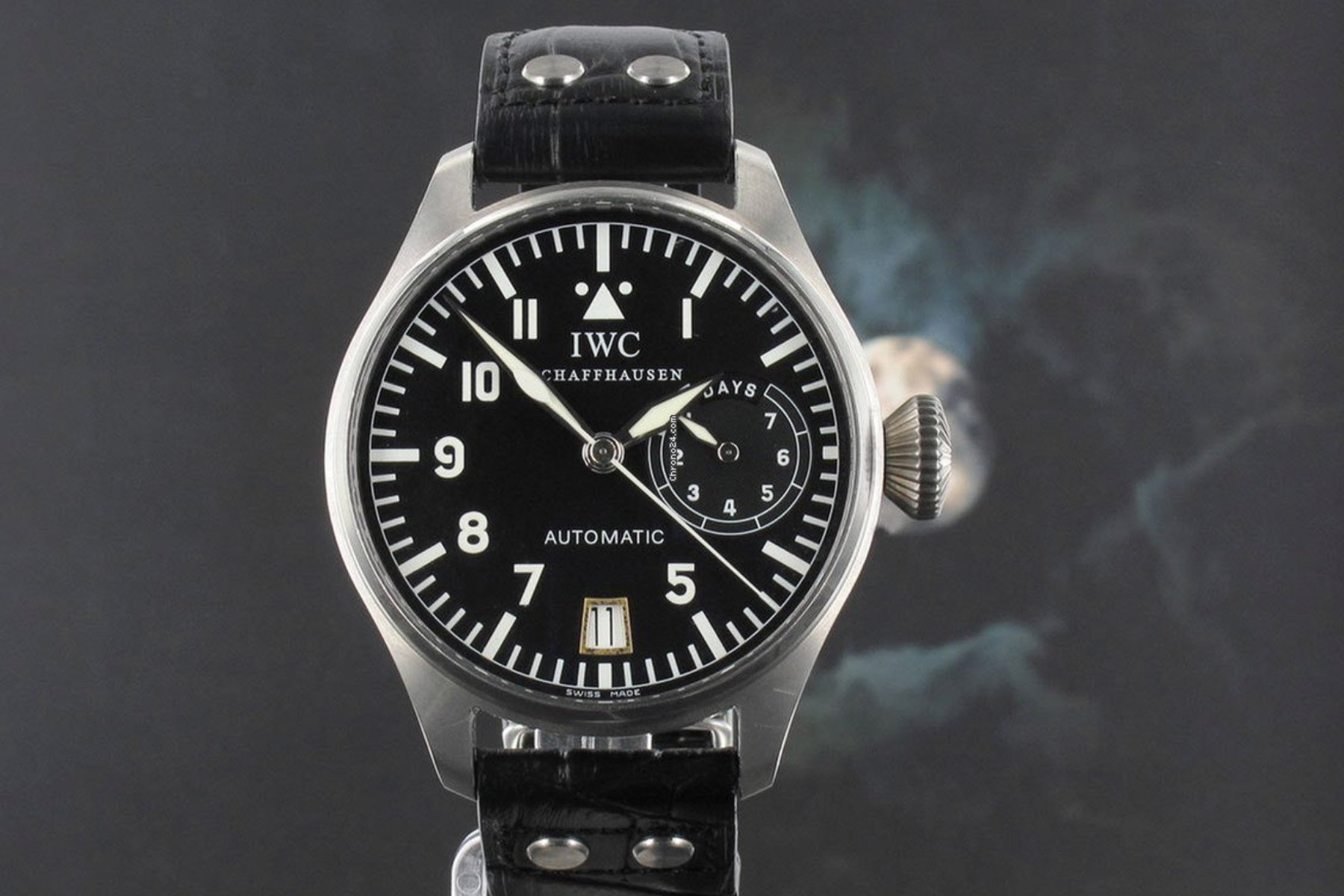 PHOBIAOFWOLVES, FEB 01, 2021 AT 18:11 EDIT
Perfect watch following formula for mid-twentieth century pilots:
45mm steel case
At least 50m WR
Onion crown
Black dial
An inverted luminous triangle at 12:00
Bright white lume on broad alpha hands and dagger indices
Small numerals in 5-minute increments around the dial
Fixed lugs
Manual-wound with center seconds; 70hr reserve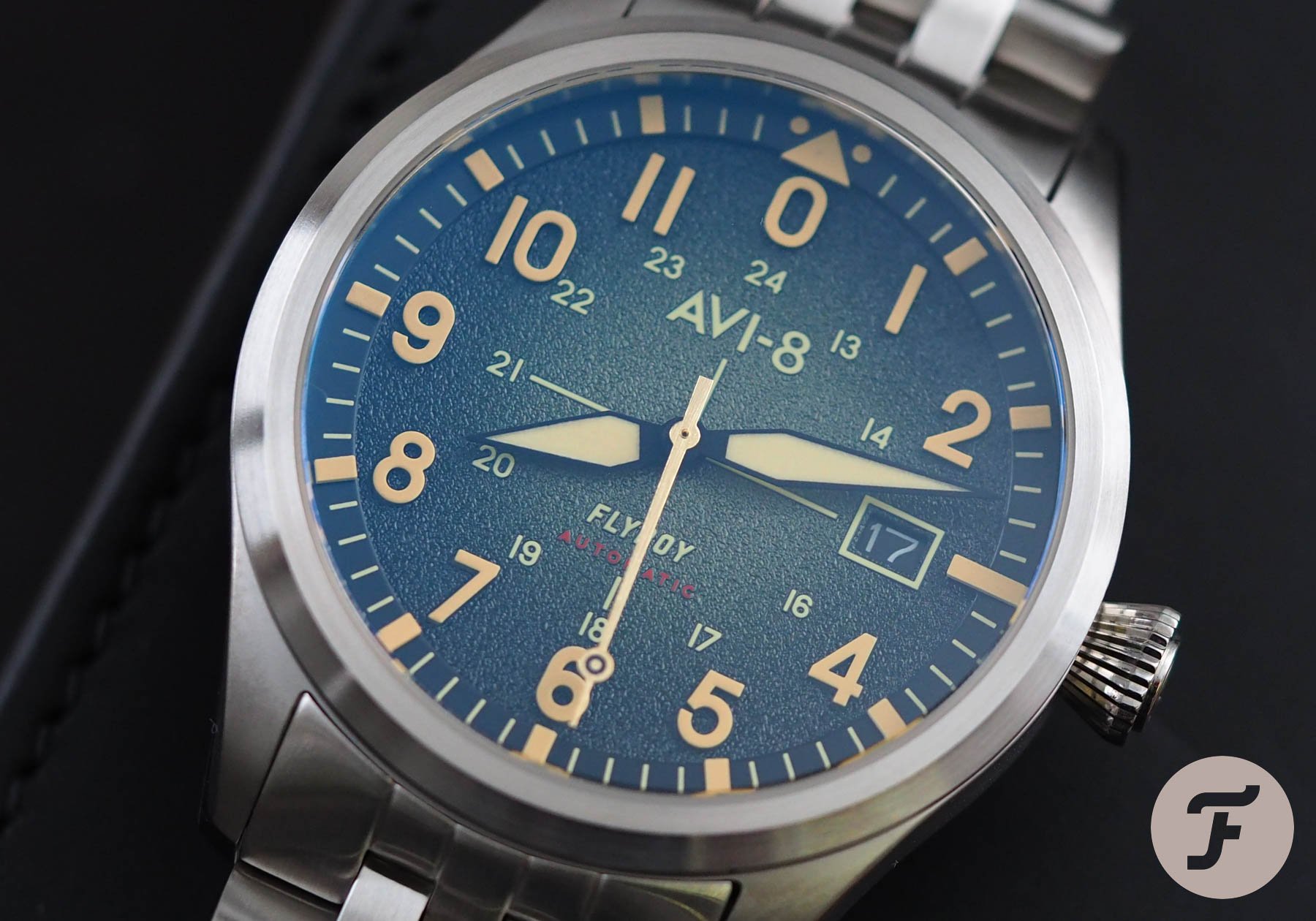 The winner
Our winner this time around for his truly awful sense of humor but undeniable vision/exemplary enthusiasm is DaDutchCollection. "Dutch" has been one of our most active users since the turn of the year. His contributions are always appreciated, delivered with insight, and exactly the right tone. His comments always propel and add to the conversation. It's a pleasure to read them, to interact with well-thought-out points, and see the community grow because of its users' respectful treatment of one another.
Cheers, Dutch. The watch is jetting its way to you as we speak.
Tune in on Tuesday for the next giveaway. It'll be a bit more complicated than usual, but far more interactive than we'd imagined possible just a few short weeks ago…