Watch Strap Review 68 — Veblenist
Straps galore from the Windy City
It's almost the end of the month, but I could not leave you without another Watch Strap Review. We might take a few weeks off in June, but rest assured, we will return with some more ateliers soon. Until then, however, I have an exciting brand for you all the way from the Windy City, Chicago. Veblenist offers many straps, some of which come in styles that I've never seen before. Howard, the name behind the brand, put together an eclectic collection for me. Let's see what he sent me.
I received several straps from Veblenist, so prepare for a long article. As always, I tried to match these straps with watches that fit their style best. However, if you do not like my pairings, I suggest you check out Veblenist's Instagram profile. It's filled with beautiful images of the straps on some fantastic vintage watches.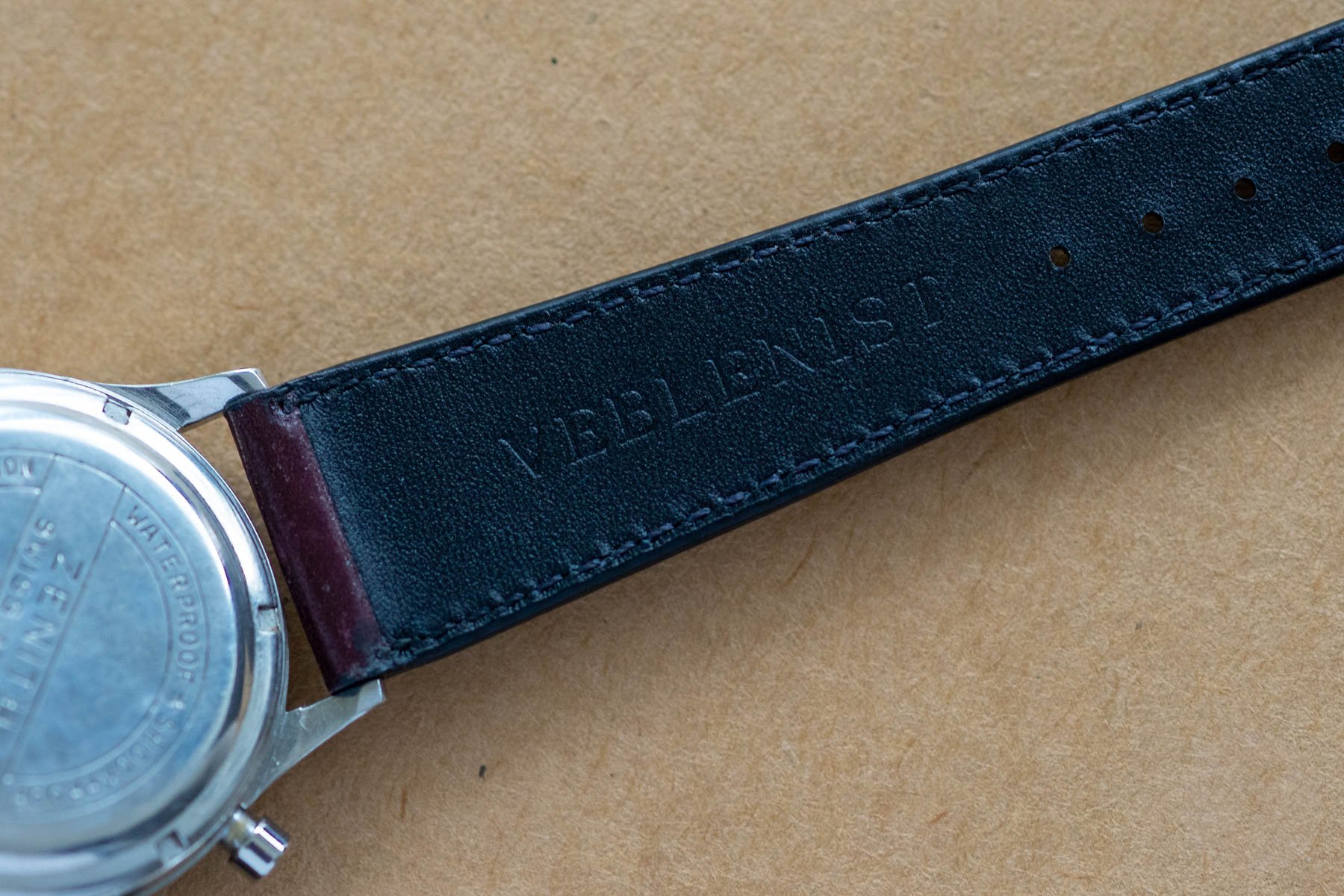 Veblenist
I've only briefly visited Chicago once before, but it's a city that I need to return to. Aside from the obvious basketball connection (and those who read my articles know I love the game), it is home to many watch-related companies. Our friend Chase and his company Oak & Oscar hail from Chicago, just like the legendary Horween Leather Co., whose Shell Cordovan leather is used by hundreds (if not thousands) of strap makers around the world. Since 2017, the city's Watch Hall of Fame has had a new name on its imaginary wall —Veblenist.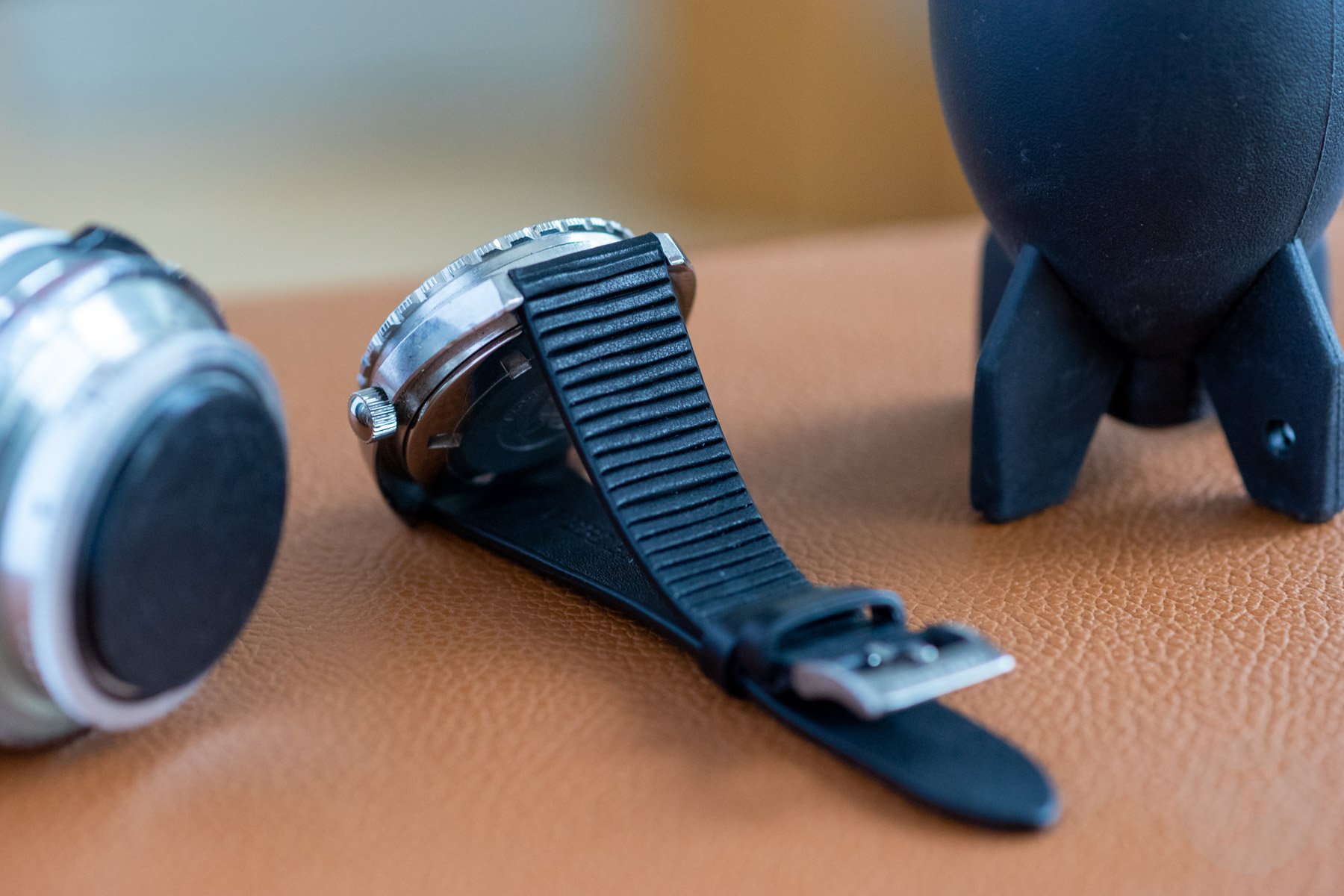 The company does everything from design to production and sale. You can find all about its history on the official website. What I'd draw your attention to, however, are the Lookbook and Strap Ideas sections. You see the same beautifully photographed images on IG with some suggestions based on watch brands. If you have the watch but no clue what to look for, these pages will surely help you. Now, without further ado, let's see the goodies.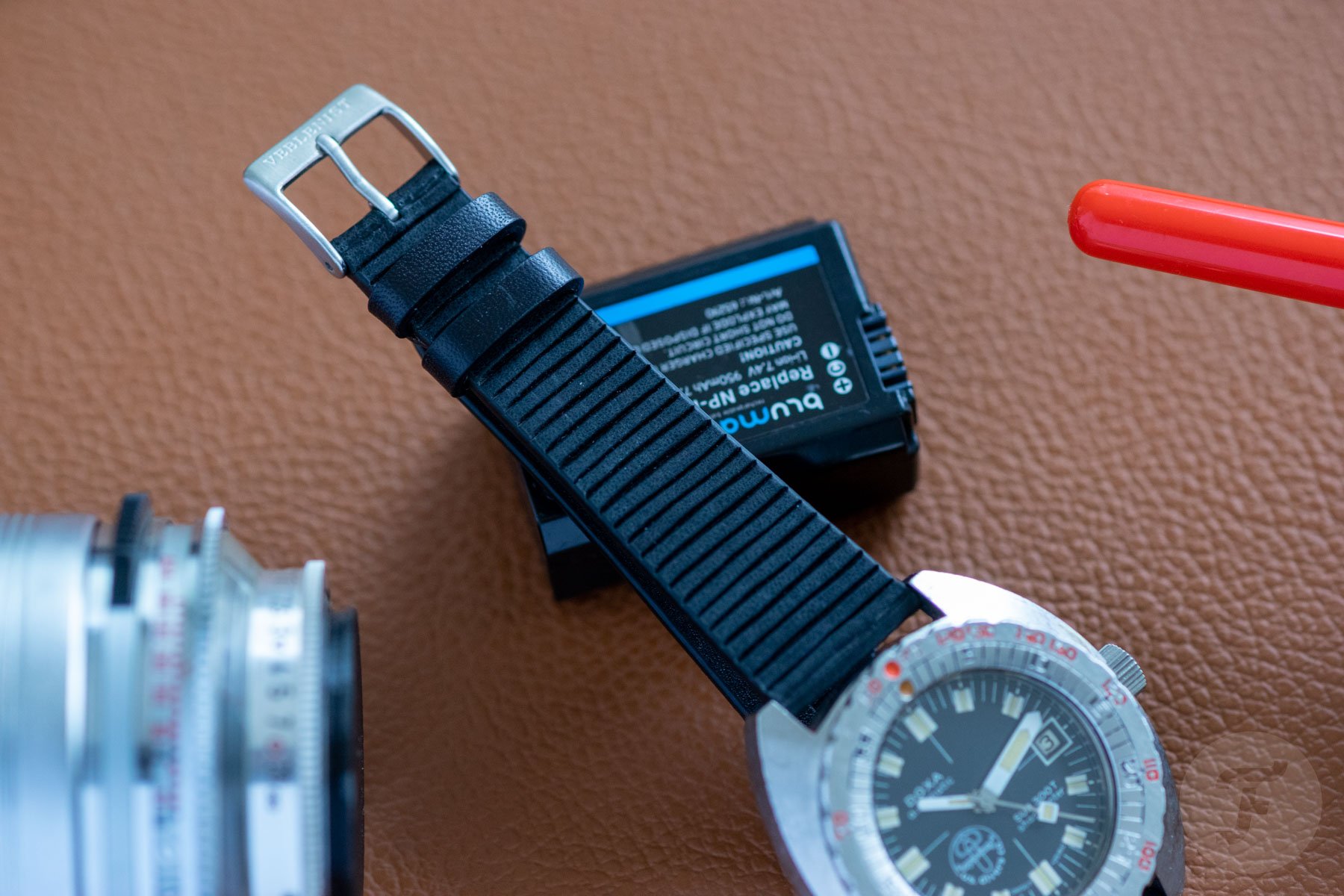 Carbon Black Ridged
Out of all the straps I got from Veblenist, this was the most exciting one for me. The Carbon Black Ridged strap reminded me of the ribbed rubber straps you sometimes see on divers. I've seen many straps over the years, but I can't recall anything quite like this. We have a black cowhide upper with hypoallergenic and sweat-resistant French calf lining. The embossed texture makes the strap soft and easy to wear. You don't need a break-in period with it. While the design is different and cool, it does not take the attention away from the watch itself. As it reminded me of diver straps, I put it on my vintage Doxa SUB 300T Sharkhunter. It works well on chronographs as well, modern and vintage alike.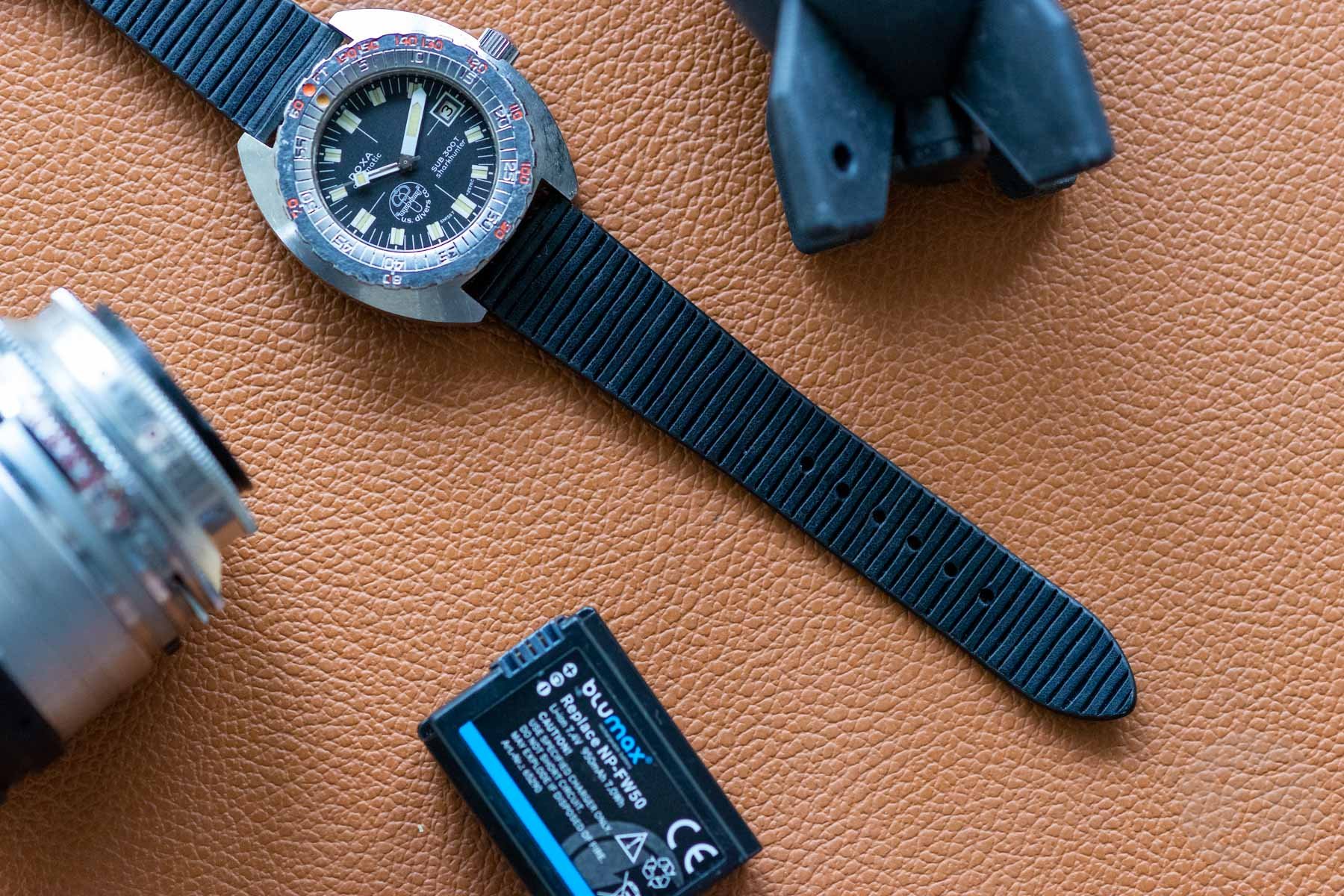 Sizing is critical with straps. Veblenist offers a large variety of ready-made sizes and custom orders. Mine is a simple 20/16mm version with a regular 115/75mm length. It is around 2.4mm thick. Most of you can find a fitting strap in ready-made sizes, spanning from 18mm to 22mm. However, if you need a custom strap, Veblenist has many options. Not only can you request special sizes but also quick-release spring bars, custom stitching, buckles, padding, and even curved ends. The price of the Carbon Black Rigged strap is $75 (around €70), which I find more than fair.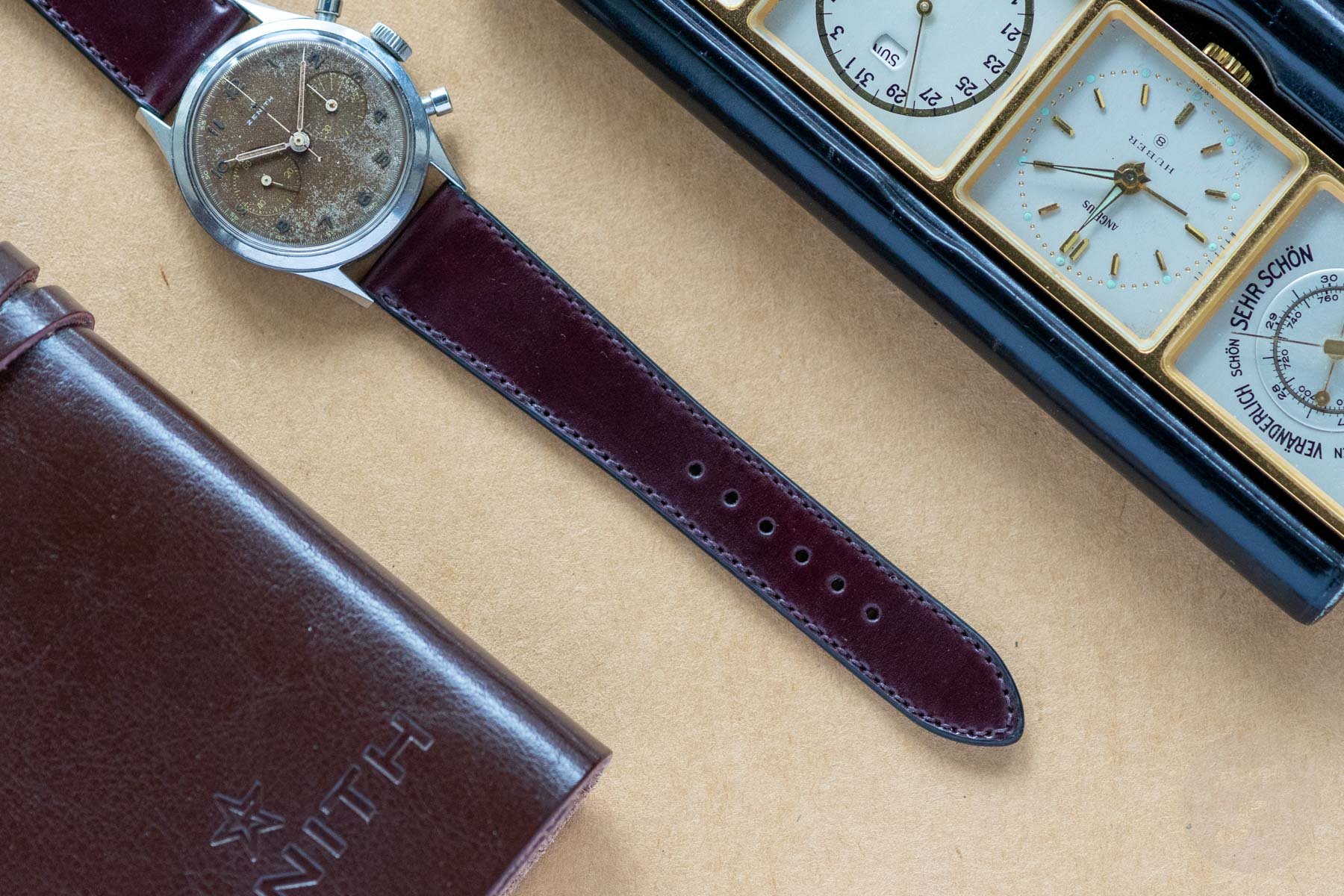 Color No. 8 Shell Cordovan
A strap company from Chicago must have something from Horween in its collection, preferably a Shell Cordovan product. And Veblenist indeed offers quite a few of these in different colors. The one I received is Color No. 8 Shell Cordovan, which is a deep brown/burgundy strap. When it comes to measurements, you have the same options as above. Again, my strap is 20/16mm and 2.4mm thick with beautifully painted edges, on-tone stitching, and calfskin lining. Shell Cordovan is a unique, soft, shiny material with a smooth finish. Over time, the leather develops an inimitable patina, making these straps stand out. For some reason, Shell Cordovan looks best on vintage watches and modern time-only pieces. Please don't ask me why; this is my preference. Veblenist charges you $100 (around €92) for a Color No. 8 Shell Cordovan strap.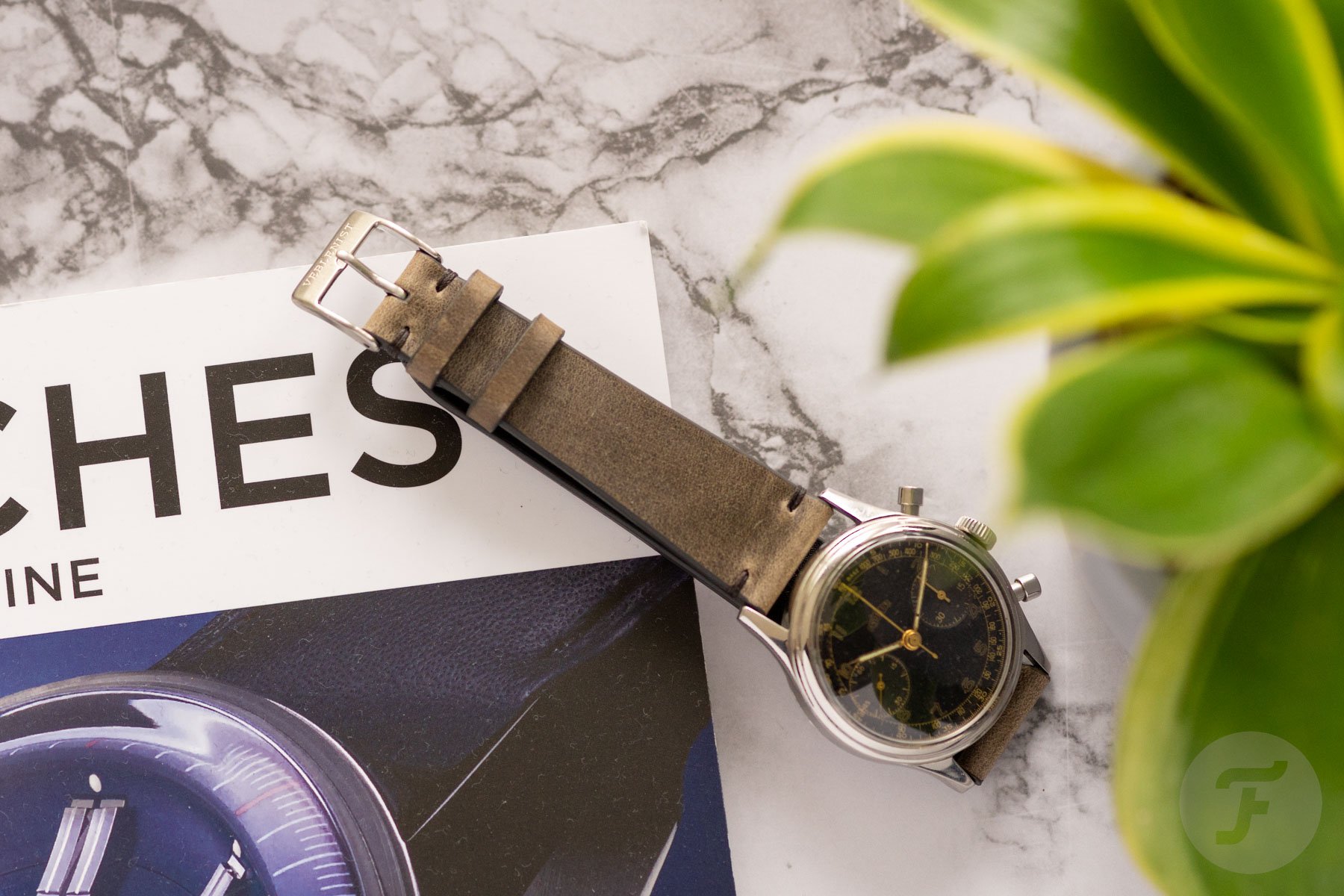 Smoke
Now let's look at something more "average" but with heavy vintage vibes. Veblenist's Smoke strap is a cowhide number with the usual lining and sizing. Maybe a tad thicker than the previous ones at 2.6mm, it is still soft and easily wearable. Due to the leather that eventually breaks in as the strap gets worn, the smoky, grayish color ultimately lightens a bit. Keep this in mind when ordering the Smoke from Veblenist. Please note that this is the characteristic of these leathers, not a fault. Design-wise, it looks like something we have seen many times before, featuring painted edges, side stitching, and a pointy end. For me, this was the perfect option for my vintage Angelus, but I'm sure you could pair it with a modern watch as well. Its simple design allows you to be creative with it. The Veblenist Smoke has a price of $85 (around €79).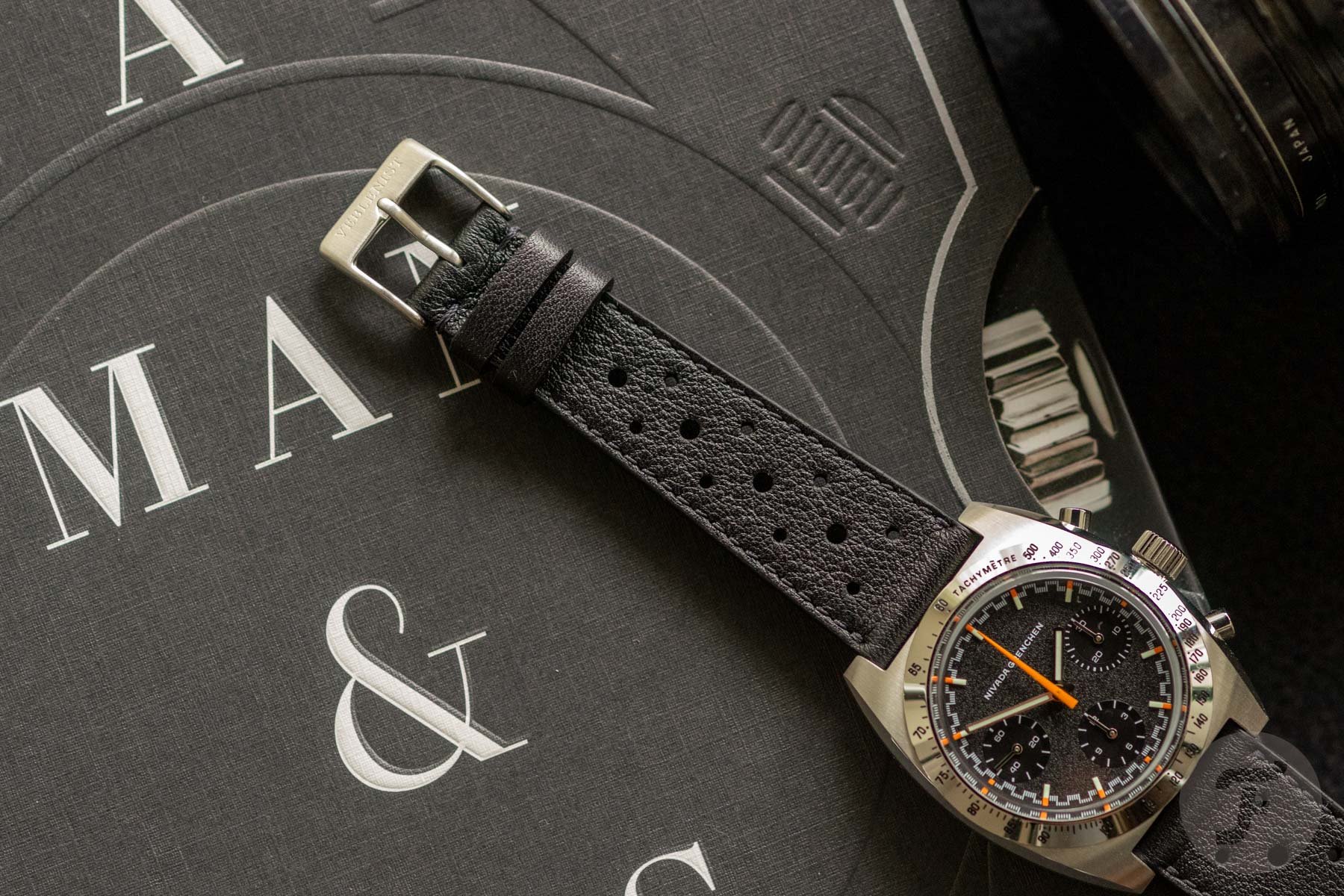 Black Racing
I'm seeing more and more racing straps on the market these days. Not that they ever left, but for some reason, strap ateliers are focusing more on them again. We love sports watches, so for us, this is good news. The Black Racing strap from Veblenist is a superb choice to spice up your watch. It's a calfskin strap with the same (sweat-resistant) lining, and it is thin but durable. Like before, the strap is easy to wear and, thanks to the perforations, works well in the summer. Often, racing straps are too stiff or thick, making them hard to wear even after a break-in period. The Veblenist Black Racing strap, however, feels great on the wrist. And what else could I put it on than our Fratello × Nivada Grenchen Racing Chronograph? The Black Racing strap costs $95 (around €88).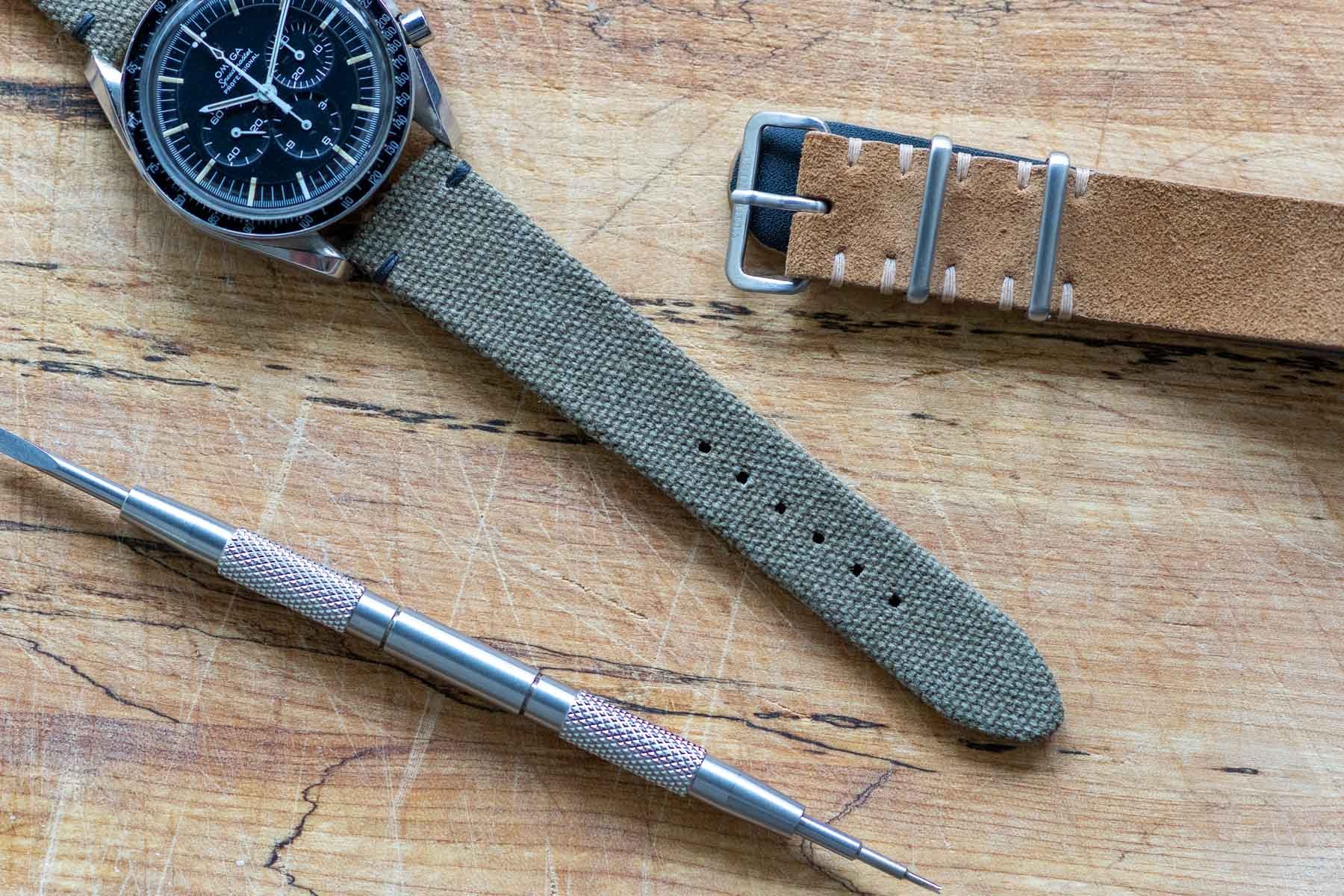 Panzer Green Canvas
Did I save the best for last? I don't think so; I loved every Veblenist strap for different reasons. That said, one thing is for sure: this Panzer Green Canvas is something to behold. In my opinion, canvas straps are underrated. Watch lovers often associate them with cheaper watches. While I see the logic (many budget watches come on such a strap), I think that canvas is a fantastic and different material. It is sturdy, and you don't see canvas straps every day.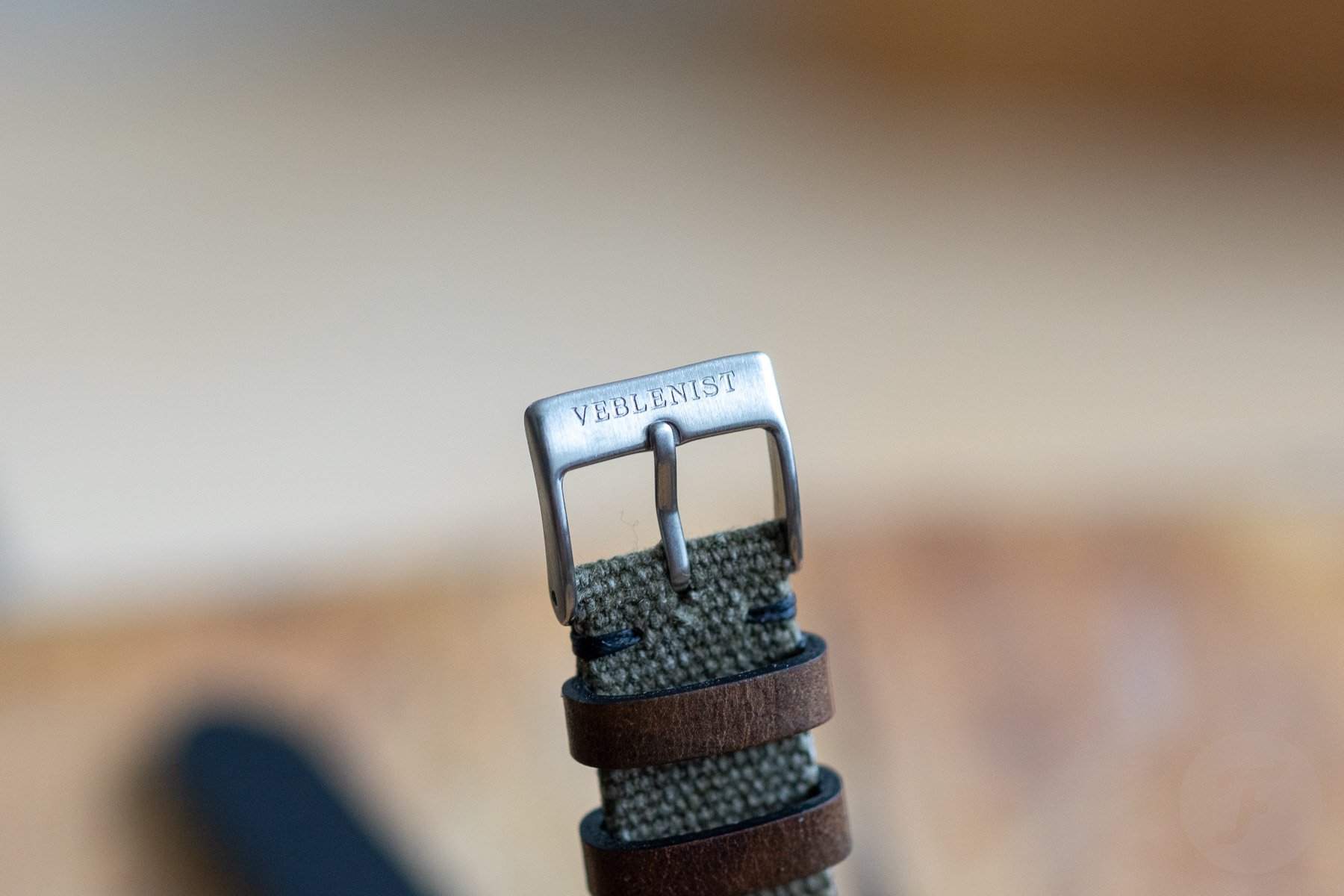 The Panzer Green Canvas is probably the thickest of them all at 3.3mm, making it more challenging to wear. It is not stiff, but you do need time to break it in. It is designed as a vintage-style strap with side stitching, a calfskin lining, and brown leather keepers. The Speedmaster was the perfect fit, and the strap adds a bit of a military vibe to the watch. This beauty will cost you $75 (around €70).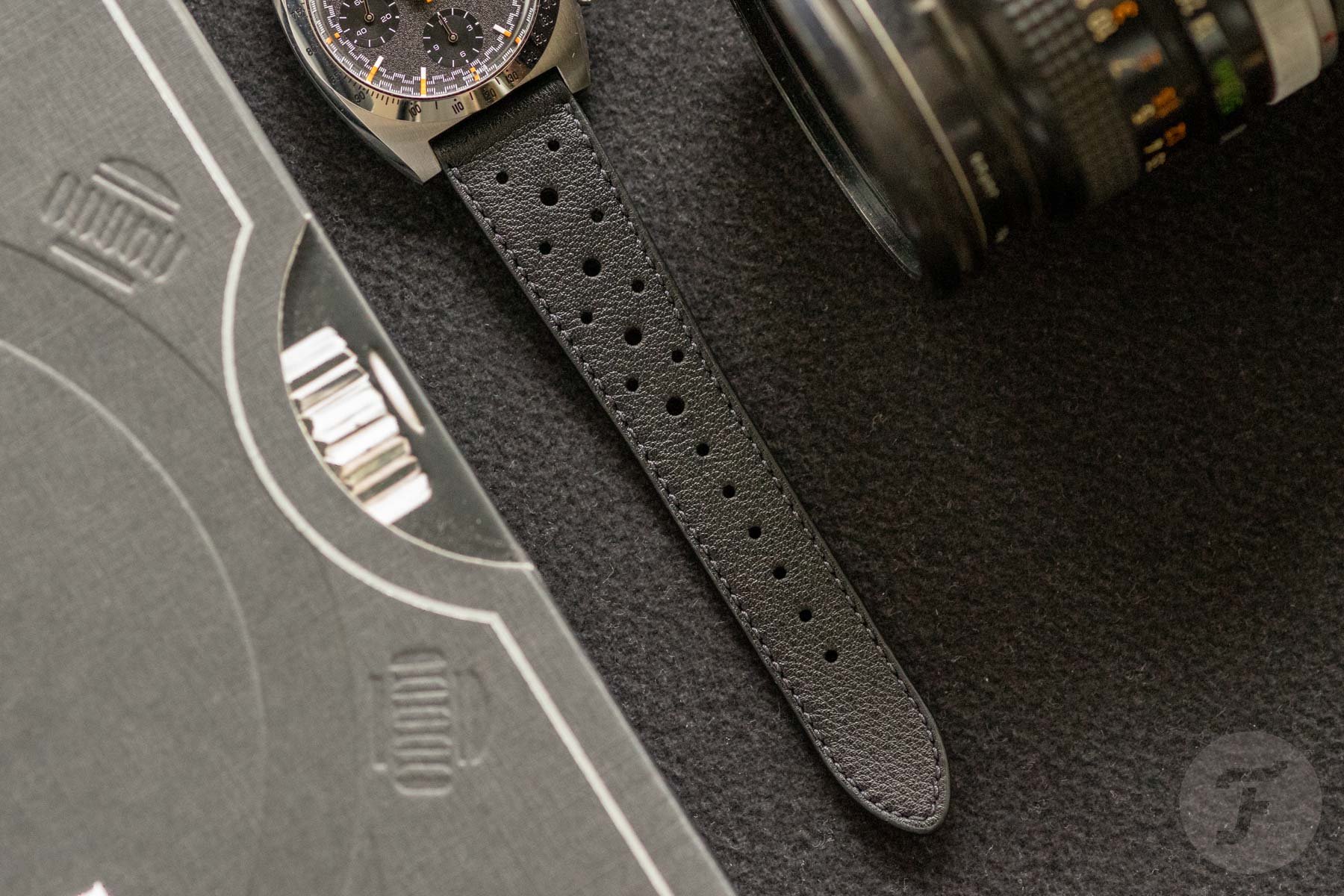 Closing words
My selection is only a tiny part of Veblenist's collection, which includes suede, alligator, and nearly everything in between. There's plenty to choose from. Veblenist also offers vintage watches, buckles, spring bars, and travel cases. Shipping is free within the US and internationally if you order over $350 (approximately €323). As far as pricing goes, I'd say Veblenist is in the mid-range. The prices are not high but also not the cheapest on the market. However, you get an excellent-quality product for your money, which is more important than saving a few bucks. I'm satisfied with the straps that I've worn and can only recommend them.