Watch Strap Review Part 2. – Introducing: Detroit Strap Co.
We love our watches, there's no doubt about that. That's why you're here, right? There are all those other things surrounding them though; watch winders, watch rolls, tools perhaps but most importantly straps. No decent watch site can function without a strap review. That was in my head when I came up with this idea and presented it to the team.
Nevertheless we gave it a twist. We would like to introduce some of the lesser known craftsmen to the wider audience. People whose work we find interesting or out of the ordinary. Who – most of the time – hand make their products at home, educate themselves and improve their technique so when their product reaches you and you put it on your timepiece you feel what they do right after they finish your strap: satisfaction and pride.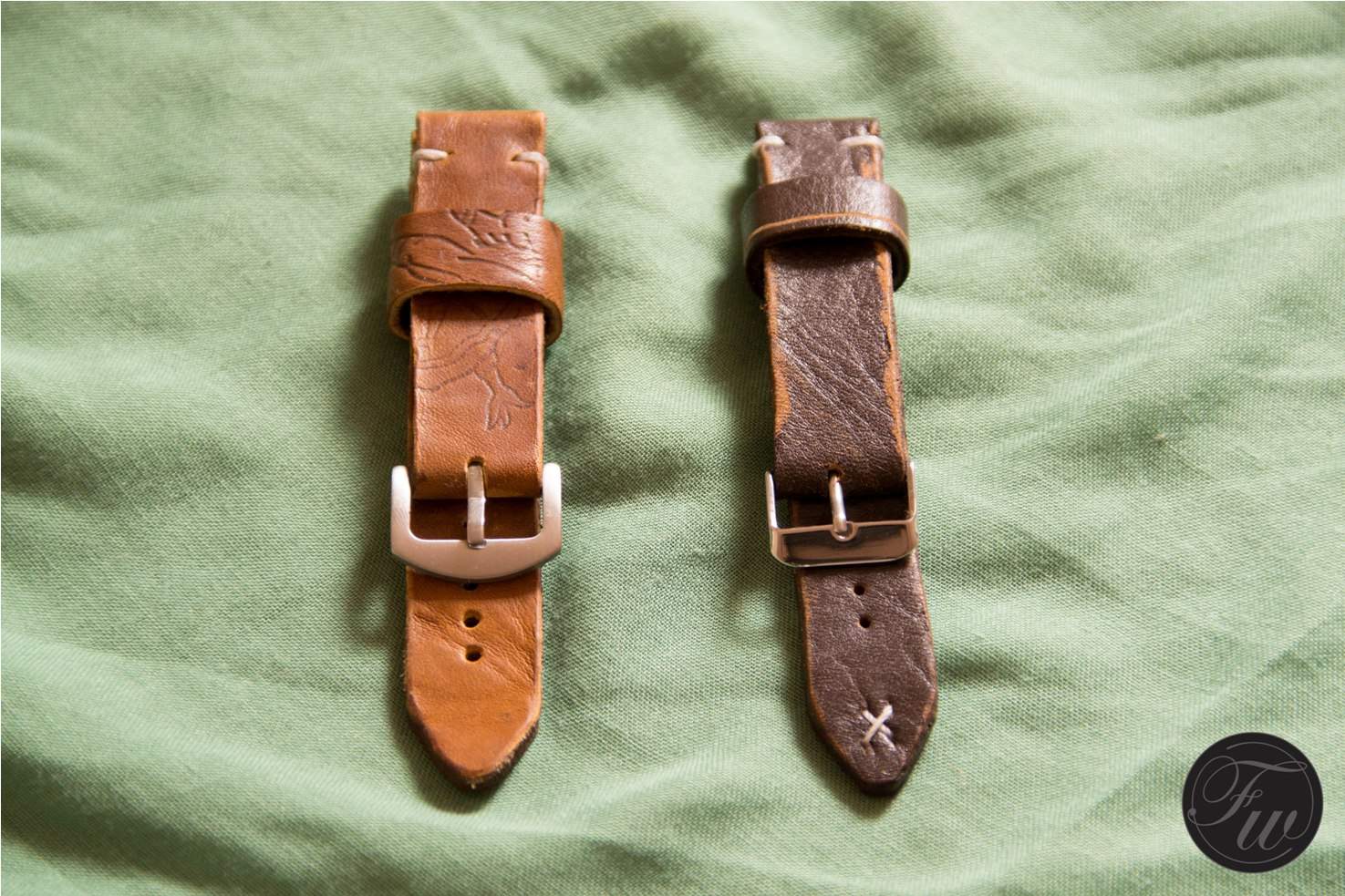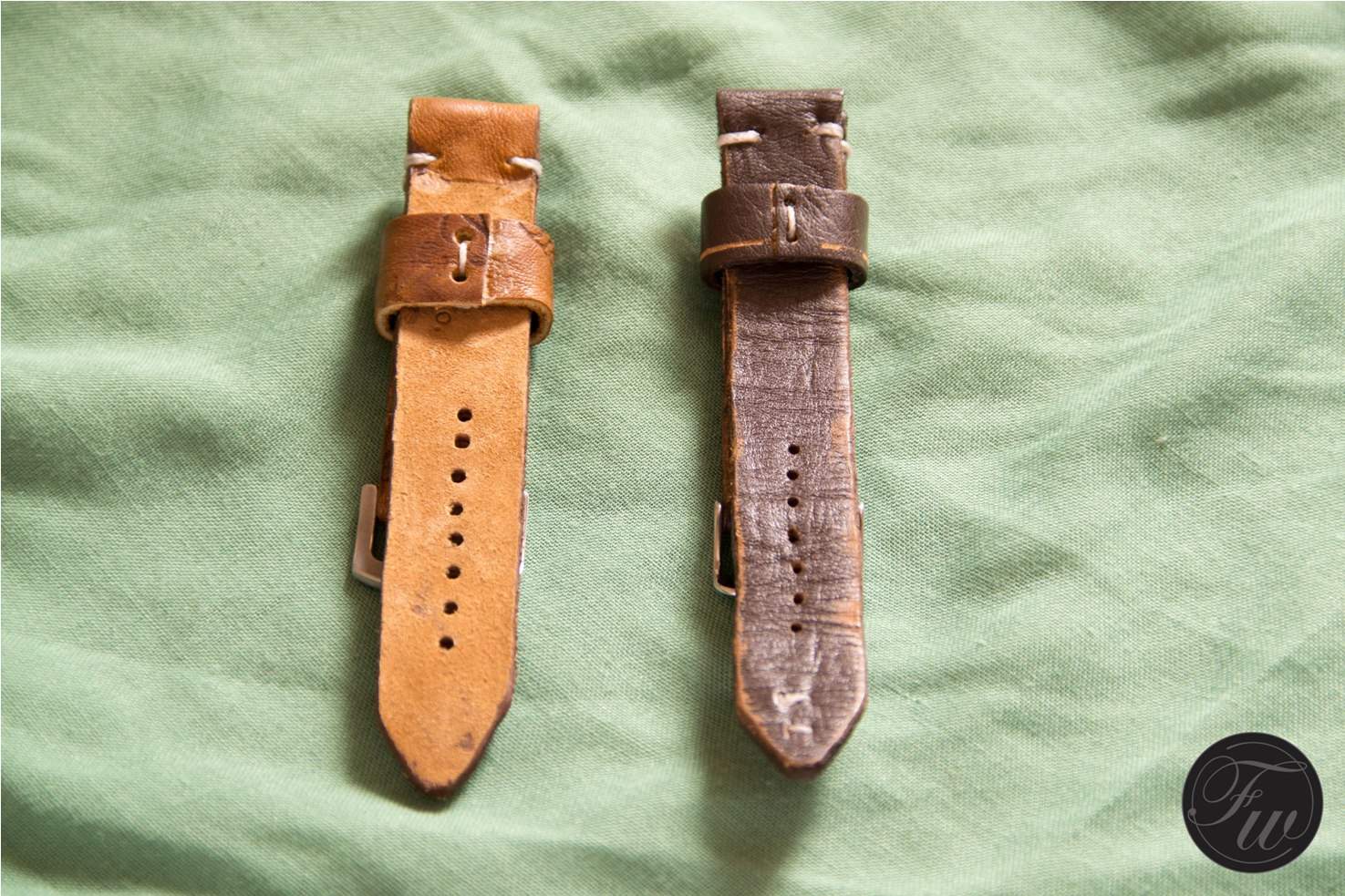 This month we review another brand of fine leather straps, namely Detroit Strap Co. I am sure you can all guess that Jim (Mr. Detroit Strap Co.) resides in Motor City and supplies his customers with his signature baseball glove straps. He is not the only one to craft such straps of course but he has a quite versatile collection.
Detroit Strap Co. not only deals with baseball glove straps they have straps made of (Spalding) basketballs as well as footballs (American, not soccer). Other than sport-themed straps you can find stuff made of vintage motorcycle jackets and even cork!
I was supplied with 2 straps from Detroit Strap Co. a light tan baseball strap and a deep brown motorcycle strap. Both of them are 20mms but due to the leather being pretty soft you can easily apply it to a 19mm watch. The straps came in a jiffy bag without any special wrapping but to be fair it did not bother me at all.
I instantly picked up the brown one and it struck with surprise how soft the leather is on that one. The baseball strap is also great not my cup of tea but still pretty fun to try it out on a watch.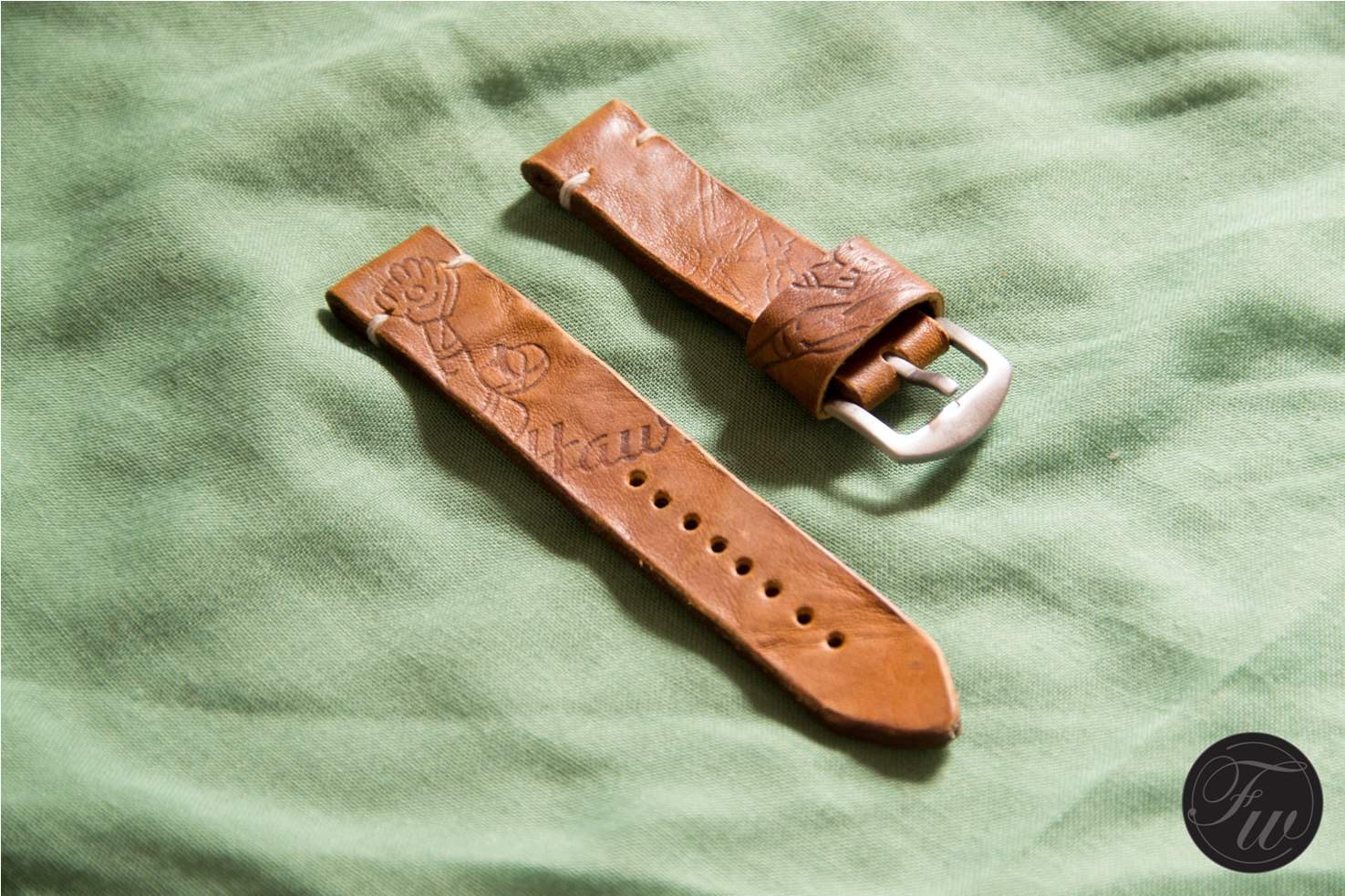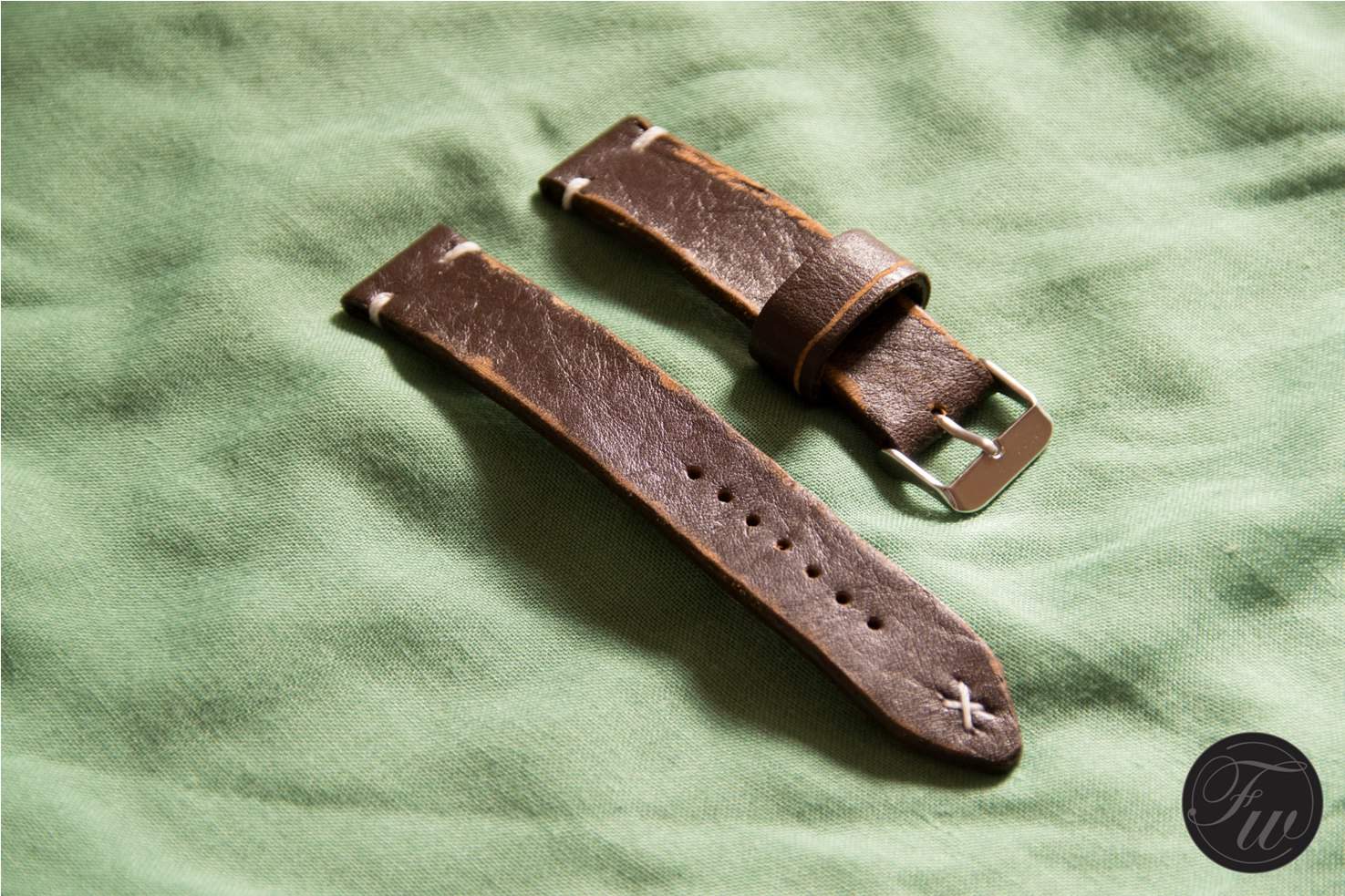 Both straps are 13 cm long, the baseball one is actually a few millimeter shorter. They are as in most cases when dealing with homemade straps 20mm on both ends so, just like the straps from our last strap review, it is pretty difficult to put a deployant buckle on them.
They are quite thick too; 4mm on the baseball glove strap and 3.5mm on the motorcycle jacket one.  As said before the dark brown feels very soft you can bend it easily and it's so light you don't even feel it on the watch. The baseball strap is a rougher but of course that is made of a glove that is designed to catch baseball travelling at you at 130-150 Km/h.
Both straps came with a buckle and the baseball strap even has the Detroit Strap Co. logo pressed into the inside. Nice detail. The stitching at the ends of the straps are a bit uneven but as far as I'm concerned it gives characteristic to the thing. It does look like it has been done by hand properly.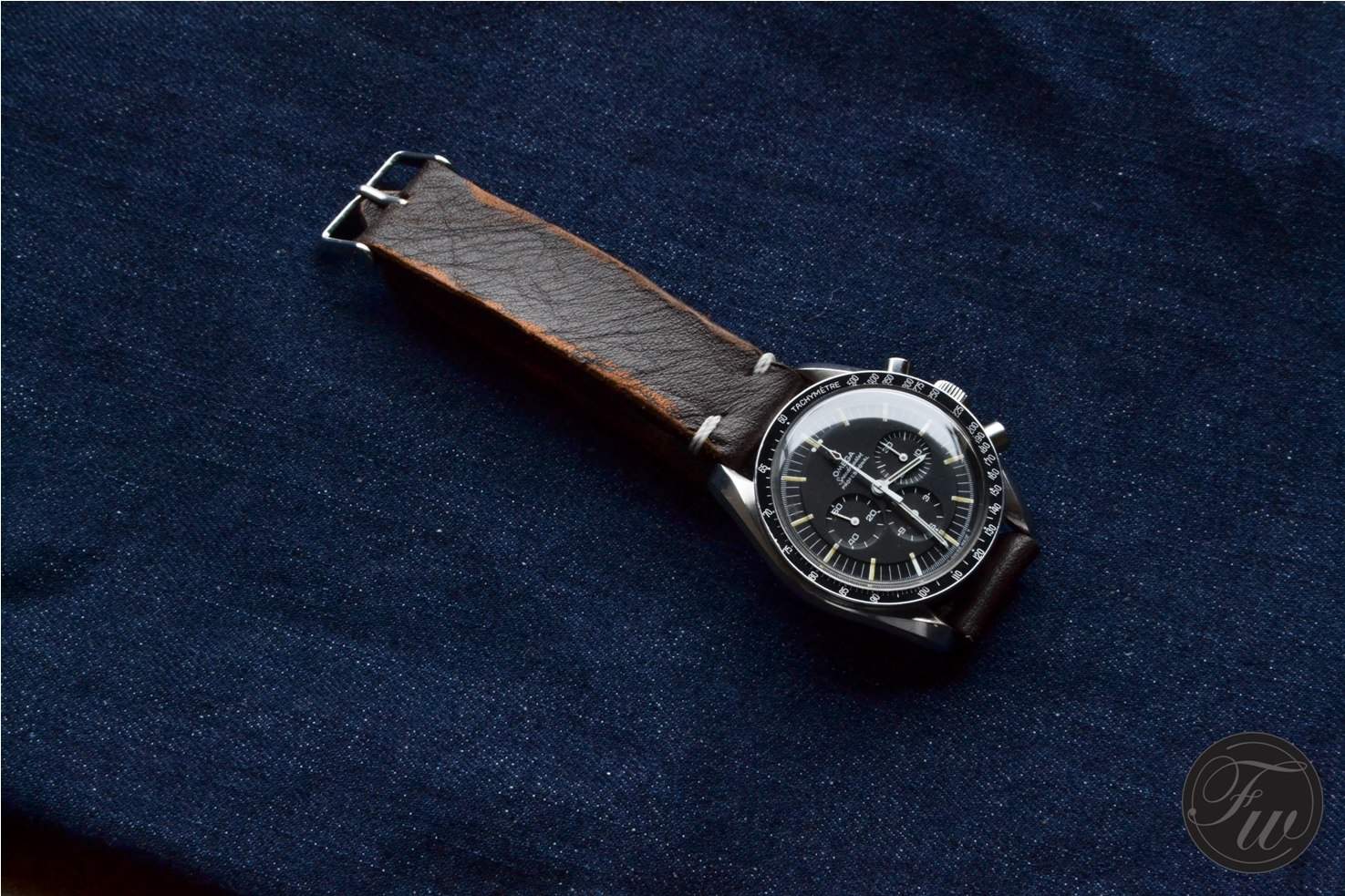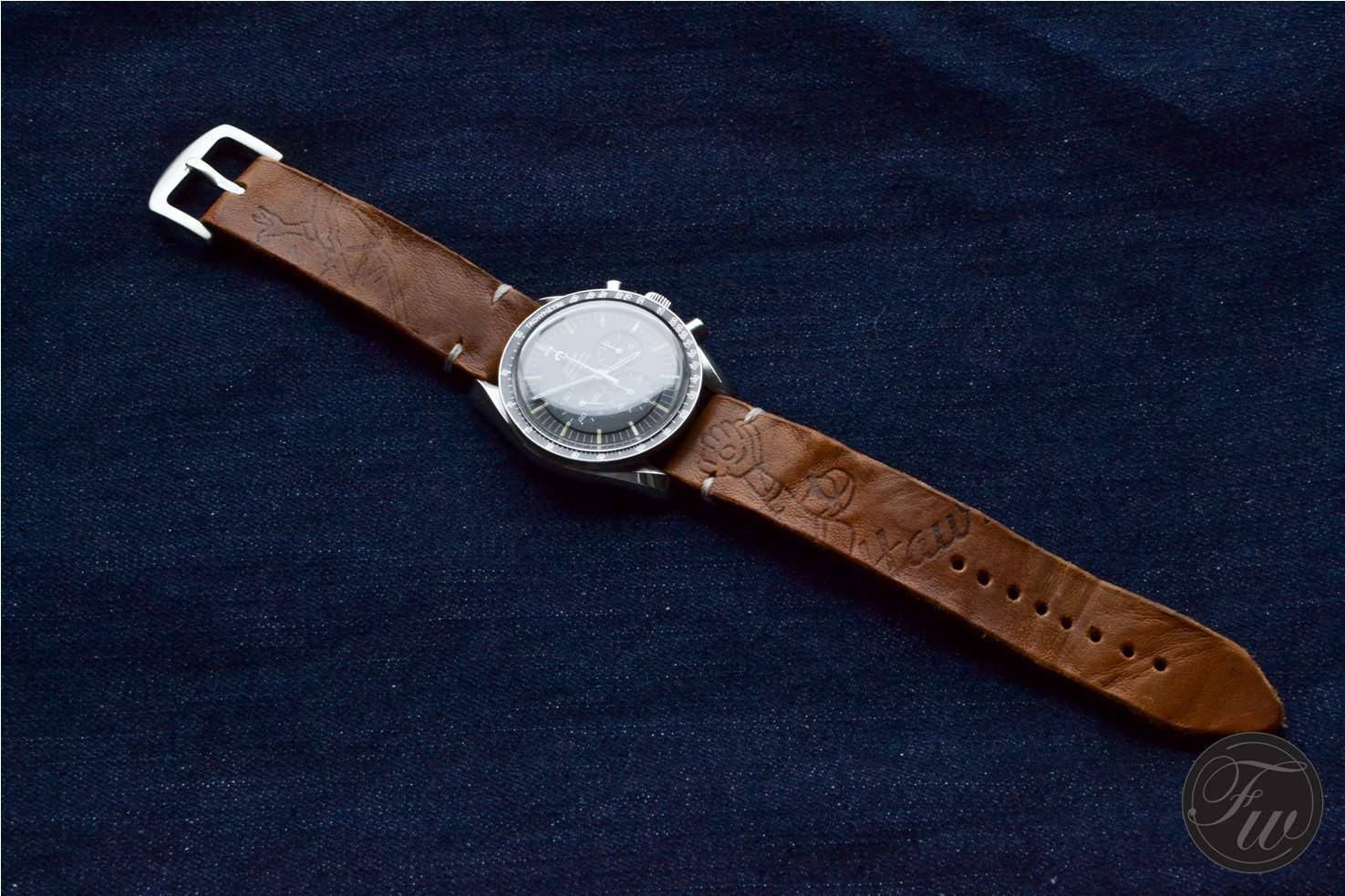 I used the straps again on my Speedy Transitional for a few days even took the motorcycle strap on a little trip to the Isle of Skye in Scotland and it proved to be a very comfortable light strap. I think it complements the Speedmaster quite well but then again it is very hard to find a strap that does not. Ok, maybe I'm biased but the point is this: Detroit Strap Co. is a very good alternative when you are in the market for a nice out of the ordinary handmade strap that has character. Besides $65 for the motorcycle jacket strap and around $120 (prices for these strap vary between $95-135) for the baseball glove strap are not too bad prices when you consider the material, the time and labor Jim spends with each and every strap. Of course these straps are all one of a kind and if you are a watch nut, a biker or even a sports fan let that be baseball, football or basketball you should have these in your rotation. I' looking forward to the hockey puck strap Jim! 🙂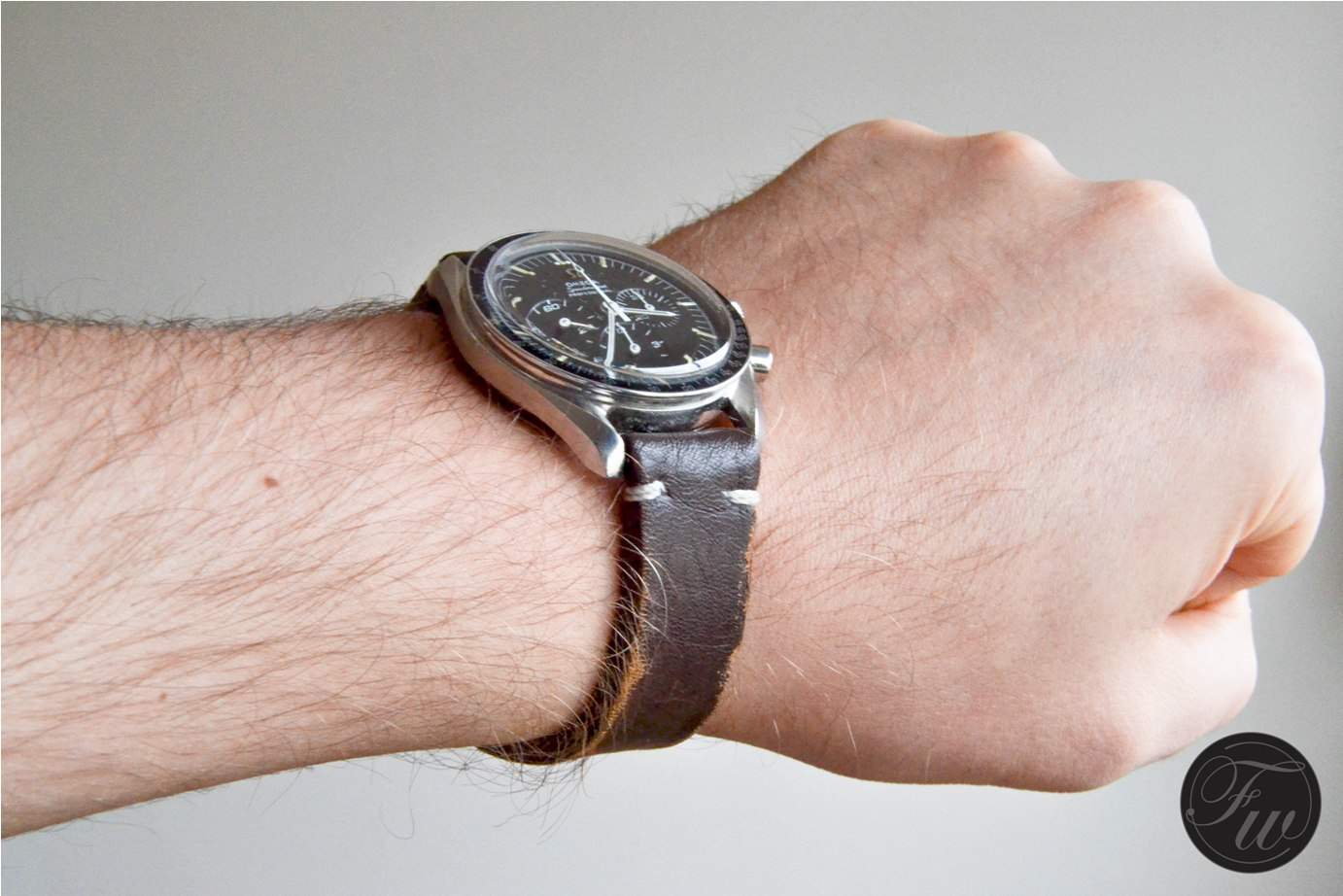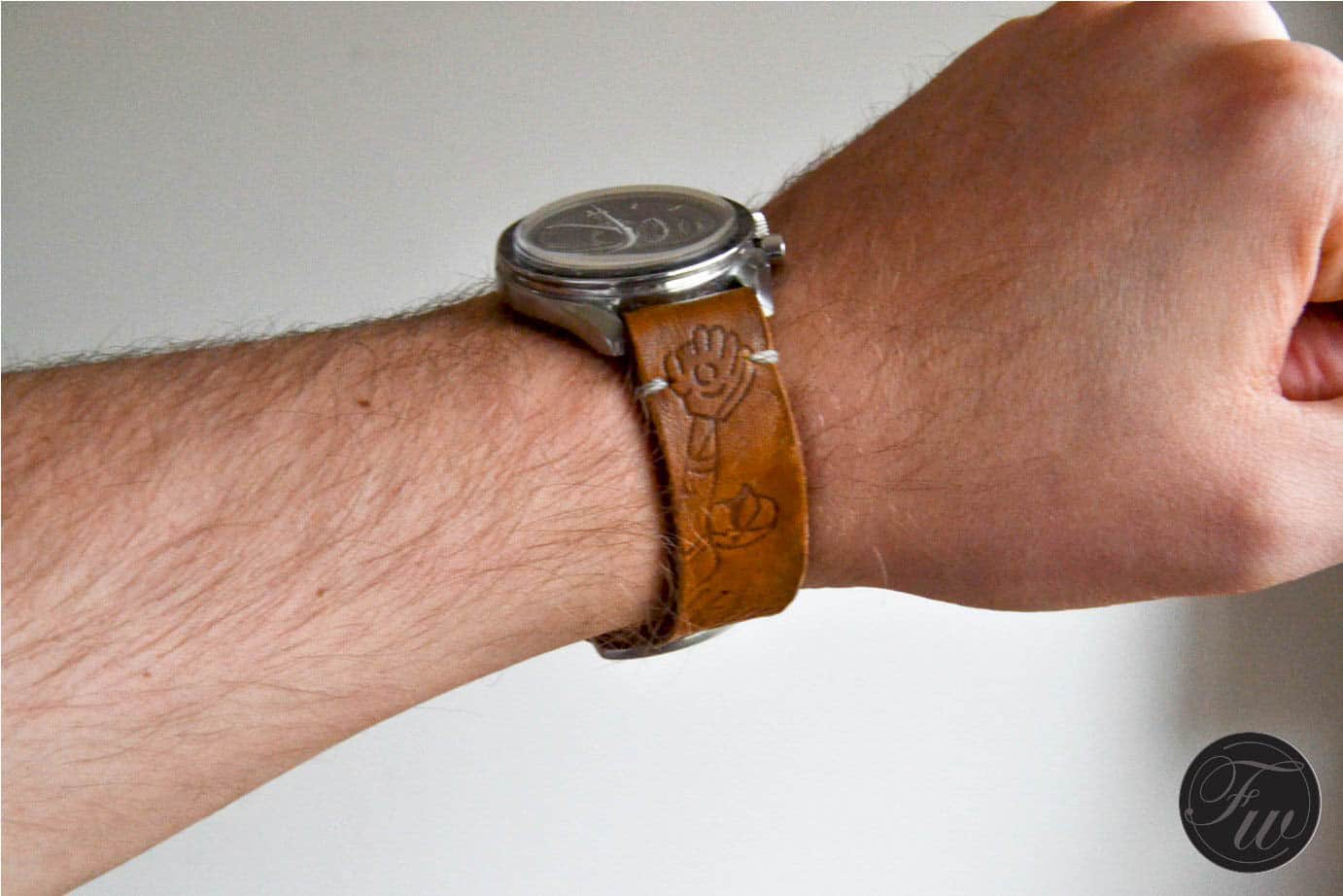 Next month we're going to bring you a brand that is not a newcomer and has been the supplier for the Heuer fans for quite some time now. Guess who we are talking about. Find a little help here!