Watch Strap Review Part 21. – Shkira
Shkira
Another month another Watch Strap Review. For May I have a really cool company lined up for you. We add yet another country to the ever-growing list of places we virtually visit to search for the best strap makers around. The place we are having our latest craftsman from is the picturesque city of Ternopil in West-Ukraine and the company is SHKIRA. As with in most cases Shkira does not only sell watch straps but wallets, iPhone holders, card holders, notebook covers, iPad sleeves and such. What really took my attention was however not the items at first but the quality and composition of images Stepan (Mr Shkira himself) used to illustrate his products. So we exchanged a few messages and Stepan sent out a parcel containing a good few examples of his work.
I got 5 straps and a card holder in the mail and one thing is for sure; they are all of great quality and, one thing I really like, thin and flexible. Many custom-made straps are pretty thick and it takes a while for the leather to break in. During that period, it gives you a really hard time wearing it on the wrist but like a pair of new leather shoes you have to do it. In case of Shkira straps it was an instant success. I took them out, put them on the watch and I was ready to go.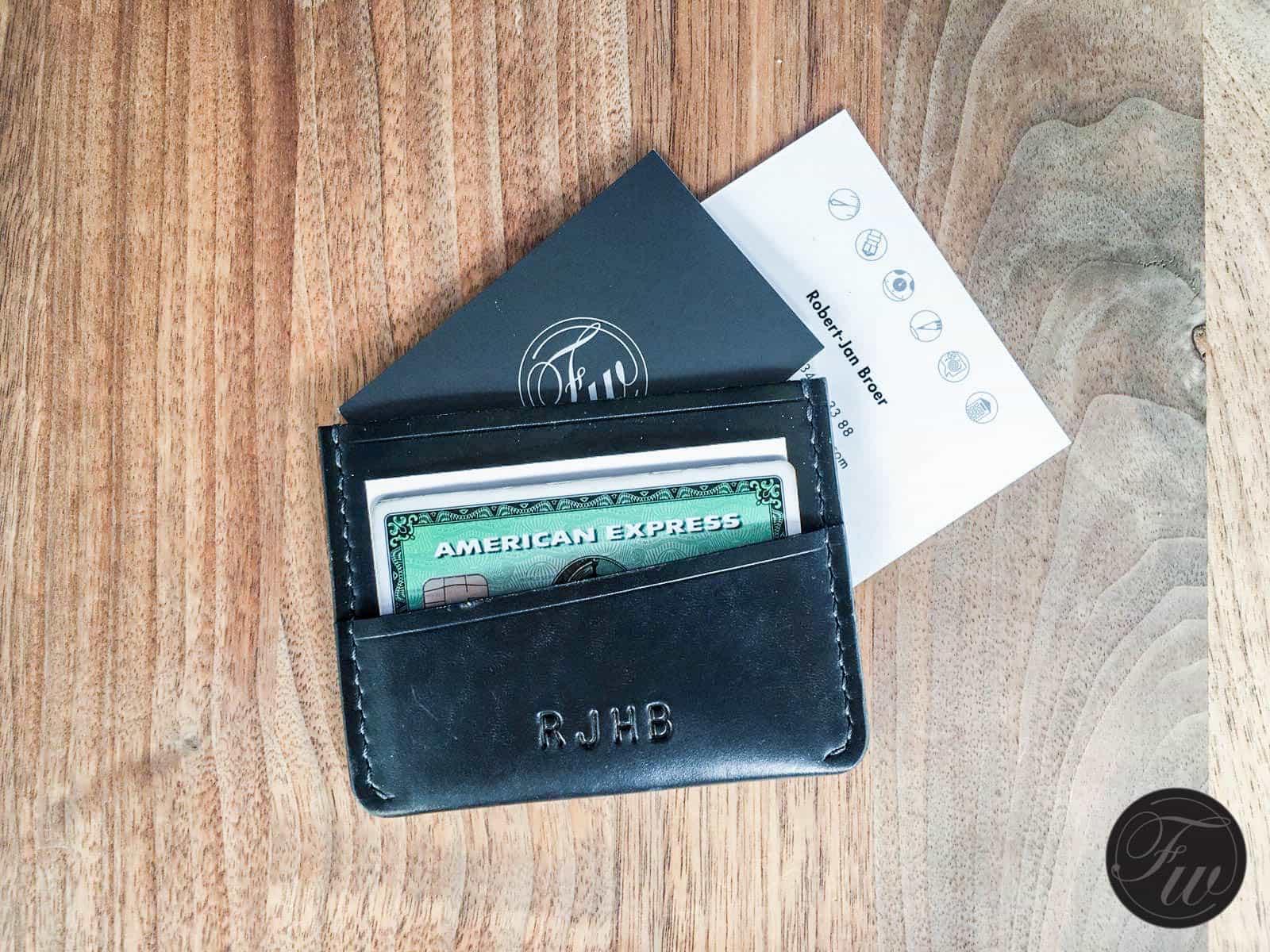 I received 5 straps from Shkira and a card holder. One of the straps and the card holder were even personalized; the strap has my initials on the back while the card holder belongs to our very own RJ. As with most strap makers Shkira goods can also be customized. At the bottom of every listing in their Etsy Shop they even tell users to get in touch with them if they need a strap with a special dimension. That paired up with the option of adding your initial to the strap is a sweet combination and gives you a bespoke feeling when dealing with Stepan.
Brown Italian Leather
The strap I picked up first was actually the one that Shkira customized for me. You don't see many similar straps around by other ateliers; beautiful caramel brown leather, darkened edges, beige linen saddle stitching. The strap can be ordered in the usual sizes of 22/20, 20/18, 18/16 with or without the buckle. As with all items made by Shkira the strap is 100% handmade and I can ensure you that it is made to the highest standard. This has to be the thickest and "stiffest" strap of all the ones I got. Having said that it is pretty flexible still has a nice feel and presence on the wrist. The measurements are pretty standard at 8 cm for the shorter and around 12.5 cm for the longer part, the thickness is about 3mm. The strap has a very even and smooth surface on both sides, flip it over to see Shkira pressed into one side and my initials on the other. Shkira's signature red stitching on the strap holder is a nice little detail that you can find on every strap they sent me.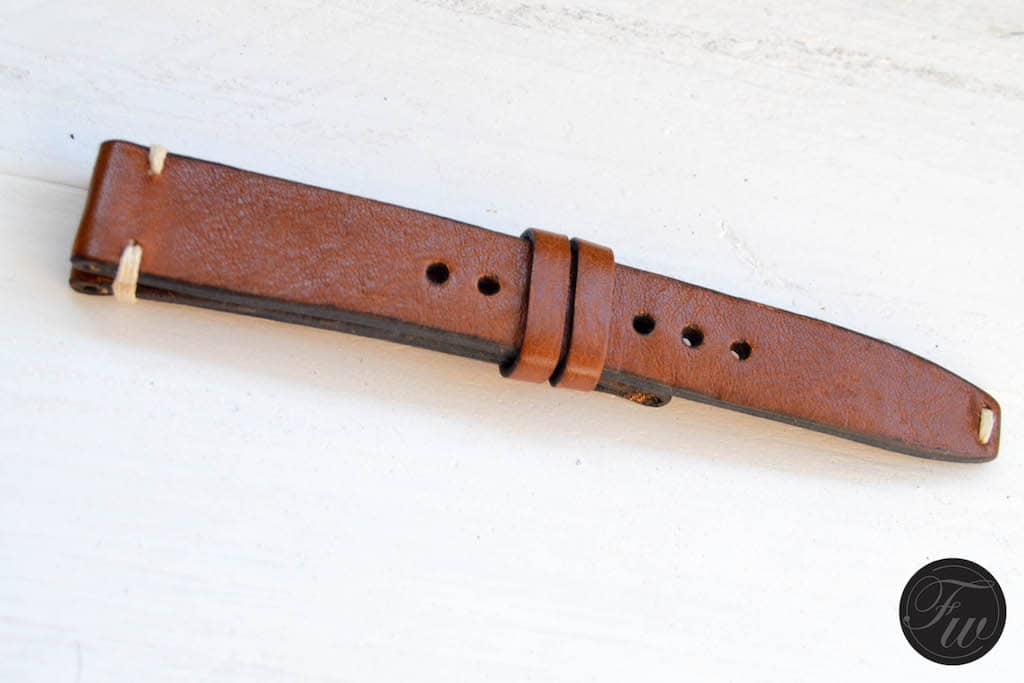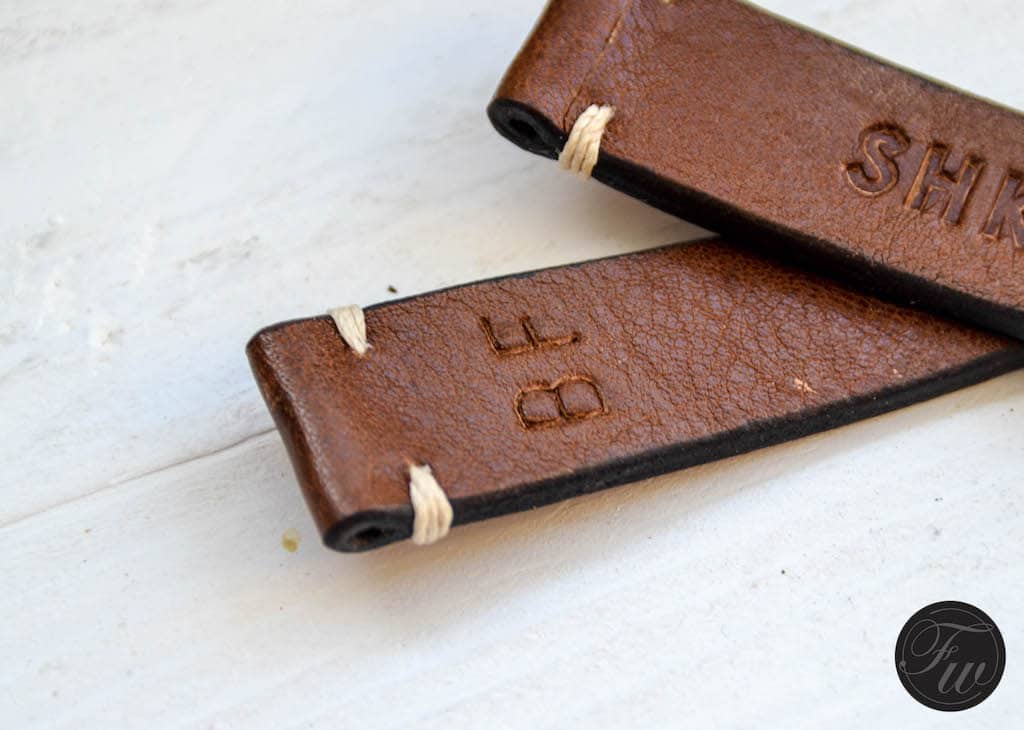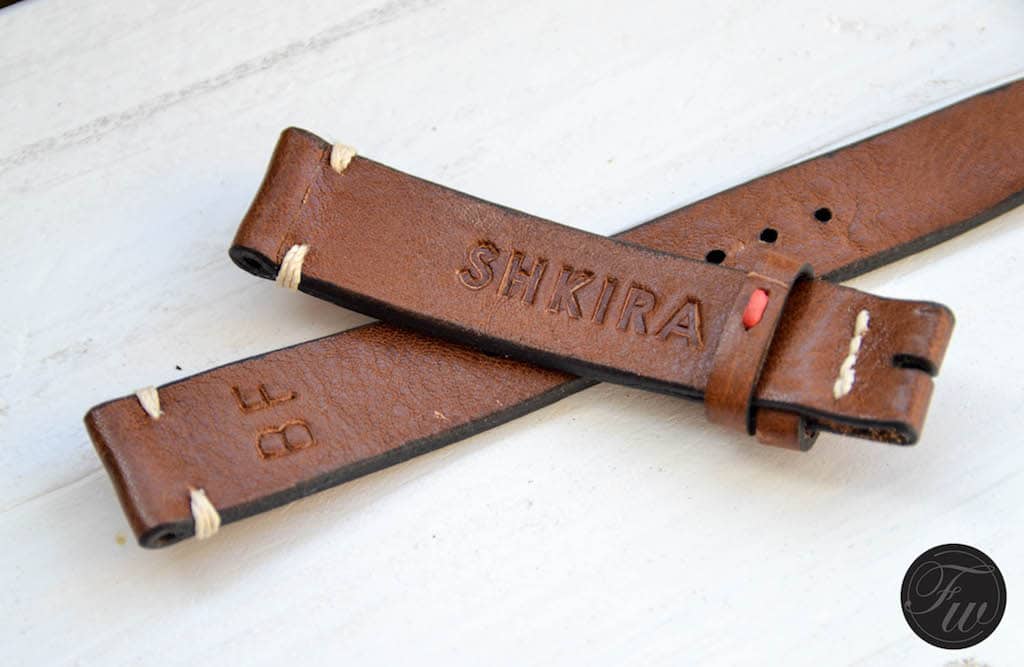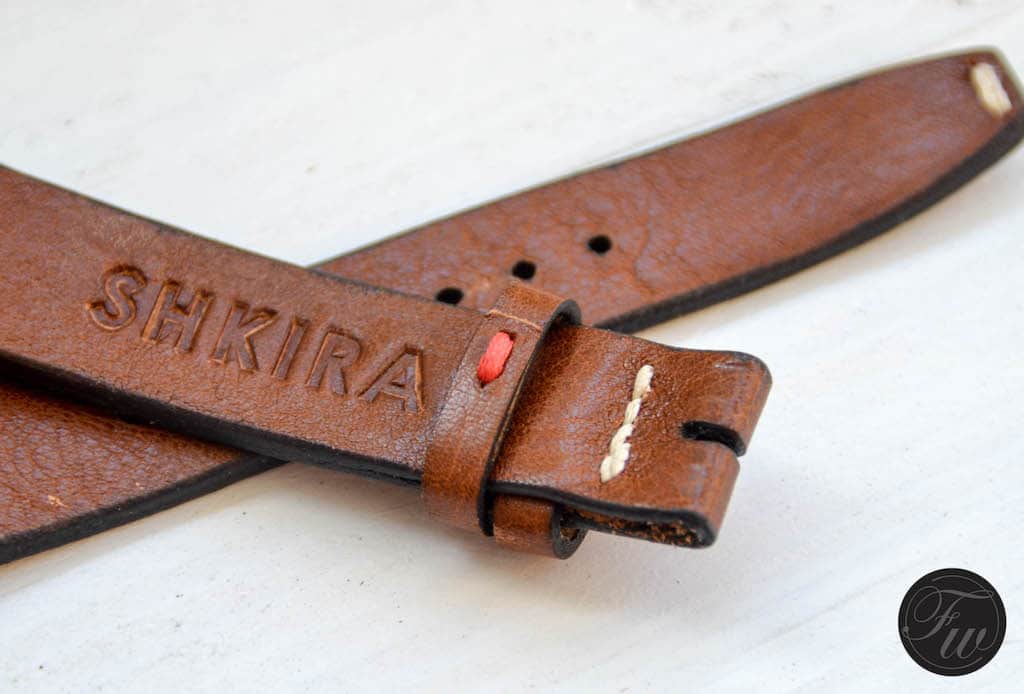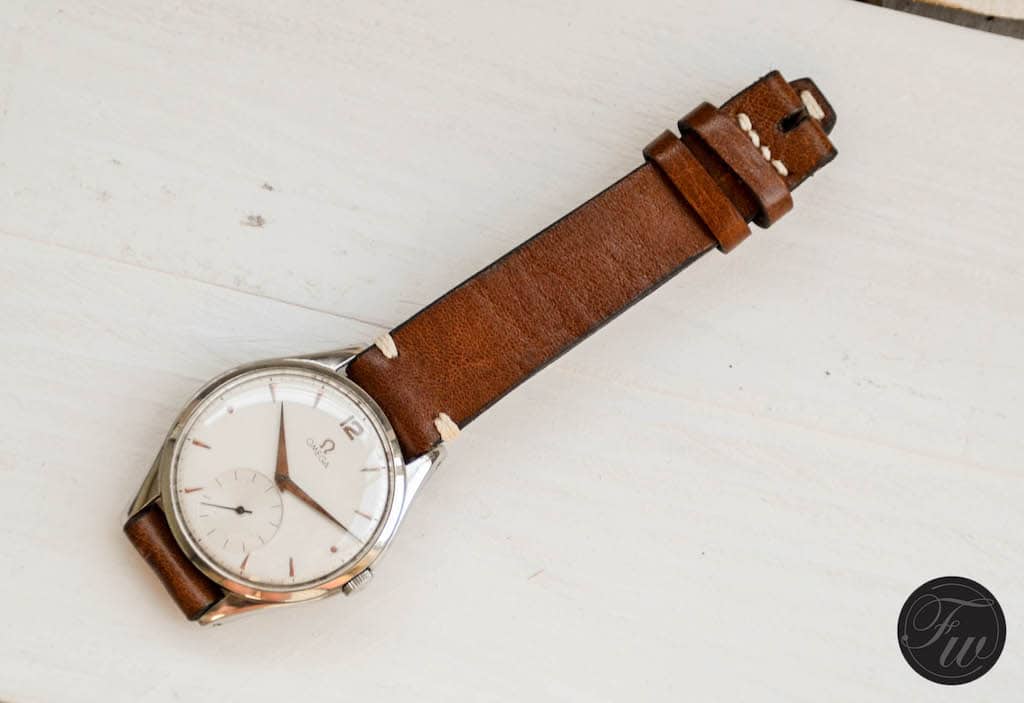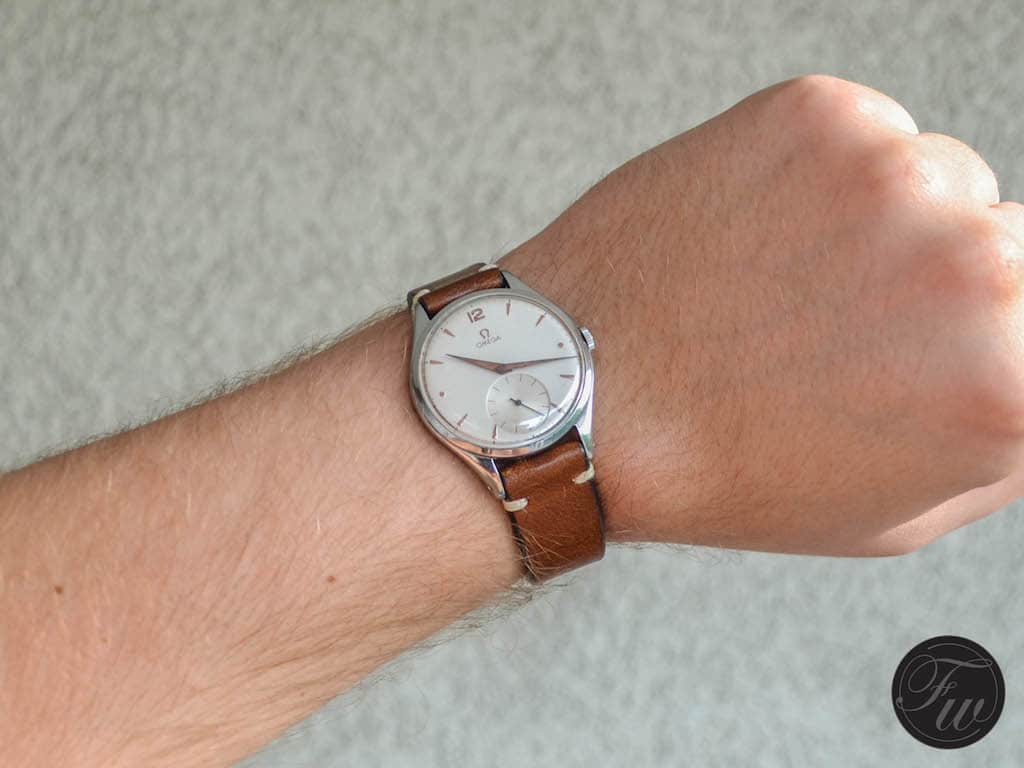 Reversed Horween Chromexcel Leather
Just like the previous strap this is also something worth having a closer look. I received 2 of these in different sizes and colors. The 20mm one had black strap keepers, also the inside has the matte black Horween leather, the 22mm one is identical to the other but in dark brown (i.e. Ox Blood according to the company) instead of black. The upper side of both straps have a nice sand colored suede-like leather feel (yeah, I know hence reversed). They come in the same sizes as the previous (and basically all) Shkira straps with the customization as an option. The dimensions are a bit different here being 8.5cm and 12 cm and are much thinner at 2.5mm. these can be perfect match to any vintage watch, especially if it already developed some patina on the dial. Very soft and flexible on the wrist almost unrecognizable when worn. Unlike the previous strap this is not stamped but the manufacturer's name on the inside but the little red stitching is there of course. The end of the longer part is round on the Italian leather it's a bit more squared.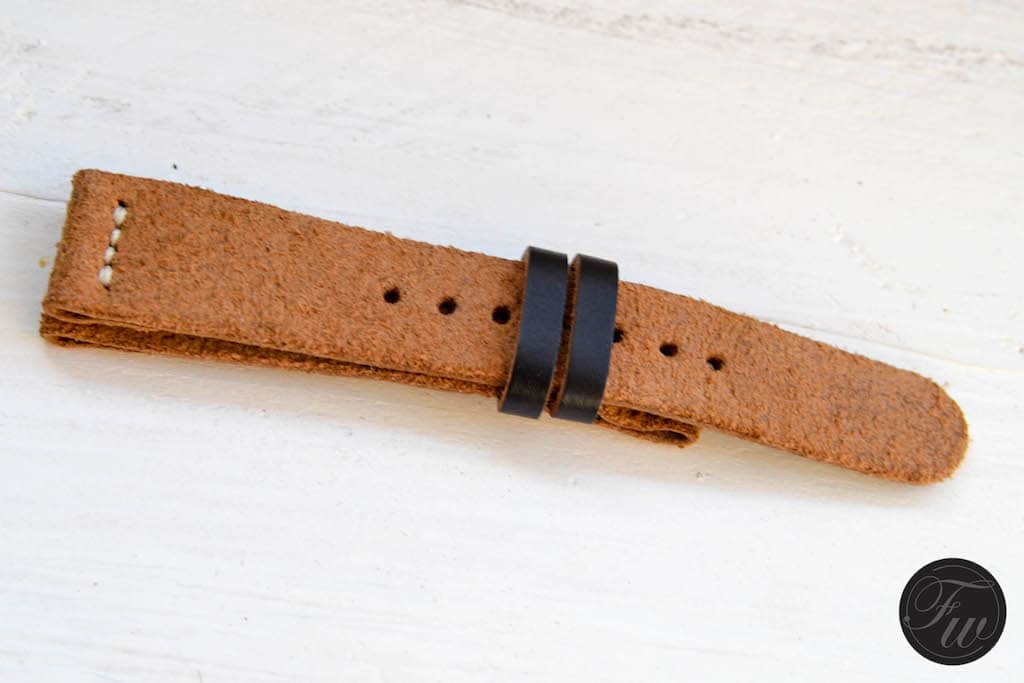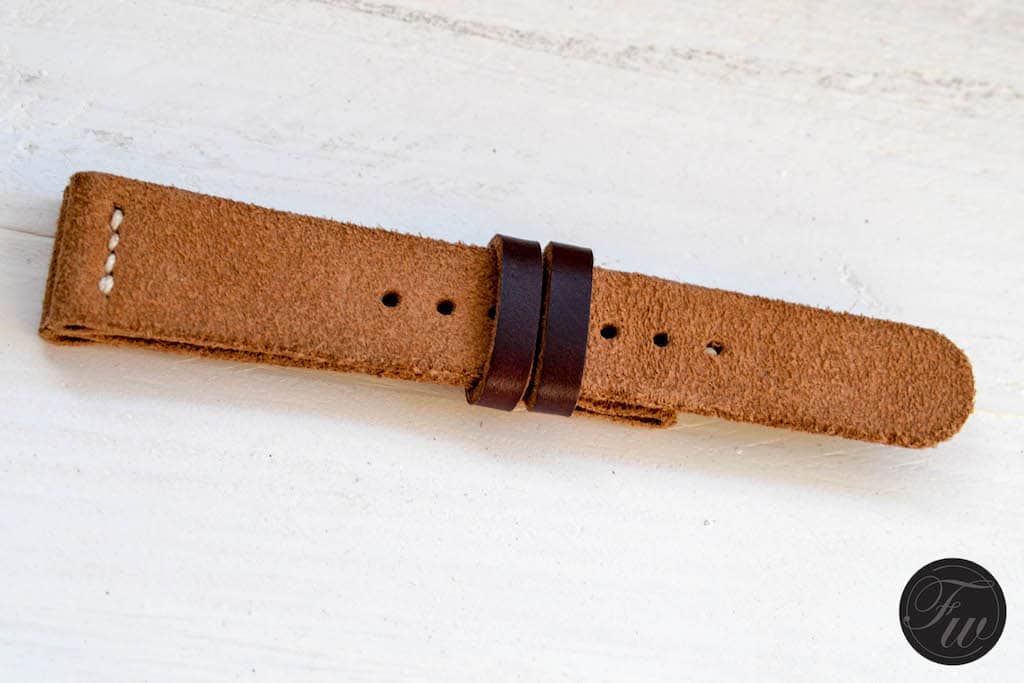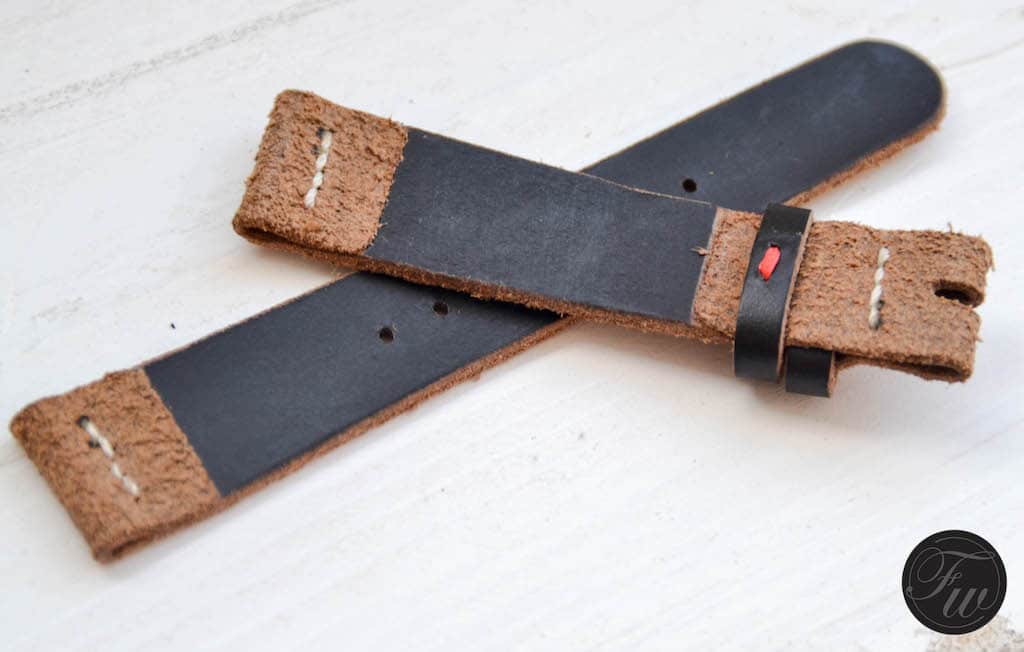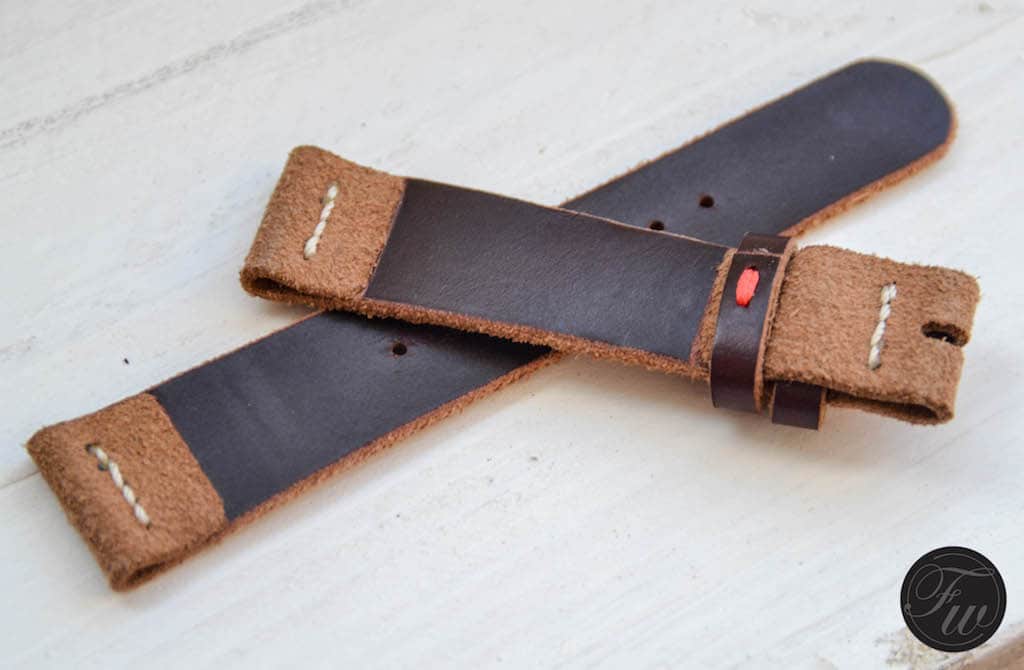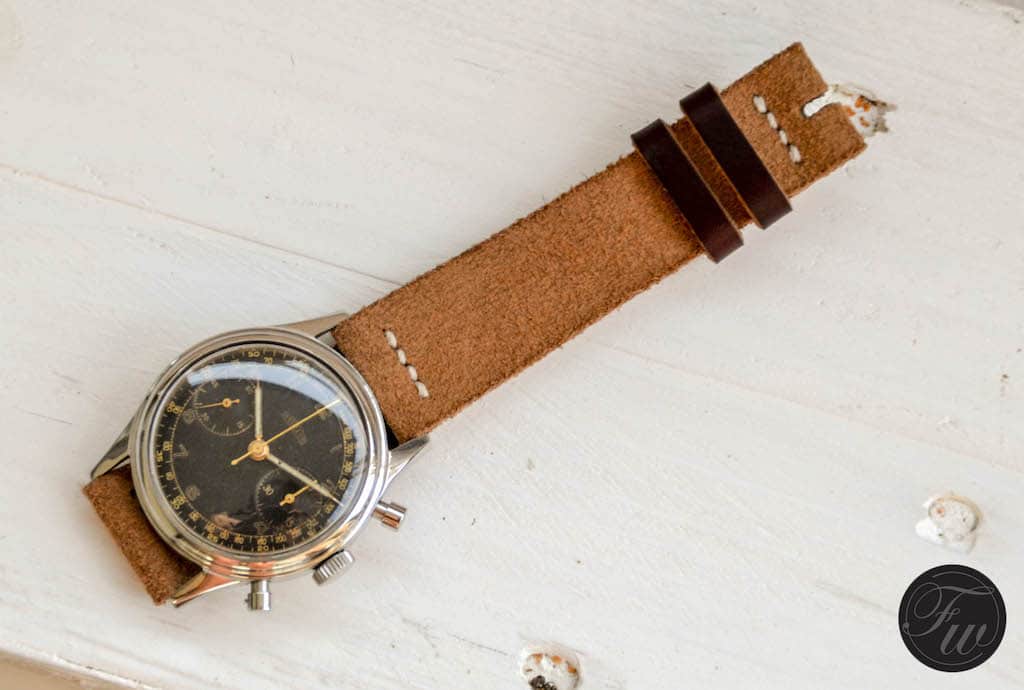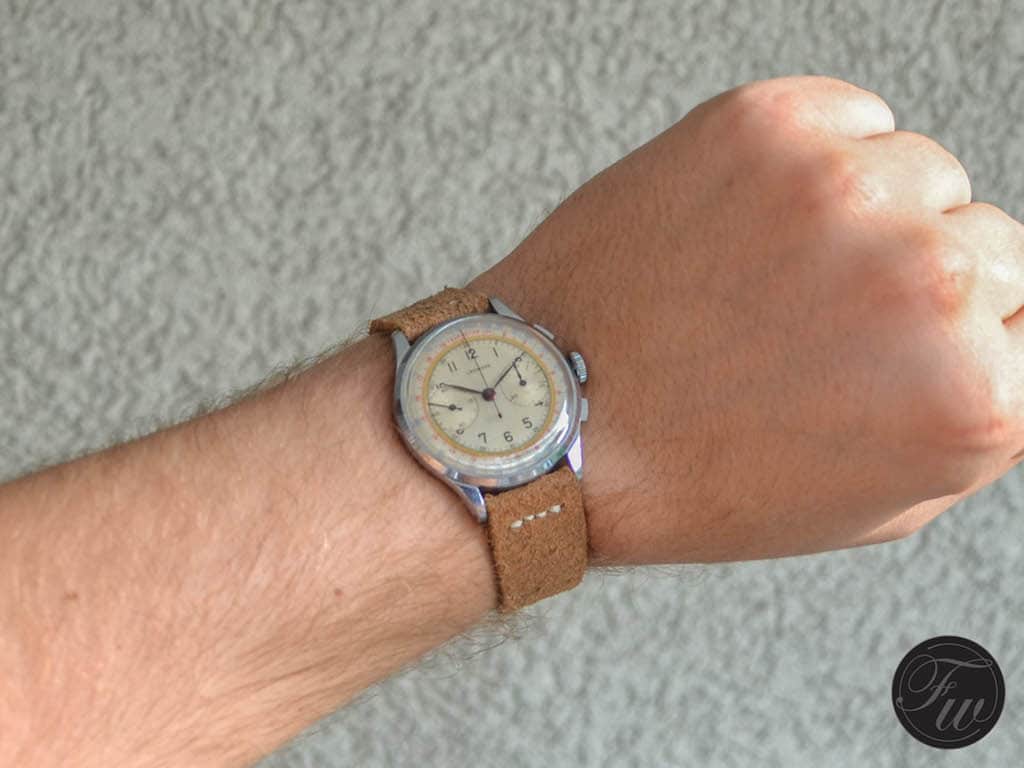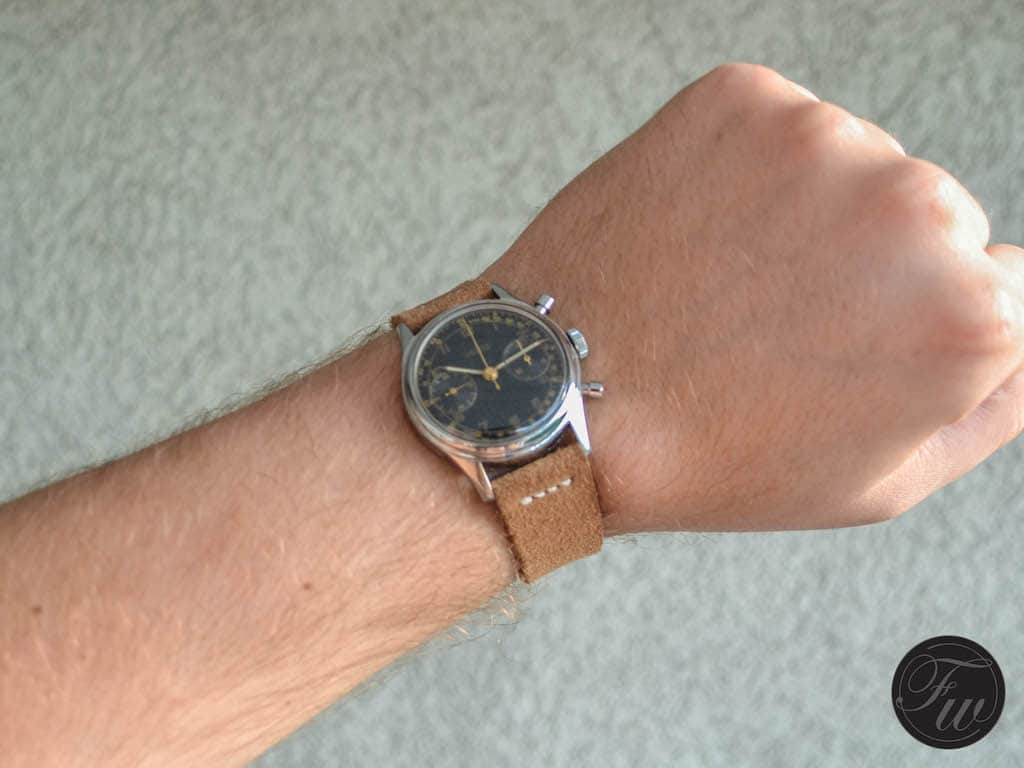 Dark Brown Textured (tumbled) Leather
I'm a fan of tumbled, or as Shkira calls it "textured" leather whether it's on a pair of shoes, a wallet or a watch strap. Some call it outdated, I find it nice and when paired with the right watch, perfect fit. So when I found this strap in the package I was interested in seeing if this would live up to my expectations. I can tell you that it did. Coming in the same sizes as the previous ones, this is a very soft, flexible and comfortable thing strap. According to Shkira its thickness is the same as the Horween strap's but surely feel much thinner when worn. Stitched with a brown nylon thread, edges are painted with brown paint, tapered with a squared tip; this is an absolute hit for your vintage dress watch or even chronograph, no matter if they have a larger case. The lengths are identical to the Italian Leather straps' and again, customization is possible. No Shkira branding on the inside, it actually as the same tumbled leather as you'd see on the outside. Signature red stitching on the keeper is there to tell you which is the upper and lower sides.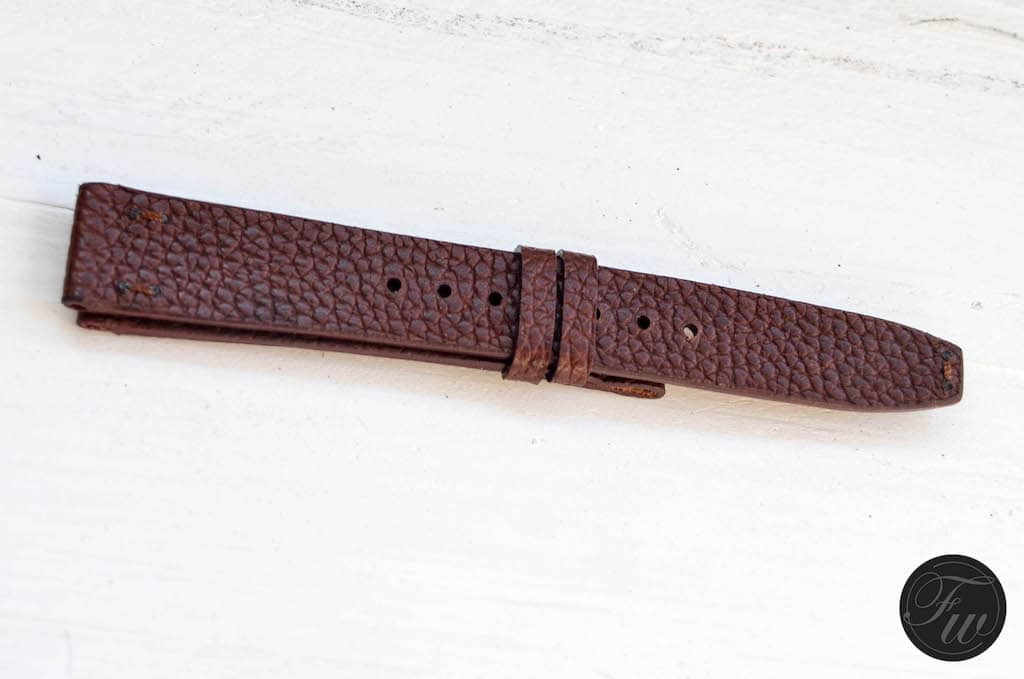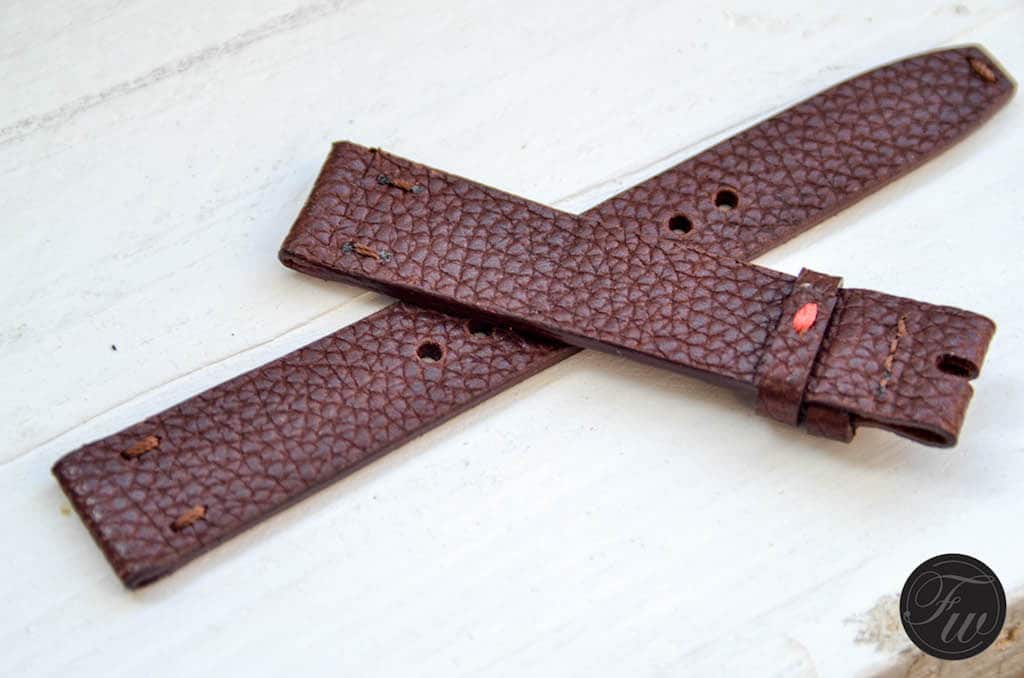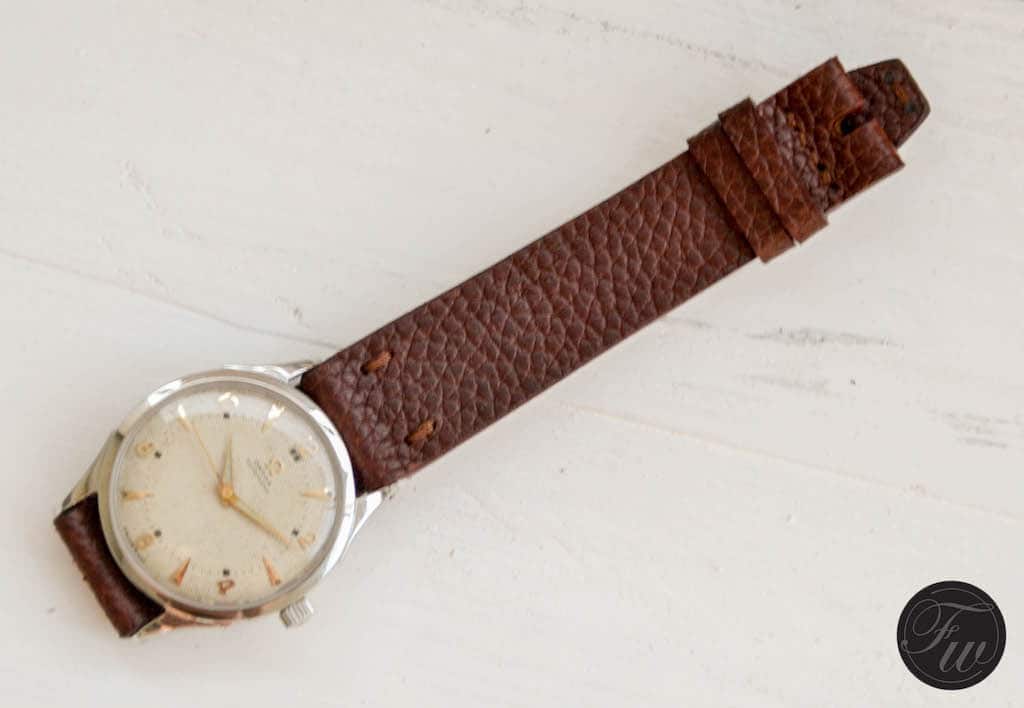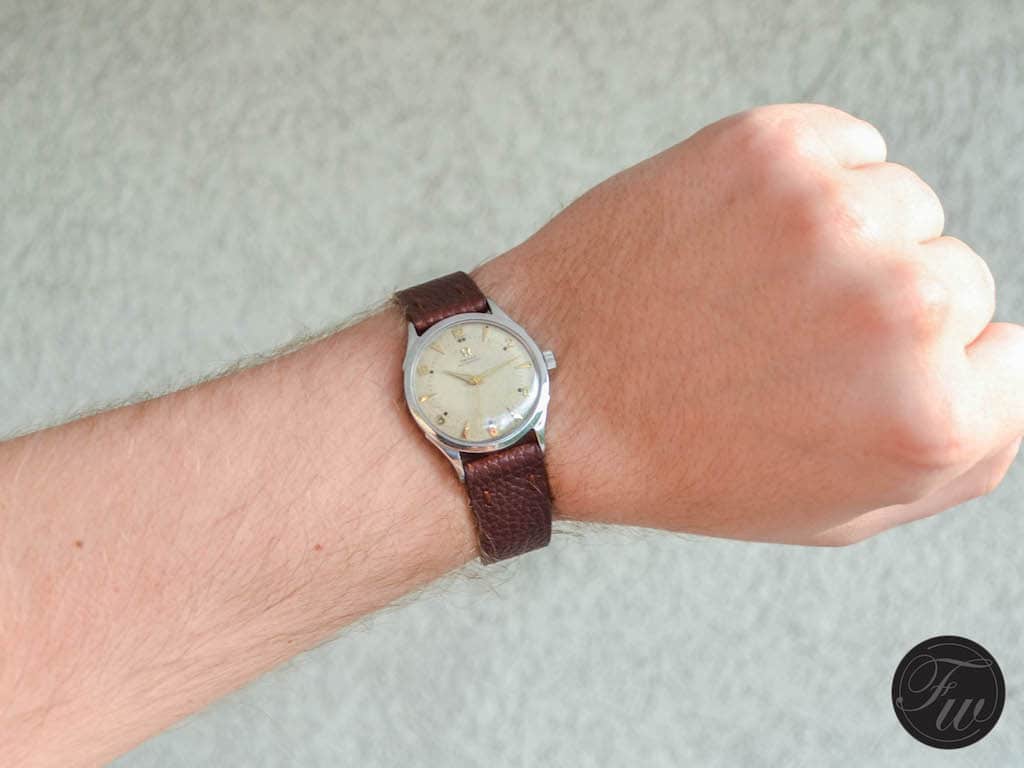 I also received the navy blue version of the Italian Leather strap, with exactly the same measurements and details as the brown one. I did not review it separately but I wanted to give you guys a heads up. However, I would like to ask you to go and check out Shkira's Etsy shop for some more awesome strap-greatness as well as accessories like card holders, wallets, iPad sleeves, notebook and passport holders. With prices like €41.45 or even €27.63 for the Horween strap including free shipping, I'm comfortable to say that Stepan and Shkira is among the best quality/price ratio brands I've reviewed, but easily in the Top 5 anyways. So check their shop, follow them on Instagram, order their strap and wear it in great health.