Which Watches Would James Bond Wear In Real Life? Rolex, Zenith, Vacheron Constantin, And More…
We all know that James Bond has worn a lot of watches throughout his years of dazzling us on the silver screen. Many of them were included in the film for commercial reasons. Some were the actor's choice. Some have aged well, others not so much. However, in the wake of the curtain falling on the Daniel Craig era, I thought it would be helpful for Barbara Broccoli and co. to have a few modern suggestions of which watches 007 should wear next time they head out into the field (or for dinner…).
James Bond has lived a very varied life over the years. As such, I've picked one or two watches for his six favorite activities, which I deem to be driving, diving, fighting, listening to evil villains regaling their plans as length, sports, and, of course, bedroom sports. To make things harder, I'm only allowing myself one pick per brand. Consequently, you won't see a slew of Omega below, however much that might have been an option. Let us know in the comments selection, which of these watches would feel at home on your wrist. If I've missed something obvious, feel free to let me know!
What watch would James Bond wear for driving?
This is the only section of this article that features two choices and there's a very good reason for it. Driving has always represented two very distinct moods in James Bond. It is both a metaphor for peace (as seen at the end of several films in which he drives off into the sunset/cradles his dead wife by the side of the road) and violence (as seen in countless opening sequences when those cars, so capable of eliciting joy, are used instead to elicit terror). As such, Bond needs one watch for dangerous driving and another to help him unwind behind the wheel.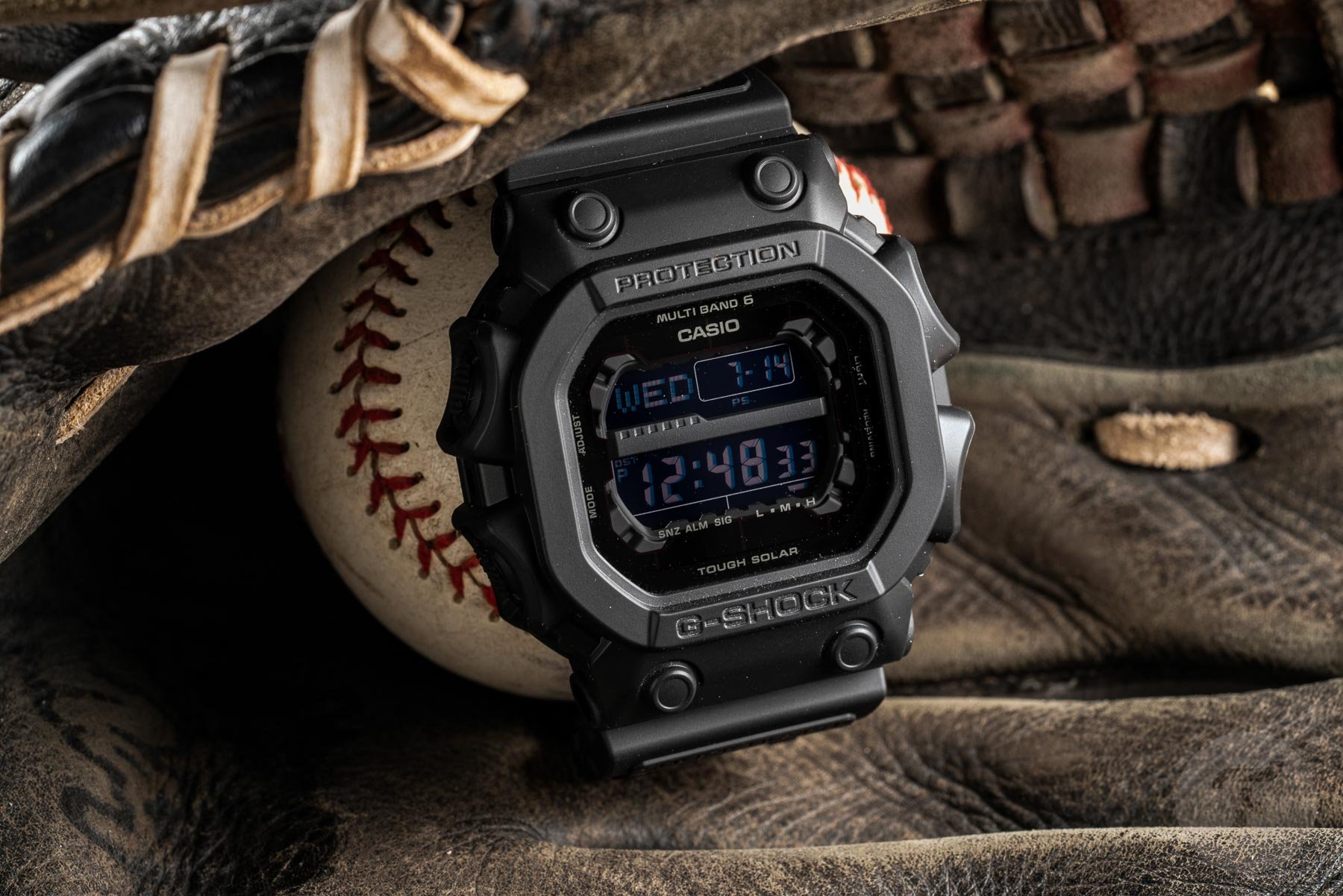 Casio G-Shock reference GX-56BB
It's all black. It's stealthy. I'm guessing it's almost indestructible. And even if 007 did manage to blow it up, its ca. €100 price tag means Q won't get his knickers in a twist over it. This is a rough and ready watch that can take a serious beating while remaining accurate to +/- 15 seconds per month. Basically, when the going gets tough, the tough get a G-Shock.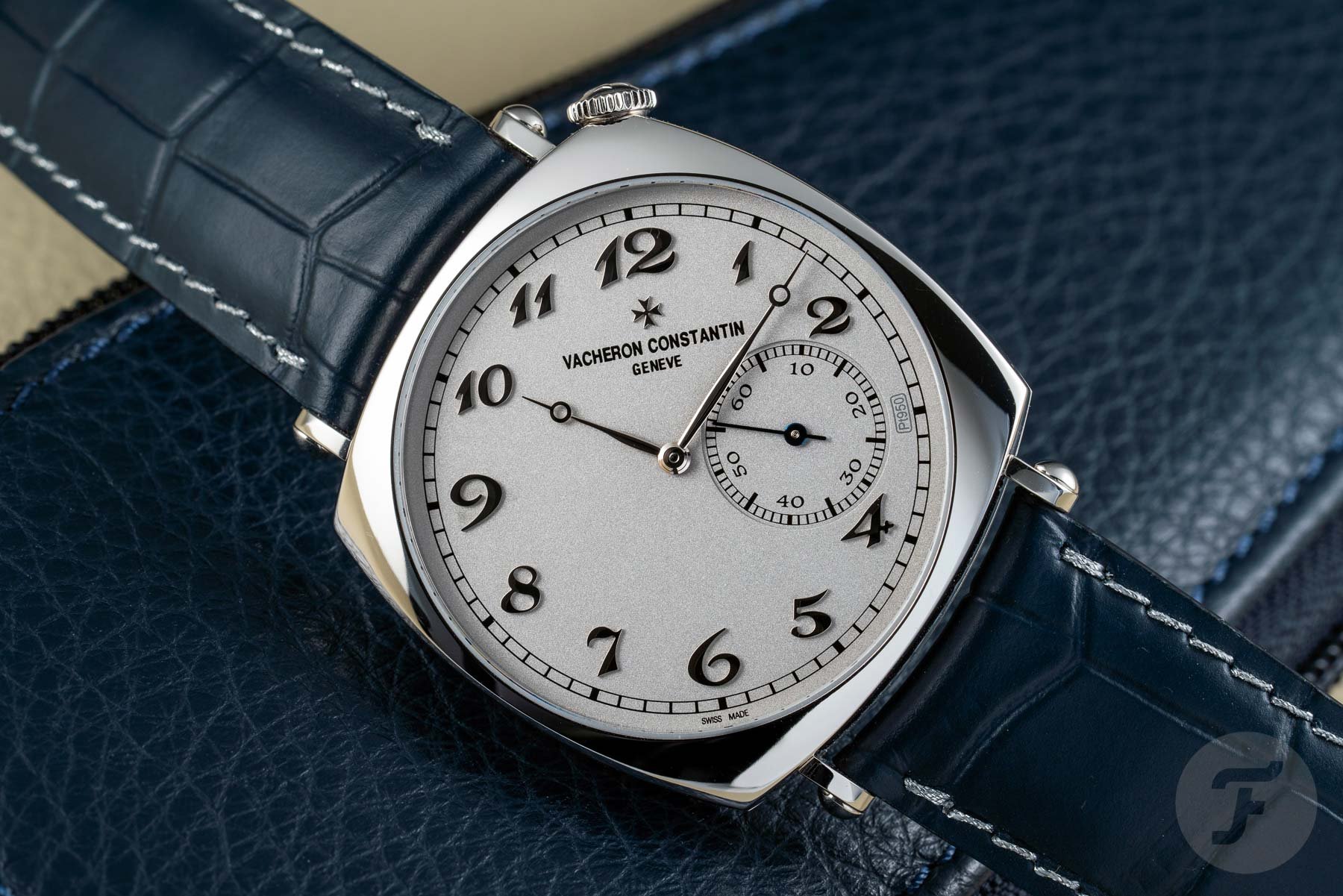 Vacheron Constantin Historiques American 1921
For those sun-kissed credits, what better watch to strap on while behind the wheel of an Aston Martin DB9 than the tailor-made Vacheron Constantin Historiques American 1921. Or, if you're a real Daniel Craig buff, you could nickname this one "l'Americain", which would make it the perfect watch for Bond and his sweetheart, Dr. Madeline Swann. Dr. Swann could also rock the 36.5mm version of this while the somewhat less gracile DC could pick up the 40mm white gold version. It doesn't get any better than that.
What watch would James Bond wear for diving?
Of all these picks, I was convinced this one had to be right. I don't much care which watch Bond chooses from the extensive history of this model family. However, it really should be one of them. Now, as the watch I've chosen to adorn 007's wrist with was likely the first-ever true dive watch (having reputedly been in the works as early as 1952 rather than the previously thought 1953), there is an obvious problem with this selection: this watch would have been available to Ian Flemming when he first came to mention Bond's preference for Rolex in the 1954 book, Live and Let Die. Rolex was mentioned only one other time (and in no great detail although on seven separate occasions) in 1964's On Her Majesty's Secret Service.
…the literary Bond probably wore an Explorer…
However, while the first James Bond hit movie theaters wearing a Rolex Submariner, the Bond of the books almost certainly wore the same Rolex as his creator. That model? The Rolex Explorer 1016. Therefore, while we indelibly associate Bond with dive watches because of his early and most recent on-screen portrayals (and thus feel pretty connected to the Rolex and Omega brands in this category), the fact the literary Bond probably wore an Explorer (given that Flemming would have written 1953's Casino Royale before the Submariner became an icon) makes me feel a little freer with my (only just) time appropriate choice.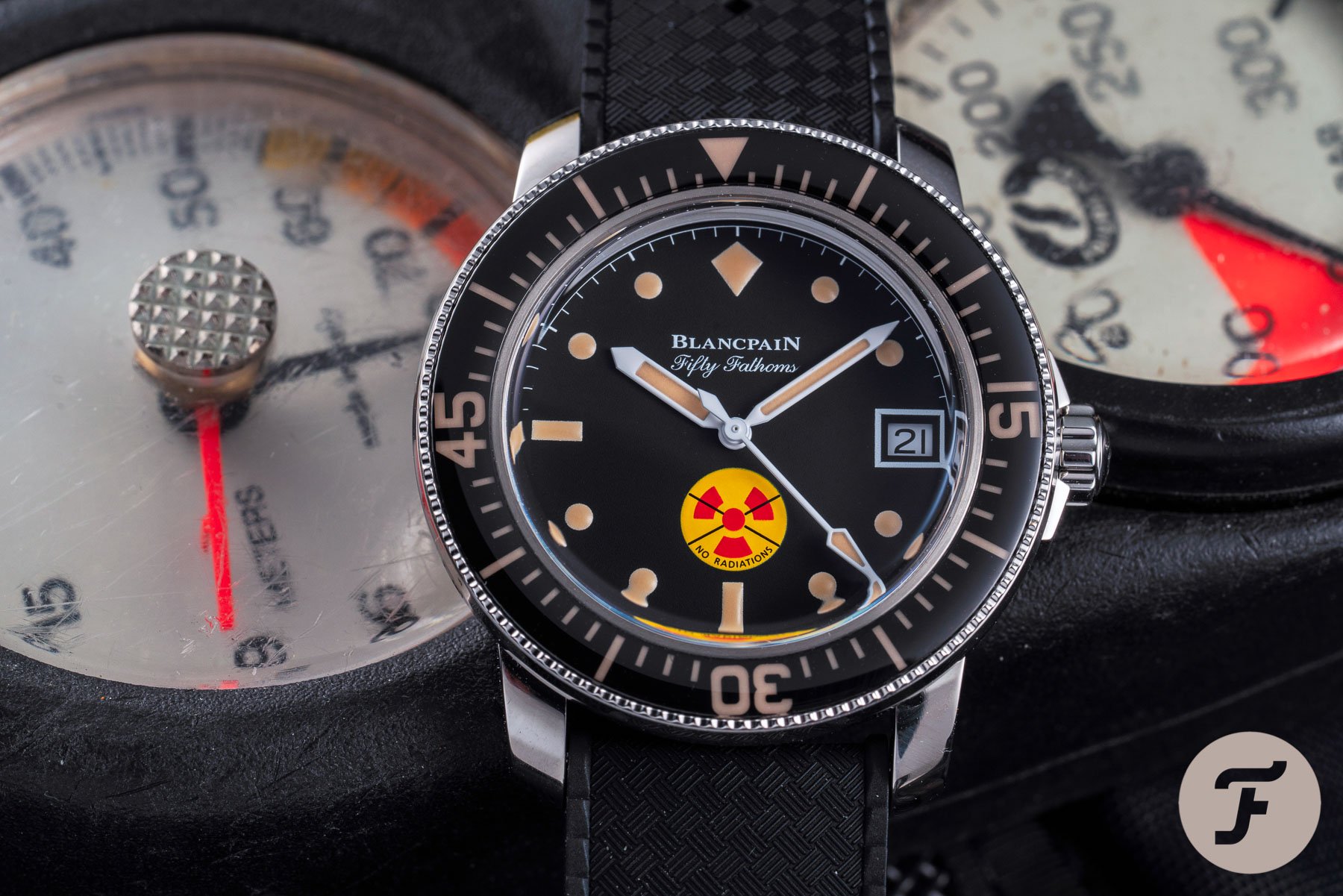 Blancpain Fifty Fathoms (any of them)
I recently visited Blancpain in Switzerland. While at the Le Brassus facility, we were shown documents suggesting the Fifty Fathoms actually predates the 1953 Rolex Submariner by one year. Now, these shadowy moments in history will never be fully agreed upon and there are a great many ways one can define "firsts" in these cases (first to have the idea; first to develop; first to release, etc.), but we can say this: the Blancpain Fifty Fathoms has been around at least as long as Bond, given Casino Royale hit the shelves in 1953. I think this is the perfect choice for a former naval commander, who would have been well aware of the top-notch kit available to him in his era.
What watch would James Bond wear for fighting?
James Bond loves a dust-up. Here, he is pictured with his latest battleground buddy, the enigmatic Paloma (played by Ana de Armas). Craig's Bond was the most physical of the bunch, with only Dalton's action man persona really coming close. He was more brute than champagne flute, and while some of you might pine for the debonair days of Connery and the flagrant caddishness of Moore, we live in an age when punching someone's teeth out is, regrettably, more effective than raising a cocky eyebrow in the face of nuclear annihilation. As such, Bond's choice would reflect the gravity of the situation…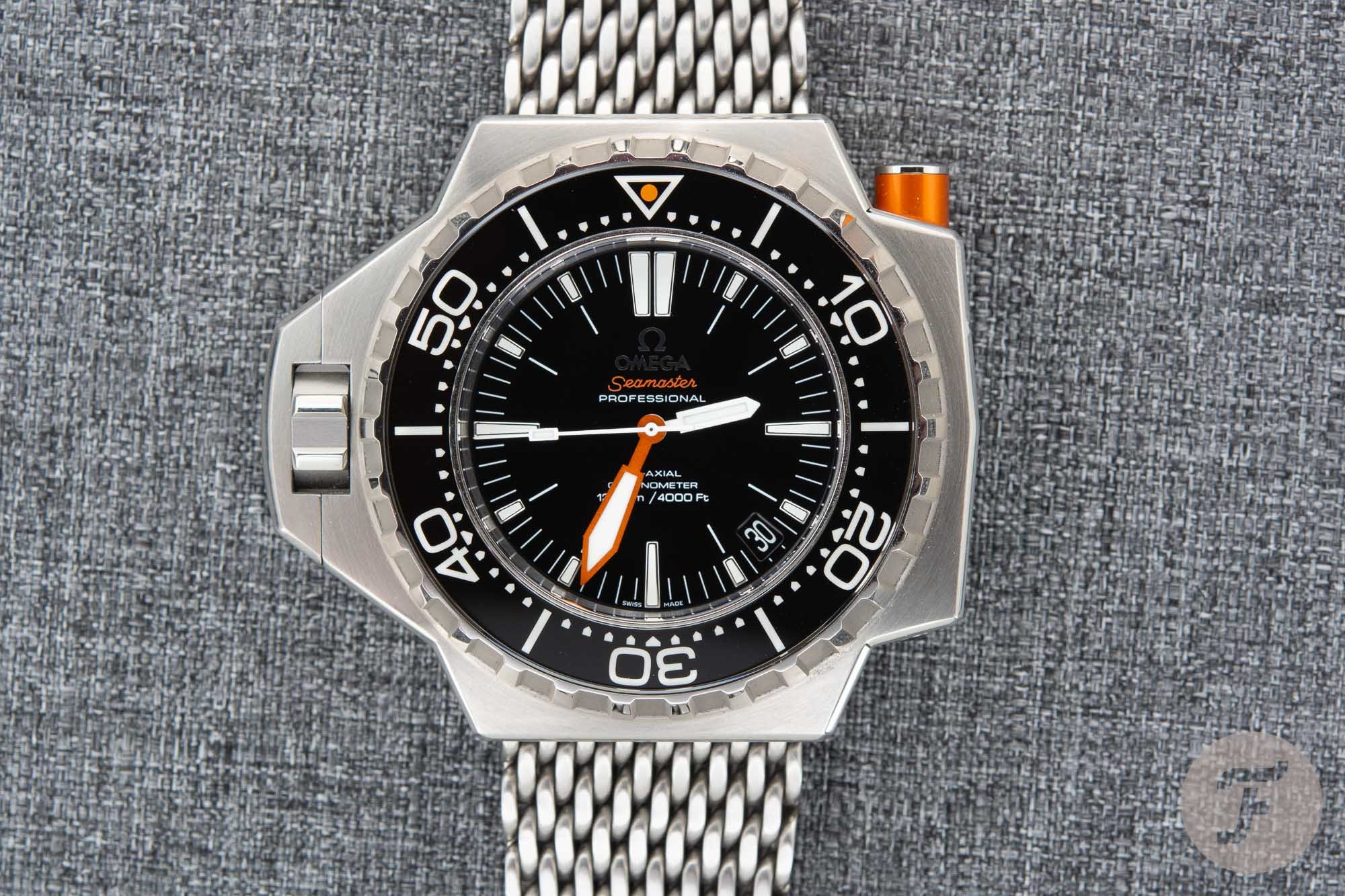 Omega PloProf 1200M (in steel, of course)
Gravity. Ha! The PloProf's worst enemy and James Bond's best friend. When slinging fists at the soon-to-be-suppler faces of opponents, Craig can rely on Newton's force to wreak the ultimate devastation thanks to the watch strapped to his wrist. And I'm not talking about the (relatively) namby-pamby titanium version of the Omega PlorProf. Oh no, Bond needs the previous generation as worn by our very our Robert-Jan Broer. As I said, this list would only feature one watch per brand and this is where I spent my Omega pick, because, well, I couldn't think of much worse than being chinned by someone wearing reference 224.30.55.21.01.001. I'm sure you'll agree…
What watch would James Bond wear for listening to evil villains regaling their plans at length?
I mean, it's par for the course. It wouldn't be a Bond movie if there weren't a full-on "reveal scene" in which the supposedly genius super villain explains their nefarious scheme in unnecessary detail. I guess it makes a kind of sense in that these egomaniacal warmongers would want an audience, but really? How easy it could have been to just put a bullet in Bond's skull when Goldfinger had him strapped to the table all those years ago… Anyway, assuming someone finally manages to off our leading man, let's consider what might have been the best watch to have had on his wrist at the moment it came time to punch his ticket. I'm taking the Apple Watch Series 7 into the fray.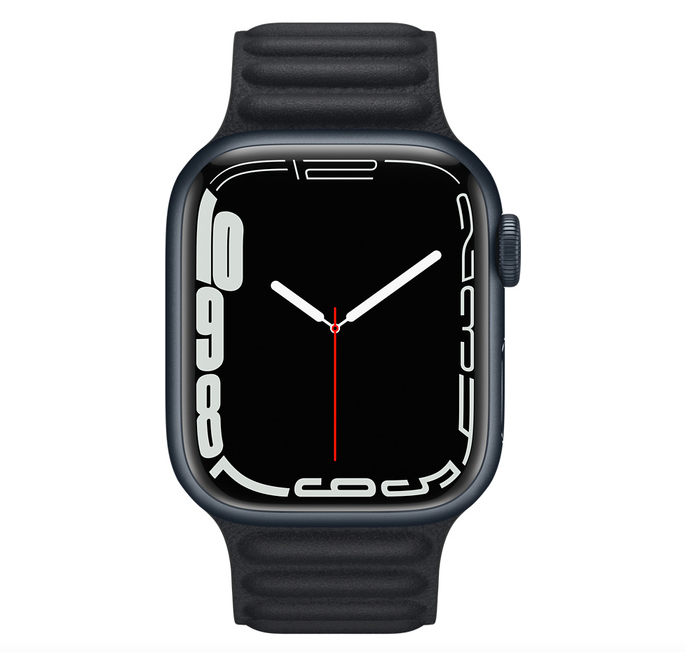 Apple Watch Series 7
Apple Watches have the voice memo function you're probably acquainted with from your smartphone. That means you can set it running to discreetly record whatever is going on around you. I'm not sure of its useable range, but Bond is normally pretty up-close-and-personal with his foes.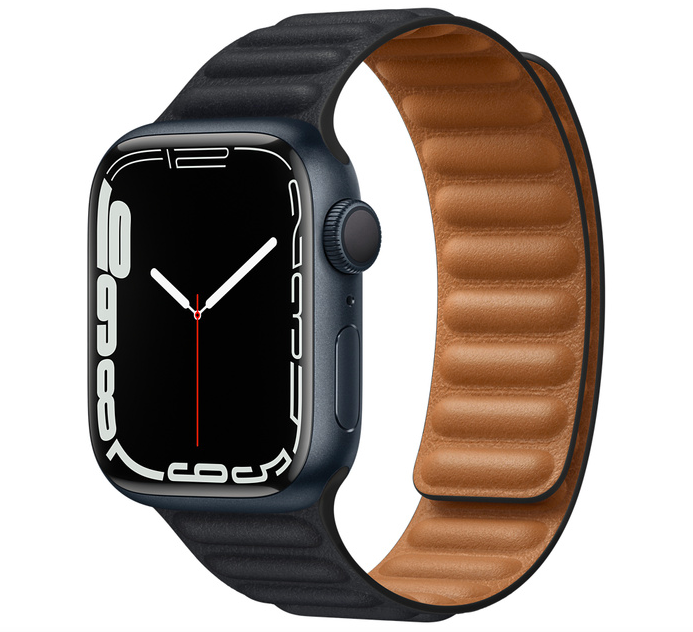 I don't own an Apple Watch. Yet. That's about to change very soon with the brand's latest release finally tipping me over the edge. The Apple Watch Series 7 is available in both 41mm and 45mm. It comes in either aluminum, stainless steel, or titanium. The aluminum versions are the cheapest, starting at €429 depending on the strap choice.
My strap choice would be the ribbed leather armband in the matching "midnight blue" of my chosen case (pictured above thanks to the handy Apple Watch configurator on the site). That bumps the price up to €479 and then, if you choose to select cellular as well as GPS functionality (which I would so I could use it on the go to make calls without my phone present), then another €100 gets tacked on for a total of €579. I'm a traditionalist, but I don't think that sounds too bad for a very modern gadget.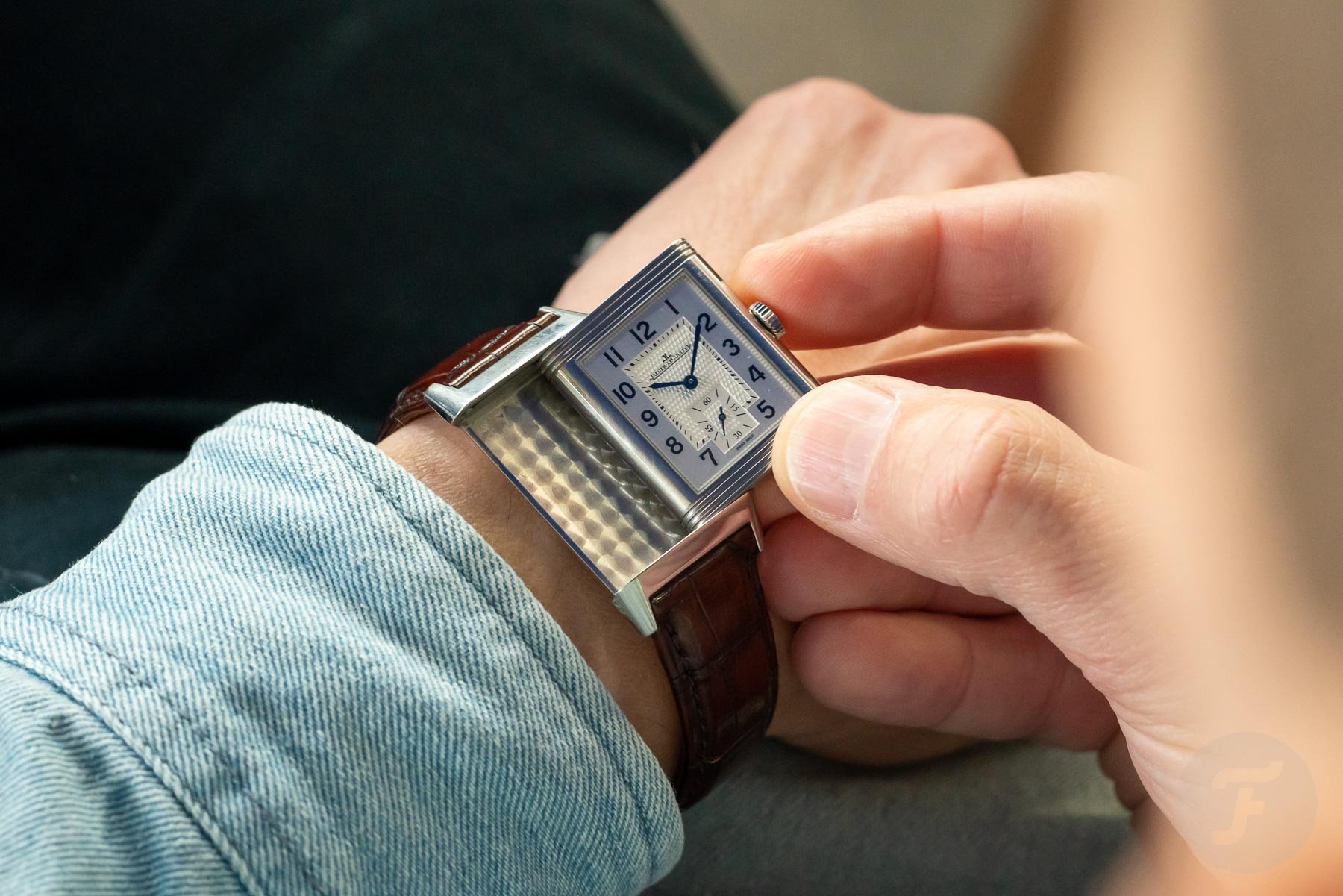 What watch would James Bond wear for sports?
Now, while I don't recall James Bond ever playing polo on screen (the sport for which the Jaeger Le-Coultre Reverso was invented), it's just the sort of thing I could see him doing (or having to do to humor some crazy horse-mad warlord, or something). The Jaeger-LeCoultre is, perhaps, the epitome of versatility for the fact the face can be quickly protected by a push, a slide, and a click. Bond could wear this watch confidently whenever on dry land. No matter what his adversaries threw at him, it would be fine. And if anyone fancies half-time cocktails (ask Ana de Armas) then the JLC can show its pretty face once more.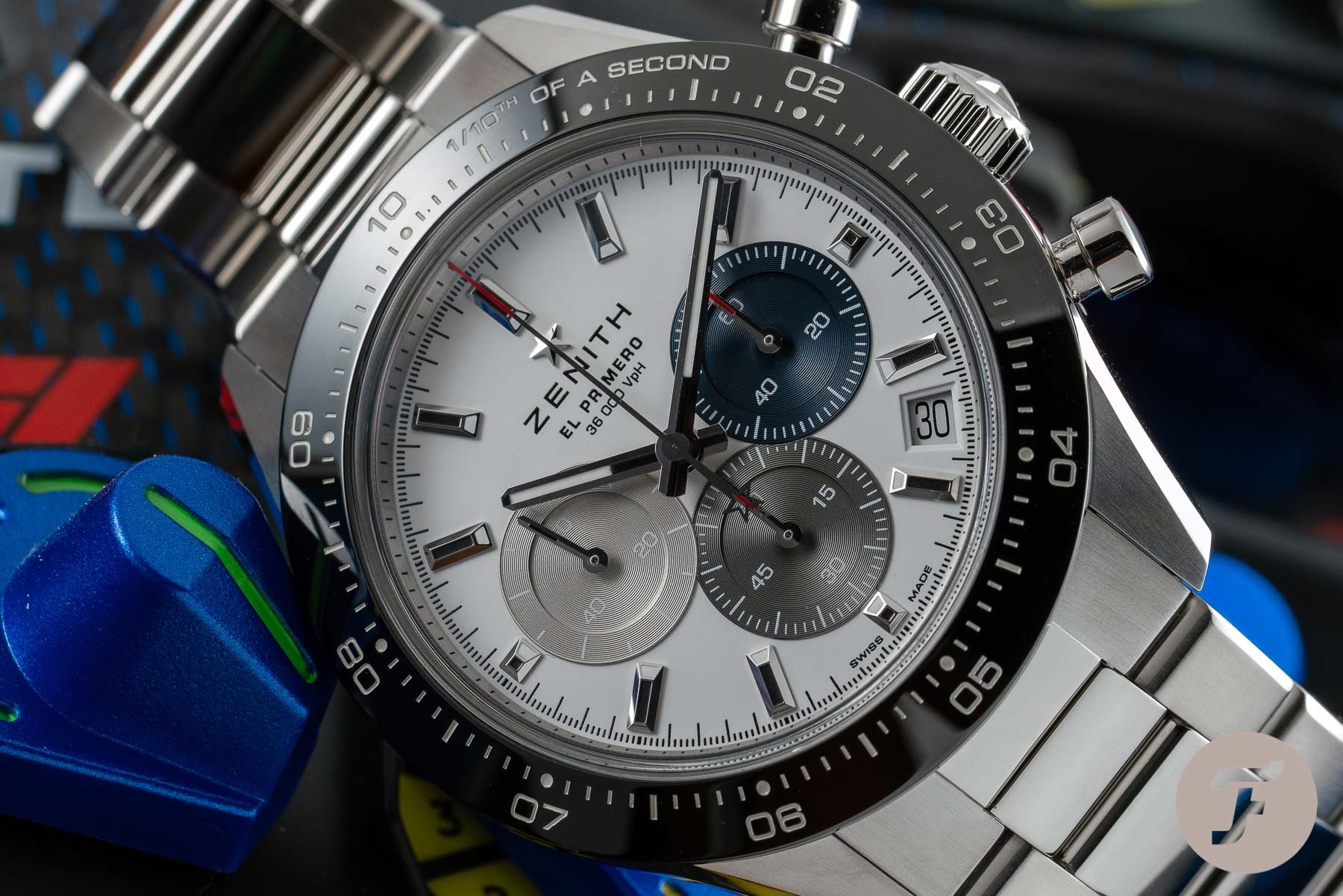 What watch would James Bond wear for bedroom sports?
Ahem… Although Daniel Craig's Bond hasn't been quite as "prolific" as his ethically questionable predecessors, he has bagged himself his fair share of beautiful Bond… women… during his run. I went for "women" over girls because Craig's time in the role has marked a serious departure from the previous canon. Trust me, I'm not attempting to be overly progressive here. It is, however, worth pointing out that the women in Craig's movies were more often women than they were girls. Lynd, Sciarra, and Swann were all formidable characters in their own right.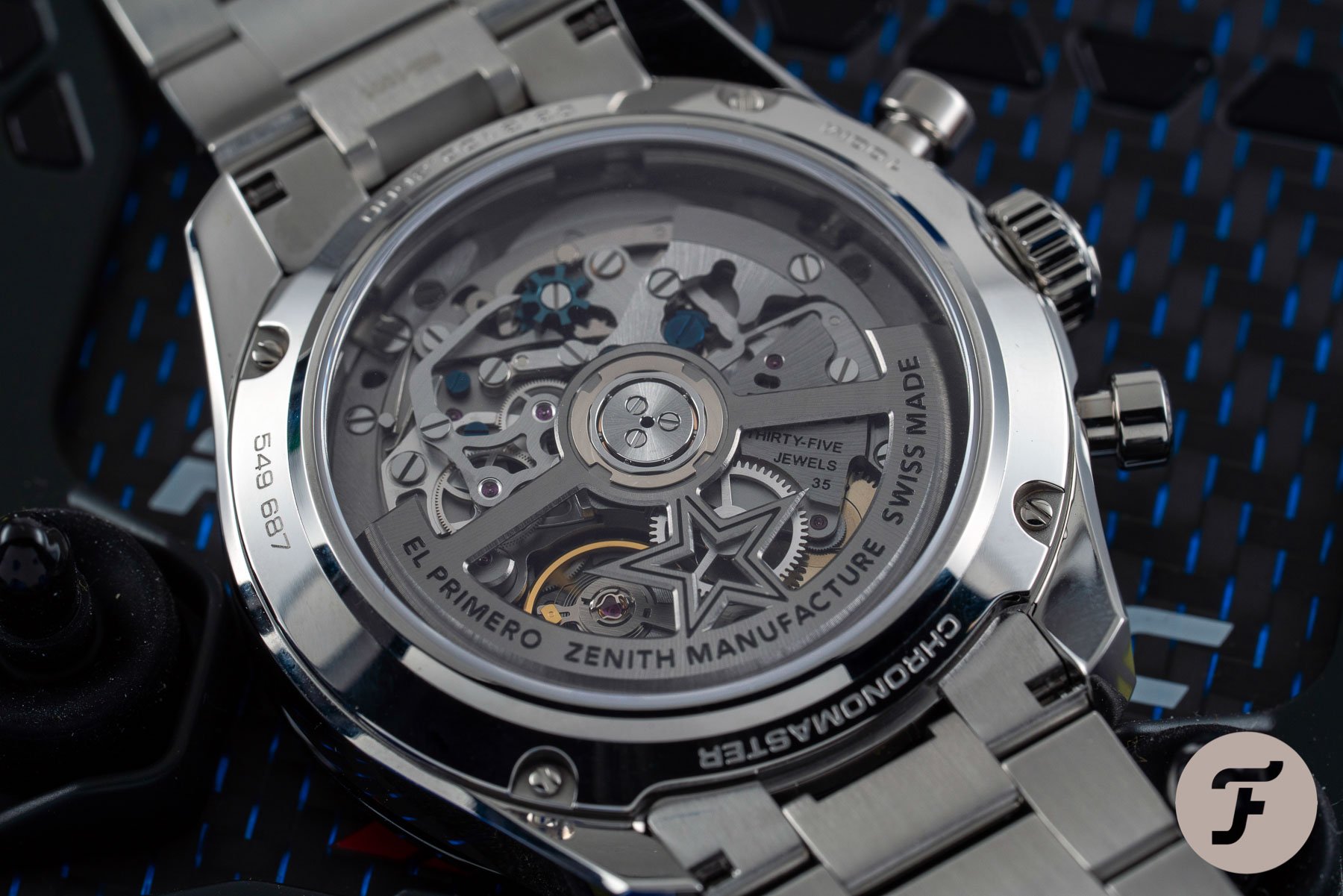 I swear that Scirra, played by the eternal Monia Belluci, could have knocked out Daniel Craig with a swift left hook if she'd wanted to. Dr. Swann held the rare distinction of appearing in two Bond films and sustaining an intense character arc throughout. The tragic Vesper, on the other hand, saw her memory echo through the entire series. Her deep, unknowable eyes gazed out at Bond from her own tomb moments before Spectre reentered his life once more…
And the power, emotional gravitas, and otherworldly gorgeousness of these three Bond Women certainly change James Bond's choice of watch. While Roger Moore would probably have dropped his pants to the "pounding" chimes of the Ulysse Nardin Hourstriker Erotica Jarretiere, there's no chance DC's making it through that elegant striking mechanism's sequence with either Sciarra, Swann, or Lynd lain before him. Instead, I've opted to gift our aging hero the Zenith Chronomaster Sport, thanks to its ability to track elapsed time down to one-tenth of a second. If you catch my drift…