Watches & Pencils #57 – Rolex Explorer
Let's go on a watch expedition!
The 1950s and 1960s are periods with a lot of exploration. From the Moon to the depths of the sea with the Deep Sea Special project. Today we will go on exploration in the snow, ice, and high peaks with the Rolex Explorer.
Watches with a good story always score. The Rolex Explorer is no exception. Launched in 1953, this was a true 'explorer' and pioneer in the world of tool watches. While summiting Everest in 1953, Sir Edmund Hilary famously wore a Rolex Oyster Perpetual. It is said that this watch directly inspired the design and development of the Rolex Explorer.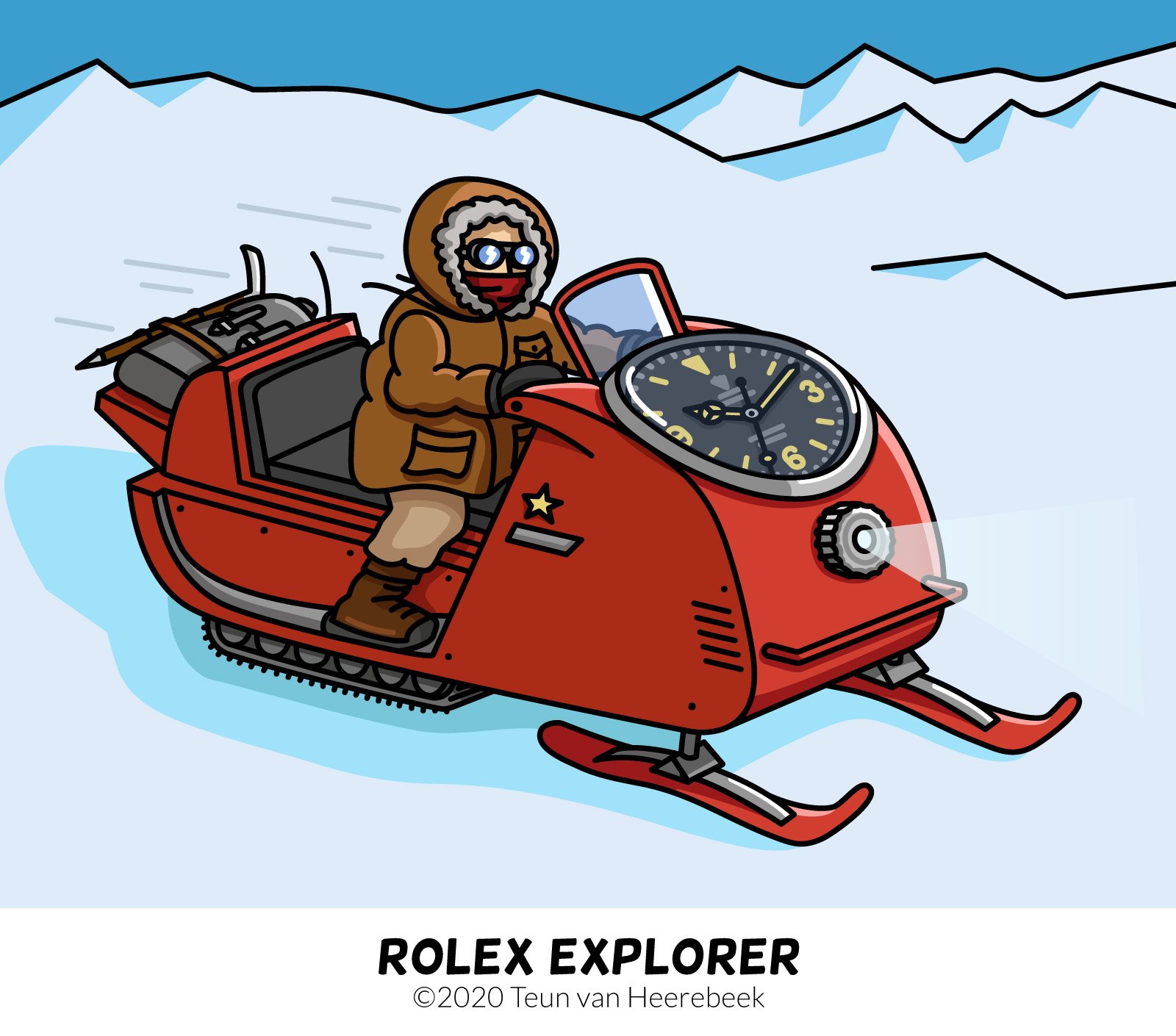 About the illustration
The snow scooter featured in this image is based on the 1950s Polaris Sno-Traveler — an era-appropriate pairing for the Rolex Explorer:
Furthermore, this explorer is wearing expedition clothing that comes straight from the 1960s. I based the outfit on images of early expeditions and mountain climbings/explorations:
About the watch
Personally I like the simple looks of the Explorer. The dial design is so balanced and readable but still has some unique characteristics. For example, the typeface used for the 3, 6, and 9 o'clock markers. The Rolex Explorer with reference 1016 was on my wishlist for a long time. Unfortunately, prices on these models have gone through the roof and it isn't within my reach anymore. To anyone that had the courage to pull the trigger on this model when it was an affordable alternative to more mainstream professional models, I doff my cap.
Over time, the dial has been upgraded several times but the core design is still recognizable. Additionally, the watch transformed from a purely utilitarian tool designed for professionals to a solid, everyday beater for the common watch lover.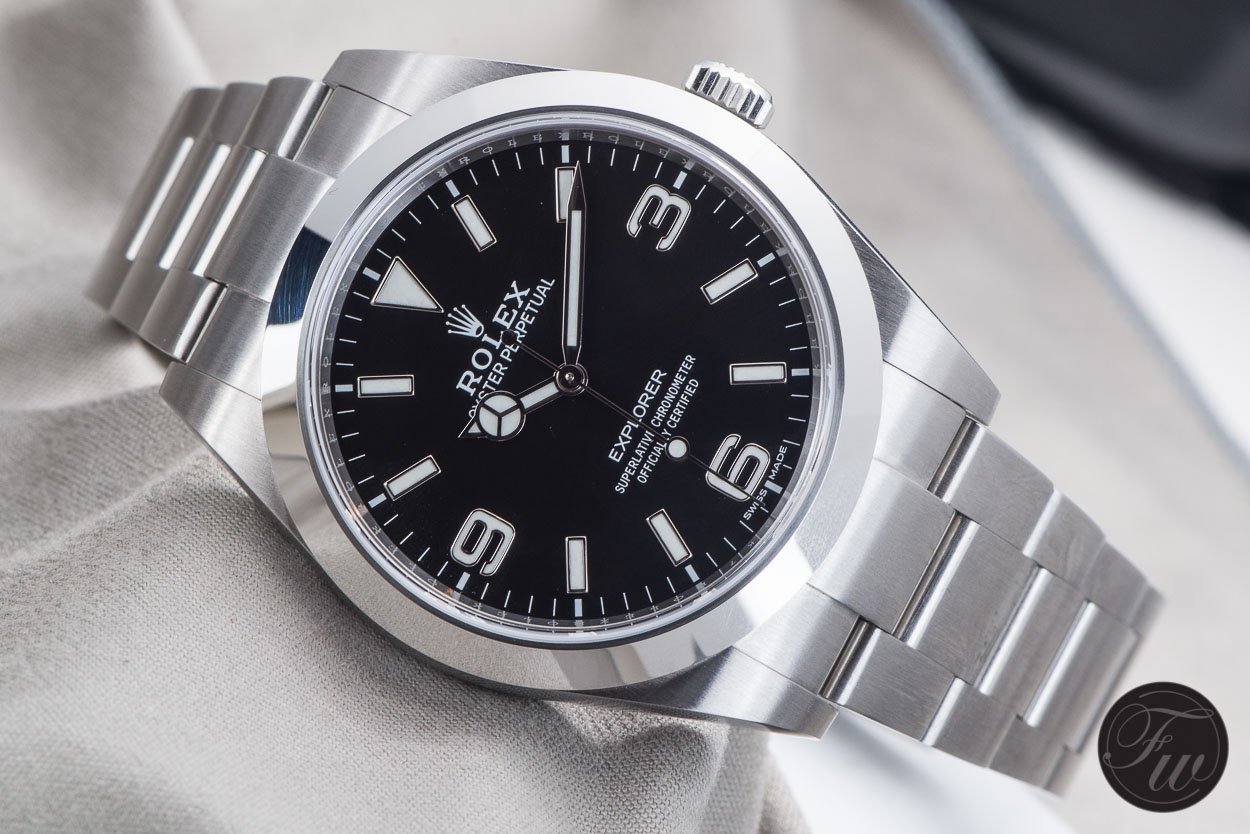 The Rolex Explorer is one of those watches that make me realize how cool time-only watches can be. But, as I said, prices of vintage ones have gone crazy. It's also impossible to score a new one. I came up with three alternative time-only watches that might just help you scratch that Explorer itch. Check out the micro-gallery below. You can also learn more at the Rolex official website: