Watches You Don't See Every Day From Rolex, Cartier, M.A.D.Editions, And More — A Get-Together Photo Report
And how a meetup can broaden your view on watch collecting
It's not every day that about 40 guys show up at a restaurant and bring (part of) their watch collections with them. It allows you to see pieces you've never seen before or even compare watches you've never been able to put next to each other. But it also teaches you about the different approaches there are to watch collecting. And those are just a few reasons of why I enjoy these get-togethers so much.
When I arrived, there were already a few guys standing around a table with their watches laid out in front of them. The fiery watch discussions had already taken off. Modern vs. vintage Rolex, straps vs. bracelets, in-house vs. ETA movements… You know the deal. But it was all in good fun, and gradually, the whole room filled up with watch enthusiasts. Each would take his watch box, put it on display, and walk off to see a familiar face or a watch of particular interest. I've attended a few of these events now, but I must say, I haven't really gotten used to it.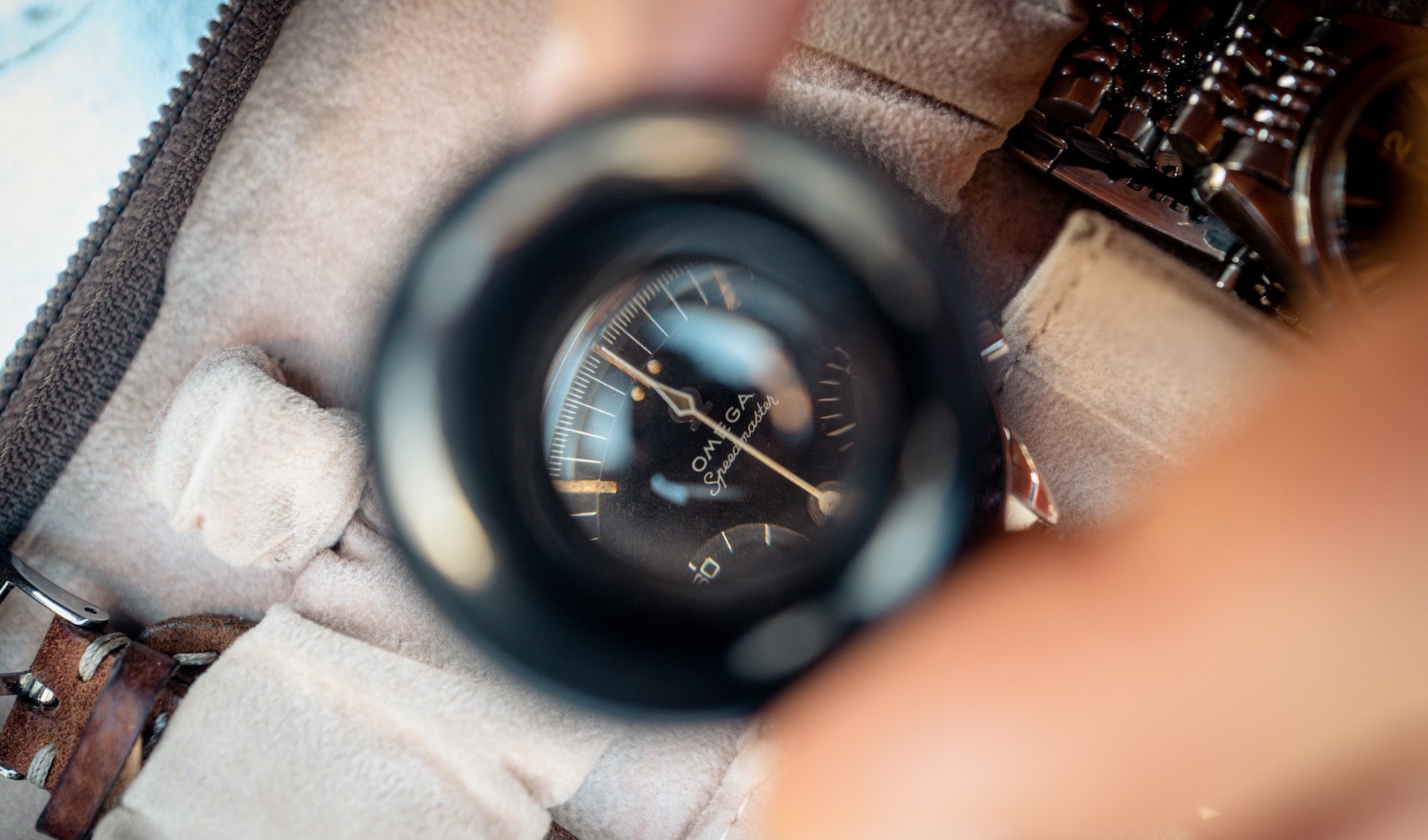 Different approaches
It still feels like a privilege to be a part of a group like this and to be able to see so many great watches together in one room. On the one hand, there might be some watches that you'd consider for your own collection. On the other, there are also those that you deem personally unreachable. In both instances, however, it's so nice to be able to get up close and personal with them instead of having to go to an AD and resist the pressure of a sales representative panting on your neck. And the best part is that you can even ask what the ownership experience has been like, though that may vary from owner to owner, of course.
And that's also something that becomes very clear from an afternoon like this: everybody has a unique approach to watch collecting. Some people like gold watches. Others like to collect watches from mainly the same brand. Some are happy with a set of watches from the lower end of the market, and others enjoy just having one higher-end grail piece. But the most important thing is that they're all enjoying the camaraderie and sharing their experiences. In doing this, they open up each other's eyes (and certainly mine as well) to unexpected paths in watch collecting. But that's enough talking. Let's take a look at the watches that were brought to the table!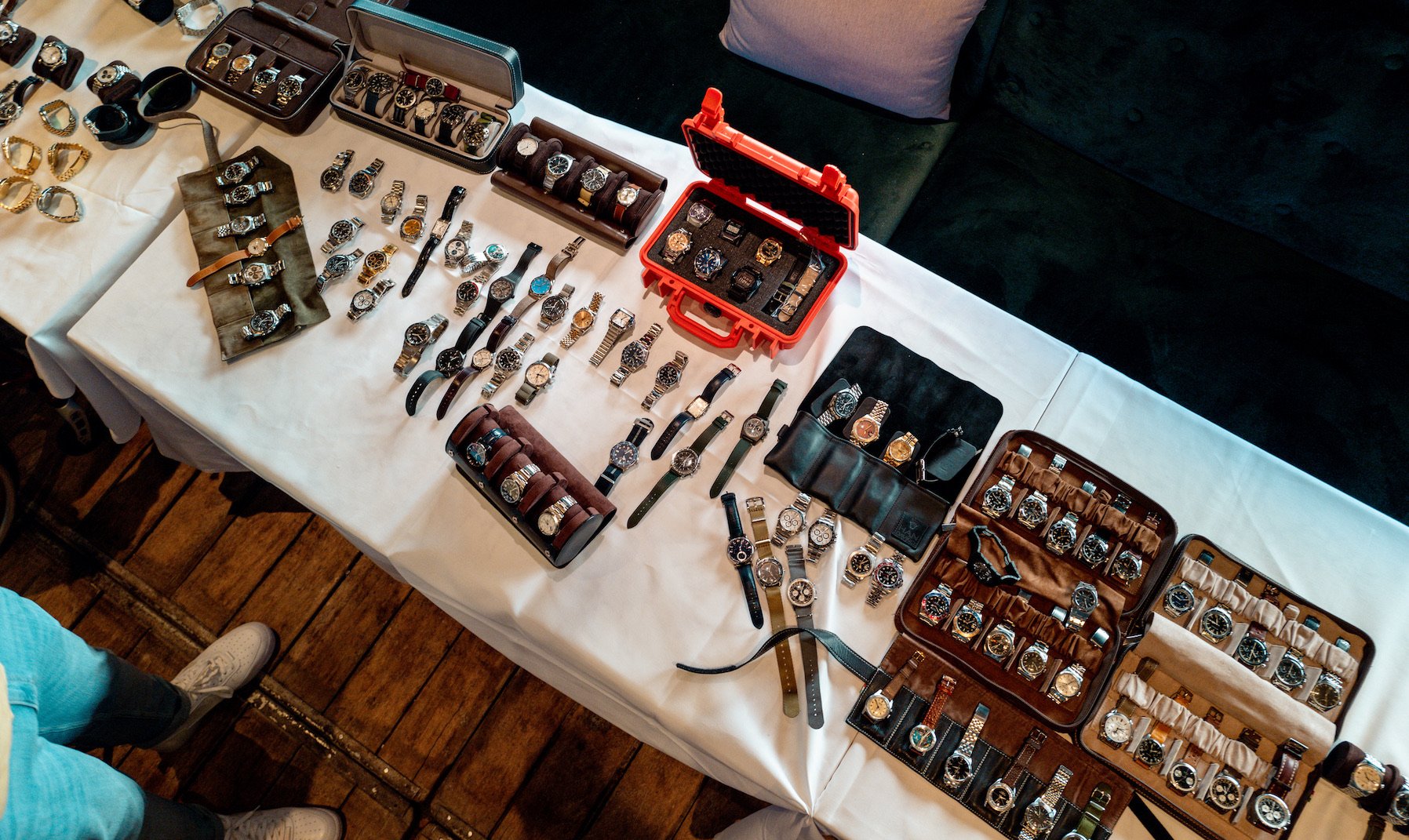 Photo report
Let's build up the suspense a little here and start with a few of the more "common" watches.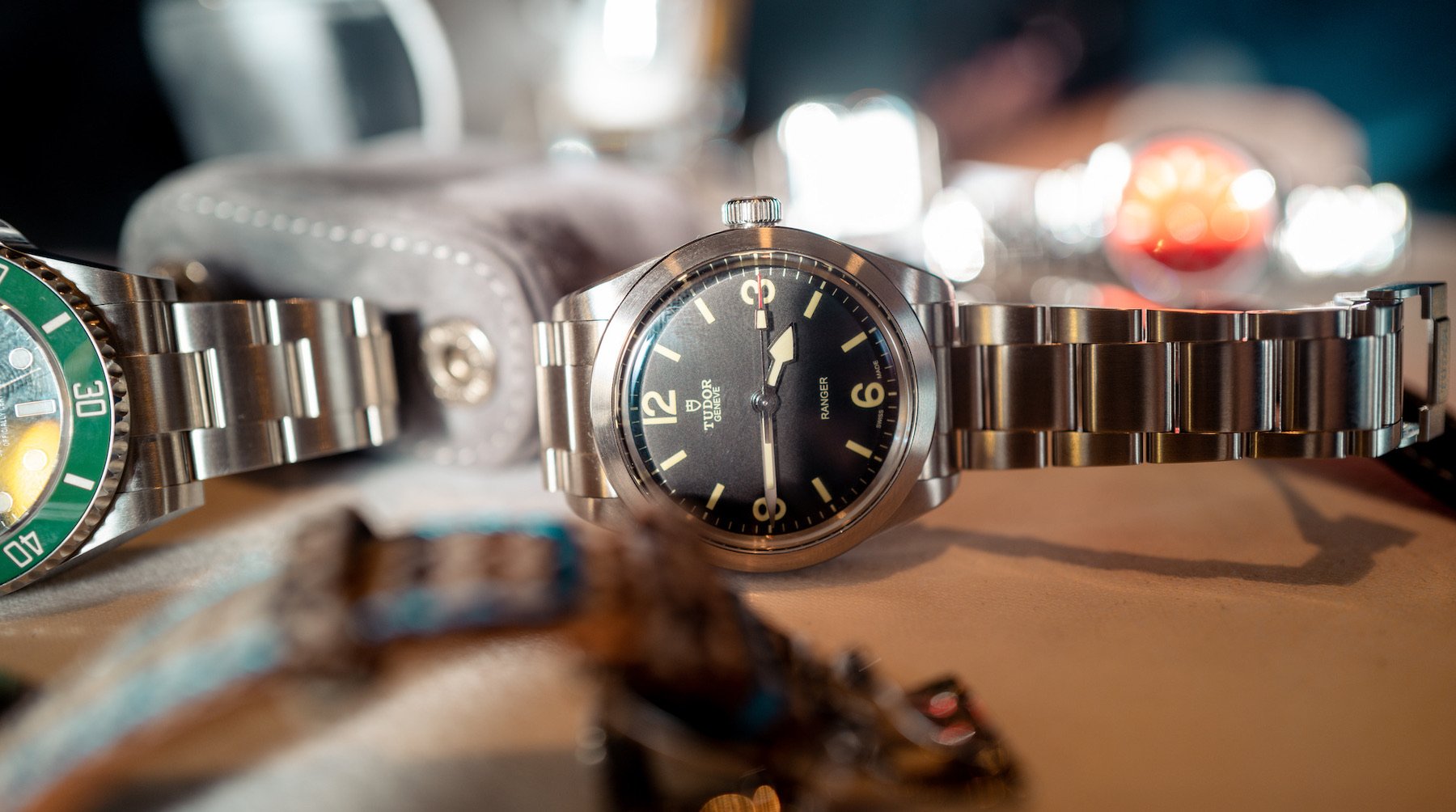 First is the Tudor Ranger. It was very nice to finally see this one in person. And as it's one of the newer releases, it got quite a bit of attention in the room.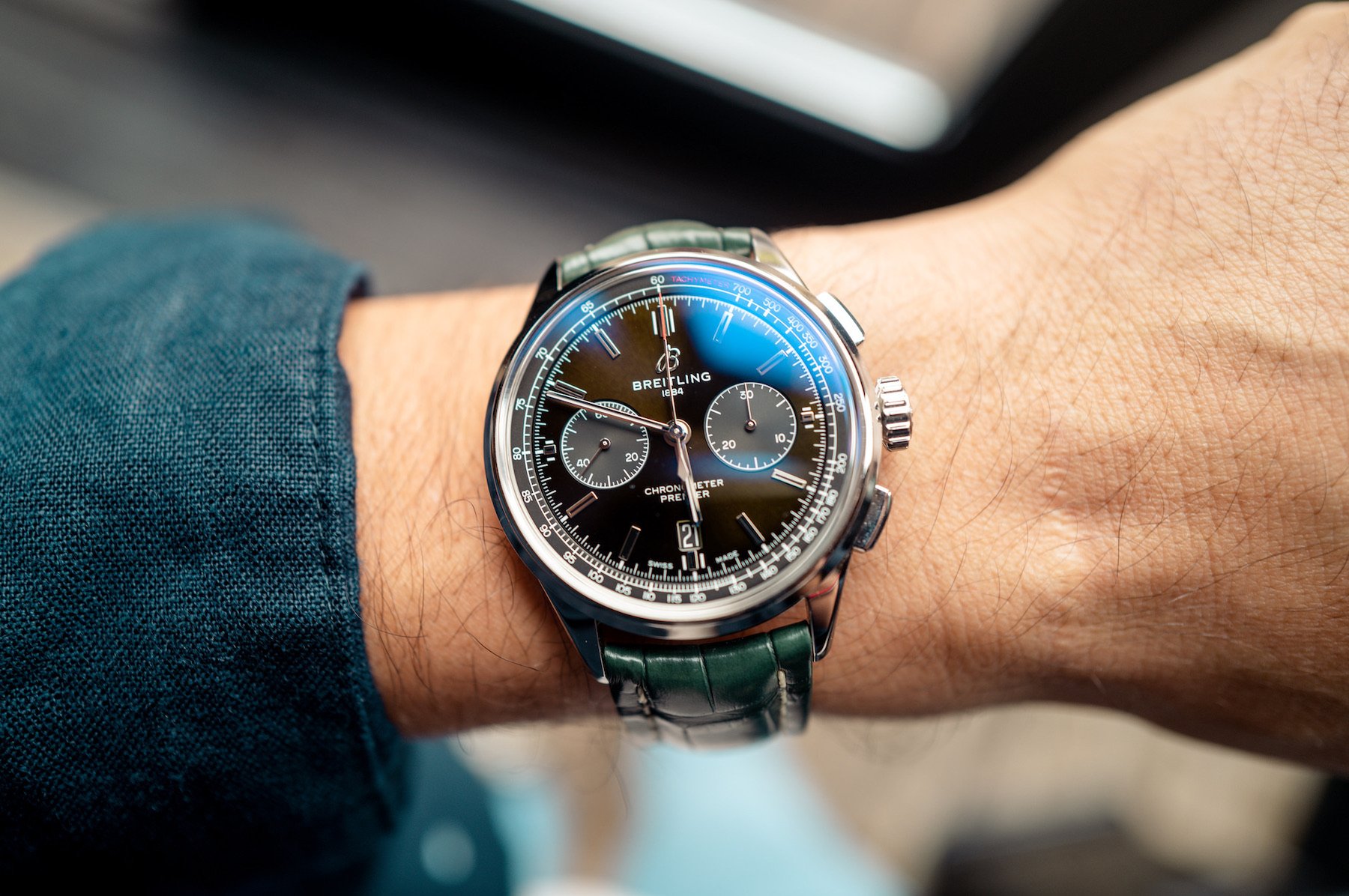 It was also good to verify that the green dial on the Premier B01 Chronograph from Breitling is very hard to capture. You really need the right lighting to make it not look black.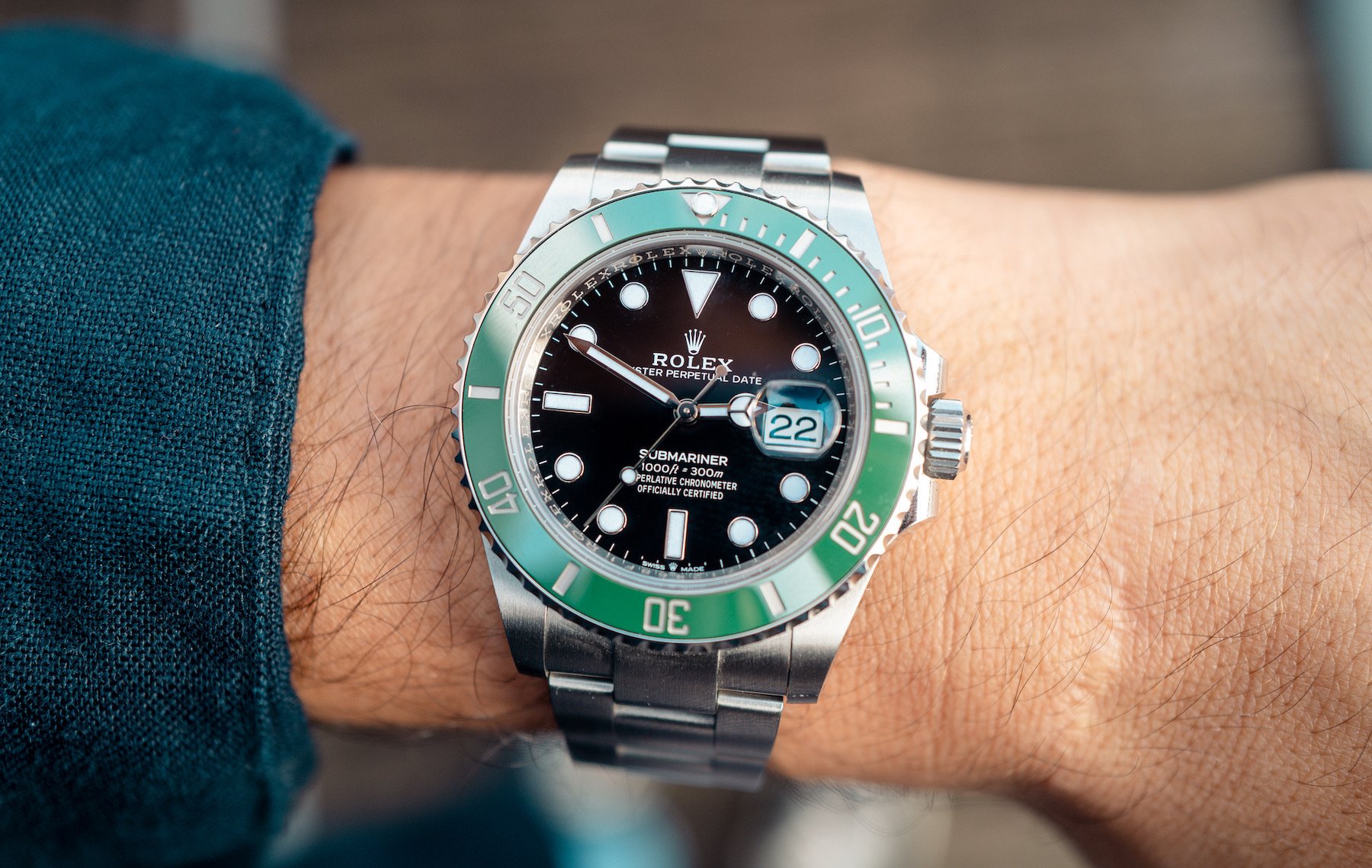 On the other hand, the green bezel on this Rolex Submariner does stand out. No wonder they call it the Starbucks!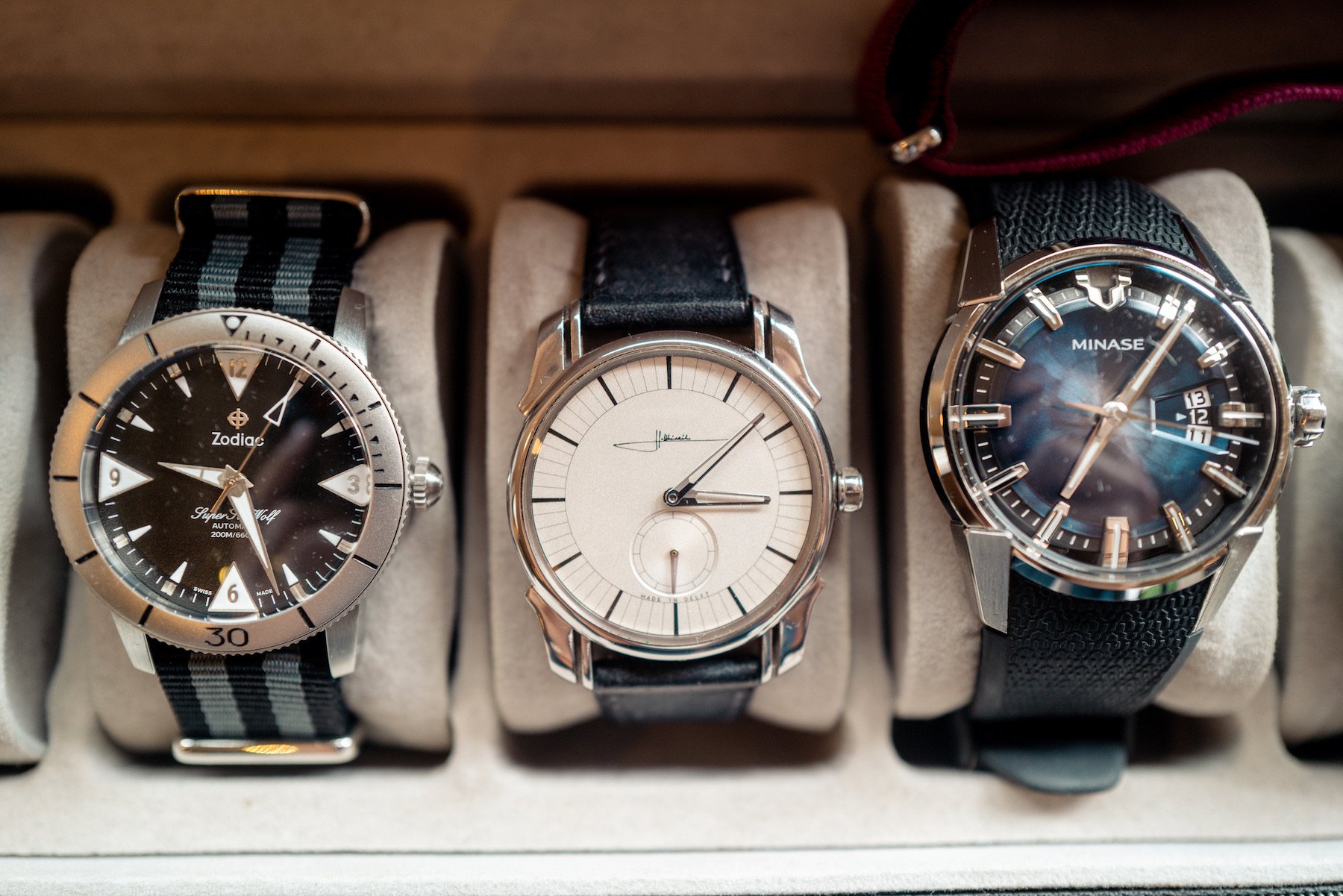 And while these were definitely not the most valuable pieces on the table, you certainly don't see them very often. Those lugs on the Holthinrichs get me every time, and the facets on the Minase Divido dial are so intriguing!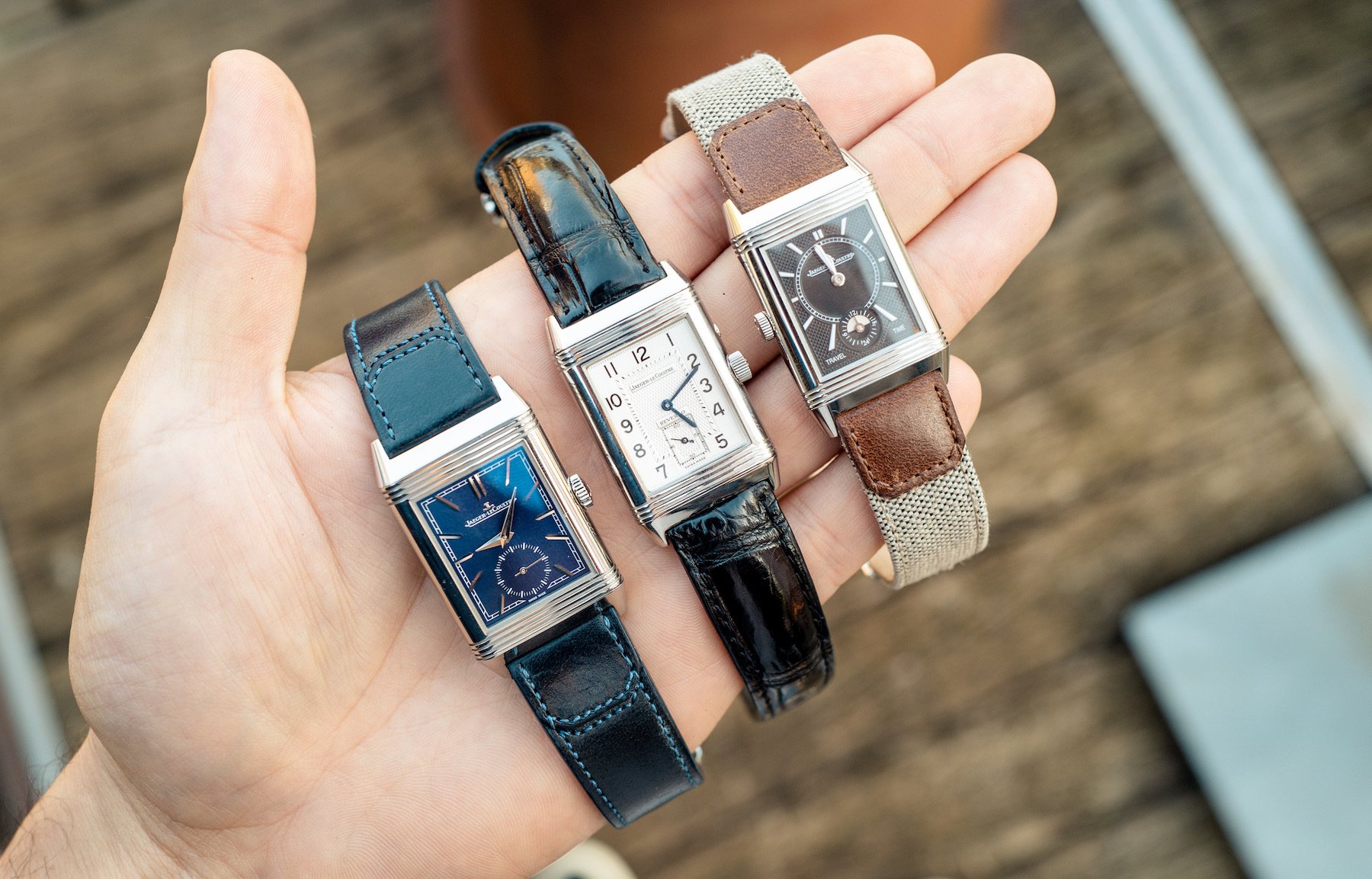 There weren't too many colorful Jaeger-LeCoultre Reversos around this time. Still, it's always nice to be able to compare sizes and debate whether a Reverso should have one or two dials.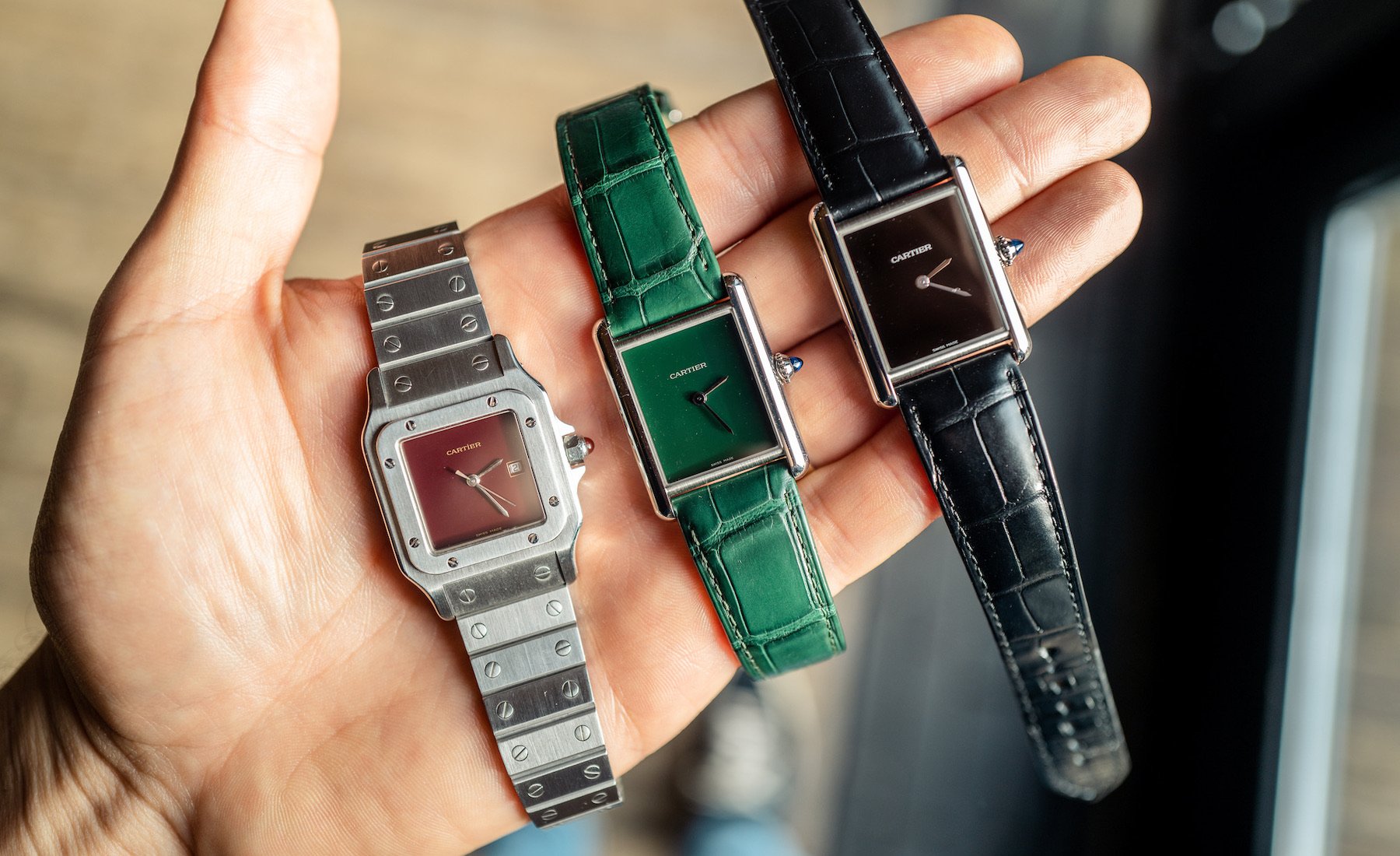 Which of these empty and colorful Cartier dials is your favorite? They certainly are so very elegant!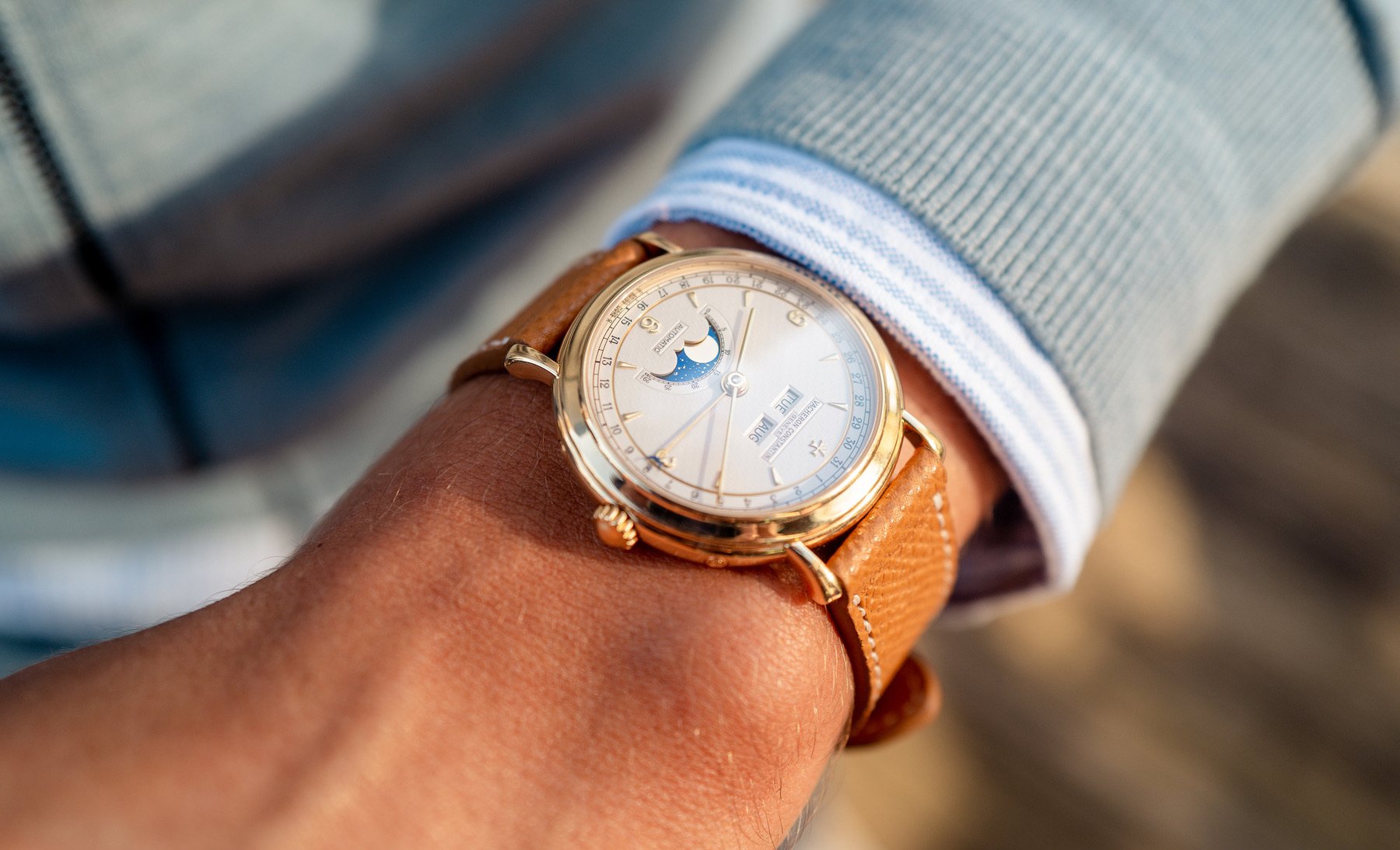 But I think the first prize for elegance should go to this Vacheron Constantin Triple Calendar Moonphase. What a beauty! And yes, that's my wrist in the picture. I tried it on for as long as I could, but then it had to go back to its rightful owner.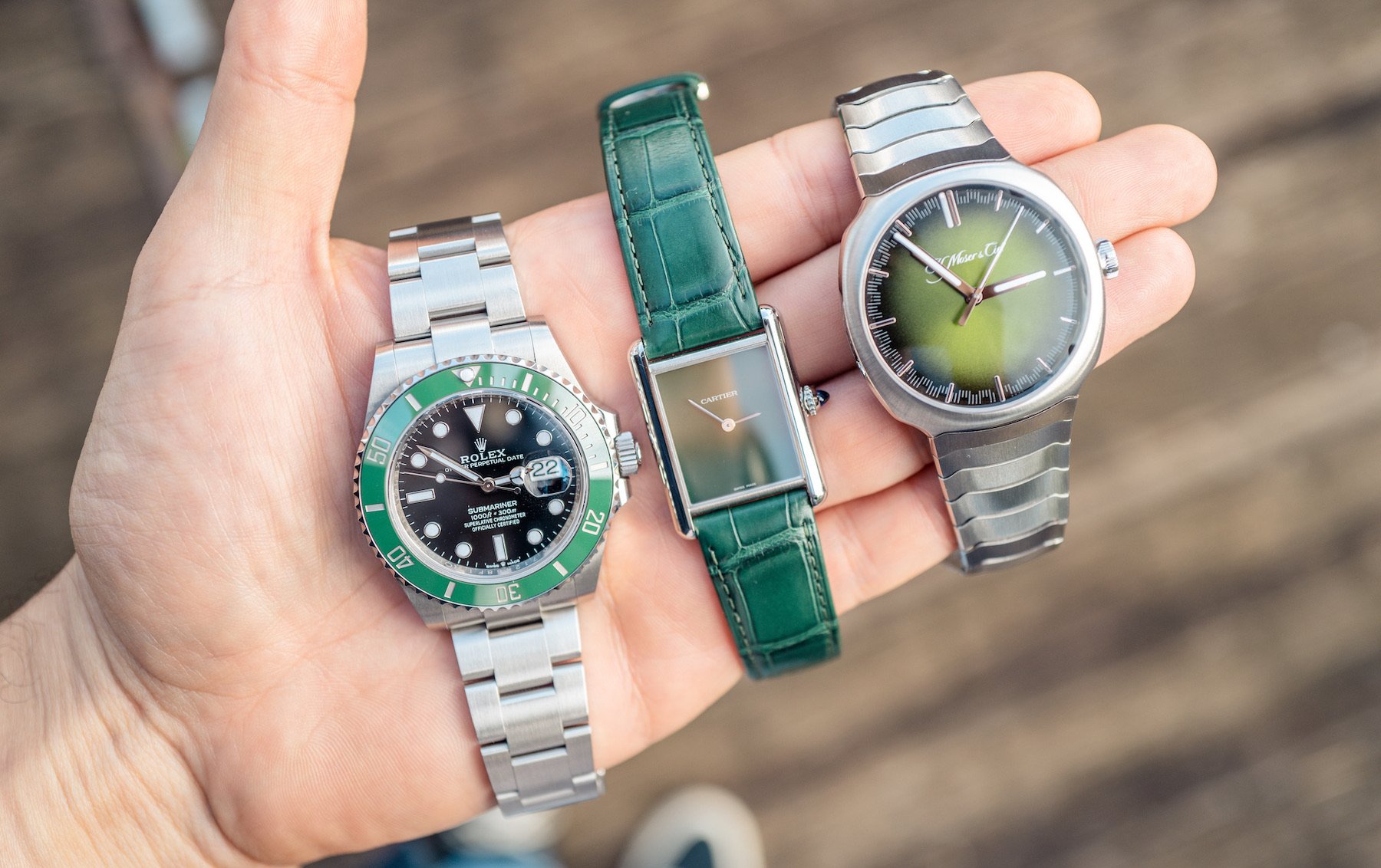 Here's a comparison between the shades of green used by different brands. Who does it best — Rolex, Cartier, or H. Moser? If I had to choose, I'd go for the Tank, but I think the Streamliner is definitely my favorite watch out of the three. What a beautiful case and bracelet design!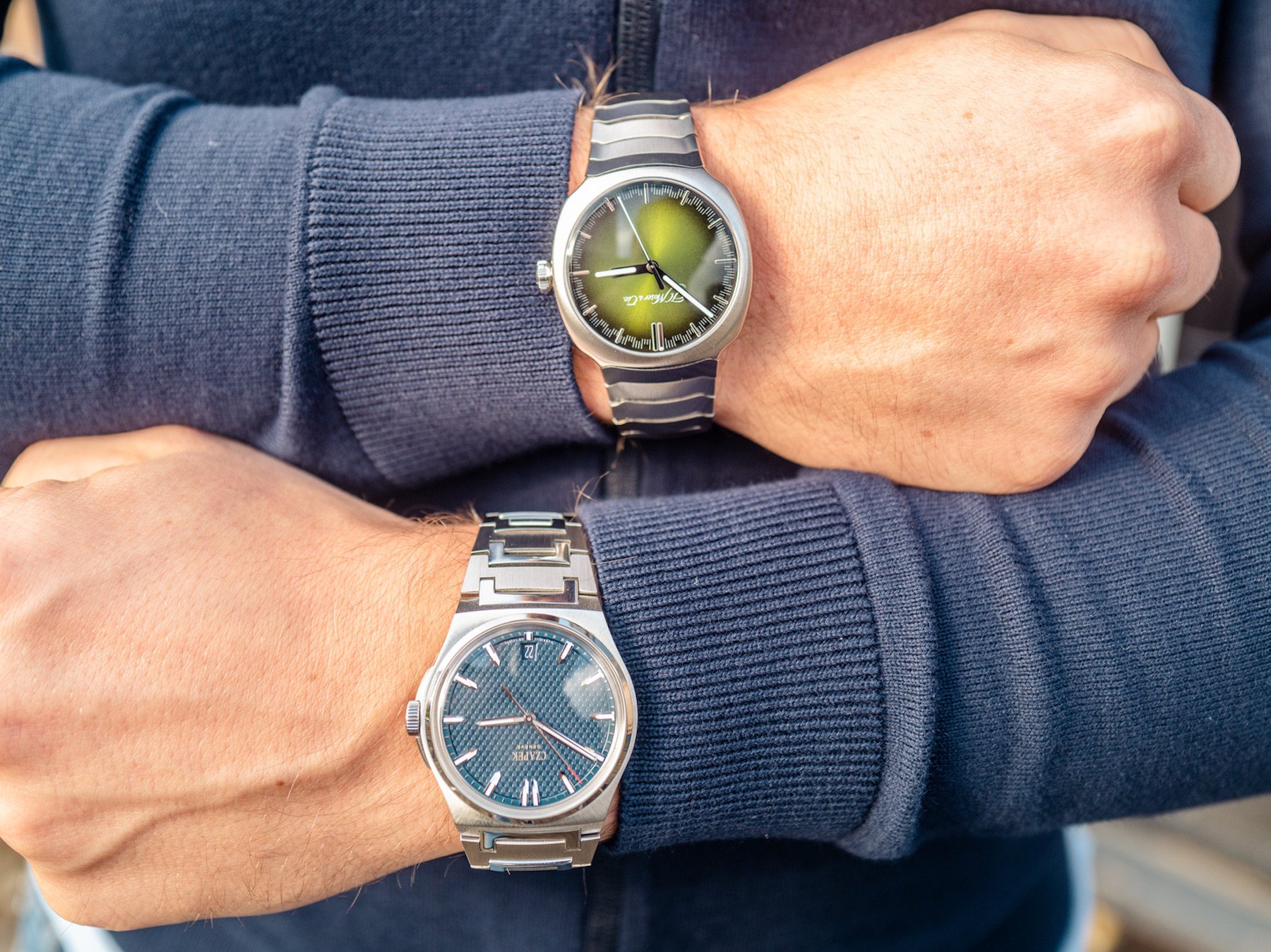 It's not every day that you can double-wrist a Moser and a Czapek! Both watches have integrated bracelets, but they are so different from one another!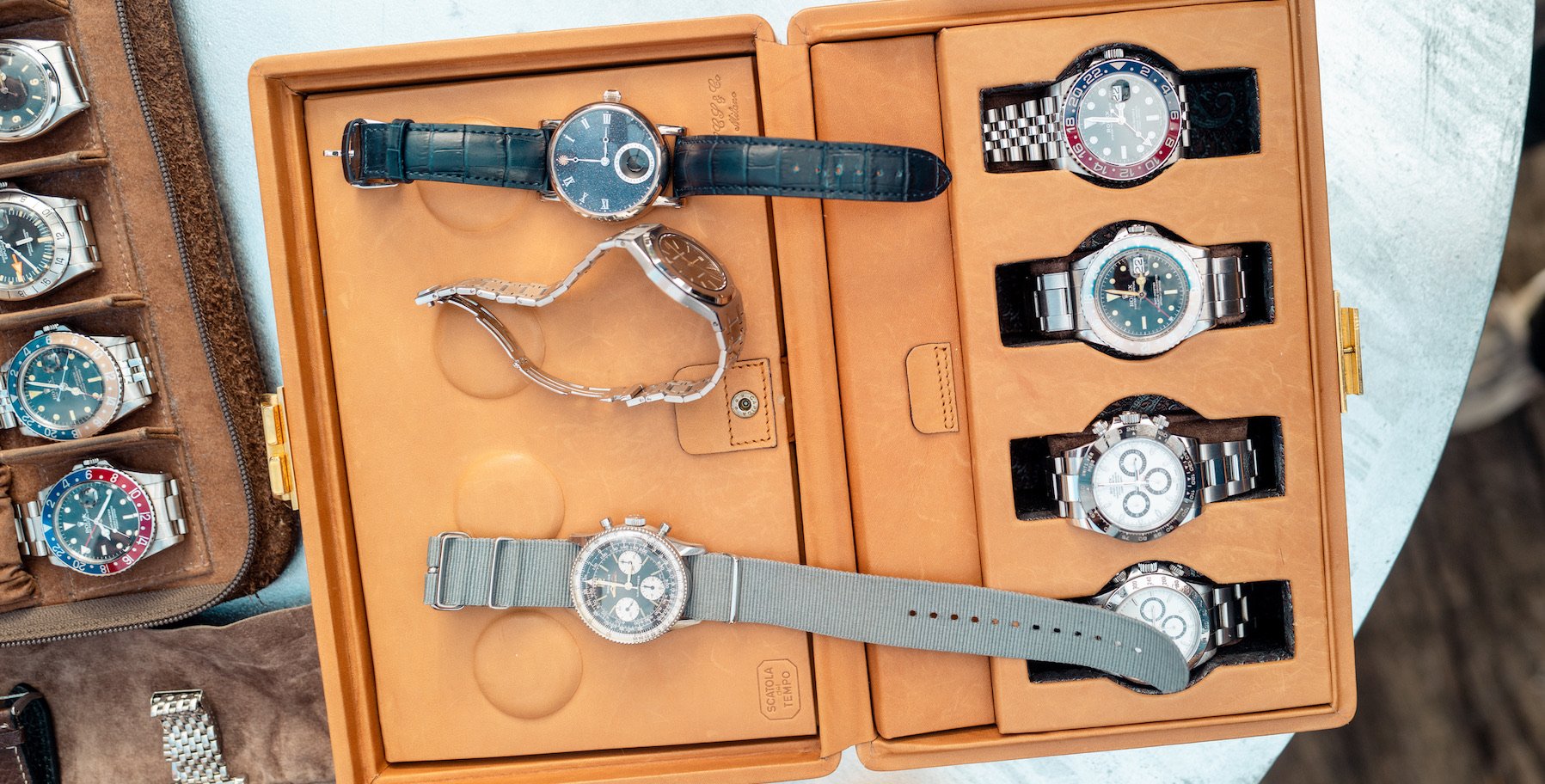 Oh, and apart from the modern Rolex watches, there was certainly no shortage of vintage Rolex watches either!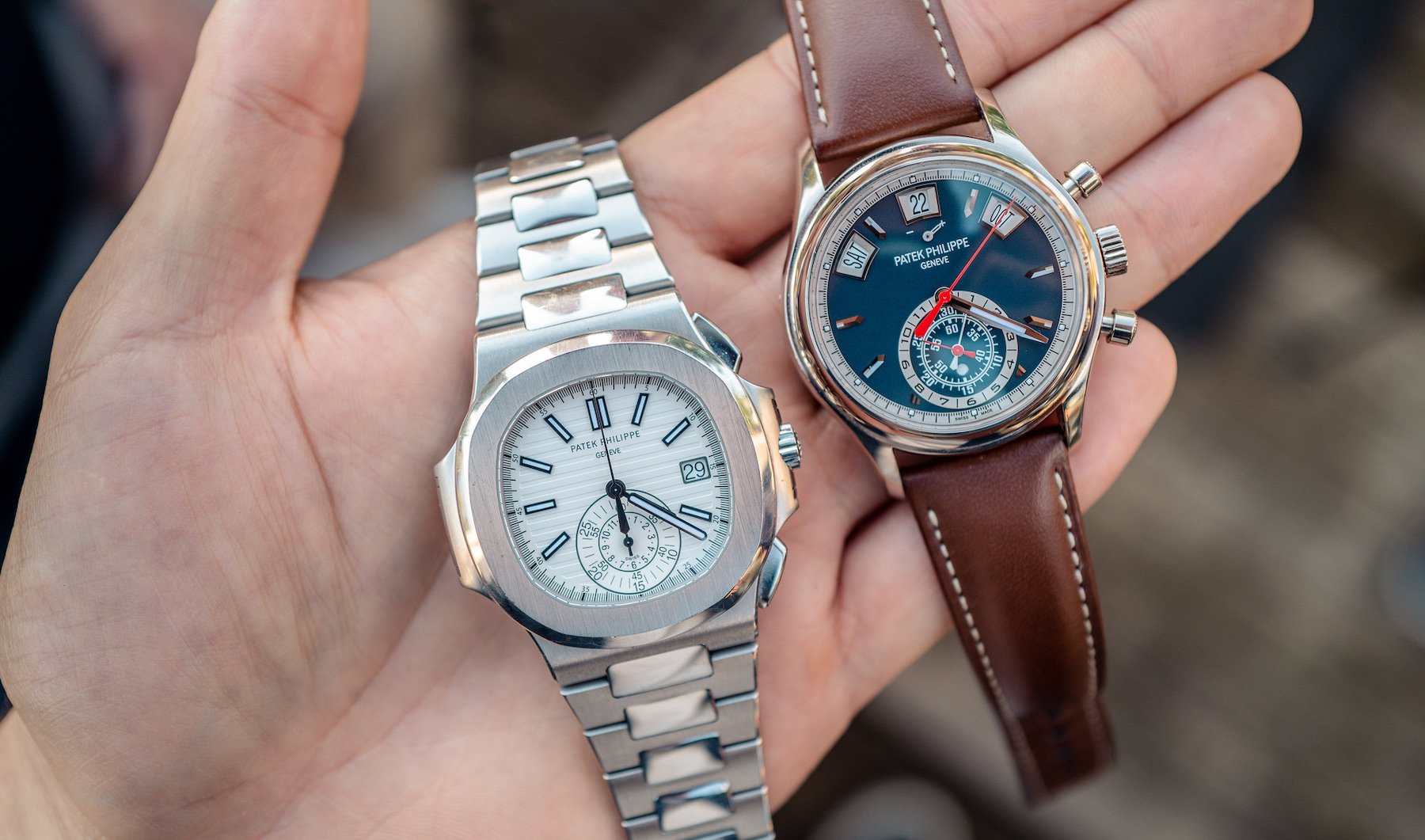 Just a casual handful of Patek Philippe chronographs. I'll let you choose between the more sporty and the more classy option here. But you'll be sure to impress the watch enthusiasts in the room with either one of these!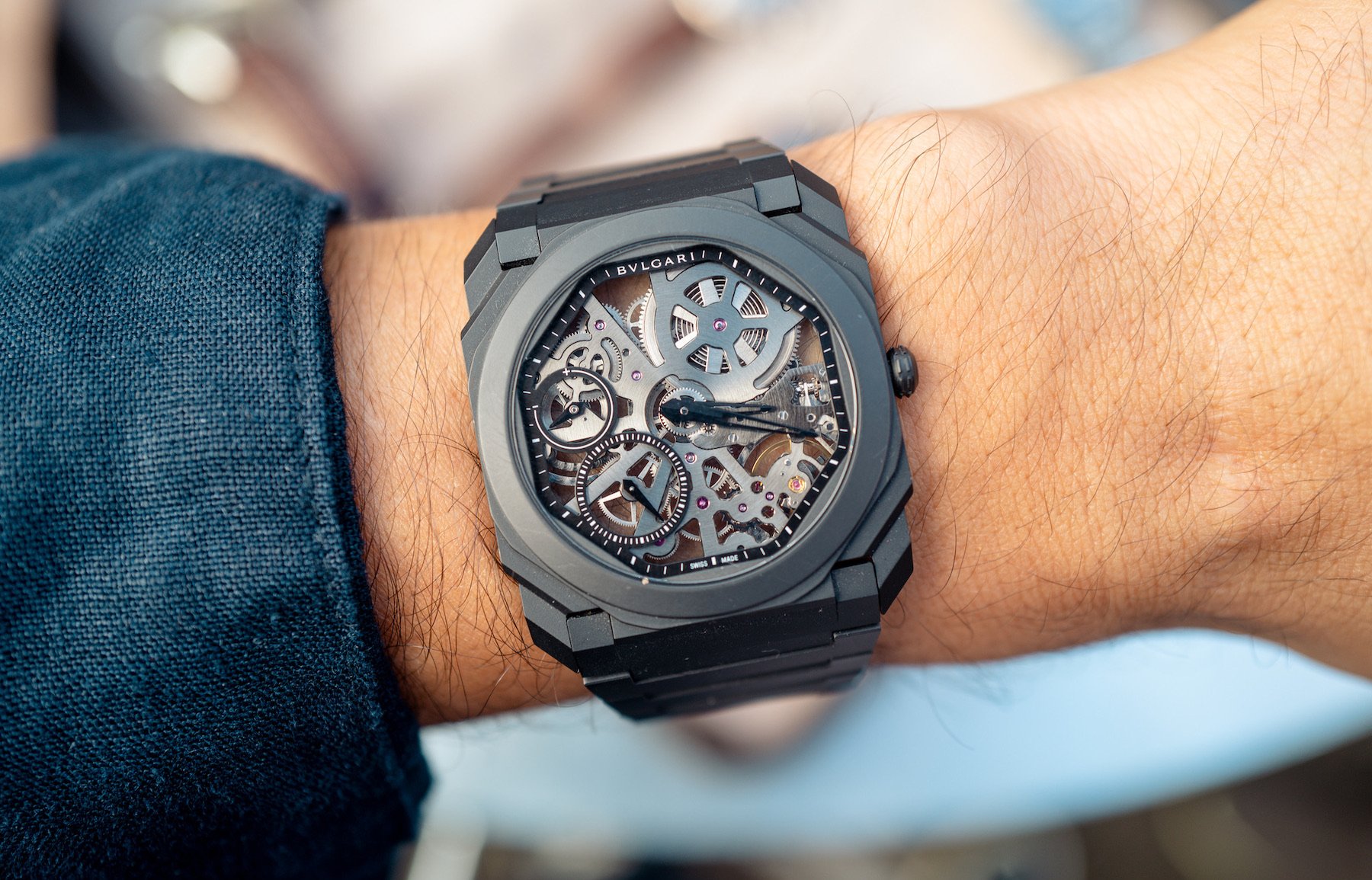 It's incredible what Bvlgari is able to fit inside the Octo Finissimo models. Somehow, the skeletonized movement works very well with the stepped case.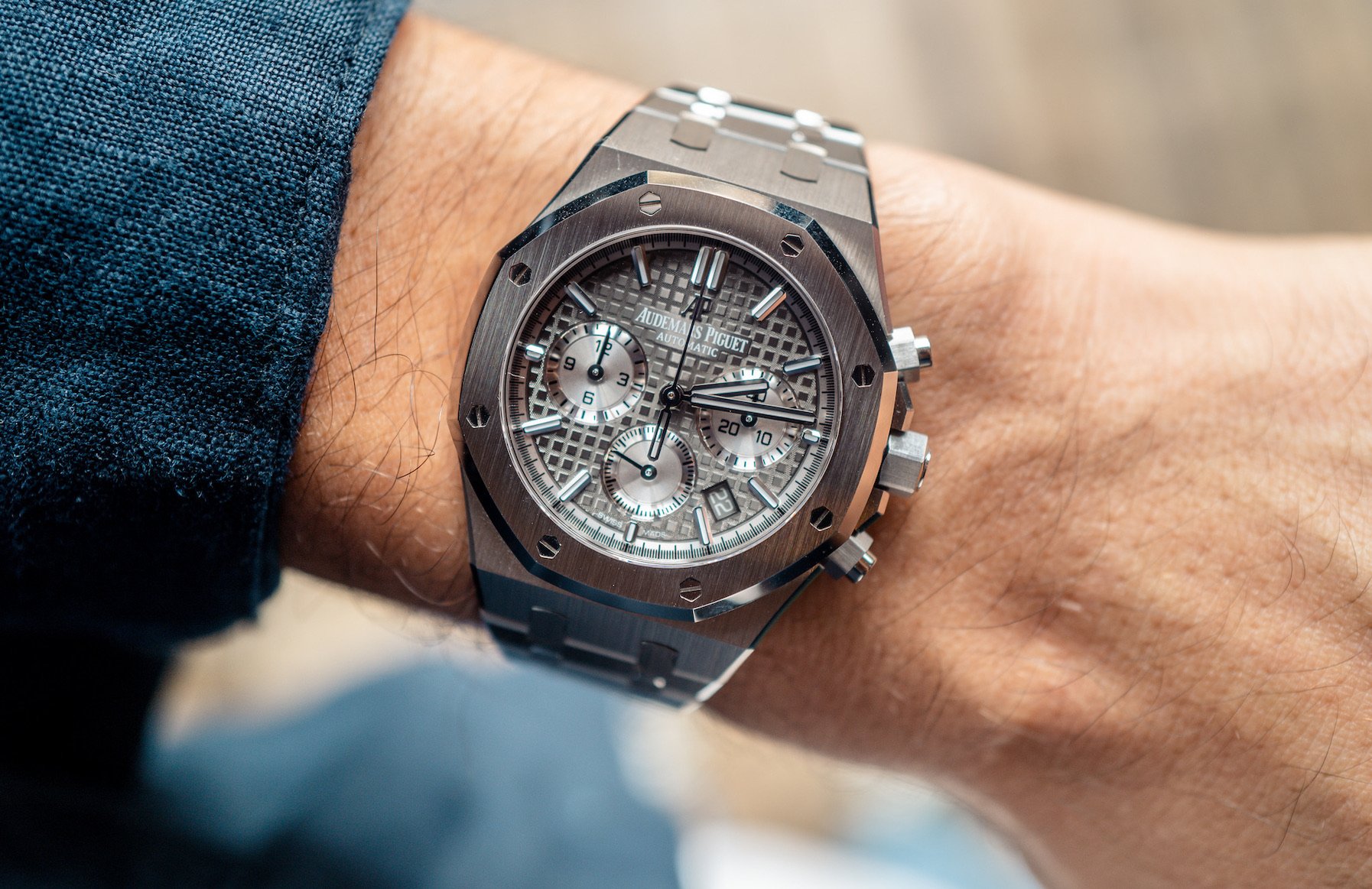 And it's not often that an Audemars Piguet Royal Oak chronograph fits me very well. But this compact one fits me rather nicely if I do say so myself! But it's still not a very under-the-radar watch, to be honest. Just like our next contender…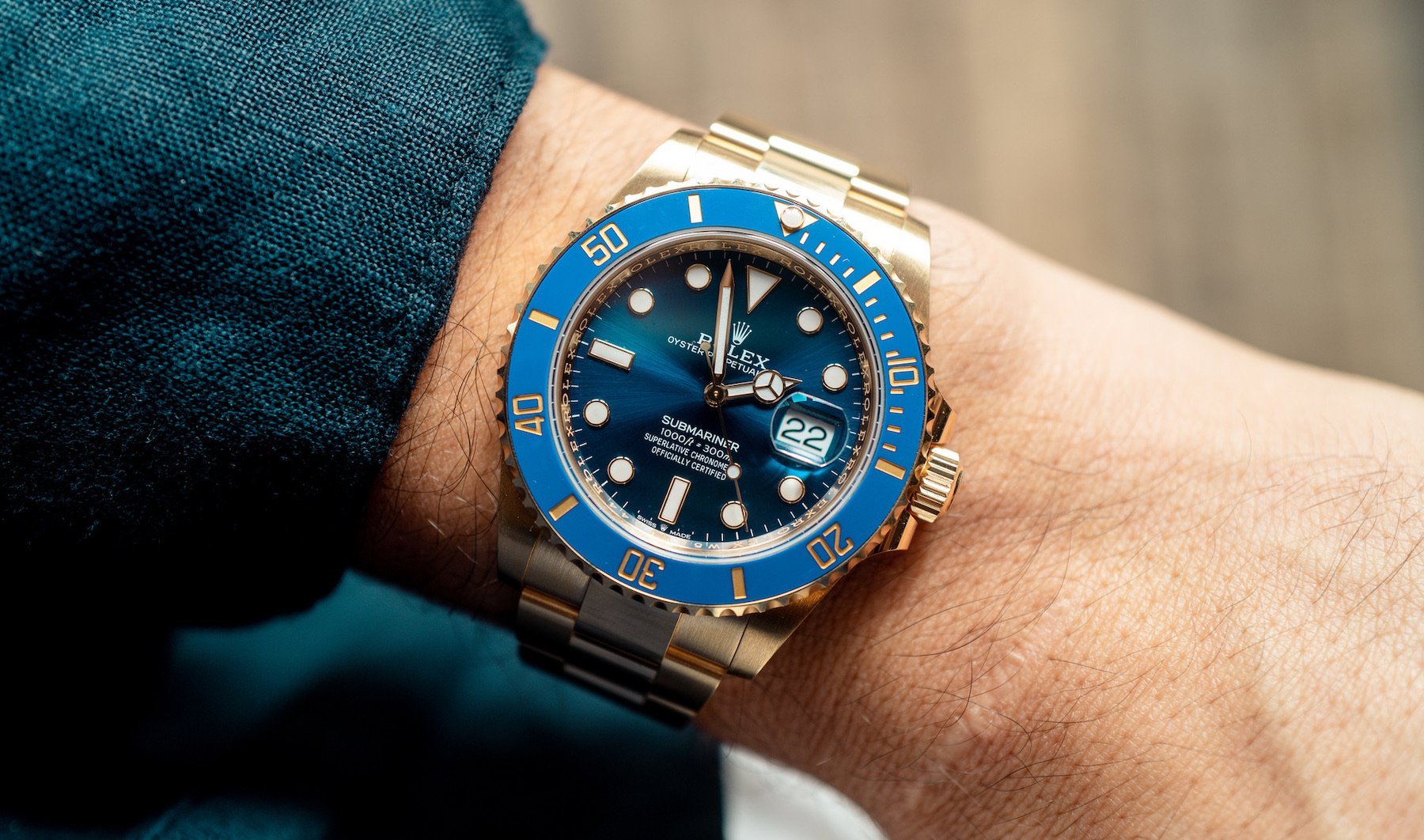 A Rolex Submariner can often be spotted from a mile away., but this one in yellow gold with a blue sunburst dial and a blue ceramic bezel could even be spotted from the International Space Station! It's still an incredibly nice watch to have around your wrist, I must say!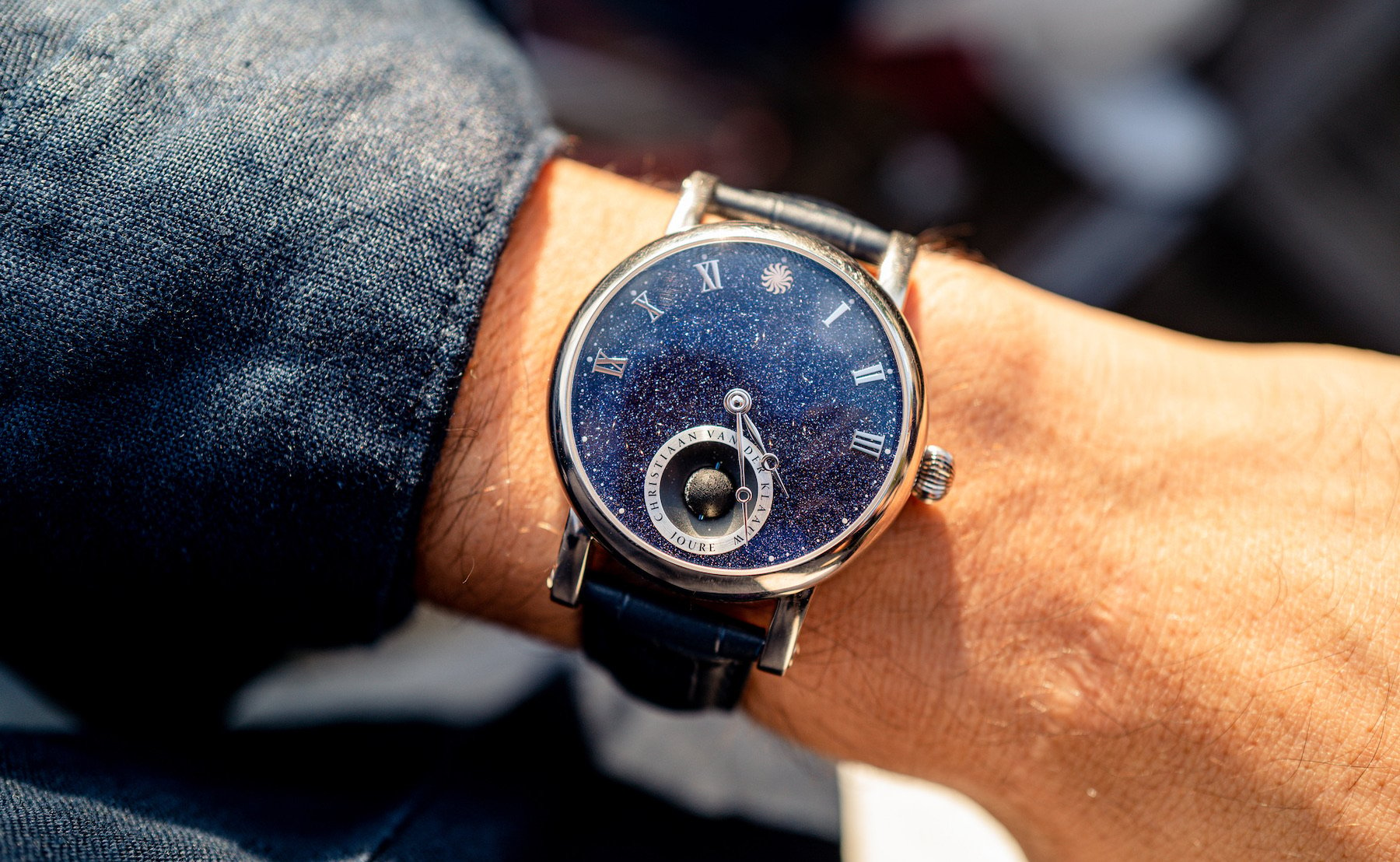 Now we get to the more unusual and rare pieces of the afternoon. This Christiaan van der Klaauw Real Moon Joure, for example, with its aventurine dial and a full three-dimensional moon. Impressive!
And now for something completely different. Any model from URWERK is already a rare sight but especially one in rose gold. This UR-103 is a real piece of (modern) art on the wrist!
And what about this M.A.D.1 in red? It was so cool to spin that rotor around a few times!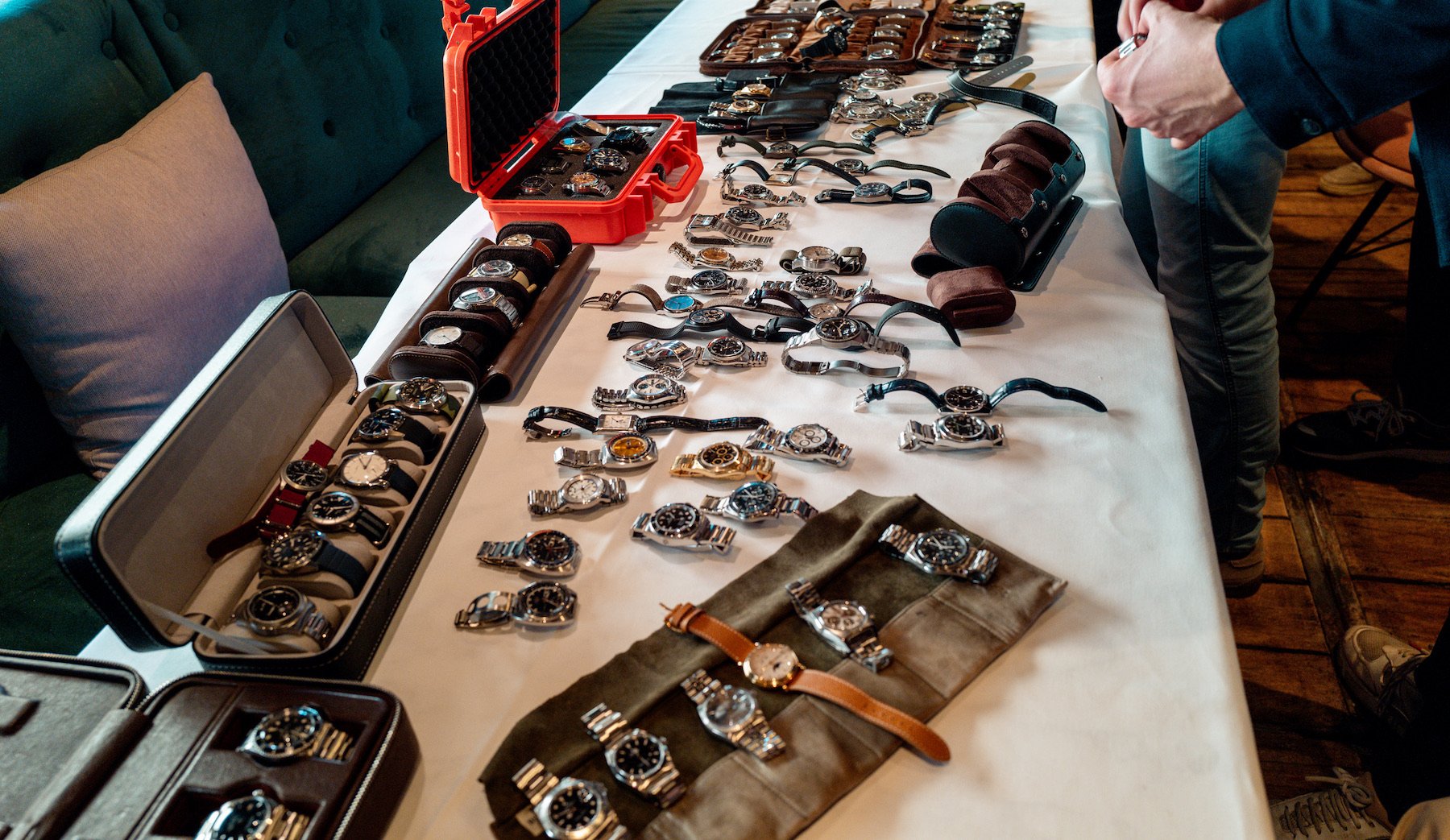 I hope you enjoyed this quick photo report, and please let me know in the comments how get-togethers have changed your view on watch collecting!
And a big thank you to @bwatched for providing us with his beautiful pictures.
You can also find and follow me on Instagram: @fliptheparrot