What Do I Need All These Watches For? A Collector's Conundrum
A personal story on collecting watches
When my grandfather took a bath or even washed his hands, he would take off his Omega Constellation. It had some water resistance, but he just didn't risk it. He bought that watch around his 50th birthday and took great care of it. I imagine he would smile with bemusement at the size of my collection, but also with the oddly idiosyncratic way in which I interact with it and, in no small way in my mind, justify the presence of each and every watch therein…
How times have changed! When I take a bath or wash my hands, I do take off my Moonwatch, I admit. But only because I am exchanging it for the Ploprof 1200M, or some other hulking diver that seems up to the occasion. It seems that for each task or event, there's a watch in my collection that is best for the job. Life was so much simpler back in the day. I'm not saying it was easier though. I mean, what a brutal existence my grandfather must have lived with just one Omega to help him through the memorable times of his life. I am lucky, I guess. Lucky, but still grateful for my collection because of the joy it gives me. I'm sure many of you reading this will identify with this sentiment. I also imagine that just as many non-watch folks (muggles) would think I am mad.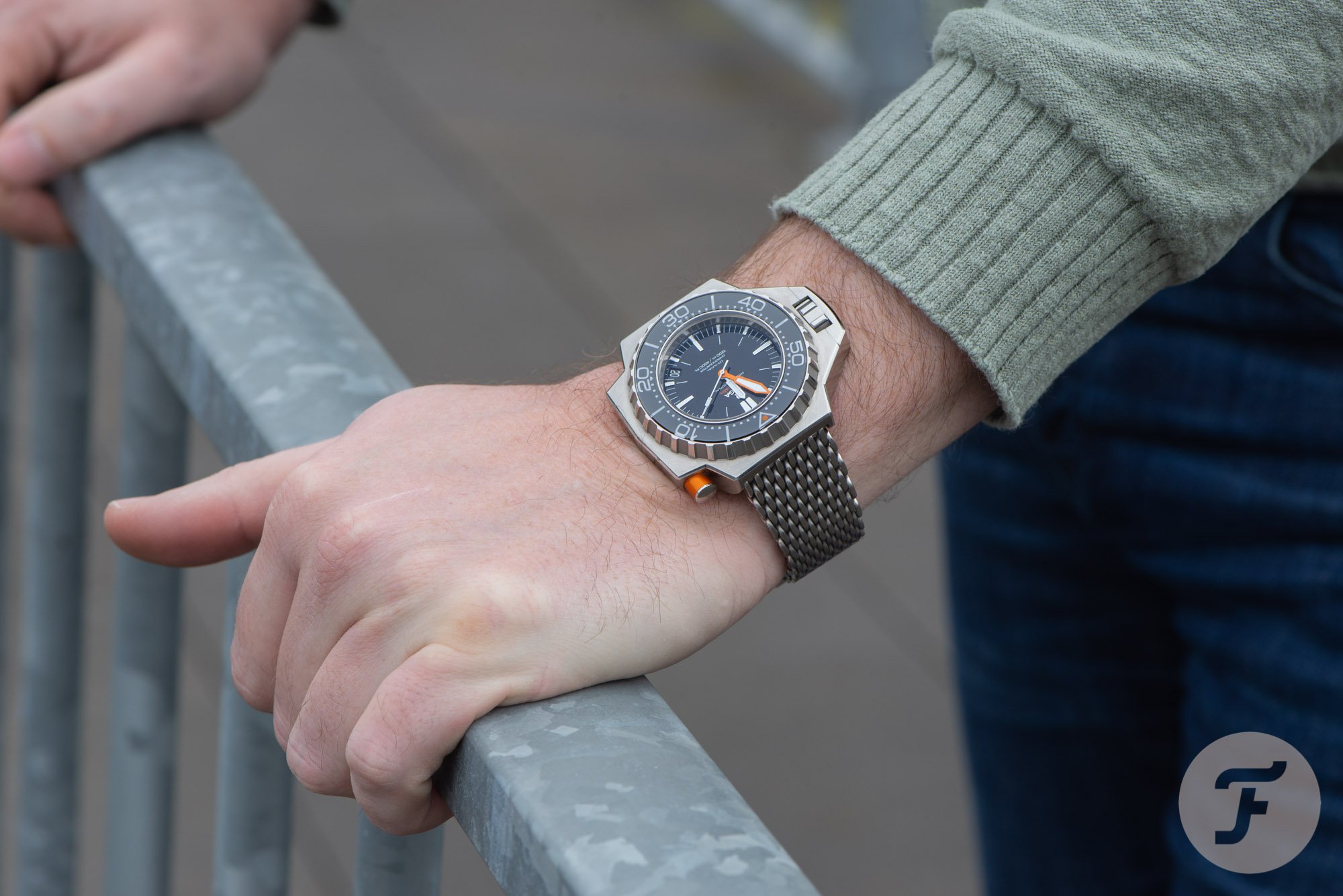 One watch, one pen, one camera
What I am trying to say here, is that half a century ago, you would buy an expensive product like a watch, to use for the rest of your life. Watch collecting was not a thing. My grandfather also had one good fountain pen, for example. A Pelikan 140 with a 14kt nib. He also had one good camera. You catch my drift.
He wore his Omega Constellation for 42 years in a row from 1969 till the day he passed away in 2011. Before 1969, he wore a military watch he received from an American pilot at the end of WWII in 1945. When that watch stopped functioning, he bought the Constellation. I asked my dad if he knew where the pilot's watch went, but apparently, it was on a shelf until some light-fingered uncle came by, and made it disappear. At least that's how the story goes in the family.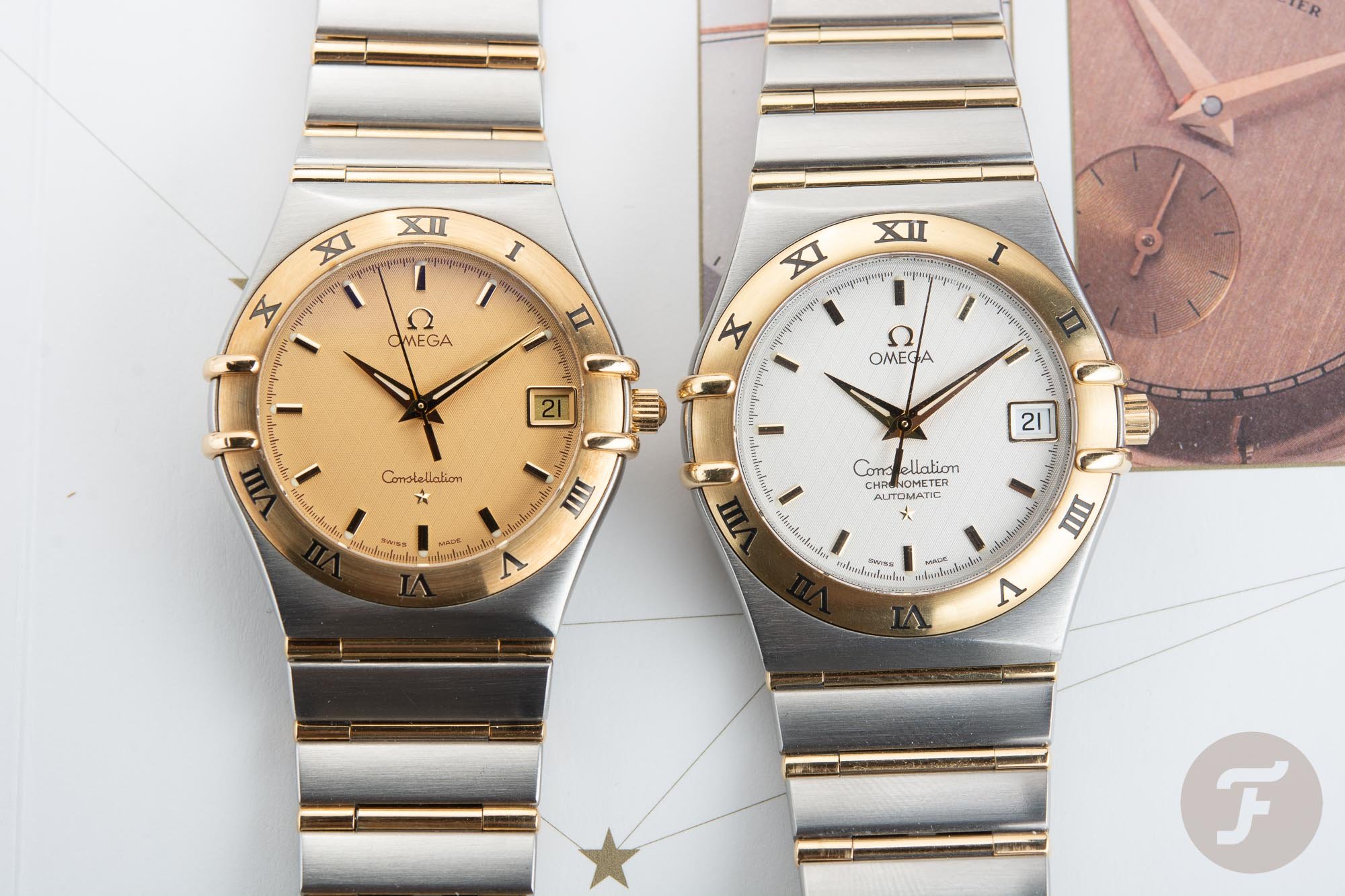 Anyway, when I got my hands on an Omega brochure in the second half of the 1990s, I told my dad that I would just want that one Constellation in 18kt gold and steel, and that would be it. "Sure", he replied, with an unconvinced smirk smeared across the lower half of his face (I guess he knows me quite well). But, then, the apple doesn't fall too far from the tree: you should see his attic. It is packed with so many Märklin trains, any specialty shop owner would blush at the sight of it.
You know the next part of the story well. After I got my Constellation in 1998 as a graduation gift (the left one in the picture above), it kickstarted my watch collection. The same is applicable for fountain pens. It started with a Montblanc Meisterstück 146 and now I am looking at an entire box filled with them. Or cameras. Or RC cars. Comics, too. It would seem I have something of an addictive personality…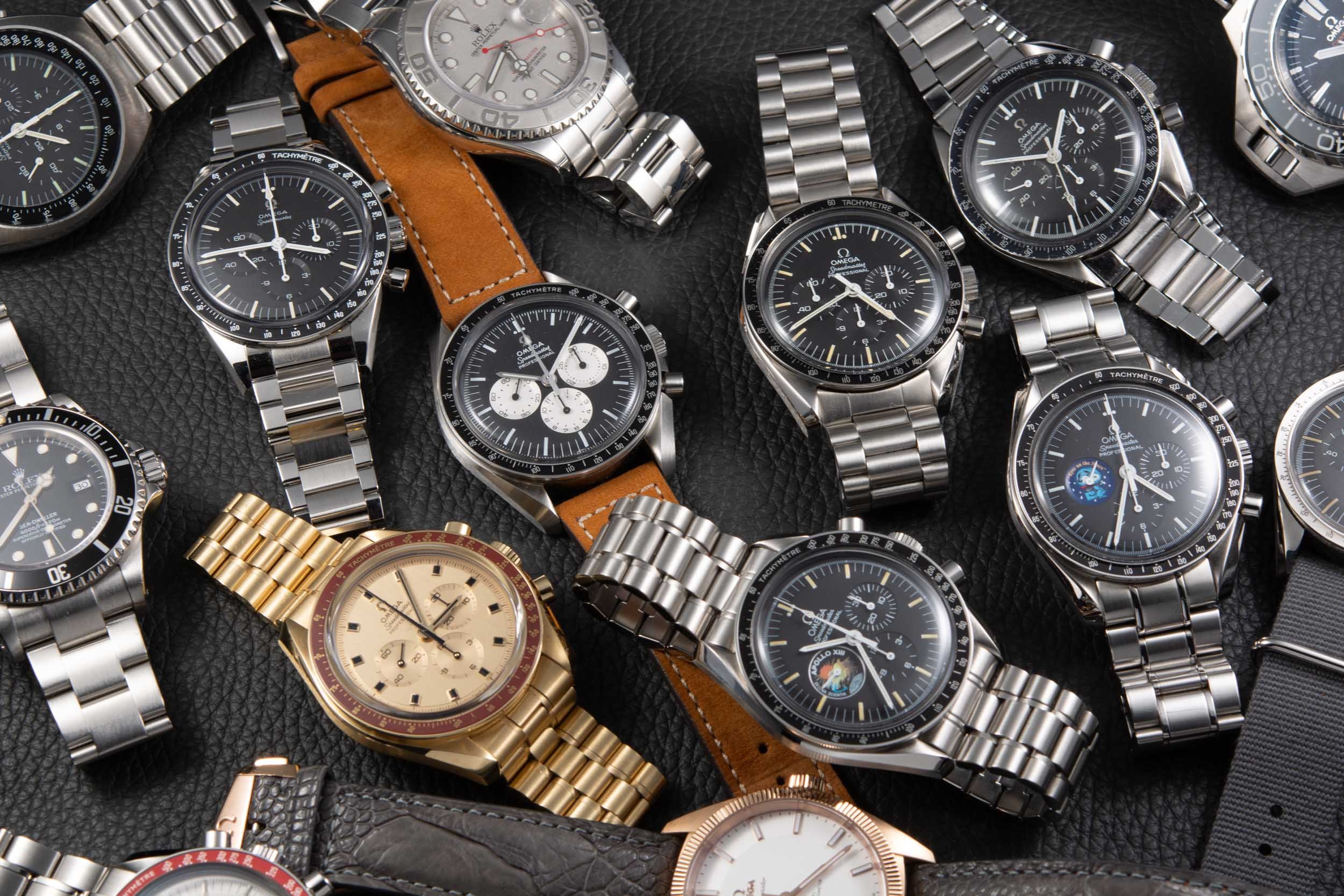 Collecting watches
But back to watches. If I manage to live as long as my grandfather, I am more or less halfway. And already I am wondering what kind of burden I'll be leaving behind for my wife and daughter with all these watches (and other things) when my time comes. It would have been much easier if I'd committed to just one nice watch. Perhaps two. A dress watch and an everyday watch. But I didn't. It's all got somewhat out of hand… And yet, even now, looking round me at the detritus of my passion, I do not — I can not — regret it.
Is luxury still luxury if it is ubiquitous?
But that doesn't change the fact that sometimes I find myself feeling a bit jealous of my grandfather's generation. I know that before every big purchase, he did his research. Whether that was his designer furniture, a car, a camera, or a watch. In those days, research was a bit different from today's, and you were very dependent on advertisements and the opinion of the jeweler. But he did what he could do and bought the Constellation in February 1969. I have to say, even after all the experience and exposure I've had in the industry since, he made a fine choice. I mean, just look at it (above).
That kind of purchasing makes one very particular. I have so many watches in my collection now, I sometimes struggle to decide which one to wear. Often I will take a spare to the office so I can swap halfway through the day. I cannot help it so much: I have an urge to collect things. Perhaps that is the greatest difference between my generation and my grandfather's. Collecting things was never more a thing than it seemed to become in the era of my youth. My generation grew up surrounded by the idea that more was better and that the individual mattered. I don't think he had the same mentality at all.
In his day, fewer people had the means to access the luxury of excess. Their choices were often made once and therefore had to be made well. He chose a watch that best represented his personality, no matter the season. My watches represent subtle shades of my character — moods, even. I have the luxury of being able to shift between gears whenever I feel like it. He never did. There may well have been times he would have preferred a PloProf on his wrist. But, if there were, he probably never realized consciously what he was missing out on. And maybe I am missing out on not being able to understand what that kind of inherent frugality feels like.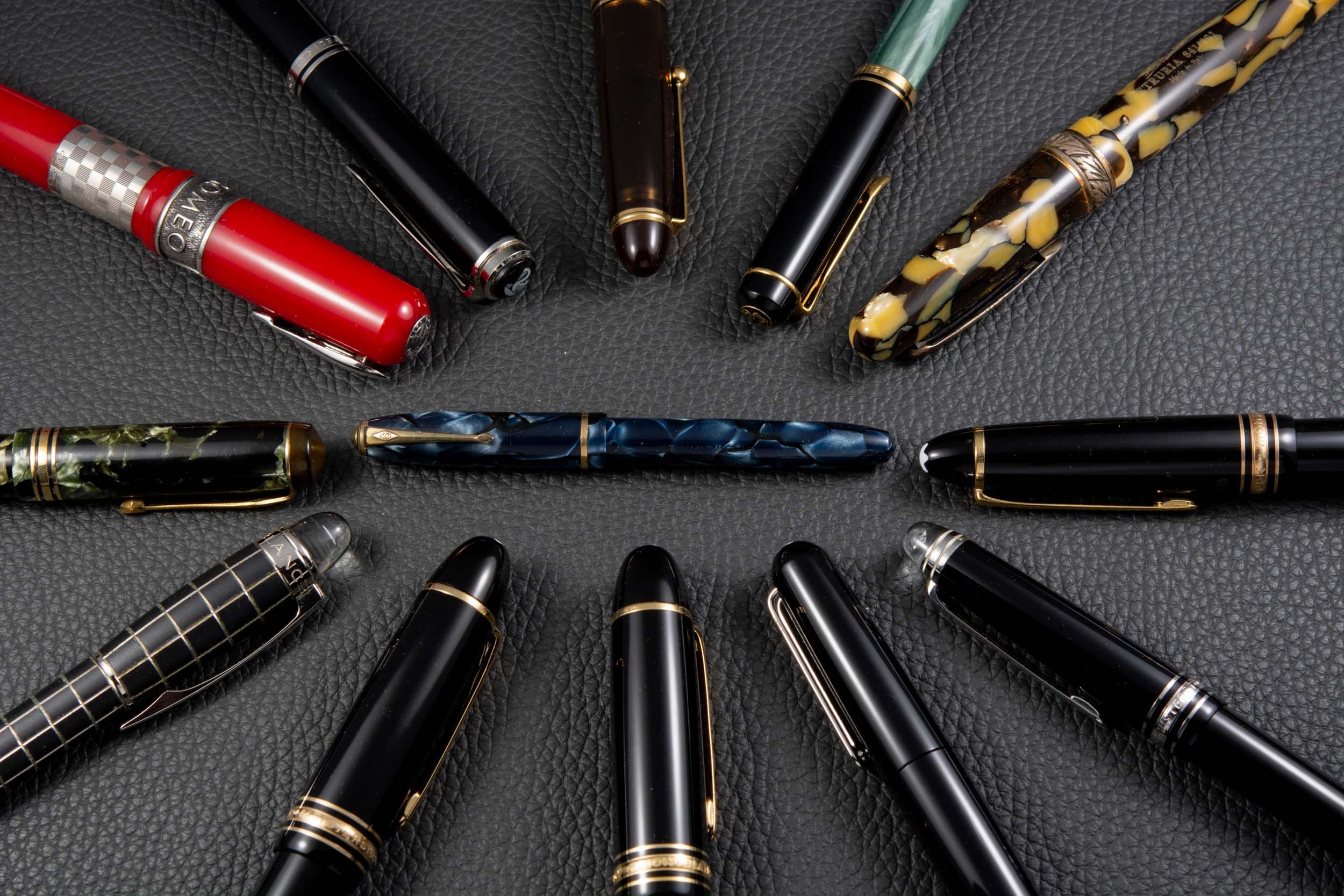 A virtually impossible task…
Now, on my desk are his watch and his pen. Things he used on a daily basis, perhaps the pen was already retired at some point, but these are the things I have. Also, on my desk, is a tray filled with fountain pens and a box with a number of watches that I own. Wouldn't I be happier when I just had one watch? Or more relaxed, at least? On the one hand, I wouldn't mind owning a nice watch for the rest of my life. But there are a few things that make this virtually impossible.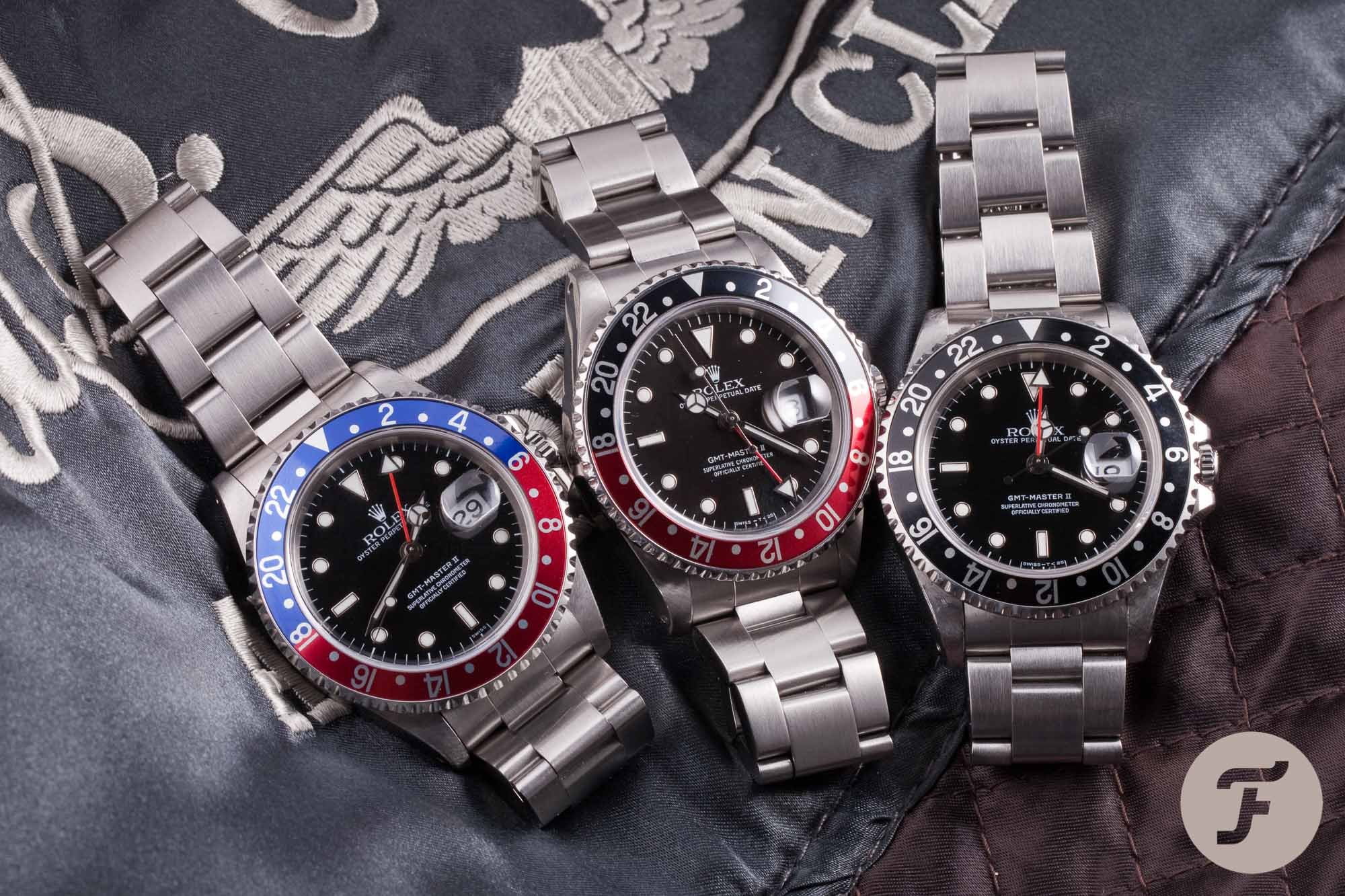 Changing direction in collecting watches
I noticed that in every phase of my life, I have a demand for a different type of watch. When I was in my 20s, I didn't like anything gold. I just wanted a steel sports watch. Whether that was a Speedmaster or GMT-Master. And I own or did own all of those models.
When I was in my 30s, I liked to have a more high-end watch, like a Royal Oak Jumbo. I bought a few Royal Oaks and I truly cherished them. Until the moment I realized that it was an irresponsible amount of money for one watch (and I'm not even talking about today's prices). More importantly, I realized that a Speedmaster gives me much more pleasure and is more fun to wear. So I sold a Royal Oak (Chronograph) and got a couple of Speedmasters in return.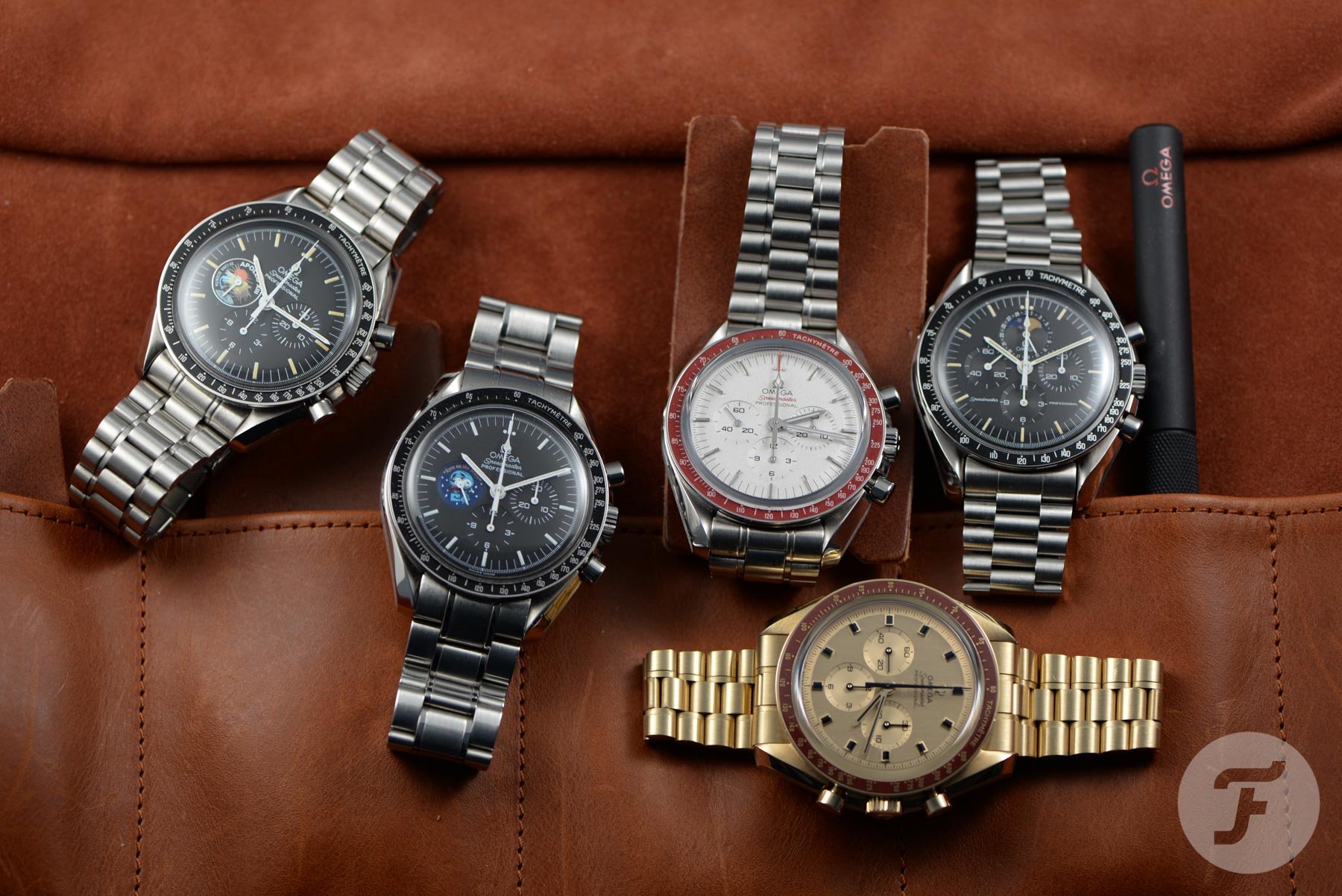 Now that I am in my 40s, I don't feel the lure of the next (big) purchase anymore. I find that soothing. I also started to appreciate gold watches even more than I already did. Consequently, I sold my last Royal Oak to be able to fund something in 18ct gold. I haven't missed the Royal Oak for a single second since I said goodbye to it.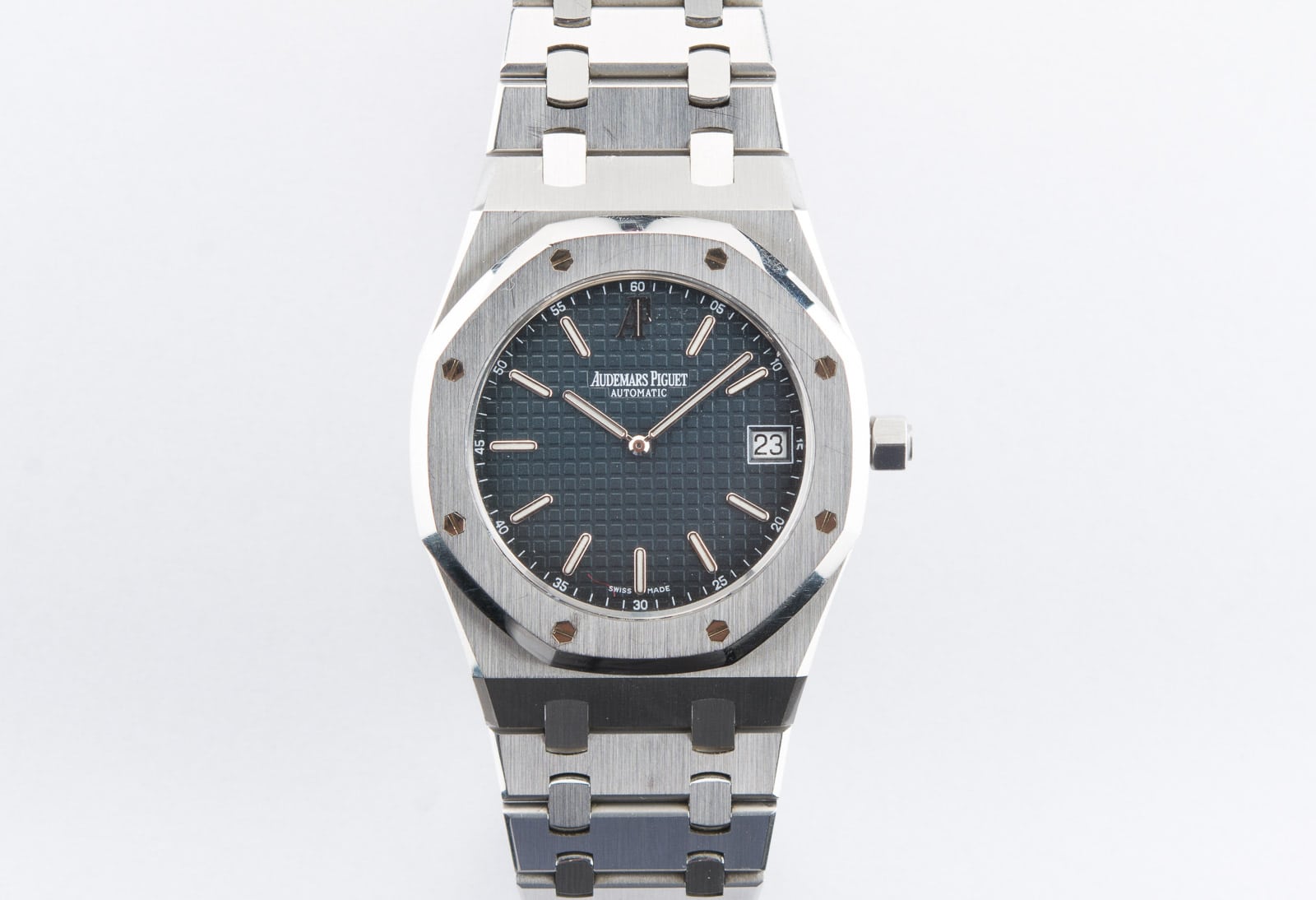 No More FOMO
I see the hype for the Royal Oak 15202 every single day on Instagram, for example, but it doesn't seem to affect me one bit. I am happy with the watches I have and have had, and there's no real craving anymore for the next piece. Sure, if there's a new watch that I truly like, I might buy it, but the burning desire to own it is not there anymore. Did I lose my passion for watches? I surely didn't, they are a big part of my life and I wouldn't mind adding a Bvlgari Octo Finissimo or one of the premium G-Shock models, for example. Or one of the new Omega De Ville Trésor models. But let's just say I am not anymore in the hurry I used to be in when I liked a certain watch. If it won't happen, there's no man overboard.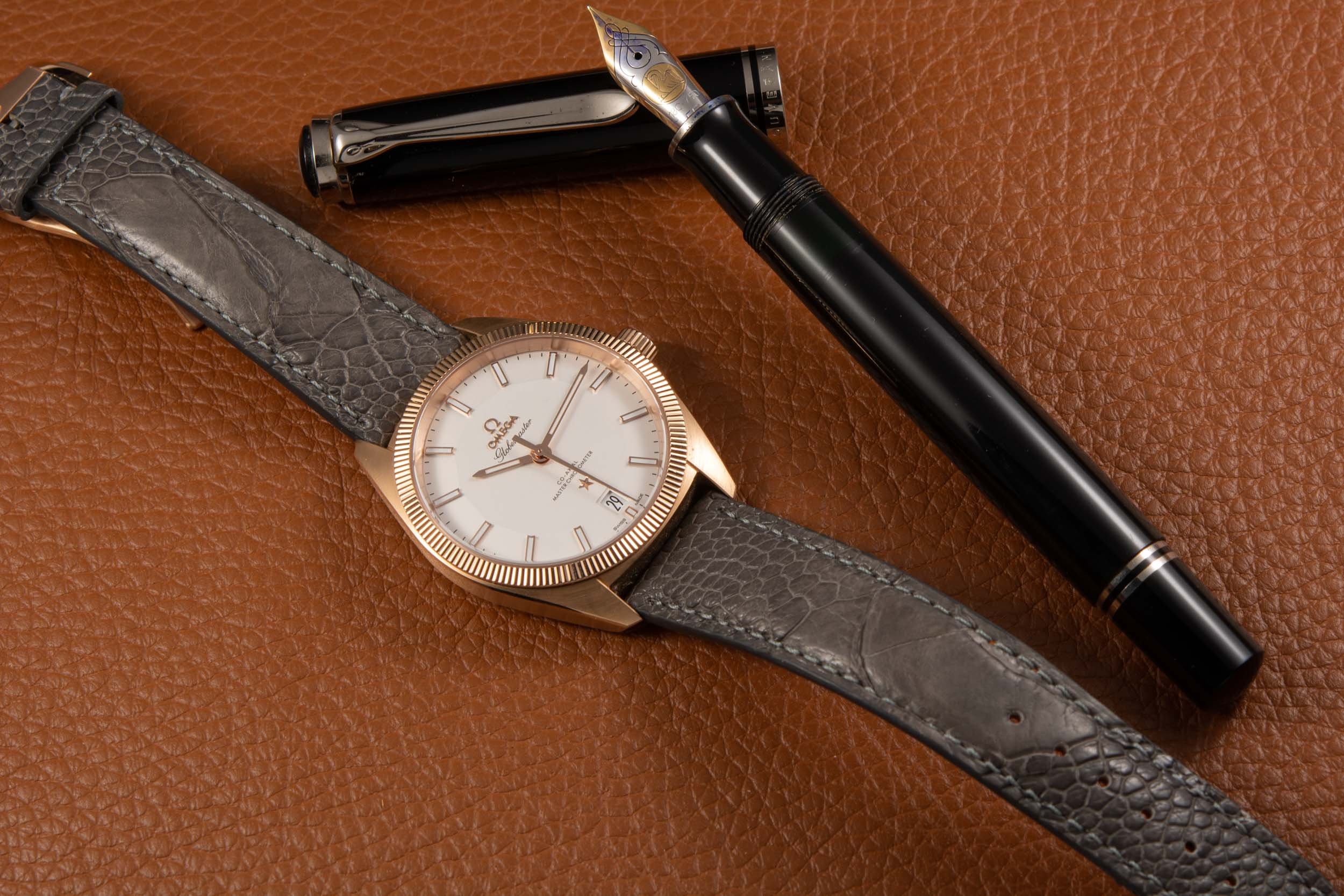 Can I live with only one watch?
With this new peace of mind, also came the realization that I have collected quite an irresponsible number of watches. What do I need all these watches for? The question, "Can I live with one watch?" keeps recurring. And while I might consider downsizing my collection as the years wear on, I can simply answer with a, "No."
Unlike my grandfather, I can't live for 42 years with only one watch. We live in different times today. I have more disposable income than he did so I don't have to live with just one watch. Certain events or tasks require a different watch in my mind. My example at the beginning of this article in which I exchanged a Speedmaster for a Ploprof whenever I need to wash my hands was an exaggeration, of course. But, when I play golf, I do want to wear a watch. Perhaps not a gold Speedmaster or Submariner, but something like a G-Shock or Apple Watch.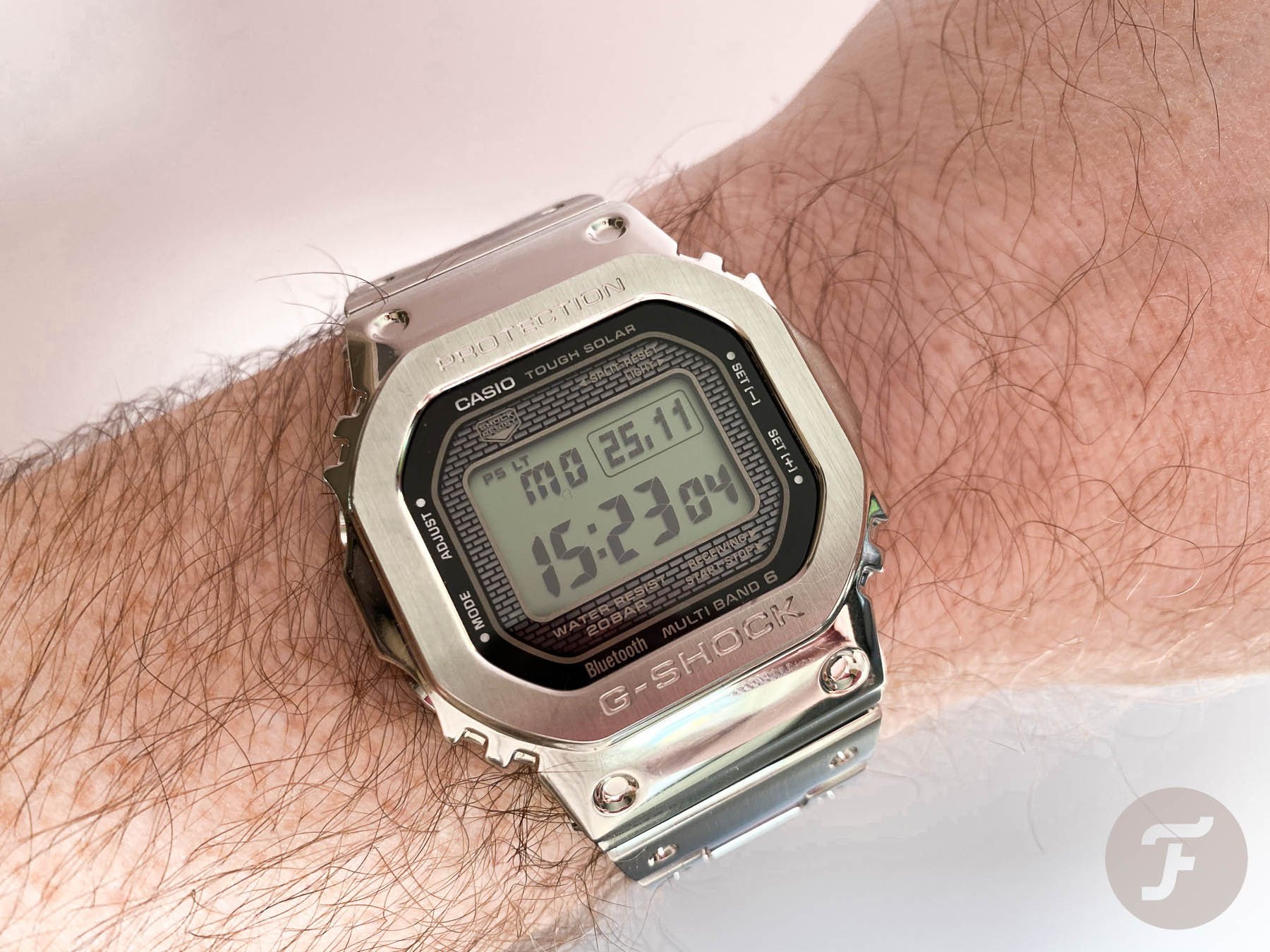 What to do with too many watches
I want to keep track of time, also on the golf course. When I am in a tuxedo, I want to wear a gold watch, not a sports watch (yes, I know you shouldn't wear a watch at all with a tuxedo). Anyway, you catch my drift. But having dozens of watches might be slightly unnecessary. A number of watches barely see the daylight. They're in a safe at an external location. I do rotate and switch watches from time to time in that safe, but there are also ones I don't give any use to.
Should I sell them? Some I simply can't sell, because I like them for their own peculiar reason. And last not but not least, I have to admit that I am a collector of things. It doesn't mean you need (or can) wear every watch you own. And I don't have to sell them, I mean, they are in a safe and do not take up much space in general. And, let's face it, they are worth more in the safe than my money is in a savings account at the moment.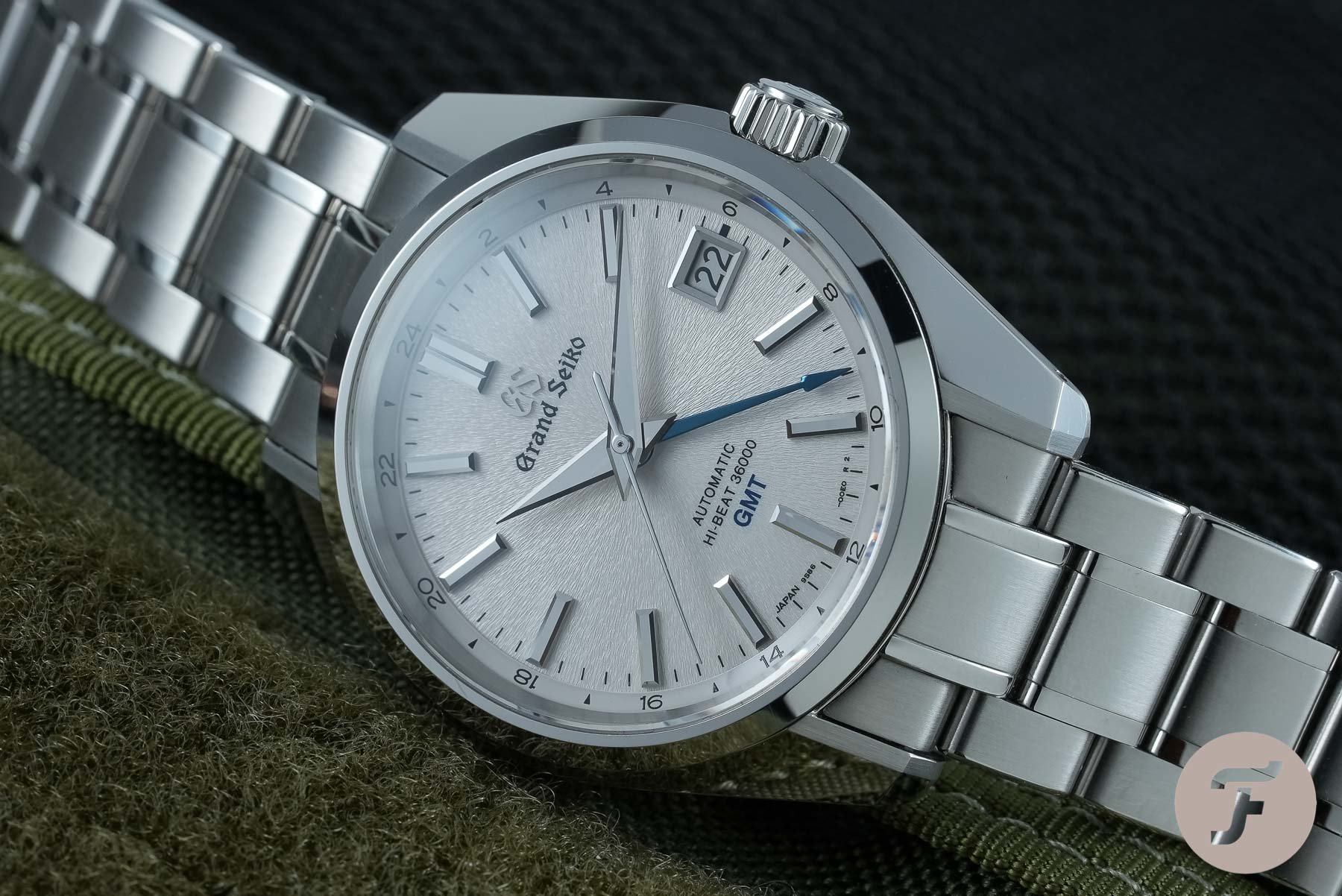 Let's not forget: collecting watches is fun
I came to the conclusion I should stop hoarding watches. It might sound like a no-brainer, but I should only buy what I also will wear. The box labeled, "Watches I never wear" has reached its limit. That doesn't mean I shouldn't keep collecting, because part of collecting also consists of selling watches to fund others. I've done so in the past, and the only thing to worry about is whether you will regret your decision afterward.
Buying back watches I sold years ago, was an expensive "mistake". But, as there are still some watches on the list that I would love to own at some point, I can see some consolidation taking place in the future. A nice gold A. Lange & Söhne Lange 1 or that perfect vintage Speedmaster CK2998 might be worth rethinking ownership of a few other pieces. As you can read, it isn't over yet! How do you collect watches, do you have collecting strategies? Or are you able to live with just one watch? Please share your thoughts with us in the comments below.