What Would The Watch Industry Look Like If It Didn't Have To Turn A Profit?
Imagine brands creating watches without the pressure of growing, making money, and pleasing shareholders
Welcome to the realm of watch science fiction. This story could also bear the title "2023: A Watch Odyssey" because it will wander into a space that exists only in the creator's imagination. The world described in this article is a nonexistent realm. It's a what-if world that eschews plausibility. But since we experience a watch world that is dominated by large luxury conglomerates, it is interesting to mentally explore what the watch industry would look like if it didn't have to turn a profit.
Yes, you are right, the #1 luxury watch brand in the world doesn't have to turn a profit. Rolex — which is fully owned by the Hans Wilsdorf Foundation, a charitable organization established in 1945 — earned an estimated CHF 9.3 billion in revenue from selling watches in 2022. Swiss law doesn't oblige Rolex to publicly disclose financial information. And that includes profits and charitable donations. Guess what? Rolex doesn't even pay taxes on its profits. Rumor has it that Rolex is so rich, it could operate fully for a couple of years without a revenue stream. A large portion of the money goes into sponsorships, and Rolex only selects the best. So Formula 1, Wimbledon, and the Ryder Cup, for instance, get financial support from "The Crown." And so do two charitable organizations of the Hans Wilsdorf Foundation — the Rolex Perpetual Arts Initiative and the Rolex Perpetual Planet Initiative.
What would the watch industry look like if it didn't have to turn a profit?
Looking at how Rolex operates answers, in part, the question of what would the watch industry look like if it didn't have to turn a profit. Why? Because it seems natural that a watch brand rooted in artistic traditions, one that merges technical innovations with a plethora of artisanal crafts, would financially support people and organizations that are active in the field of culture, be it music, architecture, or cinema. A watch brand acting as a Maecenas for a cultural institution is not a Rolex-exclusive phenomenon. Other brands also donate and support cultural institutions. The difference is that Rolex has charities of its own and that it spends more money on these charities than any other watch brand.
Supporting initiatives that help our planet stay healthy also makes sense. The mechanical watch is one of the most sustainable products on this planet, and when it's produced sustainably by reducing the carbon footprint, for instance, it is even more so. Profits from producing sustainable products flowing back into sustainability projects are what King Mufassa talked about when he spoke to his son Simba about the great Circle of Life — there's a lot to learn from watching Disney flicks.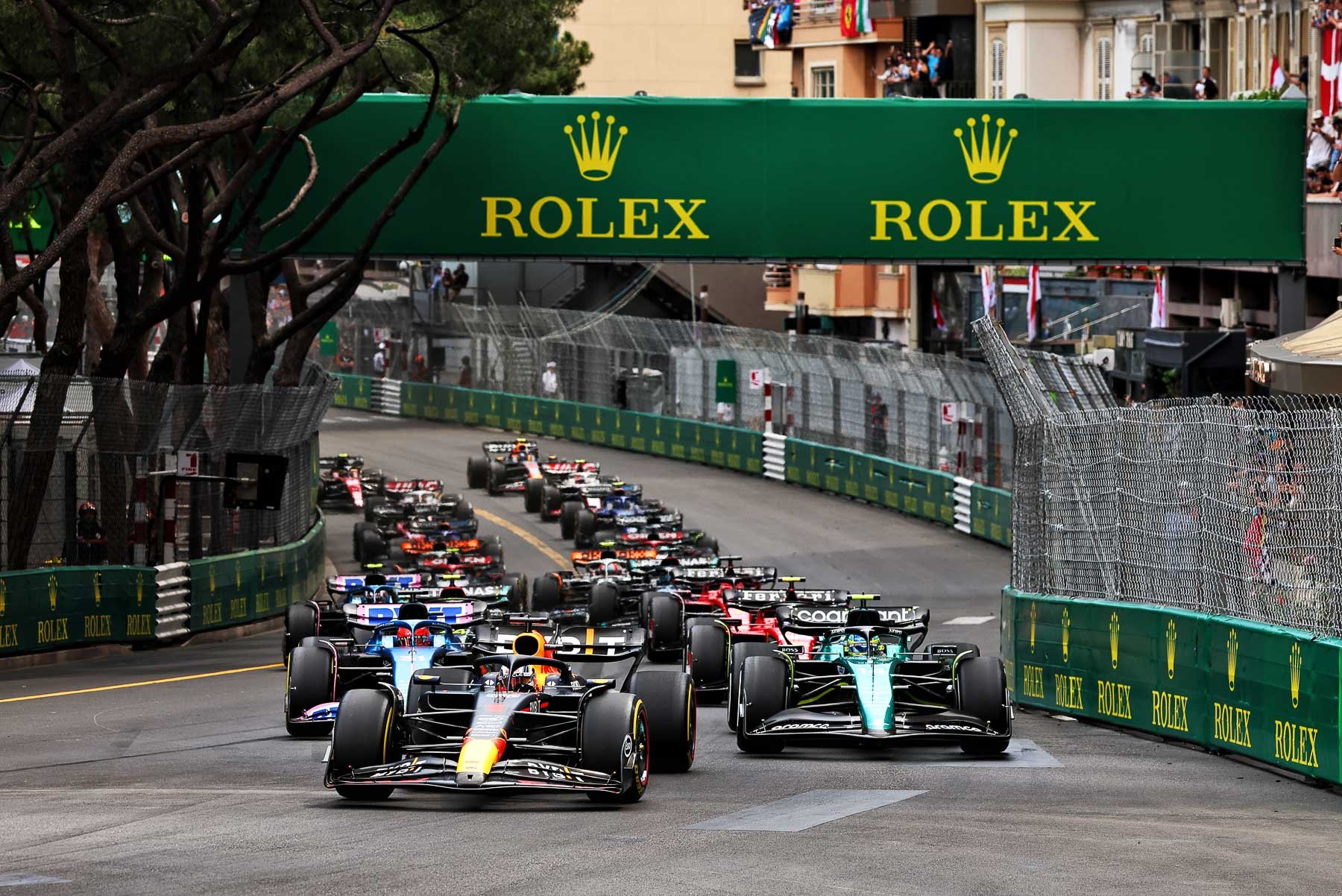 The (watch) world would be a better and artsier place
Rolex is the only brand in the watch world under the ownership of a foundation. It's not a non-profit organization itself, but the way that it is set up and how it donates to two charitable organizations of the Hans Wilsdorf Foundation as well as several other initiatives, individuals, and organizations makes it very different from other watch brands. First up are the family-owned independent watch brands. Two major forces in the watch industry apart from Rolex are Patek Philippe and Audemars Piguet. Both independent brands are thriving. Patek had an estimated sales revenue over 2022 of CHF 1.8 billion, and "AP" topped that with sales of CHF 2.1 billion.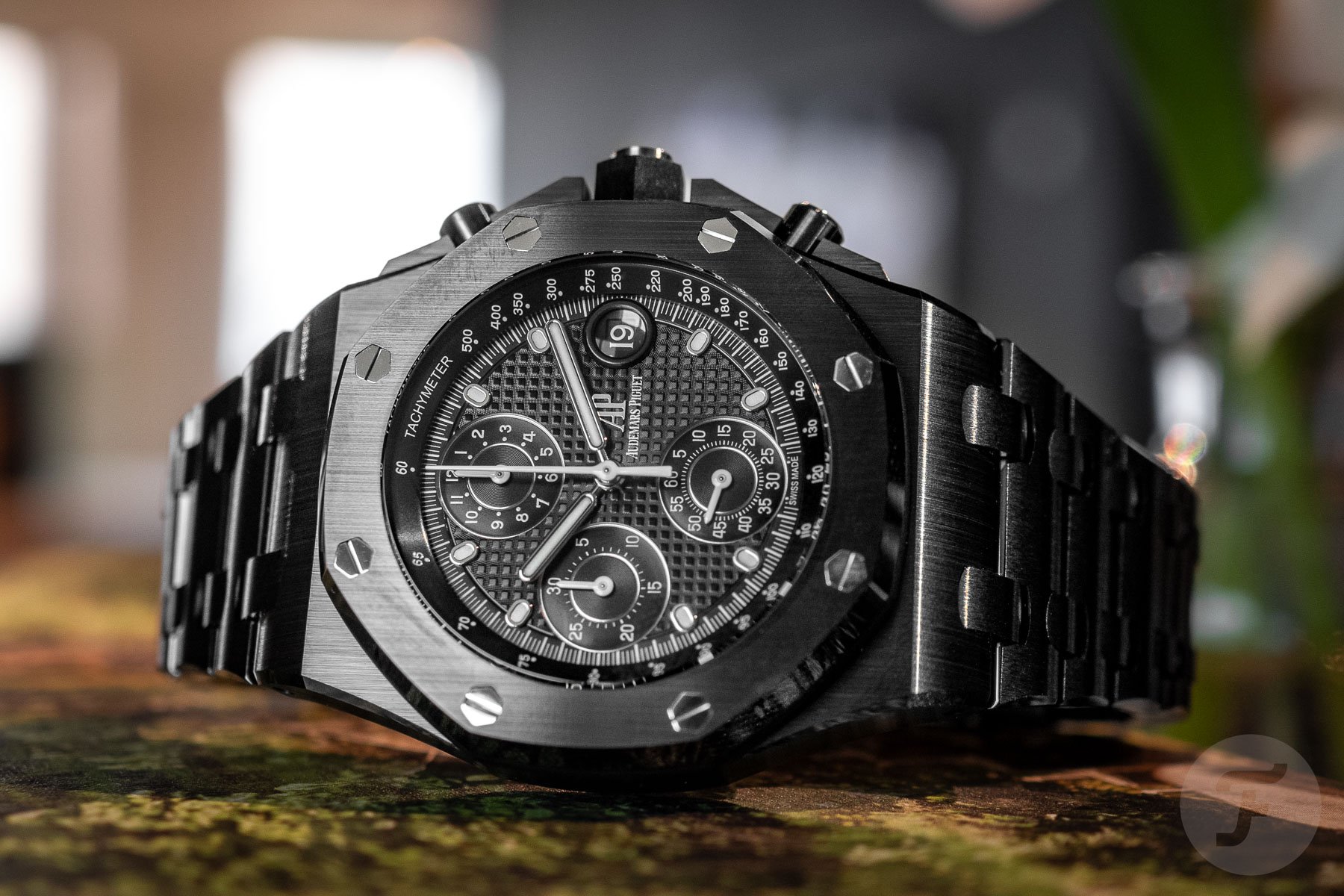 In the Top 10 of the Morgan Stanley Swiss Watch Industry Report, AP is in fourth place, Patek is in fifth, and another independently owned brand is in sixth. That's Richard Mille, with a revenue of CHF 1.3 billion. Just like the two brands ahead of it, the clients it serves are affluent. What if these three brands didn't have to make a profit but could spend their earnings on the arts and the environment? To make sure it stayed that way, large and hungry luxury conglomerates would need to be kept at bay.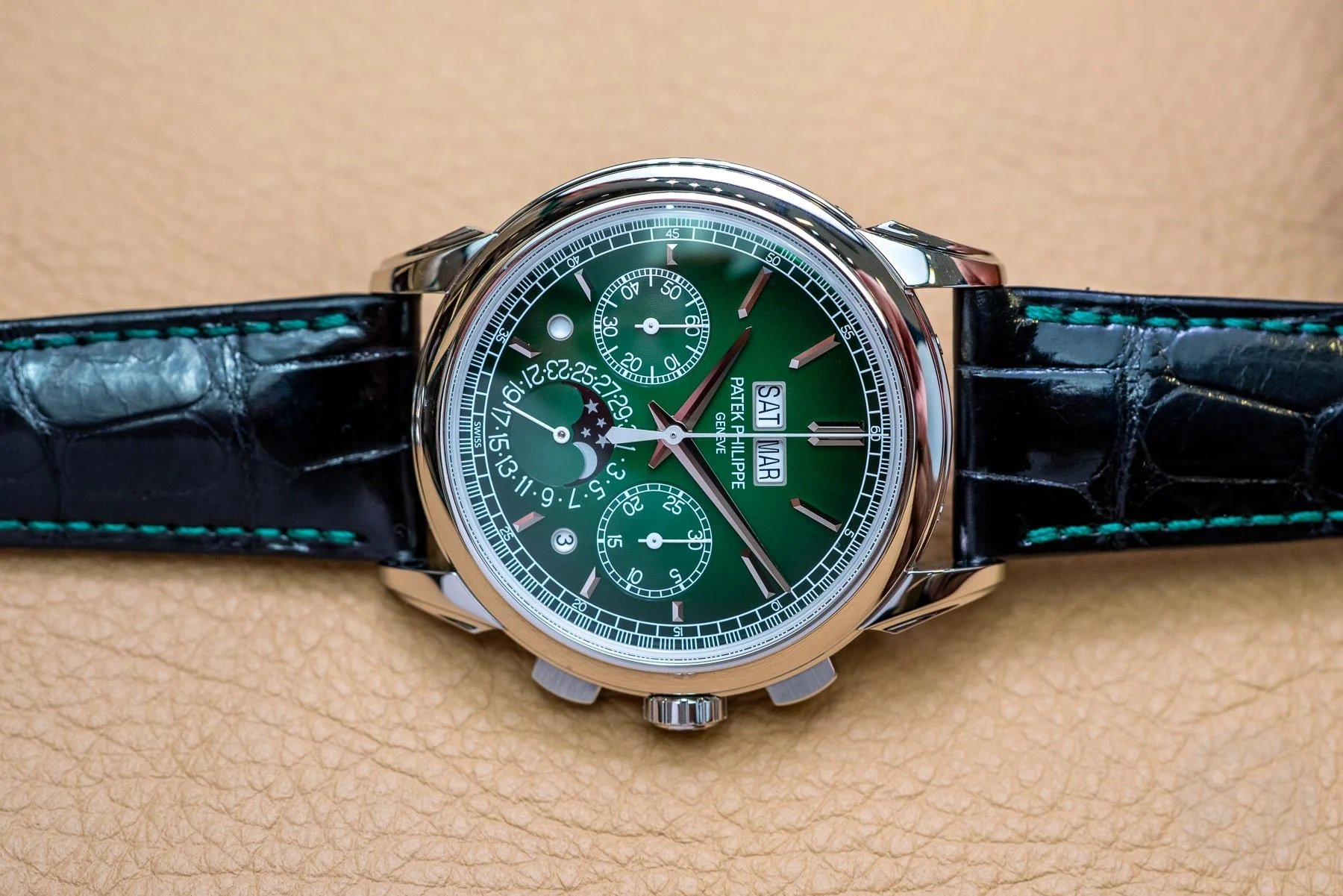 Just go "The Rolex Way"
Not too long ago, I wrote the story "Securing Patek Philippe For Future Generations." In it, I suggested going "The Rolex Way." Becoming a foundation has all kinds of advantages, and preserving the original values of the brand is one of them. The route of the foundation might also be the best way to safeguard the identity of both AP and Richard Mille. Think about the money that will be spent for good, especially because the strength and selling power of these brands will be guaranteed by an uncompromised identity. Also, as Rolex already has shown, the advertising budget doesn't have to suffer under the foundation construction. So developing the strength of the brand through even more qualitative (expensive) ad campaigns is also part of the modus operandi.
The powers that be in the watch industry
Can you imagine the kind of good it would do if brands like Vacheron Constantin, Jaeger-LeCoultre, Blancpain, Zenith, Breguet, Panerai, IWC, TAG Heuer, and many more respectable manufacturers weren't in publicly traded groups? Watch brands that are part of a group are only there to make money for the shareholders. The three major watch groups are, of course, Swatch Group, Richemont, and LVMH. It has to be said that all three groups do have a family name attached to them. Furthermore, those families influence both the operational and shareholding sides of the companies. That means that in the respective aforementioned groups, the names Hayek, Rupert, and Arnault most certainly stand for something.
At the three major watch groups, the major shareholders are not some anonymous force that has to be reckoned with. Having said that, the Hayek family controls around 40% of Swatch Group, meaning it also has to listen to and please other shareholders. The 73-year-old South African Johann Rupert owns all the non-listed category B shares in the Richemont, which represent 9.1% of the company's capital, but he controls 51% of the voting rights.
But that doesn't mean everything always goes the way of the absolute ruler. Not too long ago, activist shareholder Bluebell Capital Partners started a campaign for broader representation at Richemont. In the past, Bluebell managed to cause upheaval at food group Danone, and now it is trying to put its cofounder Francesco Trapani on the board of Richemont. It hasn't happened, but it shows that even a big group under the leadership of one person sometimes has to deal with shareholders.
Three decades ahead
Another very interesting thing is that French billionaire Bernard Arnault solidified control over LVMH Group for the next three decades by moving into a limited partnership called Financière Agache. The idea of shifting control to a Belgian foundation is, therefore, no longer on the table. Financière Agache's capital is divided equally among Bernard Arnault's five children. To ensure long-term control under the Arnault name, the kids may not sell any shares for 30 years. By the way, Bernard Arnault isn't going to rest on his laurels. The 74-year-old founder of LVMH will remain the director of the company with unlimited powers until he celebrates his 95th birthday.
Back to the individual watch brands and on to their watches
Enough about corporate structures and groups and what good they could do if they didn't have to turn a profit. Not that they don't do any good. They do. When the Notre-Dame Cathedral in Paris went up in flames, the Arnault family and LVMH donated €200 million to the fund dedicated to the reconstruction of this famous church. So all the individual brands of the luxury group also chipped in. And that brings me back to what watch brands do for a living — produce watches.
What would the watch industry produce if it didn't have to turn a profit?
Even if brands didn't have to turn a profit, the people who work for them could still make a very good living. Better still, with no need to make as much money as possible, salaries would be high enough to lure all the best and most talented people into the watch industry. Better people, better watches. But what kind of watches? The watches that each brand excels at making. Oh yes, and fewer references. Without the pressure of constant growth in the pursuit of profit, the need to please almost every potential client doesn't dictate a brand's portfolio as much.
There are a couple of brands that come to mind when thinking about shrinking the number of references. Without the pressure of profit keeping these brands in a stranglehold, they could focus much more on the essence of luxury watchmaking. They could make efforts to once again embody a high level of quality and exclusivity. Too many watch brands that started long ago as small companies catering to a very specific niche market have become globally operated enterprises because of the increasing demand for luxury goods. Instead of being alluring by sticking to traditional values and characteristics, these brands made sure through advertising and social media that they were the right for those seeking a certain lifestyle. The strategy became all about evoking feelings of aspiration, status, and success.
But do we need three-hand executions of famous chronographs like the Carrera and Navitimer? Are 20 Seamaster references not enough? If profit didn't matter, we wouldn't be asking these these questions.
Luxury is something that can always be repaired
It was Jean-Louis Dumas, former CEO and artistic director at Hermès, who once said that luxury is something that can always be repaired. That's right on the money when it comes to luxury mechanical watches, especially if watch manufacturers stick to what has been pushing them forward for ages — the pursuit of perfection. More than just chronometric perfection, the pursuit of the highest possible quality is also essential in the production of durable and well-finished cases, bracelets, folding clasps, hands, and so on. Perfect quality means different things in different price brackets, but at its core, the quest for perfection applies to every watch brand. Without having to make a profit, certain watch parts now in use can be exchanged for better ones. Components that now come from countries with lower wages could be sourced from Swiss manufacturers — a nice benefit for the Swiss people and the country's economy.
Brands that don't have to make a profit can create better products without raising the price. As a result, the higher level of quality will create a sense of prestige and status around the brand, and a thoughtful and tasteful marketing campaign will help tell that story. That added allure is always highly appealing to consumers.
Pressure kills
Pressure of all sorts kills creativity. So the pressure of cutting costs, making money, and pleasing the largest possible audience isn't exactly beneficial for any company's creative team.
Allow me to give an example from the world of Haute Couture, one that is quite similar to the current world of Haute Horlogerie. In 1987, Christian Lacroix, the former and very talented designer from the house of Patou, started a brand of his own. LVMH launched the brand, and soon, Lacroix's colorful, glamorous, opulent designs re-energized the then-dull world of Haute Couture, which had suffered in the sober and minimalist 1980s. Until the 1990s, Lacroix was the undisputed star of high fashion. Unfortunately, high fashion didn't prove to be a very lucrative business. The mix of heavy price tags and a tiny group of clients wasn't the right one to keep the brand Christian Lacroix afloat in the 1990s, despite the decade being a period of strong economic growth, steady job creation, low inflation, and a surging stock market.
Because Christian Lacroix didn't manage to succeed with its ready-to-wear and accessories collections (which, traditionally, tend to be profitable), the brand wasn't making any money. Creating more commercially interesting products was not in Christian Lacroix's DNA. In 2005, LVMH sold the fashion house, which had accumulated losses of more than €44 million, to an American business group. It didn't end well. The global economic crisis of 2008 was the nail in the brand's coffin, and in 2009, the brand filed for bankruptcy.
Parallels and morals for the watch industry
What is the moral of this story? There are a few. First, being part of a big luxury conglomerate is not a guarantee of success. Second, if you're very good at something, you might not be good at another thing that seems similar but is, in the end, very different. Finding the balance between the artistic and the commercial is very difficult. When applied to the world of watches, I'm thinking of middle-of-the-road brand Maurice Lacroix creating much more costly, complicated watches in its Masterpiece collection. But I also think of Audemars Piguet dropping both the Jules Audemars and Edward Piguet collections in favor of pushing everything with "Royal Oak" in the name.
If IWC didn't need to make a profit, grow, and sell to a larger audience, would the brand have launched the 43mm version of its iconic Big Pilot's Watch? Not in my imaginary world. The brand from Schaffhausen would not have launched all these perpetual-calendar variations of its Pilot's Watches either. Instead, IWC would have stuck to its form-and-function essence and improved that step by step. Does that imply that the 2023 Ingenieur would have never appeared in the catalog? Well, it still could have, but it would have had a better level of finishing, a more balanced design, and a lower price.
To Poinçon de Genève or not to Poinçon de Genève?
And what about the Vacheron Constantin Fiftysix collection that forgoes the Poinçon de Genève certificate in favor of a lower price point so it attracts a broader audience? These watches outfitted with a movement from Horlogère ValFleurier (Richemont's movement manufacturer) would, of course, have never come to tick. That sounds like a watch world I would be happy to live in. Wouldn't you?
I'm sure you have other examples of watches and watch brands that could be better if profits weren't such a heavy burden to carry. In the end, "The Rolex Way" looks like an almost perfect setup. It won't be for every brand, though. A brand needs to be solid in every respect to become a viable foundation. But it is not science fiction. Rolex is living proof.
Please share your thoughts regarding a utopian watch industry, watches that should or shouldn't be, and how brands would act in a profit-free watch world in the comments.