What to think of Maurice Lacroix?
Since Maurice Lacroix introduced their Masterpiece series (around 1990), they are able to compete with brands like Chronoswiss, Omega, Ebel and probably some more established brands. Maurice Lacroix is a relatively new player (1975) and in 2006 they introduced their manufacture chronograph movement. Maurice Lacroix produces 150.000 watches per year, of which 40.000 watches have a mechanical movement.
How come that Maurice Lacroix gets so little attention from serious watch collectors and afficinados? Their price setting is really competitive and I have yet to see some complaints about the quality of these watches. One of the few things I can think of, is that Maurice Lacroix ruins their credibility amongst collectors/afficinados by producing 'cheap' quartz watches as well. Do they?
Take a look at this beautiful Lune Retrograde: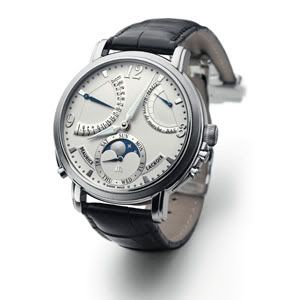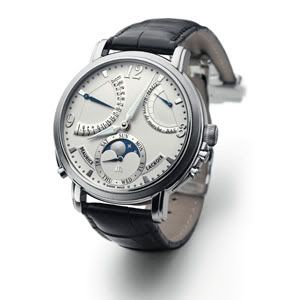 This watch has a handwound ML104 movement based on ETA caliber 6498-1. With the domed sapphire crystal, massive silver dial and stainless steel 43.5mm case, Maurice Lacroix presents a serious wrist watch for mechanical watch collectors with a classic taste but who doesn't want to be that conservative when it comes to watches. At least, in my opinion. So, why don't I have one yet? I don't know. I do love the classic designed Phase de Lune watch a lot, which is quite affordable (not the Retrograde!). You can get these off Chrono24.com for approximately 1600 euro (BNIB). I read only little about people's experiences with these watches, which brings me to the following point.
There is no or only little coverage on Maurice Lacroix watches on the big watch fora like WatchUseek, TimeZone and my friends at Perpetuelle. A few days ago, someone asked about the general opinion on Maurice Lacroix (and Baume et Mercier for that matter) on TimeZone. Click here for the thread. Most of the people that replied were quite positive, but only a few actually own a Maurice Lacroix.
What do you think of them?