Why I Bought It: Zenith El Primero Chronomaster Open Power Reserve
Finding my zenith
Zenith is a brand on the up and one that I have followed for quite some time. The brand's famous El Primero movement is a beautiful piece of horological history and makes a fascinating point of entry into collecting Zenith. That said, I'd never quite found "the model" for me. True enough, there have been several releases over the past year or two that I would love to add to my carefully curated collection, but finances and budgets have all too often meant that they were out of my reach. When the recent opportunity arose to add the Zenith El Primero Chronomaster Open Power Reserve to my collection for an excellent deal, I didn't think twice and snapped it up.
Rather riskily, I snapped it up unseen. There was no risk regarding the quality or authenticity of the watch as the dealer is one I highly respect. More so, it was risky that I had never tried the watch on. Of course, the watch was preowned, so I wasn't expecting it to be in 10/10 condition. I was expecting a few blemishes and battle scars from its previous life, but the watch arrived in better condition than I had expected. That's win #1 right out of the box. I was off to a good start.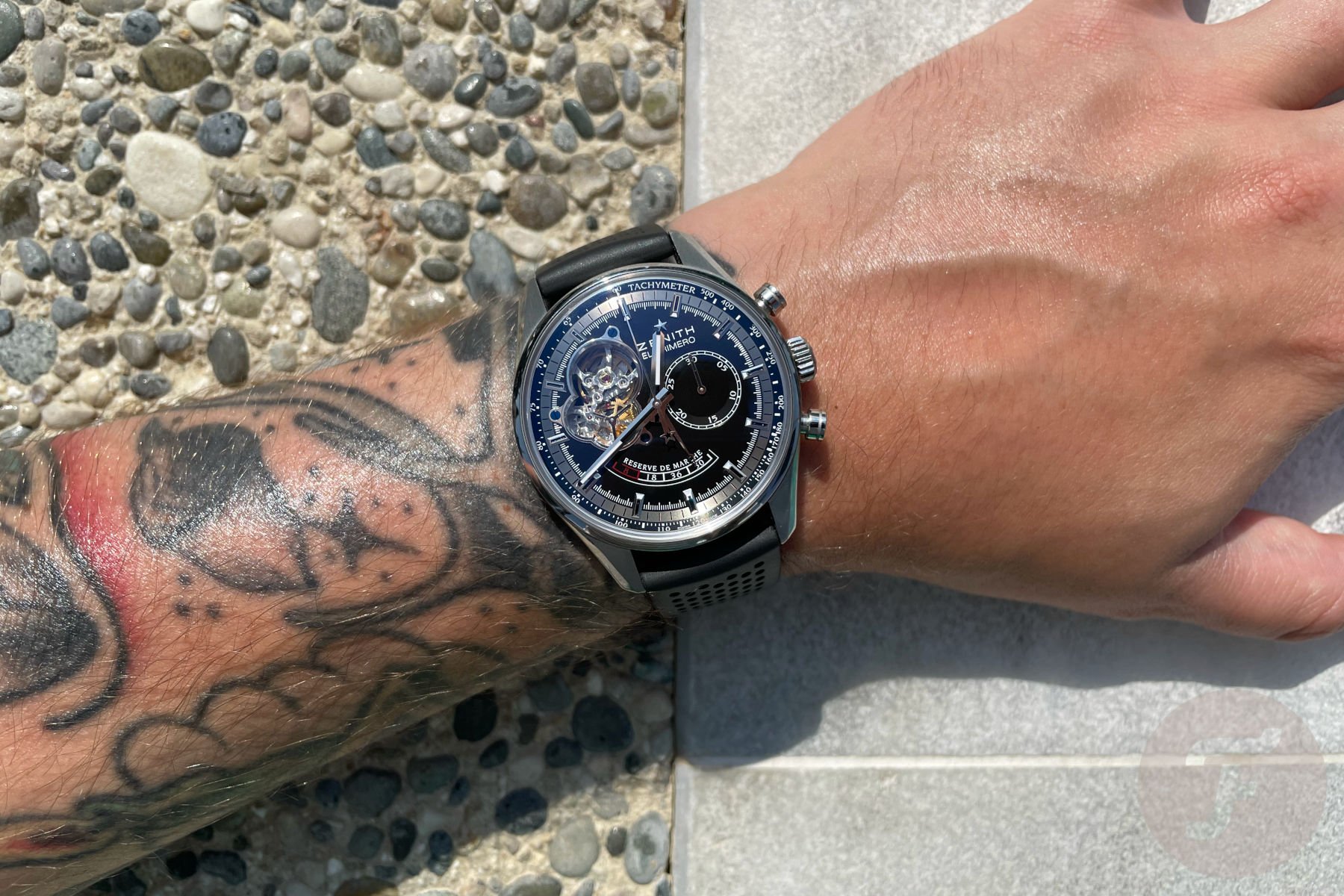 The pen is mightier than the camera
Reviews of the Zenith El Primero Chronomaster Open Power Reserve in major watch publications are few and far between. So while I waited for the watch to arrive, I consumed several YouTube videos in anticipation. There's something about videos that I don't enjoy as much as written articles, though. A picture (or, in this case, a video) says a thousand words, but there's something about words that can't be captured by images, still or moving. Words contain emotion and can be reread and digested over and over again. Words are open to interpretation, whereas pictures are less so.
Therefore, I wanted to write down my experience with the Zenith El Primero Chronomaster Open Power Reserve. Sure, I think it's pretty clear that this is a positive review of the piece and not a regular old hands-on review. Still, when buying a watch unseen, I think these emotions and experiences can perhaps help us make a more informed decision than relying on plain details and dimensions alone.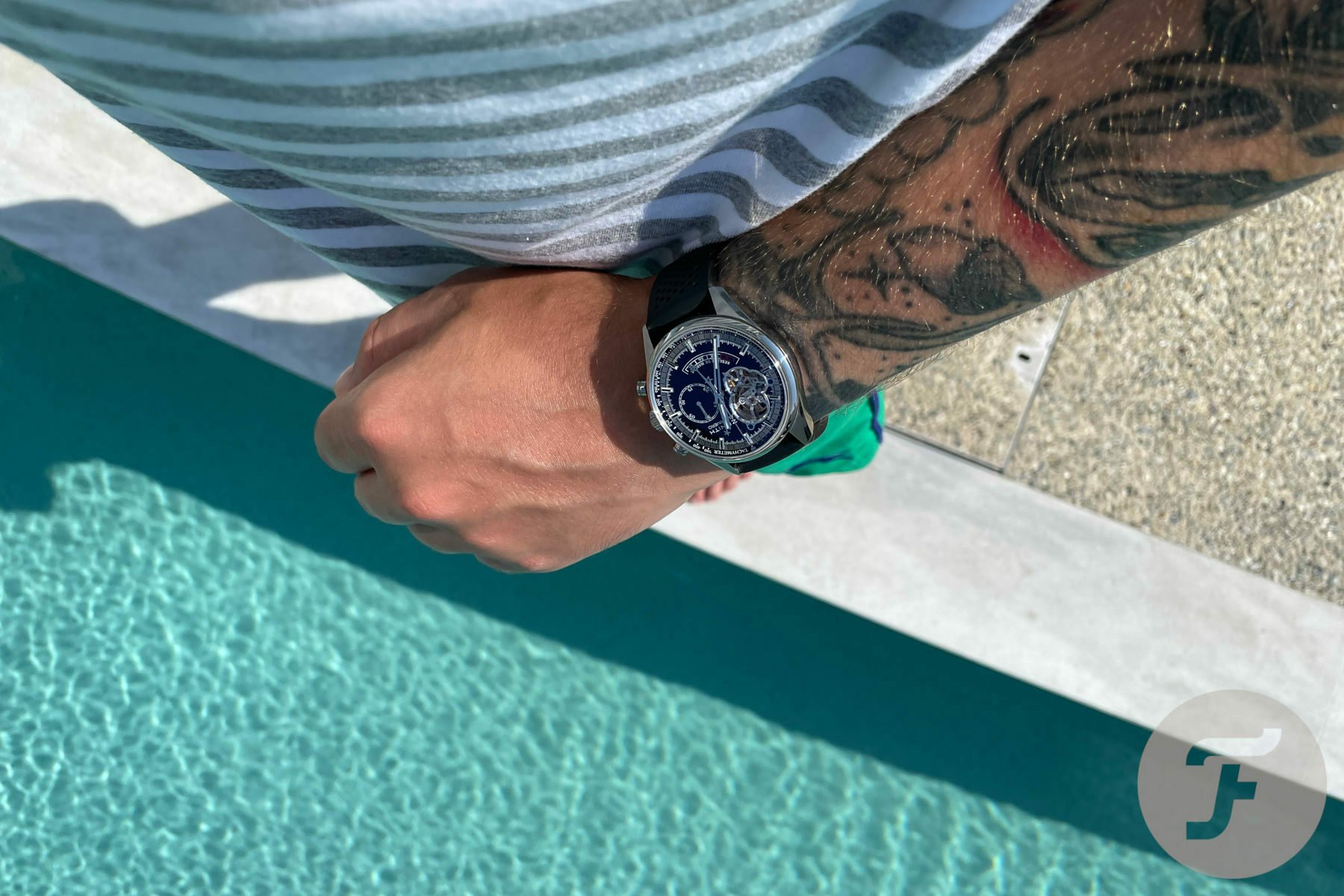 Zenith El Primero Chronomaster Open Power Reserve — The raw facts
On that note, let's get those out of the way. The Zenith El Primero Chronomaster Open Power Reserve features a 42mm stainless steel case that is very comfortable and wearable on the wrist thanks to its reasonably wrist-friendly dimensions. The watch measures 14.5mm thick and 49.9mm from lug to lug. All dimensions are very much in proportion here. While not the 41mm and 38mm Chronomasters that many collectors perhaps prefer these days, it's a pleasure to wear.
The black dial sits just the right side of busy. There's a lot going on, but Zenith does a great job at balancing all the elements in play. The open heart at 10 o'clock is the focal point, but the register at 3 o'clock and the power reserve at 6 o'clock do not get lost in the mix. Nor do they strain for your attention. Possibly my favorite feature is the minute track, which has a lightly golden, almost burnished bronze hue. It gives the watch a hint of the "John Player Special" vibe and adds a schmoozier character to this classic sports chronograph.
The watch originally came with a stainless steel bracelet or a rubber strap. This being a pre-owned example, I did not have the same choice to make. As you can see from the photographs, I have a rubber strap. I'm not disappointed by that, though, as I tend to wear most of my watches on a rubber strap or something similar. That said, having the option of a bracelet would be nice. Purchasing a bracelet separately after the fact is always more expensive too.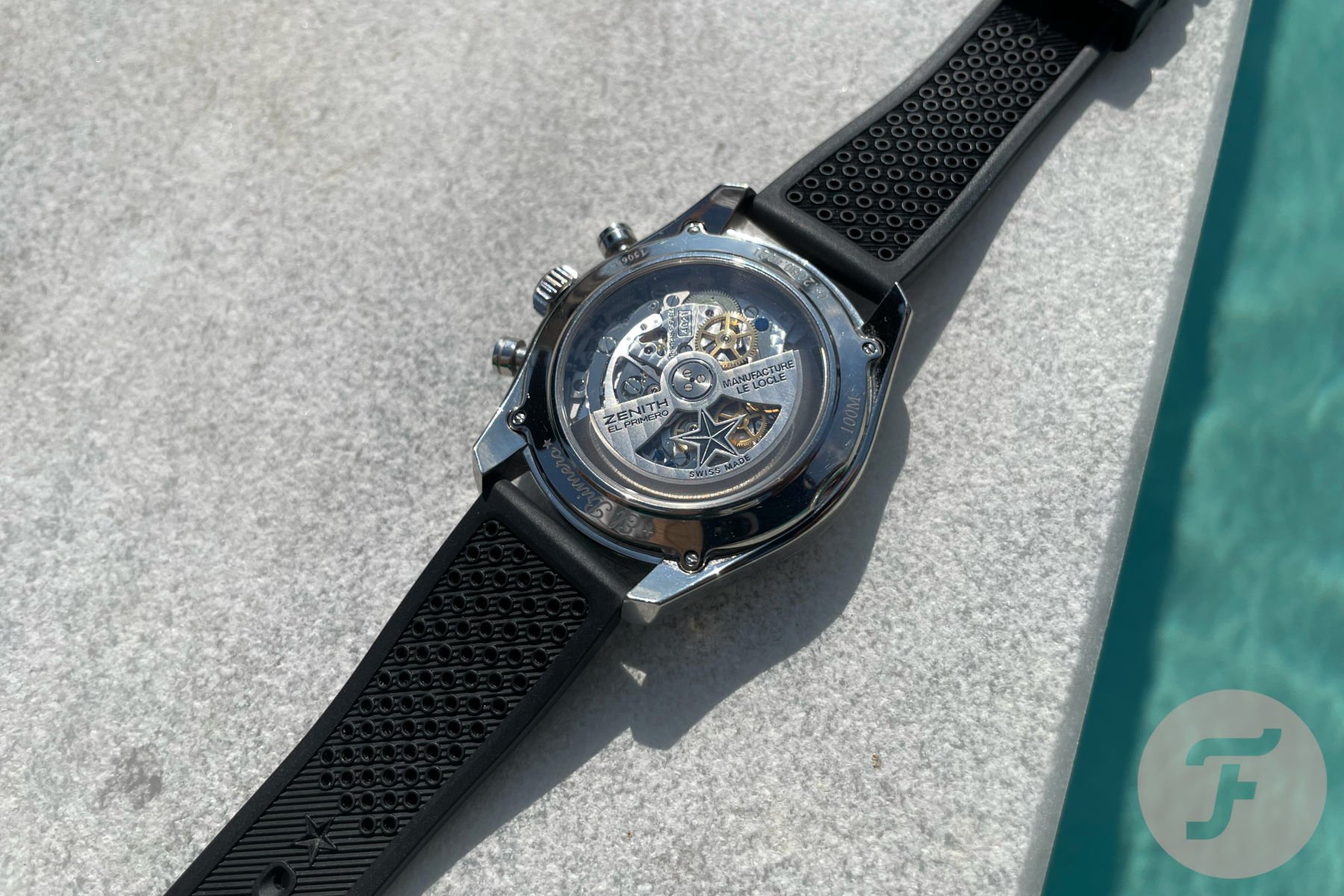 The El Primero 4021
Ticking away inside (at 36,000vph, no less) is the famous El Primero caliber 4021 with its 50-hour power reserve. This single-register column-wheel chronograph caliber records 30-minute intervals at 1/10th-second accuracy. You can see the escapement in operation through the open-heart dial at 10 o'clock. If you look carefully, you'll see a tri-spoked rotating counter that acts as an operation indicator rather than a going-seconds register. Some may prefer a regular small seconds counter, but in this case, this solution is more attractive and just as functional in the grand scheme. On the reverse, the beautiful El Primero is visible in all its glory. Zenith has decorated the movement with Côtes de Genève on the rotor, perlage on the plates and bridges, heat-blued screws, and straight-grained levers. It's a fine example of the brand's watchmaking prowess.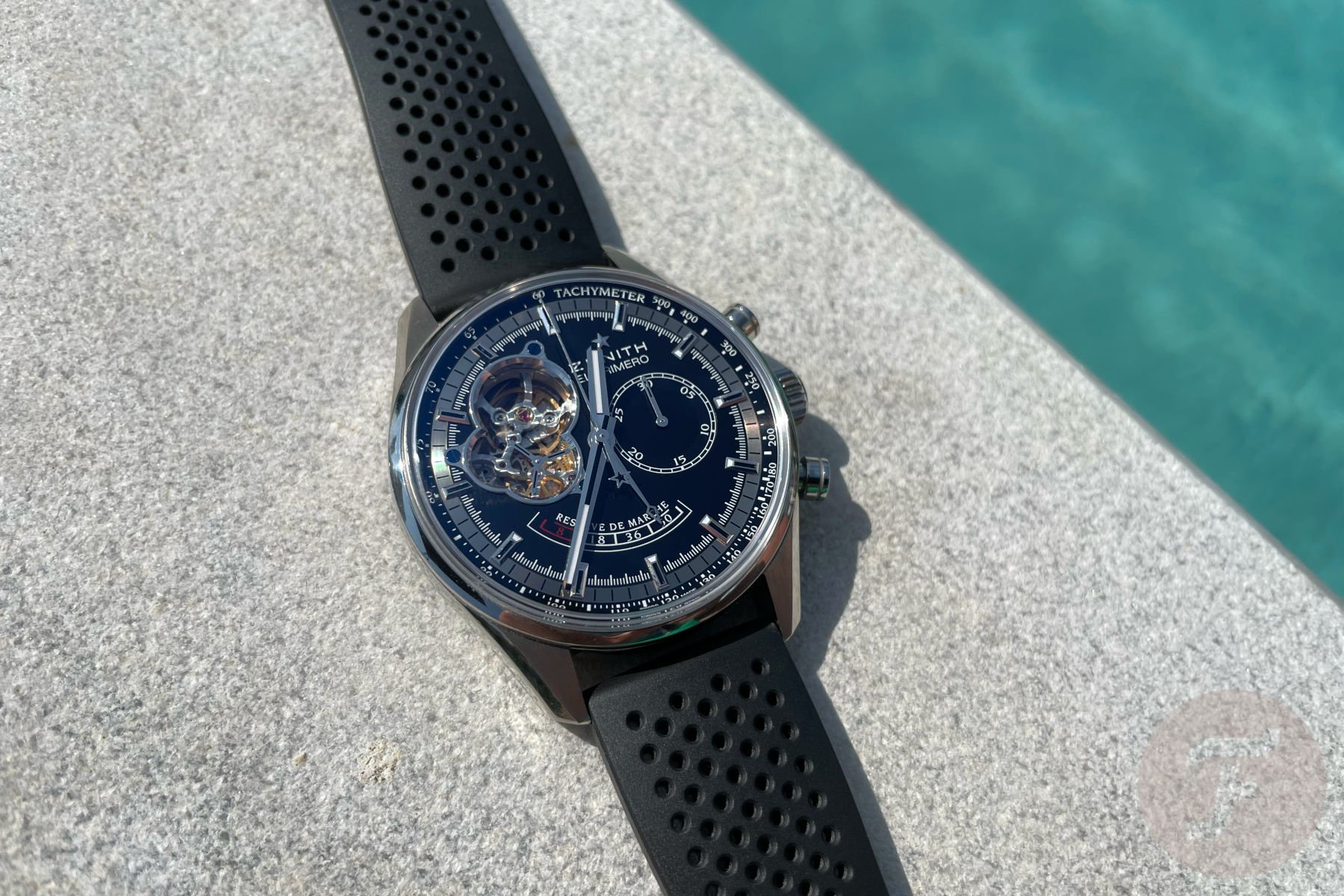 Open-heart watches often divide collectors. Zenith is one of the brands that pioneered and popularized such a feature on its watches in the 2000s. Traditionally, I've not been a fan of them and had long dismissed them as dated. I don't usually want to look at the balance wheel through the dial of my watch, but the El Primero is a little different. When you look through the dial window to the escapement in operation, it's immediately apparent that this is beating significantly faster than your regular 3- or 4Hz watches. It's a hypnotic sight to behold. In the case of the El Primero Chronomaster Open Power Reserve, there's something worth looking at, so an open heart is welcome in my opinion.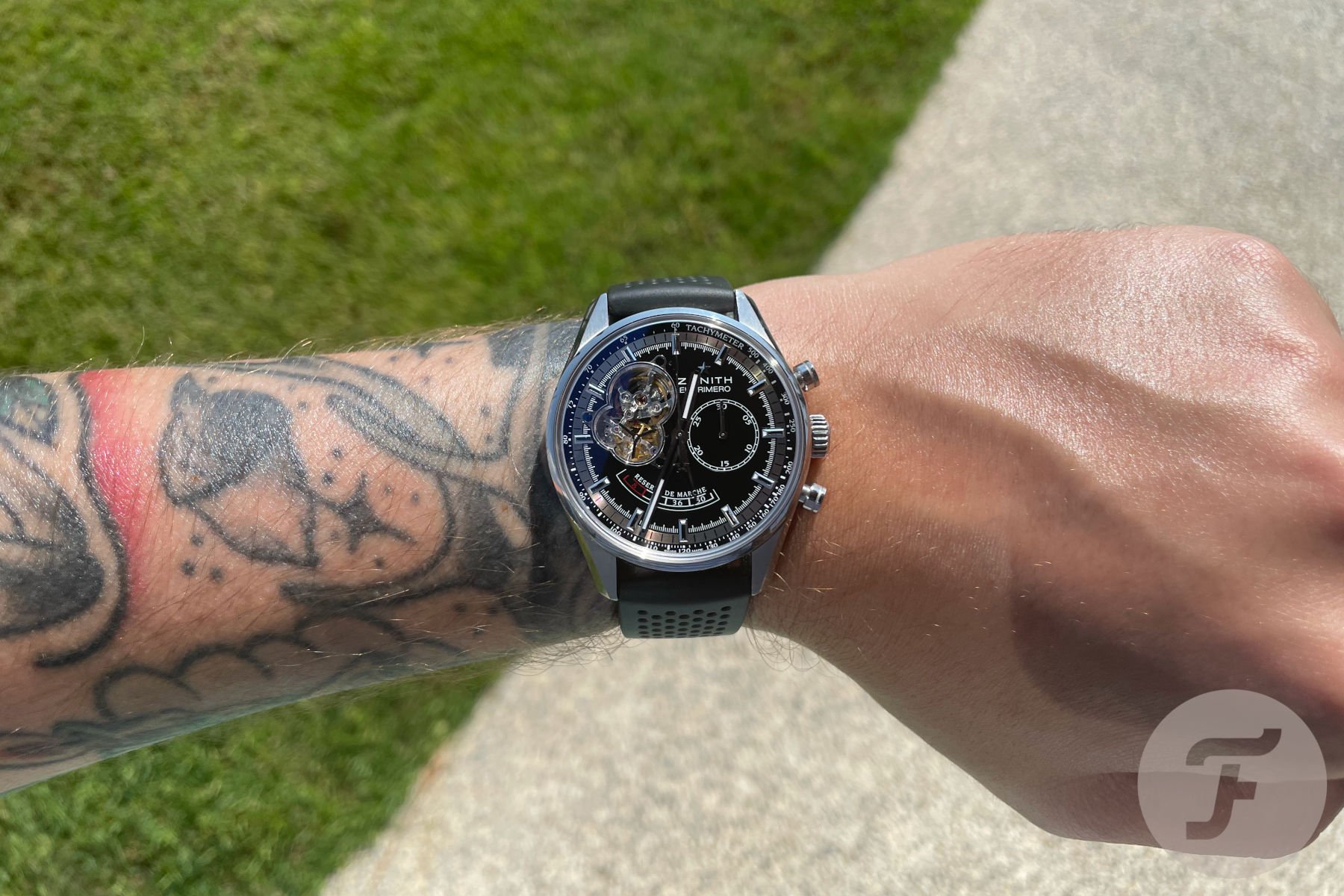 Have I found my watch-collecting zenith?
I've never been a collector of one specific brand before, yet the idea has often appealed to me in a way. While I don't think I'd ever become a true mono-brand collector, I do like the concept of a unifying theme across the pieces I own. No, I don't mean 10–20+ pieces from one maker (hi, RJ!), but having few carefully curated watches from a single brand certainly does sound nice. I have spent the last few years trying out a variety of watches by different brands and have moved many watches on after not connecting with them in person. I've occasionally thought that perhaps I'd found the brands I wanted to collect, but each time, I quickly found it not to be the case.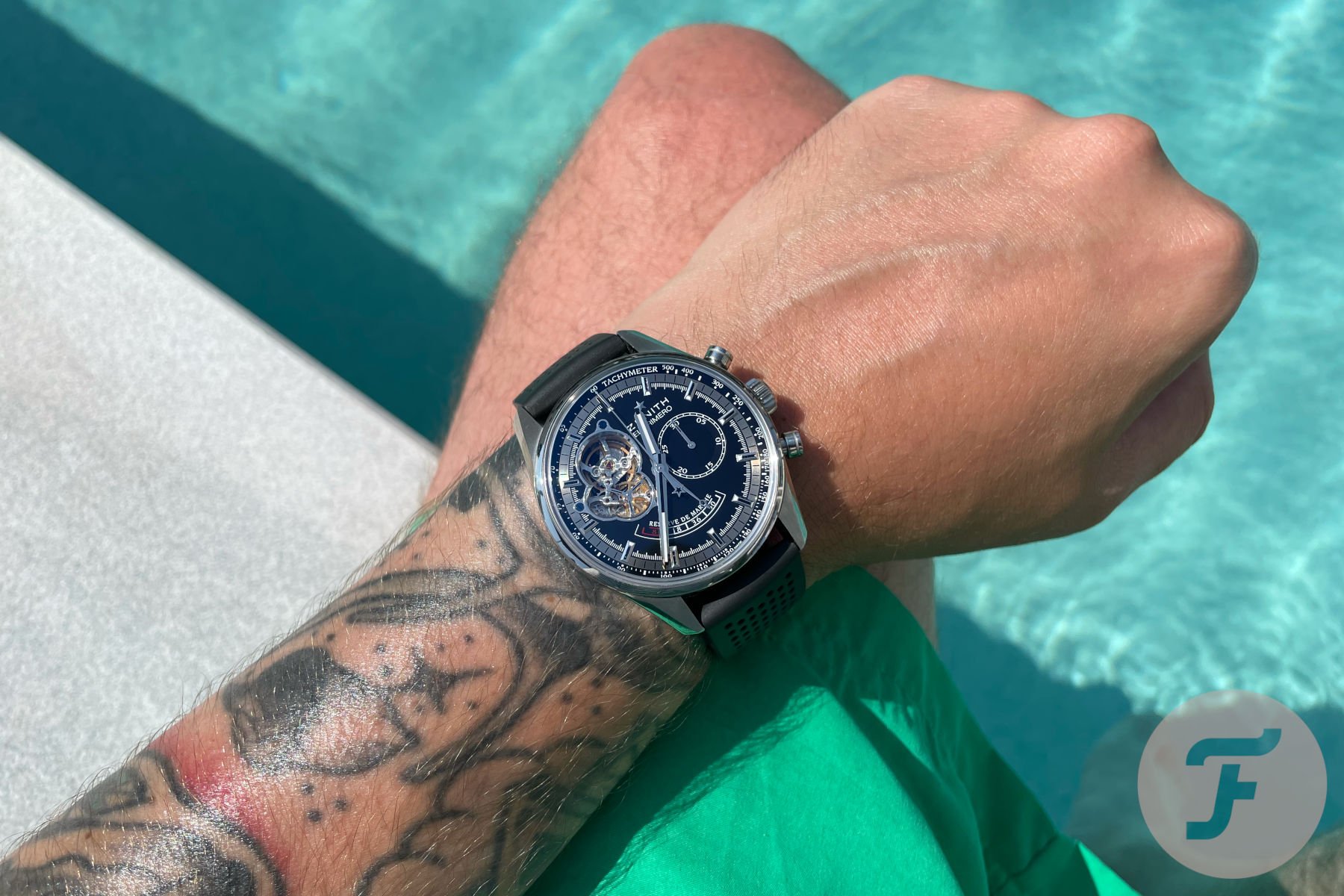 Close but no cigar…
While I love Ming's design language, I failed to connect with my 17.09 when it arrived, and it felt alien on my wrist. Similarly, my Grand Seiko Skyflake is a beautiful watch, but it's just a bit too dressy/fancy for my slightly quirkier and sportier tastes. The Ming has moved along, and I'm considering parting ways with my Skyflake after it's been sitting in my safe for many months, not getting the attention or wrist time it deserves.
However, when the Zenith arrived and I put it on my wrist, I felt a connection I'd not felt before. Something just felt right about this one. Perhaps it was just part of the journey that I inevitably had to make mistakes to hone my senses, but I genuinely feel like I've found the right path this time. I love the watch and am actively chasing the next Zenith piece to add to my collection. It's the Chronomaster Revival "Poker Chip", in case you were wondering.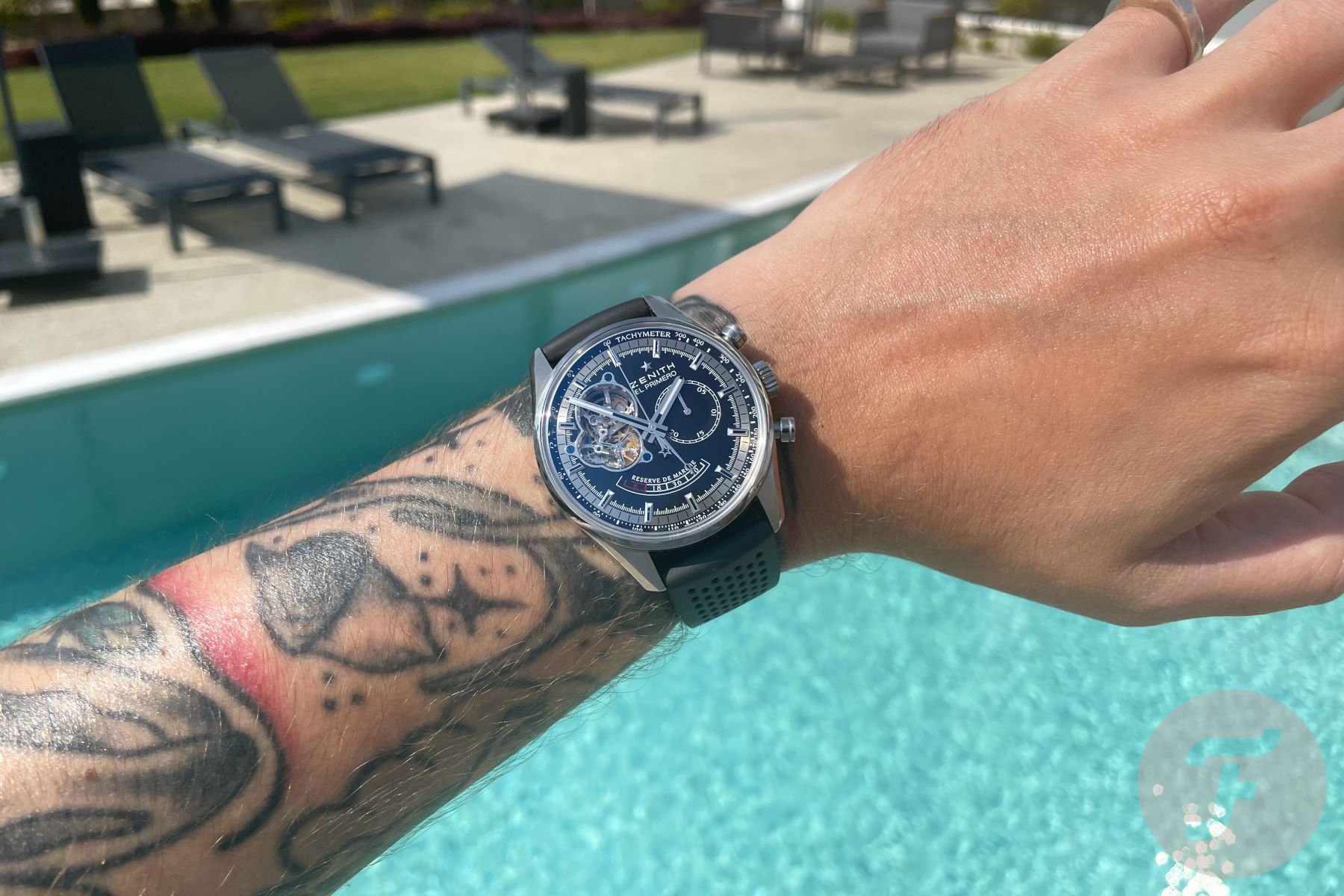 I love the Zenith El Primero Chronomaster Open Power Reserve more than I'd expected to
The Zenith El Primero Chronomaster Open Power Reserve has been one of my best acquisitions ever. I'm still wearing and enjoying my other watches, but I regularly return to this one. I expect a lengthy honeymoon period with it! But above all, I feel that it's helped me understand my tastes and the direction in which I want my collection to head. That is a pinnacle moment for any collector, is it not? I can't say it'll be like this for the rest of my collecting days, but there are exciting times ahead. This watch has awakened an excitement for watch collecting to a degree that I've not quite felt since I first got into the hobby. That in itself is priceless.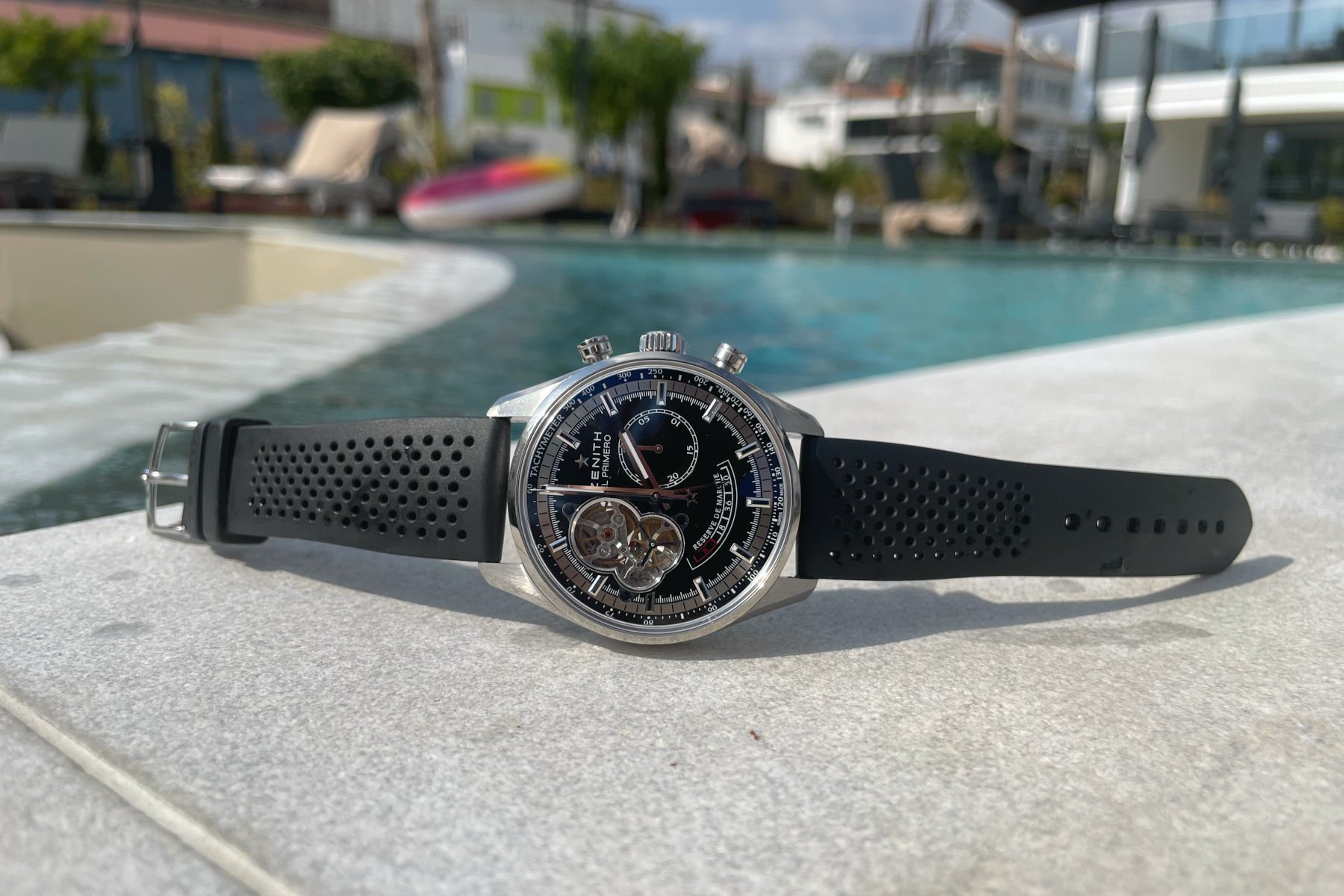 How about you?
Do you have any watches in your collection that allow you to relate to this story? A watch that perhaps changed how you saw collecting and helped shape things to come? I'd love to hear from you in the comments below!
Follow me on Instagram: @davesergeant | @fratellowatches