Why Rolex Quality Is Objectively Among The Very Best
Setting aside the hype about availability, value, and safety, Rolex makes phenomenal watches
For the longest time, the name Rolex was synonymous only with quality. Today, the brand seems to trigger other associations. Conversations about Rolex inevitably come to waiting lists, value development, and street robberies. It seems Rolex is only mentioned in those three contexts or a mixture of them. I was recently talking about availability with a Rolex executive when I glanced at the 1967 Datejust on my own wrist. "It is a shame we end up talking only about availability," I said. For a moment, he looked startled. "But you asked me," he defended. "I know, but I am sorry I did."
Rolex makes some of the best watches in the business. This is more than an opinion. It is objectively true for a number of reasons. Today, I would like to shove all the hype talk aside and look at what makes a Rolex so good. Consider this a little reminder while we are otherwise engaged.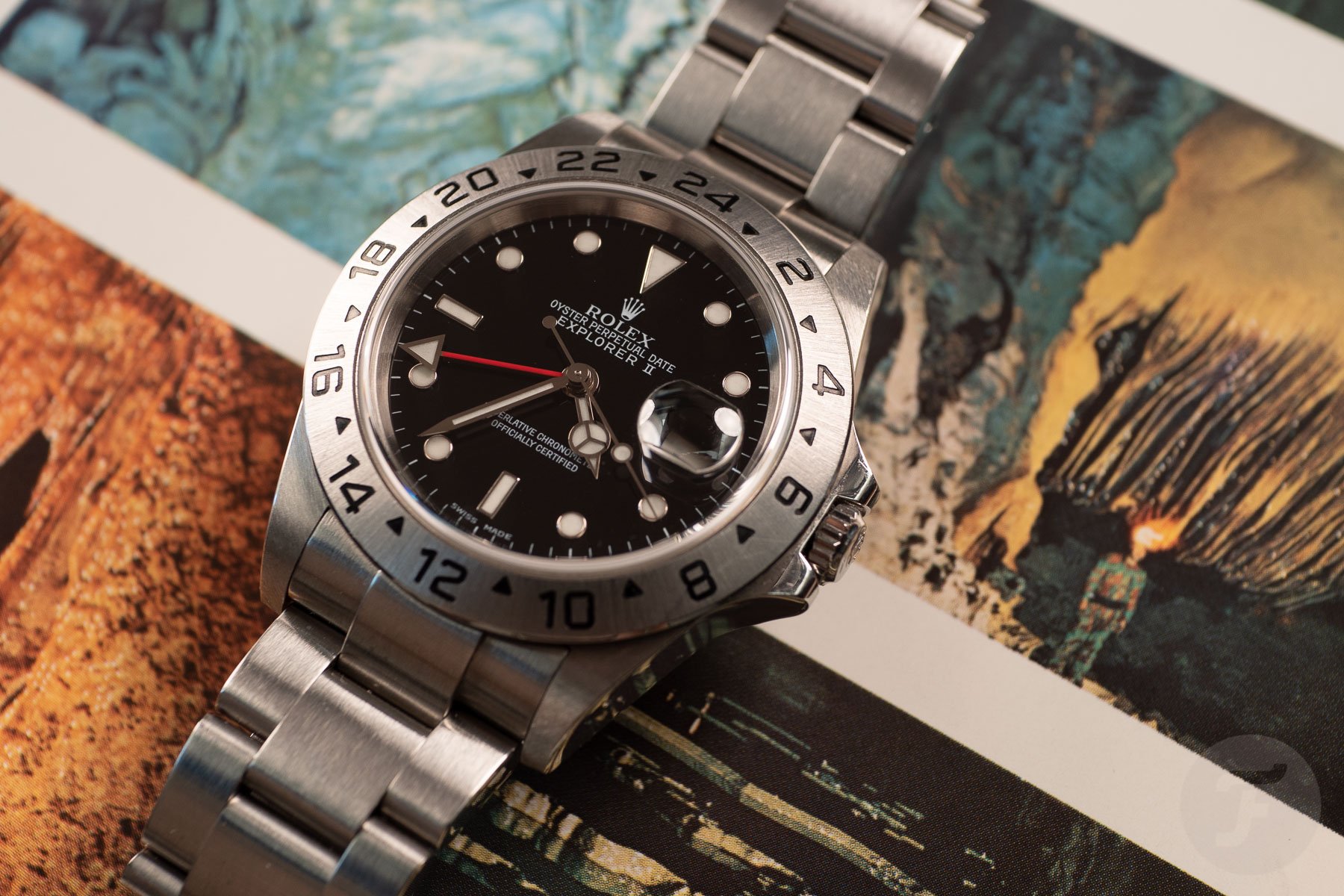 Purpose-driven watches result in Rolex quality
Clearly, Rolex does not strive to be the last word in Haute Horlogerie. If it is elaborate artisan finishing techniques or high complications you are after, look elsewhere. Although there are certainly formal luxury watches in Rolex's (back) catalog, even those watches seem to always be built for the rigors of real life. Datejusts and Day-Dates are still built on the Oyster platform. Only the Cellini line seems to be allowed some more liberties in that sense.
You can see that Rolex is extremely aware of what watches are actually exposed to in daily life. Every new generation of models seems to be a little better adapted to it. You might argue that the basic designs have not changed for decades now. You would be right. But they have gotten more and more durable.
You could even wonder if that makes them more desirable. I, for one, prefer a domed acrylic crystal and aluminum bezel insert over ceramic and sapphire. But that is not in the spirit of Rolex. Sapphire and ceramic are functionally superior, so they are used. It really is as simple as that.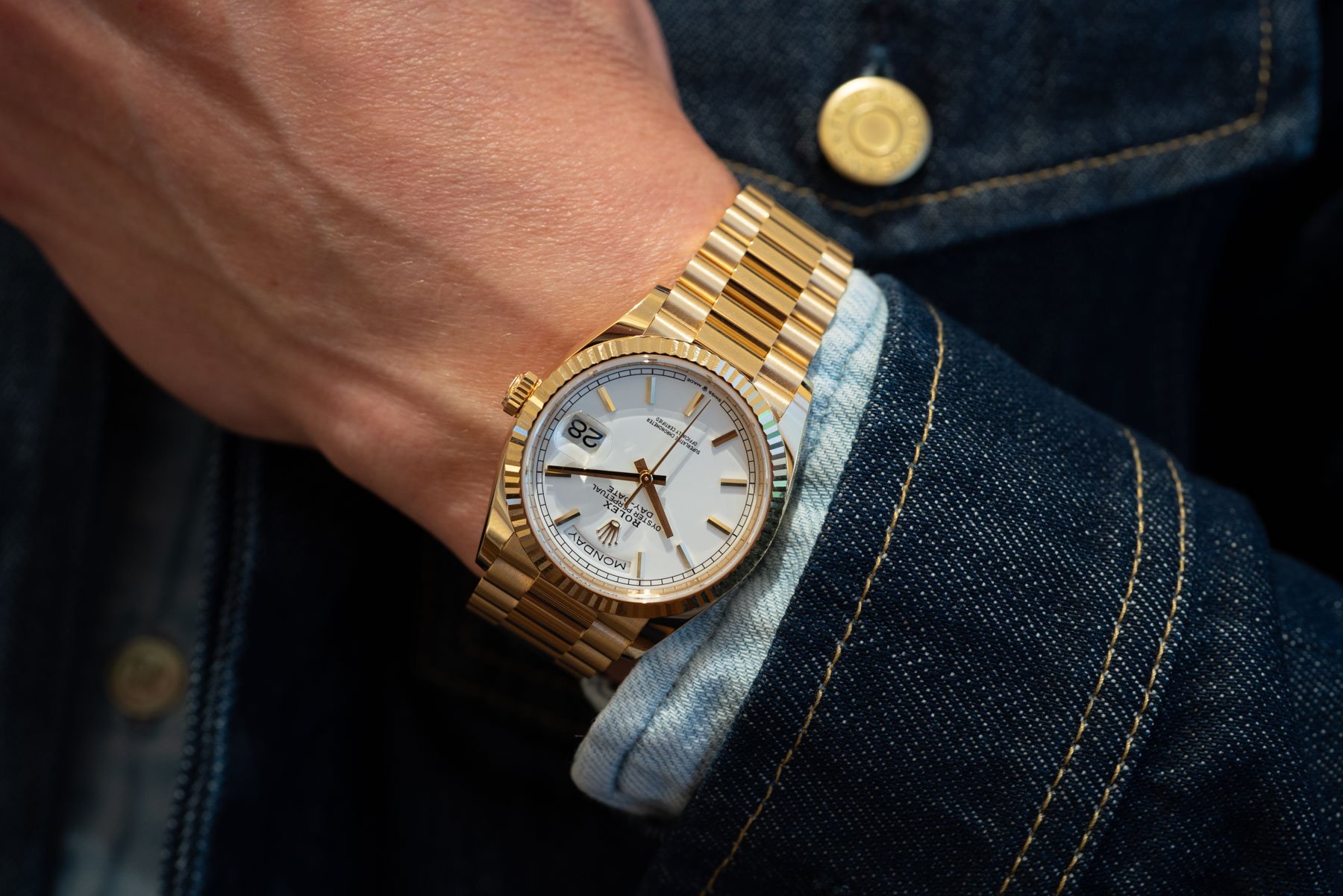 Pragmatic production methods and full control
Life becomes pretty straightforward if you approach it like that. Rolex applies the same philosophy to its production. Rolex watches are not entirely handmade, nor are they entirely machine-produced. It depends on what is best for each discrete step. Dials, for instance, are largely handmade. Movement assembly is also done by hand. Other steps are better left to robots and machines, so they are.
Rolex production has been fully integrated for a while now. After acquiring and integrating its part suppliers, Rolex now does everything in-house. This provides the brand with full control over every step of the production process. A famous example is Rolex's in-house foundry, which produces the brand's proprietary gold alloys.
It does not take too much imagination to picture the benefits. If you are not dependent on external suppliers for parts, you never have to compromise to make things work together. You can get the perfect fit and synergy between parts.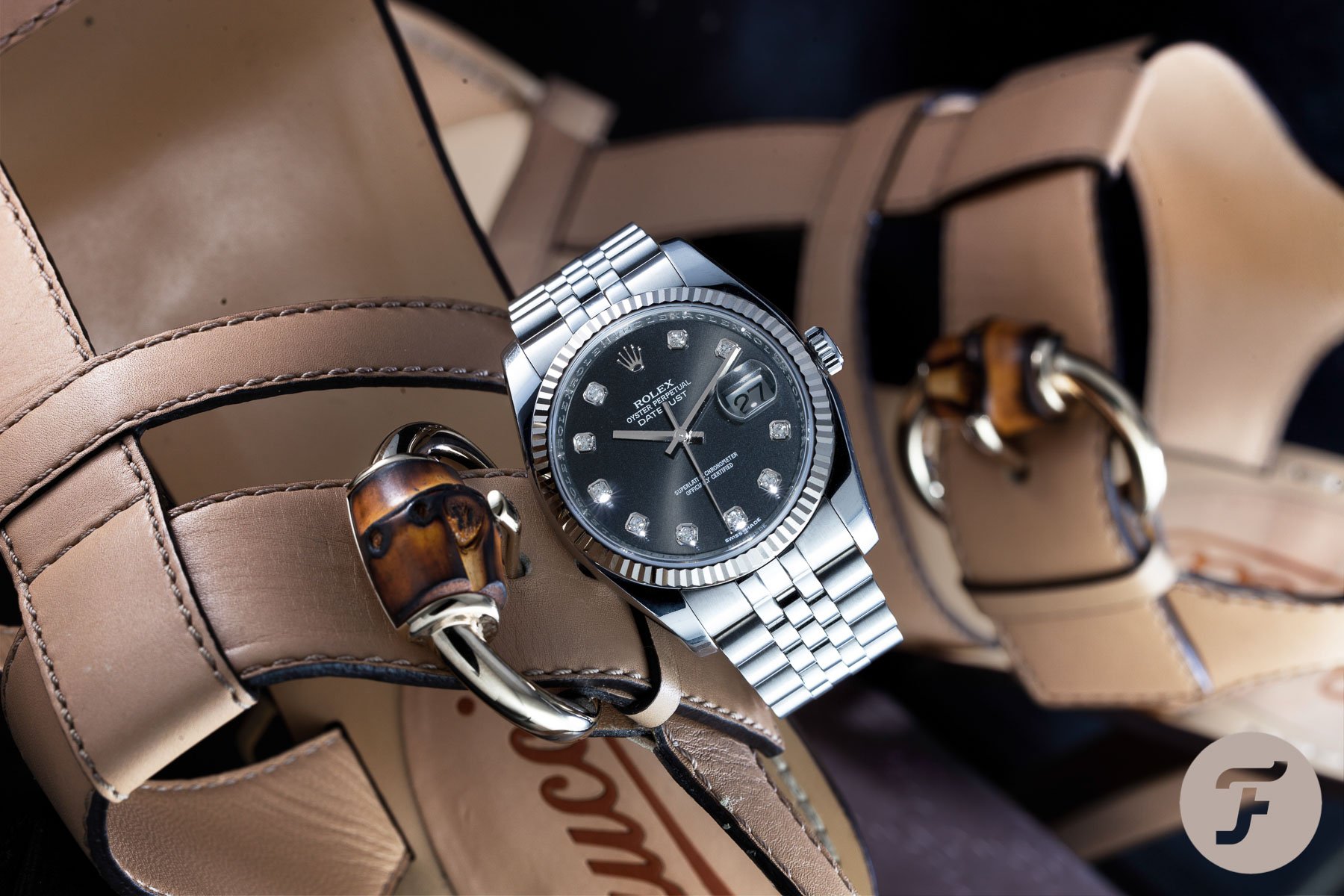 Quality control leads to Rolex quality
Rolex is famous for its quality control. The watches get tested at several points during development and production. From water resistance and shocks to aging, everything is tested and optimized.
Superlative Chronometer testing is another example. Rolex guarantees an accuracy of ±2 seconds per day for its finished watches. That exceeds the COSC standard, which is +6/-4 seconds per day for movements tested before casing.
A final example is the actual water-submerged testing of all Rolex dive watches. They are not just tested under static pressure, but actually submerged and then extensively tested for moisture intrusion. Only one in about a thousand watches fails this test. Other brands might consider such testing overkill. Not Rolex. That one in a thousand is one too many.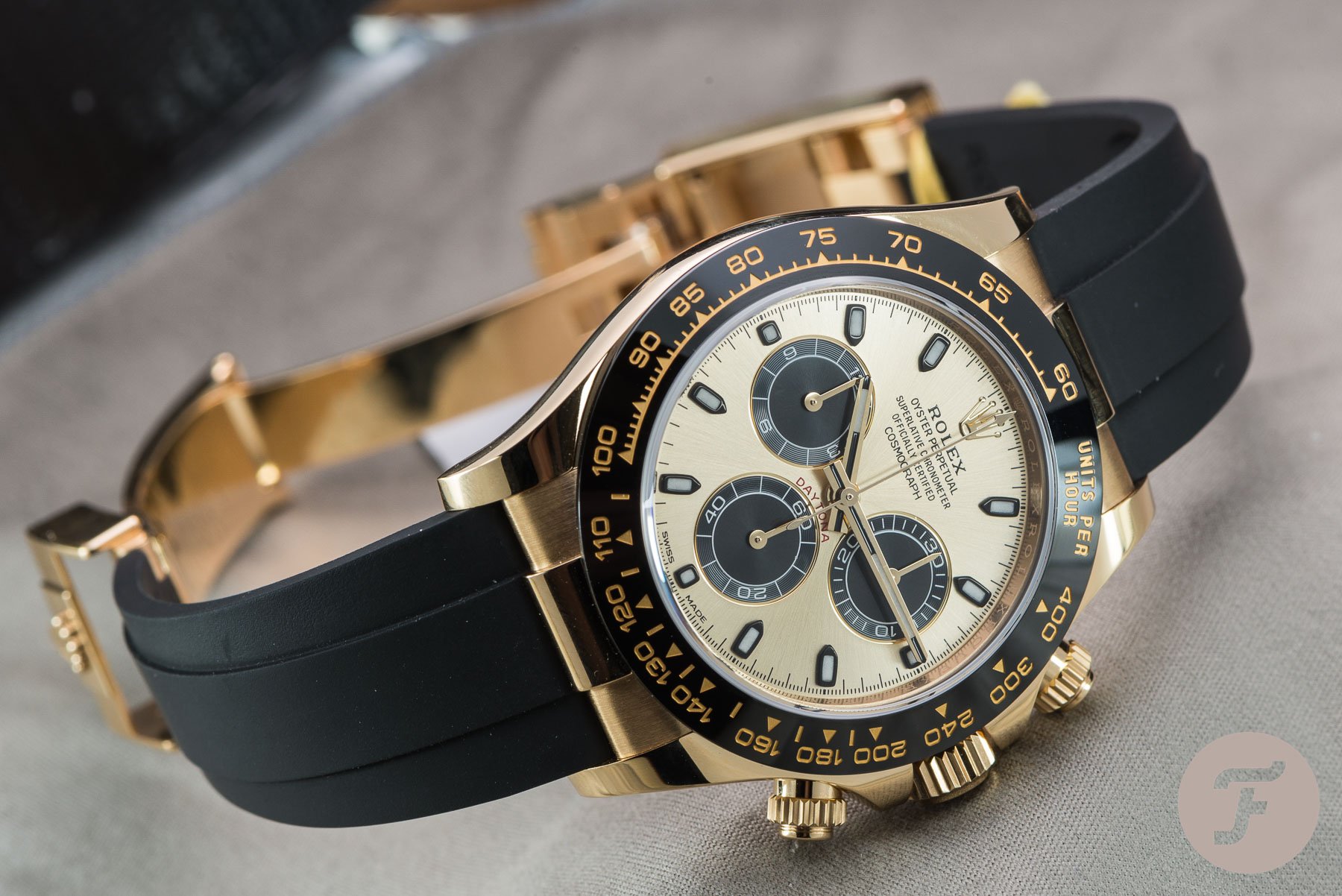 The best bracelets in the business
If you have handled any serious number of premium watches, you know that bracelets vary in quality a lot. Rolex has continuously improved its Jubilee, Oyster, and President bracelets over the decades. They went from folded sheet steel to the current solid bracelets.
Handling a modern Rolex bracelet really drives home the importance of tight tolerances. There is zero rattling, and they just feel incredibly solid yet supple. They are held together with thick screws and all parts are finished to perfection. Having worn a modern Oyster bracelet for a couple of years, I now fail to be impressed by pretty much anything else.
Modern Rolex bracelets blow almost all of the competition out of the water. In fact, whenever a watch is presented as a Rolex-killer, it is usually the bracelet that ruins the comparison. Grand Seiko and Omega might come close in many respects. Their bracelets, however, are not in the same league as those from Rolex. I really hope more brands start putting the same effort into bracelets that Rolex does. It makes a massive difference in the wearing experience.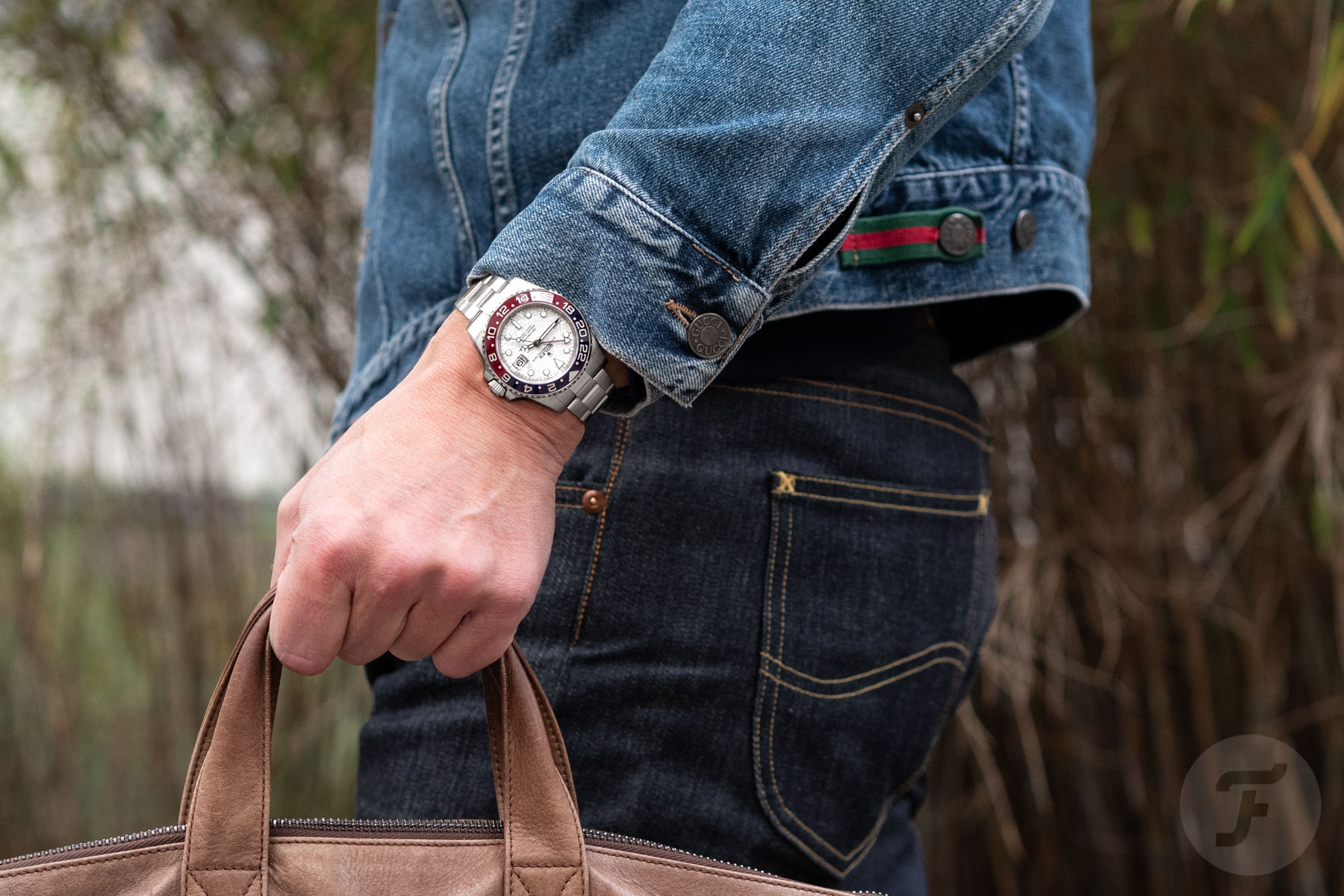 Reliability
As a former vintage dealer, I can personally attest to the reliability of Rolex watches. At the boutique where I worked, we offered a two-year warranty on vintage watches. We monitored returns and found that Rolex watches rarely ever came back with issues.
In fact, we would be more confident selling a 50-year-old Rolex than a recent model from some other brands. To attain such a reputation for quality is no small feat. It makes vintage Rolex an attractive way to get into vintage watches in general. If you get a common model with a common caliber, you can rest assured that a good watchmaker can keep it running pretty much infinitely.
Not pushing it for profit
Okay, I am getting onto a slippery slope here, but let's go there anyway. Rolex is a foundation. Now, it is a for-profit money-making machine, no doubt. But it does not have shareholders breathing down its neck for short-term gains. Most investors would be tempted to try and get much closer to meeting demand, radically upping production. They would likely demand all sorts of special editions and for the brand to follow fashion much more closely. In short, how most other brands are run.
Rolex being Rolex, its leaders can resist that urge. The cynical observer sees artificial shortages. The other side of the coin, however, is unparalleled control. Rolex is perfectly set up to produce a certain number of watches per year. There is some variance, but not a lot. Making twice as many watches, for instance, would require structural changes to established processes. Those in charge of Rolex refuse to indulge that. This means that the company is extremely well optimized.
The same goes for the evolution of the Rolex catalog. Rolex watches change very little over time. Some models are in production for twenty years before getting a small update. Again, everything is optimized to extremes. Just imagine how such a production process differs from a brand that has three drops of five or more new models every year.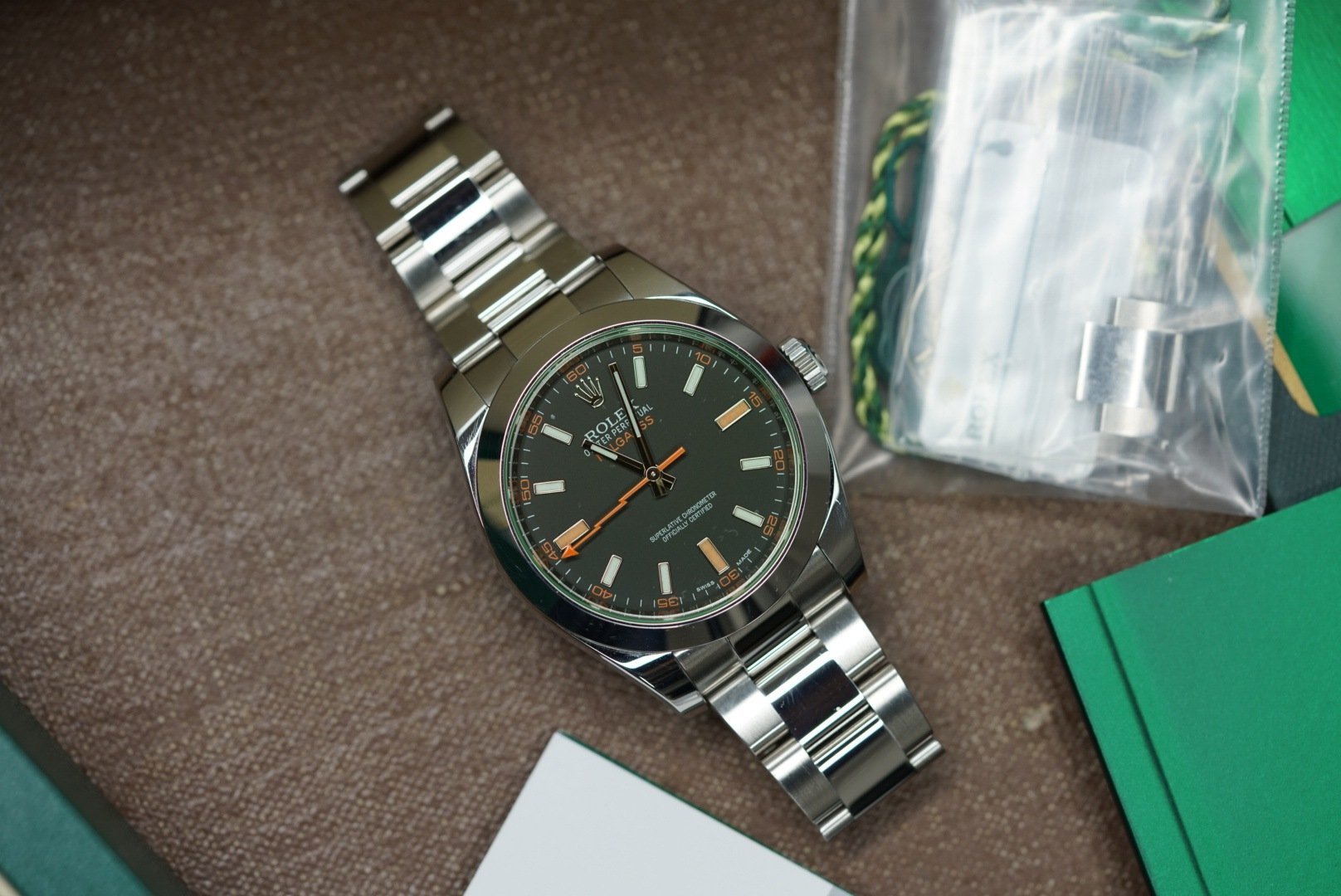 Rolex quality
Now, I completely understand why people might dislike Rolex. It took some time before I got into the brand myself. There is no denying that Rolex has a certain image, particularly among non-watch people. And it is true that current availability issues are extremely annoying to actual aficionados.
It is, however, impossible to be well informed about Rolex and not admire it. I can respect a dislike for the image or the looks of the watches, but you really cannot fault the quality of the product. I do not think it is much of a stretch to claim that Rolex is the absolute best at making the everyday watch. And that only covers the physical product. All the imagined stuff, the image, desirability, and status around the brand is a marketing masterclass.
In my dealing days, I noticed that at least half of the people who came in for a watch mentioned Rolex in their opening sentence. "I am looking for a nice watch, preferably a Rolex," or, "I am looking for a nice watch, but not a Rolex." No other watch brand even comes close to occupying similar prominence in the minds of consumers. And behind all the shiny exterior, Rolex quality backs up the promise. There you have it. I hardly mentioned availability, value, and robberies. Now you try and do the same in the comments.
You can also find and follow me on Instagram @time_travelers_journal