Winning Stars to Watch: Independent Watchmaking
Once the preserve of the critics and connoisseurs, independent watchmaking is becoming a 'thing' on the horological map. It has attracted worldwide attention from those seeking fresh and exceptional discoveries off the beaten track.
If you are missing out on this winning category, or it's just a blur to you, fret not. We have been charting the rise of the Independents over the decade. Let me give you a quick fact.
In Geneva (November 2018), the independents won 7 prizes from the 12 competing categories at the GPHG red-carpet awards ceremony, broadcast and reported across the globe.
What does this mean?
For the uninitiated, Grand Prix d'Horlogerie de Genève (GPHG), commonly known as the "Oscars" of fine watchmaking, is a key industry annual affair to reward creative and technical excellence. It offers a barometer for the consumers and watch buyers of the levels of craftsmanship and creativity the industry has produced and achieved for the year. What is hot, what is worthy, what should be on your radar…much like…the Oscars.
The strong leaning is a clear sign of the importance of the Independents, which might not sell thousands of watches but have a considerable influence on the market, and even on what products you may find in a few years' time "inspired' by them.
For the full list, you can visit the GPHG official website.
So which are the award-winning Independents?
Names you can boast about as someone in the know: Bovet (the best of show "Aiguille d'Or"); AkriviA, De Bethune, Greubel Forsey, Habring², Laurent Ferrier, Nomos Glashütte, and Singer Reimagined (the 7 prize categories); last but not least, Konstantin Chaykin and Krayon (two more honorary prizes).
To us among the industry inner circle and the collector communities, these are well-known and highly respectable names. There are hundreds more pedigreed independent brands that are worth knowing. It's like, everyone can single out a blockbuster, but most of us can also identify with something beyond the mainstream if presented to us.
Independent watchmaking is certainly not a trend. Let us look back just 5 years prior to this GPHG; since 2012, out of a total of 86 awards, independent brands have scooped up 25 separate wins. For a sector that makes up around 5% of the total market value, this is an astonishing record. Creative, daring, passionate, highly crafted to a level unmatched by mass production – there are many reasons independent watchmaking has been on the rise over the past two decades.
One must note that, those who operate in the independent sector, are a special breed. These are highly accomplished professionals (many deflected careers from the big names you are familiar with), who believe they can better themselves and the world around them.
Without massive marketing budgets or product committees, their creations are born from dreams, enthusiasm and entrepreneurial spirit. Their ingenuity, vision, diversity or simply their small scales make the fine watch world, and particularly your choices more interesting.
Why am I telling you this?
10 years ago, I helped launch an independent Swiss watch brand. It fast-tracked me into the heart of the Swiss watch industry, where passion, innovation, intelligence, and independence converge. I interface with watch buyers and enthusiasts, often bowled over by the artistry and the people behind the brands, which never ceases to delight.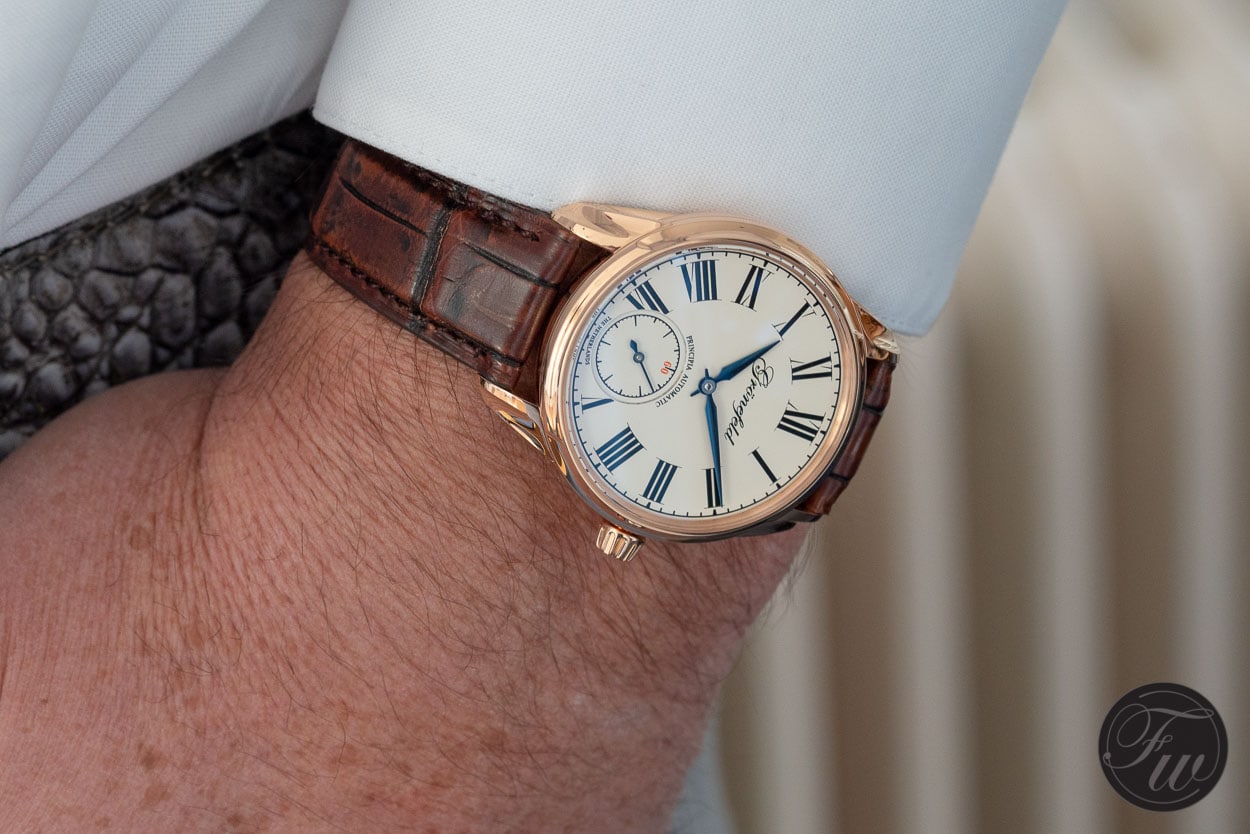 I also scour and survey the independent landscape as a profession. Intersecting with watchmaking innovators and business mavericks day in day out, I see the intricacies of the watch world out of the ordinary.
After a decade of total immersion in this calibre of industry visionaries and watch connoisseurs, there is a lot for me to divulge. It's an honour to share on Fratello my inside stories as a player in the sector to kick off 2019. Check back here as I reveal more winning and rising stars from the independent world – names and creations you can boast about.
See the noteworthy award winners and nominees in Skolorr's Indie Brands stable here.