Wrist Game Or Crying Shame: Bulova Royal Oak
Would you pay €3,906 for this great pretender?
Well, well, well — Wrist Game or Crying Shame is back! This week, we go for the (faux) gold with the Bulova Royal Oak. Before we see if you enjoy an expensive game of make-believe, let's go back to last week.
Last week, I presented the Omega Seamaster Pre Bond Automatic and told you a fib in the process! I made up a yarn about RJ and he was really upset with me because a bunch of Ome-goons sent him hate-mail! Here's to a bit of mischief! Despite my best attempts at trickery, 66% of you brought this neat Omega to a Wrist Game win. Today, we'll go back to the Studio 54 era with the Bulova Royal Oak. Would this watch make it into the club or be left standing in line?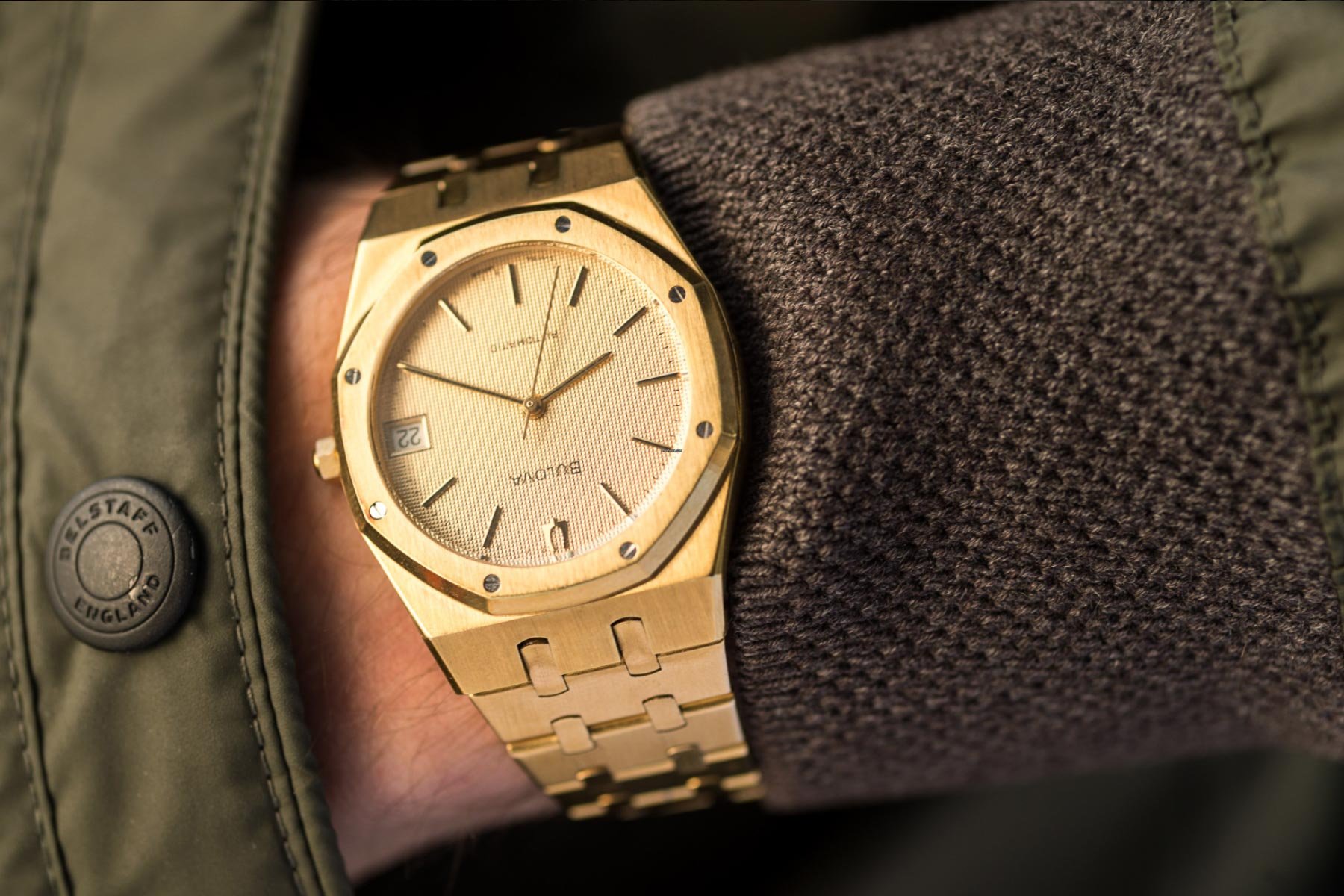 The Bulova Royal Oak
I guess by now, you know the story of the Royal Oak. Gerald Genta, we refer to him as "Big Ger" within our offices, designed the iconic Audemars Piguet Royal Oak over a single night and it debuted in 1972. Honestly, shouldn't that make most watch designers want to curl up in a ball and cry after toiling away on a design for weeks or months? Regardless, the AP was a hit and the current model is amongst the most overpriced desirable watches on the secondary market today. With its porthole design, screws, and tapisserie dial, this watch oozes money. But what if you are or were a bit short on the mean green? Well, that's where the Bulova Royal Oak enters the picture.
Oscar Wilde once said that "imitation is the sincerest form of flattery." Well, the Bulova Royal Oak makes no bones about the watch that it is attempting to mimic. When the Bulova was introduced in 1979, it came in a wide variety of forms and dial colors. Steel, gold plated, and two-tone. Reference 4430301 came in a 35mm form factor (like the regular or mid-size AP) with an automatic movement. The bracelets were spot-on copies and the dial is a rather decent facsimile. Heck, even the crown is hexagonal.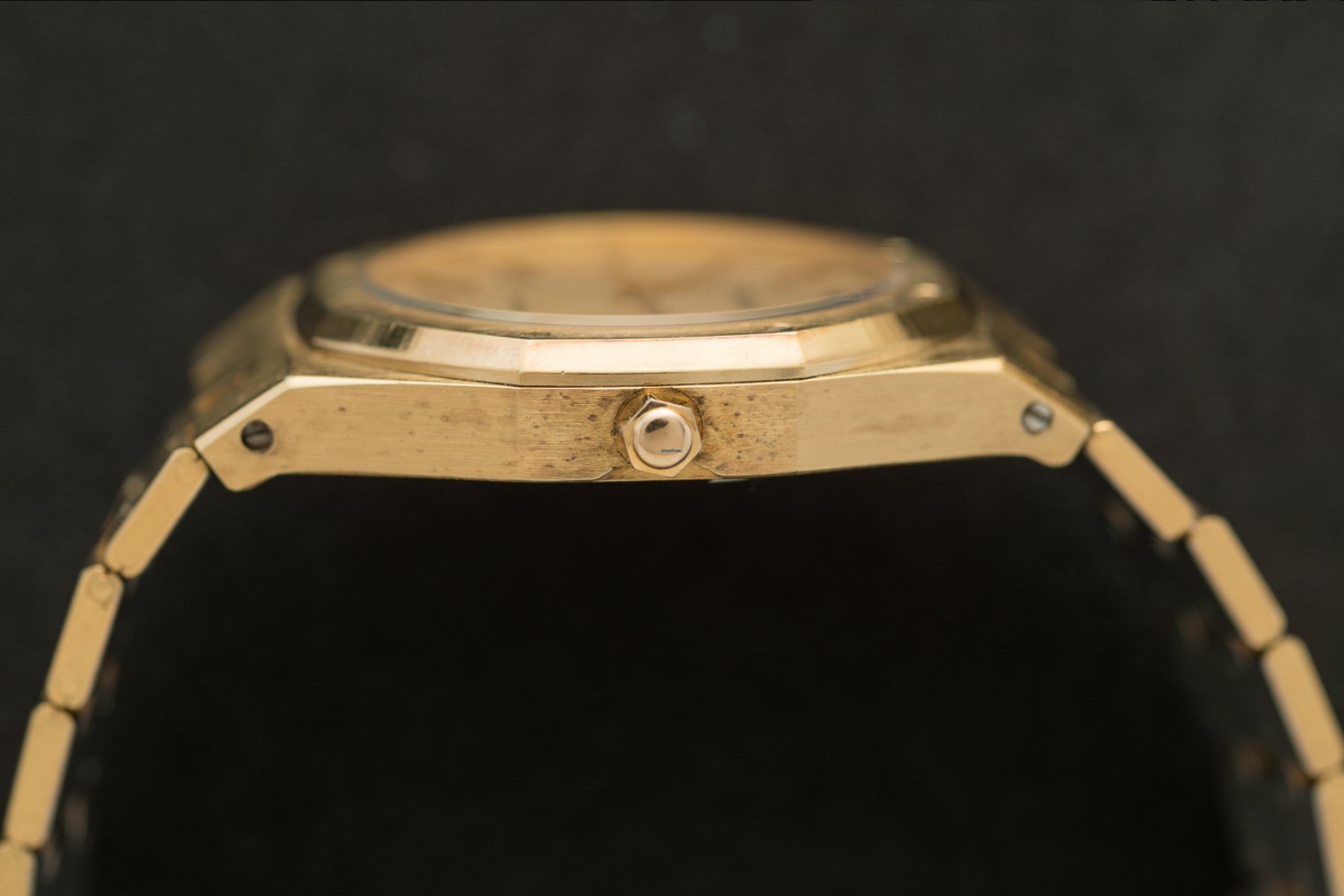 A bit of a weird phenomenon
We talk a lot about Seiko here on Fratello and I'm a massive fan of their vintage watches. If I head back 25 years ago or so, the word "Seiko" meant one thing to me and that was Datejust replicas. They were high-quality watches, but I simply found them to be uninventive blatant copies. Today, these watches rank as kitschy, somewhat ironic collectibles, but they hardly rank as expensive. The Bulova Royal Oak, on the other hand, is decidedly dear.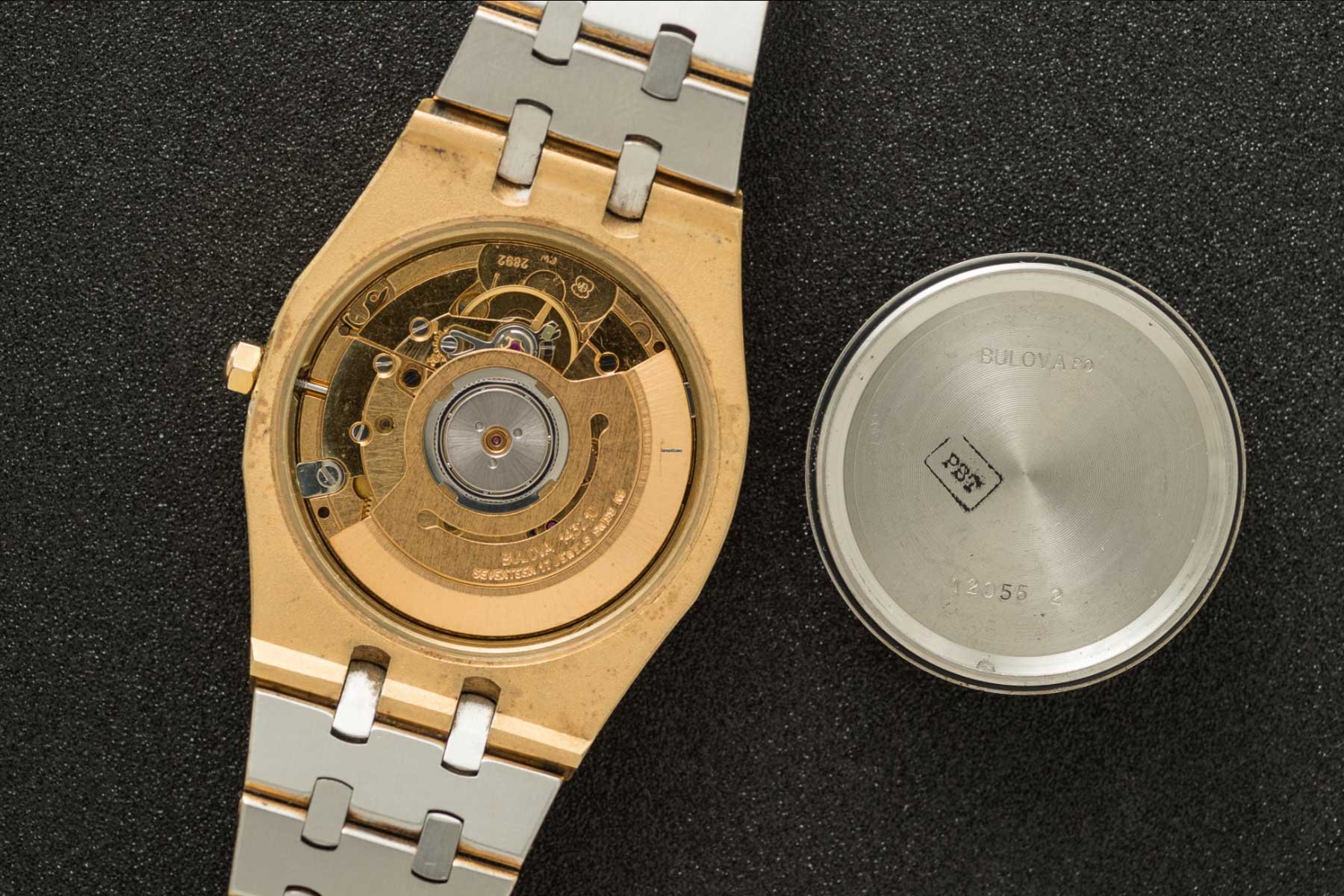 Look, I get it that forking out tens of thousands for a real AP in any size is out of the realm for most, but does that mean that paying thousands for a lookalike is a suitable venture? Yes, that's right, these watches go for thousands these days. It certainly makes one wonder if they should sink a few bucks into a Steinhart for safekeeping!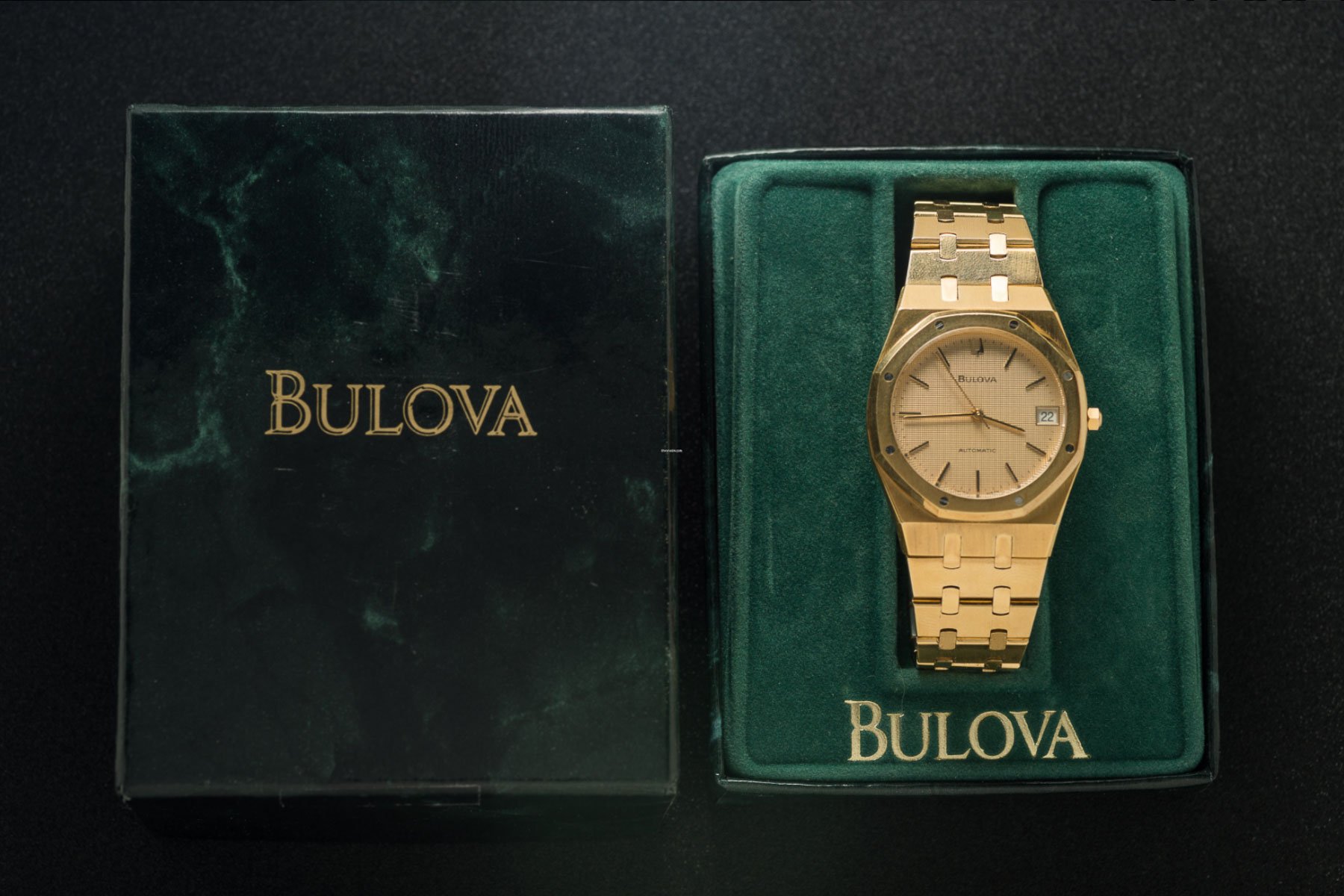 Today's candidate
Today's Bulova Royal Oak is an excellent gold-plated model with its original box on Chrono24 for €3,906. The watch is on offer from "Collectors Corner NY" and the mighty fine photos are the property of the seller. The watch does look pretty convincing in the pictures as long as one doesn't get too close or flip it on its backside. Still, if you're going to go for it, I'd wager that this is a nice one to consider. In the end, that is the question. Would you go for the replica or hold out for the real thing?