Wrist Game or Crying Shame: Hublot MDM 1810.1 Chronograph
Will you create a Big Bang with this Hublot for $4,493?
Welcome to Wrist Game or Crying Shame, where you get to choose if a watch meets your individual high and mighty criteria.  This week, we've got a real humdinger in the Hublot MDM 1810.1 Chronograph, but first…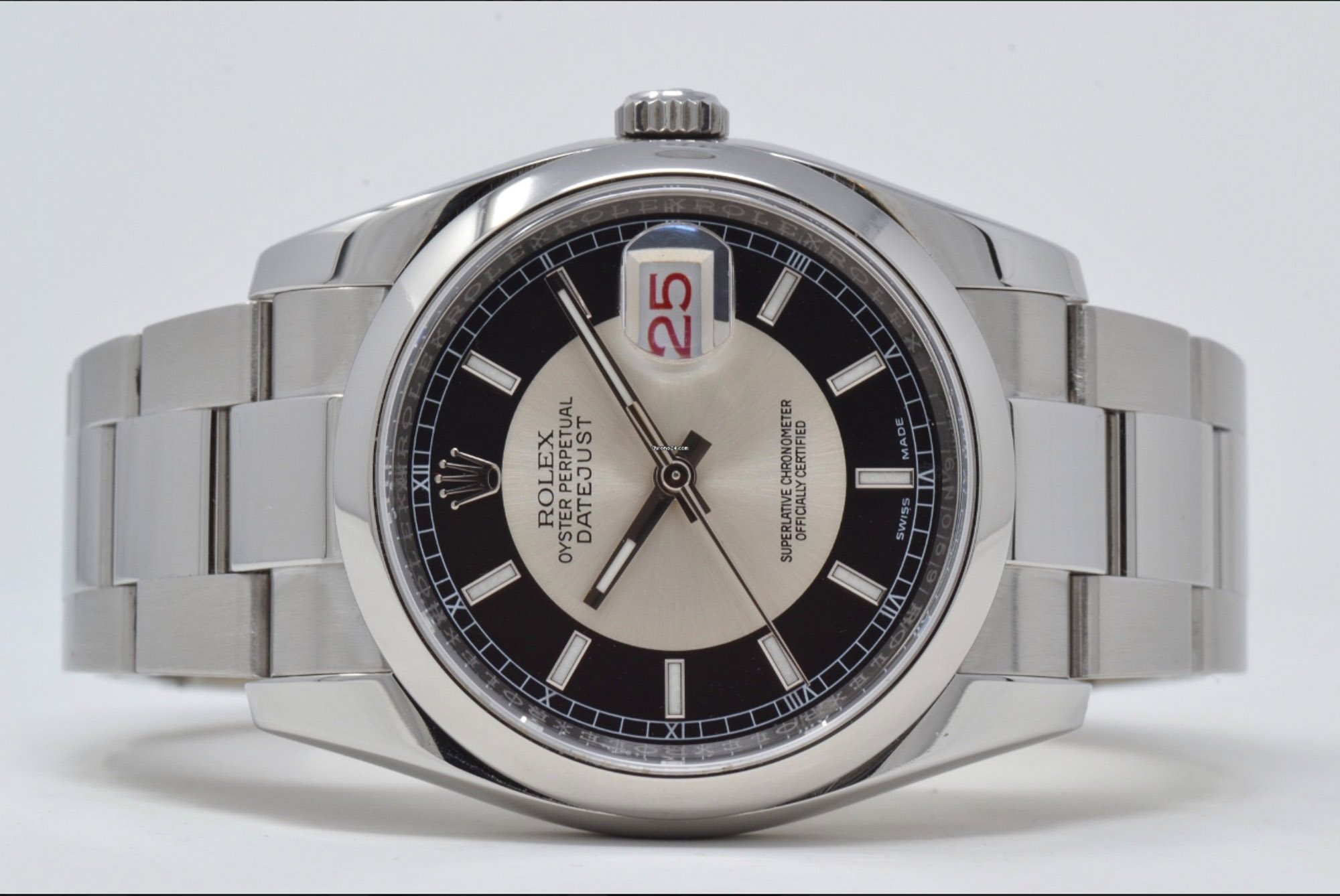 Folks, you're too easy!  I put a somewhat controversial Rolex up there with the Datejust Tuxedo Dial and despite some seriously negative comments about how lazy this watch looks, it cruised to a 64% Wrist Game win!  It seems that Rolex can do no wrong with the masses.  But Rolex does make some highly polarizing pieces and I'm talking about the bejeweled oddities that are often a plague to the Daytona model.  Well made?  Sure.  Ugly?  About 99% of the time and yet, we are treated to ongoing pictures of them from certain dealers who try to tell us that these are the next big thing.  They sell for good money at auctions, but I'd bet that's barely above retail and I have a feeling that they're staying within familiar circles.  Ooooooh, conspiracy!  But what would you say to a lower cost dazzler with a brand name that all at once causes pitchfork wielding and ultra-lux sycophancy? Enter the Hublot MDM 1810.1 Chronograph.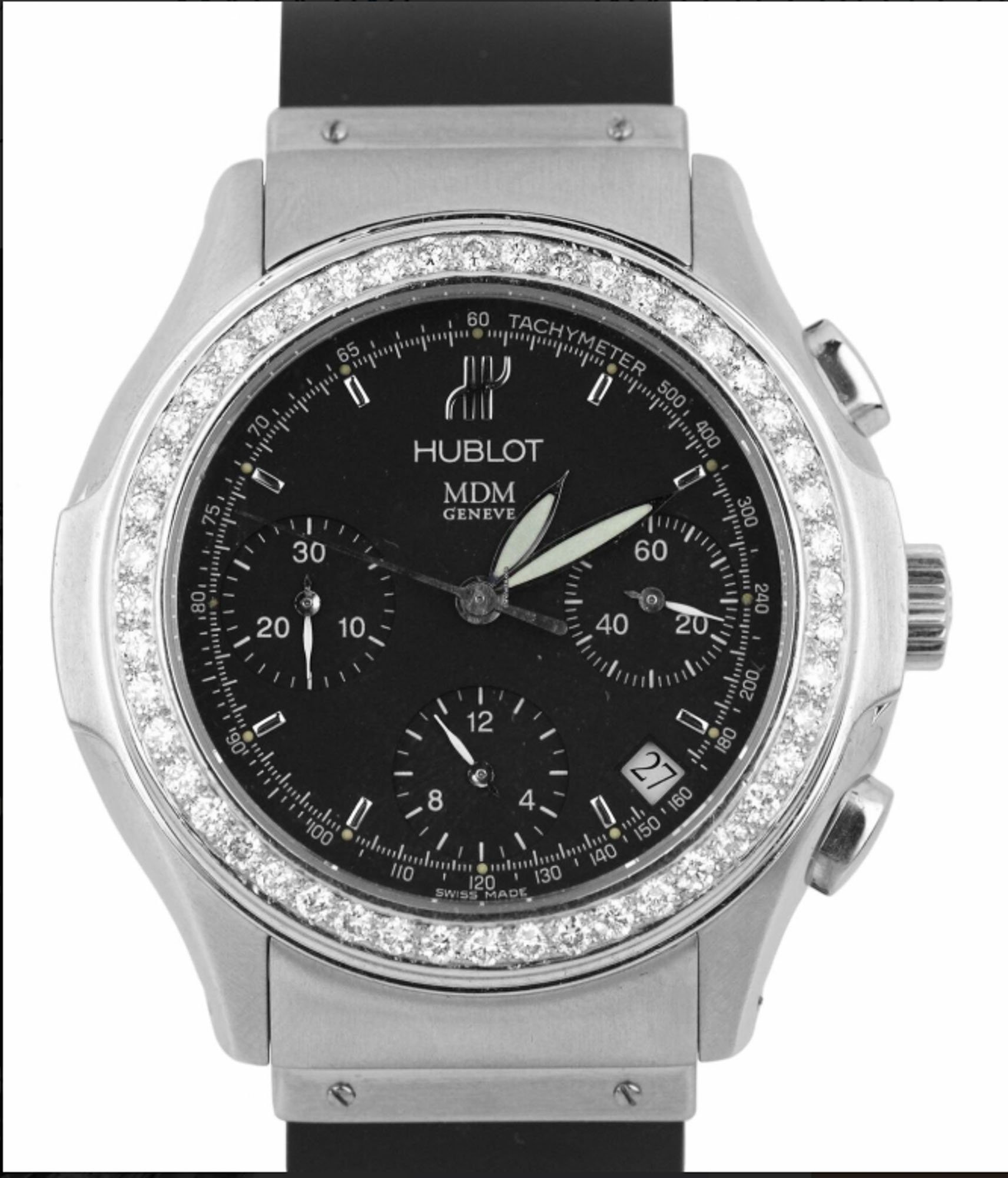 Truth be told, I was looking for another brand to feature on Wrist Game and wanted to move away from the usual suspects.  And then RJ and I spoke about our relative affinity for MDM-era Hublot on our most recent podcast, so the brand was fresh in my mind.  And then, while traveling in Leipzig, I tried on a friend and colleague's newish 36mm Datejust with diamond dial.  I'm afraid to say that it's growing on me!  But let's shift our focus to today's troublemaker, the Hublot MDM 1810.1 Chronograph.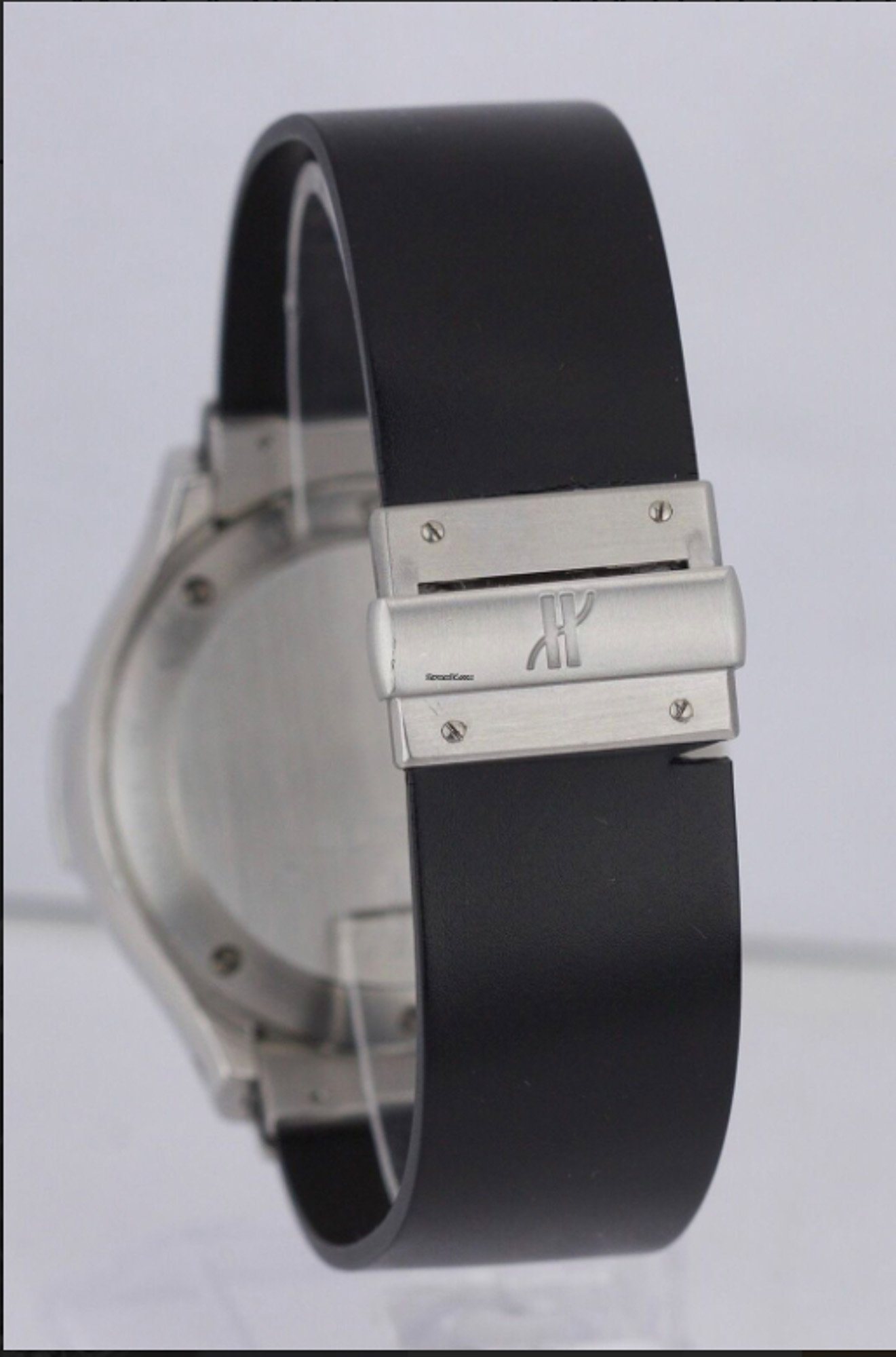 If you're not familiar with the history of Hublot, someone did a flattering job on Wikipedia and tells the story of how Italian Carlo Crocco formed MDM Geneve and then Hublot in 1980.  The name comes from the French word for "porthole" and that explains the general design inspiration for today's model, the rest of the early pieces and even some of the brand's current models.  We're also told that Hublot used the first natural rubber strap in watch history, which is somewhat incredible.  Still, I can recall checking these watches out in the 90's and early 2000's with my Dad and, damn, they're so supple and thin that they feel like absolutely nothing on the wrist.  What also aided comfort was the fact that watches were smaller – think 36mm for a men's watch – and thinner due to the typical use of a quartz movement.  I like these in an Ebel-esque era way, but I wanted to bring something a little more mechanical and larger to the fold with the Hublot MDM 1810.1 Chronograph.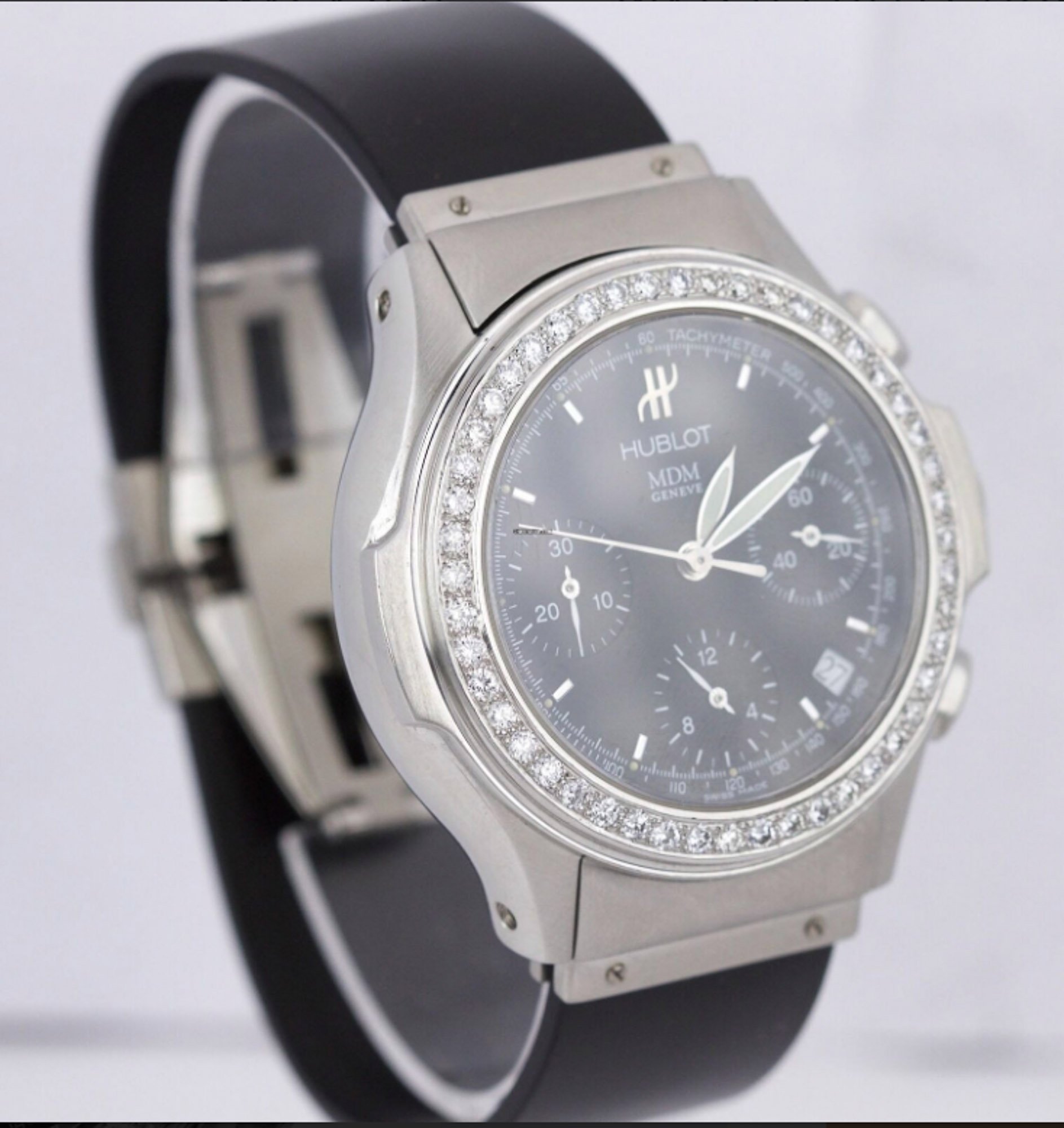 It seems that in the late 90's and early 2000's, Hublot MDM decided to upsize a bit and bring in some different styles to the fold.  The Hublot MDM 1810.1 Chronograph is a good example of this and models were available in steel, gold, and I'm guessing – two tone.  Hublot offered a quartz chronograph, but I hunted a bit for one with an automatic.  On Chrono24, there were several for sale, but this one jumped out due to the – as the ad states – 48 x 0.02 ct G-VS2 diamond bezel staring back at me (the watch and photos are the property of the seller – our inspirational header photo comes from todayscargo.com by the way)!  Inside, we have a slim ETA 2892A2 automatic as a base with what I'd guess is a Dubois Dépraz module attached.  Remember, this was at a time when the "in-house" addiction hadn't quite taken hold.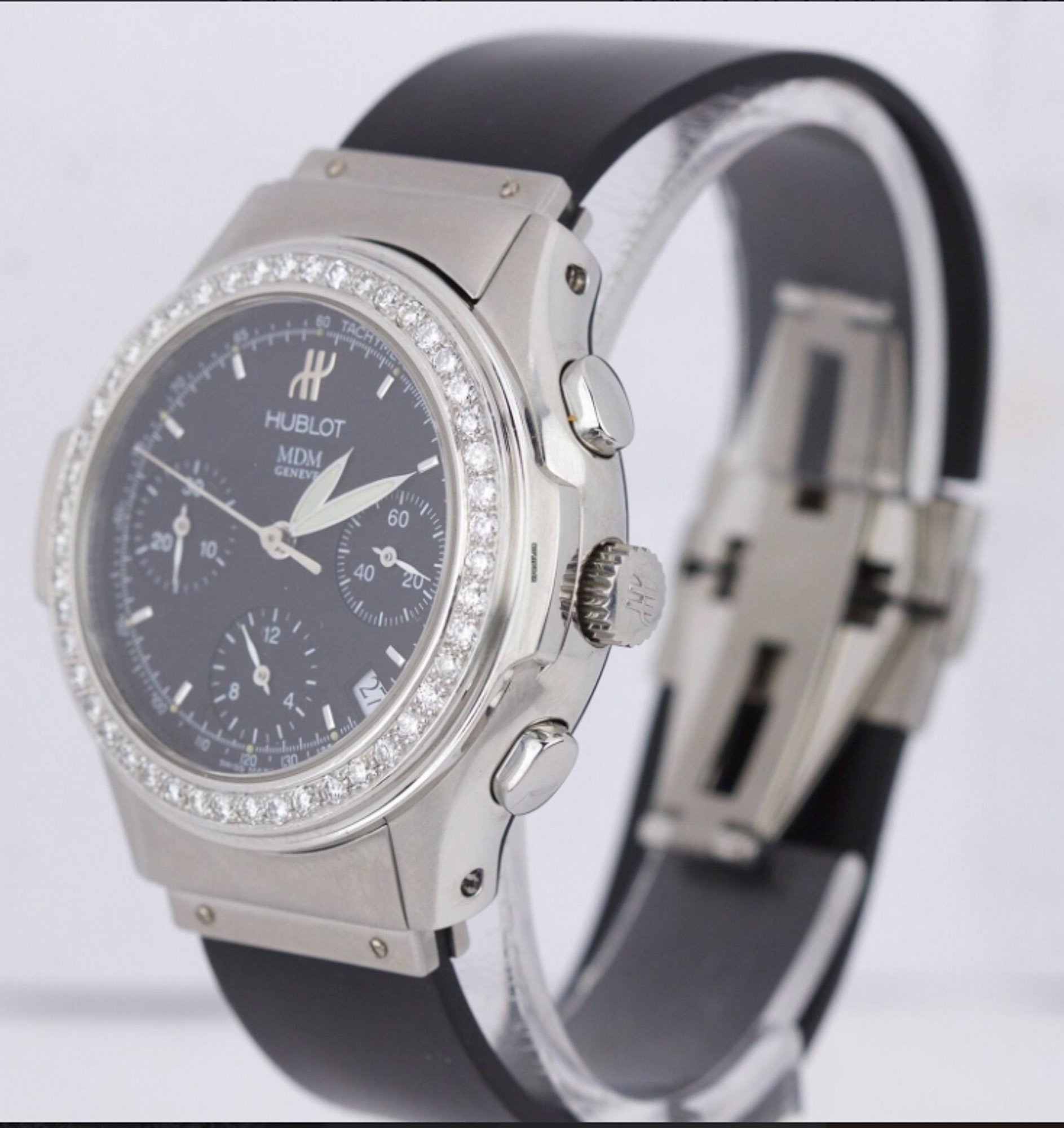 The Hublot MDM 1810.1 Chronograph comes in at 40mm and while that's far away from the wrist-goliaths that are offered today, it's absolutely wearable…if you like some bling.  Then again, as the ad also states, why limit your thinking to this being a men's-only watch?  40mm certainly works for both sexes and picking up a Hublot for less than $5K for yourself or that special someone feels a lot like letting someone else having to take the depreciation hit.  The watch looks to be in decent condition, but the seller from the USA does note a tear in that sublime strap, so you'd likely want to look for a replacement.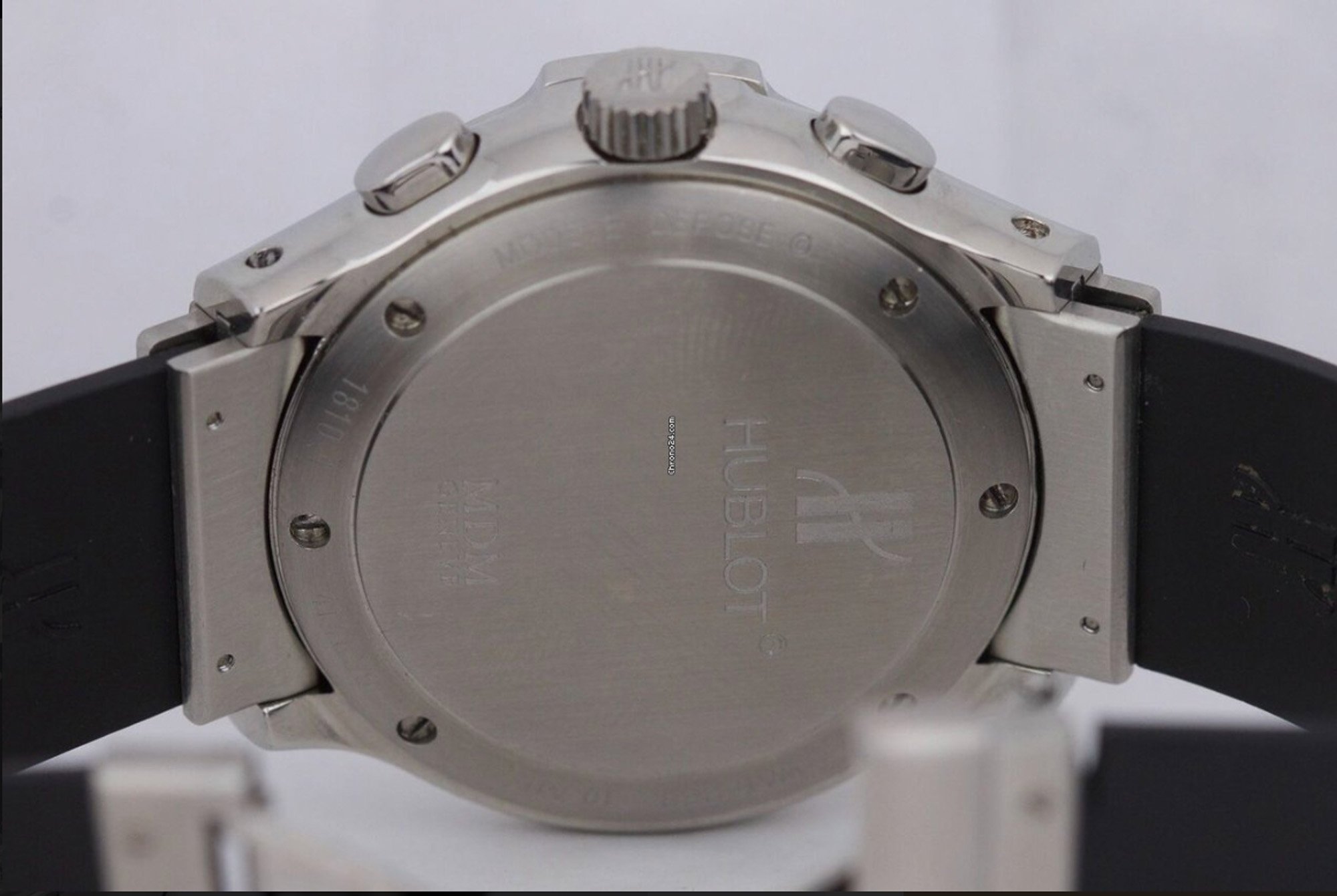 Now, the question is – is bling your thing?
Hublot MDM 1810.1 Chronograph