Wrist Game or Crying Shame: Jaeger-LeCoultre Geophysic 1958
Will you get physical with the Geophysic for €7,162?
Wrist Game or Crying Shame is back with a look at the Jaeger-LeCoultre Geophysic 1958. We'll see what you think about this simple beauty, but first…
Last week, I was drinking light beer and hard seltzer (they're kind of the same) while hanging out in a South Florida pool. Appropriately, I chose the Rolex Yacht-Master 40 Oysterflex for your voting pleasure. It turns out that a full 73% of you would like the idea of rose gold and rubber too because this watch beach blanket bingoed its way to a massive win. Now, however, I'm back in the land of frequent nasal swabbing and probing — aka Germany and that means that the fun has gone kaput. Thankfully, I'm going to brighten things up for you with one of my favorite modern watches, the Jaeger-LeCoultre Geophysic 1958. Shall we?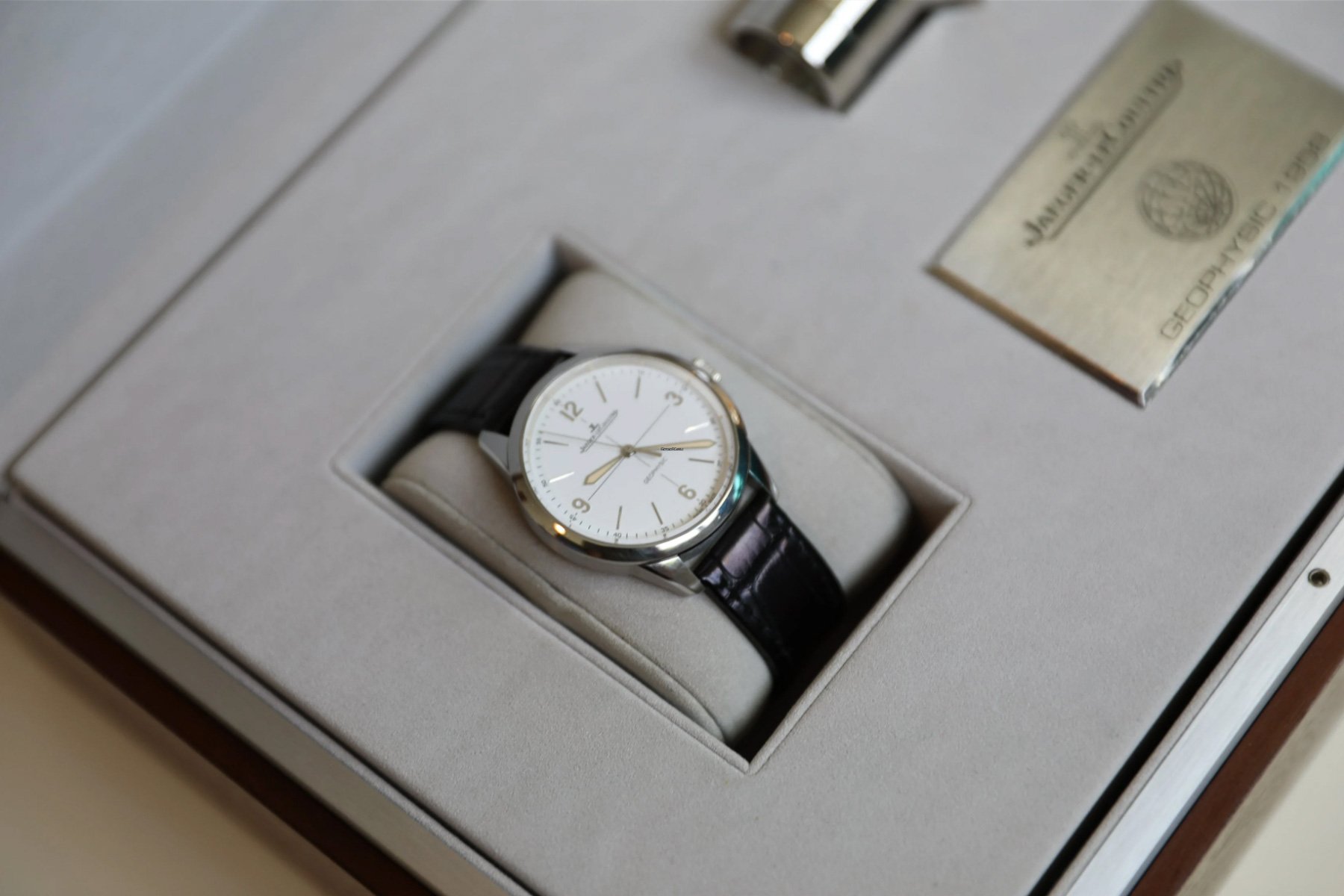 The Jaeger-LeCoultre Geophysic 1958
Since when did 2014 turn seven years old? My, how the time flies! Yes, it was during this period that Jaeger-LeCoultre (from this point on, I shall refer to it as "JLC"), released the Geophysic 1958. This watch was a bit of a reissue with a rather modern twist. A quick jaunt over to our pen pals at Hodinkee give a nice backstory, but allow me to summarize. Let's begin with the original model. Back in 1958, much of the world was celebrating the Geophysic year. The Wikipedia article tells us that it was a bit of a pause during the Cold War where loads of countries shared all kinds of scientific knowledge transfer. China even boycotted and that makes the whole thing sound a lot like an Olympics for nerdy sorts.
Wouldn't you know that watch companies got in on the act of showing off their very best and this is the reason for the original JLC Geophysic. The 35mm manual wind chronometer brought all kinds of technology such as shock protection, an antimagnetic cage, and hacking. These original models are seriously expensive today with prices often above €30K. The 2014 model, called the Geophysic 1958, was thematically similar with some nice updates.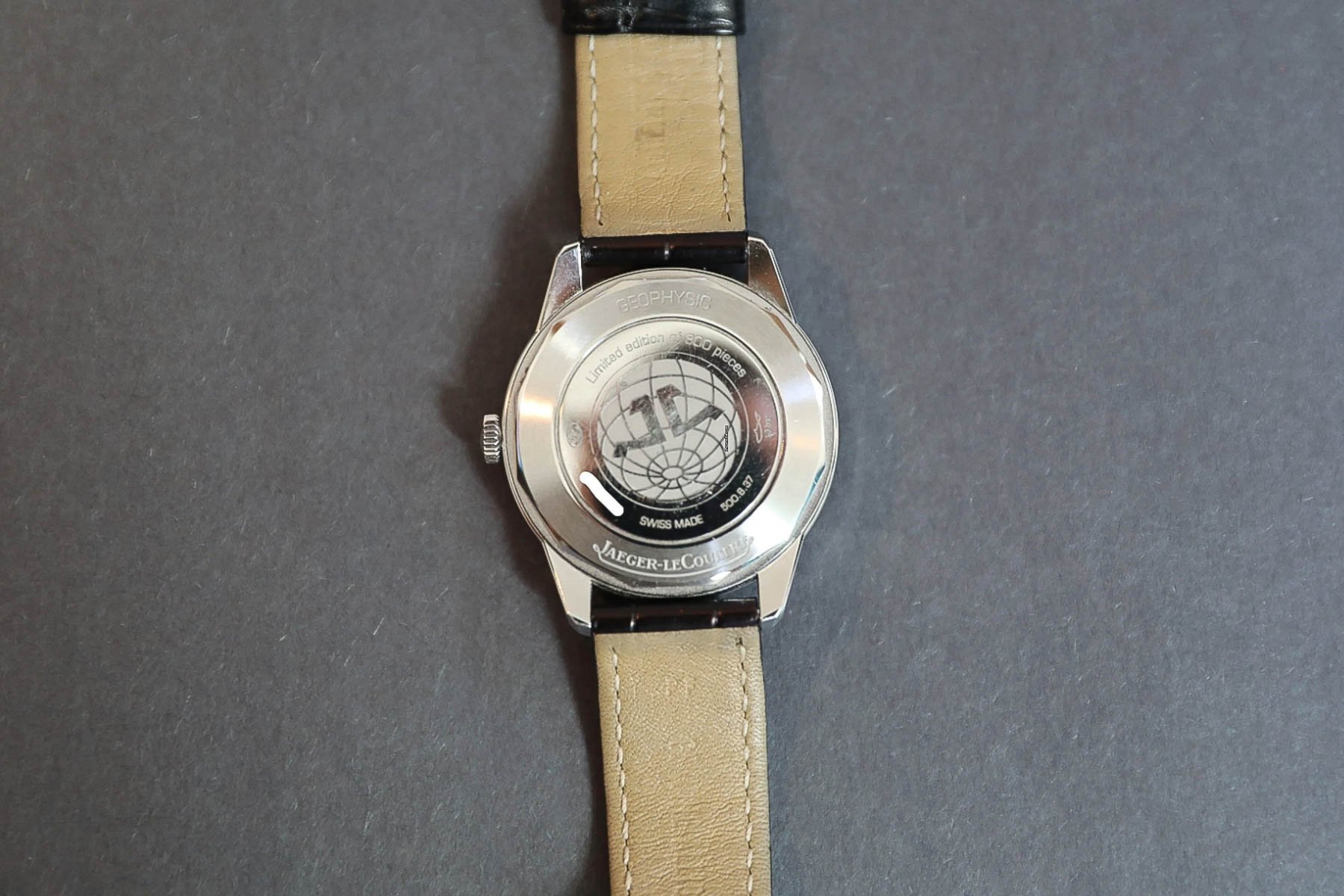 Nice updates
The JLC Geophysic 1958 grew to 38.5mm, but kept many traits from the original. A crisp white dial, fabulous lumed sword hands, and a stainless case make it similar. JLC also brought cross hairs to the dial and bold Arabic numerals at the corners along with lume pips on the angled rehaut. Unlike the current Geophysic True Second, this model thankfully eschews a date window. I think you'd agree that due to this and the overall design, this is one clean looking watch. It also brings a soft iron cage, -1 to +4 seconds of daily accuracy, and 100 meters of water reistance. The caliber 898/1 automatic is at the heart of this piece and it has a sterling reputation. The watch enjoyed some fanfare upon its release and this was furthered due to a relatively small run of just 800 pieces.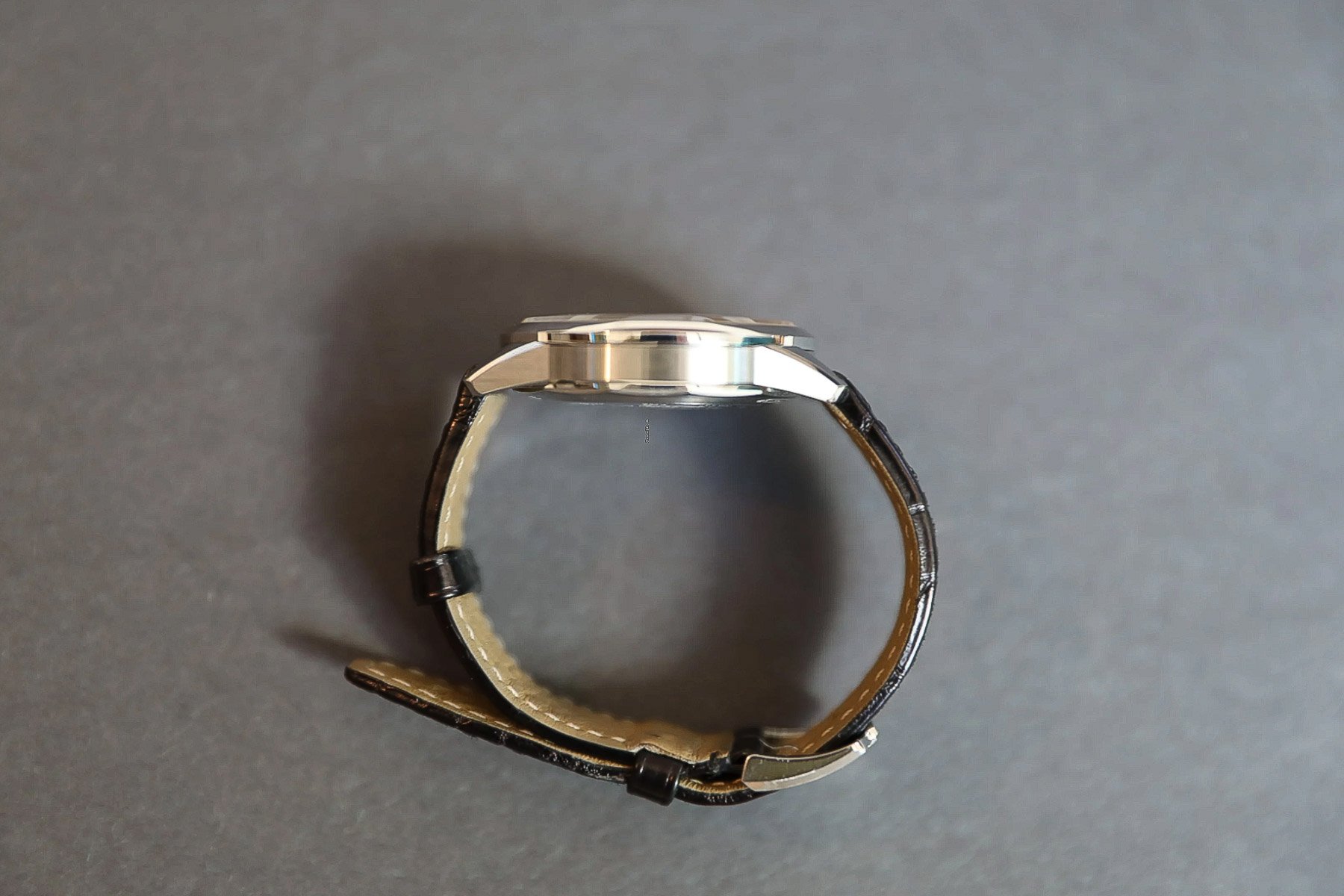 Not cheap
Now, there was one fly in the ointment when it came to the Geophysic 1958. It retailed for a rather high €7,600. When one compares this to watches from other high end brands, it's not too bad. However, this watch is a touch peculiar because it has some sporting vibes, but also plays as a bit of a dress watch. Still, it seemed to do well, although I saw a gold version languish in the shop window for months on end.
Speaking of shops, I did waltz into my local JLC boutique here in Frankfurt back in 2014. It was an experience similar to visiting a boutique for any in-demand watch today. After exchanging pleasantries, I asked about availability of the Geophysic 1958. I received a bit of a chuckle, a business card, and a bit of a "don't call us, we'll call you" type comment. I, on the other hand, gave a healthy chortle that rang with an "I'll never come back here again" tone. Lovely experience!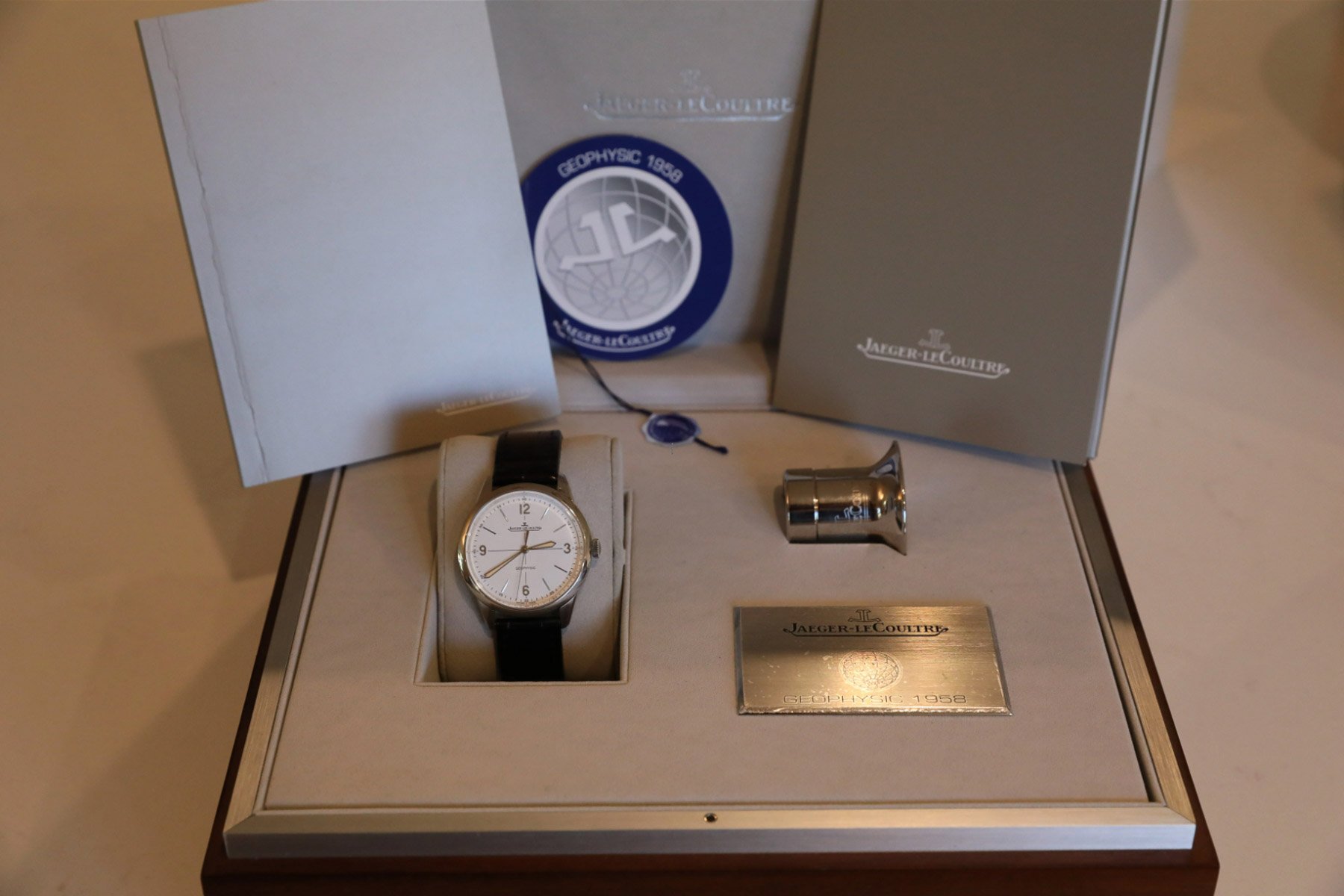 Today's candidate
Grudges aside, it turned out that I was probably lucky to have missed buying a JLC Geophysic 1958 at retail. Sadly, and I truly mean it, these watches are now easily available below retail. I found quite a few pieces on Chrono24 at nice prices, but chose a model from a private seller in the USA because he or she took decent, albeit small, pictures. This private seller has this watch on sale for €7,162 and it includes everything. As I mentioned up top, I think that this is one of the best looking modern watches. The fact that it's limited and easily found below retail seven years later is a bit odd, but I think that's your opportunity. Do you agree?
Jaeger-LeCoultre Geophysic 1958