Wrist Game Or Crying Shame: Rolex Yacht-Master 40 Oysterflex
Do you possess enough flash to drop €22,800 worth of cash on this Rollie?
Roll out the red carpet because Wrist Game or Crying Shame is back! This week, we take a look at the Rolex Yacht-Master 40 Oysterflex. But first…
Thank you, thank you very much for the warm welcome back to the stage. Yours truly has been in South Florida for the better part of a month for the sole purpose of finding a couple timely needle jabs. On that front, this trip is a proper success. In fact, and I'm sorry to my European brethren, it's infintely easier to stumble upon a vaccine down here than just about any type of Rolex in an AD. Truth! Still, my time is drawing to a close here and I'm sick and tired of restaurants, general freedom, and gaiety. It's time to return to Europe where I can enjoy my humble abode. Sarcasm aside, I saw a lot of Rolex here on the wrists of folks and I leave my home state with a look at the Rolex Yacht-Master 40 Oysterflex in rose gold. Let's see what you think.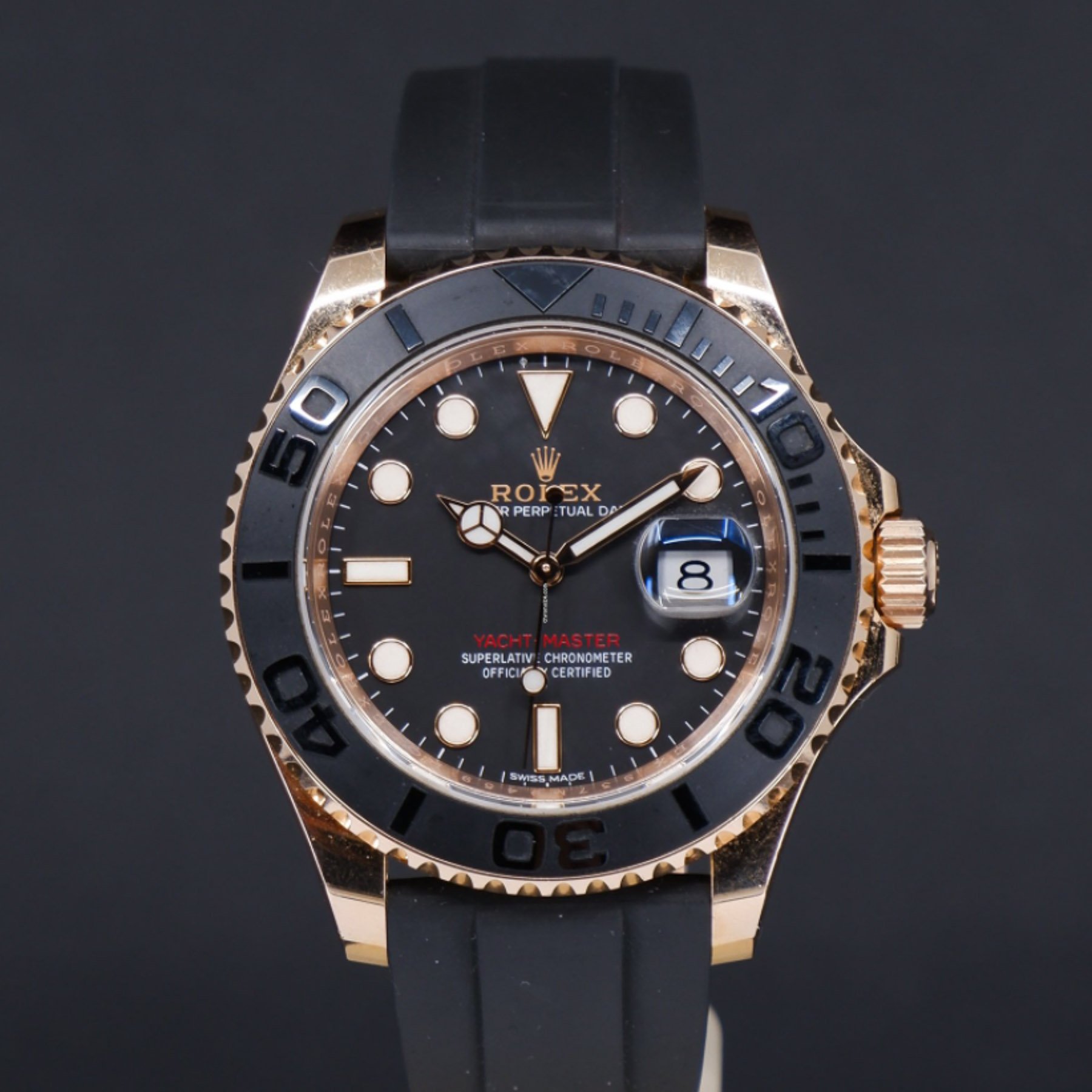 The Rolex Yacht-Master 40 Oysterflex
Here's a serious hot take — the Yacht-Master 40 Oysterflex reference 116655 is hands-down my favorite current production Rolex. Silence… Yes, it's true, I love this watch! That's an incredibly ironice statement because I find the Yacht-Master itself a relatively useless tool watch and a real ode to luxury and excess. Few people own a yacht and I suppose that even fewer do anything remotely on a yacht that requires the use of the watch's bidirectional bezel. Strike that! "Jeeves, put a wiggle on those martinis and I'll be timing you!" Yeah…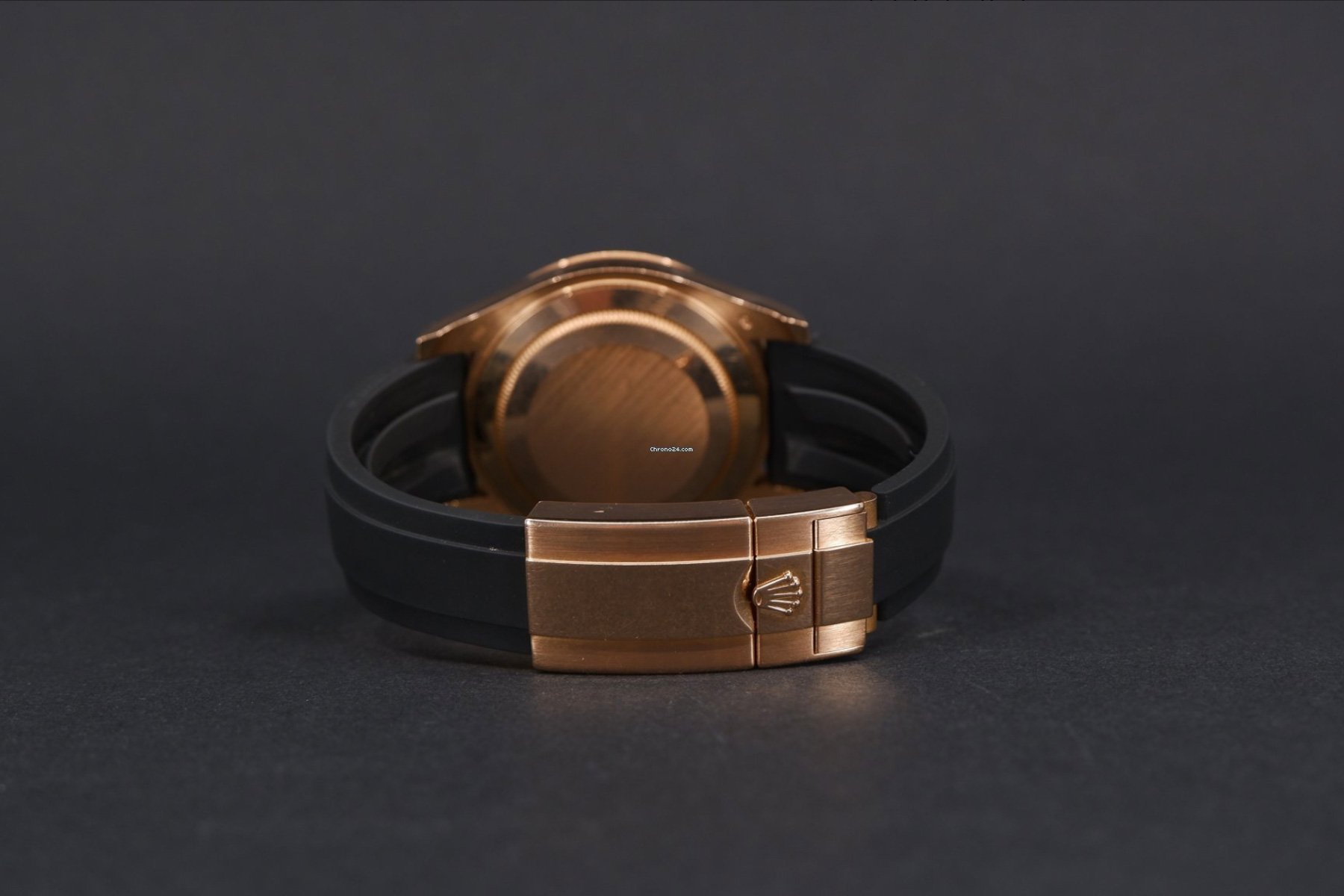 So much visual impact
As a watch to look at, though, the Yacht-Master 40 Oysterflex in rose gold is simply beautiful. It looks "(insert expletive) off" expensive and so stupidly casual with its rubber bracelet that the overall design works. There's simplicity here with a bold dial and that matching ceramic bezel. I like that especially in light of that heinous clown show called the Yacht-Master II. This, folks, is the watch you wear globally to yacht clubs, oceanside dining, lakeside lunches, and champagne brunches. Armed with a pair of supple loafers, a wealthy man's oiled mullet, and a bit too much time in the sun, this is the watch that arrives before you.
Now, Rolex makes a 42mm white gold version of the Yacht-Master Oysterflex and I like it, but rose gold just sings to me. Yes, you can stealth flex in your white gold Oysterflex, but I think I'd rather throw a Sub onto an Everest. The rose gold watch is a unique specimen, but with its 40mm case and 10.7mm of thickness, this baby is bound to wear beautifully. It even reminds me of the days when Rolex would sell something like a gold GMT on strap and call it good.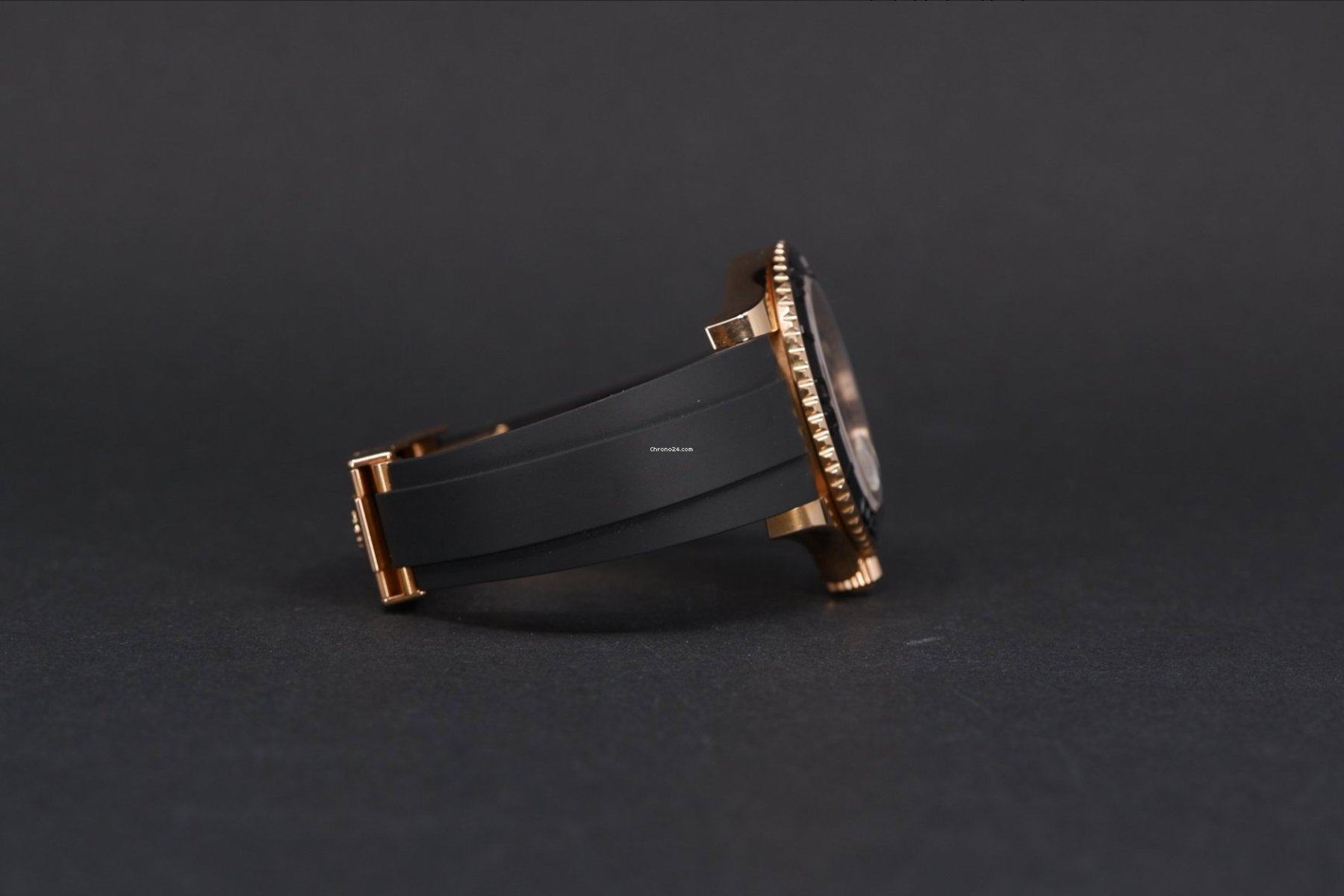 Pricey when the rubber meets the road
What is certainly not like the old days is the retail price of this watch. It's hard to believe that this watch debuted way back in 2015, but it soldiers on with a retail price of $27,300 (and an upgraded movement). Yikes, that's a lot of money for a gold watch with what Rolex calls a rubber "bracelet." I certainly haven't seen one in the empty stores that South Florida calls Rolex AD's, but I do recall seeing them somewhat recently in Lockdown Land, aka Germany. The Oysterflex is a rare scenario in Rolex sports watches where used pieces aren't necessarily above retail prices. Case in point is today's candidate.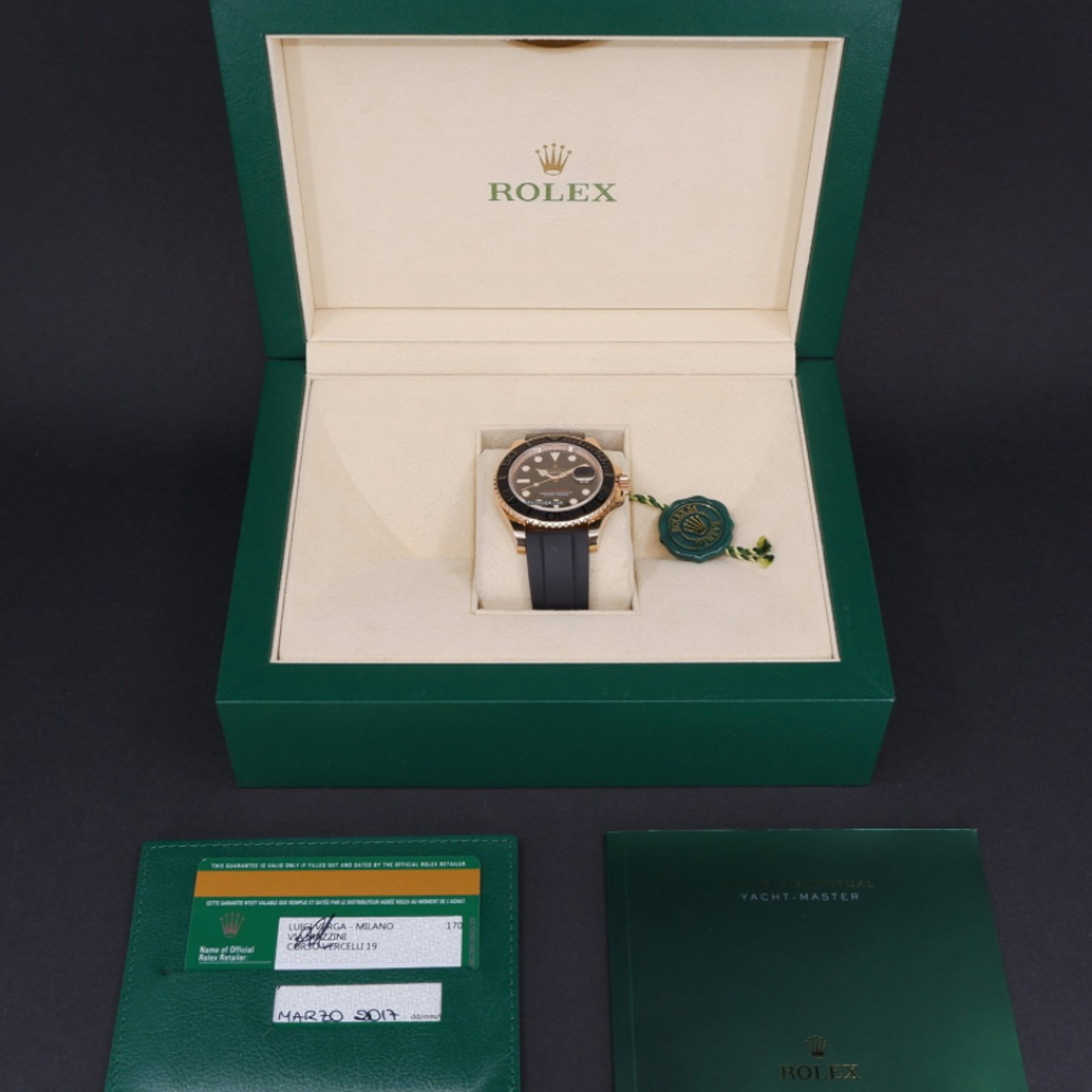 Today's candidate
GP Watches ApS in the Kingdom of Denmark happens to have a really nice looking piece on Chrono24 with boxes and papers from 2017 for €22,800 and that seems pretty good to me. As an aside, the watch and photos are from the seller. I'd probably break out the dish soap and a soft toothbrush (not to be used later on teeth) to give this baby a proper scrubbing, but that's the only sign of concern I spy. My math is about as good as Kentucky windage, but this comes in below retail and there's no begging, groveling, change of will, buying of useless baubles, or promise of your first born to the local "family jeweler" in order to buy this. That's a win in my book.
The question remains, though, as to whether you think this Yacht-Master 40 Oysterflex is worth yacht rocking. Cast your rod (after someone else has rigged it for you, of course) and your vote below. Feel free to comment on this modern wonder should you choose.
Rolex Yacht-Master 40 Oysterflex