Wrist Game Or Crying Shame: Omega Speedmaster Mark II Co-Axial
Will you take the new and improved Speedy for €3,599?
And we're back with another episode of Wrist Game or Crying Shame, the weekly go or no go article where you choose whether to launch. This week, we take a look at a modern rendition of the Speedmaster Mark II. But first…
The old saying of size doesn't matter rang true regarding last week's Rolex Air-King for €3,950. Despite its un-kingly diameter of 34mm and lofty price tag of €3,950, condition counted. And your votes counted as well as you crowned it with a 57% Wrist Game win. But what happens when a king abdicates its throne? Who shall be the successor? Today's watch isn't so much of a follow-up, but more like an addendum. Enter the Omega Speedmaster Mark II.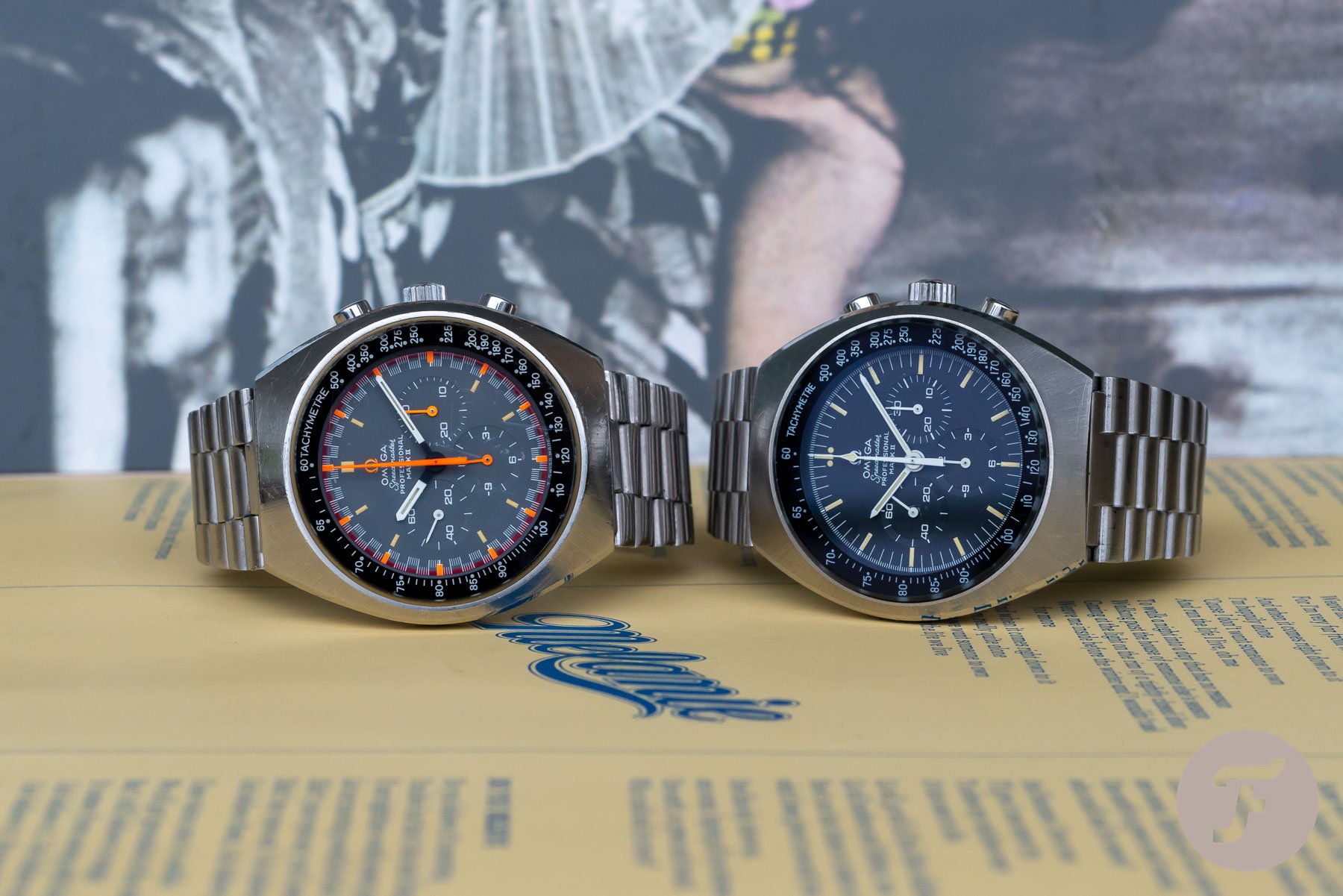 The Speedmaster Mark II
If you're a fan of this site or a fan of watches in general, it shouldn't surprise you that the Speedmaster Professional was not designed as a space watch. It was envisioned as a racing chronograph and beat out a number of other non space watches to make its way to the surface of the moon. There's no question that the Speedy did its job and because of this it's still in play. However, Omega seized the opportunity of getting to the lunar surface and inspired them to create a purpose-designed space chronograph. In 1969, this became the Speedmaster Mark II.
Modern Features
The Speedmaster Mark II brought modern — for that time, at least — design to the fold as well as features that could aid spacefarers. The 1861 manual caliber made its way to the original Mark II and meaning the watch was able to retain a similar 42mm footprint. However, Omega employed a very '70s c-case design to the watch. This met current tastes and when paired with a flat mineral crystal, it made for a much smoother object. This meant it was far less likely to catch on things. That's not a bad thing for an astronaut, is it? The radiating matte finish on the top side of the case also helps to reduce glaring light. But there was one big issue…
We're not sure if Omega truly lobbied to have the Speedmaster Mark II officially certified for space flight or not. Whatever the case, it never became an official space watch despite its inherent technical improvements. Commercially, though, Omega produced a couple of variants of the Mark II reference 145.014. One had a standard black dial and the other gained a more exotic racing style.  A final gold plated reference called the 145.034 came out and took its cues from the iconic full gold BA145.022.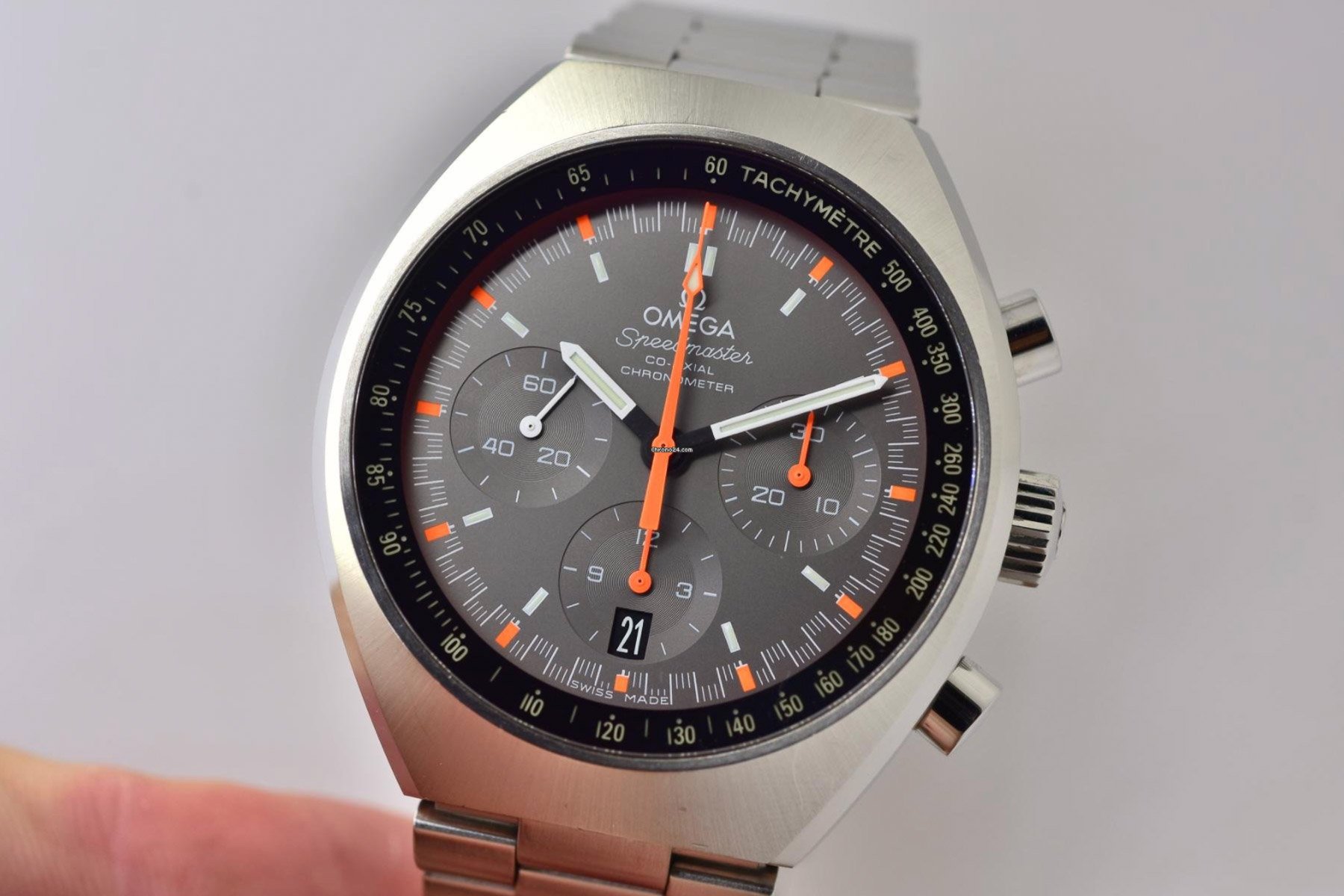 Not NASA certified, but still a sales success
Was the Speedmaster Mark II a success? I guess so as we see a lot of them on offer at any given time. That being said, prices have always lagged behind those of the proper Moonwatch. It was only made until around 1972 and Omega followed it with a succession of "Mark" models that became wilder and wilder. They're super cool, but they're also widely seen as niche pieces. Therefore, I'd say it was a real surprise when Omega decided to grace us with a modern Mark II model at Baselworld 2014.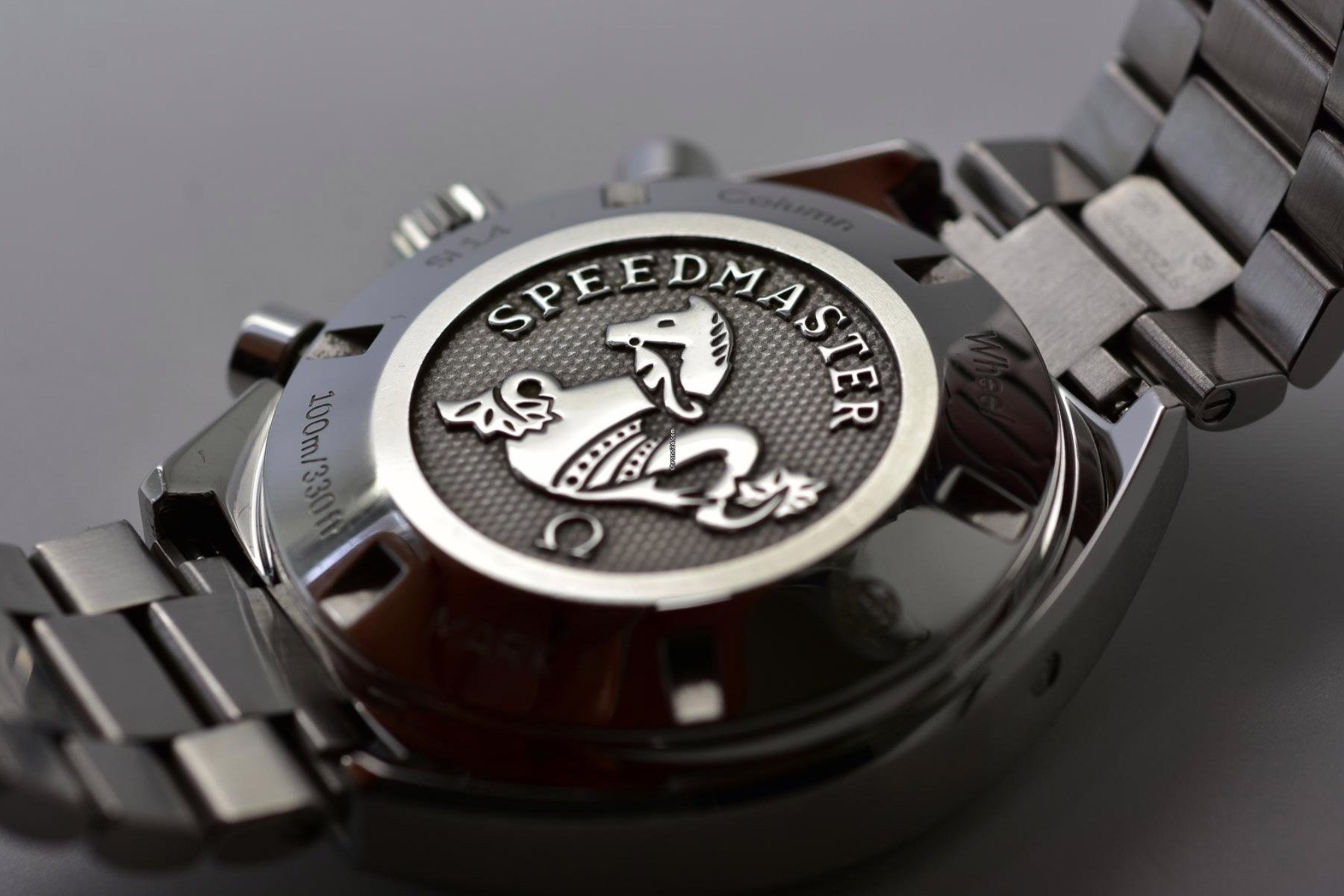 Omega debuted the modern Speedmaster Mark II in a couple of variants. Once again, buyers could choose between either black or racing. In 2016, a Rio Olympics edition came and we've now got a pricier two-tone version with Sedna gold. The watch uses the Omega caliber 3330 and that's an interesting movement indeed. It's based upon the venerable automatic ETA 7753 but takes on the column wheel from the Longines L688/788. To make it Omega worthy, a co-axial escapement was added along with chronometer certification. The lovely bracelet and sublime finishing make this 42.4mm new Mark II true to its historic relative but more in keeping with its €5,065 retail price. That's even despite the stealthy date window at 6 o'clock. And if I were buying, I'd go racing dial.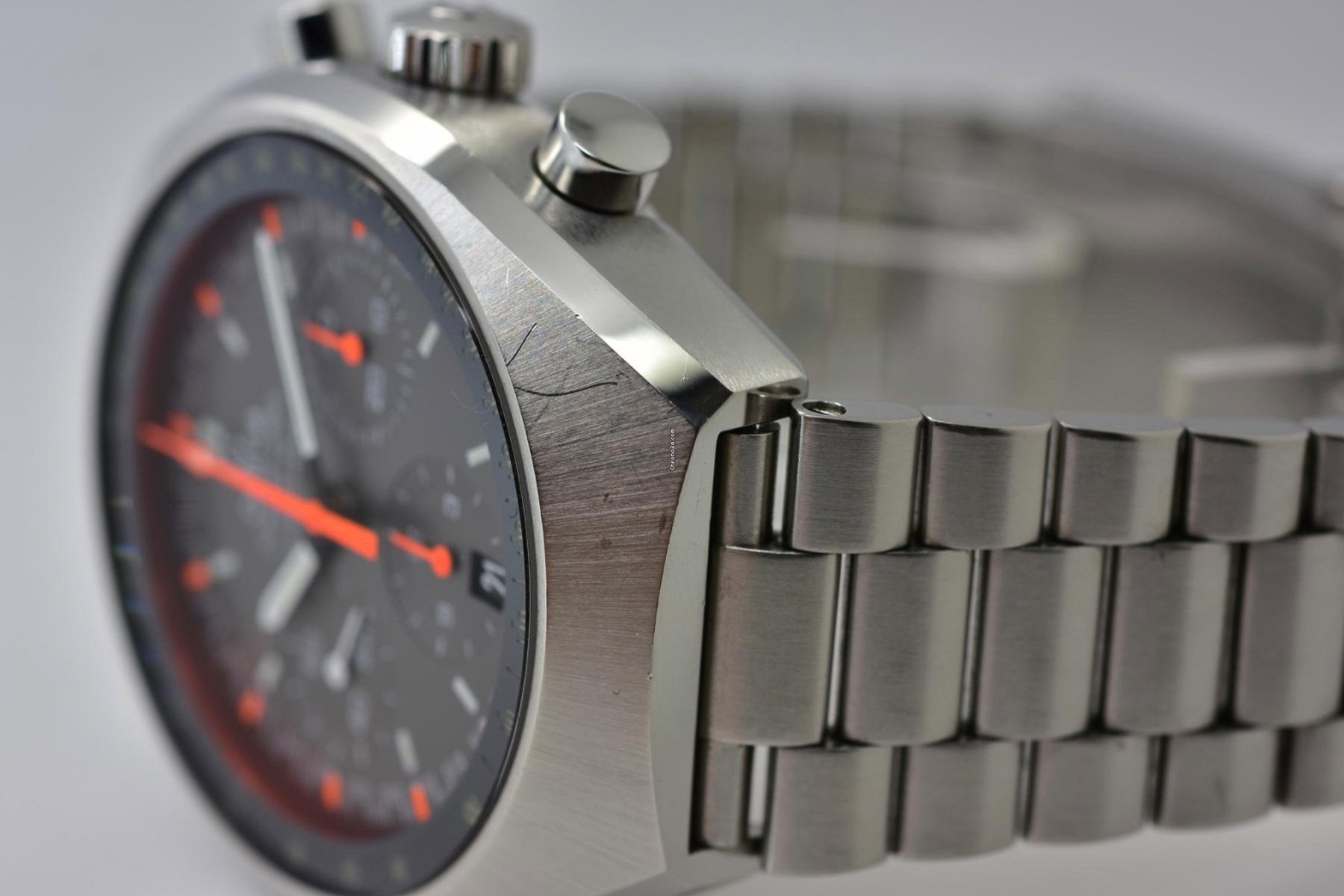 A lovely racing dial
There's just something heartwarming about seeing the Speedmaster Mark II peer back at me from the other side of the Omega boutique showcase window. It's such a nice looking watch that we rarely discuss and I honestly feel that it had to be a passion project. Seriously, coming out with a very '70s style piece as a regular model is risky, but it's done so nicely. I guess the only complaint I have is the slab-like 15mm case thickness, but it's nicer on the wrist than the numbers suggest. I'm not sure if Omega moves a lot of this heavy metal, but they should on character value alone. Either way, there are nice deals to be had in the used market.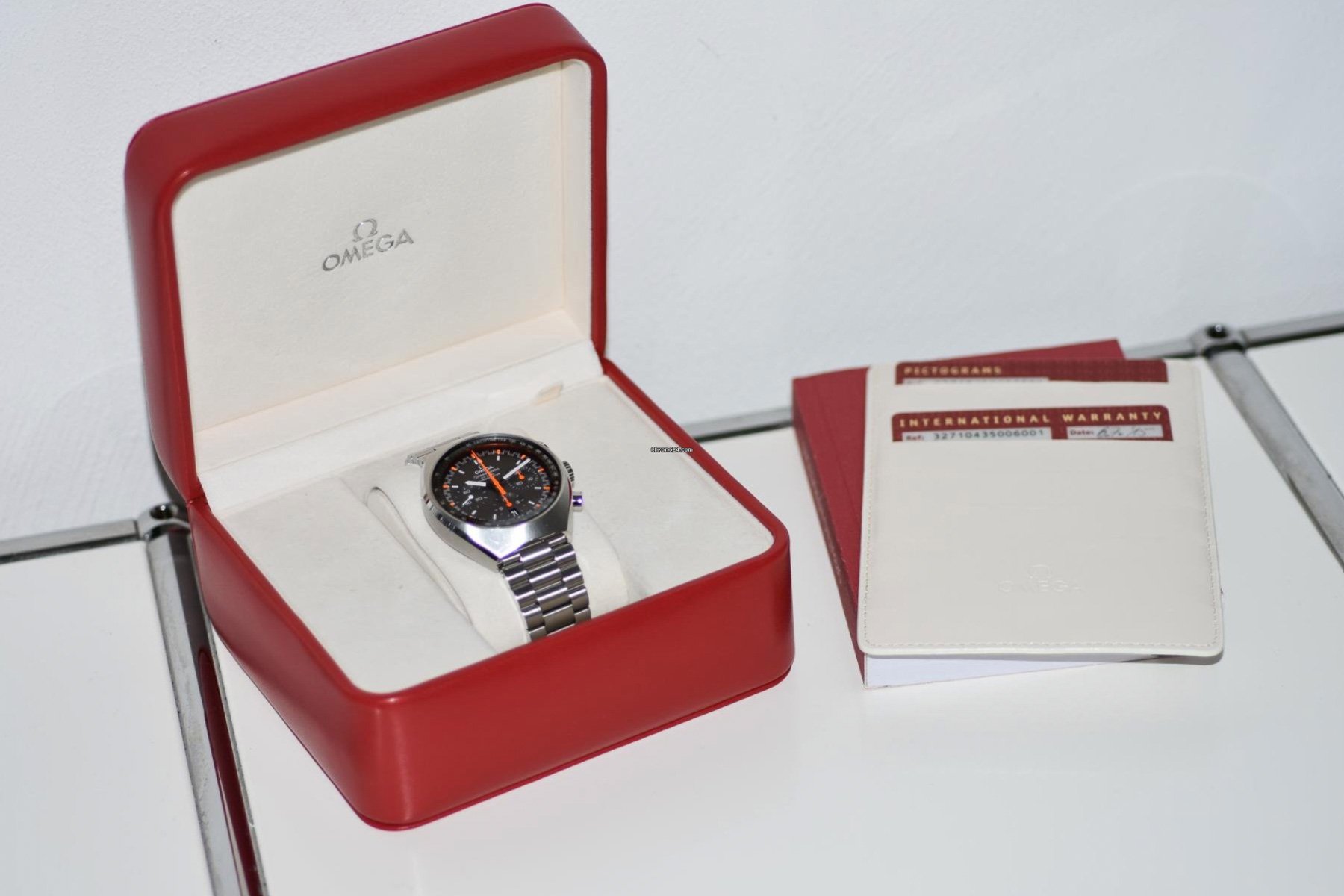 Today's candidate
Today's Speedmaster Mark II comes via Chrono24. The watch and the photos are courtesy of Maxwatches in Sweden. Skål! This 2015 model looks to be in lovely condition and it comes with all its goodies. Yes, it has some scratches, but you can either have those removed or just add to them yourself. You can see that box and papers will accompany this lovely chronograph on its retro style bracelet. The seller is asking €3,599. This watch goes down the less traveled Speedmaster path and I like that a lot. The question, though, is whether you do too!
Omega Speedmaster Mark II Co-Axial