Wrist Game Or Crying Shame: Panerai Luminor Marina PVD Destro
Does a dark coat float your boat for €6,709?
Welcome, watch-wearing persons to Wrist Game or Crying Shame! This week, we head back to 2008 to take a look at the Panerai Luminor Marina PVD Destro. Are you "sinister" enough for this one? Before we find out…
Last week, I truly enjoyed myself when talking about the original TAG Heuer Formula 1. This cheap and cheerful watch even brought out some great stories from you fine folks about your adolescent years. Sadly, it wasn't all fun and games because the high school bullies gave this one a wedgie to the poor TAG. As a result, this one flunked out with a 56% Crying Shame loss. Boo! Now, let's head to the next decade and talk about the Panerai Luminor Marina PVD Destro. Are you ready?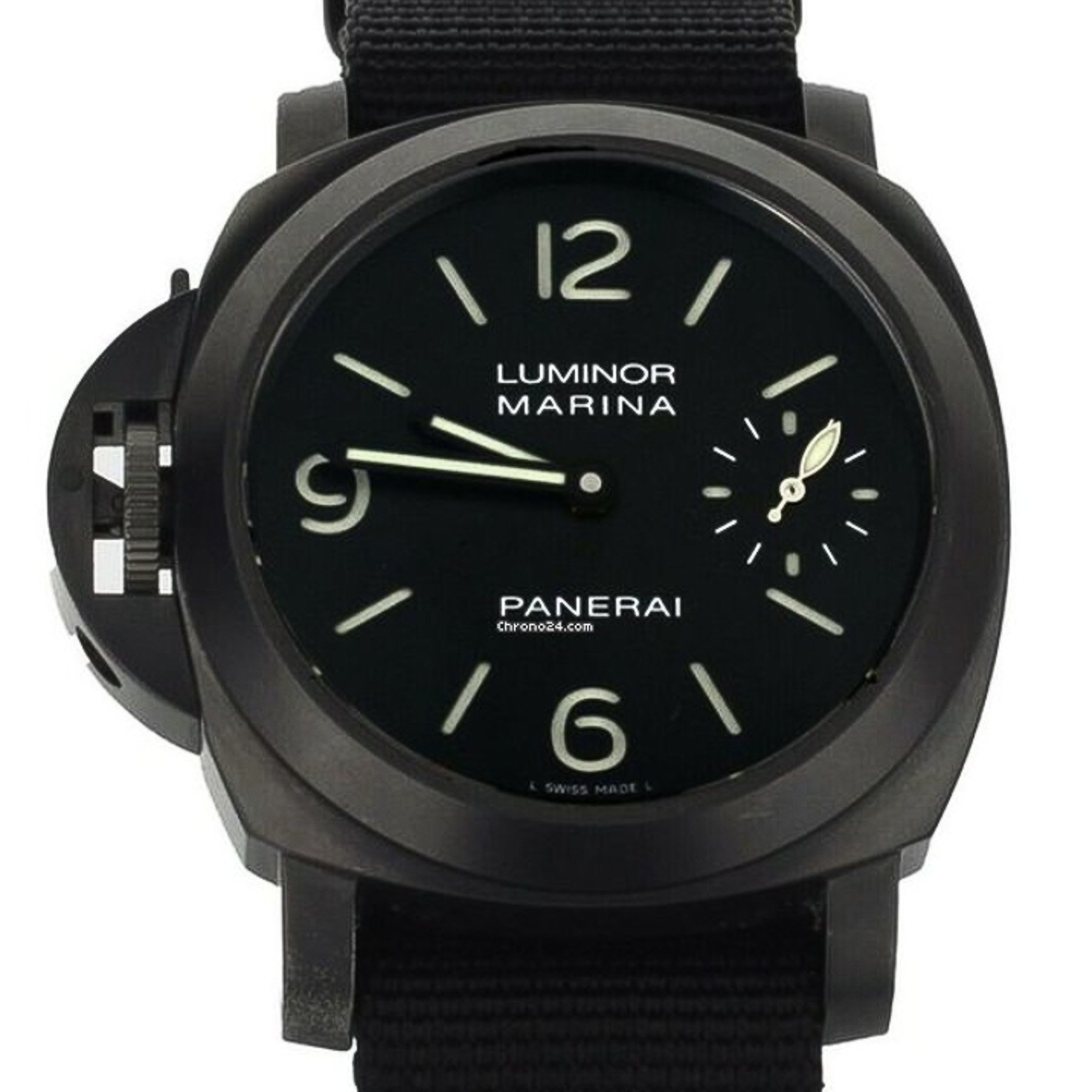 To Texas and back
Before we come to the Panerai Luminor Marina PVD Destro, did I ever mention that I lived in El Paso for a brief period of time? Well, I did in the 2007 timeframe and while I was there, I encountered what was probably one of the nicest jewelry stores ever. Lacy & Co., was a fantastic jeweler that had been in business since 1946. I say was, by the way, because the owner retired in 2012 and the shop subsequently closed. When I moved there, I checked the place out and encountered an incredibly friendly staff. More than that, though, the selection was insane! The Rolex assortment was ridiculous and they carried many of the higher-end brands. I even recall lots of limited edition complications in the showcases.
We can all surmise as to why a shop in El Paso would have such great options, but I was a seriously happy camper. Aside from being a fun place to visit, Lacy carried Panerai. Folks, this was a big deal. I became friendly enough with the staff that they were even able to get me a Panerai California Dial PAM249 that year. That was massive! Later that year, I had moved back to the Detroit area, but I kept in touch with the shop.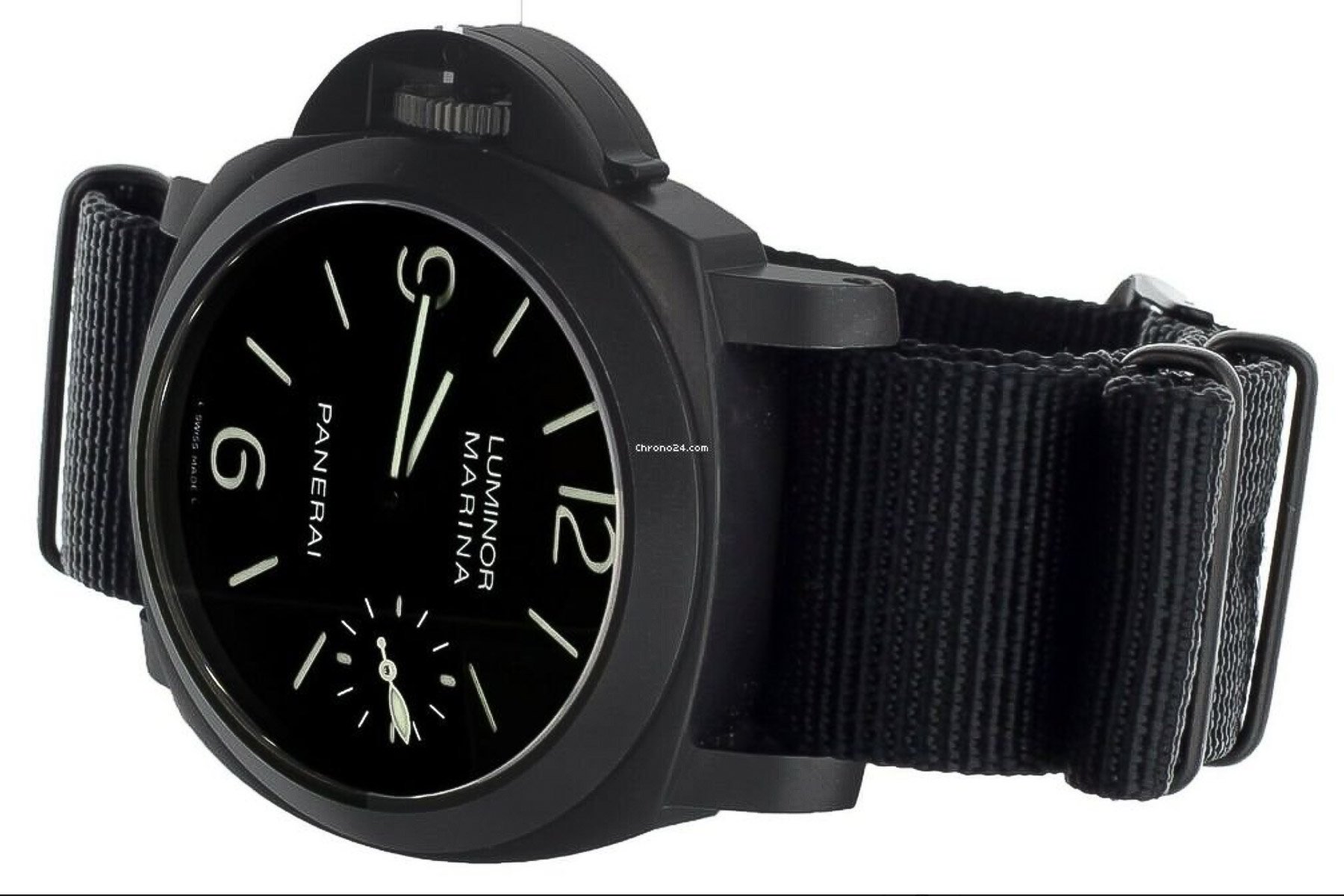 2008 was a real stinker…
I can't recall when the Panerai limited editions would come out each year, but when the 2008 models hit the site, I was jazzed. The model that interested me was none other than the Panerai Luminor Marina PVD Destro. PAM26K debuted as a left-handed hand-winding model in a 44mm PVD steel case with a LumiNova sandwich dial. Panerai pledged just 1,000 pieces (and predictably kind of flubbed that with later similar editions in the following years) and they were predictably hot. They were hot to the point that I simply put my name down on the list with little hope of scoring one. By the way, the reason for the excitement was that these watches were essentially a reissue of a so-called "Pre-Vendome" '90s model called the 26B. You can read all about the history in this informative article.
So, there I was sitting in my office in metro Detroit and my phone rang. It was my contact at Lacy and he had a surprise for me. Apparently, they had gotten in another Panerai Luminor Marina PVD Destro and it was mine if I wanted it. Now, I must tell you that when it comes to buying watches, my heart is generally far stronger than my head. On this day, though, my brain took over and told me to decline the watch.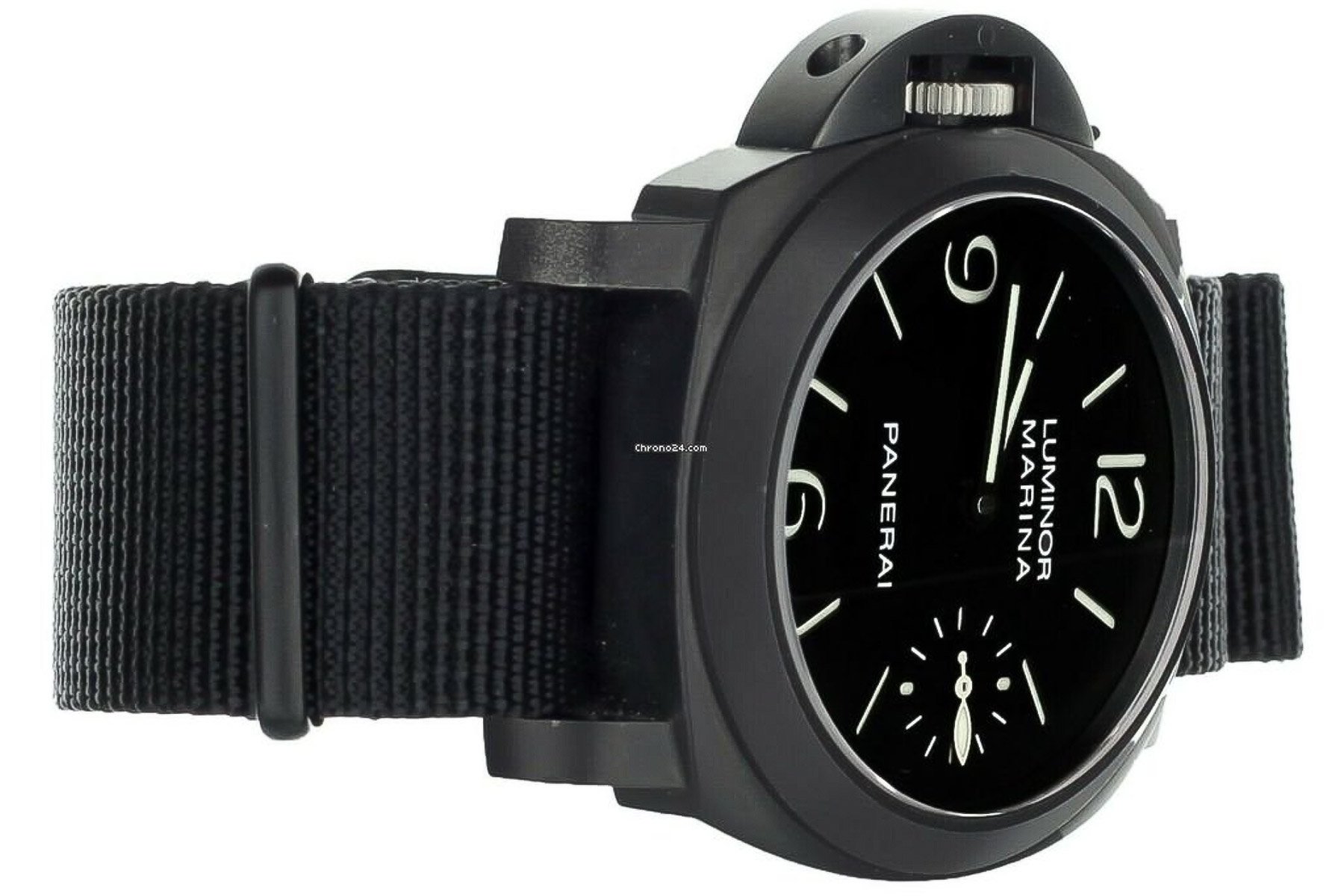 …and it got in the way of the Luminor Marina PVD Destro
You see, in 2008, something called "the economy" got in the way and it got in the way big time in Detroit. Despite the fact I was gainfully employed and remained so throughout that messy period, it just felt wrong to spend somewhere around $8k on something like that. Plus, if I'm being honest here, as much as I really liked that watch, I had one real concern. As a right-handed person, would I really enjoy wearing something a bit odd like the Luminor Marina PVD Destro? In the end, I'm not sorry that I turned it down, but it's still a watch I enjoy looking up every now and again.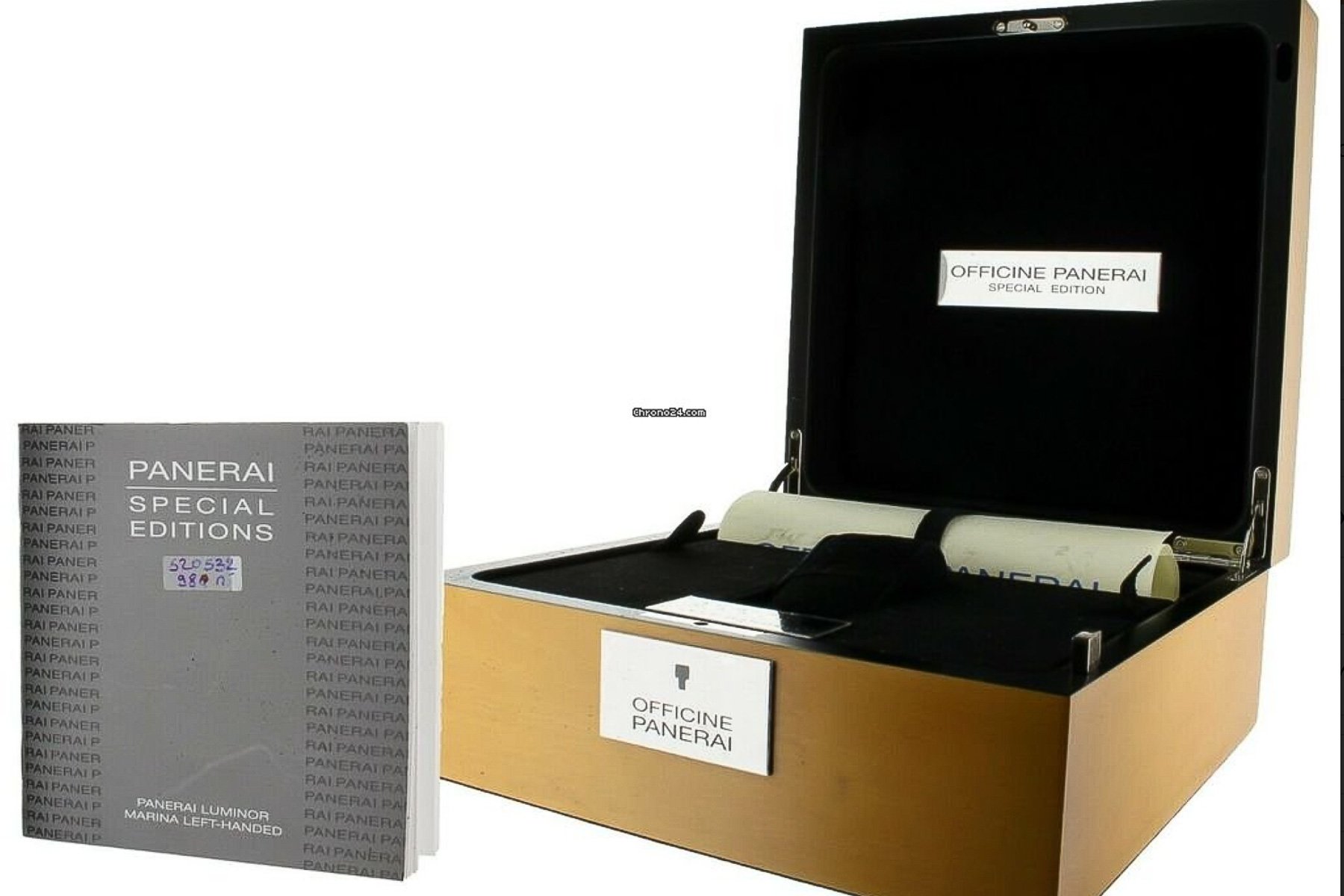 Today's Candidate
There are a few Panerai Luminor Marina PVD Destro models on Chrono24 right now. I chose one that had decent photos (the photos are from the seller) and it currently resides in the state of Illinois. The watch looks like it's in nice shape, but it is missing its original straps and paperwork. At €6,709, it seems that this watch has basically held steady since its release date. Prices used to be higher on these, but perhaps releasing a bunch of similar models since then has hurt resale values.
As I said, I don't truly regret passing on this watch. I have no idea if I'd like it or not. Plus, it's big! On the other hand, it is a good-looking watch and I have a real soft spot for Panerai. So, what do you think of this Luminor Marina PVD Destro?
Panerai Luminor Marina PVD Destro