Wrist Game Or Crying Shame: Swatch Tresor Magique In Platinum
Would you spend €1,850 on this opulent everyday watch?
Wrist Game or Crying Shame is back again and it's time to go "glamping." That's right, we are going to add a high-end touch to something normally very casual when we look at the Swatch Tresor Magique. But first…
Oh, what a time we had last week when I dangled the Bulova Royal Oak in front of your beady eyes. An astounding 79% felt that the €3,900 asking price was akin to highway robbery and gave this sheep in wolf's clothing a Crying Shame loss. I wasn't surprised and I enjoyed all your comments. Today's subject isn't a pretender by definition, but one could say that it's attempting to box well above its weight class due to the addition of some unexpected fanciness. Let's take a look at the Swatch Tresor Magique.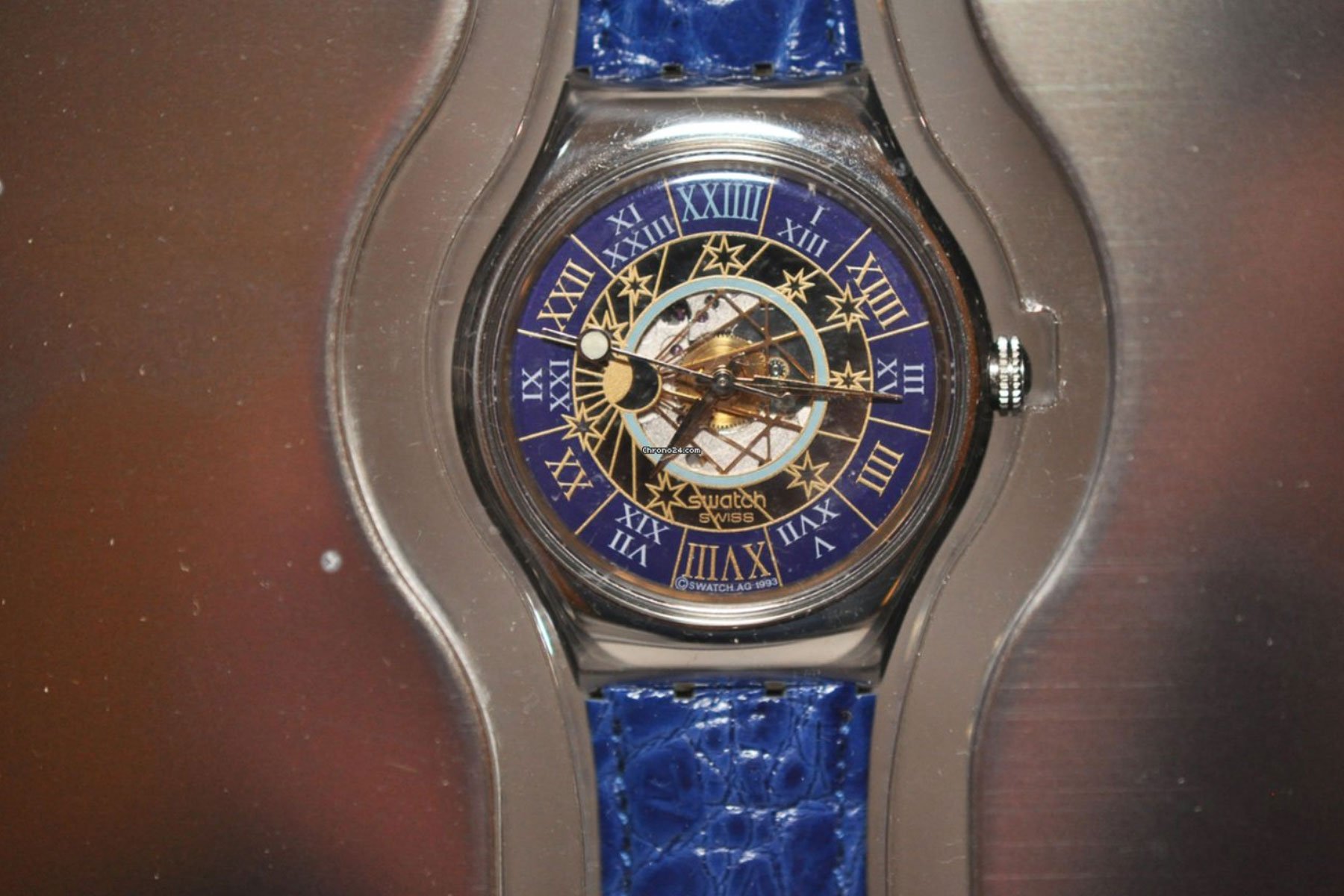 Ah yes, the magic of 1993
The early '90s were quite a period for me. I transitioned from a mullet-sporting, pimply-faced kid who listened to hair bands to an oversized Hilfiger shirt-wearing teen who listened to hip-hop while cruising in his buddy's Cressida — complete with bass tube, naturally. These were awkward years at best, but I think this era was awkward for just about anything and everyone. Cars were bubbly, clothes were baggy, and we all loved teal — need I say more? One thing, though, that remained a constant for me during this period was Swatch Watches. I was addicted to them and it seems I wasn't the only one. The Swatch Tresor Magique is a bit of a fun reminder of how just when things seem like they'll last forever, they can change very quickly.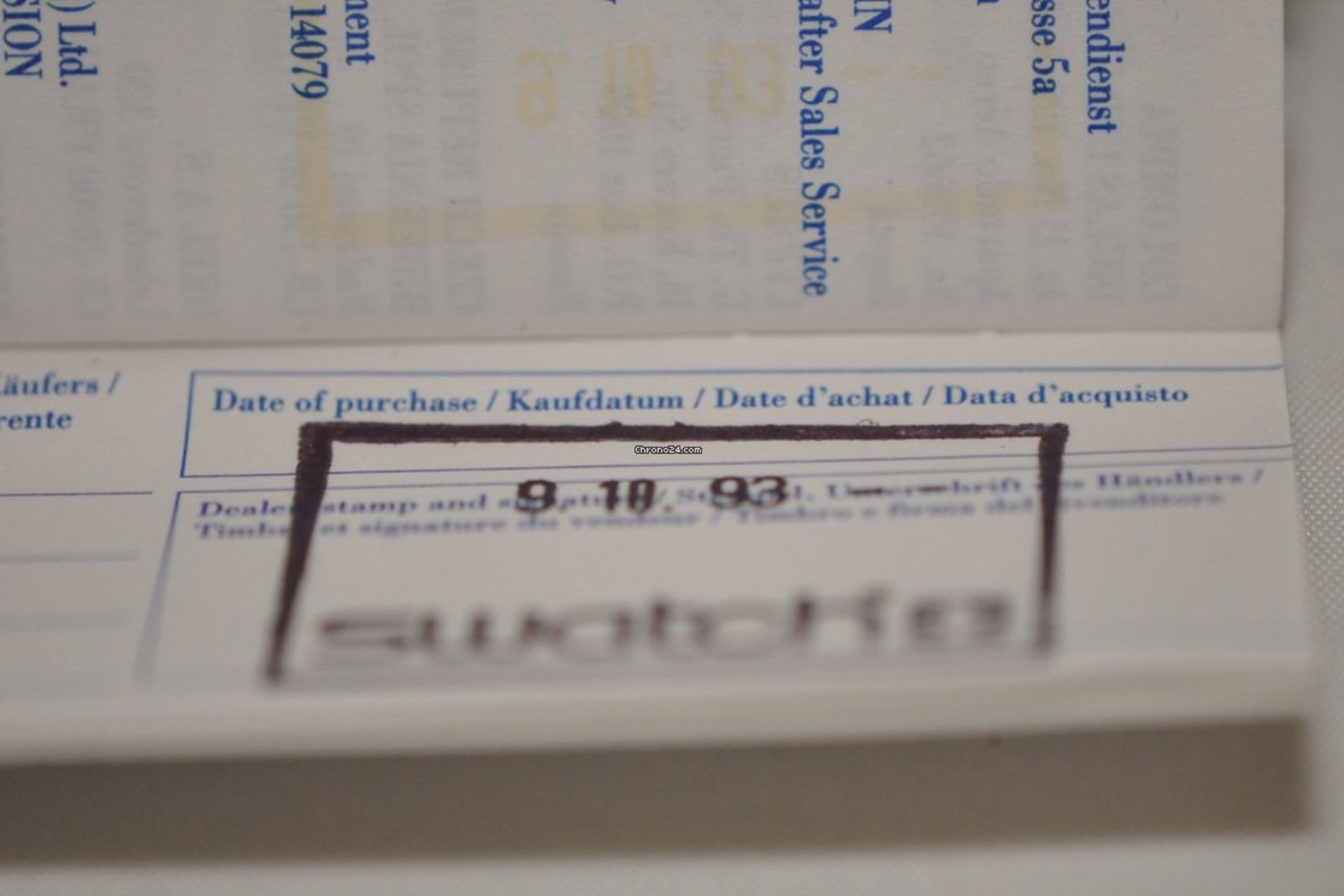 Collecting Swatch Watches
I began working at the local grocery store as a cart wrangler and bagger at the tender age of 14. This meant that I was bringing home some decent coin each week. If it wasn't baseball cards or comic books, the other addiction I had was Swatches. Of course, these were fairly pricey and that meant one every month or so. Still, I kept at it and built up a nice little collection of Mr. Hayek's style icons over time courtesy of our local Bloomingdales. As a dorky tween and teen, I was entranced by the attractive sales assistant at the watch counter and she even had an exotic French first name (I'll withhold that). She'd even hold high-demand watches for me, provide catalogs, and keep other promotional Swatch items on the side.
While Swatch came about in 1983 and were red hot, I guess collecting them came about in the early '90s. When I say collecting, I mean keeping them in unworn condition, etc. I was sort of in this camp, but even then, I only bought what I liked and could imagine wearing. I had quartz models, chronographs, Scubas, and even the lovely automatics. I basically bailed when the Irony series debuted. One thing I recall, though, about two years before I stopped collecting was the Swatch Tresor Magique.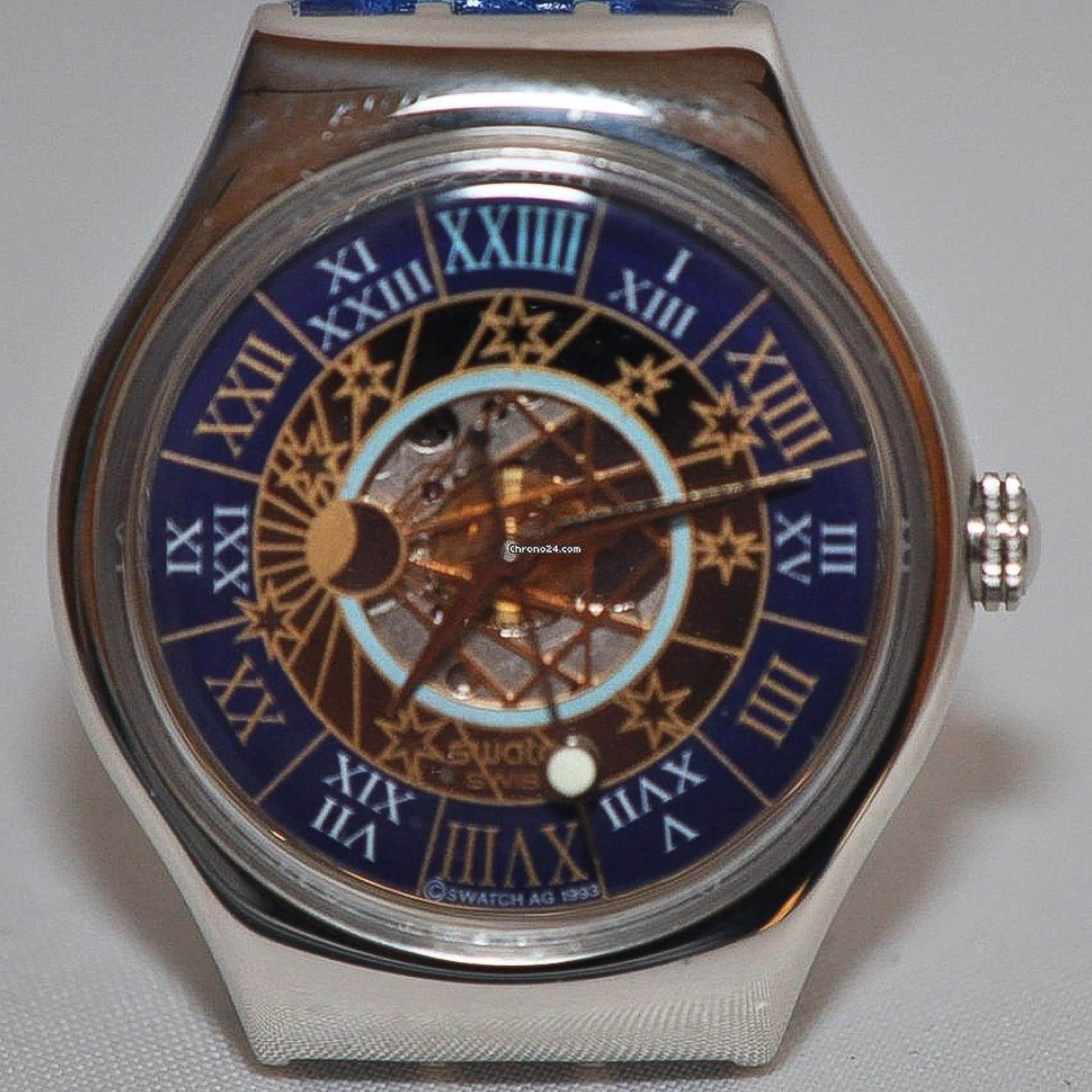 The Swatch Tresor Magique
The Swatch Tresor Magique is an interesting, perhaps cautionary, tale. I say that because Swatch very much wanted to celebrate its 10th birthday in grand fashion. They did so, and it made national news and all the papers, by coming up with the Tresor Magique. This watch came in large, flat mirrored packaging with an extra strap and strap tool. The reason for the bright, metallic packaging was simple. Folks, this 34mm Swatch was made of platinum. Yes, that's right, Swatch decided to make its affordable fashion watch out of something decidedly expensive. The result was a not-so-limited run of 12,999 ETA 2840 powered automatic watches with a retail price of $1,619.
Was this watch a success?
Now, for a kid working at the local grocery store, the Swatch Tresor Magique was a lot of money. Ok, it was a lot of money for a Swatch. Seriously, though, I remember being a bit annoyed because I could afford any single Swatch in the catalog, but this new platinum watch was unobtainable. Essentially, this watch just wasn't so fun in my eyes. Despite this, news reports proclaimed that the watch was in high demand and that collectors were going nuts for it. I'm not so sure.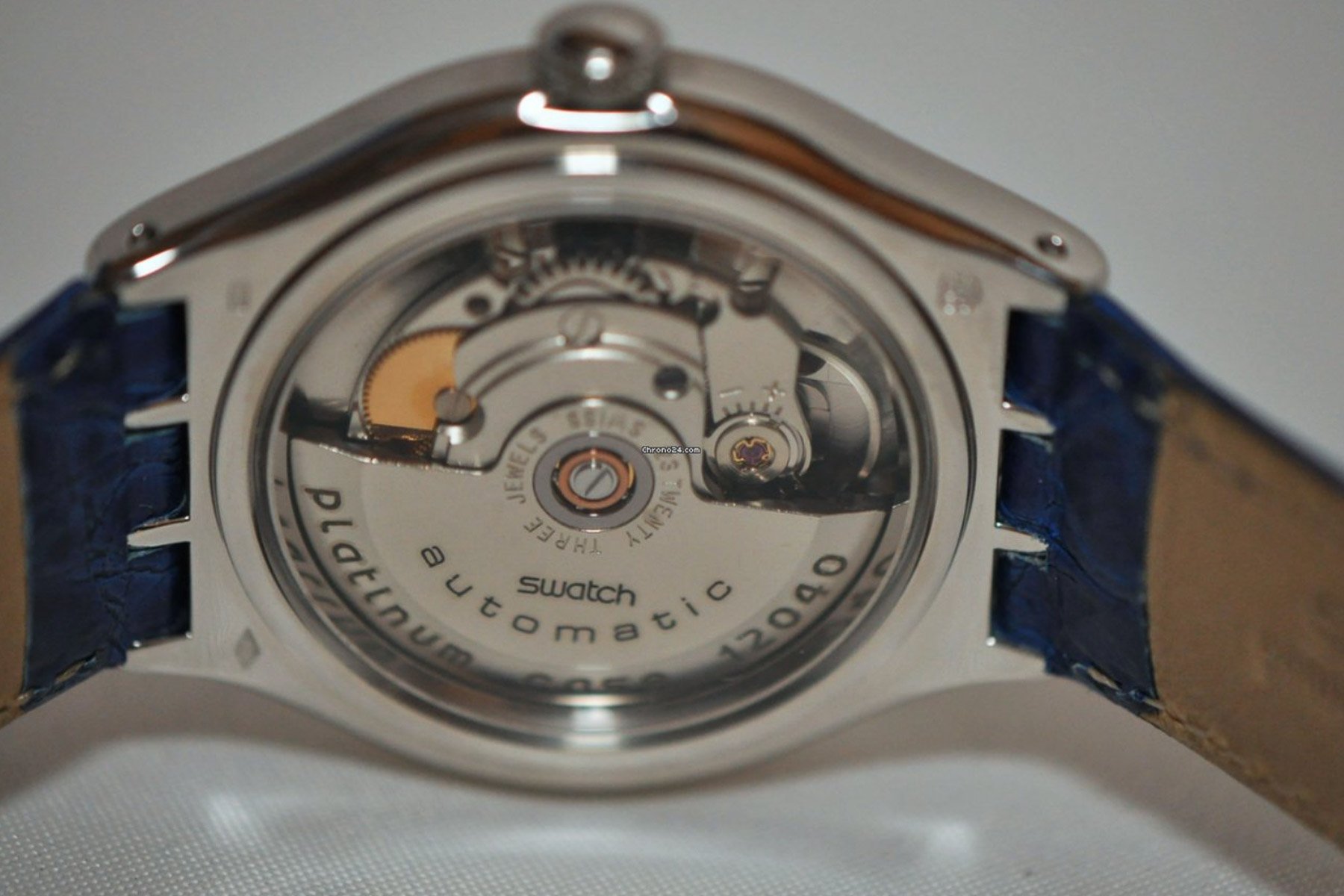 I'm not so sure
A year later, I was on one of those American high school trips to Europe where one sees 4,320 cities in the span of 12 days. Of course, I was looking at Swatches to find unique European releases (I found some cool Swatch sunglasses!). I feel like almost every store had the Swatch Tresor Magique and they weren't on sale for a premium. To me, it felt like this watch exemplified the proverbial bloom coming off the rose. It was Swatch all of a sudden taking itself very seriously and I don't think people really liked that. If I remember correctly, the market started to implode soon thereafter. Of course, currently, people do collect Swatches and limited edition models sell well, but I am not sure if things will ever reach the early '90s peak again. Let's hope today's current hype machine around watches doesn't end in the same way!
These days, I'm more apt to look upon the Swatch Tresor Magique fondly. It's a period piece and I say that in several ways. Firstly, the design is very much of the period. To be honest, I never truly loved it, but there's no mistaking that it's a Swatch. Second, it brings me back to a very different time and that's actually a nice thing.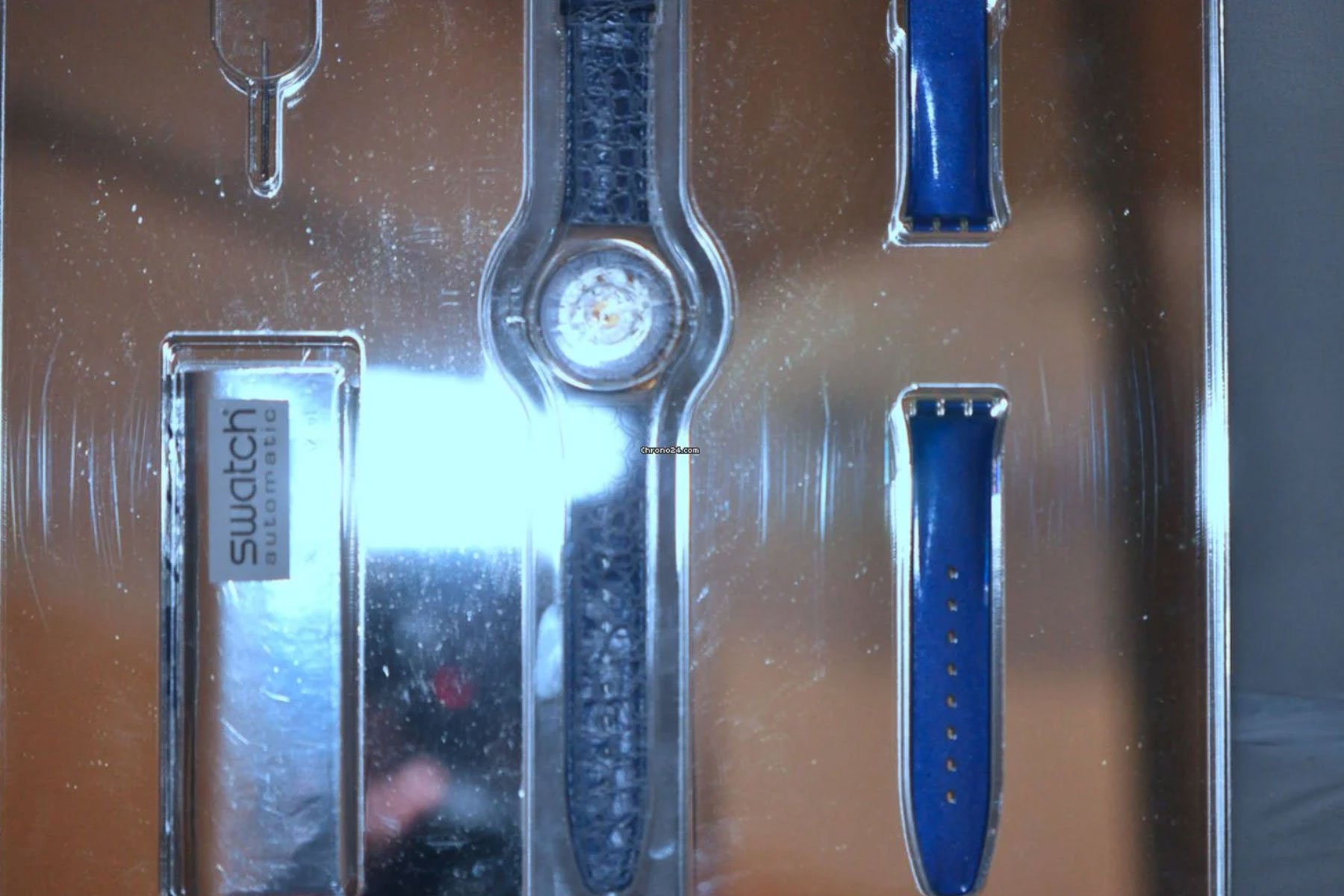 Today's candidate
No matter what various listings state, the Swatch Tresor Magique is not rare and values have never really surged. In fact, because so many people seemingly bought these thinking they'd be the next great collectible, many are still in NOS condition. Today's candidate fits that description, but I think the price is actually very reasonable. I found this watch on Chrono24 and the watch and photos are from Juwelier Edmund Arnold GmbH of Essen. The watch is listed as unworn and the original 1993 date of sale stamp is shown. I am assuming it runs, but a nice thing is that these watches have a snap case back and the movement can be accessed. The seller is asking €1,850 for this little time capsule.
I go looking for the Swatch Tresor Magique every so often due to sentimentality. I'm not sure I will ever own one, but it would definitely make for a fantastic conversation piece. What do you think and, while you're at it, were a Swatch collector at one point? Vote and let us know!