Wrist Game Or Crying Shame: Vintage Piaget Polo In 18K Gold
Are you ready to saddle up and grab the mallet for €7,490?
Wrist Game or Crying Shame has returned once again with a period piece that might make you say, "hold your horses." The original Piaget Polo is in focus today. But before we go into battle with Prince Charles…
Last week, I thought I'd try to appeal to your sentimental side with the platinum Swatch Tresor Magique. The comments section gave us some great memories and even an owner or two. Sadly, just 38% of you wanted to revisit the early '90s and that means that this watch definitely did not "flatten 'em with platinum." Today, we'll switch to the original Piaget Polo and that also means a change to gold. In this case, there's a lot of gold and, let's be honest, that's almost always positive.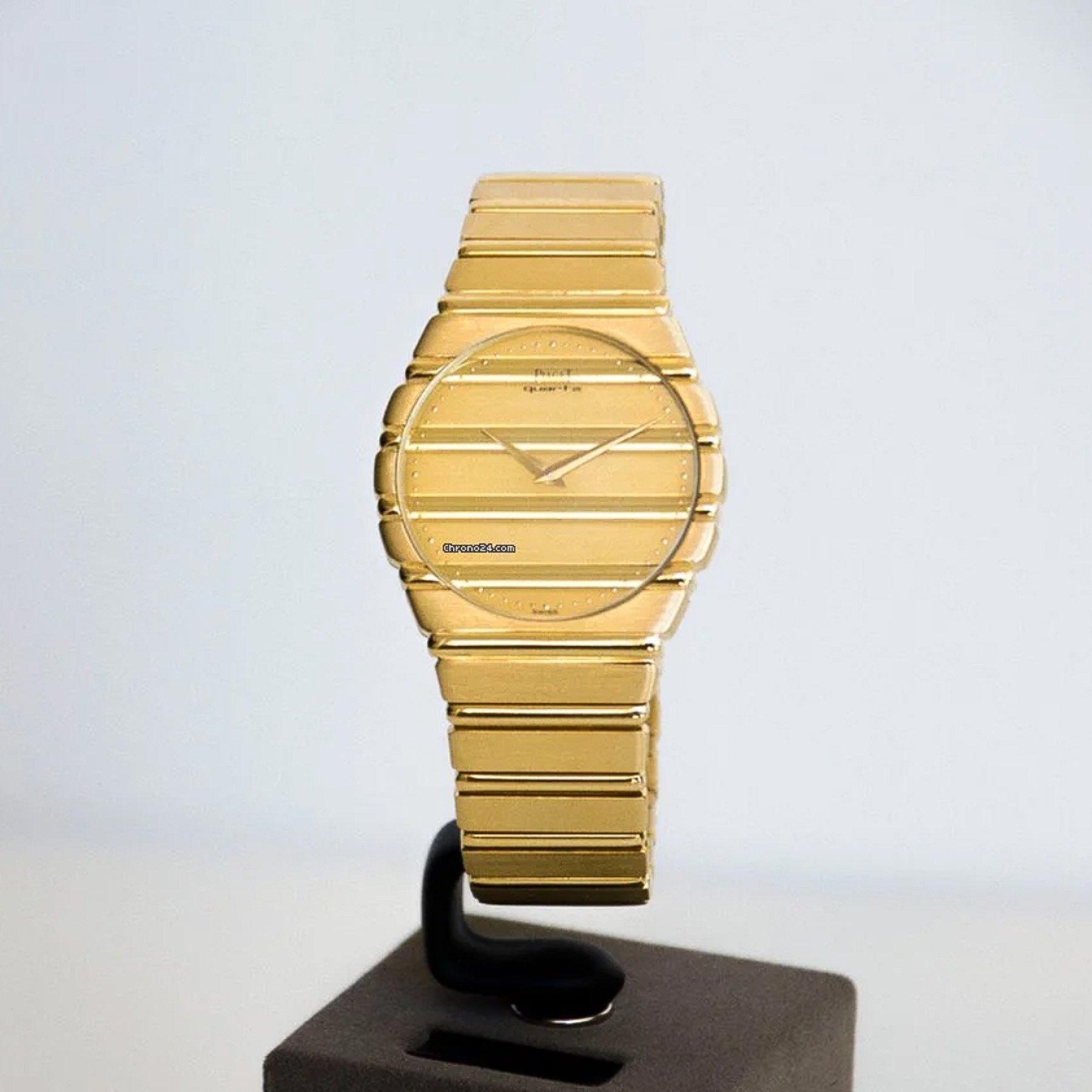 The Piaget Polo
A quick internet search on the history of the Piaget Polo shows us a consistent story. We can credit the 2016 rerelease of the Polo for reacclimating us with this interesting line. The original Polo that you see today came out in 1979 and was actually designed by Yves Piaget, a fourth-generation family member. Apparently, flashy folk in my home country (that's the USA) were requesting a luxury sports watch and this was the Piaget answer. It's funny because I actually lop the Polo in with all the other luxury sports watches like the Royal Oak and Nautilus. So, perhaps this was Piaget waking up a few years late to the party.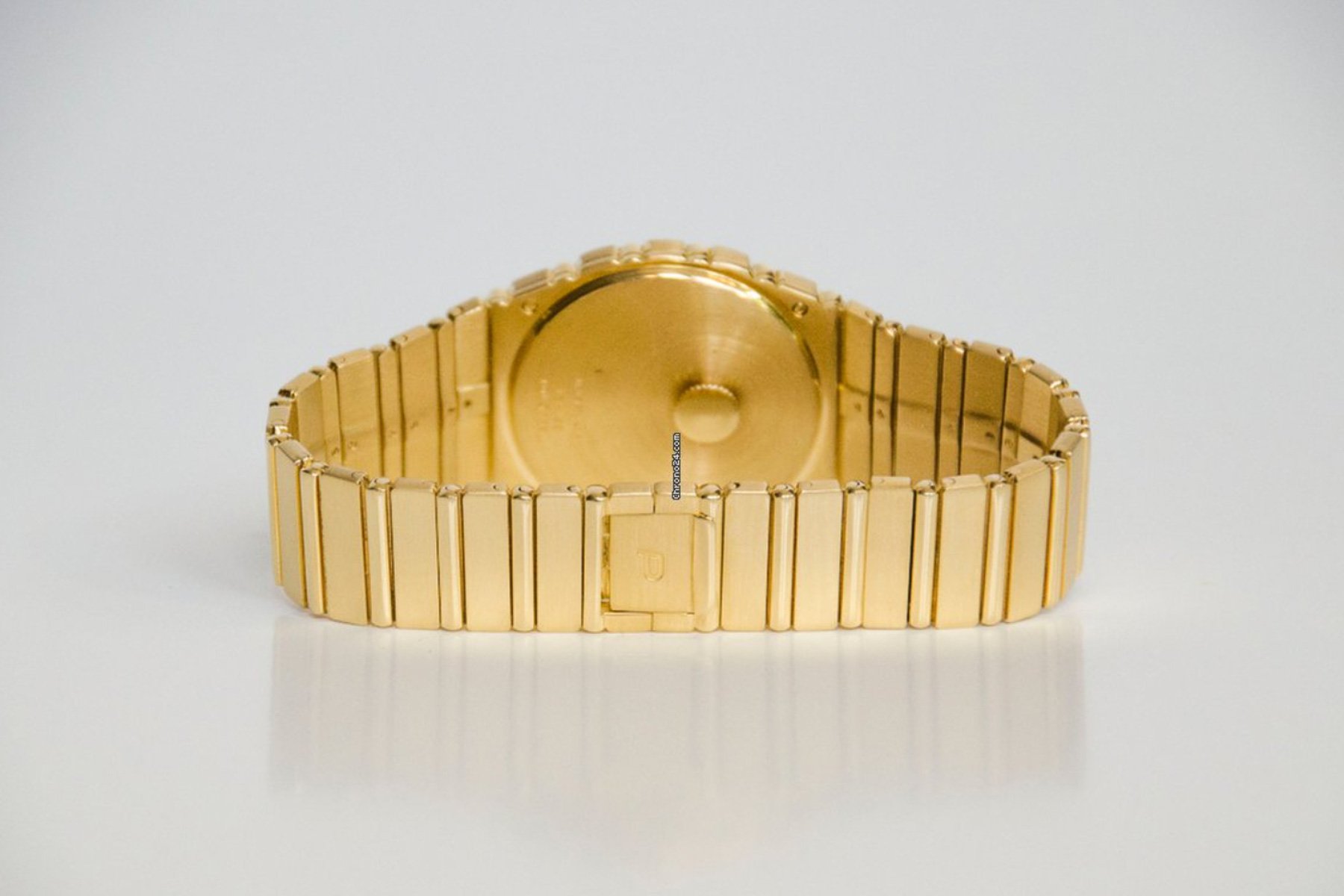 Not a watch, but a watch bracelet
Monsieur Piaget said that the Piaget Polo was actually a watch bracelet and not just a watch. It was also meant to be durable enough to be worn on the field of battle in the "Sport of Kings." Quite honestly, I'd guess these were worn more frequently whilst piloting a beige Corniche. That's perfectly fine, though, because when something looks this cool, it should be used at all times. The round Polo (there was a rectangular model too) came in at 34mm in a highly unique, ridged 18K case. It did use a jeweled quartz movement and even had its crown on the backside of the case so as not to ruin the lines of the "bracelet."
What made the Piaget Polo really different from those other luxury sports watches was the dial. Piaget continued the bracelet theme and made the dial out of 18K as well. This creates a truly unique look that probably strikes most as incredibly flashy. I don't disagree, but this is Piaget and that means that the workmanship should be legit. The other nice thing about all this gold is the heft. How does just shy of 150 grams strike you? Not too shabby!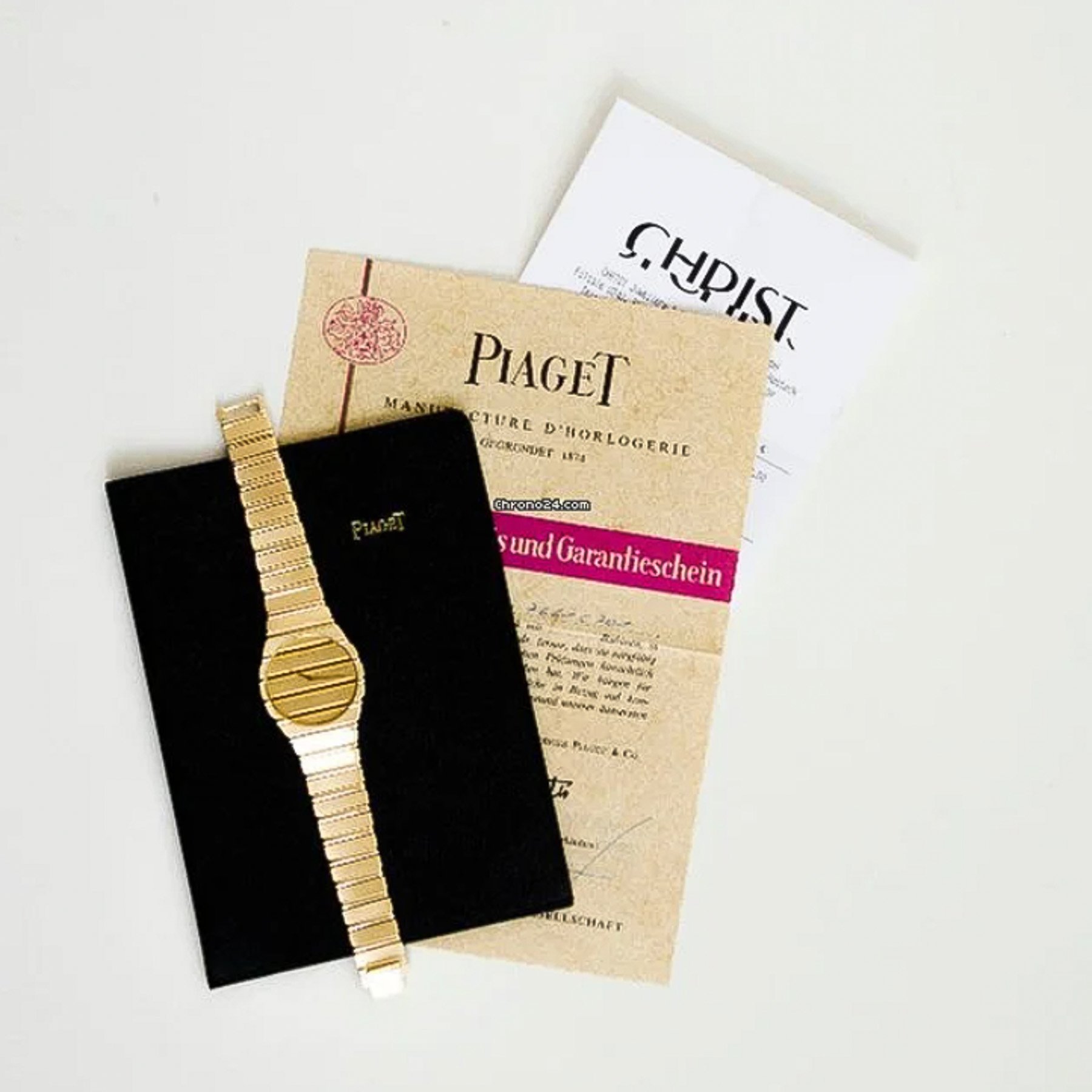 Worn by stars
Per the press info from several years ago, Andy Warhol, Brooke Shields, and Sammy Davis Jr. rocked this watch. Even Ursula Andress had a tie to the Piaget Polo. Sure, those stars wore all kinds of things that are now passé, but it shows you how big a deal this watch was. I don't know if the Polo truly belongs in the same class as those other tremendously expensive designer luxury sports watches from the '70s. The quartz movement and the diminutive size don't help things. Plus, and I don't see this as a negative, Piaget straddles the line between jeweler and watchmaker. So, do collectors take the brand seriously? Who knows?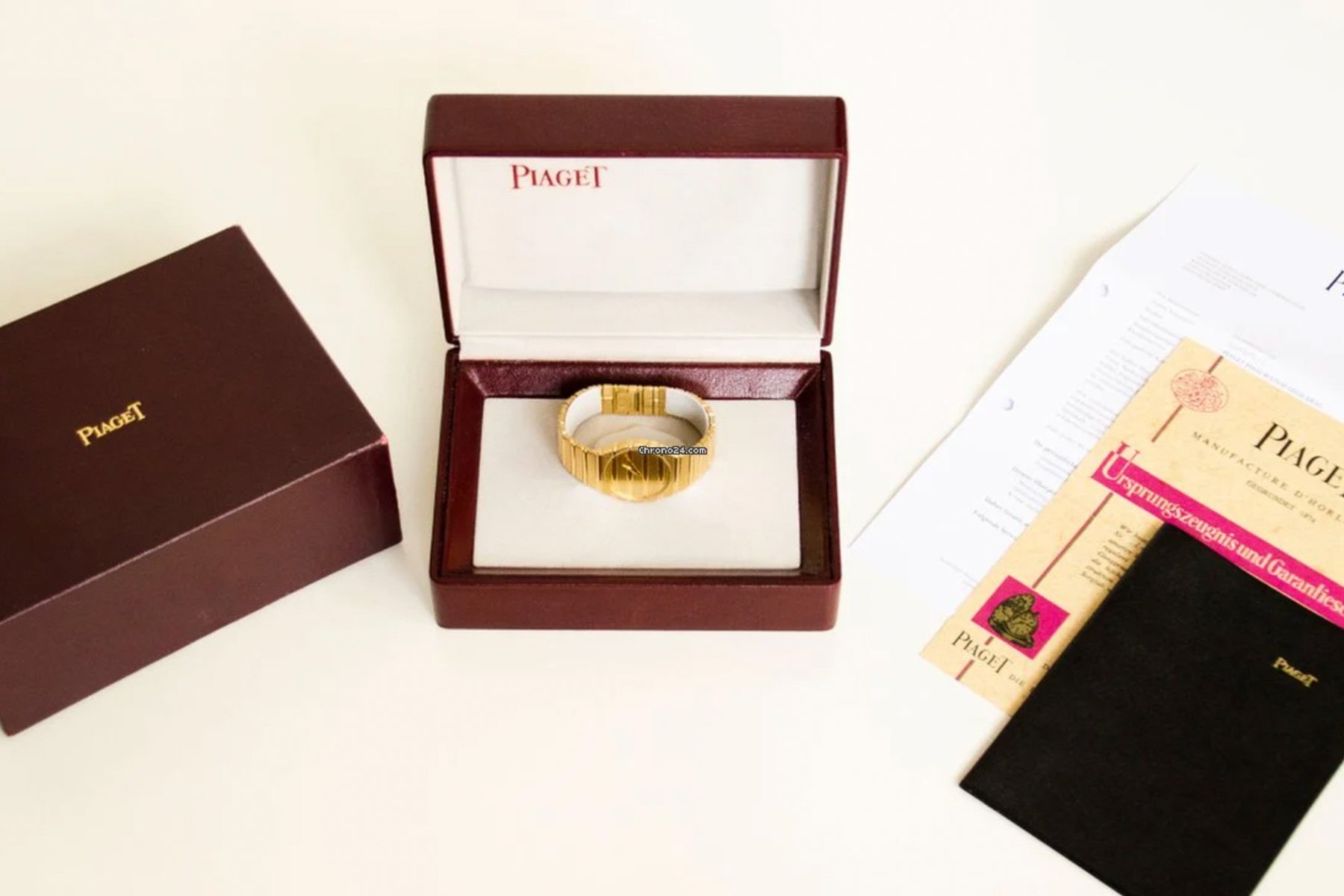 Today's candidate
Today's candidate comes to us from Chrono24 and a private seller in Germany. As always, the photos come from the seller. This watch has undergone a recent service and comes with its original box and papers. The condition looks fab to me and if you're into such a watch, this looks like a good one. For €7,490, would you take to the field with this luxurious watch bracelet?