Wrist Game or Crying Shame: Zenith Rainbow Flyback
Are you up for spending $4,594 on this pot of gold?
Welcome back to Wrist Game or Crying Shame where you, the reader, get to vote on whether you think the watch in question is a fair deal or not.  Let's see what you think of today's multi-colored mechanical, the Zenith Rainbow Flyback.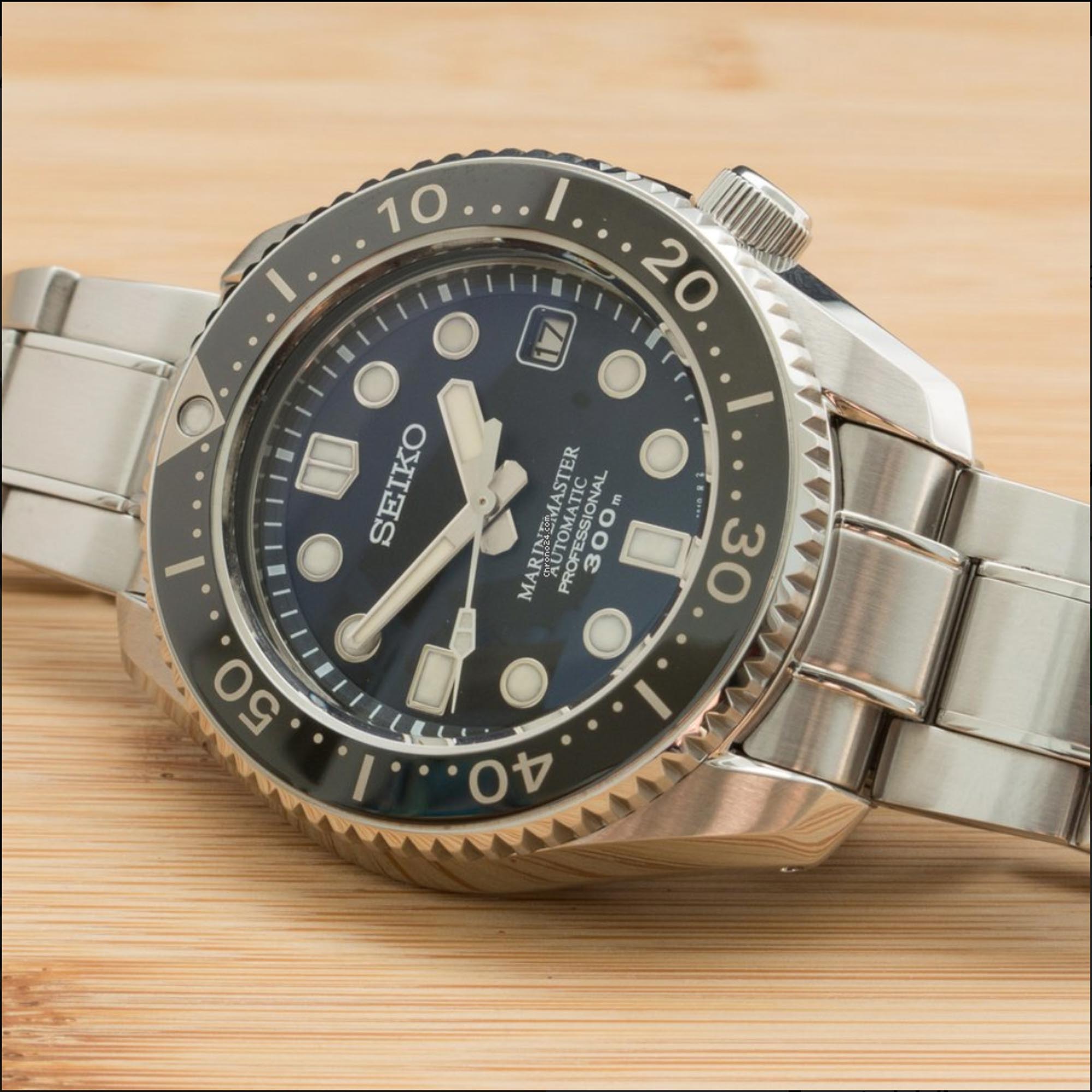 But before we get to the Zenith Rainbow Flyback, let's talk about last week's contestant, the Seiko Marinemaster 300.  First of all, we hit a record number of overall votes and comments, so thanks for that.  But more importantly, 58% of you felt that paying well north of $2K for a Seiko is a good deal.  How about that?  Now, there were some vocal opponents out there who clearly don't like their watches like their steaks- and that means thick.  The Seiko is one chunky beast and that puts people off, but clearly not the majority.  So, well done to Seiko for the victory.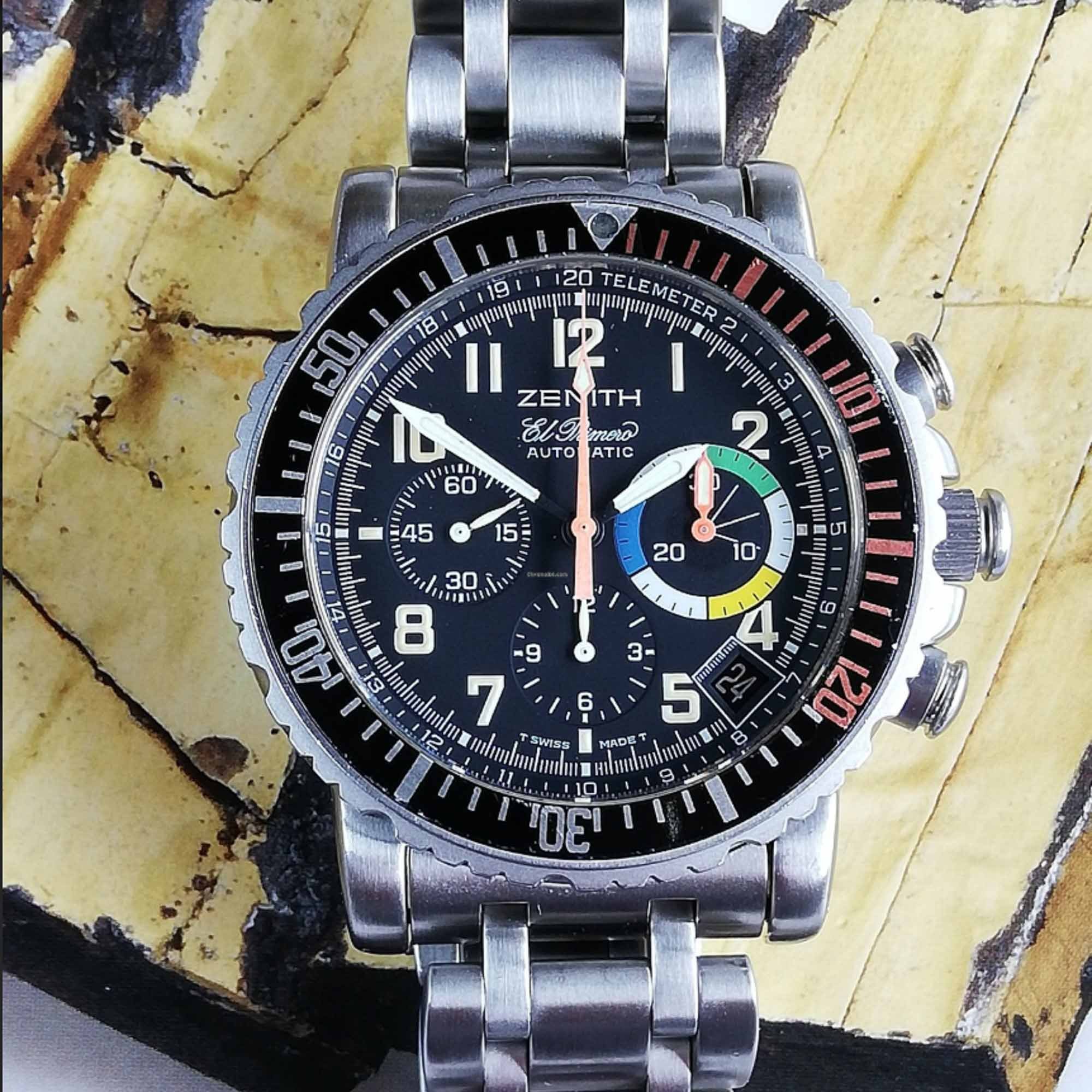 Did you know that a rainbow is basically the reflection of sunlight off of water?  That sounds simple enough but the arc containing a septet of colors has come to stand for a lot more than leprechauns and pots of gold.  Most notably, the rainbow flag represents LGBT pride and has done so since 1978.  And then, if you're 'Murican and a fan of NASCAR, you'll no doubt recall 4-time champion Jeff Gordon and his crew pit dubbed as the "rainbow warriors".  Yep, Gordon's car and driver's suit were fully adorned with colorful stripes.  But let's test your knowledge to see if you know the background behind the Zenith Rainbow Flyback and its multi-hued titular reference.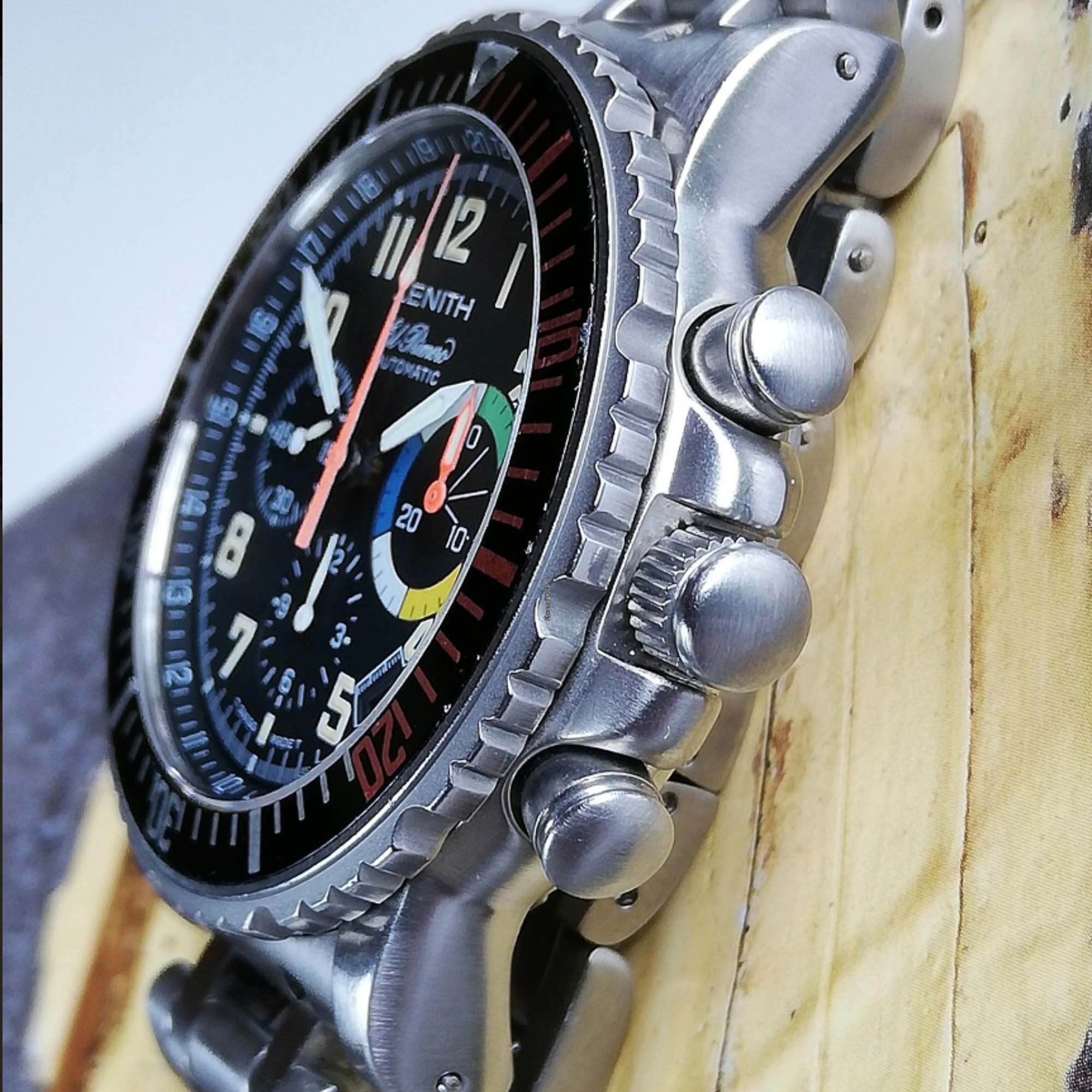 Way back in 1992, yes I had a mullet if you're interested, Zenith created a line of sports watches that included divers and El Primero-powered chronographs by the name of "Rainbow".  Now, I imagine that there are tough, combative rainbows out there – I'm looking at you, Mr. Jeff Gordon – but the word doesn't really conjure up notions of derring-do.  Well, watch brands look for inspiration everywhere and Zenith looked all the way back to the 1934 America's Cup when the US single-masted Rainbow beat the superior UK-based Endeavour.  I'm admittedly not a sailing aficionado, but a brief read about this David vs Goliath battle reminds me a little of one of my favorite childhood books, "The Little Engine that Could."  And so Zenith issued a bunch of different Rainbow watches with a single mast and sail on the case back, but none of the watches were overly colorful.  All that changed in 1996 with the Zenith Rainbow Flyback.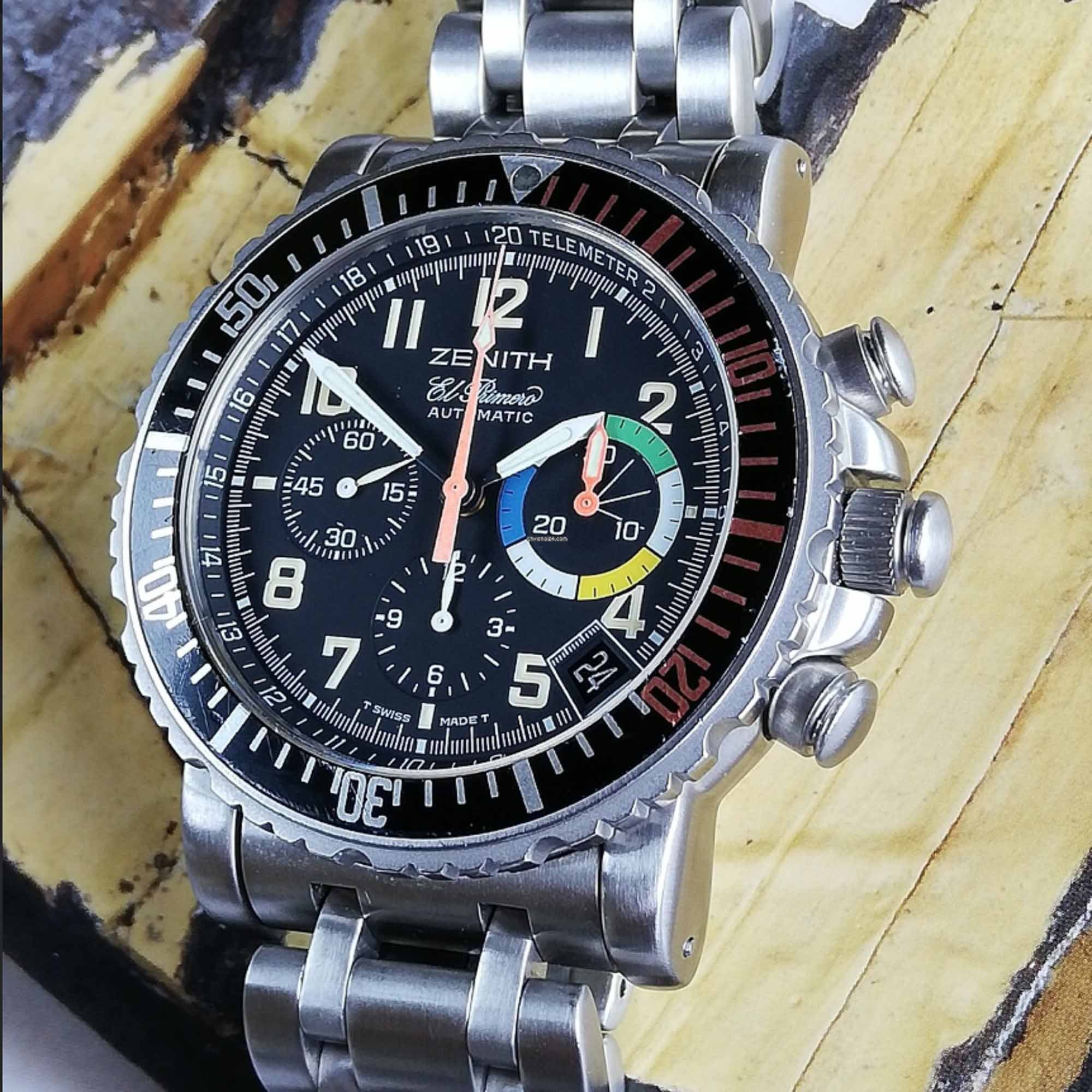 In 1996, the French Ministry of Defense decided it needed a chronograph built specifically for its fighter pilots and Zenith decided to answer the call with a submission.  The brand used the existing Rainbow chronograph as a basis, but added a flyback complication to create – you guessed it – the Zenith Rainbow Flyback.  Amazingly, this watch actually contained loads of colors that finally made its name more deserving.  With an external rotating bezel containing the first 20 minutes in red and a highly legible tritium dial with blue, yellow, green and red accents, the watches were seriously bold.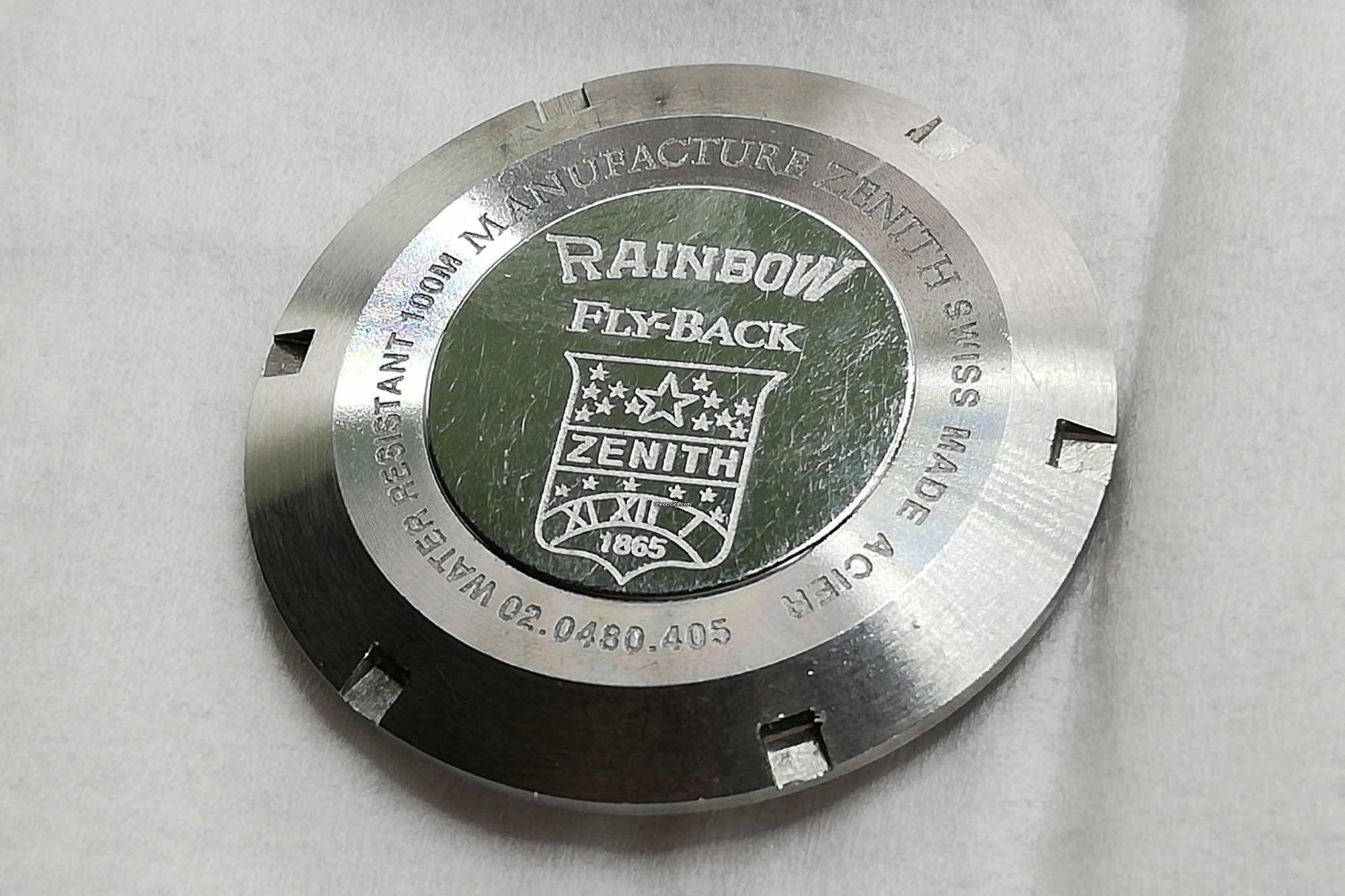 Zenith also dropped the mast and sail from the case back and simply adorned the piece with its logo.  Everything was seemingly set for takeoff, but things suddenly stopped.  Funding for the watch was apparently cancelled and so these watches never had the official opportunity to soar into the wild blue yonder.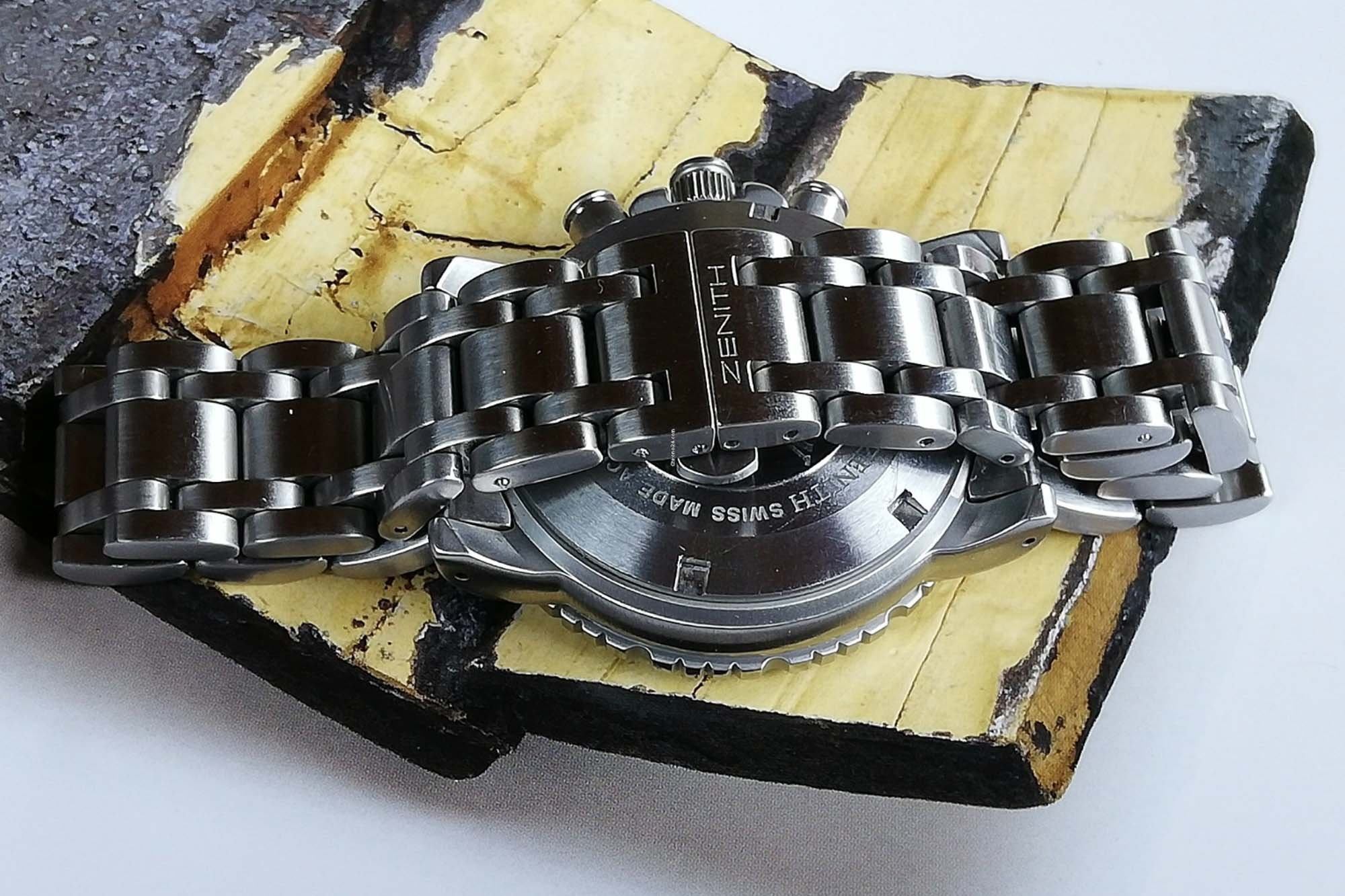 All was not lost, though, as the Zenith Rainbow Flyback was sold to the public.  As the informative site The Subdial tells us, the brand made 900 of these pieces on leather, 4,850 on bracelet and 4,150 boring black and white models.  The site doesn't actually call them boring…that's my interjection because, seriously, why would anyone not choose the more colorful variant?  Inside the Rainbow sits the El Primero 405 that machine guns away at 36,000 bph.  And while I've had varying luck with my El Primero Zenith, these watches were apparently designed to handle high g-loads in a fighter jet.  I'm not sure I'd give that a try 25 years later, but you can take some solace that these were meant to be rugged watches.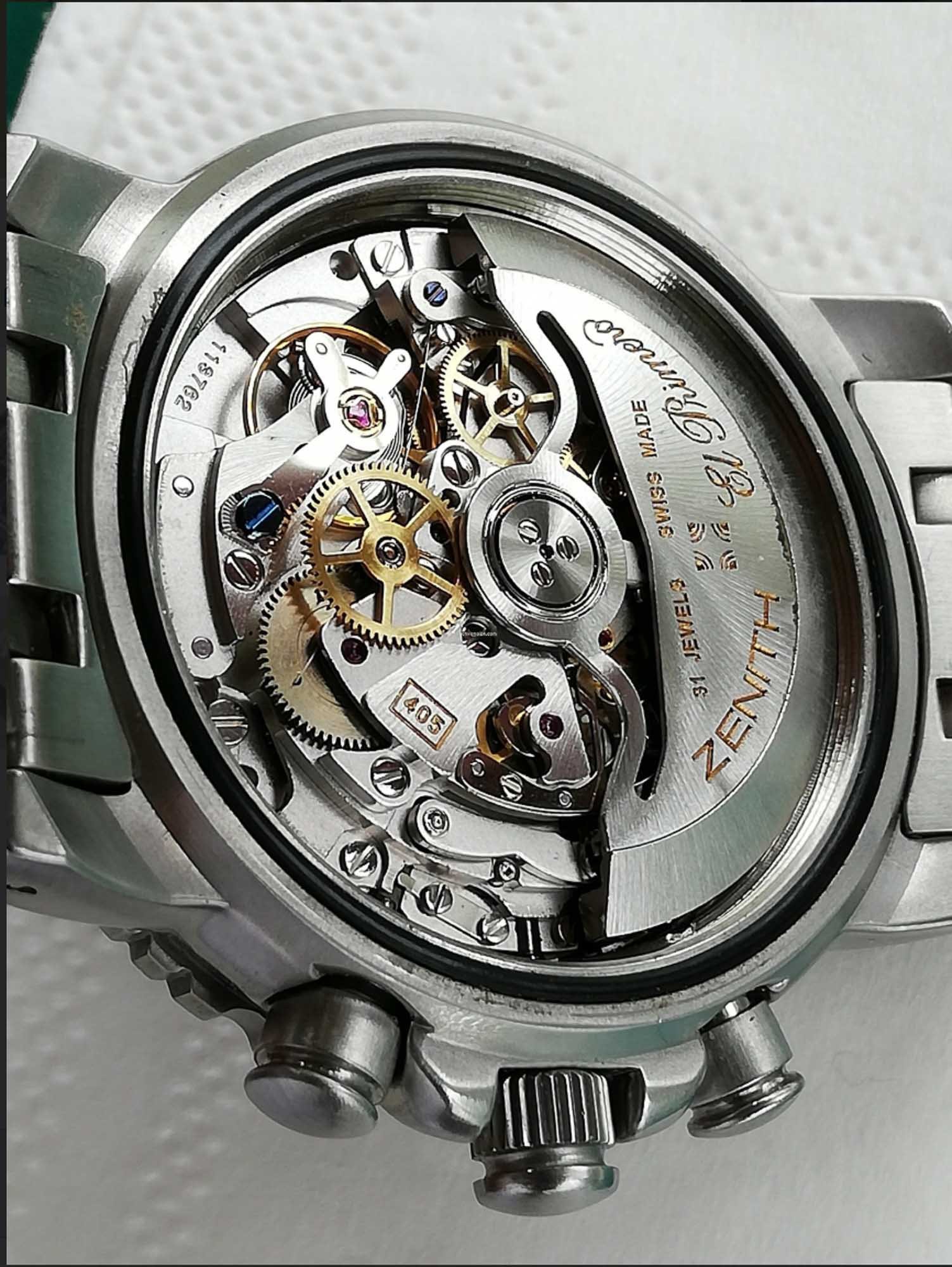 Now, if you're a knowledgeable person – and if you recall an earlier Wrist Game article on an Ebel El Primero-powered chronograph – you'll note that Rolex was using El Primero movements during this same late 90's time period.  Pieces from that period often trade for more than 20K now, which is big money for an automatic Daytona in my opinion.  But fear not, these Zenith Rainbow Flyback models offer almost all of the show of their Rolex counterparts for a fraction of the dough.  Plus, as we've obviously stated, the Zenith has a flyback function, which is pretty cool if you've never tried one.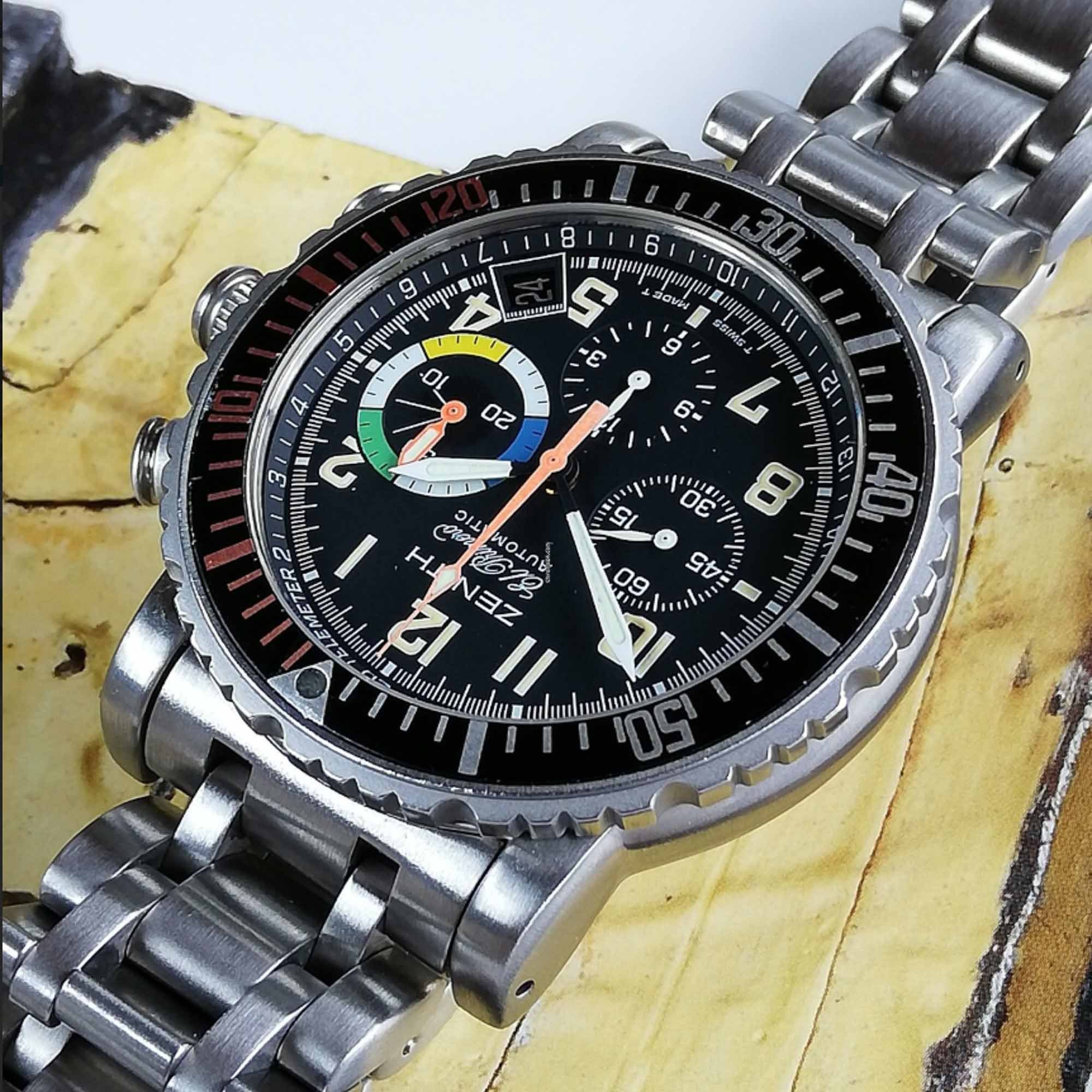 At 40mm in what I'd call a rather timeless stainless case, the Rainbow is a watch that has slowly crept up in value, but has never really taken off – no pun intended.  Prices range between $3,500 – 6,500 with a lot riding on condition and whether the watches come with any of their original paperwork.  These often show fairly serious signs of color fading – as in, the rainbow can look a bit less rainbow-y – and lume degradation, but people love patina, right?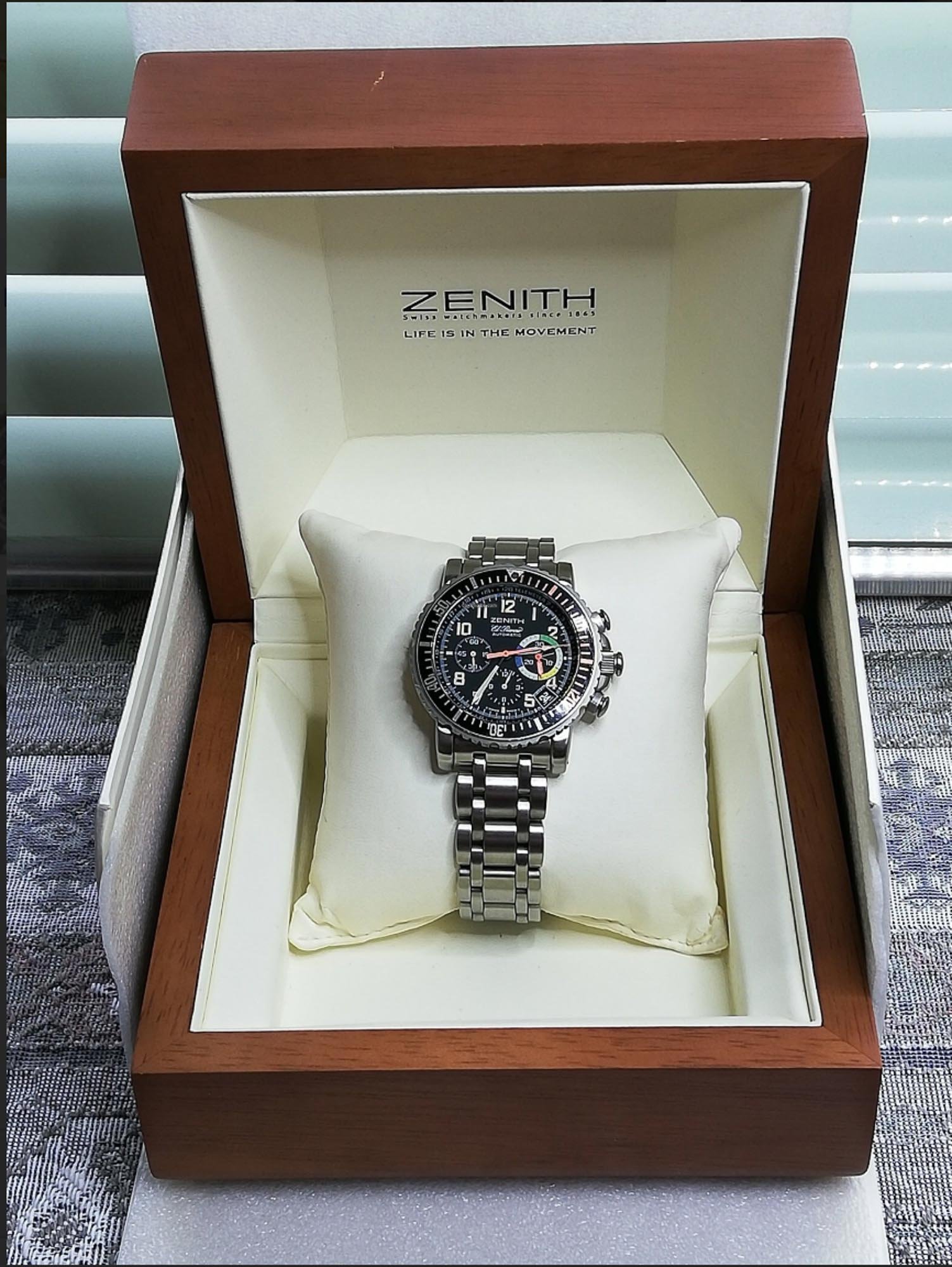 The Zenith Rainbow Flyback we've found for you today comes, once again, via Chrono24 and from the land of the schnitzel: Austria (the watch and photos are the property of the seller).  The watch appears to be in fine shape with some period-consistent fading – and, thankfully, this dealer also knows his way around a camera.  The bracelet looks good and the seller even gives us a good look under the hood as we gaze upon that squeaky clean calibre 405.  The box is included, but papers have gone the way of the dodo.  At $4,594 in today's money, this isn't the absolute cheapest Rainbow around, but it appears to be a nicely cared for piece.  I won't kid you…I have seriously toyed with getting one of these watches for quite some time, but my vote only counts as one.  So, now it's up to you to decide whether to make it rain in order to create a rainbow or to simply stay inside.