Wryst Ultimate ES20 Swiss watch inspired by extreme sports
Swiss watch brand Wryst thrive to break the monotony of classicism with style and controversy offering exclusive sport watches produced in limited editions with highly competitive value for money. Designed to endure the toughest conditions, the specifications of the timepiece are thought-after and a testimony of unique watchmaking style.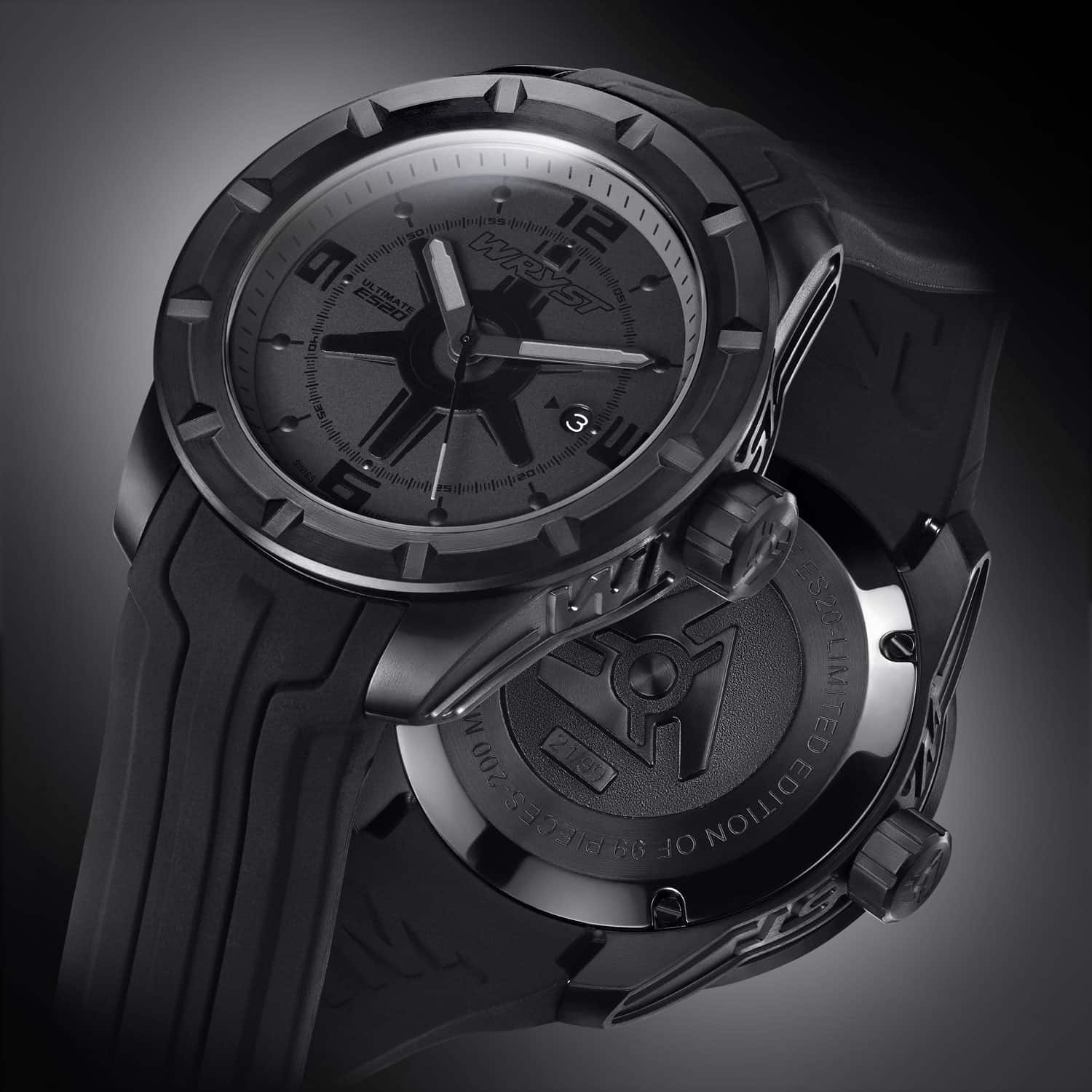 Sport watch with scratch-resistant coating
Produced exclusively in Limited Editions of 99 pieces, the Ultimate ES20 all-black sport watch provides a long lasting quality timepiece with an all-round scratch resistant black Diamond-Like Carbon coating. Sapphire crystal with anti-reflective coating, 200 meters water resistance and screw down crown are other tough specifications. The watch case sides are engraved 0.6mm deep with CNC machining which is a significant challenge.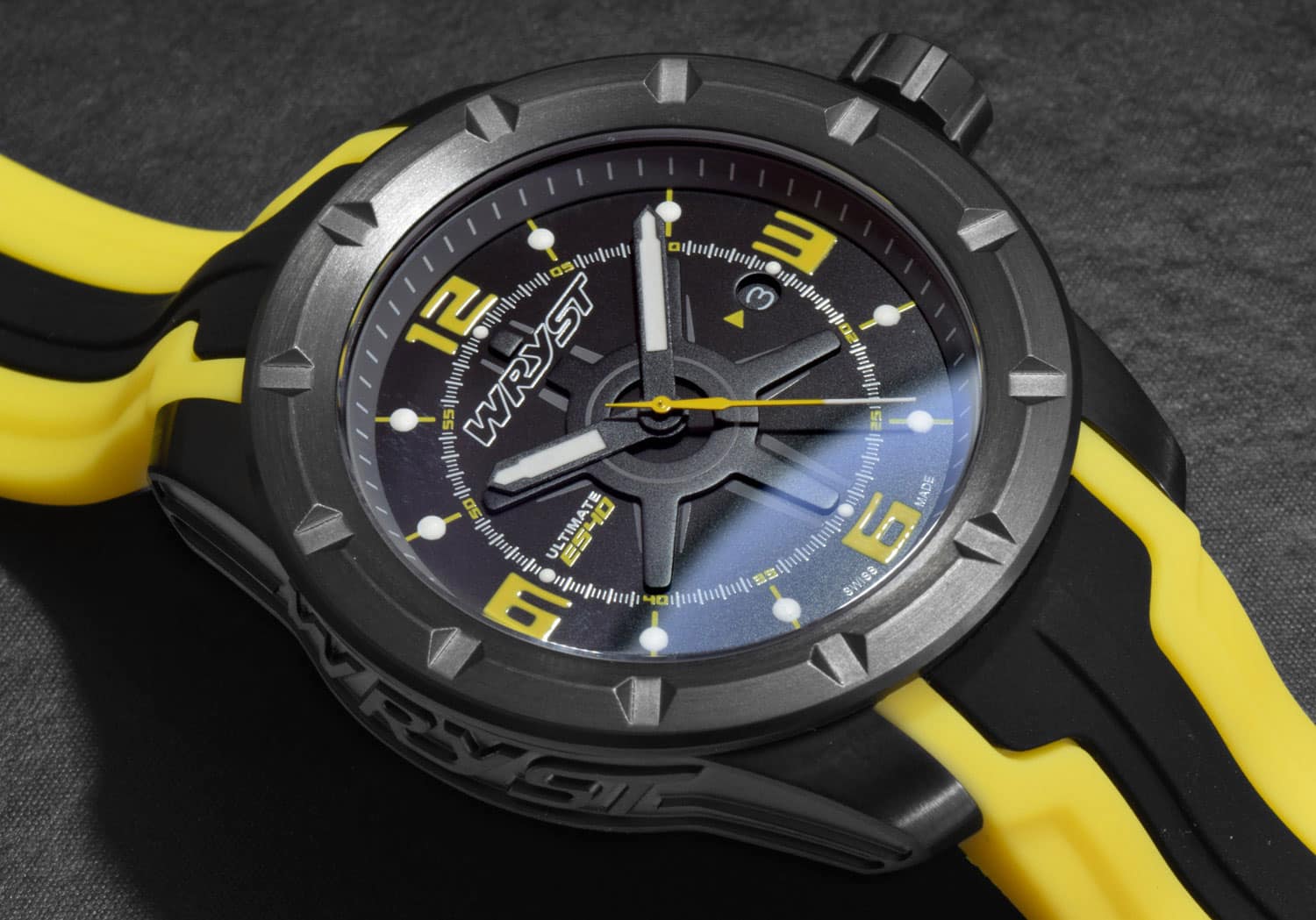 Charismatic and stylish watch design
Because a large majority of timepieces have a round face, Wryst embraced the challenge to create a totally different classic sport watch with a bold, aggressive and attractive design. The 45mm diameter bezel is a strong protective asset and sits higher than the crystal, and slightly wider that the watch body. The harmony of all features including the dial, hands and strap are well balanced and give a futuristic high-tech sporty feel.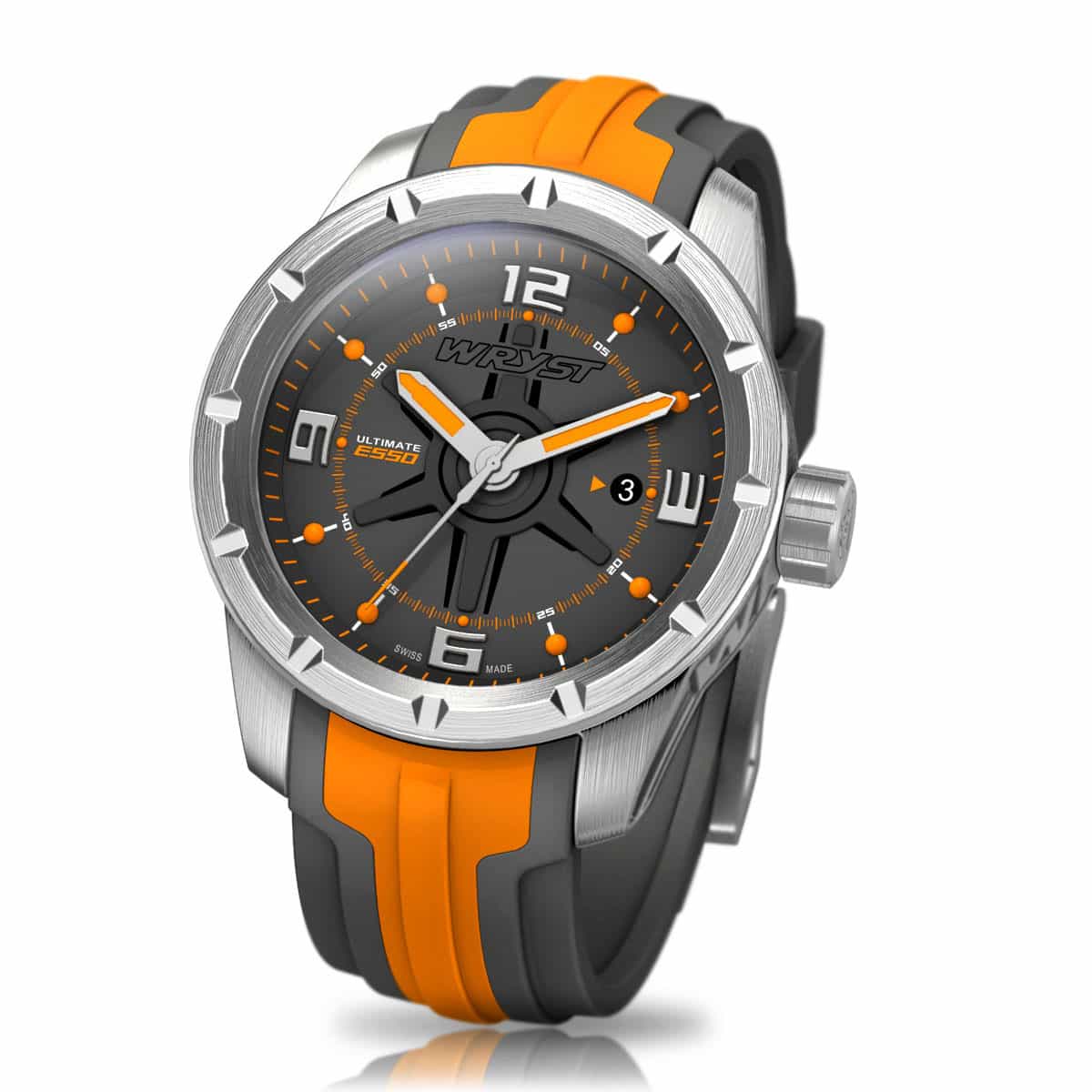 Versatile color combination
All offered with two bi-color high grade silicone straps, the Wryst Ultimate is also available in black/green, black/yellow and black/red. The brand also released a plain brushed grade 516 stainless steel finish version with striking combination of dark grey and bright orange colors for a Wryst Ultimate ES50 with unprecedented style.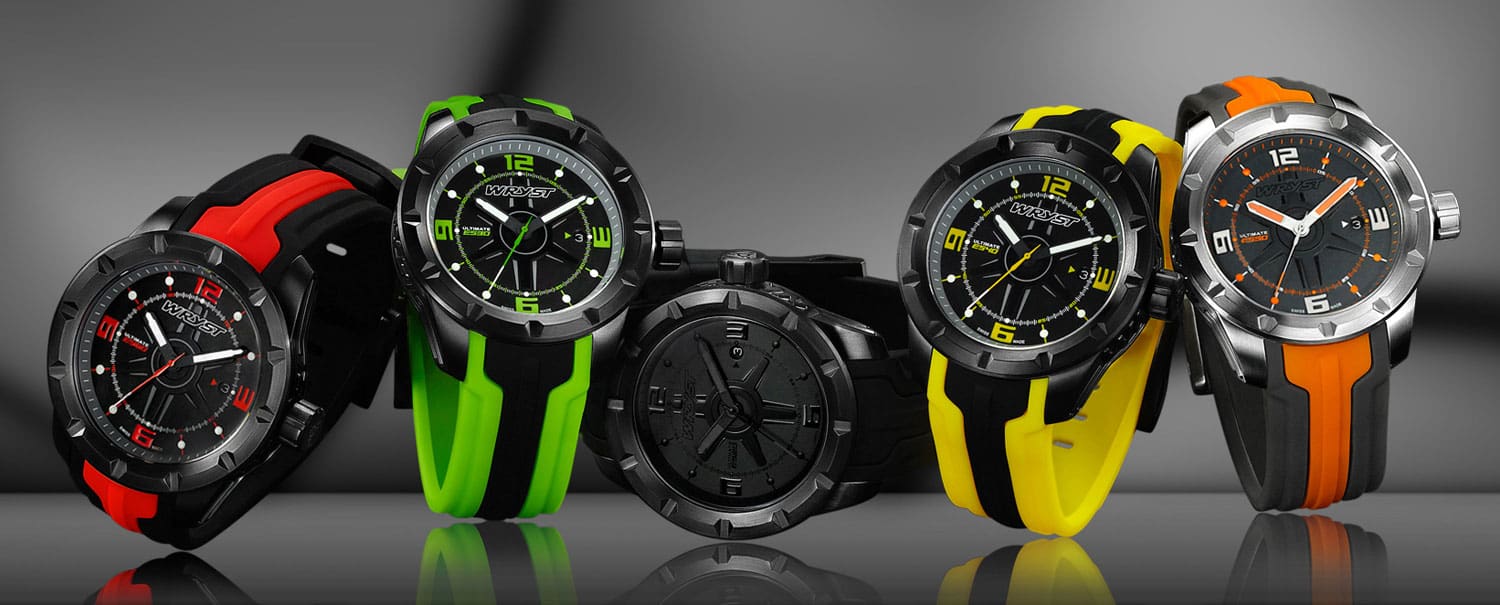 Specifications:
Limited Editions of 99 pieces with serial engraved
Swiss 3 hands quartz movement, black date
Black Diamond-Like Carbon coating
Sapphire crystal with anti-reflective coating
Signed Screw-down crown
45 mm case size, 22 mm black DLC buckle
Water resistant 200 Meters
Two high-grade silicone straps included
One year warranty
Retail price from £380 GBP ($590 US).
More information at https://www.wryst-timepieces.com/