A First Look At The MING 20.11 Mosaic Watch, Powered By A Schwarz-Etienne Movement
A Light Show For The Wrist!
With everything going on at Fratello HQ over the last couple of weeks, this one nearly slipped under our radar. In the end, it didn't, but we haven't really had a chance to rave about it, until now. I am, of course, talking about the new MING 20.11 with the incredible mosaic sapphire dial. We are no strangers to MING's watches here at Fratello. Our editor Mike is a big fan and even owns a couple of pieces. I have also reserved one of the recent 17.09 (blue) for myself, and I cannot wait to receive it at some point next year!
MING is one of those brands that never fails to excite me with each new release. There are many watch brands out there that plod along with stuff that is, in my opinion, very safe and conservative. There's clearly a market for it as the watch industry moves at a snail's pace when it comes to changing tastes. However, classicism is not really for me (for the most part). That's what makes MING's designs so appealing.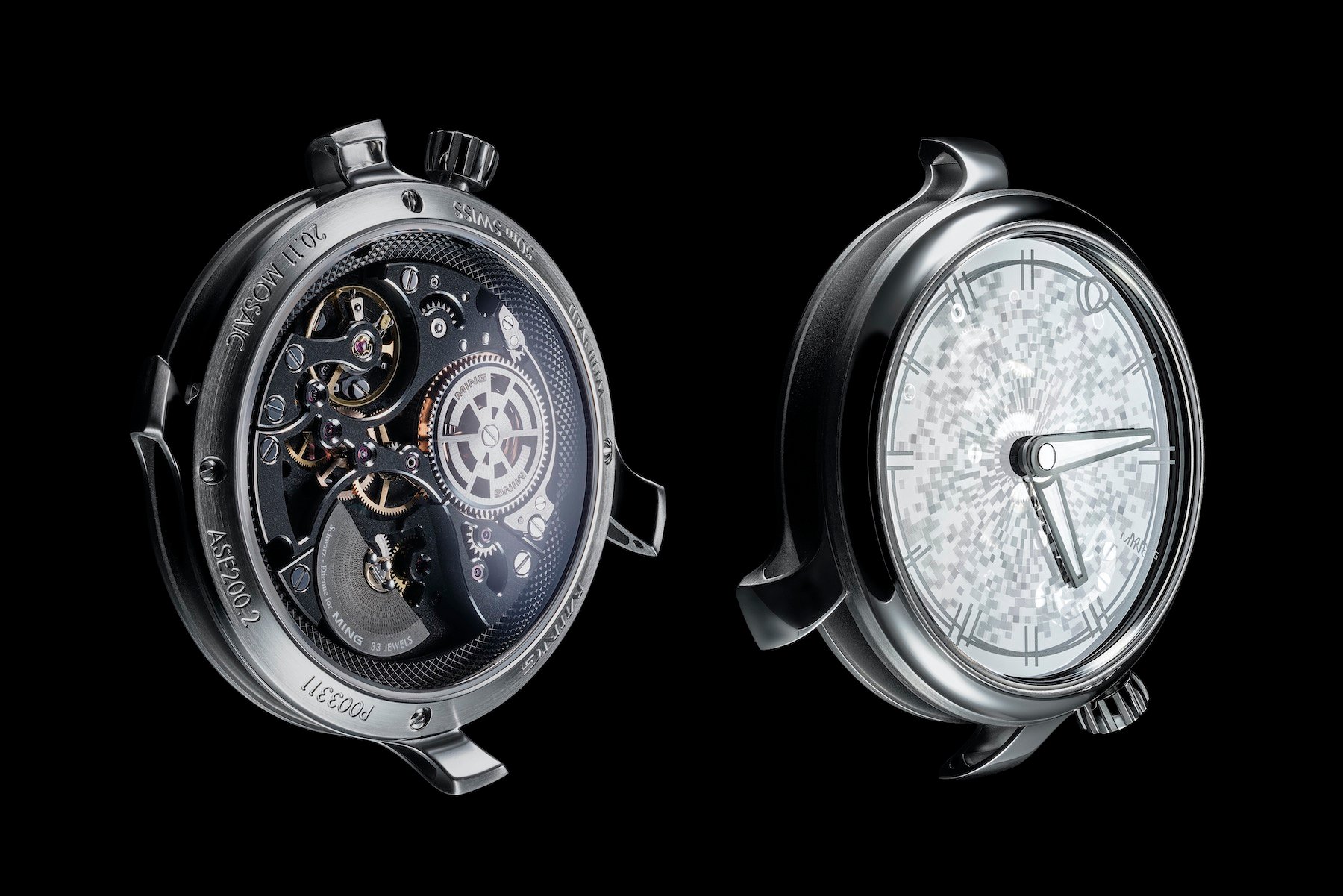 The flag is sailing proudly
The MING 20.11 Mosaic marks the new flagship for the brand, and, well, it's an absolute stunner. Let's talk about the most obvious standout feature right here: that dial. Oh my goodness! It's going to be polarising. I am already expecting a few people in the comments to say just how much they dislike it, but that's cool. It'll be somewhat like marmite and I get that. But for me? I love it. It just looks complicated and expensive  (and that's because it is).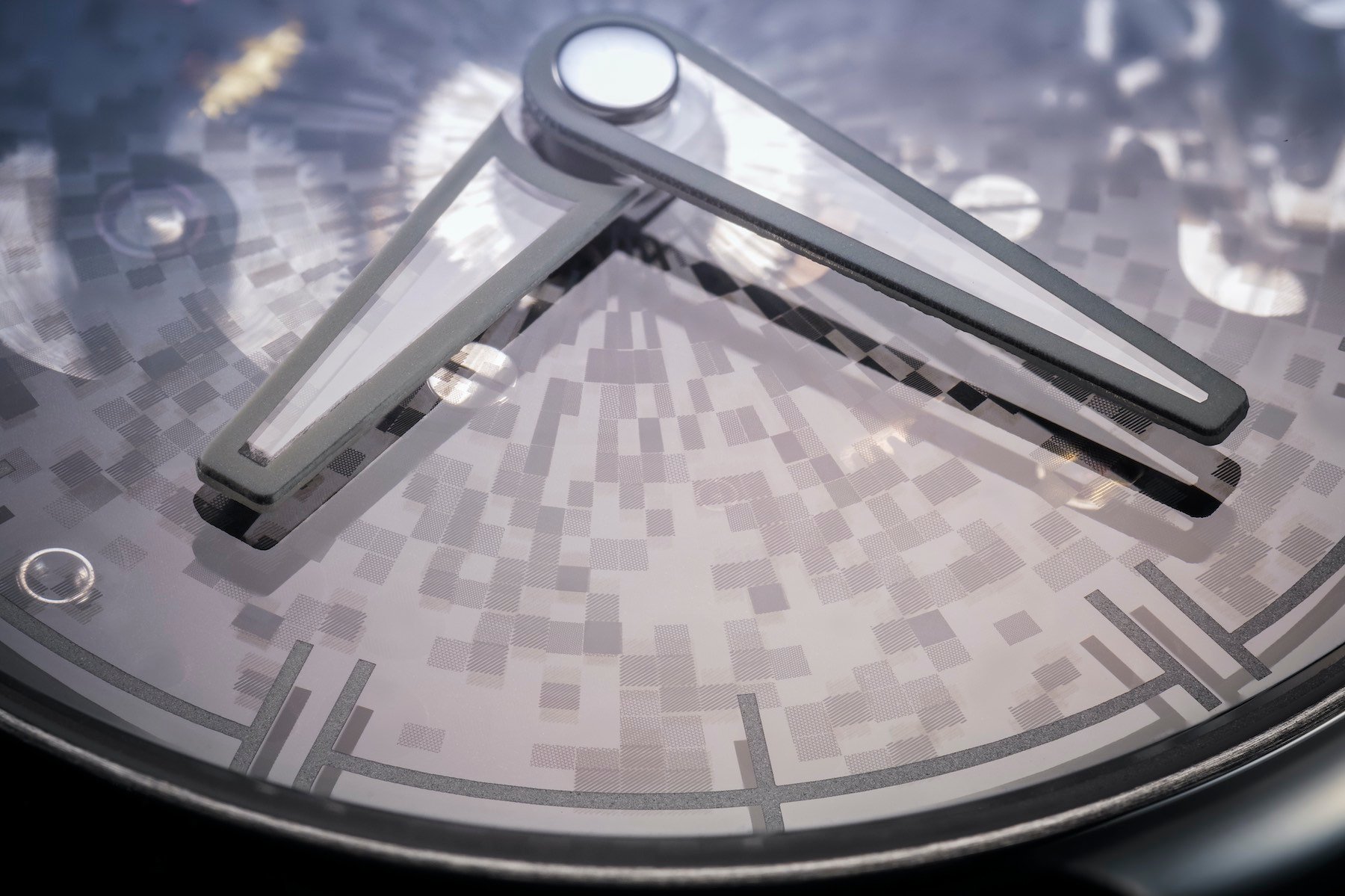 Let's talk about that dial…
The dial pattern comprises 2,650 individual trapezoids of varying opacity, each created with a linear diffraction pattern. They are etched with a high-power femtosecond laser (one femtosecond being a quadrillionth of a second), on three different levels within the sapphire crystal dial. For those wondering about the laser, it's a high-energy optics technology commonly used for eye surgeries and other medical procedures. MING developed the exact methodology of using the laser to create this dial pattern in conjunction with DM Surfaces SA over the last two years.
This means that production leads to a lot of waste…
The actual production is somewhat challenging as it greatly depends on the quality of the sapphire used. Unfortunately, not all sapphire crystals are created equal in terms of quality and clarity. Microscopic natural inclusions in the crystal structure can cause the entire dial to shatter as a large amount of energy is being focused on a very small area during the laser-etching process. This means that production leads to a lot of waste, and actual yields are minimal. Don't expect to see the Mosaic dials on anything other than the flagship models for this very reason!
The dial transitions back and forth in natural light from invisible to a prominent "checkerboard" pattern. To provide additional contrast and maximize the dial's effect, MING has chosen a dark finish for the movement. In low light conditions, the HyCeram in the sapphire dial will reflect off the Mosaic and result in a soft and almost ghostly glow. Unfortunately, I have only seen the press images, but I expect it to be quite extraordinary in the metal. Don't get me wrong, the photos alone look fantastic. I imagine it can only get better in reality.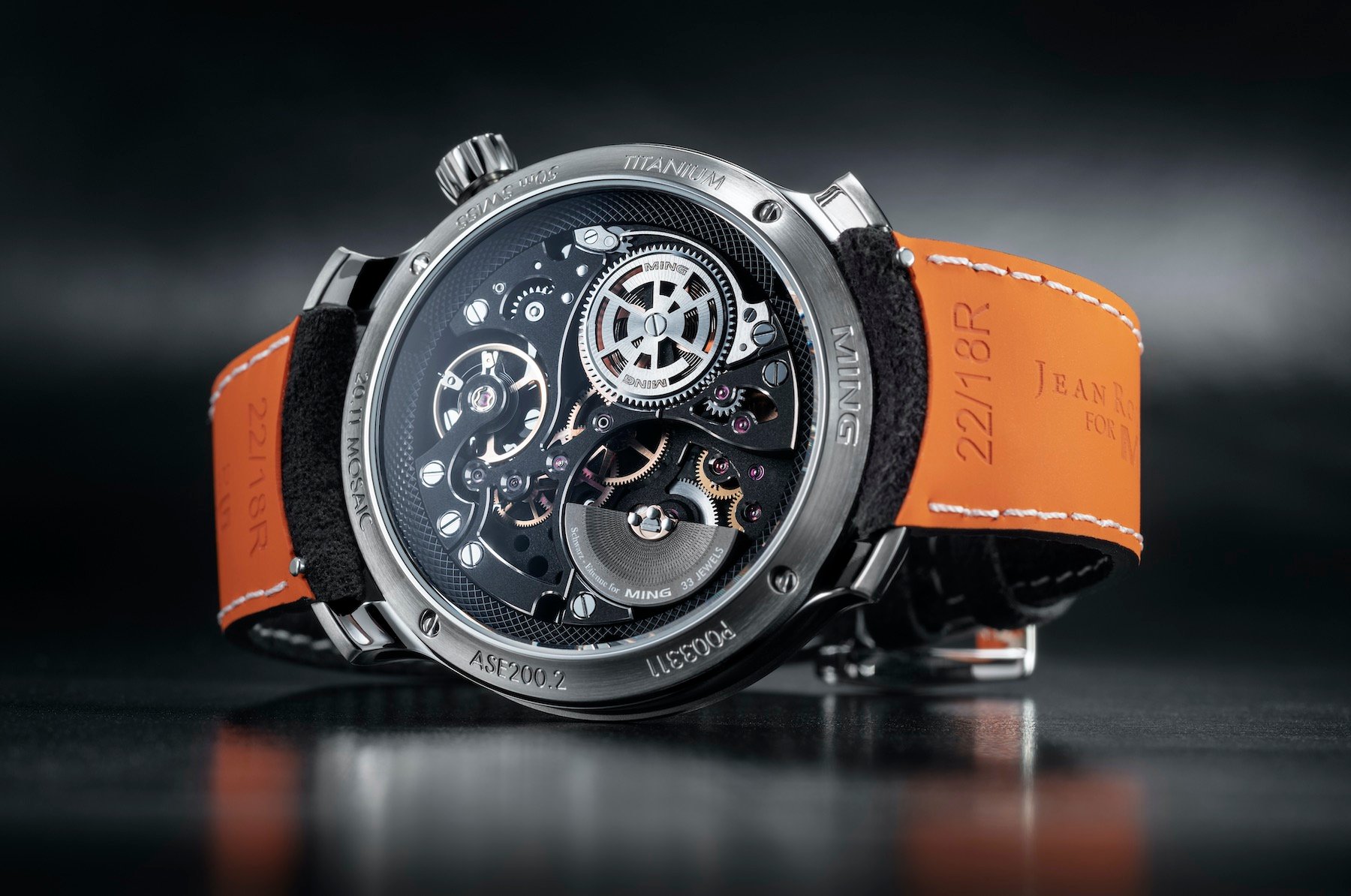 The MING 20.11 — powered by Schwarz-Etienne
MING has chosen to work with Swiss movement manufacturer, Schwarz-Etienne, to produce movements to power its machines. While early MING watches used ETA movements, the brand now pretty much exclusively uses Schwarz-Etienne movements (heavily modified, of course). The MING 20.11 is no different, employing the SE Cal. ASE 200.2, with micro-rotor winding and a unique configuration which was previously only seen in the 19.05.
…this nifty little trick works a charm in the absence of a proper power reserve indicator.
The incredible skeletonized bridges remain but are now matte-blasted with a black DLC coating and finished with contrasting diamond-cut anglage. The bidirectionally-wound movement offers a power reserve of approximately 86 hours, and the stunning little micro-rotor is made of sintered tungsten. As ever, the signature MING skeletonized barrel cover allows easy visualization of the state of wind. I tend to think that power reserve indicators are wholly unnecessary for automatically wound watches, as it is, but this nifty little trick works a charm in the absence of an actual indicator and should hopefully appease those who disagree with me ideologically. To me, this is a perfect compromise, as a dial-side power reserve indicator would ruin the effect of the Mosaic dial.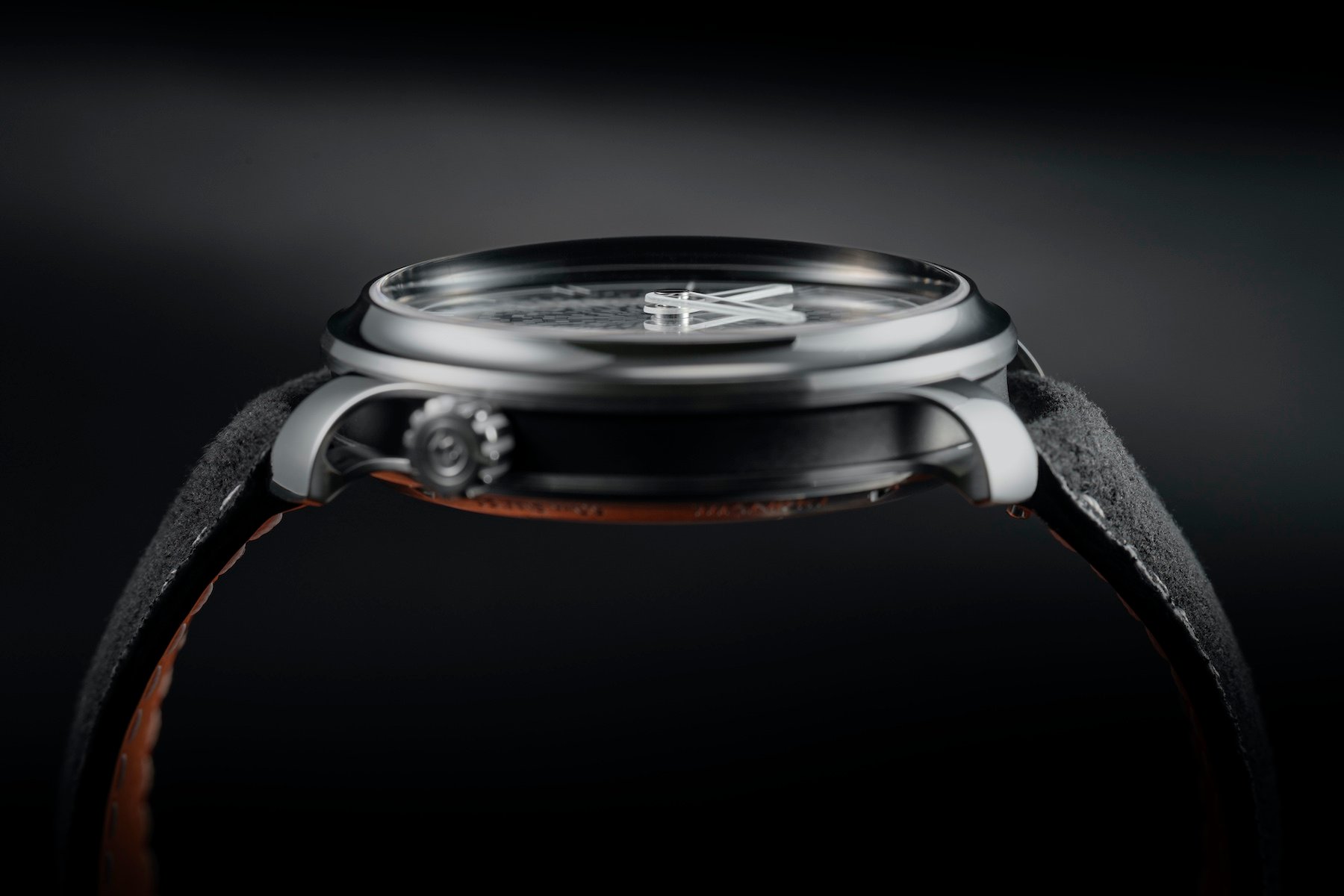 A larger case for larger wrists?
MING has created a silhouette that has become the signature of its watches. Those "flared" lugs are gorgeous and sultry in their beauty. While most of its previous watches are 40mm (or less) in diameter, the MING 20.11 is the brand's most generously proportioned watch yet, coming in at 41.5mm. The brand stated that this is in response to customer feedback calling for a slightly larger watch. Well, consider yourselves heard! Despite the increase in case diameter, the grade 5 titanium case will still feel as light as a feather on your wrist. As a guy who's only just recently discovered the joys of titanium watches, that's music to my ears.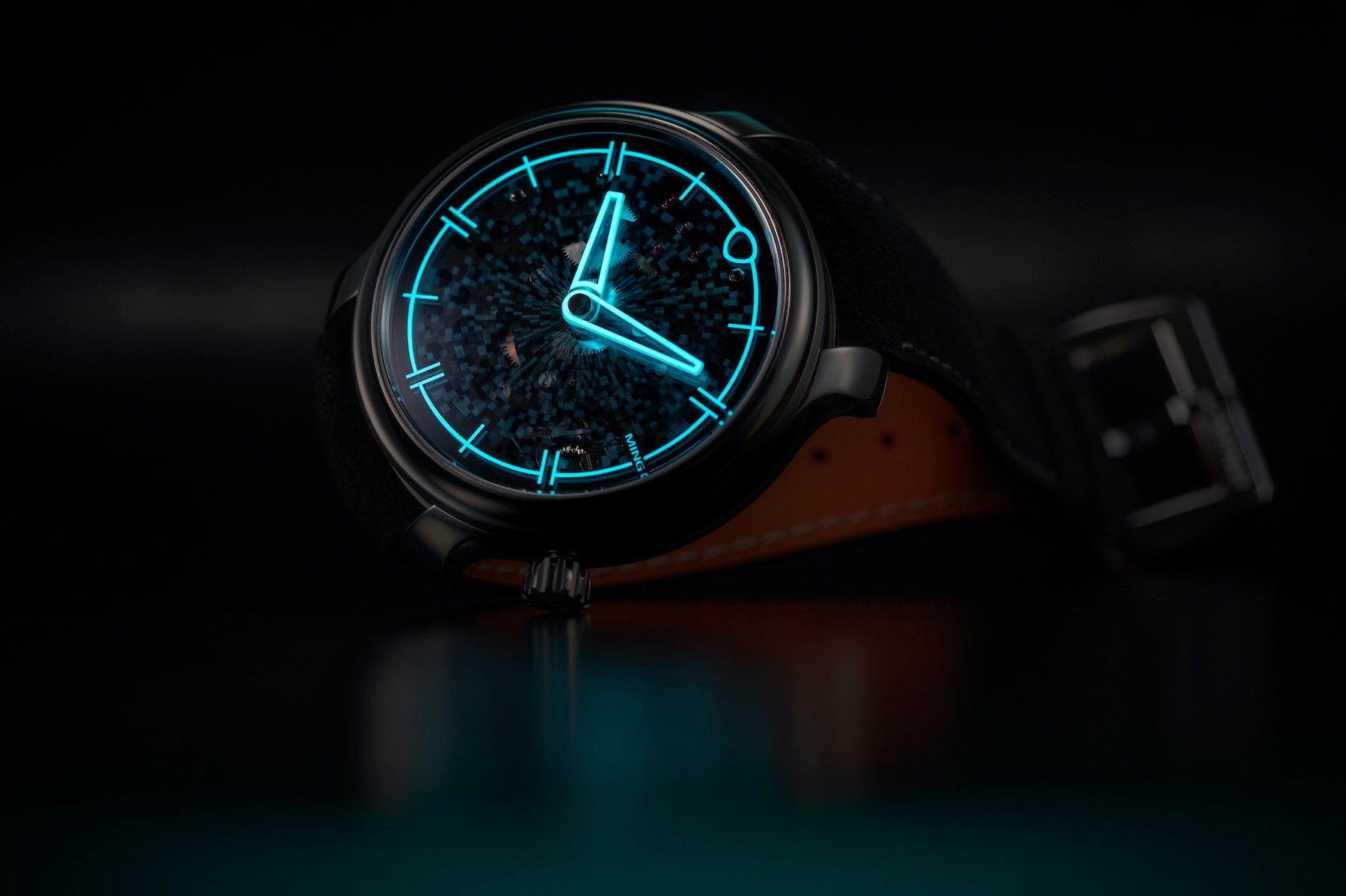 HyCeram coated sapphire hands
In another first for the brand, we see previously used technology adapted for use elsewhere in the design. The HyCeram used on dials (including this one!), and bezels can now be found adorning the hands of the MING 20.11. The hands themselves are made of sapphire and then coated with HyCeram for exceptional legibility. I mean, come on, this thing is akin to a full-on laser-light show spectacle. MING also uses HyCeram for the luminous indices and on the sapphire dial.
MING wants you to be able to appreciate the luminescence of the 20.11, so those lucky enough to own one will receive a 700-lumen Nitecore LED flashlight for charging the HyCeram. The package is completed with handmade straps from usual supplier Jean Rousseau Paris and a leather travel pouch by Studio Koji Santo.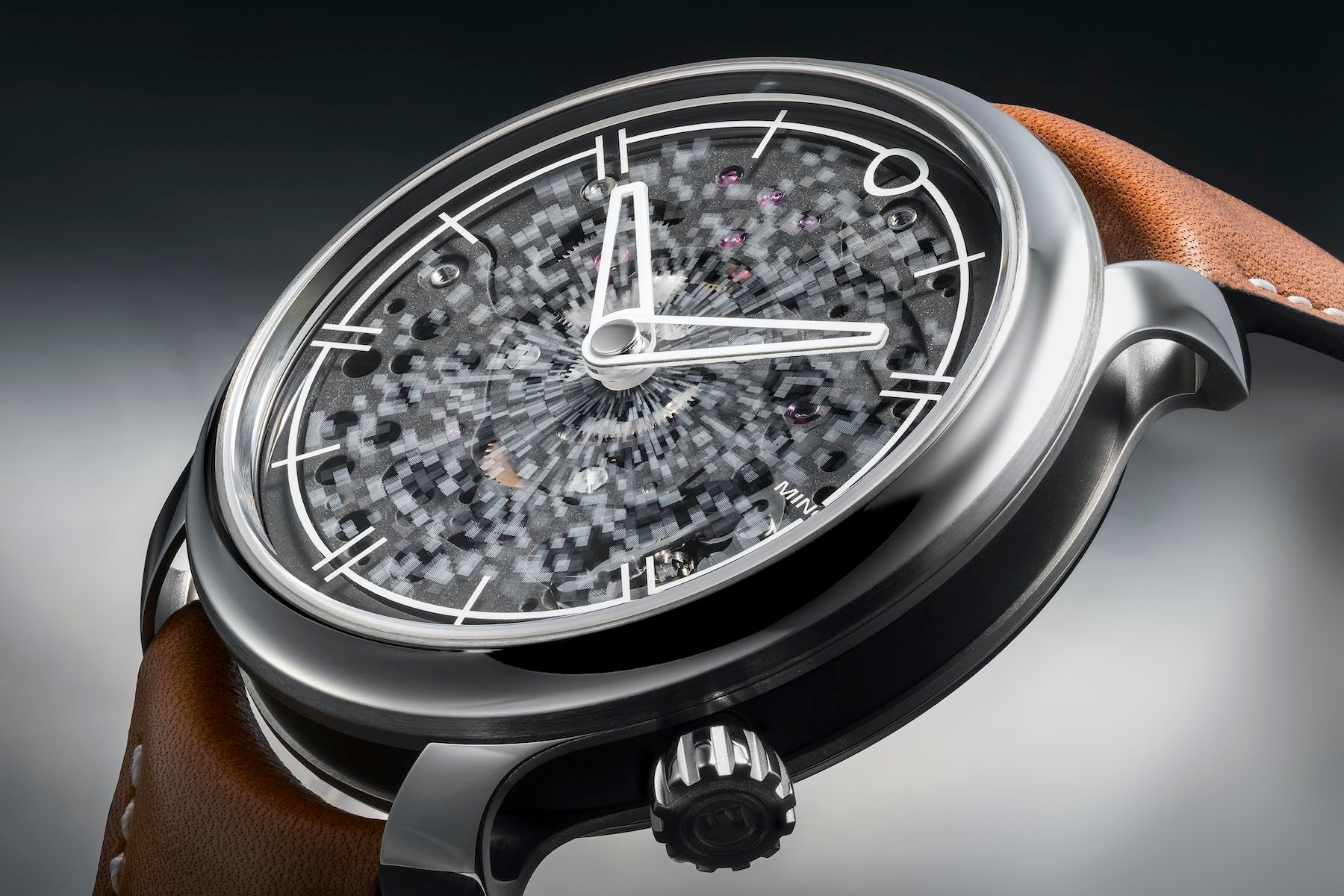 Final thoughts on the MING 20.11
This watch is MING's flagship model. As such, it is laden with high-end technology as you'd expect. As you might also expect, the price reflects that: at CHF 14,500 it is MING's priciest "regular production" model to date. That said, for what you're getting, I don't think it's an unfair price at all. These Mosaic dials are genuinely unique, impressive, and quite costly to produce. Any existing MING owner will tell you that the watches punch well above their price, and from looks alone, I don't see the 20.11 as any different.
For anyone hoping to grab one of these watches, I have some bad news. You've sadly missed your opportunity, as pre-orders for existing customers took place from 5th–9th July, with only 50 pieces being made available to new customers. Delivery starts in February 2022.
Follow me on Instagram: @davesergeant