A. Lange & Söhne Honey Gold Zeitwerk Lumen Breaks The Internet
But is it really Lange's best watch ever?
Unless you've been under a rock or holidaying at the Baltic Sea (as I was), you might have noticed A. Lange & Söhne — Germany's undisputed grand-daddy of watchmaking companies — just dropped a watch that, on paper at least, sounds like the sexiest thing to enter my mind since I had that weird dream about Lex in a skimpy yellow speedo. But even though it seemingly brings together all of the "coolest" elements of the brand's range, is it really the best yet?
Okay, my analysis of this piece is going to be highly subjective. Technically speaking, nobody in team Fratello, nobody reading this site, heck, nobody in this industry is likely to argue that the Zeitwerk is anything but a complete masterpiece. The movement is to die for. The indication? A legend in its own right. The aching German cool of the minimalist design that somehow manages to be at once timeless and hyper-modern? Unique (yes, I said it).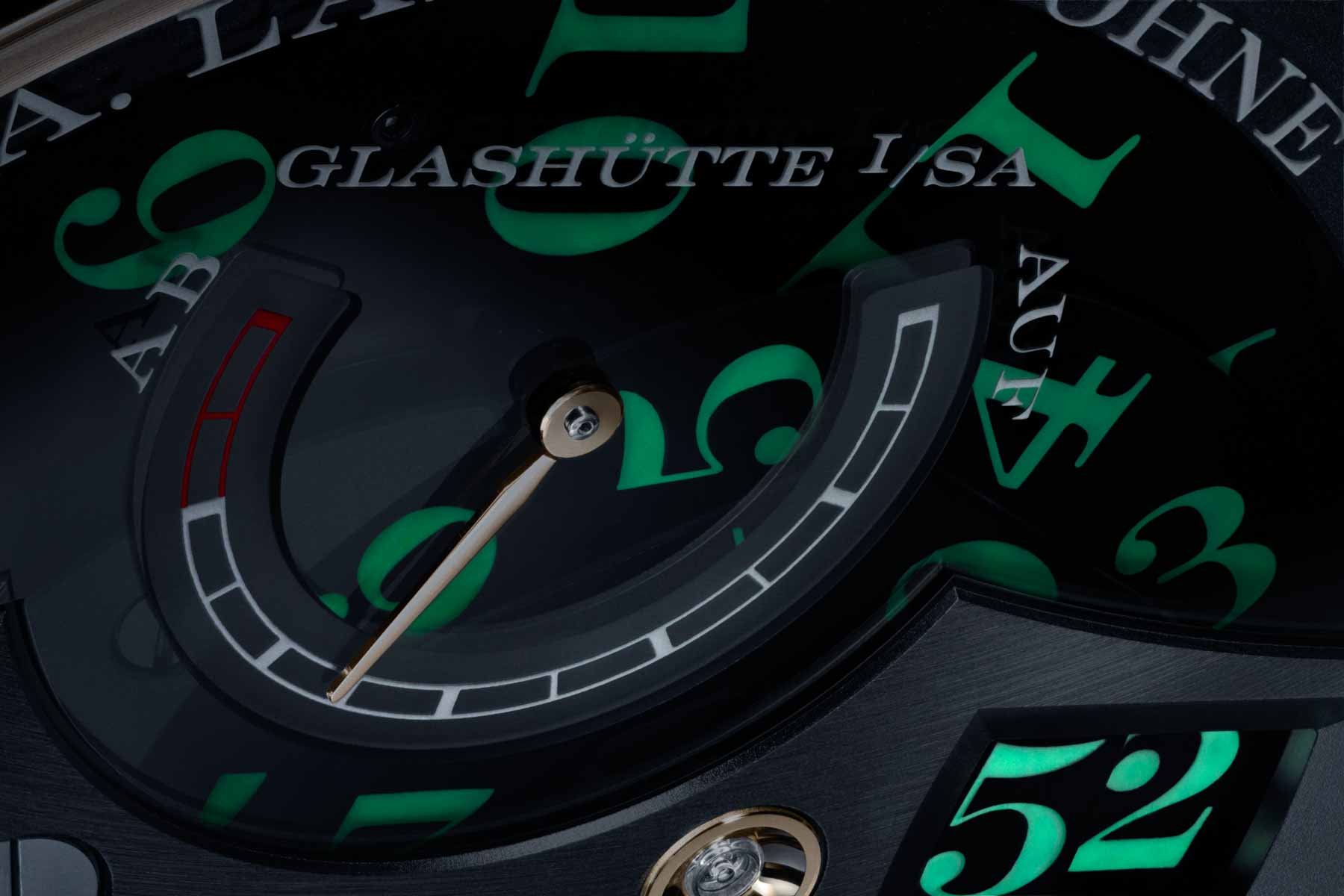 But when it comes to the aesthetic result of combining that indication format with honey gold and then giving it the Lumen treatment, what do we make of it? Honey gold is, hands down, my favorite material in the catalog. The Lumen watches by Lange are easily the "coolest" watches the brand does and are arguably some of the coolest in the industry. But do those things go together? Let's break it down element pairing by element pairing and work it out together.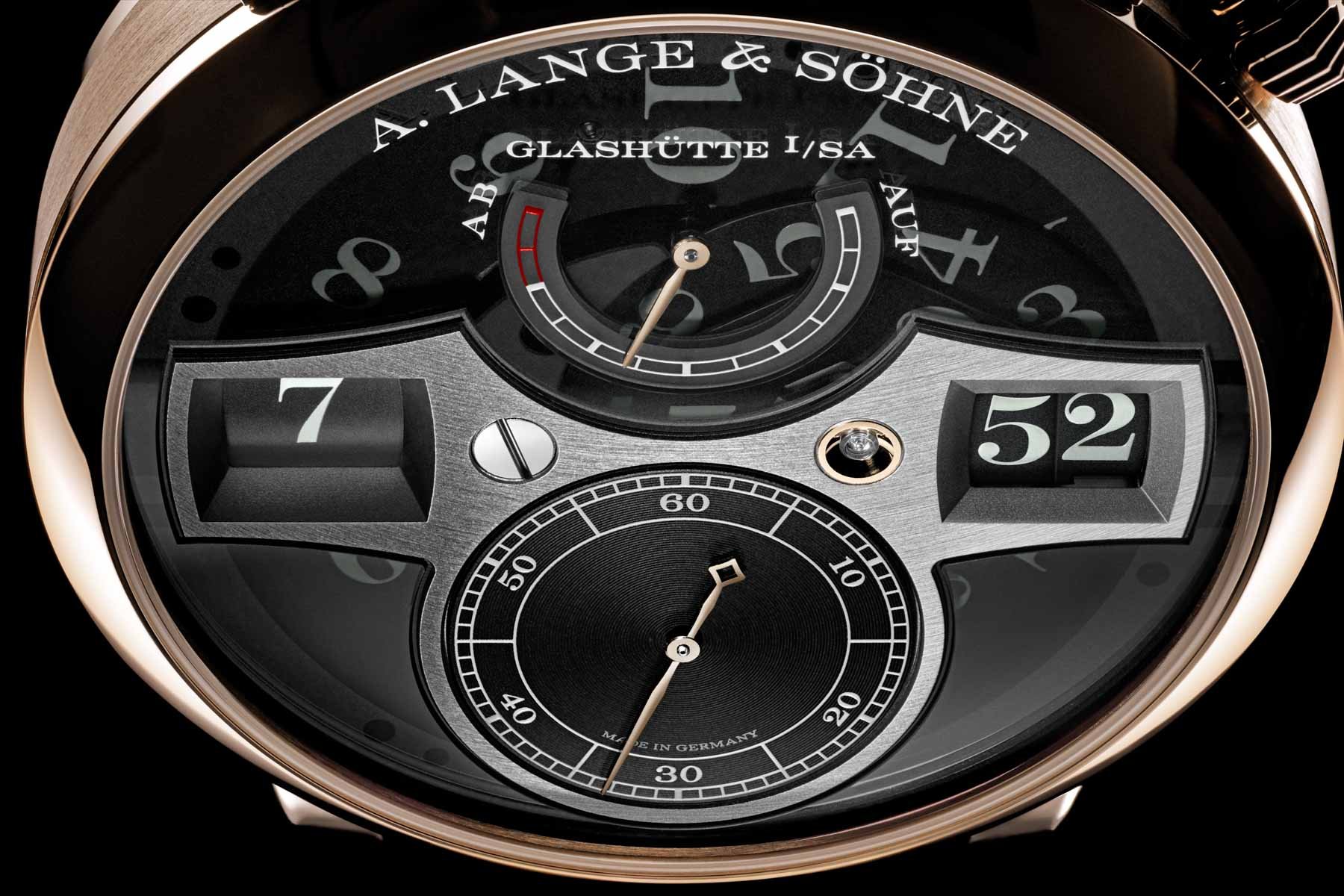 The honey gold case and the Zeitwerk indication
This is a definite home run. I'll certainly listen to arguments that the honey gold case doesn't work with the Zeitwerk concept, but bear in mind I will be losing respect for whoever is making that argument with every passing second. Simply put, the Zeitwerk Decimal Strike in honey gold is ticking (and chiming) proof that this combination works. Therefore let's move on to the next pairing of elements…
The Zeitwerk indication and the Lumen functionality
Now, this one will probably divide opinion. The Zeitwerk mechanism is very unusual and should, theoretically, be interesting to see more of. However, that isn't necessarily the case. Most of the Zeitwerk's cleverness takes place behind those big, numbered discs so all we're really treated to a view of here are those ghosted-out numbers floating around behind a smoked sapphire dial.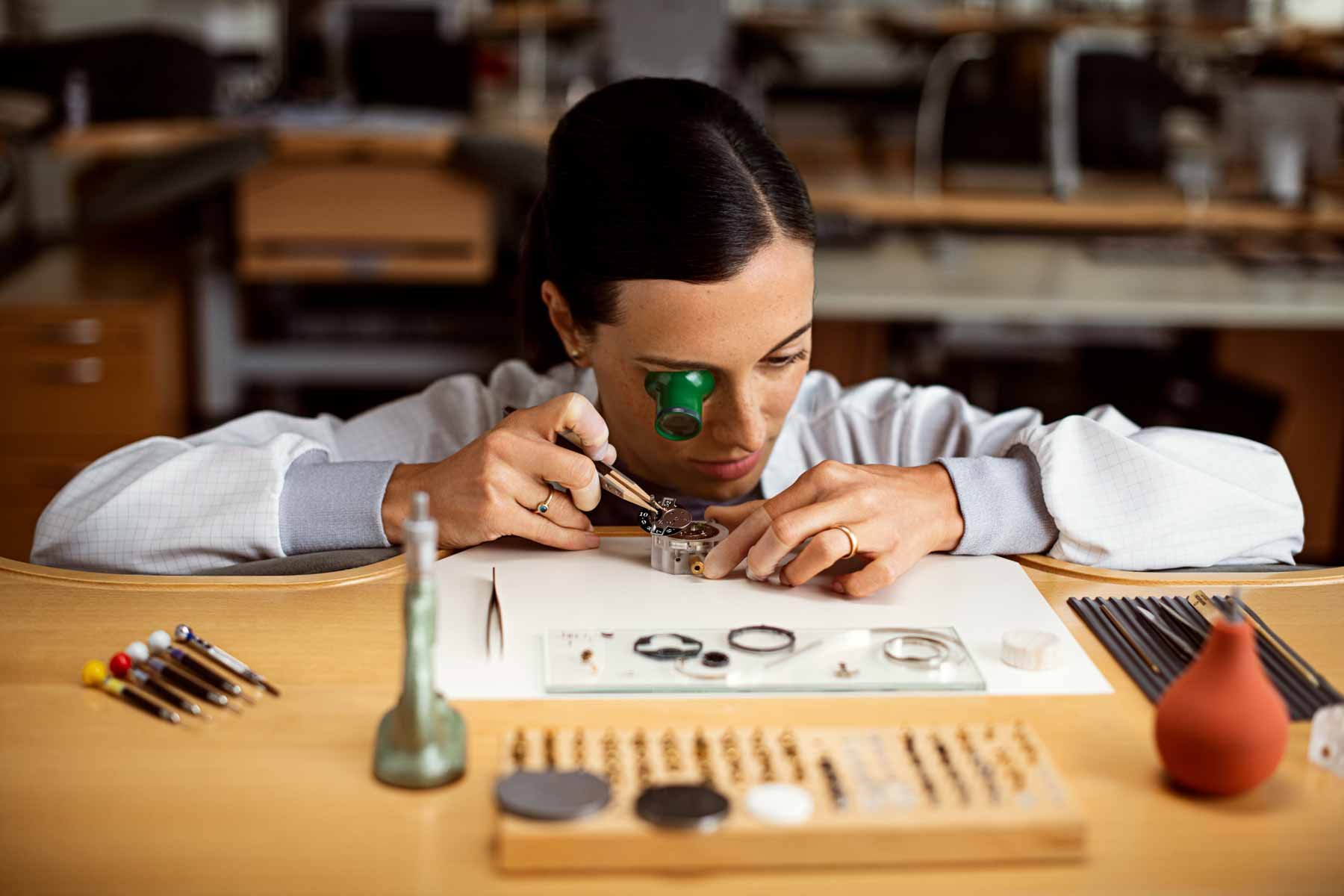 It's not like the Lumen concept hasn't been dominated by Lange's big date numbers in the past, but here it feels there is much less going on behind the glass. Maybe, for some people, this will actually be a good thing, and the simplicity of this display in comparison to the Datograph or the Grand Lange 1 Moon Phase will be heralded as a triumph. I'm going to give it a passing grade but only just.
The Lumen functionality and the honey gold case…
Finally, we get down to the crux of why this desirable watch looks a bit weird. Previously, Lumen models have been in platinum. The previous four Lumen models all had an icy cool to them that this one simply lacks. For some, warming up the whole affair will be seen as an improvement, but for many, I believe, the crisp coolness of that blazingly futuristic lume/sapphire display set within a white metal case will be missed.
If you saw this watch, like I did, and found yourself mentally excited by all of the things it boasts but found yourself surprisingly unmoved emotionally, focus on this combination of elements first in your search for an answer as to why that may be. It was Lex that pointed it out to me, and then everything just kind of fell into place.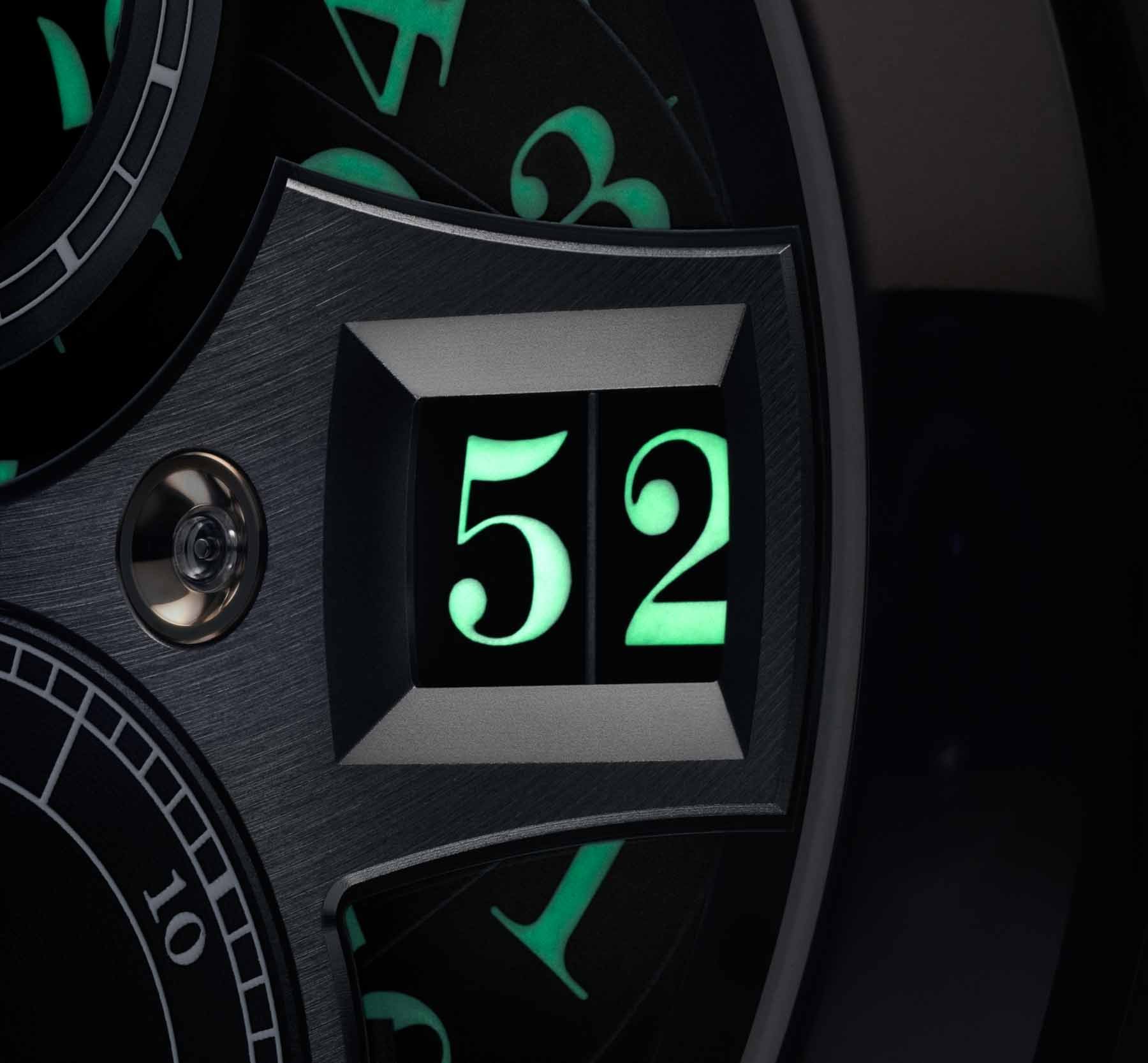 Too much of a good thing
Remember, this isn't the first time we've seen a Lumen Zeitwerk. The aptly named "Phantom" came swiftly on the heels of the range's debut in 2009. At that time, the Zeitwerk itself was controversial. It was the most "un-Lange" Lange ever. The Phantom, a platinum-cased model dripping with luminous material caused some staunch defenders of traditional German watchmaking to have a heart attack, but that shock value played a part in normalizing the regular collection model which is, today, seen as an icon (and possibly the best watch of the decade in which it was released).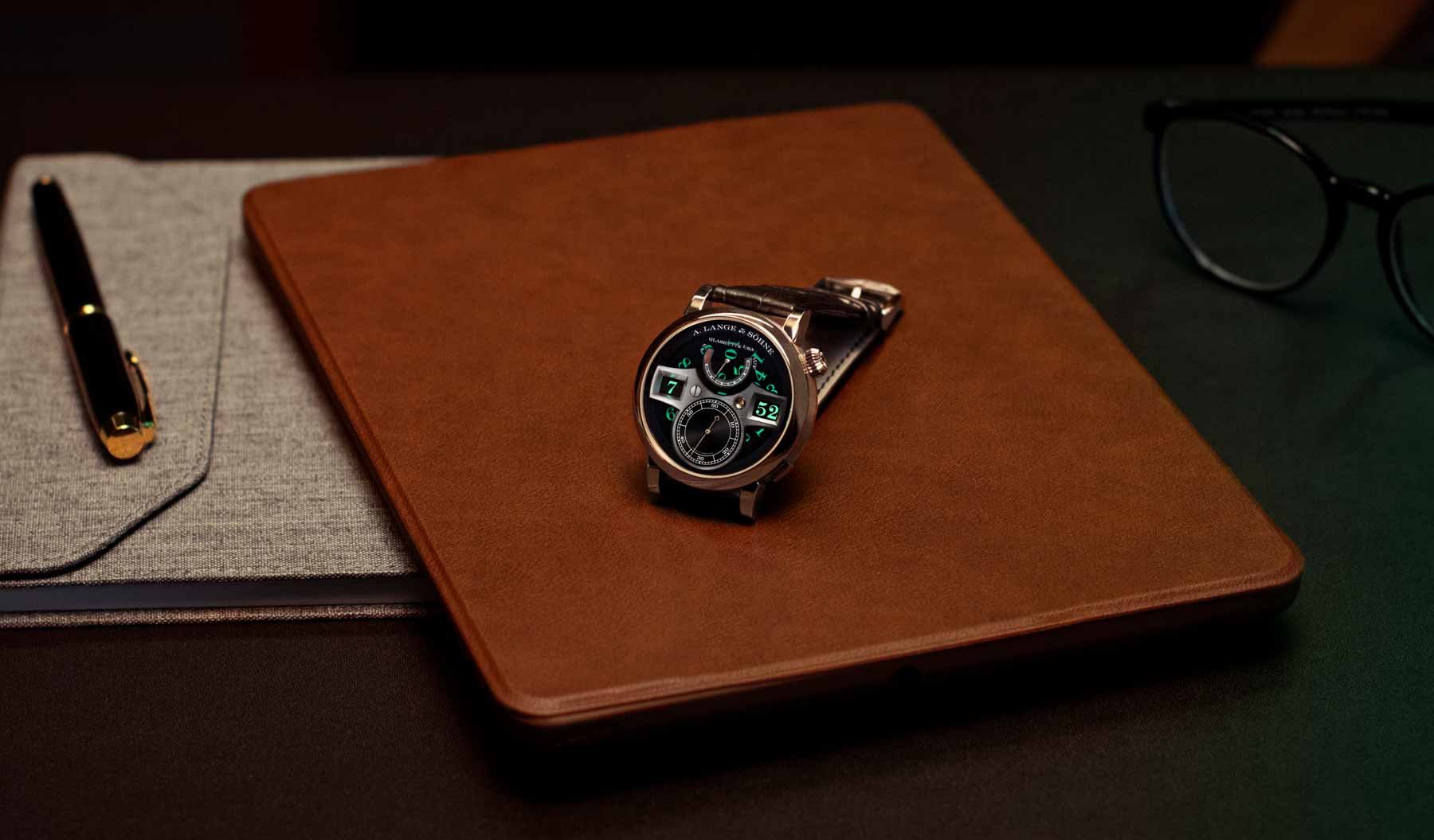 2010's Phantom was limited to 100 pieces. This piece is limited to 200 units. While I prefer the platinum version, I think the volume of this limited speaks volumes about the success of the A. Lange & Söhne brand globally in the last ten years, as well as the broad acceptance of the Zeitwerk concept. I'm sure the €114,000 asking price won't dissuade too many Lange collectors from adding this one to their lineup.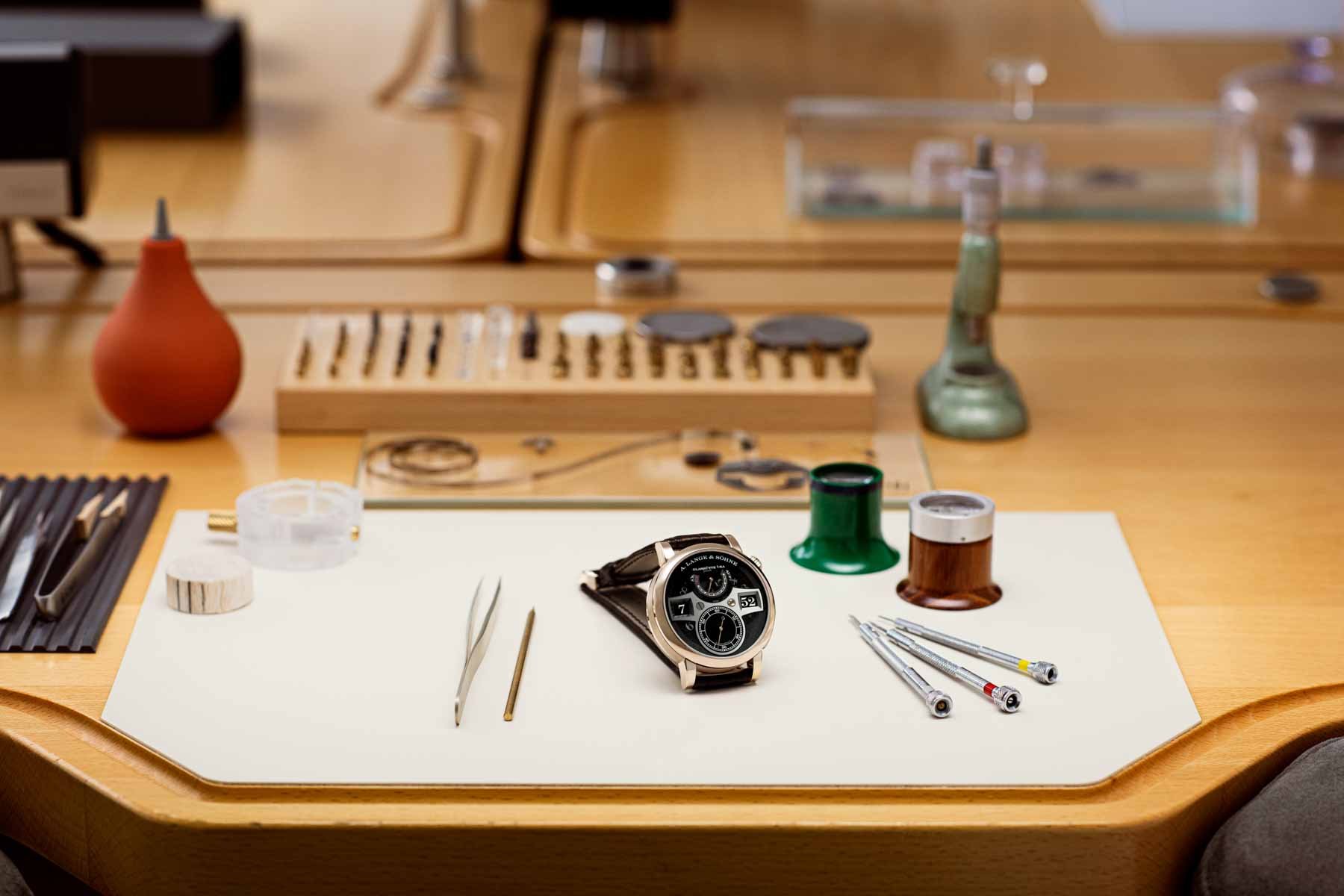 Conclusion
I love Lange. In fact, it's my favorite brand. I love the Zeitwerk. Honestly, it is possibly my favorite model. I adore honey gold (favorite material, check). The Lumen watches have always sent me weak at the knees. And yet here we are. I find myself happy for everyone that likes this watch (because I believe a lot of people will go gaga over it), but I am not one of them. It feels very odd to say that. I'm actually a bit upset with myself about it.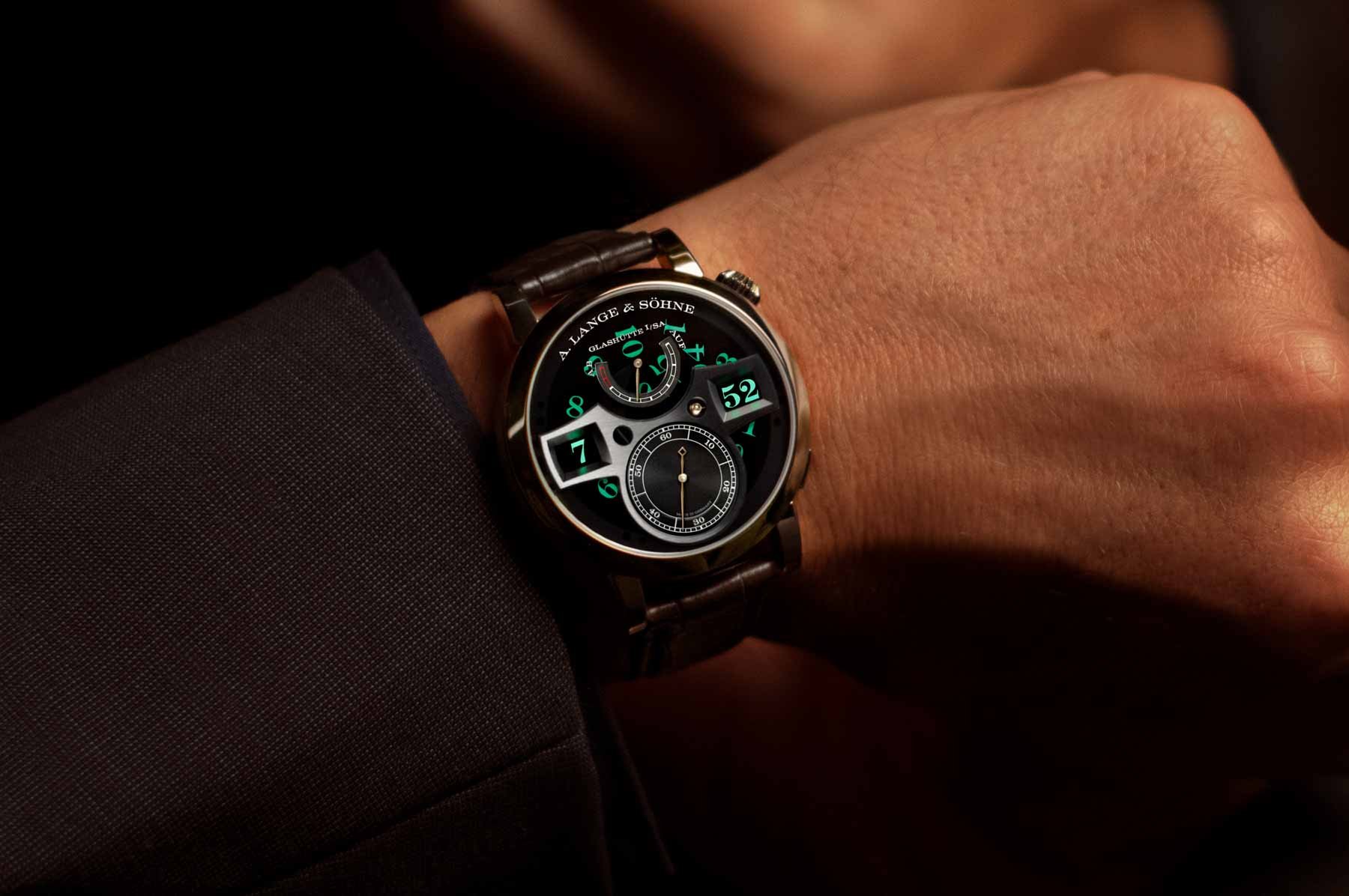 However, I suppose it's always better to be honest about things with oneself (and, of course, the community). Let me know in the comments if you think I just don't get it. I'd love to be convinced. In the meantime, however, you'll find me saving my euros for one of the other exit watches offered by this powerhouse of a brand. Learn more about this model and A. Lange & Söhne here.