A New Rolex Explorer II — The Numbers Show That You're Ready
Speculating with the understatement Rolex watch
Tomorrow is the big day for Rolex, but especially for all the Rolex fans. Where Rolex would normally introduce its new watches during Baselworld, they now use the Watches & Wonders exhibition. So far, the bets seem to be on a new Rolex Explorer II watch. We will be on location with Rolex to see the watches in the flesh, take pictures and get those real-life impressions.
Whether they will introduce a new Rolex Explorer II — or not — is not stopping the watch collectors and speculators from making strategic moves. Not too long ago, I was contacted by a Dutch guy who follows me on Instagram, whether it would be wise or not to sell his current Explorer II. I am by no means someone to give financial advice, but personally, I voted against it. Just have a look at what will happen first: will there be a new Rolex Explorer II? Will you like it? And if so, then make a plan. Generally, prices for outgoing models don't exactly drop when a new Rolex is introduced.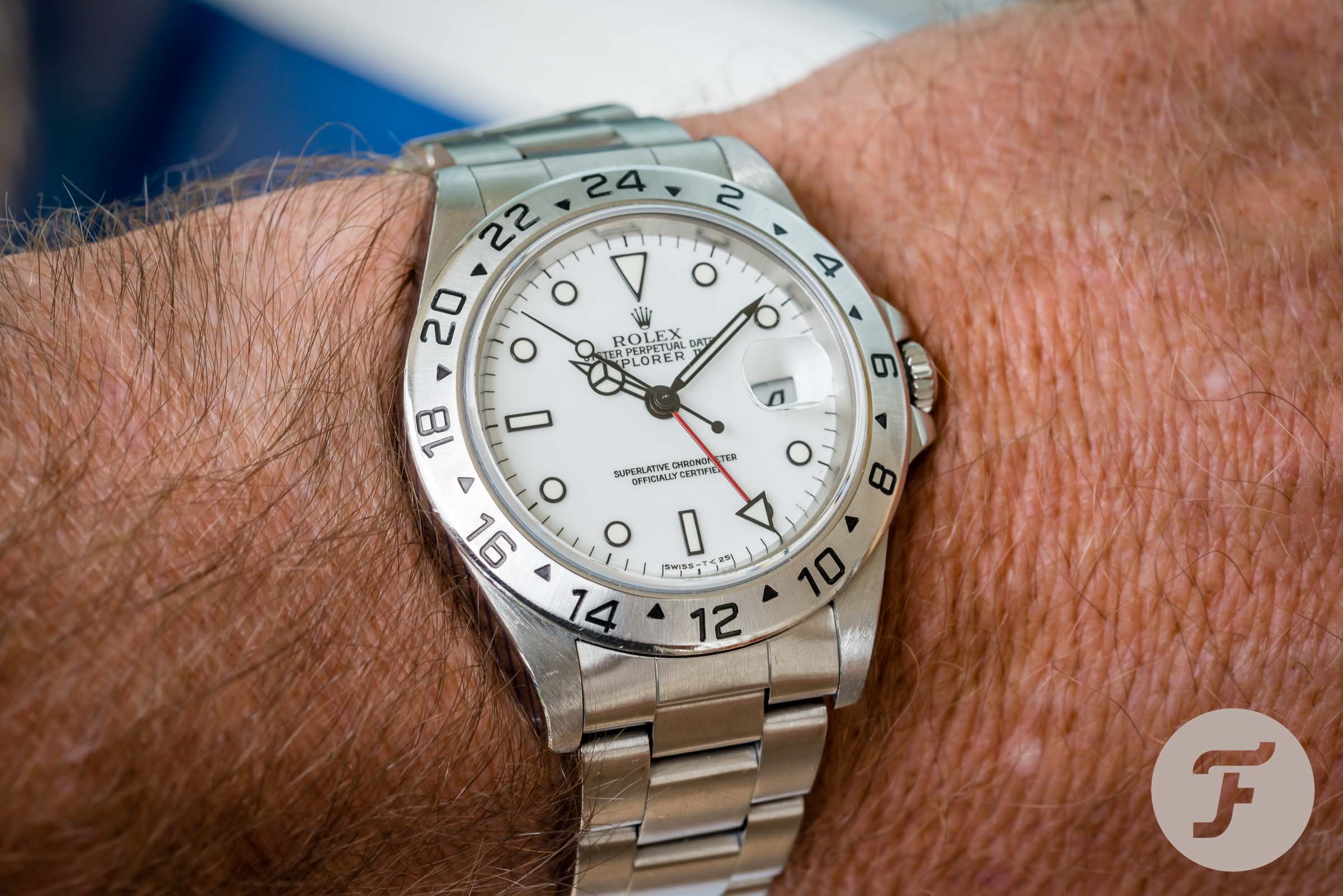 Rolex Explorer II
The Rolex Explorer II is an interesting watch. While the Explorer was being produced already in 1953, Rolex introduced another Explorer in 1971. The Explorer II. This watch was not a successor of the Explorer reference 1016, but an additional timepiece with an additional function. The Explorer II was aimed at speleologists or cave explorers, who could lose the sense of time during their work. When you are not exposed to daylight, it's feasible to lose track of time and whether you are working during the day or night. It means that the Explorer II has a 24-hour hour hand (like the GMT) and a fixed 24-scale bezel.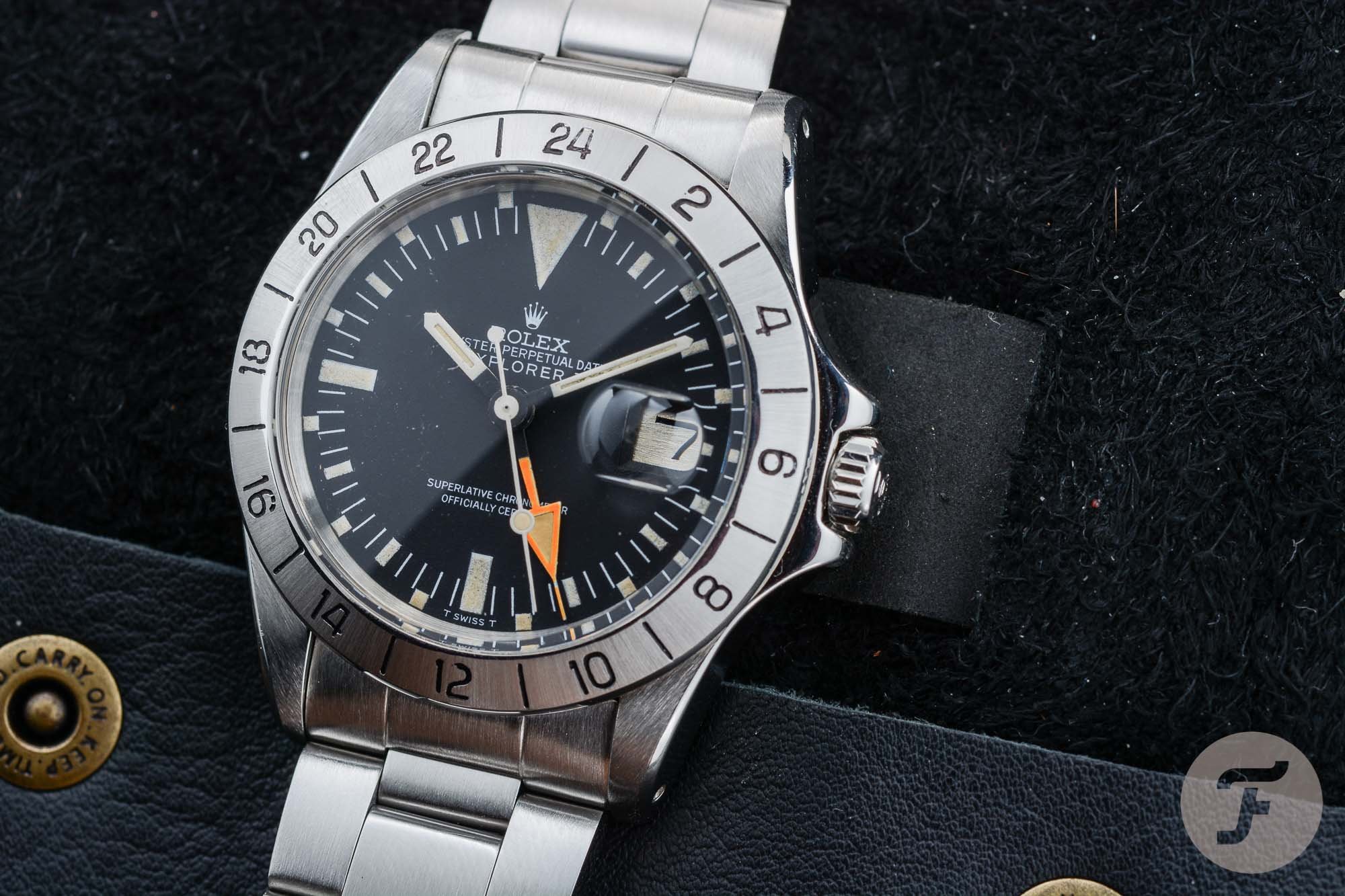 Explorer II 1984 – 2011
This Explorer II, with reference 1655, was in production till 1984. It was never a big seller and only gaining popularity amongst collectors later on. This first Explorer II had a long production run, but only small changes were made to the dial and bezels, for example. It was succeeded by the Rolex Explorer II with reference 16550. The 16550 is clearly related to today's Explorer II. It was available with a black dial and a white dial. In 1989, an updated version was introduced. Only five years later, Rolex made over the Explorer II. It's more of a facelift than a proper update, of course, but it these things matter to collectors. The Rolex Explorer II reference 16570 has a few aesthetic changes to the dial, using black instead of white gold, and an upgraded movement (from caliber 3085 to 3185). See below for the small design changes.
From 1998 onwards, Rolex started to use Super-LumiNova instead of Tritium for the hands and dials. But, in general, the 1984 design was used till 2011, when Rolex introduced the Explorer II reference 216570. Again, in white and in black (see below).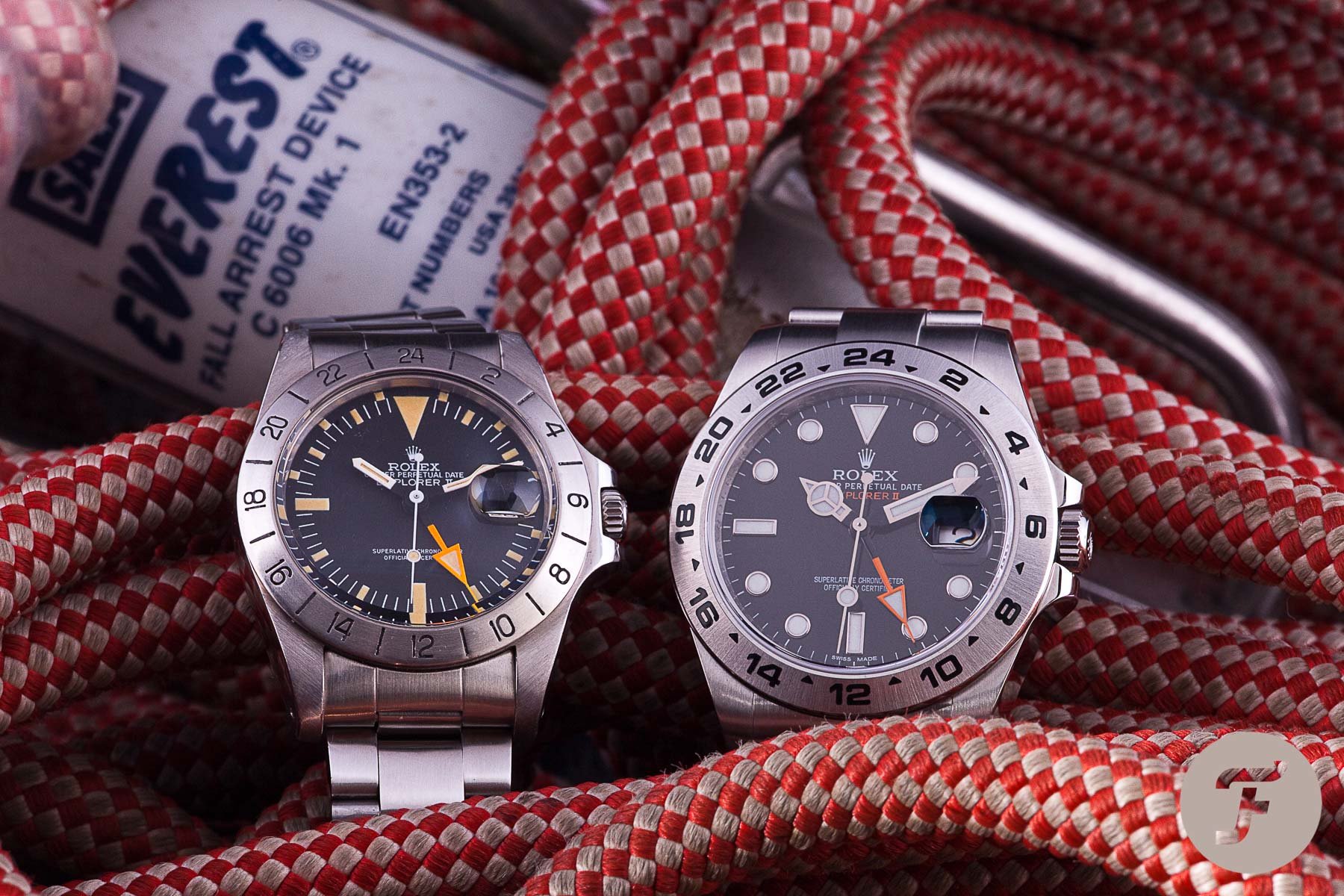 Explorer II 2011–2021?
The new Rolex Explorer II that was introduced 10 years ago, had some significant changes. The Rolex Explorer II today has a 42mm case and uses a large orange hand, like on the reference 1655! Rolex made sure to get all innovations onboard this new Explorer II 216570 such as the new Oyster bracelet with Easylink system, Paraflex shock absorber, 904L steel, and its caliber 3187 movement. In 2016, five years after its introduction I wrote an article on this Explorer II model and how it performed compared to the Submariner and GMT-Master II. It never gained that same demand as those sports models. Today, of course, is totally different again. A sports Rolex in stainless steel is difficult to purchase, and that includes the Explorer II.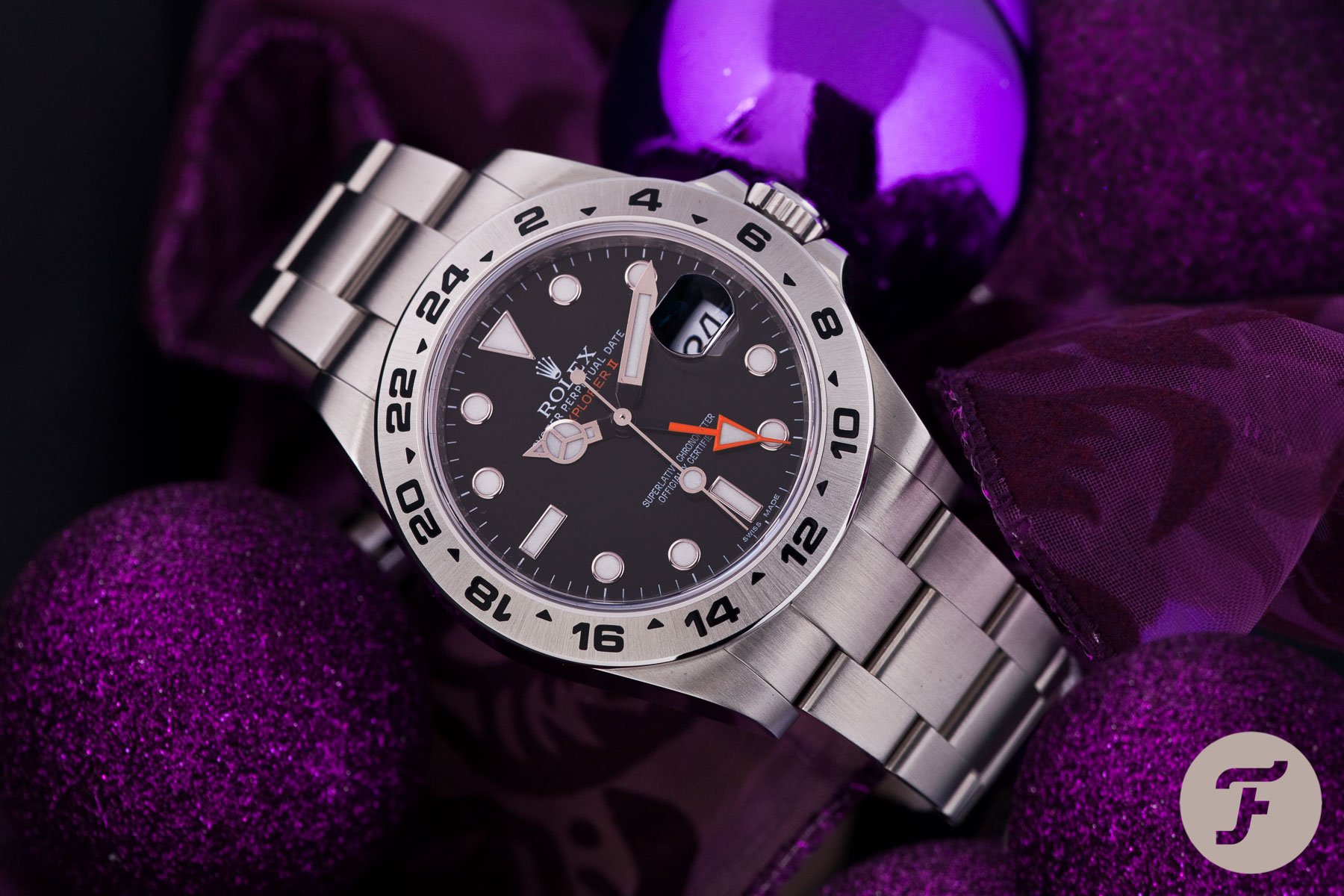 Value Development of the Explorer II
Let's wait and see what Rolex will bring us tomorrow, I don't want to make assumptions or mock-ups here of models we think — or wish — will be introduced. Let's have a closer look at what the rumors of a new Rolex Explorer II do to the existing models.
Rolex Explorer II 16570
I have been contemplating the Rolex Explorer II 16570 quite often, especially the ones with the tritium dial, but never got to actually pull the trigger on one. As you can see in the chart below, based on offers and actual sales numbers on Chrono24, the value of a pre-owned Explorer II 16570 went up quite a bit in the last few months. They've been lingering in the €5,000–€6,000 range for a nice pre-owned model, sometimes even lower, but today's average price on a pre-owned model is nearly €8,000. Let's see what will happen if Rolex indeed introduces a new Explorer II.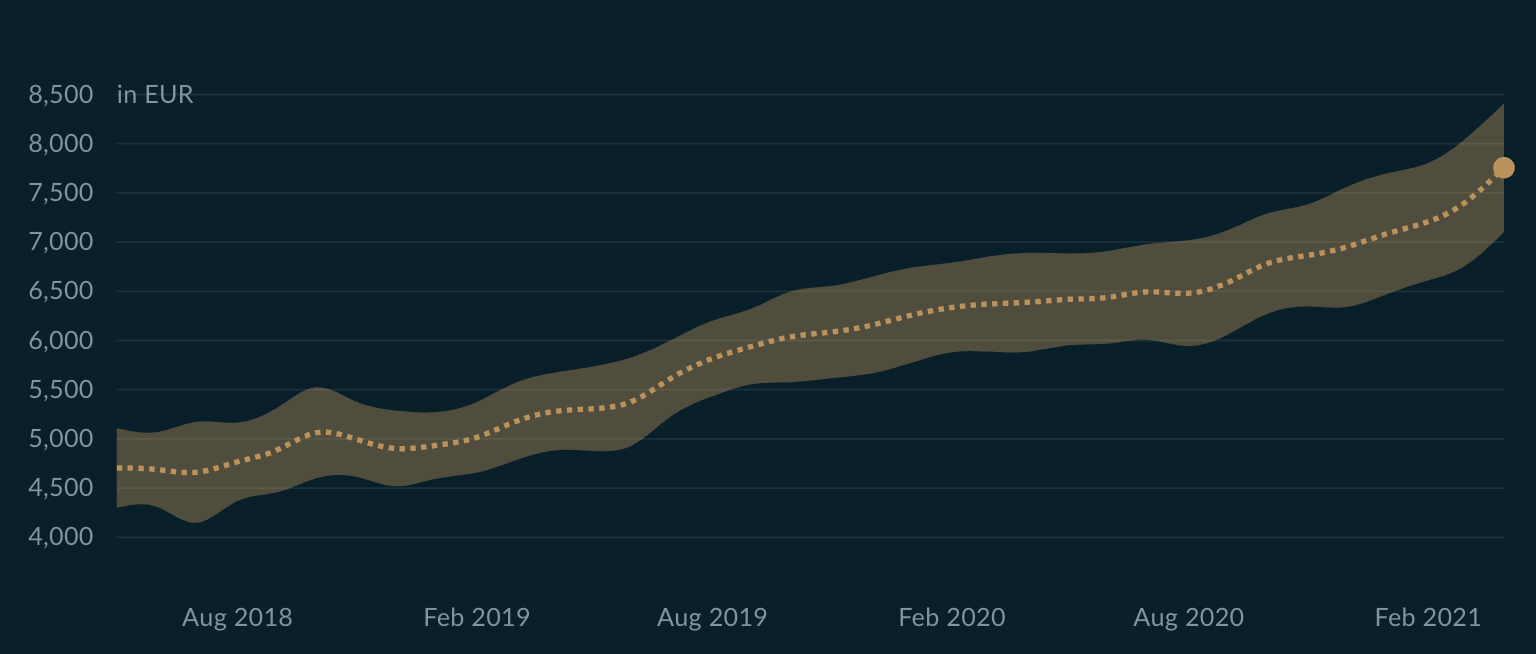 Rolex Explorer II  216570
The Explorer II you can still buy today, if available, retails officially for €7,900. In the pre-owned market though, the average price offered & paid on Chrono24 is €10,000. An unworn (BNIB) model has an average price of €12,000. Interesting to note is that the black dial version has a lower average price for a pre-owned model (€9,300). Also here, you will see that the average price for a pre-owned Explorer II 216570 came a long way, from around €6,000 (even slightly below the retail price in the past) to €10,000 today for the Explorer II "Polar". Especially in the last month, you will notice the huge price jump from €9,000 to €10,000.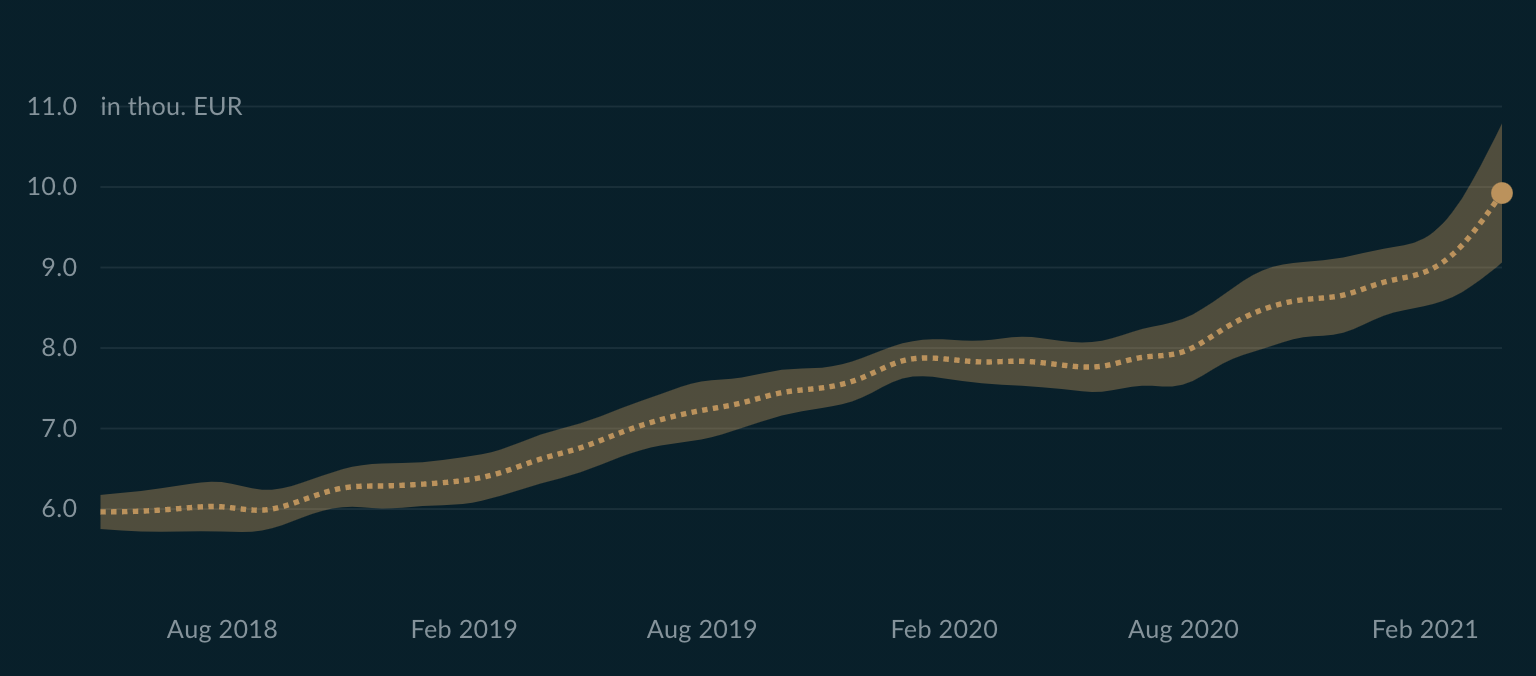 Will the ugly duckling become a swan?
We've seen it in the past: watches that aren't wanted at first, become highly attractive and sought-after at some point. The Nautilus and Daytona are perhaps prime examples, but in more recent years we can add a lot of different models to that list. The increased market price doesn't change the appearance of the watch, but it does make it more attractive for watch buyers, it seems. In the end, you should always buy what you like and pay less attention to possible value development. I am surprised to see people who always had a firm disliking towards the Explorer II suddenly feeling sad they missed out on it.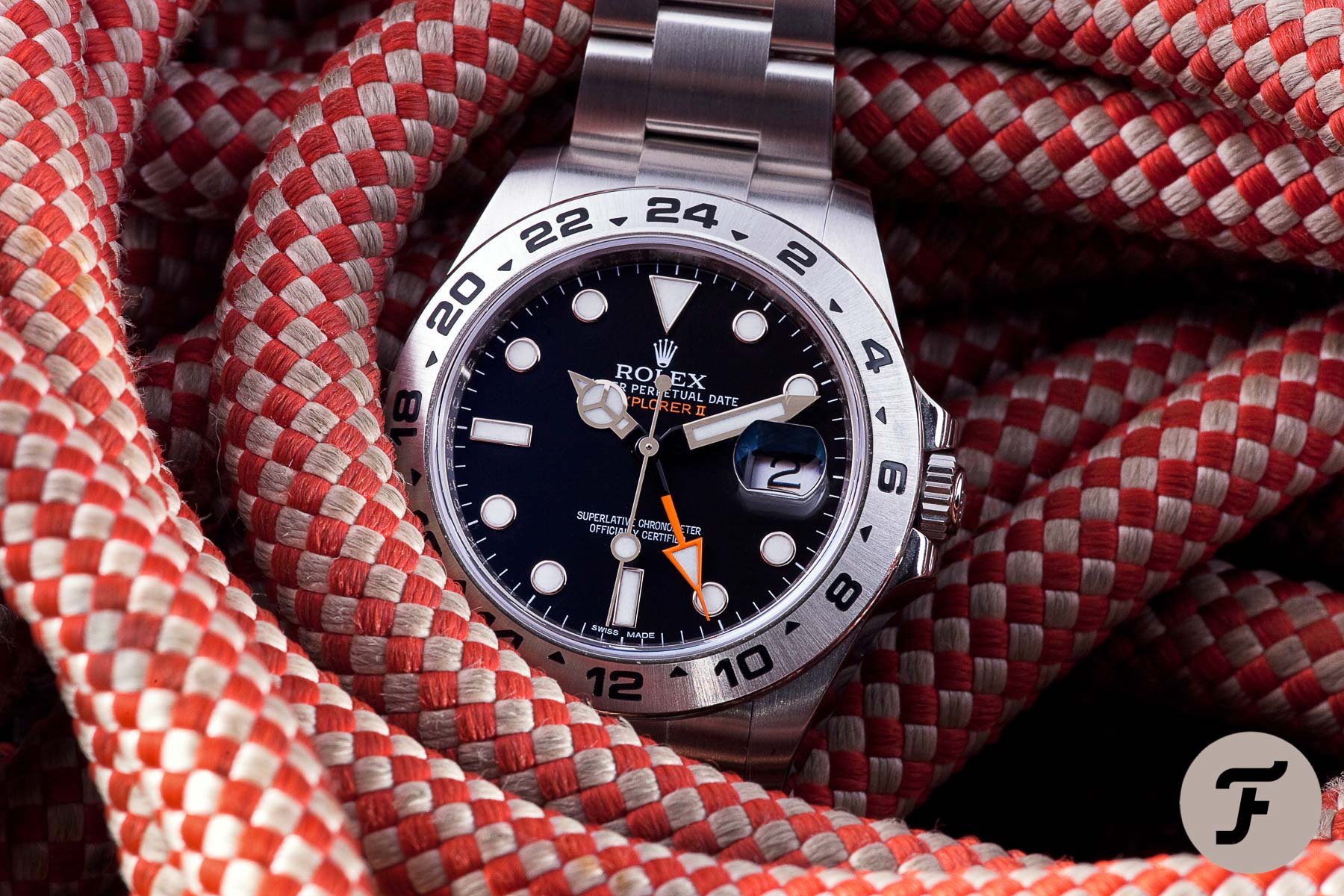 I am more interested to learn if Rolex can actually deliver the watches it will introduce this year. There seems to be more demand than supply, which is fine to some extent, but giving customers a firm "No" all the time, or making them buy all sorts of watches first before they are "allowed" to purchase a Rolex makes little sense. This is not entirely on the account of Rolex, but some of its dealerships seem to take this route.
All our Rolex articles can be found here.