An Evening In Zürich: Observing the MoonSwatch Crowd
On-site for the sale of the MoonSwatch Mission to Moonshine Gold
It has been a long day today (Tuesday), traveling this morning from our Fratello offices in The Hague to the Paradeplatz in Zürich. But not as long as the day was for some of those who queued up to cop one of the new MoonSwatch Mission to the Moon models with the Moonshine Gold chronograph seconds hand. The first customers already queued up at 3:00 AM, while the special location only opened up at 7:00 PM. What kind of people were in the queue, and how was the atmosphere? Were there only scalpers, or did we see proper Swatch and Speedmaster enthusiasts?
Mission to Zürich on March 7th
After a bit of a detour (via Geneva, and then to Zürich by train), I arrive at the luxury shopping street called Bahnhofstrasse in Zürich around 6:00 PM. There are boutiques all around me — Rolex, Audemars Piguet, Omega, Jaeger-LeCoultre, IWC, Breitling, Bvlgari…they're all here. Bahnhofstrasse is famous for its luxury boutique. Well, those and the sound of sports cars and SUVs with at least four exhaust pipes and eight cylinders. "Luxus, baby!", as they say in German. This is just to give you a picture of the environment I find myself in.
On the corner, we find a building that houses a Louis Vuitton boutique as well as the Grieder department store. The latter carries labels like Saint Laurent, Chloé, and Versace, but also brands I am a fan of, such as Stone Island and Santoni. But I'm not here for that. I'm here to see the MoonSwatch sale that will take place an hour later.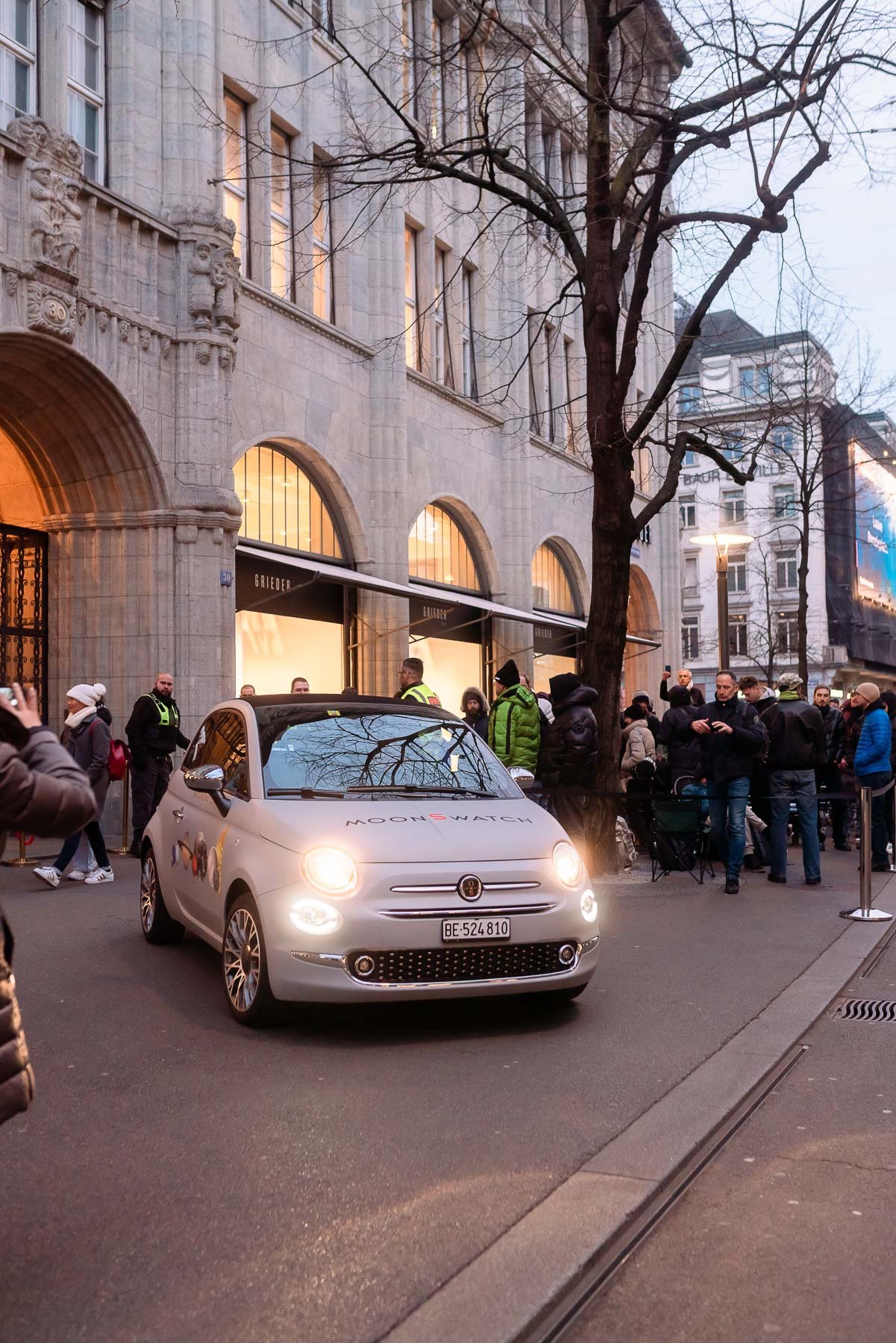 The queue is real!
There's already a queue in front of the door. Some people are sitting on the benches that are on the pavement, and others even brought chairs. Police are ensuring everyone is safe and telling some to move away from the street slightly as trams are passing. I'm hearing that the trams are already slowing down tremendously there due to the crowd.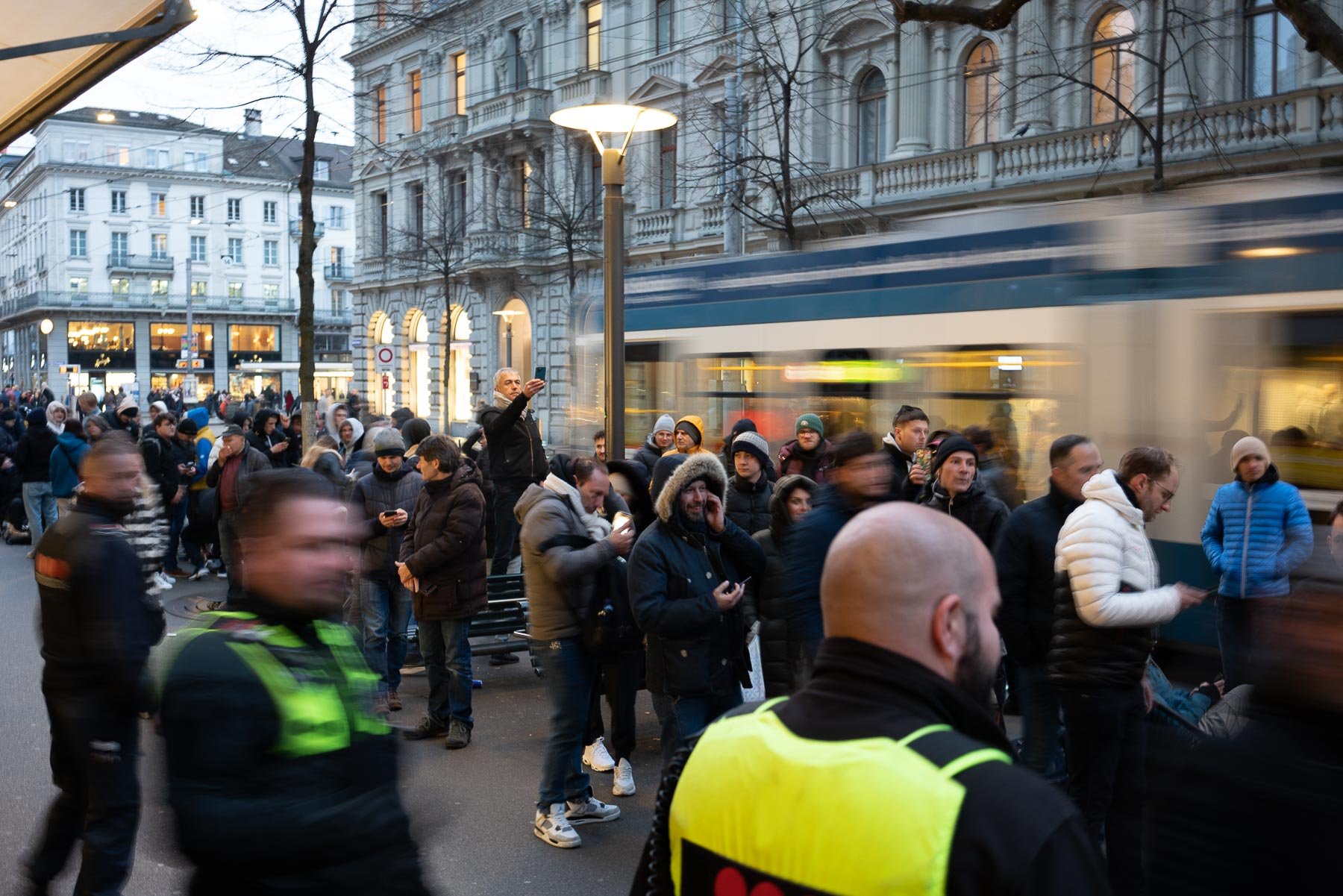 At first, I think that the queue is not even that bad. "It's doable," I say to myself. But then someone tells me that the crowd goes around the corner of the building as well. Apparently, they just made a sort of opening in the queue so that people can actually enter the Grieder department store. I must say, that is very organized and civilized. The first customers for this special MoonSwatch Mission to the Moon already were there at 3:00 AM, I've heard. And it's cold. The temperature is just above freezing, and I see people with blankets, hats, and puffer jackets.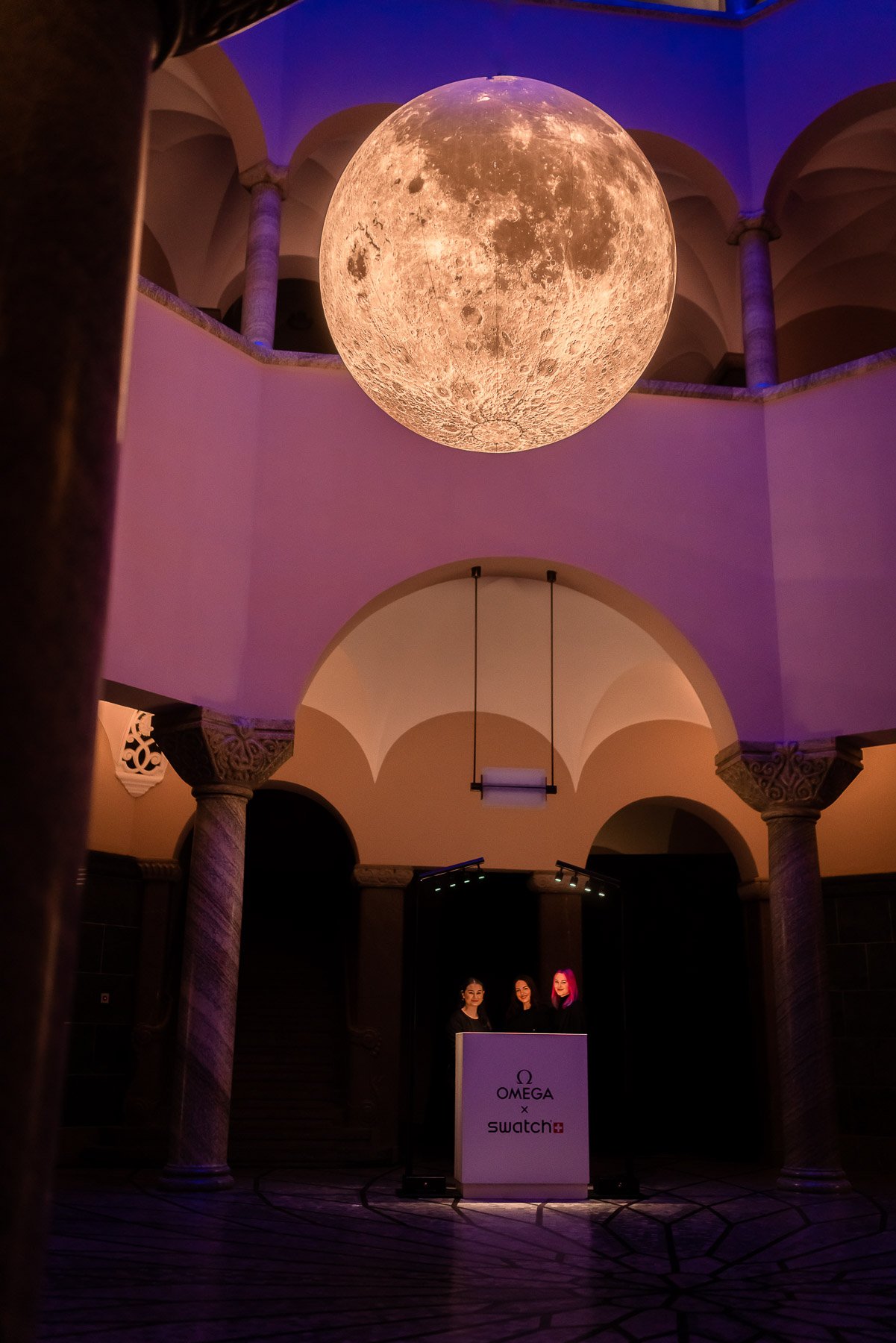 Full moon inside the building
I am escorted into the building, which is owned by Swatch Group, and there's a central hall with a huge, luminous moon hanging above us. Then there's the Omega × Swatch-signed desk with a few ladies who are truly excited to start selling the MoonSwatch model.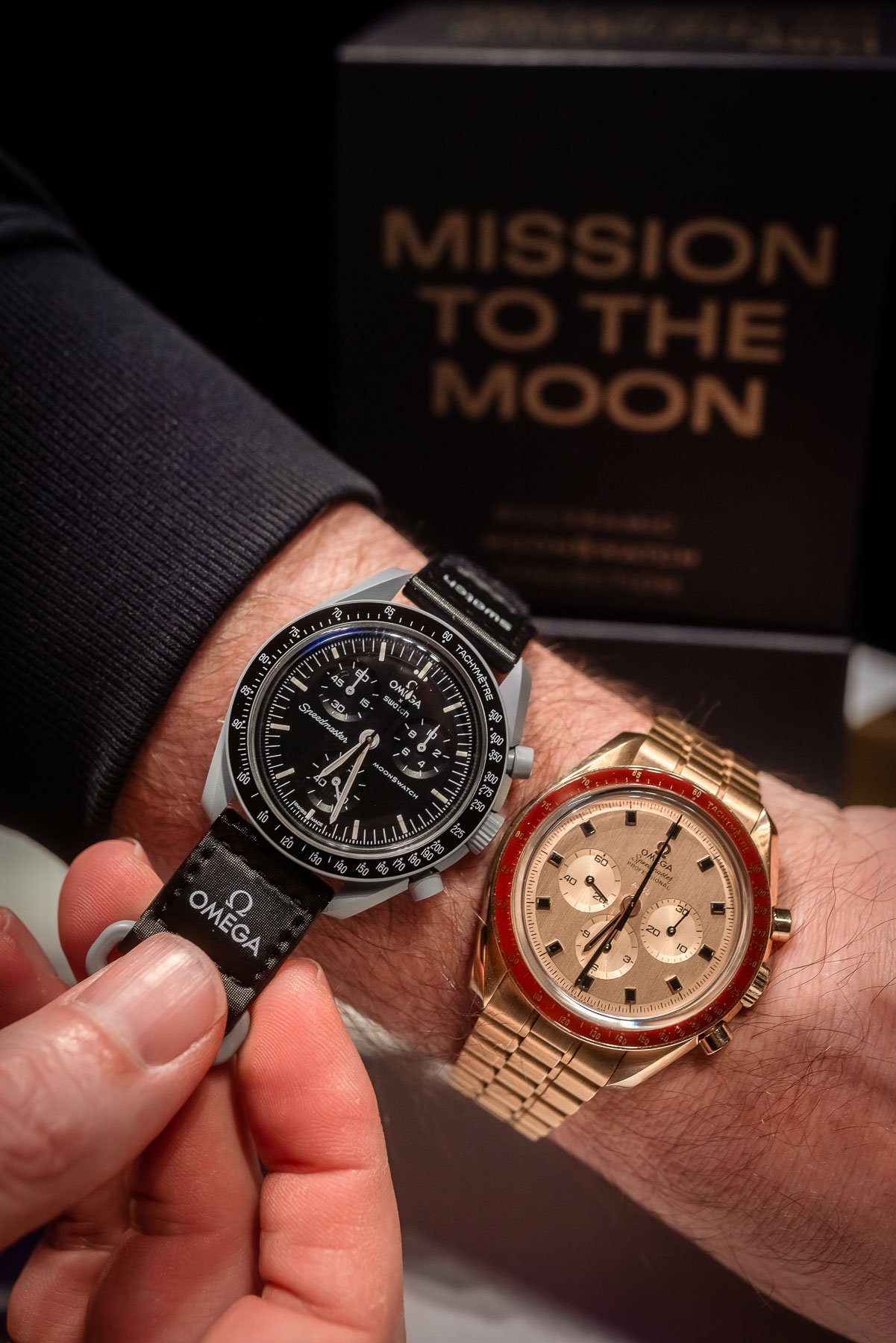 I ask if I can see the new MoonSwatch because, thus far, I've only seen it in the pictures that we received from Swatch. I then take a quick comparison shot with my Speedmaster Moonshine for fun's sake.
The first MoonSwatch Mission to Moonshine Gold customers
Then my watch shows 7:00 PM, and the doors open. Swatch decided that only five customers could come in at a time for safety reasons and to prevent chaotic situations. The first guy comes in, visibly cold, with a green puffer jacket and a shopping bag. He is the first one to purchase the new MoonSwatch Mission to Moonshine Gold during this Zürich event.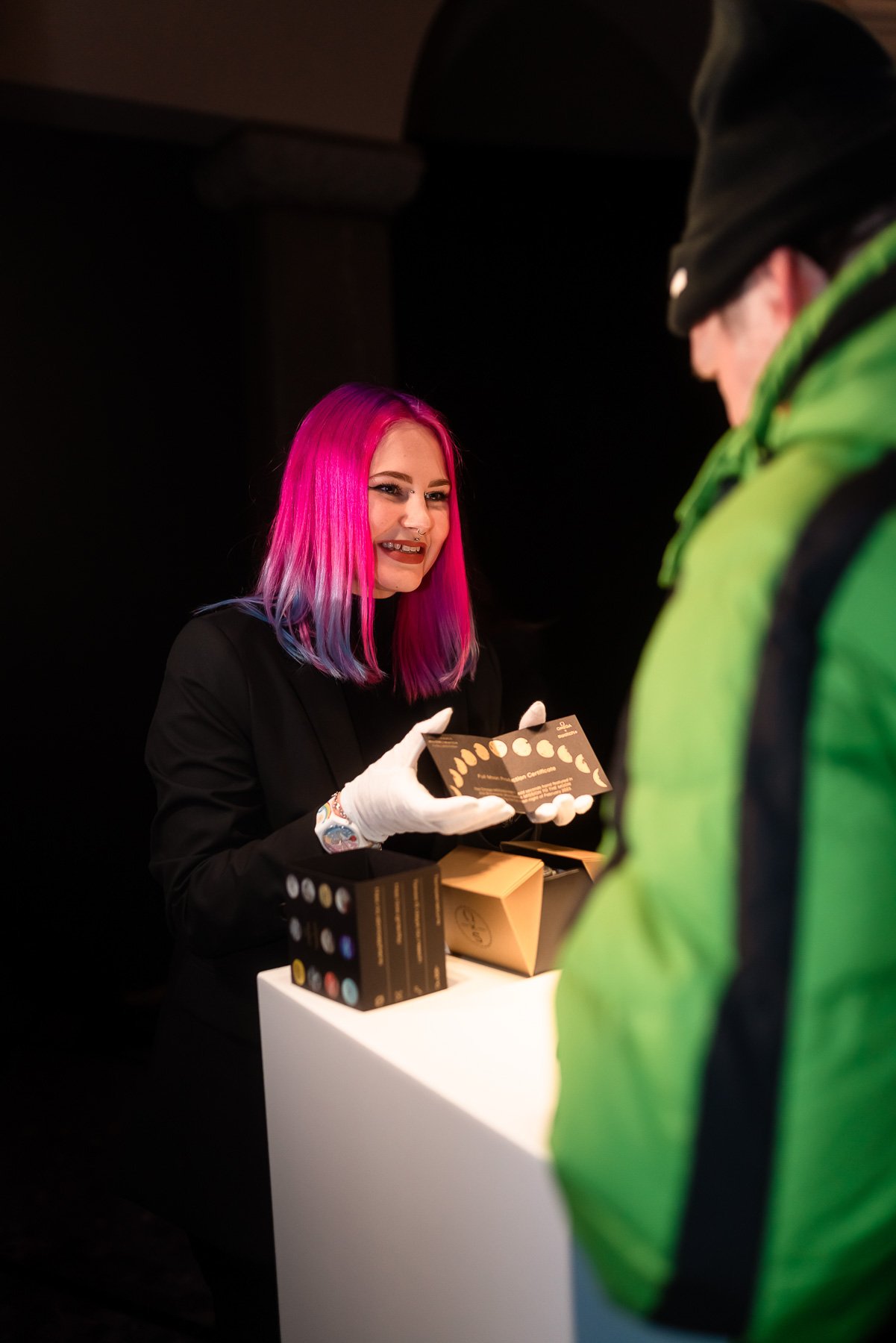 After the transaction takes place, the local media jumps on him. He speaks Swiss German, which I can normally understand somewhat, but this sounds like some kind of dialect. The few things I can pick up are that he is a Swatch collector and just needed to get this watch for his collection. The wait was long and cold, but it was worth it.
The second buyer is dressed in a CP Company hoodie, famous for its built-in goggles. He uses the goggles, making him unrecognizable. Immediately, I get the impression that he's a scalper and doesn't want anyone to recognize him, but perhaps that's not a fair conclusion. He's taking pictures or videos of his surroundings, the luminous moon, and the beautiful interior of the hall where we stand. He dodges the reporters who request an interview and leaves the room with a new Swatch-signed paper bag with a MoonSwatch inside.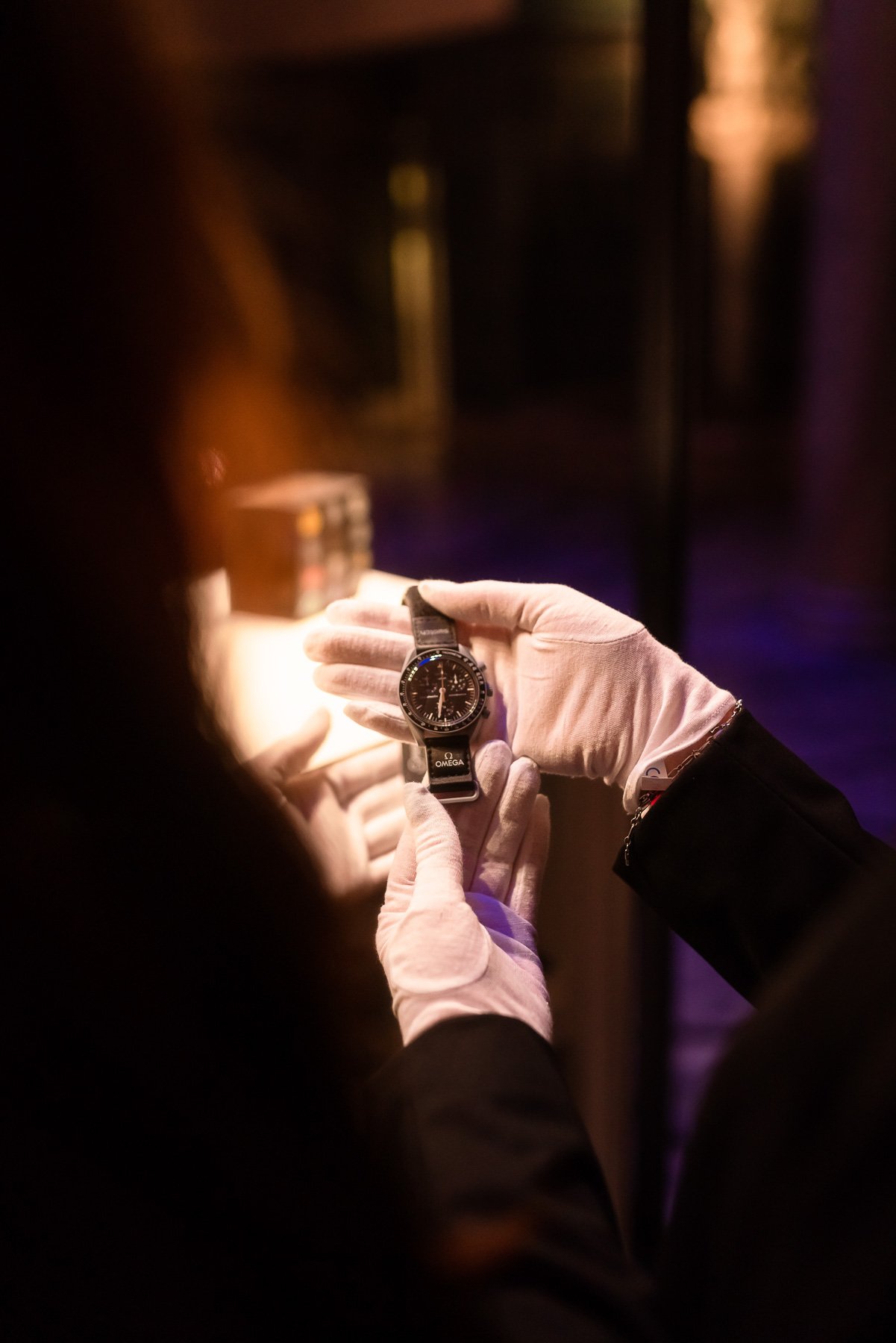 A young Italian collector
A few moments later, there's a young guy from Italy who purchases the MoonSwatch Mission to the Moon with the Moonshine Gold hand. After he makes his purchase, I approach him to ask a few questions. At first, he's reluctant and doesn't want to answer, but when I ask him about the Speedmaster Reduced on his wrist and he sees the Speedmaster on mine, he opens up.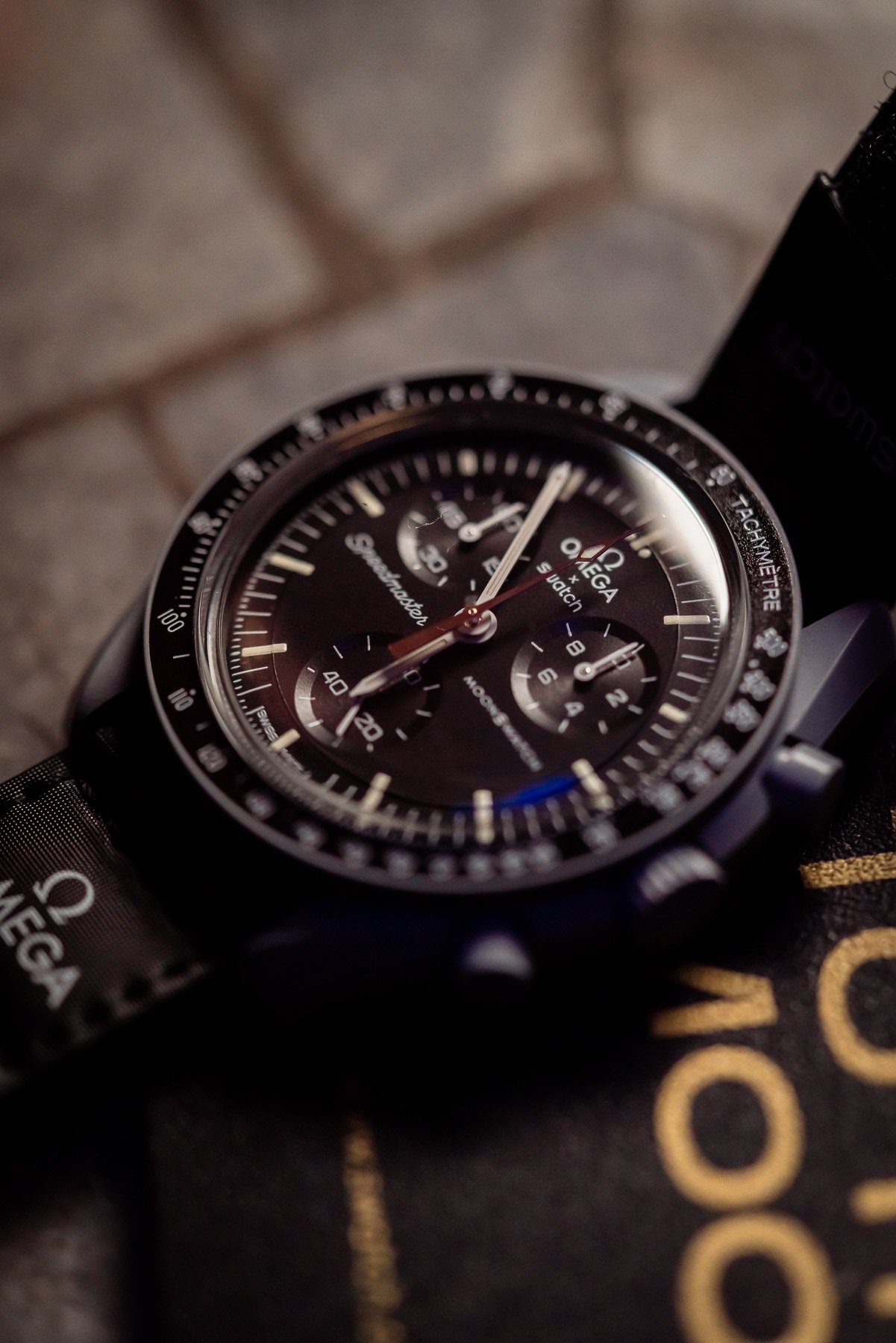 He's a Speedmaster collector and enjoys buying the MoonSwatch models as well. He was in the queue for 17 hours, and that's after he came by bus from Italy to Zürich. He's tired but decides to also answer questions on video and to the professional camera team that is walking around there. I walk back to the sales desk. The ladies are working hard (with a smile) to sell as quickly as possible because the queue outside is long. It's interesting to see that the buyers of the MoonSwatch are hard to categorize. I see men and women of a respectable age, but I also see kids, dressed in the latest fashion, who want a MoonSwatch. There are also quite a few women buying the MoonSwatch. One of them purchased it as a gift to her boyfriend and stood in line for hours.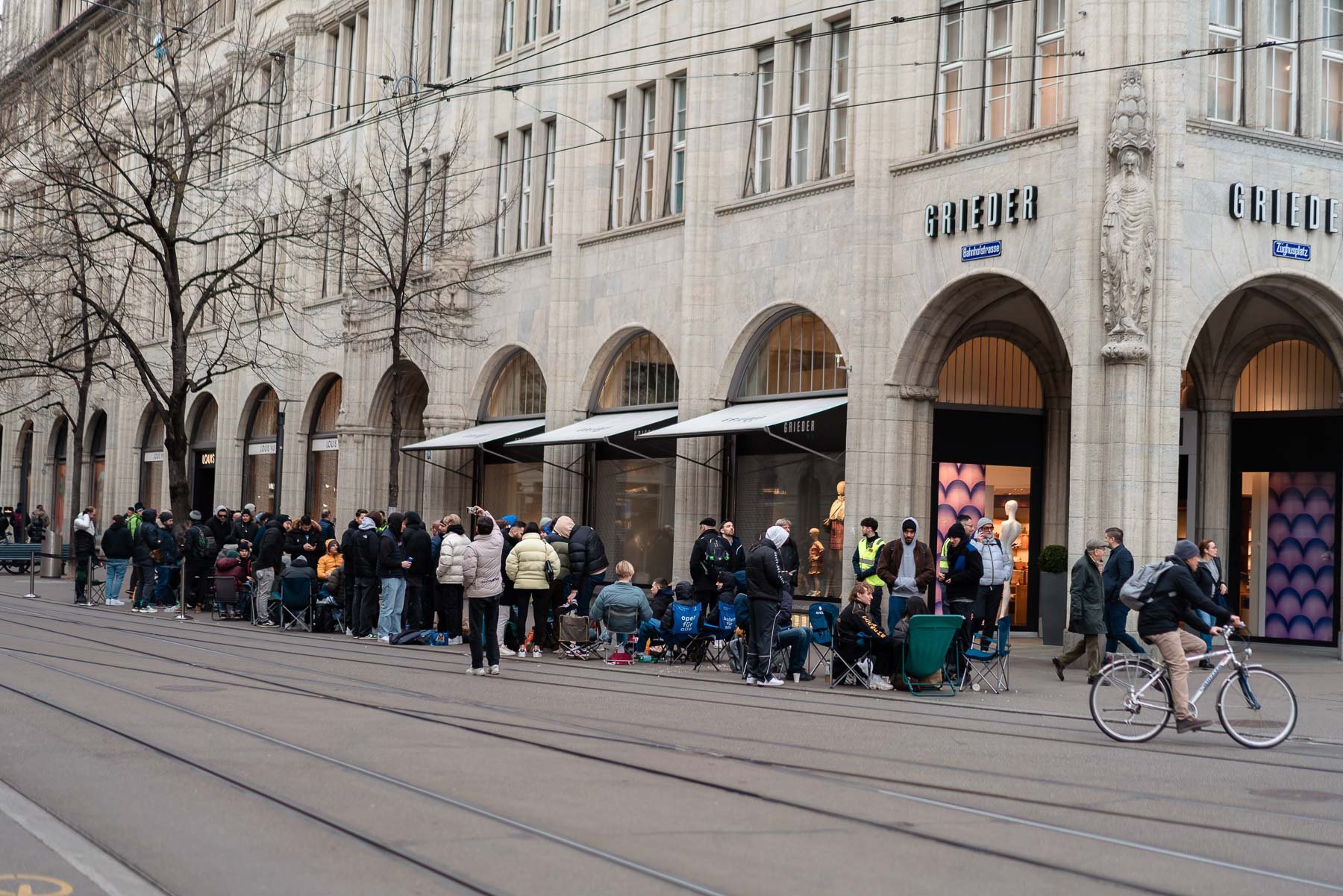 Queue talk!
I receive some text messages from people who are in the queue for hours already, asking about the status inside. I decide to go outside and am joined by someone from Omega. The queue is still long, and perhaps even longer than when I first came in. I see a couple I know from the Speedy Tuesday events, incredibly enthusiastic Speedmaster and MoonSwatch collectors. They're not even around the corner yet but are still patiently waiting. They're only missing this new Mission to the Moon version and the Mission to Neptune. Once they get them, they'll have the complete MoonSwatch collection. Impressive.
A few meters down the queue, I bump into Roger Ruegger, my colleague from WatchTime. He was already in Zürich and decided to see for himself how this would go. He's frozen and has been in the queue for hours as well. He's about to give up, he says, but decides to stay a bit longer. We walk down the queue, and I can't even properly see the end. What do you mean the hype is over? It's madness. The meme from the Instagram watch-satire account Brodinkee showing the sparse "Crowds for the Moonswatch Mission the Moonshine Gold" is funny but incorrect. Two guys come up to us and ask what's going on. "What's this queue for?" We answer that it's for the new MoonSwatch, to which they reply, "Is that by Louis Vuitton?" These are definitely not watch guys. They're kind and wish people in the queue luck, though.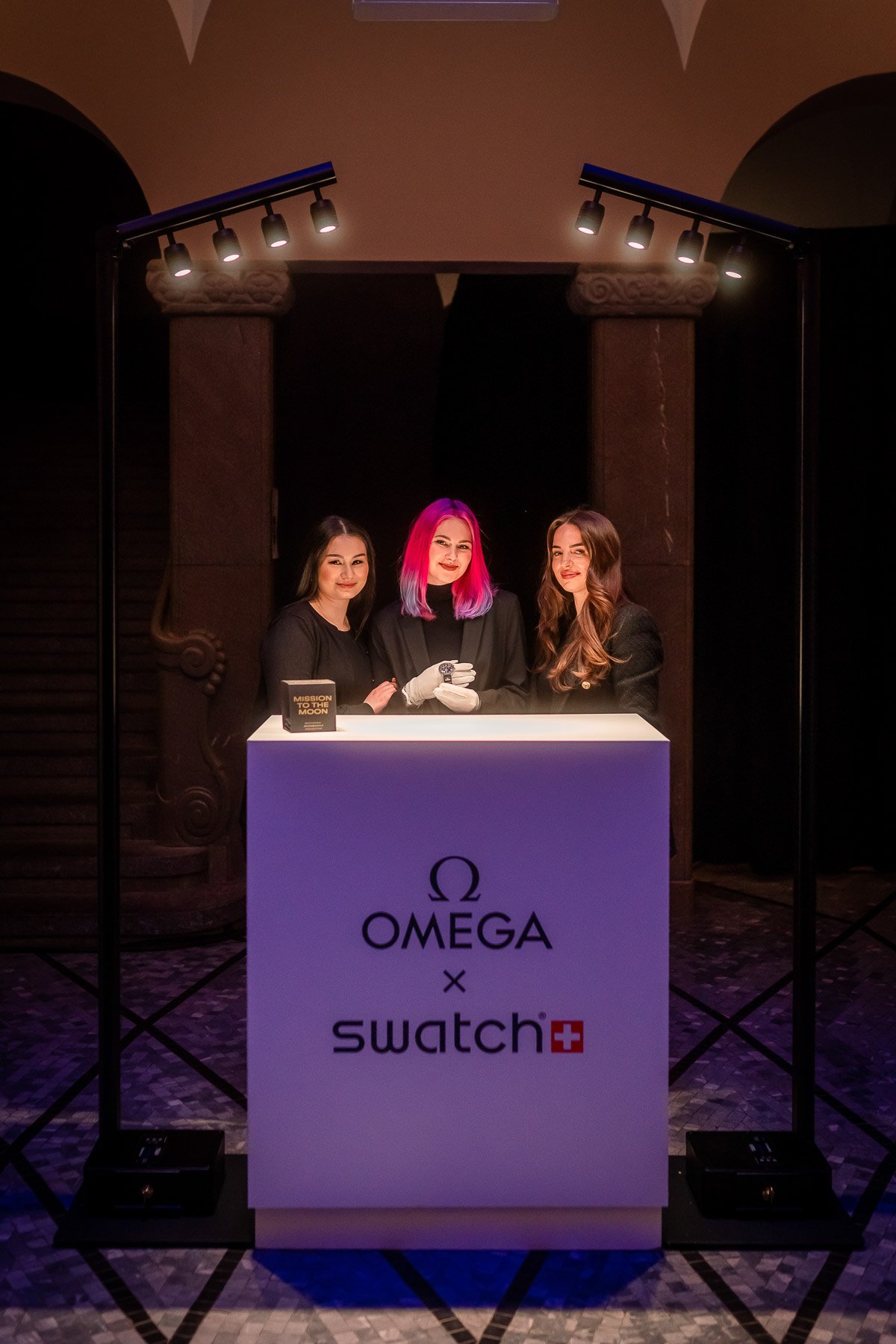 A variety of MoonSwatch customers
We go back inside, and there's still no sign of empty stock. With the same energy and power, the ladies are selling MoonSwatch Mission to Moonshine Gold watches to the small groups that enter the room every few minutes. I witness the sales going on, and am surprised by the variety of customers. Some, I can guess, are Swatch or MoonSwatch collectors, while others are just people who want to have one.
And then, of course, there's the portion that I can guess are scalpers. They often have their hats almost over their eyes, pay in cash, and show little interest in what's happening around them. During the evening, I see just a few listings for the new MoonSwatch Mission to Moonshine Gold pop up on eBay, all for around €2,000. Perhaps the rest of them are too tired to put theirs online yet, or perhaps there are just not that many scalpers after all. The coming days will tell us more. However, I have to say that the majority seem like people who really are happy to get one. The atmosphere is good and upbeat, despite the weather circumstances. A bit of entertainment for the queue or some hot drinks would have been nice, but it's Switzerland, and I am not sure what's allowed and what's not.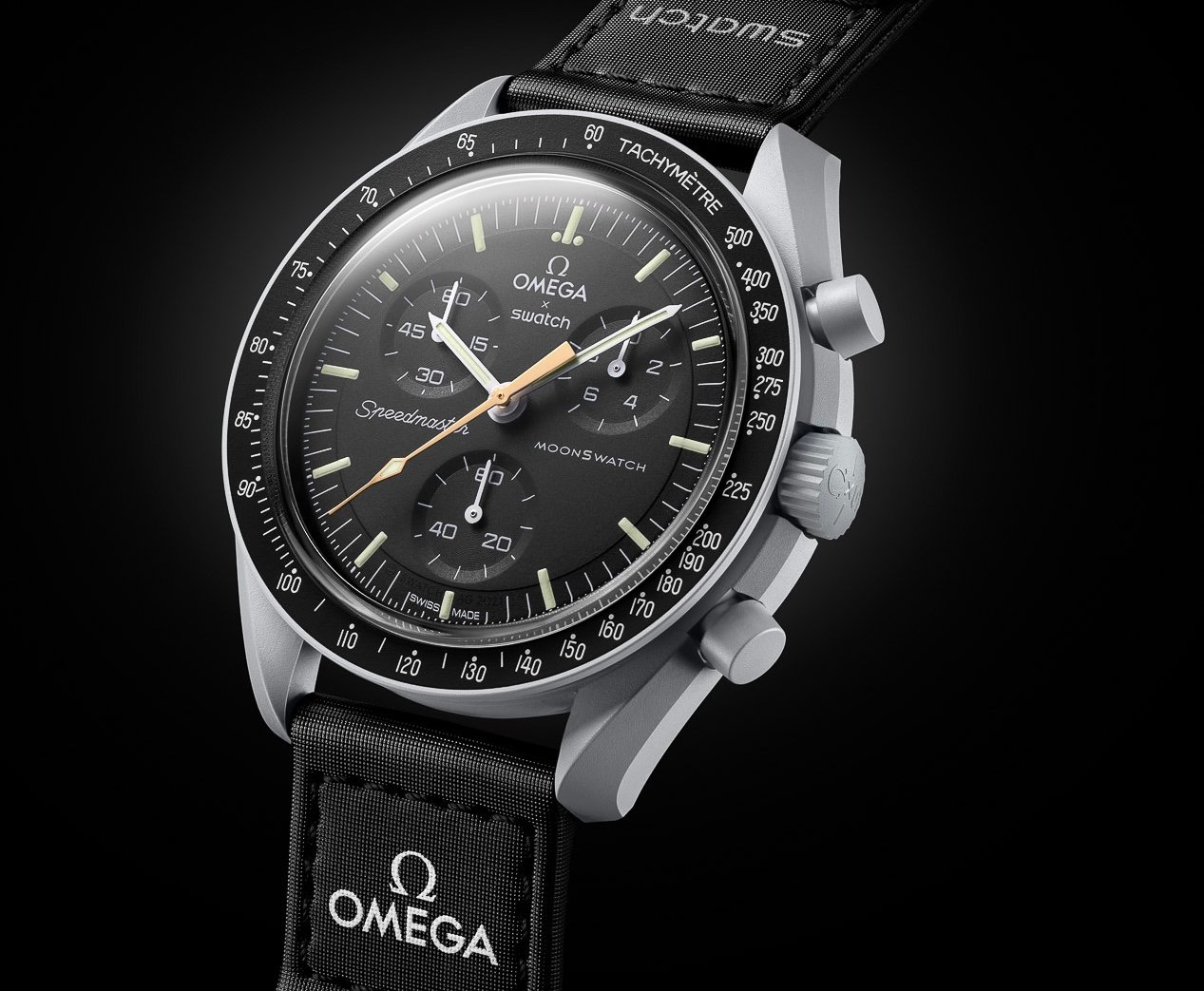 Roger is giving up his spot in the queue
I decide that I've seen enough, and after I talk to the photographer for a while and sort out some images, I leave the premises around 9:30 PM and notice that there's still a long queue outside. Once back at the hotel, at about 10 minutes walking distance from the Paradeplatz in Zürich, I receive a message from my colleague at WatchTime. He gives up; it's unbearably cold, and it has been long enough.
Some of the Fratello team queued up last year during the release on March 26th in Amsterdam and Rotterdam. It was much more chaotic, and there were some proper issues in the queues in London and New York City. In Japan and Australia, police had to come over to calm down the crowd. It wasn't anything like that here in Zürich, but the queue was impressively long and very civilized.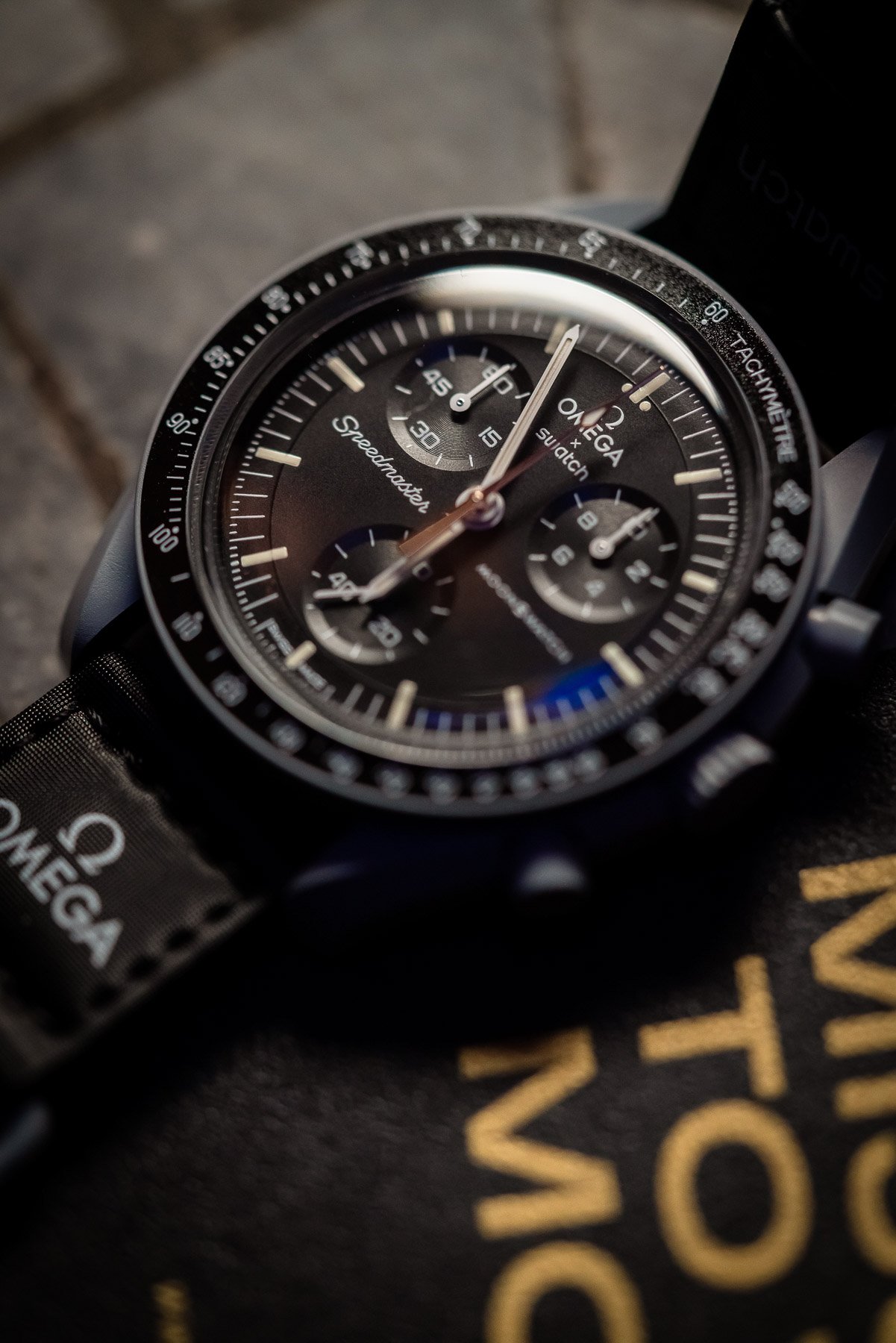 More opportunities to buy the new MoonSwatch
What I sincerely hope is that Swatch is going to have more of these sales around the world. The United States wasn't included in this first round, but also what about places where there's no Swatch boutique at all? I think using pop-up locations with ample advance notice is a good solution so that people can decide whether they want to queue up or not. Selling online would be the solution for everything, I guess, but that's a route that Swatch has decided not to take. From a marketing perspective, I can see why: there won't be any journalists or camera crews on your doorstep waiting for your DHL package to arrive. Plus, the exposure for Swatch was great last year, and the last few days have been as well. Swatch didn't lose the people's interest in the MoonSwatch. It's alive and kicking!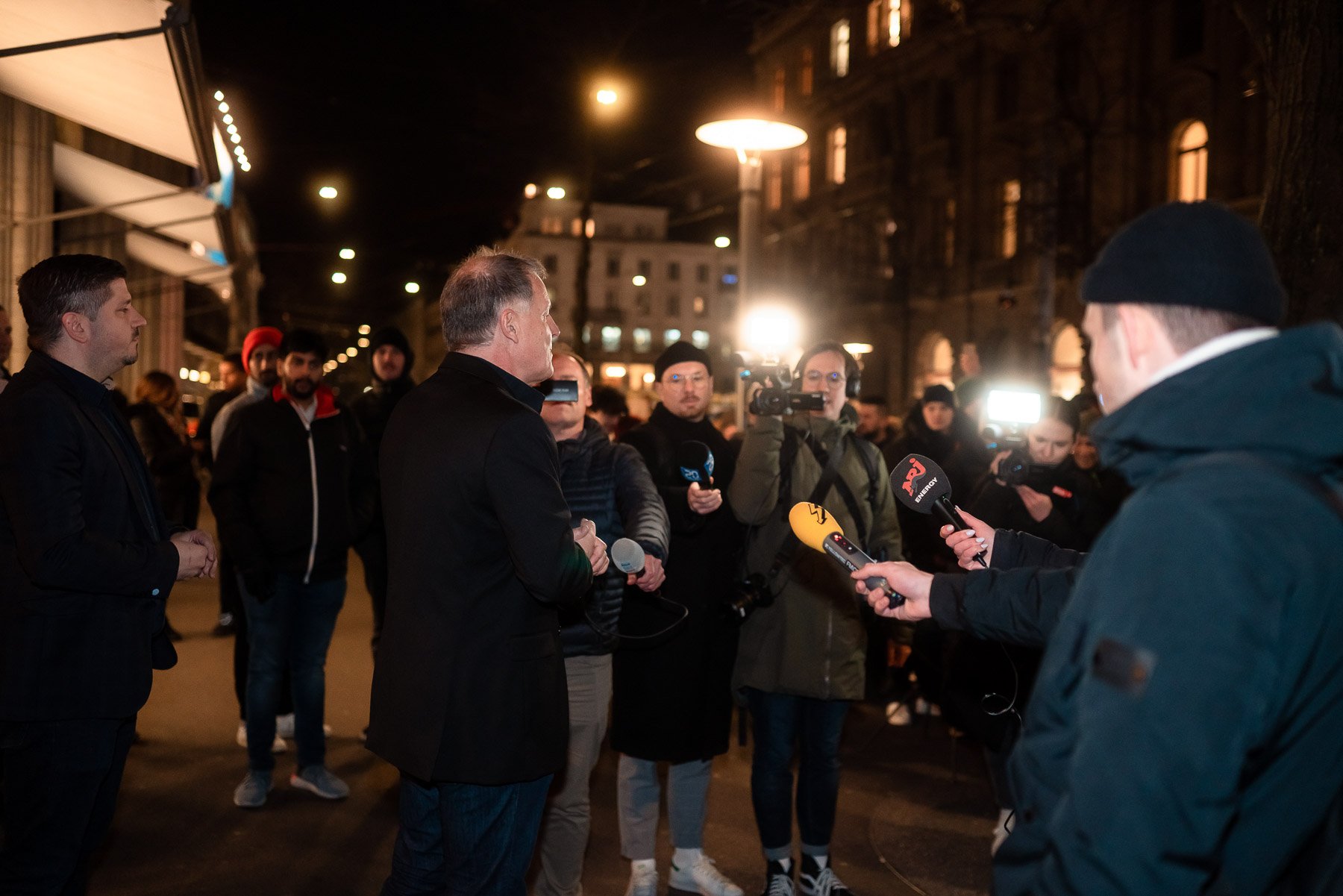 A SWTCHS app?
If the exposure aspect wasn't important for Swatch, I think the brand could use something similar to what Nike uses for its "drops". I have bought some Nike sneaker releases in the past few months using the SNKRS app, and sometimes I got lucky, and at other times, I didn't. It is what it is. There was only one case where I decided to pay a bit extra and get them via Stockx. When the markup is too high on the sneakers, I am also perfectly fine leaving them for what they are with no hard feelings. Perhaps a "SWTCHS" app could be a solution at some point, but as I've noticed with sneakers, it will not stop the scalpers. It will simply make buying one more convenient.
Did you queue up in London, Tokyo, Milan, or Zürich? If so, what was your experience like? And if you didn't but would still like to have one of these watches, what city would like to see Swatch pop up in next? Let us know in the comments.