An Exclusive Interview With Megan Young Of The Watch Atelier
Watchmaker of the Year award winner at the 2022 WatchPro Awards
Anyone keeping up with news in the watch industry will have heard the name Megan Young. Born in Holland, Megan began her watchmaking career in Geneva. She gained experience and worked her way up through several renowned brands and retailers' workshops. She is also an accredited watchmaker for more than a handful of the world's most reputable watch brands, including Rolex, Patek Philippe, Panerai, Cartier, Hublot, Baume & Mercier, Montblanc, and Frederique Constant.
Today, she holds the director position at The Watch Atelier, a state-of-the-art service center founded in 2015 as Xupes Service and rebranded in 2022. Megan and her team of watchmakers offer everything from a battery change to a full service, restoration, replating, refinishing, valuations, and more. Taking some time from her busy schedule, Megan answered some of our questions so we could get to know more about her, her background, and her plans and ambitions. We kick things off with a wrist check that takes us all the way back to the start.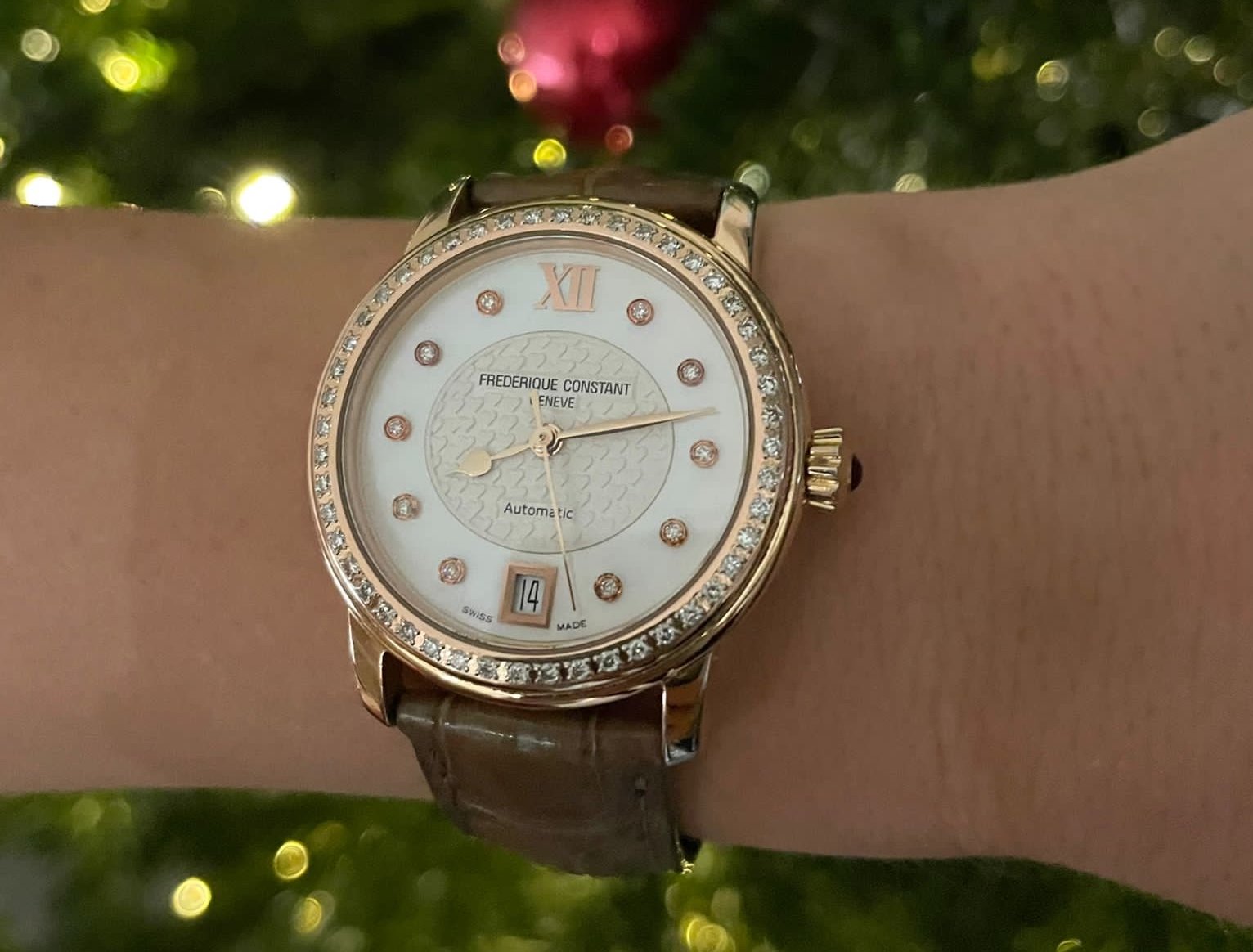 Wrist check
Nacho Conde Garzón: To start, I want to ask you; what watch is on your wrist today? Tell me a little bit about it, how you came to own it, and any special meaning it may have to you.
Megan Young: I am currently wearing my Frederique Constant (Classic Automatic FC 303/310×2), something that is very special to me as it was the first watch I was gifted when I started my career as a watchmaker for the brand in Geneva at the age of 17. One of the reasons that I love watches with history is because they often have sentimental meaning, which is far more important to me than value or what might be trending. This one, in particular, has a rose gold tone, white mother-of-pearl dial, and a diamond bezel, and it always brings a smile to my face with a positive memory. I also like buying vintage watches to personally restore and enjoy projects that keep me busy!
Watchmaker of the Year
NCG: What does having been awarded Watchmaker of the Year mean to you?
MY: I feel very honored to be awarded Watchmaker of the Year by my fellow industry colleagues and WatchPro. It was a complete shock to me and Richard [West, The Watch Atelier's workshop manager], and we both felt very surprised and proud. While I haven't had the 40-year career of many other watchmakers, I started early when I was only 15 years old, and it's all I've ever known. My love for the craft continues to grow the further I progress, and I'm only grateful for the opportunities I've been provided to continue on my path in this wonderful industry. Working in Geneva, Hamburg, and London has allowed me to learn as much as I can and, along the way, help others in honing their craft and achieving their aspirations.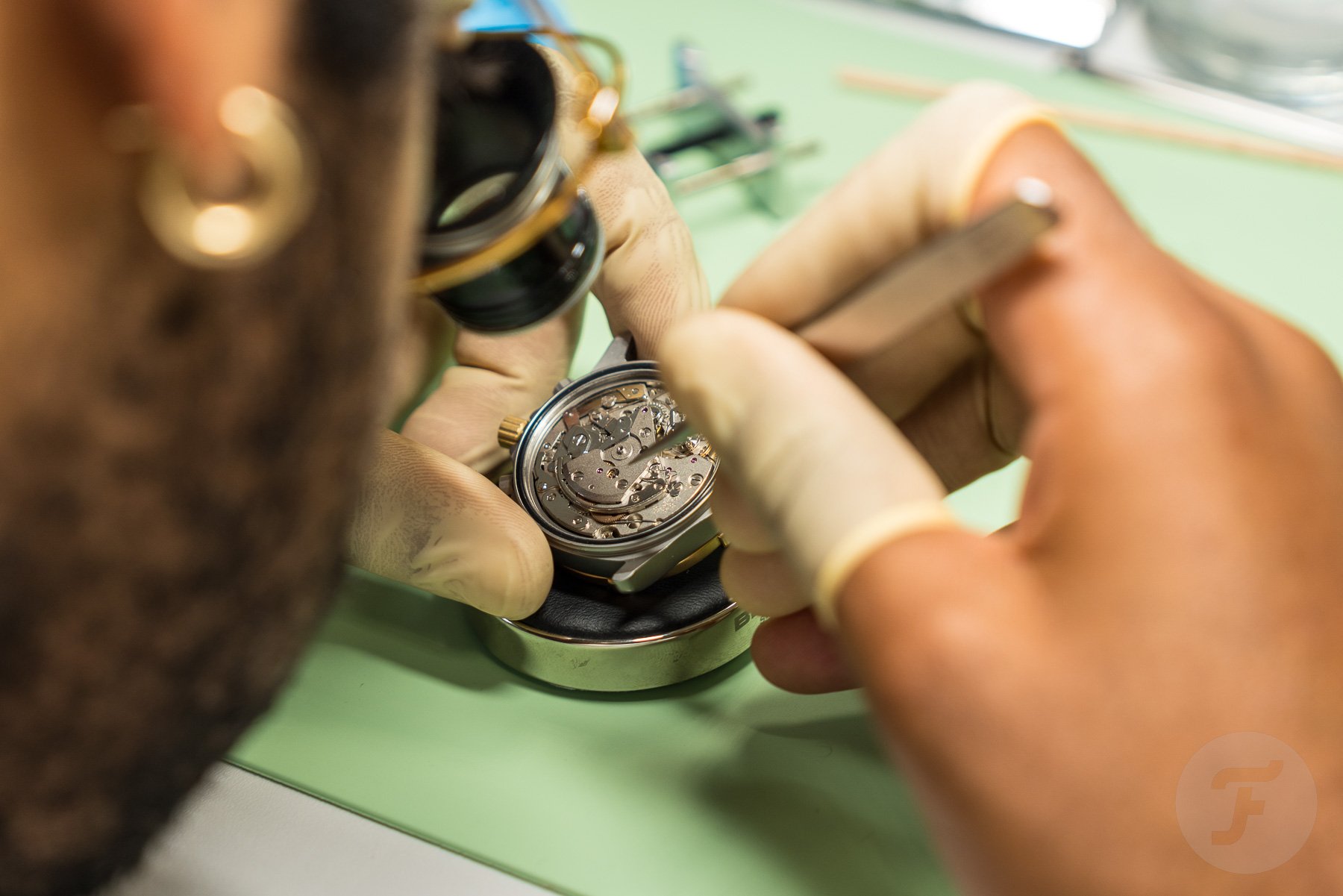 Inspirators and watchmaking greats
NCG: Who inspired you to become a watchmaker?
MY: I think my inspiration initially came after I took an early interest in engineering, which led to the craft of watchmaking after visiting the Watchmaking College in Schoonhoven, the Netherlands. I would also have to say that it was my dad, a very talented chef, who encouraged me and gave me the confidence I needed to pursue watchmaking, so I'm very grateful to him for always believing in me. Since then, I have become inspired by fellow watchmakers who I have either worked with or looked up to. The founders of our craft such as George Daniels and Abraham-Louis Breguet are inspirational enough to encourage anyone wanting to pursue the art of watchmaking.
NCG: Who is your favorite watchmaker?
MY: This is a tricky one, but I would have to say it's George Daniels, which then leads to Roger W. Smith, of course. This would be due to what George Daniels brought to our industry over many years and the incredible longevity he demonstrated with fabulous work and timely inventions such as the co-axial escapement. As watchmaking pioneers of our industry, they are responsible for the early development of watchmaking schools and opportunities for young watchmakers to hone their craft, something we are all very grateful to have.
Finding enjoyment in challenges
NCG: What is the best aspect of being a watchmaker or the watchmaking profession? What is the worst?
MY: The best aspect of our profession would have to be that we're never short of a challenge! With every timepiece, repair, or restoration, there is always something new to work on and learn. I enjoy fixing the most complicated of movements and tend to thrive under pressure, which is a key component of being a successful watchmaker, especially in a high-revolving service center. I honestly couldn't say there is a bad aspect to watchmaking as I have only enjoyed every experience I have had. There are times when it can be frustrating and require a great deal of patience, but that often leads to even greater satisfaction when solving the most complicated of service repairs.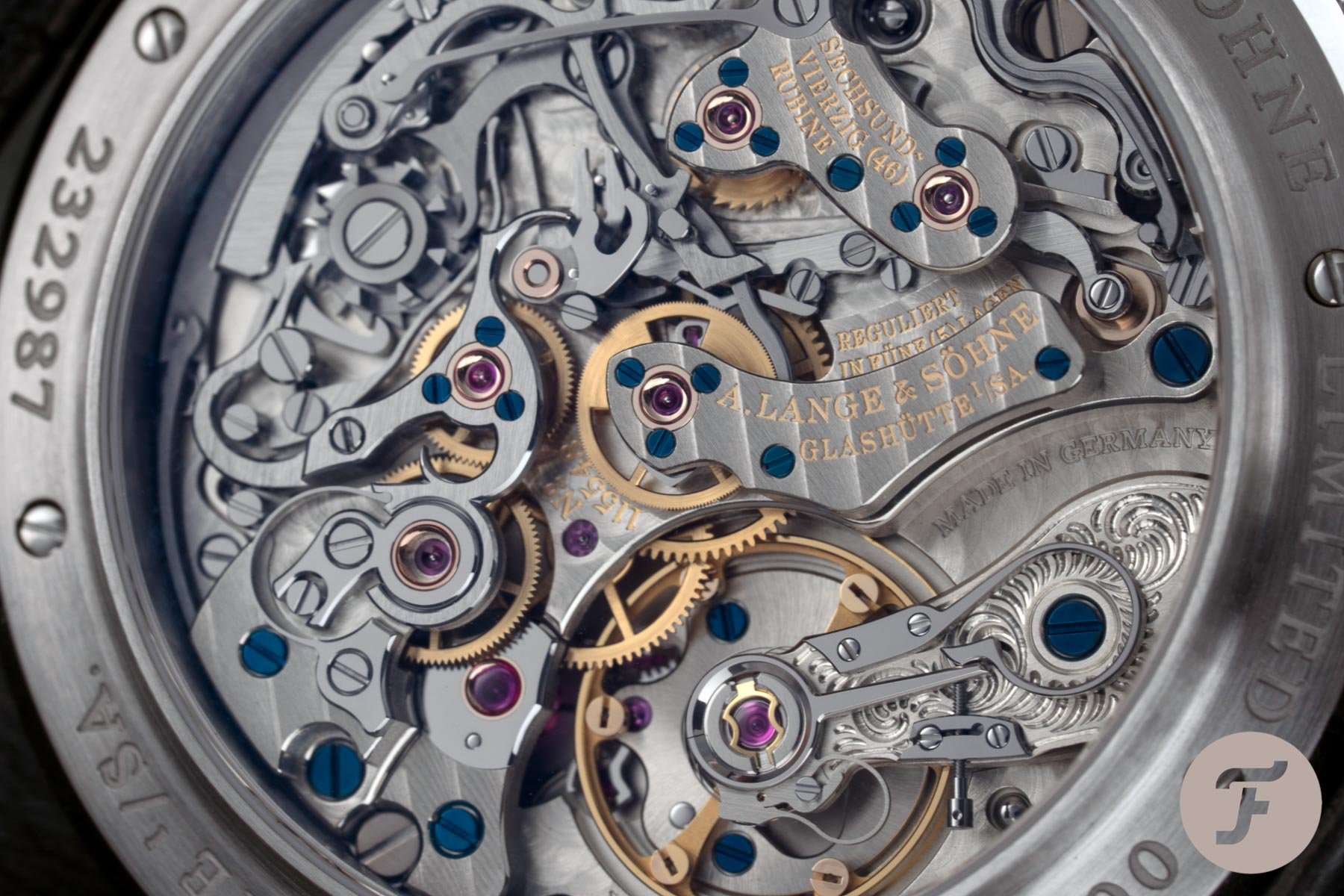 NCG: What is your favorite movement to work on? And what is the most challenging one?
MY: There are many movements that are solid, easy to work on, and a joy to service, such as the ETA/Valjoux 7750, Lemania [calibers], Seiko NH35, Rolex 3135, and JLC 920. Most of these movements are used by multiple brands as they are very reliable. However, one of my favorite movements that I have worked on is the caliber L951.6 by A. Lange & Söhne, consisting of 451 parts and finished to the highest levels of perfection.
The challenge would never be with the complexity but more with the quality. For example, it is more challenging to manufacture movements for ladies' watches which need to be smaller, enabling them to fit into a more compact case. One movement that stands out to me for being more of a challenge than others would be the ETA 2000. This movement has a reputation for not being as reliable as larger ETA calibers.
Satisfying work
NCG: Do you have a preference between working on modern versus vintage watches? How does the experience differ?
MY: I would say that I very much enjoy working on both, having spent my earlier training focusing on restoration and vintage pieces. Following this, I worked in a manufacturer experiencing the making of watches and subsequently went on to work with modern and vintage timepieces over the last 10 years. Vintage repairs can be time-consuming, requiring a completely different watchmaking skill set. Parts are often limited, which means you have to manufacture them, resulting in the repairs being more complex. However, once you have been able to restore life to a timepiece, the satisfaction is greater than any other repair. Often, these special pieces have a story, which, if we are lucky to hear it from the client, makes it even better!
NCG: What have been some of your biggest highs/lows so far since joining the industry?
MY: Thankfully, I've experienced many more highs than lows in the industry, something that I hope continues. There have been times when it has certainly been challenging, whether it be having to let staff go and maintain our business during the pandemic, breaking expensive parts, or dealing with some very tough situations with clients. Thankfully, those difficult times have made me stronger and more resilient. Some of my biggest highs have been both at the start of my career and most recently. Working in Geneva and Hamburg was an experience that I'll never forget and where I first learned the art of watchmaking. Setting up and launching The Watch Atelier in the last year has definitely been the biggest high, along with the recent Watchmaker of the Year award, which will stay with me forever.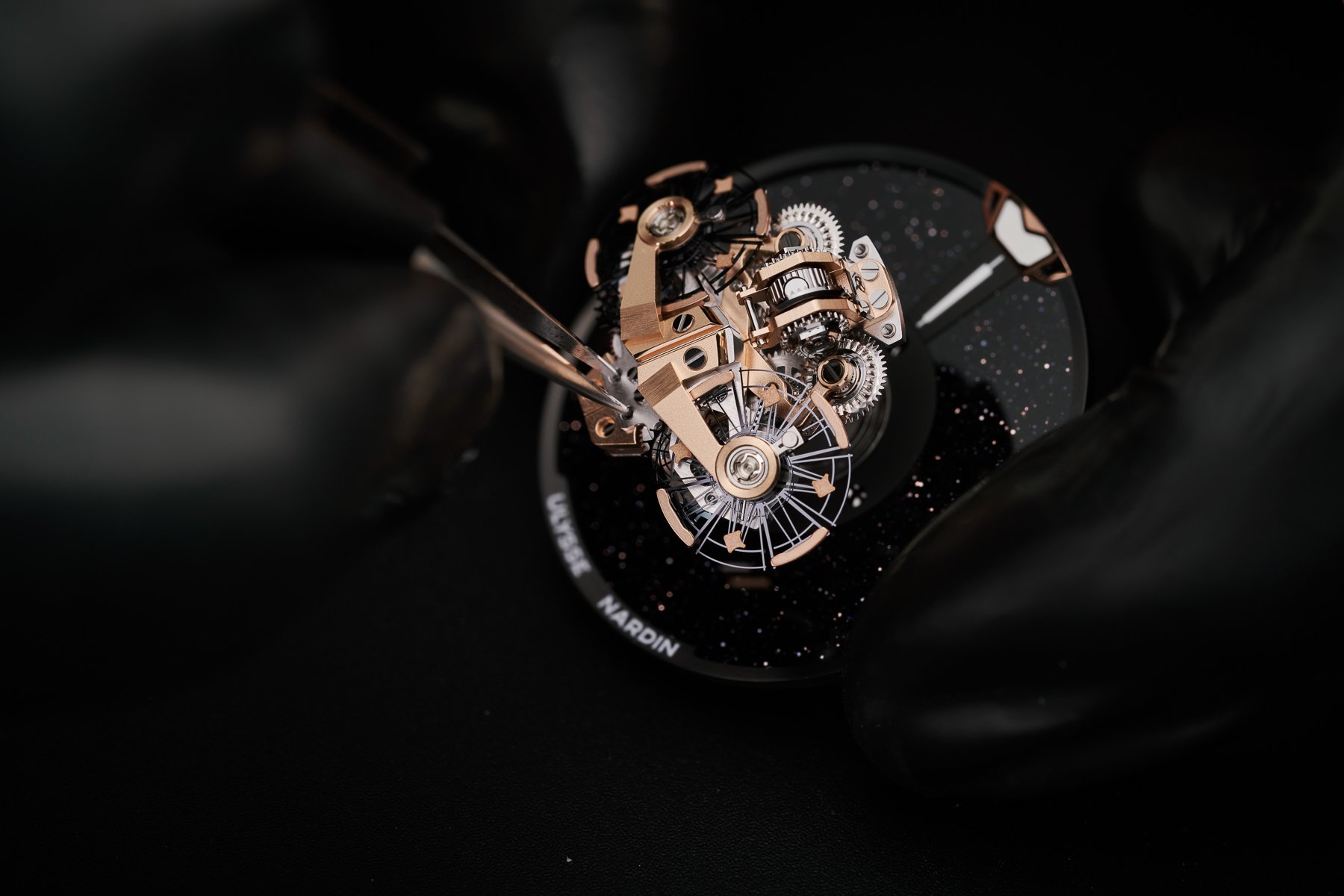 Horological creativity
NCG: Hypothetically speaking, what would be your idea for the "best" movement possible — what should it be able to do, and why and how? What would you improve/change from the traditional movements that we see in most watches?
MY: I have some ideas for inventing new features and improvements, but if I tell you, I will have to kill you! (laughs) Most manufacturers are now making their own movements "in-house", which means they are so much more involved with the durability, quality, and performance of their products. It also allows them to change and improve the movements at their discretion, with greater ease. This results in using various materials, inventing different systems to improve timekeeping and reduce wear within the movement, or adding complications and features that previously didn't exist. Equally, with new watches, some brands now provide eight years of warranty, believing in the product they have built more than ever.
As I reflect on what makes a special movement, I always appreciate the creative thinking being each timepiece. Watches are similar to a piece of art along with being a part of fashion, an investment piece, and, let's not forget, a way to tell the time.
Aspirations and advice
NCG: What's your vision for the near and distant future of The Watch Atelier?
MY: My vision for both the near and distant future is to turn The Watch Atelier into an industry-leading service center that is known across the globe. Somewhere that is a center of excellence for the servicing world and for brands, clients, and partners to come to with all of their servicing needs. We pride ourselves on the highest quality and standards of service at The Watch Atelier, and it is my aim to continue setting the bar as high as possible. Growing relationships with everyone in the industry and beyond will be key to achieving this. In the distant future, I hope to take The Watch Atelier to other locations around the world and be a global service center where we can also develop and teach young aspiring professionals to not only master their craft but become future industry leaders.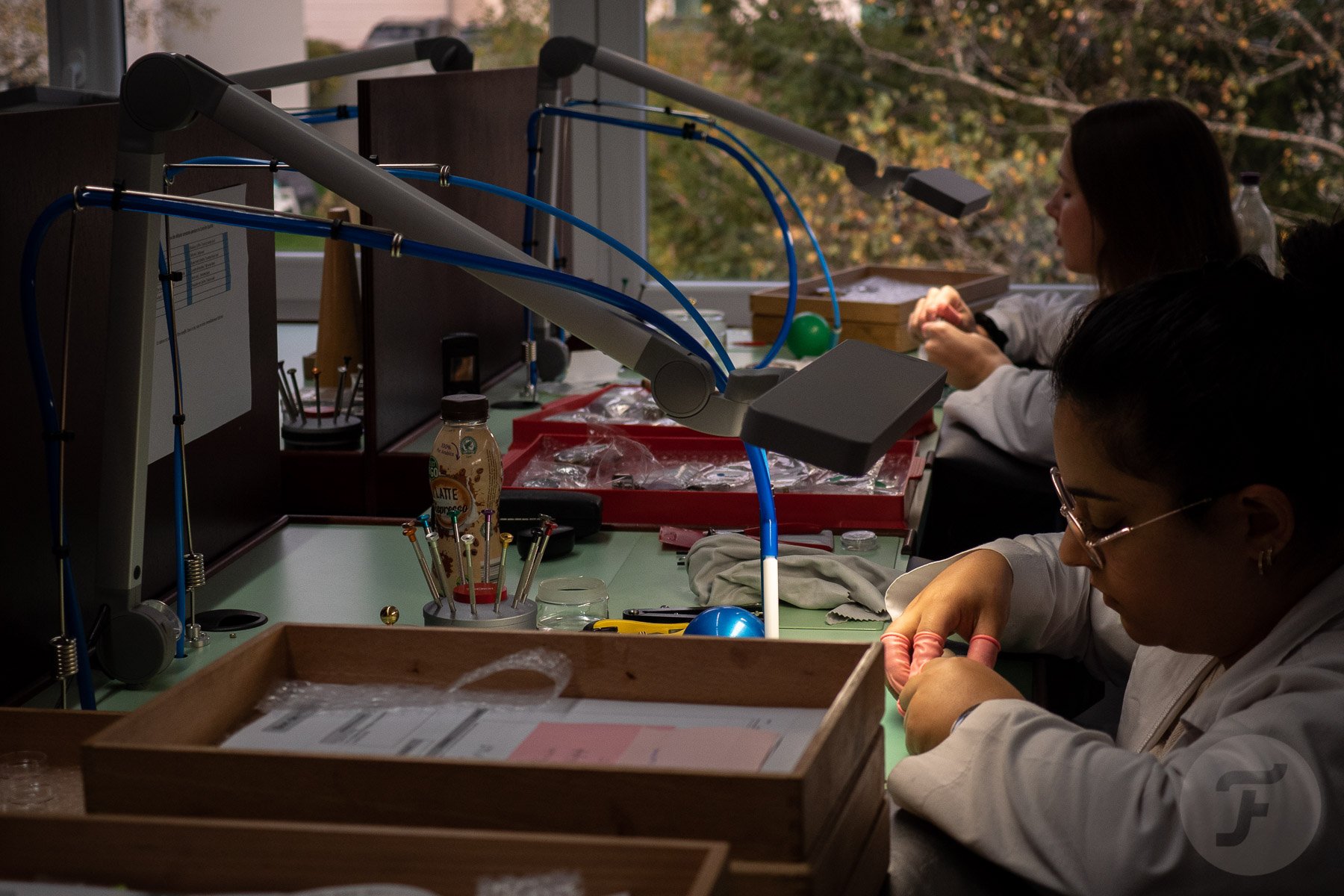 NCG: Finally, what would be your advice for young aspiring watchmakers?
MY: My advice to young aspiring watchmakers is simple: never give up. Something that has been ingrained in me from an early age is having the right attitude towards our work and the highly skilled nature of what we do. Whether that be patience, positivity, motivation, standards, or care, it is essential to have the right mindset when advancing your career as a watchmaker. There is unlimited potential and opportunities to grow and develop and continue learning every day, so the best thing you can do is to absorb everything around you and implement that into your daily craft.
There is always something new to learn. Dedicate your time and efforts to enhancing your skills, developing your knowledge, and fostering important relationships across the industry. With these key ingredients, the world is your oyster!
— — —
Special thanks to Megan Young for taking the time to grant us this interview, and thank you for reading! For more information about the watchmaking services that Megan and her team offer, please visit The Watch Atelier's official website.