Available Now: The Fratello × Minase M-3 "Nori"
With a tasty seaweed-green dial
It's hard not to get a little carried away when talking about Japanese watchmaking. There's something enchanting about Japanese culture that gets the creative juices flowing. You suddenly find yourself filled with inspiration, and words begin to fill the page in front of you. The narrative unfolds, and suddenly, there we have the new Fratello × Minase M-3 "Nori" sat before you. Not every story comes first, however. Yes, sometimes the story inspires the watch, but other times, the watch inspires the story, as is the case with the Fratello × Minase M-3 "Nori." Deeply etched in the verdant allure of Japan's natural aesthetics and refined craftsmanship, let's take a closer look at this tasty snack.
With roots nestled deep in Japan's pristine horological landscape, the M-3 narrates a tale once exclusive to its native soil. Yet, as the world spun, the aura of the Minase M-3 sought to stretch beyond the rising sun's horizon. When we first stumbled across the JDM-exclusive M-3, we knew we had to share it with the broader watch-collecting world. Thanks to last year's "Very Peri" special edition, the whispers of Minase's M-3 found ears across oceans, marking its first-ever venture outside Japan. As the tale unfolds further, we are pleased that the sophomore entry into our M-3 collection takes the form of the Fratello × Minase M-3 "Nori."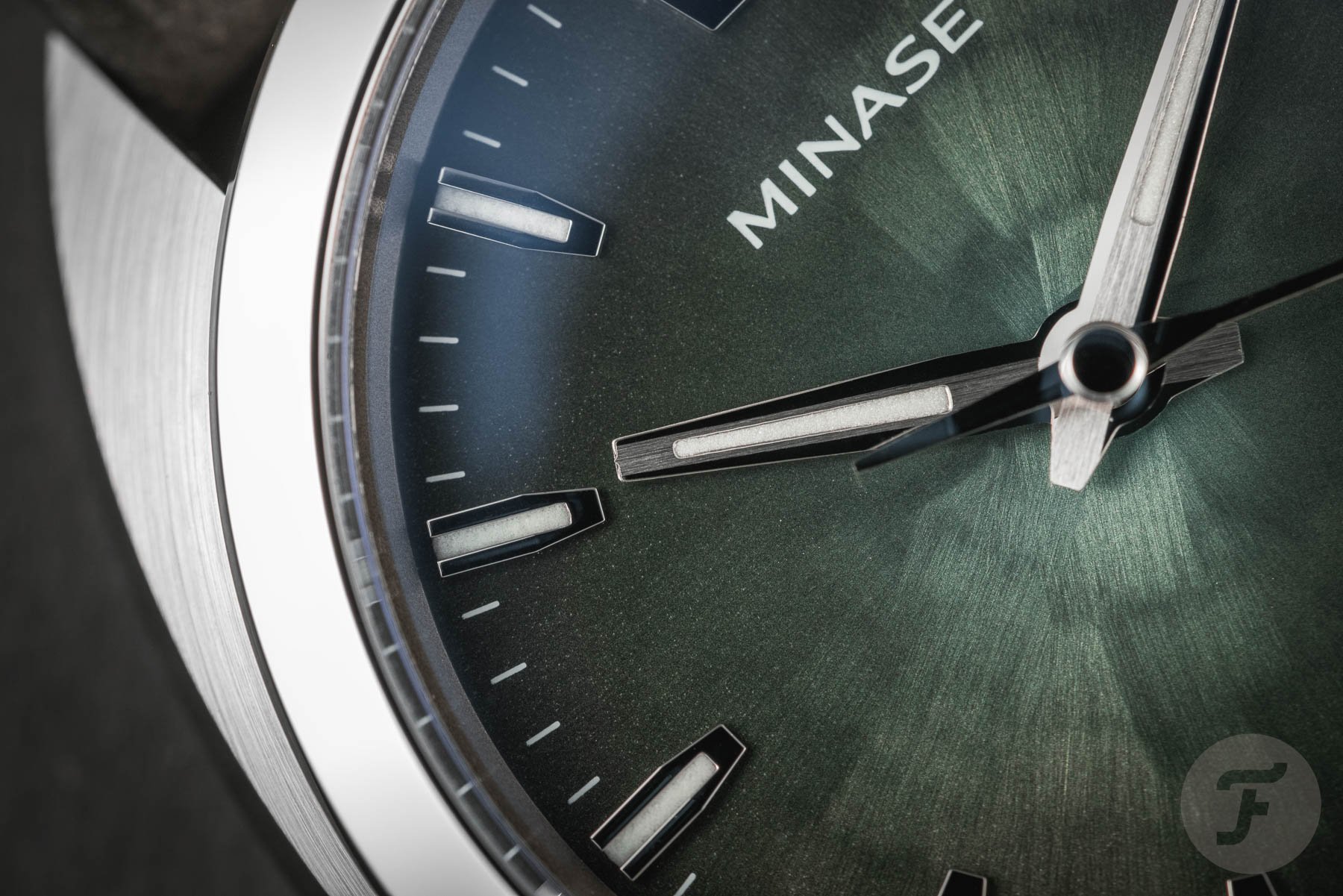 The Fratello × Minase M-3 "Nori" dial is a narrative painted in hues and brush strokes
The artistry embedded within the M-3 "Nori" showcases a profound dialogue between nature and craftsmanship. The dial, a significant protagonist in this narrative, embraces the beauty of "nori" (seaweed) green, a shade that's both soothing and captivating. However, it's not merely the color that tells the tale but also the meticulous hand-brushed and painted finishing that enhances the story.
As Lex mentioned in his introductory article last week, we already had this gorgeous green dial in hand before the Nori name. Calling it "Green" would have been lazy and a discredit to the Japanese way of doing things. So we set out on a journey a little closer to home to name this watch in a way befitting the Minase craftsmanship. Take a quick look at Lex's article if you still need to do so. I don't want to retread his footsteps here, but I prefer to focus on the beautiful watch that you can pre-order today.
Each stroke on the dial is a testament to the unparalleled finesse and patience embedded in traditional Japanese watchmaking. The hand-brushed technique adorning the dial is more than a finishing — it's a narrative in texture, one that speaks of time, effort, and an undying commitment to excellence. The dial doesn't merely note passing time. It also narrates the countless hours and impeccable skills invested in achieving a finish that is a hallmark of the brand's authenticity and artistry.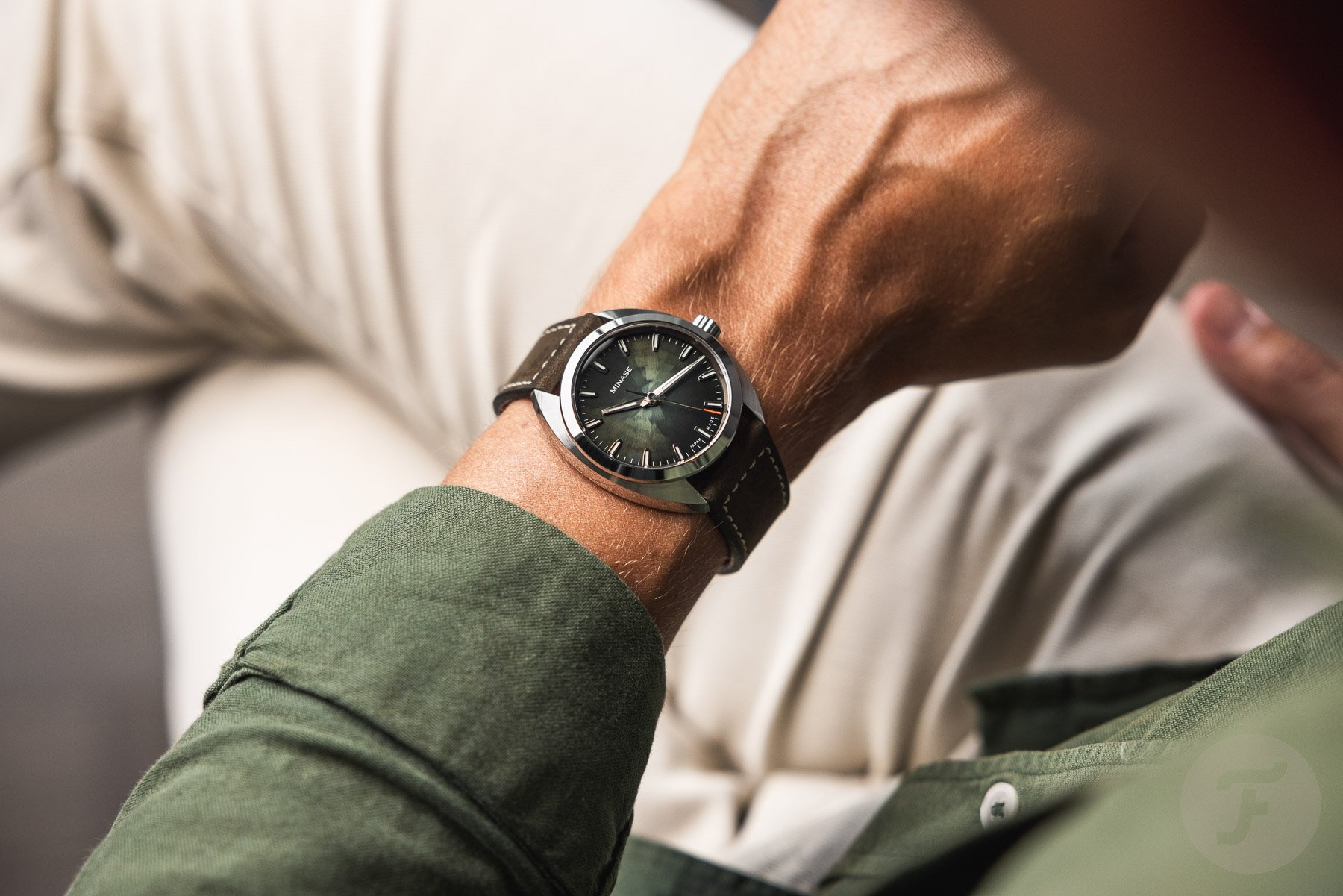 Easy on the wrist
The Fratello × Minase M-3 "Nori" comes in a steel case with a 39mm, a 10.5mm height, and a 46mm lug-to-lug length. It's a size that ensures excellent comfort on almost any wrist. The mix of brushed and polished surfaces is a classic combination. But this is not just any old polishing. Minase uses traditional Sallaz polishing machines to achieve its signature shine. This is a mirror-like polish that makes for a delightfully visual wearing experience. While many of us will be more familiar with the term "Zaratsu" polishing, this is the same thing. The word Zaratsu (ザラツ) is the Japanese phonetic transliteration of the German word Sallaz, which is pronounced "zarats" in German.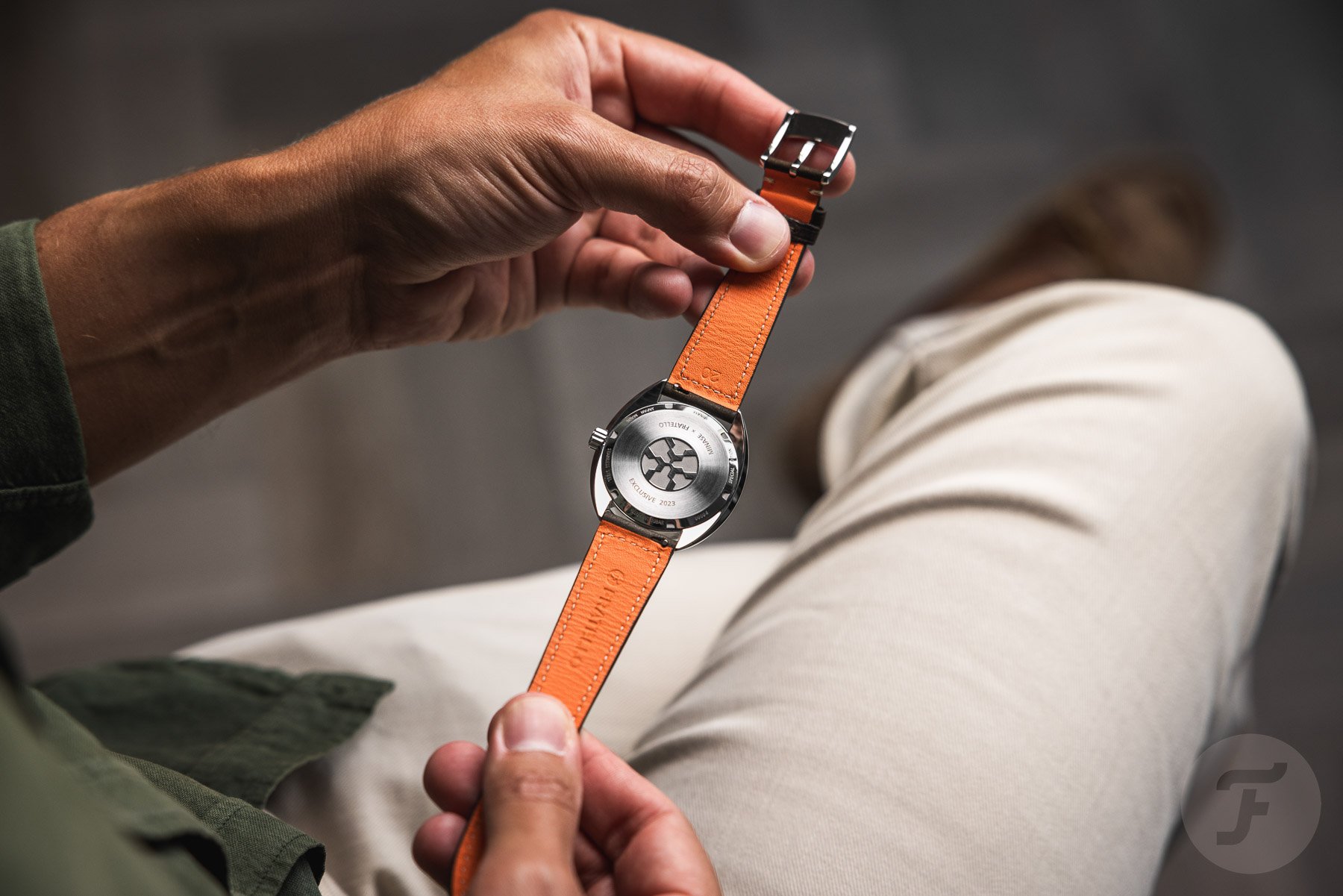 The Minase M-3 case is water resistant to 100 meters and features a stainless steel engraved case back. On it, you'll find three Minase drill-head logos in the center and engravings that denote this watch as a Fratello exclusive. Inside is a Minase-modified Sellita SW200 movement with the date removed, thus eliminating the "ghost date" position on the crown. A bright orange tip on the seconds hand nods to Fratello's Dutch roots while offering some delicious contrast to the tasty seaweed-green Nori dial.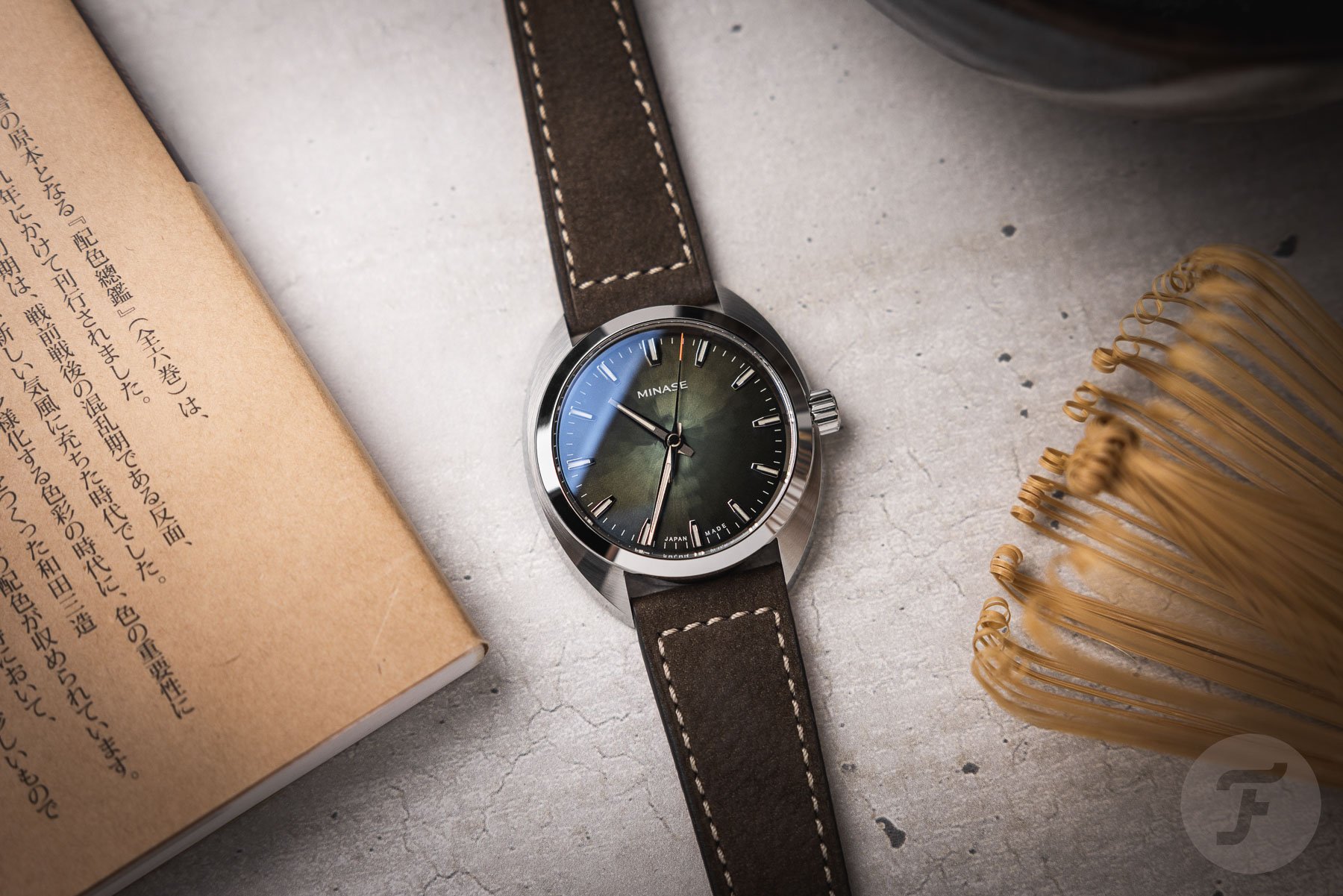 A new strap for a new character
With the Fratello × Minase M-3 "Nori," we took a different approach to finding the perfect strap for the watch. After all, a watch strap is the often unsung hero. It's pretty incredible how much difference a simple watch strap can make. As we wanted to display the versatility of the M-3 as a canvas, the strap was quite significant. We worked with our strap maker to produce a strap that perfectly complemented and enhanced the Nori dial. We decided on a special khaki-green Fratello Signature Nubuck strap. It's the perfect combination of casual and business — I hate to use a cliche, but sometimes it's necessary. Whereas the Very Peri was pure class and sophistication, the Nori is a perfect choice for all situations. Equally happy paired with a sharp suit or dressed down in slacks and a sweater, the M-3 embodies versatility.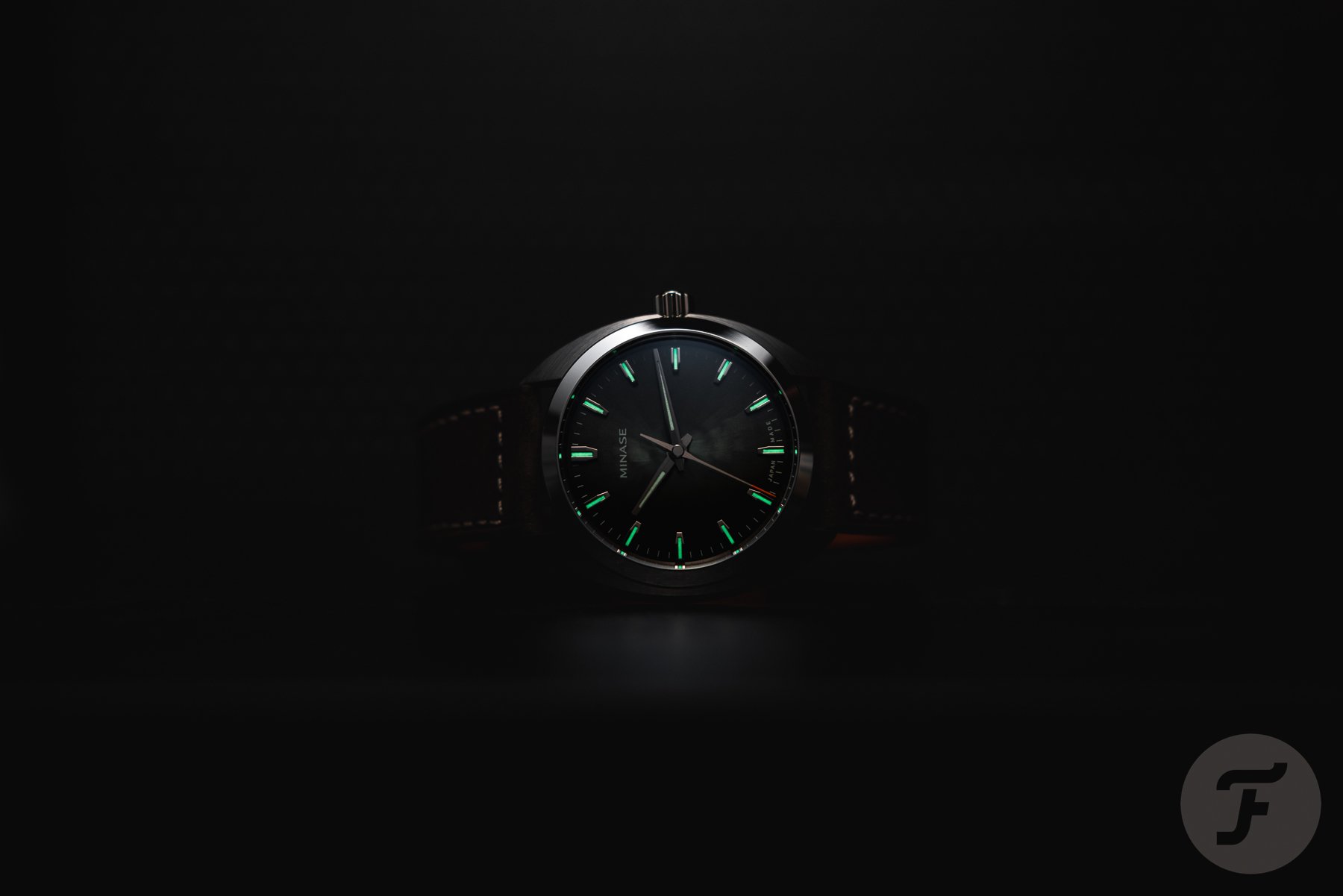 Pre-order your Fratello × Minase M-3 "Nori" now
The watch is available to pre-order right now in the Fratello Shop. It is priced at €2,470 before taxes. For those here in the Netherlands, that's €2,989 with 21% Dutch VAT, and for EU residents of other countries, you'll find your local VAT rate applied at the point of checkout. If you live outside of the EU, VAT is entirely removed. We strived to keep this watch at a relatively wallet-friendly price. While luxury products always come with a price tag, we wanted to open up the world of Minase's Japanese watchmaking to a broader audience.
When you consider that Minase produces less than 500 timepieces a year, you'll realize the exclusive nature of the brand's products. If you ask any Very Peri owners, I'm sure they'll wax lyrical about their love for the watch. We received many positive private messages once the watches were delivered, and this support led us to release the Fratello × Minase M-3 "Nori" follow-up today.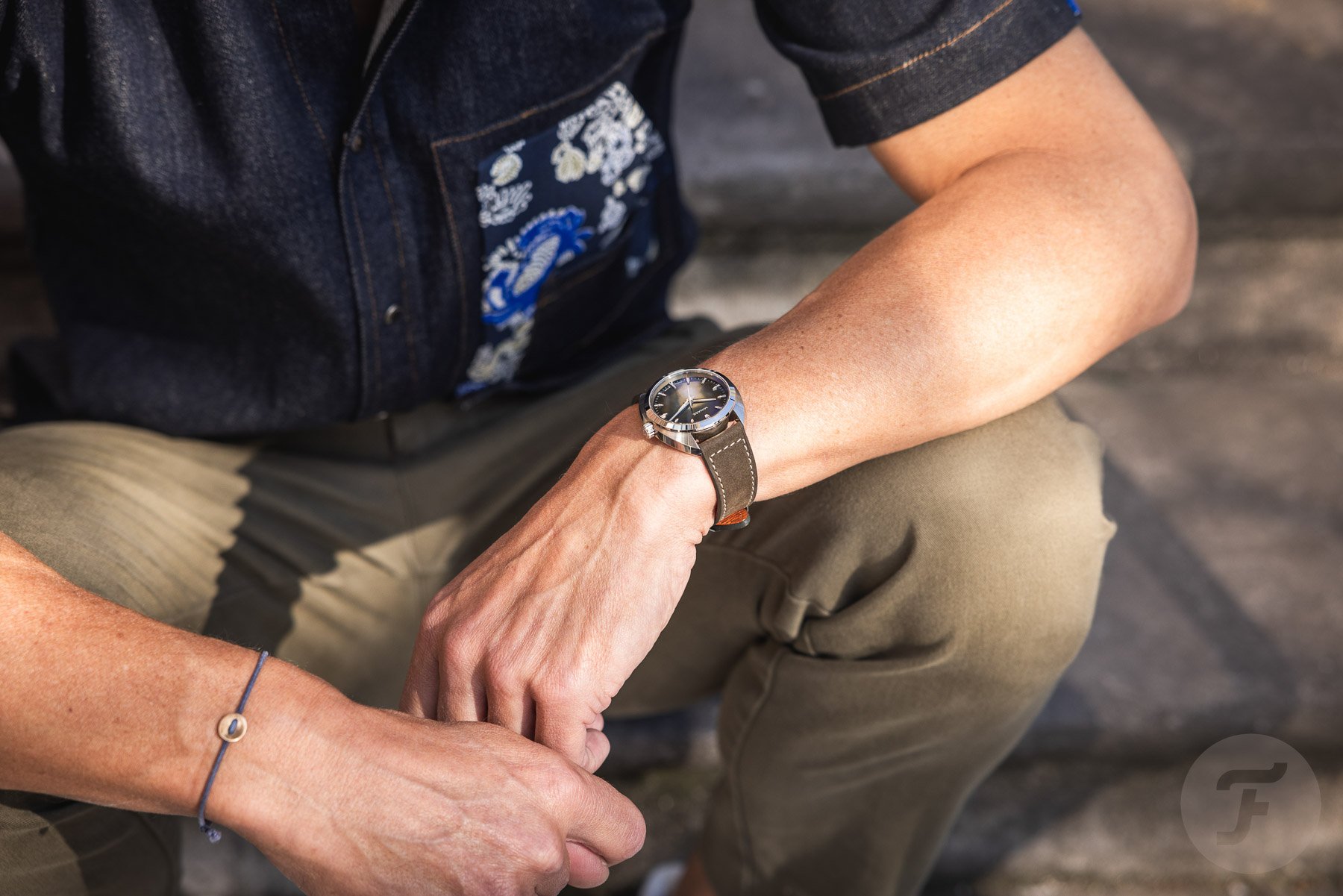 Limited by time, not quantity
As with last year's launch, Minase will create as many Nori watches as necessary. After the hugely positive reaction to the pre-order model we worked with Minase to offer, it made sense to do the same again. From today, orders are open for one week until 4:00 PM CEST on Wednesday, October 4th. That means you have time to think about it, make your mind up, and pick one up should you fall for its charms. But don't delay; once the order window is closed, we will never make any more of the Fratello × Minase M-3 "Nori" again.
Due to the nature of the order window, there is a limit on how quickly Minase can produce these watches. We plan to deliver the first 100 watches in January 2024 and every subsequent batch in three-month increments. With that in mind, pop over to the Fratello Shop right now to secure yours.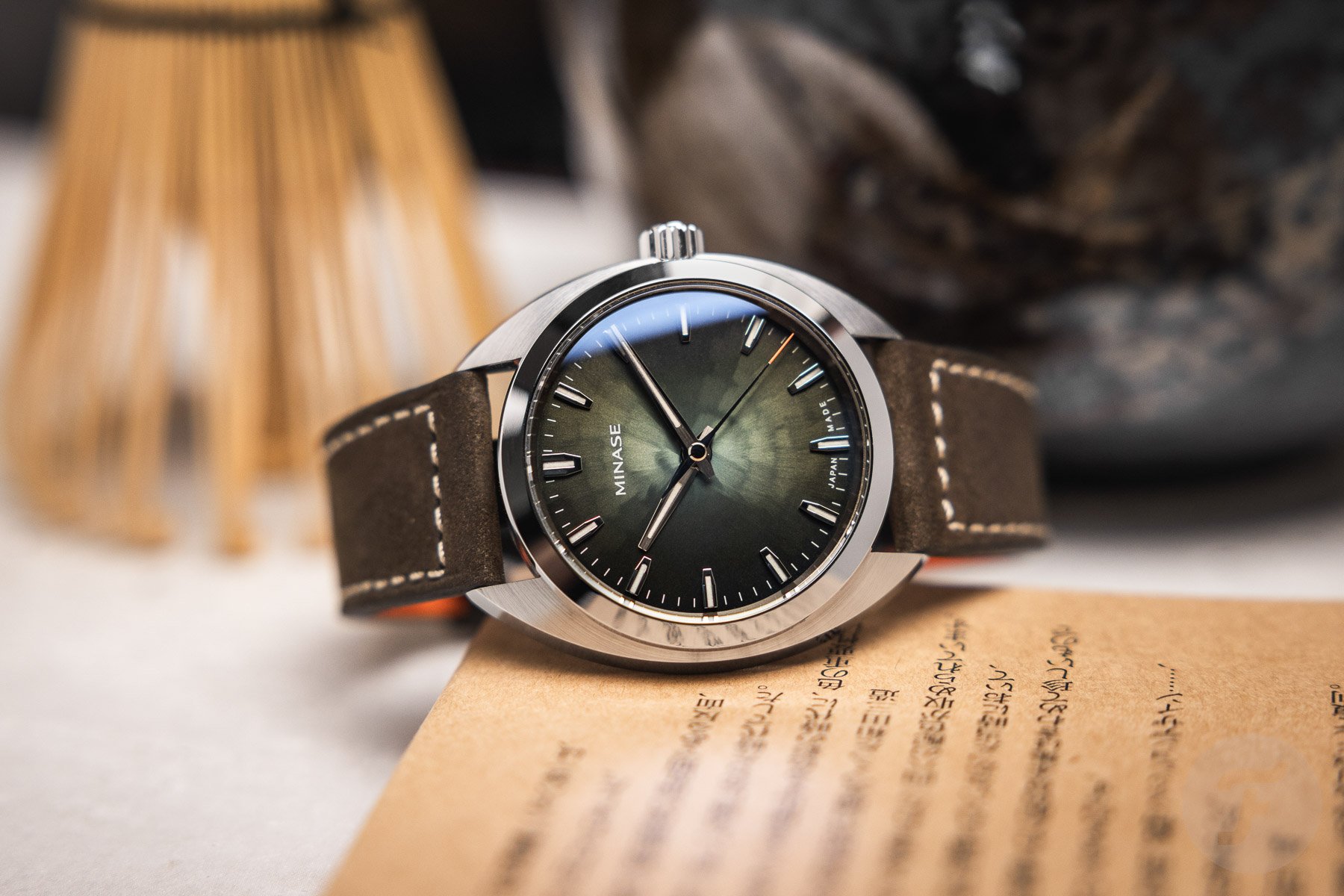 Available now: The Fratello × Minase M-3 "Nori"
We can't wait to see these watches on the wrists of our Fratelli. I'm also curious to hear your thoughts on this watch. Let us know if you're planning to add one to your collection! Also, let us know what colors/variations you'd love to see in the future.
Watch specifications
Model
Fratello × Minase M-3 "Nori" Exclusive Edition
Dial
"Nori" green with luminous applied hour markers
Case Material
Stainless steel
Case Dimensions
39mm (diameter) × 46mm (lug-to-lug) × 10.5mm (thickness incl. crystal)
Crystal
Sapphire with antireflective coating
Case Back
Stainless steel with engraving, screw-in
Movement
Sellita SW200-1 — automatic winding, 28,800vph frequency, 38-hour power reserve, 25 jewels, modified to remove the date
Water Resistance
10 ATM (100 meters)
Strap
Olive-green nubuck strap (20/16mm) from the Fratello Signature collection with signed Minase pin buckle
Functions
Time only (hours, minutes, and seconds)
Price
€2,470 excluding VAT (taxes automatically adjusted at checkout)