Back To Work Week — Office Watches To Start The Year Off Right
Nose to the grindstone? Here are the best watches for returning to work
As the dizzy haze of Christmas and New Year's dissipates, we face the grim reality of returning to work. The only option is to work from home for some of us, preferably still in sleepwear. But with restrictions lifting in certain regions, office managers enforce presenteeism, requiring us to suit up and commute. To make the journey more palatable, here are my choices for the best office wristwatch.
Well, firstly, what is an "office watch"? We're used to pilot's, diver's, and explorer's watches. It is less common, however, to relegate timepieces distinctly to an office or work environment. Brands often prefer their models to emanate a tough and enduring air. By contrast, the typical office space does not exude the romanticism of adventure the professions above represent. Or maybe it relates to our escapist nature to have an object that reminds us of activities more heroic than sending emails.
Making a splash at the water cooler
The term "desk diver" highlights the latter behavior, in that office workers who may get a splash of water on them at the water cooler must have a watch certified to 300 meters. Although, one could argue that, depending on your day-to-day business, your watch is under more strenuous activities than if it was in a cockpit or strapped to a scuba suit. Some brands have targeted marketing specifically for corporate life, such as the Nomos "At Work" campaign. But it's still rare to combine work life with brand promotion.
So with a bit of background on office watches, what are the contenders? From my experience, smartwatches are the most ubiquitous. Whether as a health tracker, alert tracker, pedometer, or a combination of all three, the time display seems like a secondary function. An example of this is the Apple Watch. It is great for getting notifications on the go, and it offers a great suite of operations in a neat package. But I've sometimes found it funny when a colleague receives a notification and looks in three directions at their watch, phone, and laptop for a single email.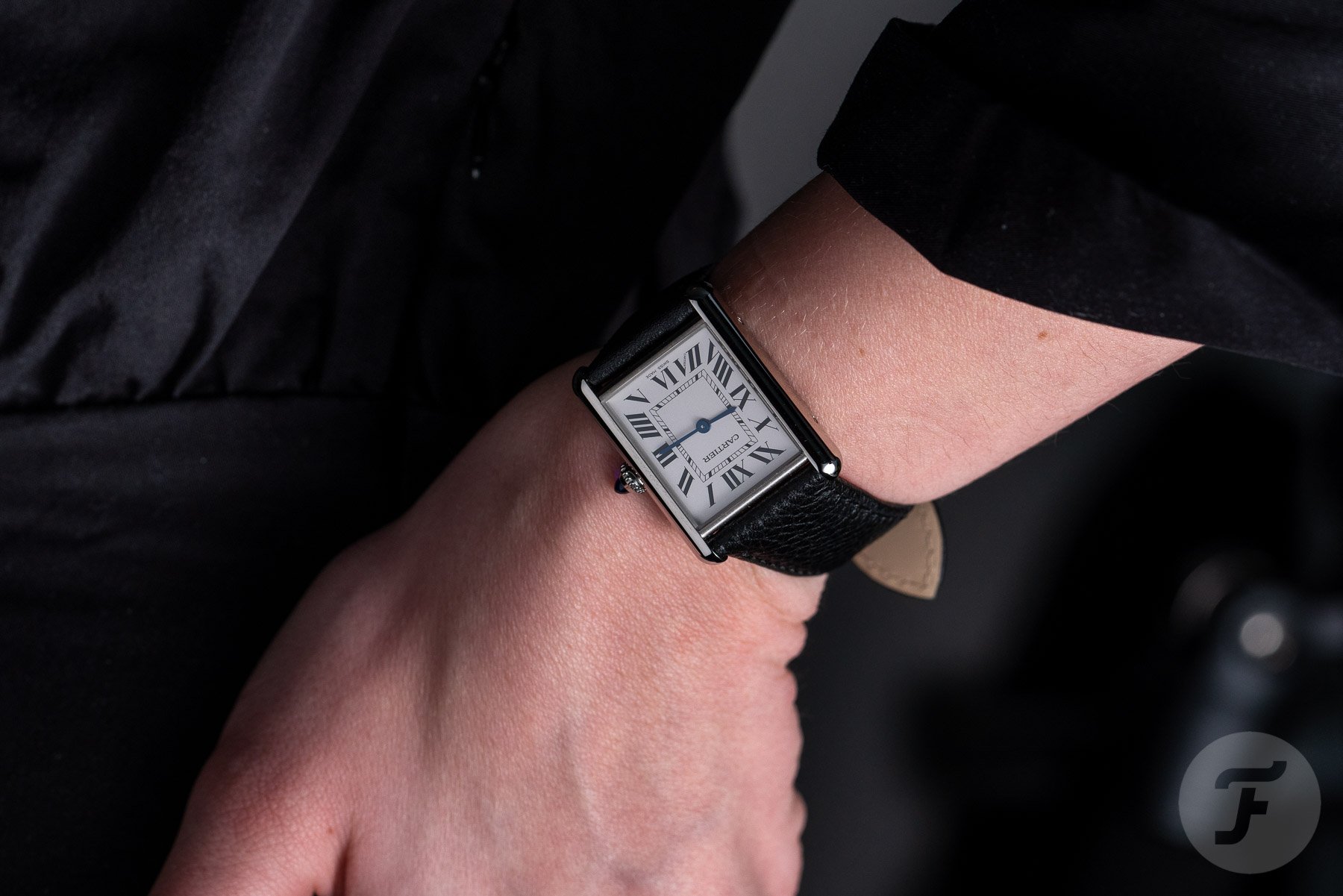 Living analog in a digital world
As any manager will tell you, there's always the "do nothing" option. In this regard, not wearing a watch is an avenue to take, and it's one that certainly has a fair share of adopters. But pulling your phone out to check the time during a meeting is not exactly inconspicuous, and it could be considered fairly rude. In my opinion, a subtle glance at an analog watch is a much more discreet and stylish approach. In keeping it analog, a time-only model is a solid choice for tracking the day's schedule. A Cartier Tank fulfills the task admirably and pairs well with office attire.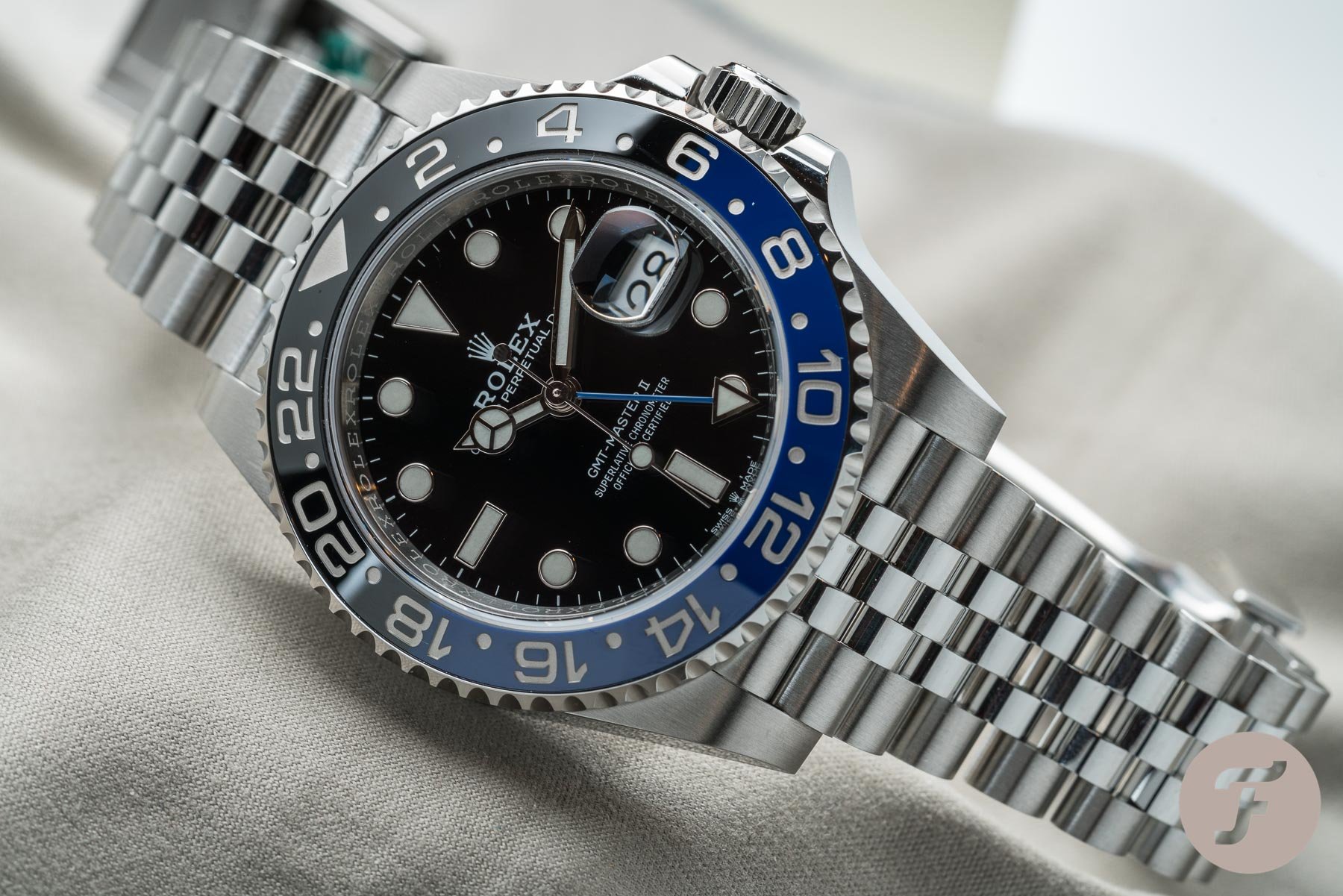 In terms of functions, a GMT complication allows the tracking of overseas trading hours. If your business is multi-regional, a world-timer might be the next step, but I've found the dials tend to be more fussy than functional with 24 or more time zones on display. The Rolex GMT-Master II black-and-blue would serve any office worker well, both for referencing timezones and as a bit of a status symbol. As much as I hate to say it, a Rolex sports watch transcends the enthusiast community and is recognized by the casual observer.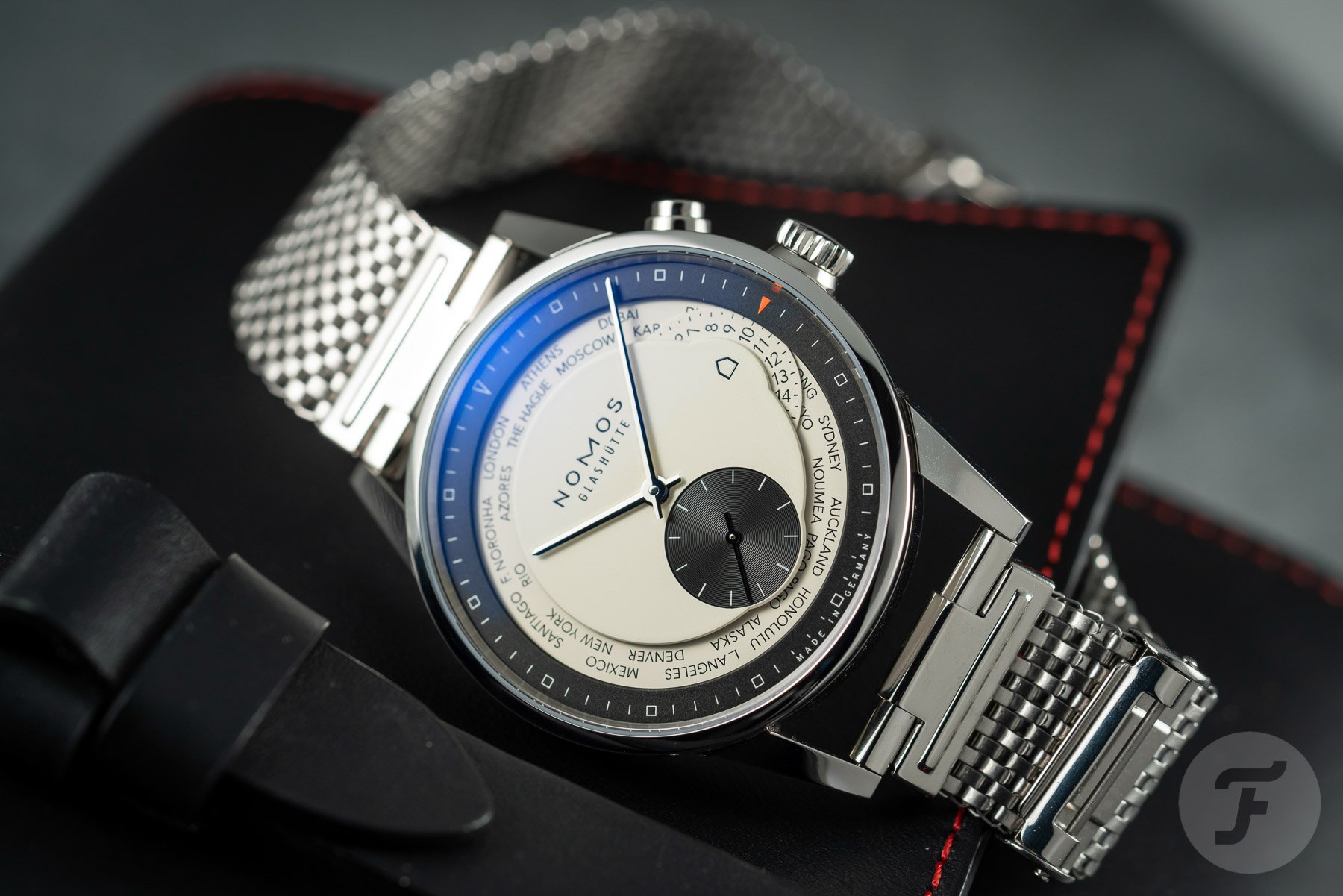 Tracking time in offices around the world
The Cerachrom 24-hour bezel with day and night color-coding also helps distinguish whether that call to Japan is inconvenient or not. When typing, you can even develop a personal patina by brushing the Jubilee clasp on a desk. A sturdy leather strap may be another option for those wanting to maintain the bracelet's luster. The Nomos Zürich Weltzeit bridges the gap between a GMT and a world timer by displaying the home time on a 24-hour disc. The central hour hand is adjustable with a click of the pusher at 2 o'clock, also shifting the city disc around the periphery in one-hour increments. The recessed pusher at 7 o'clock allows independent setting of the local hour hand.
Whichever watch is best suited to your workplace, at least it softens the blow of the return-to-work blues. Many more wrist-worthy options exist for style and practicality. But I'd like to hear from you — are you going back to work this week? If so, which watch are you choosing to wear on your wrist? Let us know in the comments below.