Balazs' Top 10 Badass Watches Under €1,000 — Seiko, Casio, Omega, And More
Vintage, new, steel, bronze, and everything in between
I swear to God; this article topic was Rob's idea. I mean, what is a badass watch, anyway? That's not an easy question to answer. The topic is subjective, to say the least, but that's not the only issue. Even if I had an idea in mind, limiting the possible candidates down to watches below €1,000 would be a challenge, at best.
This is exactly what this annoying little Brit did to me. Alright, he is not annoying, but he gave me quite a headache with the topic. So I hope you enjoy my Top 10 watches that are badass under 1K. And don't forget to let us know which watch you'd add to this list.
Disclaimer: The watches are not in any particular order, just the way they came to my mind. Enjoy!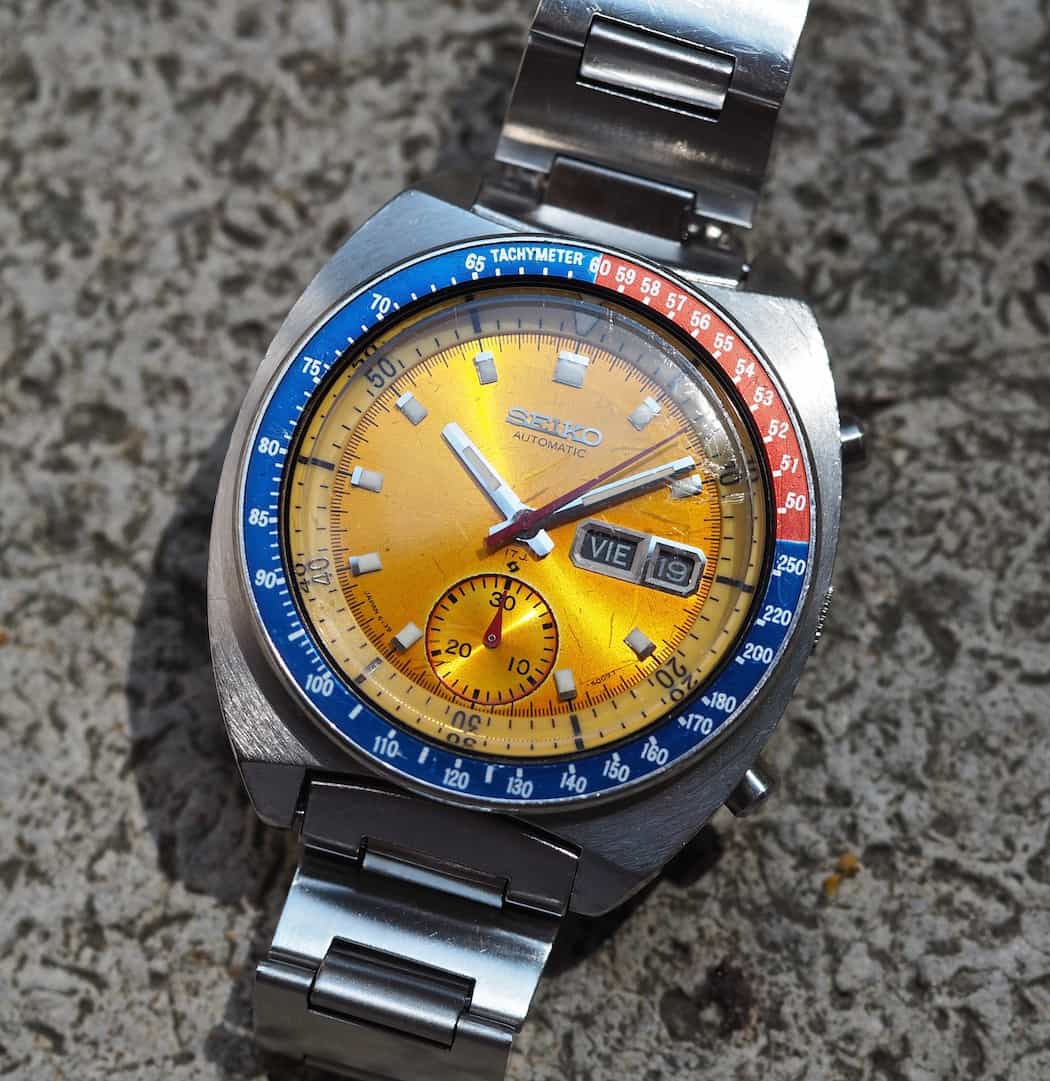 1. Any vintage Seiko 6139
I'm not the resident Seiko master of this bunch. That title goes to Mike. But, partial thanks to him, I'm an avid lover of vintage Seiko watches. I'm also a chronograph guy. Meaning, a combo of the aforementioned two has to me on my list. Vintage Seiko chronographs are awesome. They come in all shapes and sizes often with exciting complications. Just think of the Seiko Monaco with its 7016-flyback chronograph movement. Or perhaps the 6138, an iconic 70s caliber. However, my fav is the catdaddy of vintage Seiko chronographs calibers. The legendary, the one that started it all. We are talking about a column-wheel automatic chronograph movement from 1969; the 6139. This beauty did not only take part in the legendary race to develop the world's first auto chrono caliber. But also made it into space. So, any watch with 6139 is automatically a badass watch to me.
Price: €300–€800
Badass factor: 🤘🏻🤘🏻🤘🏻🤘🏻🤘🏻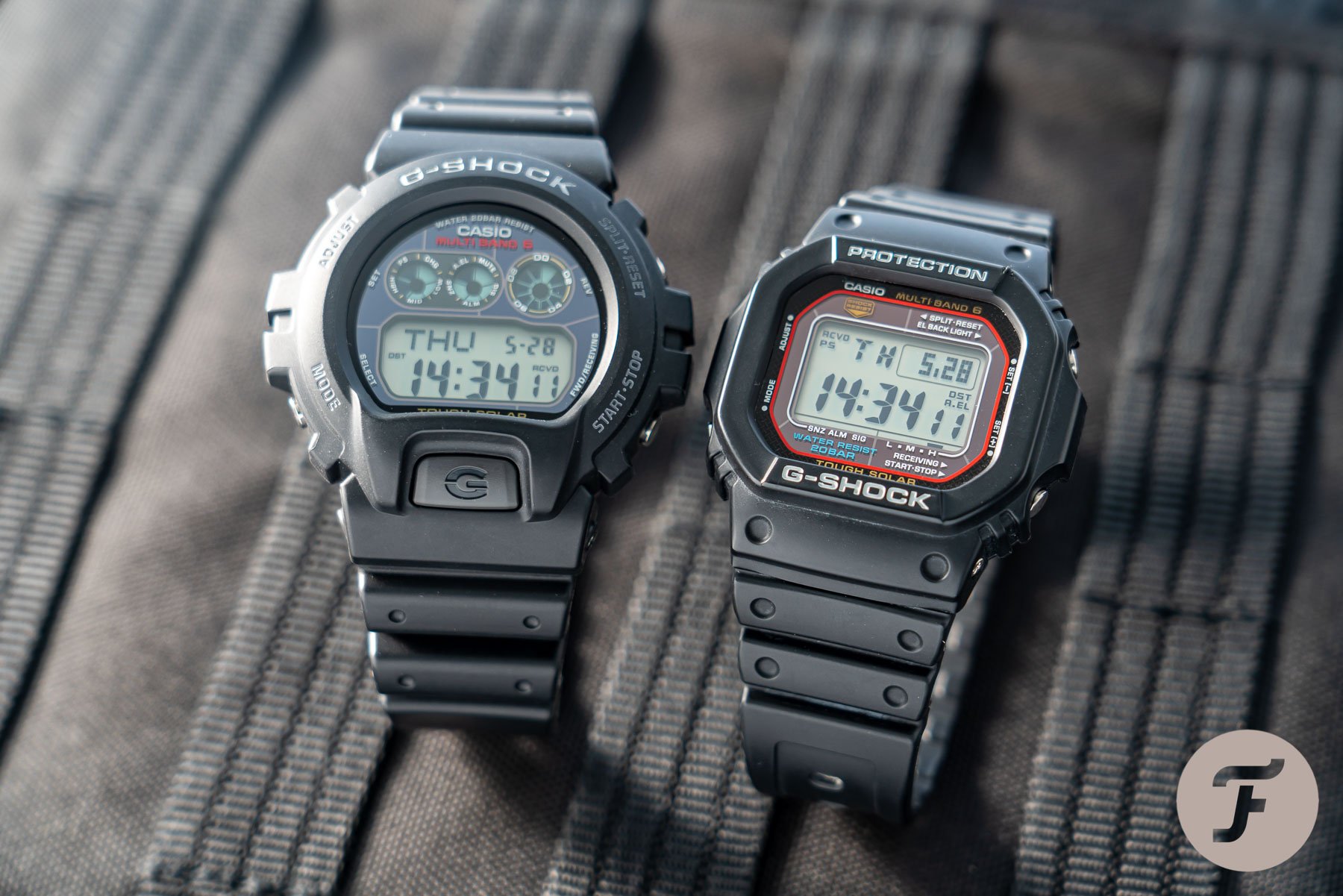 2. Casio G-Shock
If Mike was to write the first paragraph of this Top 10 list, this second one was meant for my old man, G Pops. He is a living encyclopedia of G-Shock watches, an avid fan, and collector. I must admit before meeting him I could not care less about those watches. Sure, I had that phase in my life when I was 12 and interested in these things. Yet, other than the cool looks, I could not even bring myself to purchasing one. Until this year that is. Yes, at age 36 scratching a 24-year-old itch I bought my first G-Shock. I'm smitten by the thing. My watch is light, sturdy, comfortable and I can wear it with pretty much anything. Almost, anything. I got the GW-B5600 with an inverted display, which Gerard pointed out to me. That's how much of an expert I am. Absolute badass watch that's even modable.
Price: circa €60–€1,600
Badass factor: 🤘🏻🤘🏻🤘🏻🤘🏻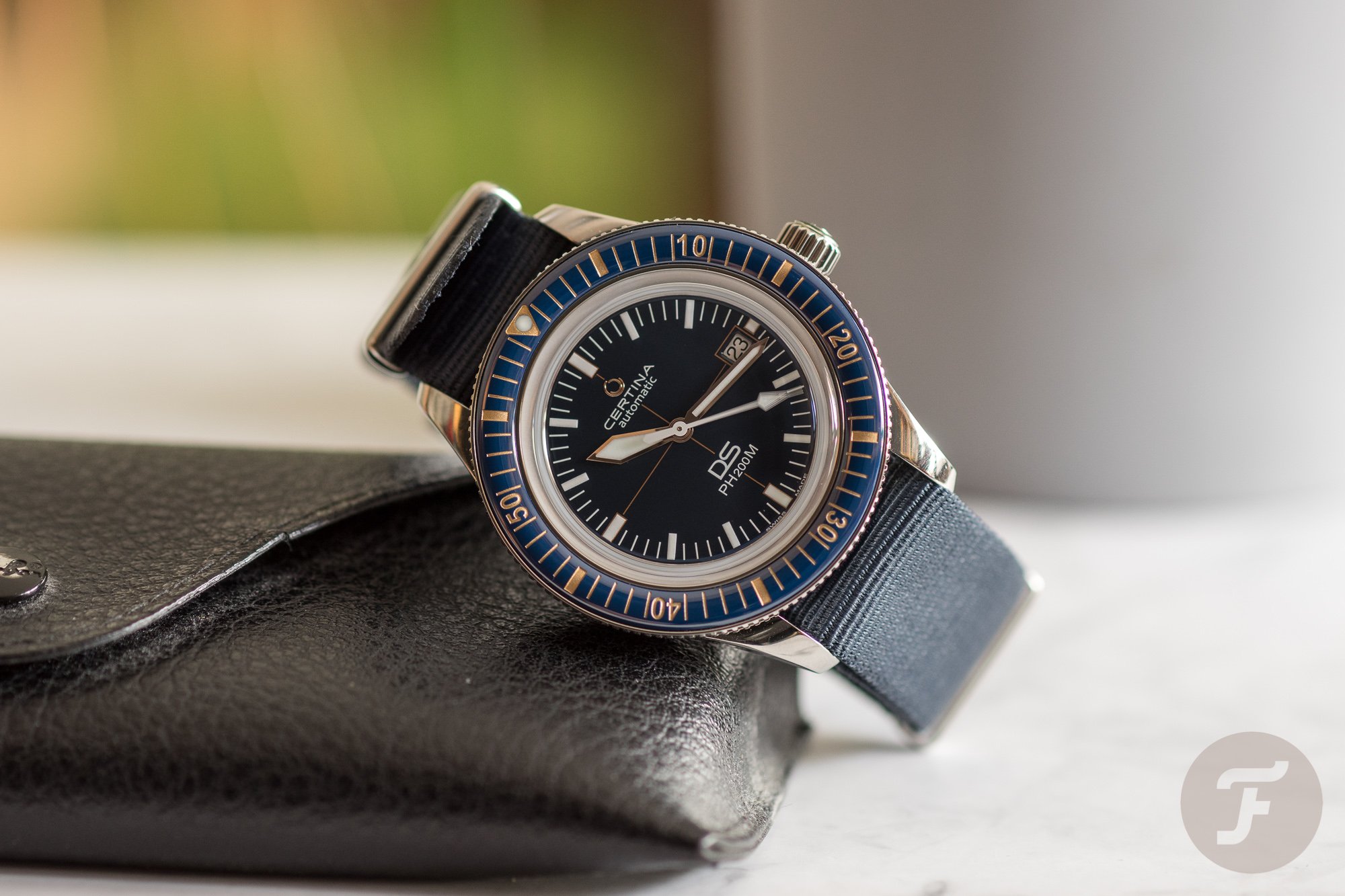 3. Certina DS PH200M Blue
I don't want to sound like a broken record, but I love this watch. When the new DS PH200M reedition came out I was already over the moon with it. For the record, I need to admit that I have my secret sources so from time to time I see stuff from Certina before it hits the shelves. Or, more precisely our screens. This was the case with the first DS PH200M but this new DS PH200M Blue amazingness was a total surprise to me. What do I love about this watch? What's not to love. Its size, the color combination, that beautiful curved blue bezel, the list goes on and on. Consequently, I had to put it on this list. As badass as it gets from the releases this year. Not to mention that it was the first prize of our Watch On Your Wrist Instagram Photo Contest of 2020.
Price: €880
Badass factor: 🤘🏻🤘🏻🤘🏻🤘🏻🤘🏻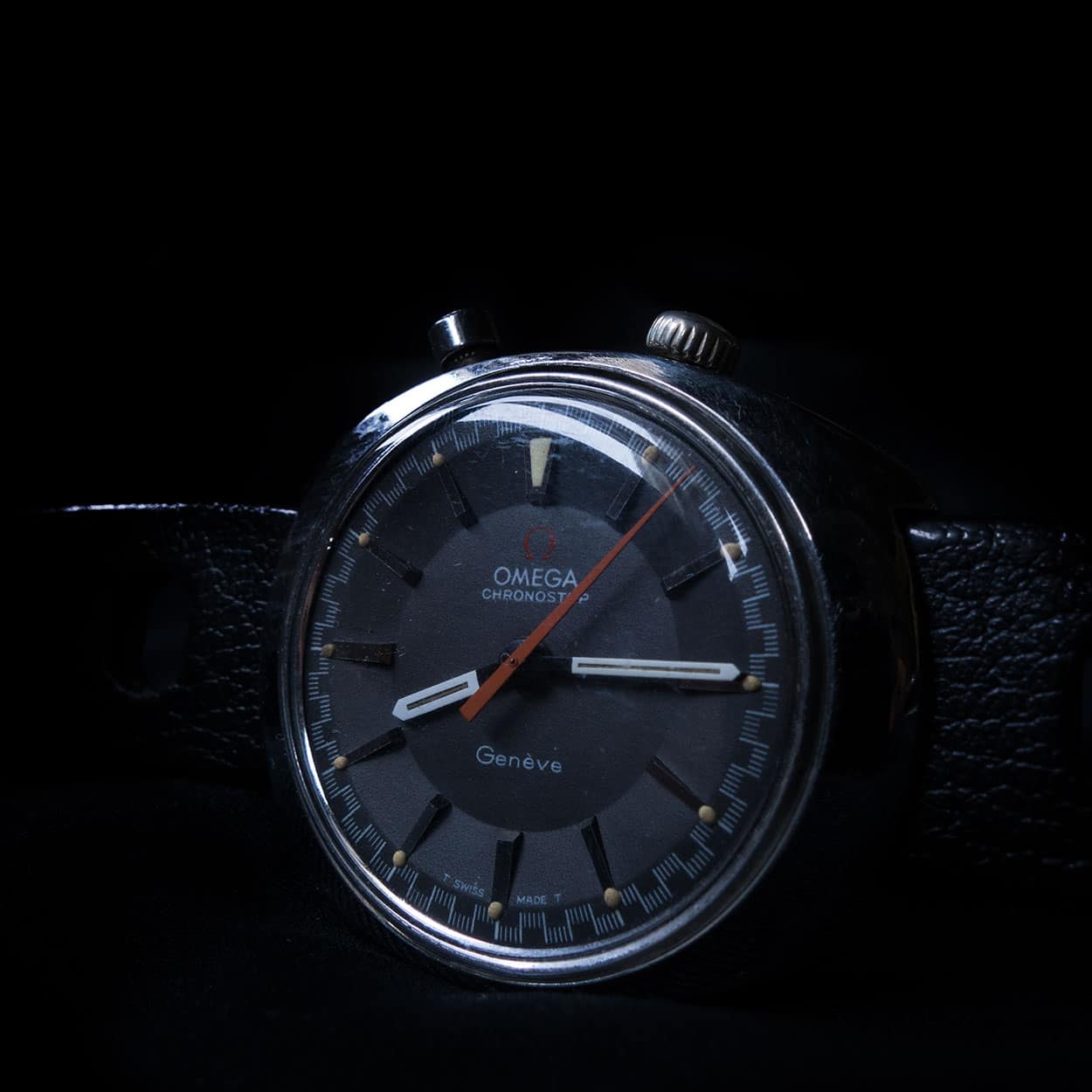 4. Omega Geneve Chronostop
You really thought that the Seiko 6139 will be the only vintage chronograph on this list? That's cute. Well, I'm a huge fan of the red brand with the last letter in the Greek alphabet (duh) so I needed to add one of their models too. Although there are many omegas that are under 1k, finding that I also consider badass was a bit tough. Took me like 12 seconds to think of one. The Omega Geneve Chronostop is still among those sleeper watches that have a ton of potential. The only issue I have with it is its size. I had some, tried to wear them and it looked awkwardly small on me. Still, I find them awesome. Especially in love with the driver version. And you will love them too. So, make sure to try one on when you see in the metal
Price: €500–€900
Badass factor: 🤘🏻🤘🏻🤘🏻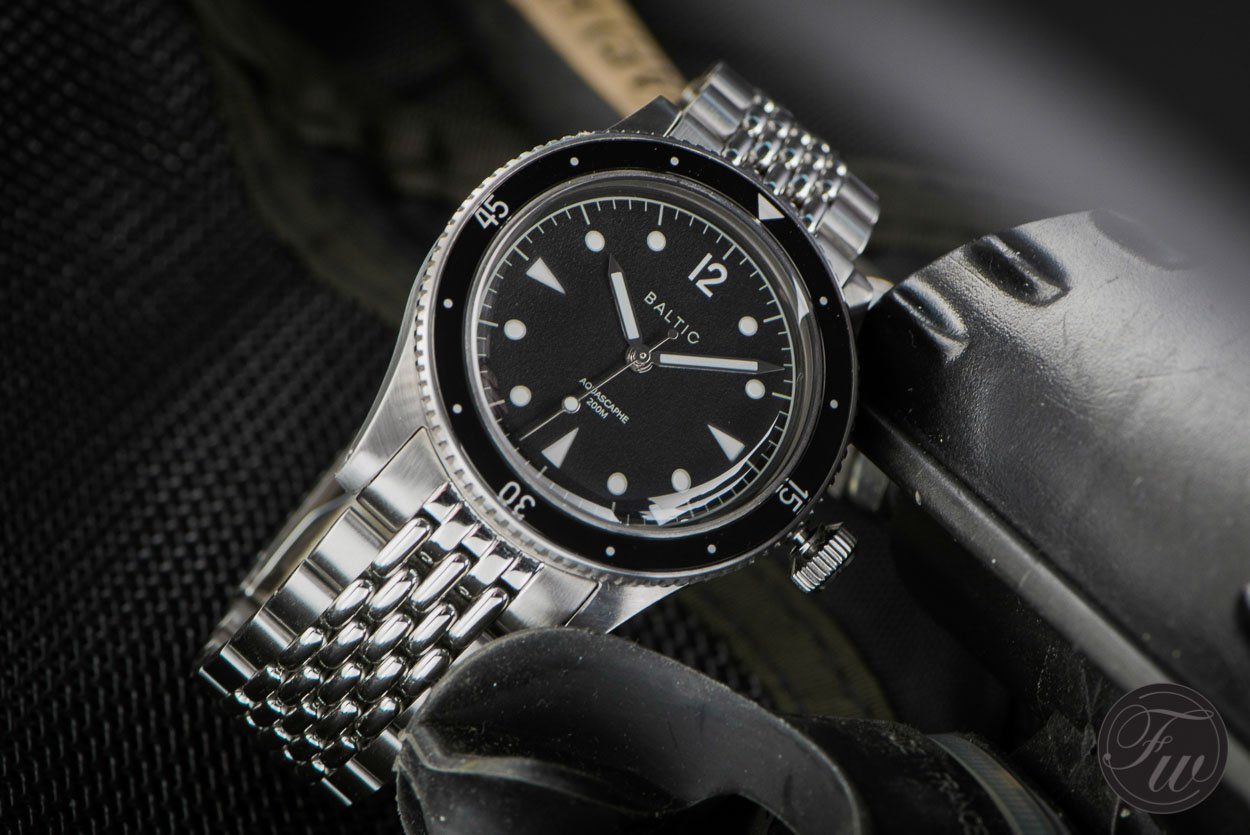 5. Baltic Aquascaphe
Aside from the somewhat quirky name, the Baltic Aquascaphe is one of the freshest budget timepieces which came out in recent years. Haters say it's a design disaster mixing all kinds of elements from other iconic watches. I say it is a well-balanced neo-vintage piece with a super wallet-friendly price. Perfect size (39mm), great case options (metal or bronze), and mesmerizing dial colors (blue gilt, black silver, and so on). Everything is there for an easily wearable, modern watch that you can dress up with a BoR bracelet or make sporty with a rubber strap. The difference between this and let's say a diver from a well-known Japanese manufacturer of iconic watches is the style. The Aquascaphe does everything said Japanese brand's diver watches do, but with class. For this and many more reasons the Baltic Aquascaphe has a place on my badass list.
Price: €624–€750
Badass factor: 🤘🏻🤘🏻🤘🏻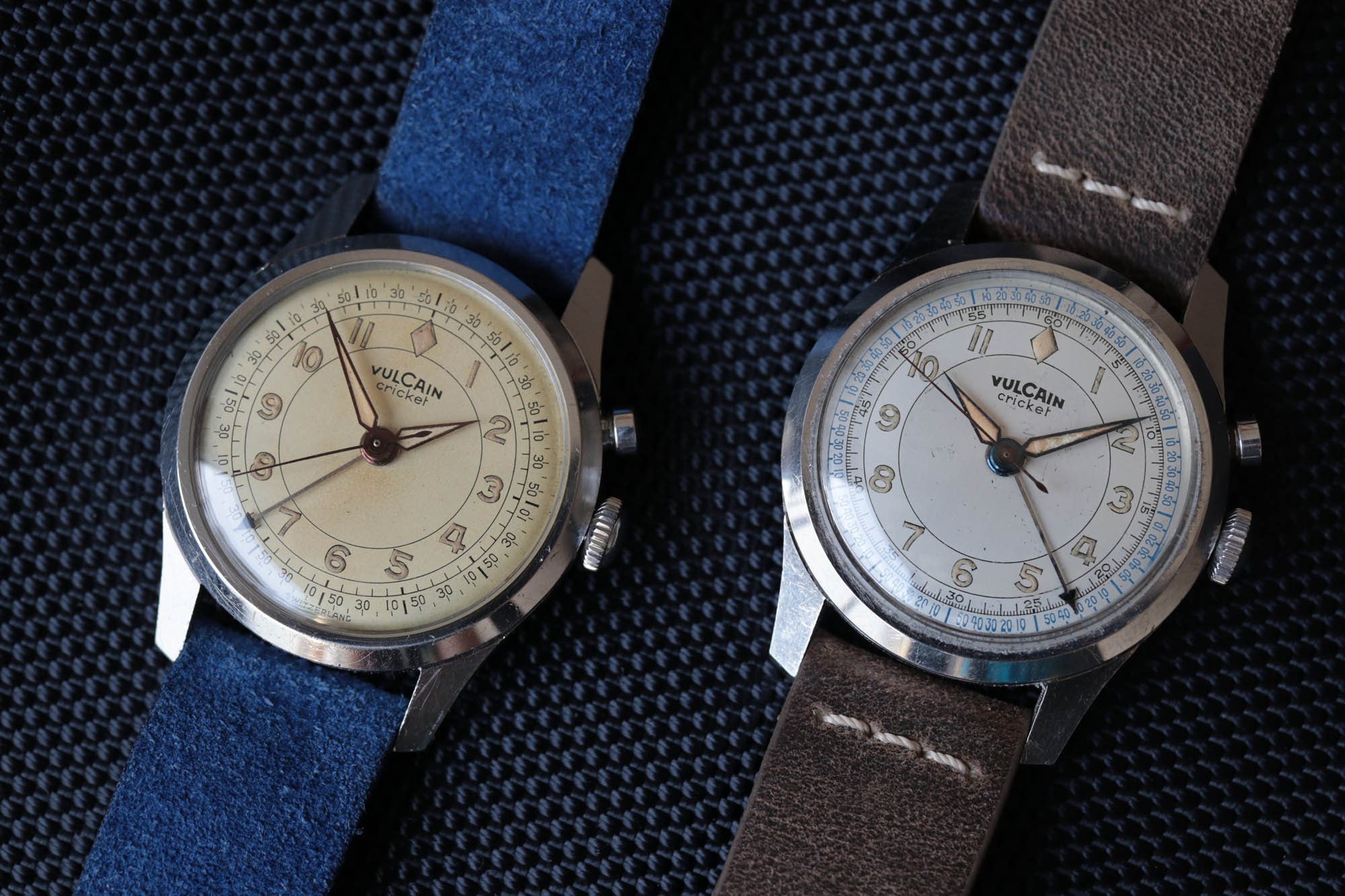 6. Vintage Vulcain Cricket
Show me a complication in an affordable watch that is as fun as the alarm function? No matter if your peer is wearing a Patek or a Lange chances are as soon as he sees your Vulcain Cricket he'll want to remove it from your wrist and start messing with the buzzer. That's why you don't have it over to guys wearing Pateks 😀 In all seriousness though, vintage Vulcain Cricket watches are just awesome. Firstly, they come in all shapes and sizes. Do you have a small wrist? Get one in 34mm. Do you fancy a larger piece? Vulcain got your covered. Steel case or gold plated, plain dial or something with a bit more flair, you surely find it among vintage Crickets. Don't believe me? Just ask our very own Tomas or the Cricket king and dear friend of ours, EW. Vintage Vulcain Cricket = badass watch.
Price: €400+
Badass factor: 🤘🏻🤘🏻🤘🏻🤘🏻

7.  Q Timex × Peanuts
Say whatever you want, the Q Timex × Peanuts edition is a fun watch. Is it badass? Why not. Remember, it's my list after all. It's definitely cheaper than the Omega Snoopy with pretty much the same character on the dial. At €189 this Q Timex Reissue X Peanuts 70th Anniversary is a no brainer for someone who loves the cartoon and/or watches in general. Rob went hands-on with the regular model. If you fancy a mechanical piece though Timex got you covered. The M79 Automatic has similar features aside from the movement and of course the bezel. While the Q Timex has a Pepsi bezel, the M79 received the blue/black version also known as the Batman. All in all, we are talking about inexpensive but fun watches. In a world full of guys (poser?) who take themselves too seriously seeing someone wearing a Timex with Snoopy in the wrist is a breath of fresh air.
Price: €189 (€279 for the automatic)
Badass factor: 🤘🏻🤘🏻

8. Yema Pearldiver
The Yema Pearldiver takes inspiration from one of their 70s models. Yet, this is a new piece that could not be more different than that watch. With a classic case shape, this new Pearlmaster is fit for a larger audience. Furthermore, Yema offers so much with the watch. Let's see; Yema's in-house movement is the heart and soul. We are talking about an automatic movement with 42h of power reserve. Among the modern touches are the aluminum bezel, the Super-LumiNova indexes and hands, and the nicely fitted neo-vintage bracelet. With a 38mm size and 200m of water resistance, the Pearldiver can be used as a modern tool/diver in case you want to. You can get it with a 2-year warranty, in a cool travel case with free shipping. A French-made watch that actually looks awesome and won't break the bank at €749.
Price: €690 on leather or rubber strap, €749 on a bracelet
Badass factor: 🤘🏻🤘🏻🤘🏻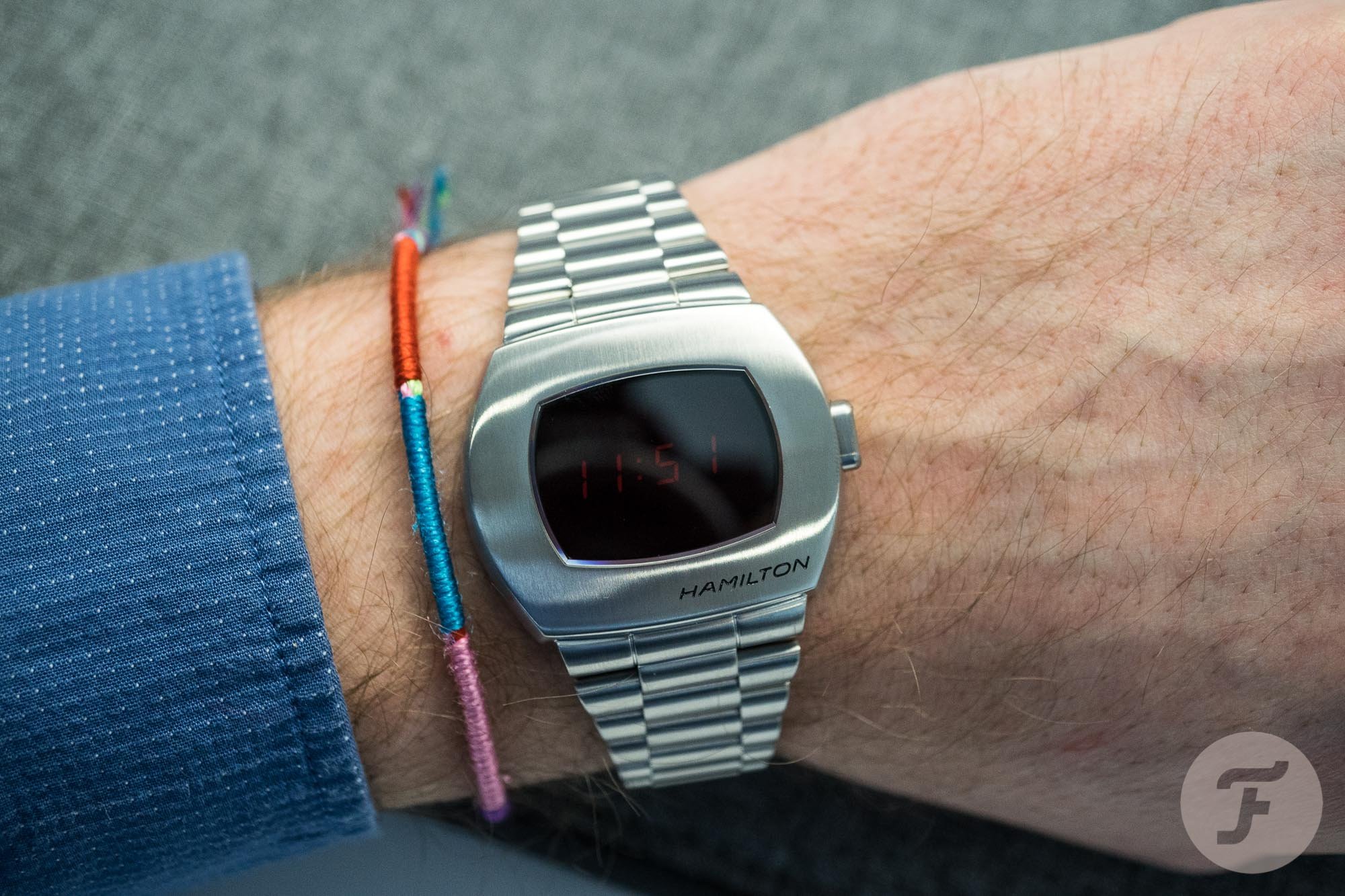 9. Hamilton PSR
The oddball of this list has to be the Hamilton PSR. I remember seeing it, still as a prototype, for the first time last year in Biel at the Hamilton HQ. The watch was in the development phase, the bracelet was not ready, but I was already blown away by it. The PSR is not a new look or concept but it is everything a brand could do to upgrade an iconic vintage design to meet 21st century standards. It's different, it's easy to wear and when you talk about a conversation piece; here it is. Needless to say, James Bond fans instantly recognize it as the watch Roger Moore wore in the 1973 movie, Live and Let Die. Yes, the PSR is quartz and not a cheap one at that but you don't need this because you need a watch. You just need it. Point blank period.
Price: €707
Badass factor: 🤘🏻🤘🏻🤘🏻🤘🏻🤘🏻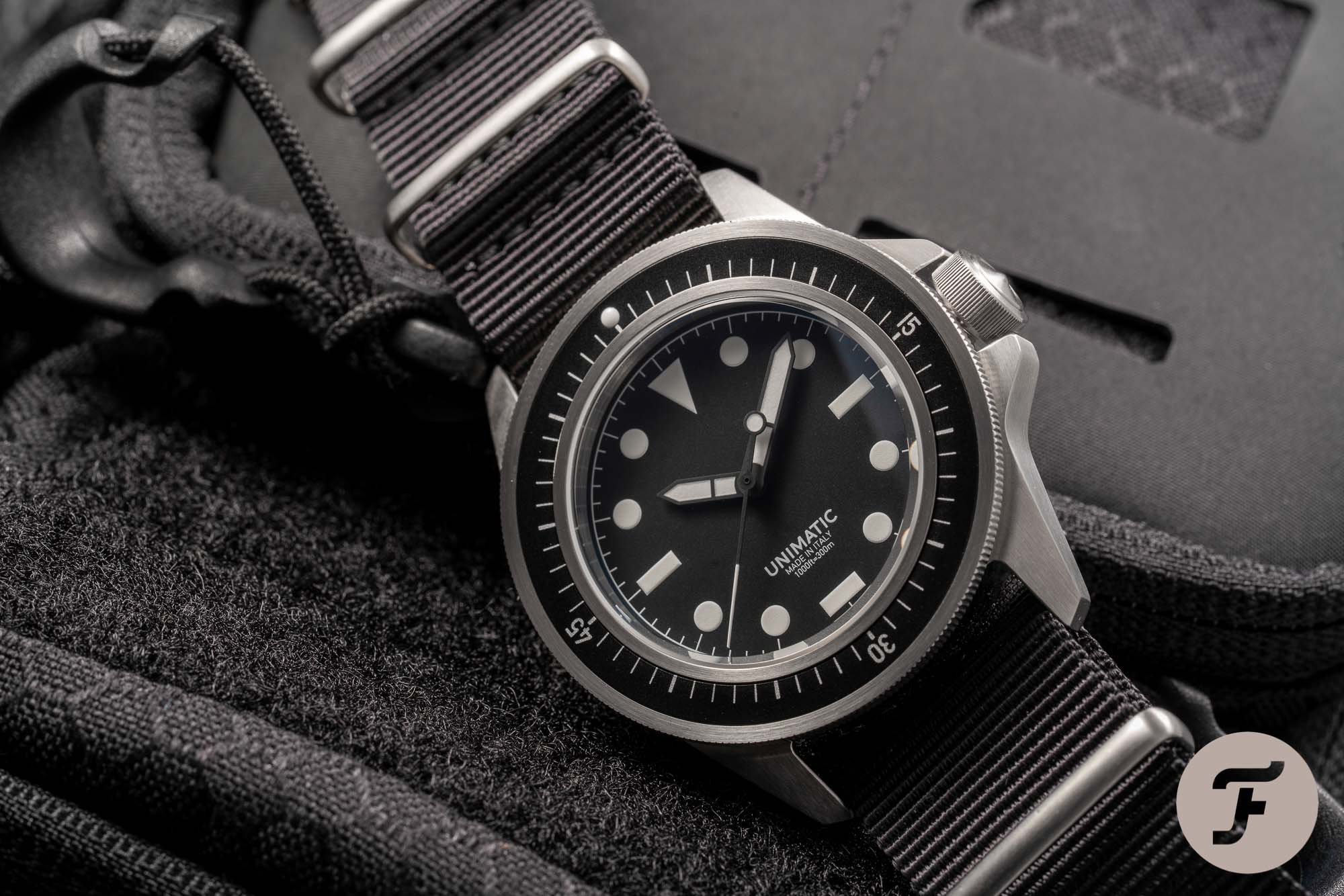 10. Unimatic Modello Uno
You heard the name, but have you checked out the watch? Unimatic offers a blend of design, usability, simplicity coming to you from Italy. Jorg is a huge fan of the brand and reviewed a bunch of models from it. Subsequently, he was the one that introduced me to the Unimatic brand and talked about it passionately during my last trip to The Hague. Their brand philosophy is somewhat special; they create minimalist watches based on iconic pieces. Orders start rolling in and when the quantity is gone, it's gone. So, if you visit their site, you'll find much more in the Archive section than in the current collection. I must say, this is definitely an interesting business approach, but it seems to be working for Unimatic. I love their SpongeBob Modello Uno, such a fun piece with crazy lume made only in 100 pieces. Badass!
Price: €793
Badass factor: 🤘🏻🤘🏻🤘🏻🤘🏻