Baselworld: Grand Seiko and Casio are OUT Indies are IN
From over 2000 exhibitors a decade ago, to 520 this year
It may seem a little early to talk about 'news' of Baselworld 2020. But news has been breaking from the organiser and from major brands lately, and we don't want you to miss out.
A while ago, Fratello has been informed by Grand Seiko and Seiko that the brands have cancelled their presence at Baselworld 2020. Instead, they will be staging their own GS Summit in Tokyo in early March.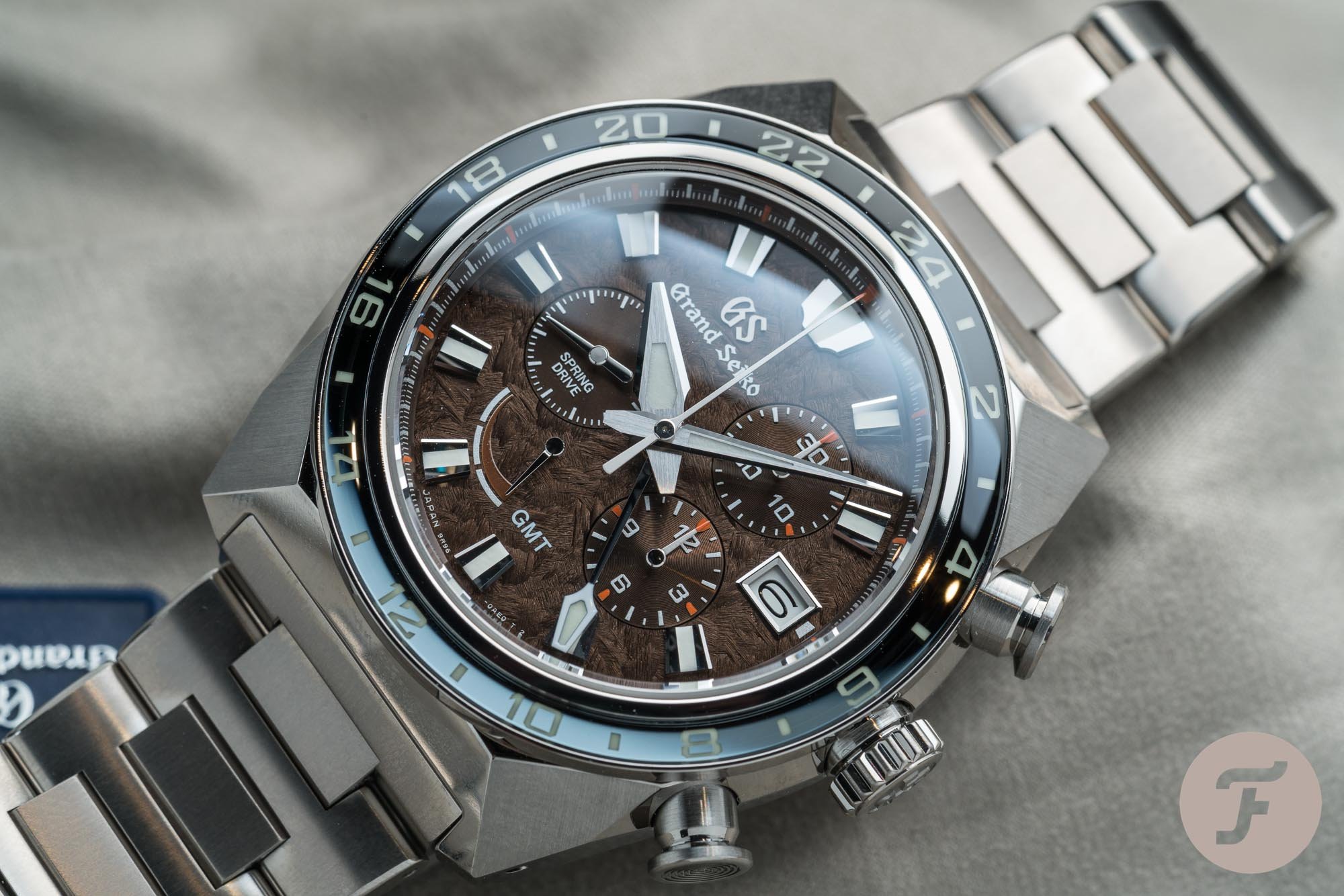 After exhibiting for 30 years, Seiko has cited the dates of the 2020 event as the 'official' reason for its departure. Scheduled for 30th April – 5th May, the fair is too late for the manufacturer because it conflicts with the Golden Week (a major holiday in Japan).
Following suit, Casio, maker of G-Shock, has also announced its exit due to the clash in schedules.
That's interesting. Because…
Meanwhile, the prominent Japanese group CITIZEN has announced the continued participation of their brands Citizen, Bulova, Alpina, Frederique Constant, and movement manufacture Miyota, with a glowing testimonial on the show.
Independent royalty Patek Philippe and Rolex stand strong to be the two main pillars that won't falter. Chopard, Chanel, and a number of high profile brands have recently reaffirmed their commitment, so has LVMH's watch division, representing Bvlgari, Hublot, TAG Heuer, and Zenith.
Understandably some of us have kind of tuned out of the Baselworld news given that Richemont, Swatch Group, Breitling, Audemars Piguet and many more have gone on their own paths. That's like half of the industry we care about. In effect, exhibitor numbers have been on a downward trend from over 2000 a decade ago, plummeted to 520 this year.
Following suit, Casio, maker of G-Shock, has also announced its exit due to the clash in schedules.
The show is on a rescue mission and has vowed to introduce initiatives that would aim to lower the cost of participating, attract more consumers to the event, and transform the whole week into a far greater experience. So far, we haven't felt the pulse throbbing (yet). It may sound crude, but who wants to watch it die a slow death?
And then, in recent weeks, this popped into my Inbox…
From: Baselworld 2020
Subject: …all eyes on the independent brands
"De Bethune is one of the new arrivals for the 2020 edition. It has joined renowned watchmakers such as Akrivia, Ateliers Louis Moinet, Chronométrie Ferdinand Berthoud, Claude Meylan, Czapek, Kari Voutilainen, L'Epée 1839, Reservoir, Romain Gauthier, Urwerk and many others…Baselworld is strengthening its leadership position as the preferred platform for independent brands.
"The areas of Hall 1 on the south side dedicated to the hosting of Les Ateliers, the Watch Gallery and the Incubator [all to serve a diverse variety of independents] have also been the focus of attention in recent months by Baselworld."
Just as we wrapped things up for Christmas, another piece of news release came in, "More than fifteen independent brands have joined together to participate in Baselworld 2020. Grouped under a new banner «The Watch Lounge»". This is a new separate space created to complement the aforementioned in the same hall, with another concept to present small, independent, and so-called micro brands.
Baselworld is raising the game to bank on the independents, expanding the hall to give prominence to the segment. They have crunched the numbers and know the collective worth of these boutique brands and artisan watchmakers. If they could lure back a lot of the defectors who have been exhibiting at the adjacent hotels, the hall could become quite a destination to attract collectors and consumers alike. Not to mention recouping the revenues drained out to other venues.
Smart move.
There seems to be a sign of a pulse and of getting back in touch with the market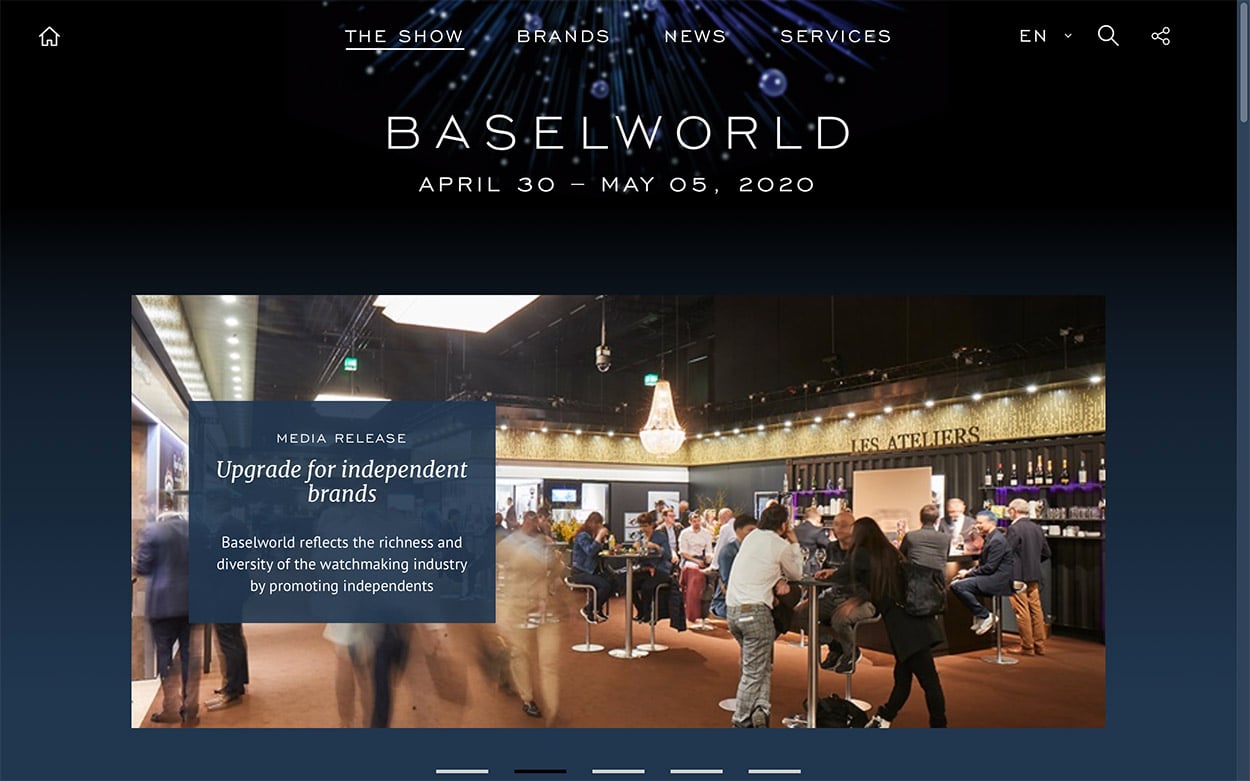 Baselworld is in a fierce bid to resuscitate the 102-year-old show. There seems to be a sign of a pulse and of getting back in touch with the market. Granted, there is one huge difference between this year and last year. A new boss has been installed with a new management direction.
Mr Michel Loris-Melikoff took over as Managing Director of the show last year, just weeks after Swatch Group made a dramatic last-minute exit. A former lawyer and private banker with 20 years' experience in large-scale events such as FIFA and UEFA, Loris-Melikoff has come in with fresh eyes and is determined to radically revamp the show to catch up with modern times.
Baselworld expects exhibitor numbers to rise above 600 in 2020
"We are continuing our work to transform the show. Baselworld aims to be a community and unifying entity."  Loris-Melikoff recognises the many independent brands who contribute to the richness and diversity of the watch industry. His team and an entire community have come together to redeploy focus and resources to strengthen the segment's representation at the fair.
It is only good news for the market to see what I see in the independents. Educating the buyers and influencing the players is a long road. Baselworld expects exhibitor numbers to rise above 600 in 2020. There have been suggestions of new formats or models. Reviving the show needs drastic changes. Playing the Independents card is not enough. But I think there is hope.