#BEACHVIBES Are Back — We're Off On Vacation With Watches From NOMOS, Doxa, And Citizen
And the best beach gear around, including an eFoil!
This year, everyone is traveling again, but for some reason, it doesn't seem like the airports have caught on. In August, half of Europe is either already at or en route to a sunny destination, so here's fingers crossed for smooth traveling. Finally, the #BEACHVIBES are back, and we're here to enjoy them.
You might even choose to skip the flights and include a road trip like some of our editors, and here are the best watches and beach gear to pack. There will be the need for a roof rack if you want to go surfing, though. Go classic or let us welcome you to the future with a hydrofoil board that will send your beach-sports cred through the roof (or should that be "parasol"?).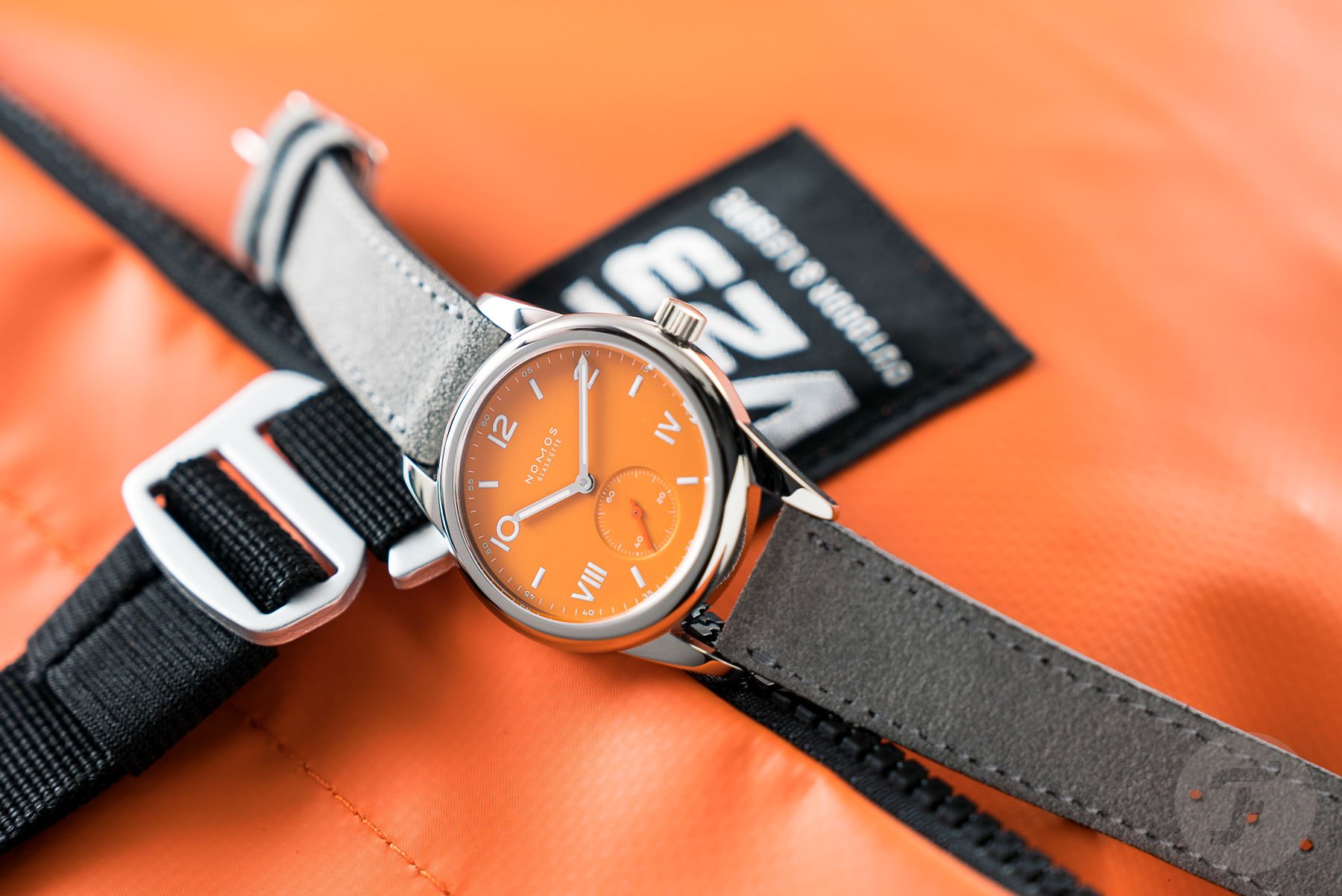 NOMOS Club Campus Future Orange 36
Too dressy for the beach? I'm not advocating a leather strap for swimming, but this round NOMOS is a strap monster. Get some cool NATOs and a tropic rubber strap, and your holiday watch choice is ready to go. The long-lugged case will make it wear more like 38-39mm watches, and that orange? Like distilling the taste of a thousand mandarins into one shot glass. The architect-cool of NOMOS is remolded into an intensely cheerful summer watch with a difference. This has more wrist presence than an in-your-face Hublot, but it is a studied choice. The "California dial" and popping seconds hand only underlines the flash factor and summer fun, but bring that lovely soft suede NOMOS strap with you for evening cocktails. With its in-house Alpha caliber, slim case, and 100m depth rating, the Club Campus outguns plenty of Swiss heavy hitters at €1,100.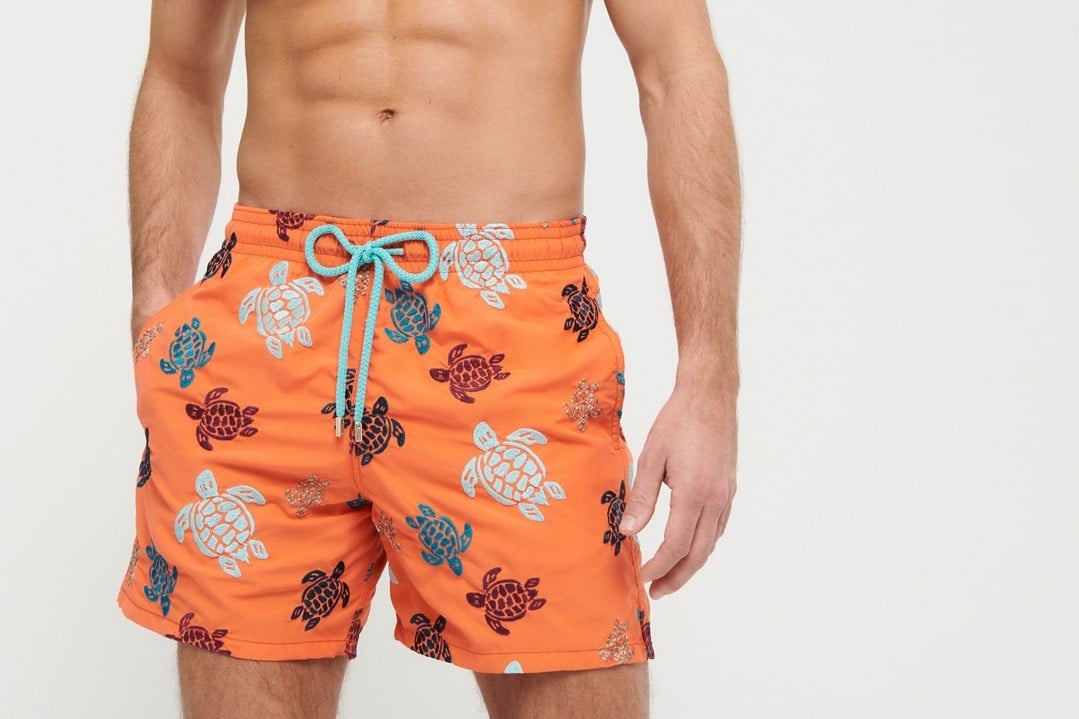 Vilebrequin shorts
A pair of Vilebrequin swim trunks are seriously expensive swimwear couture at €480, but if this is your first foray into the sun after two years of pandemic and post-pandemic boredom, just do it. Life's too short, and what a great match to the satsuma-fresh NOMOS Club Campus, eh? These turtle-embroidered shorts from Vilebrequin are an investment in fun and summer memories. And with their quality, I'm talking sustainability. You might find a fun pair at H&M, but you don't want the elastic to snap mid-air while live streaming that cliff dive, do you?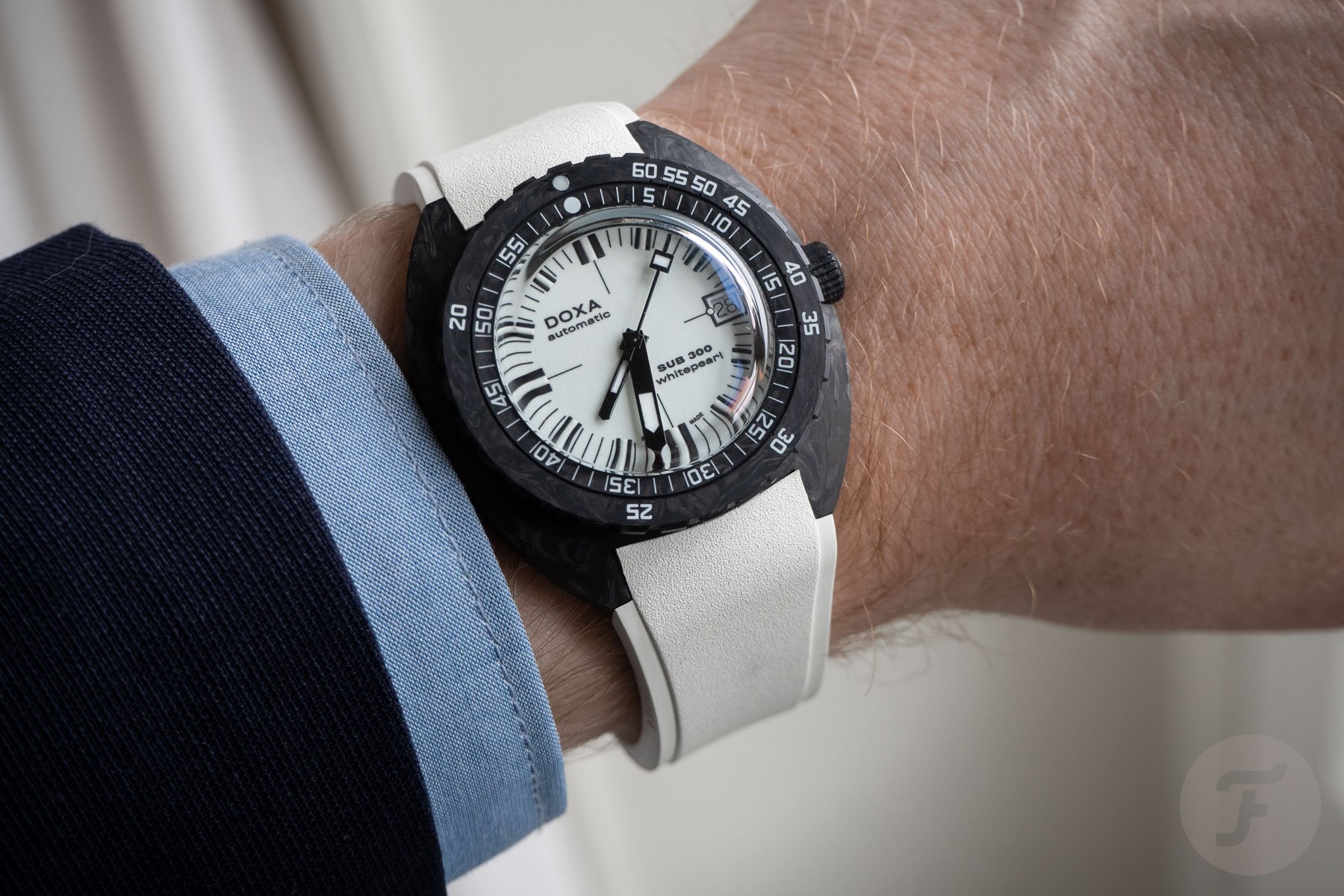 Doxa SUB 300 Carbon Whitepearl
Such a light watch that you'll almost forget having it on, the SUB 300 Carbon series is a summer delight. The SUB 300 in steel is a paragon of weird-shaped comfort, but this carbon case makes for next-level ergonomics. With a COSC-rated ETA caliber and a 300m depth rating, this is all the beach-worthy dive watch you need. We are used to mad splashes of color from Doxa, but the Whitepearl plays a different game. It is almost like wearing the first digital sketch of the SUB 300 Carbon design before filling in the colors. The crisp graphic quality of the intense white dial against the forged carbon case is icy fresh, and the shaped rubber strap matches to a tee. If you're into classic diving without a computer, the Doxa SUB 300 is just as capable a tool watch as Cousteau's late-'60s version. Oh, and at €3,890 that crisp arctic dial is also fully lumed, glowing for hours after dark.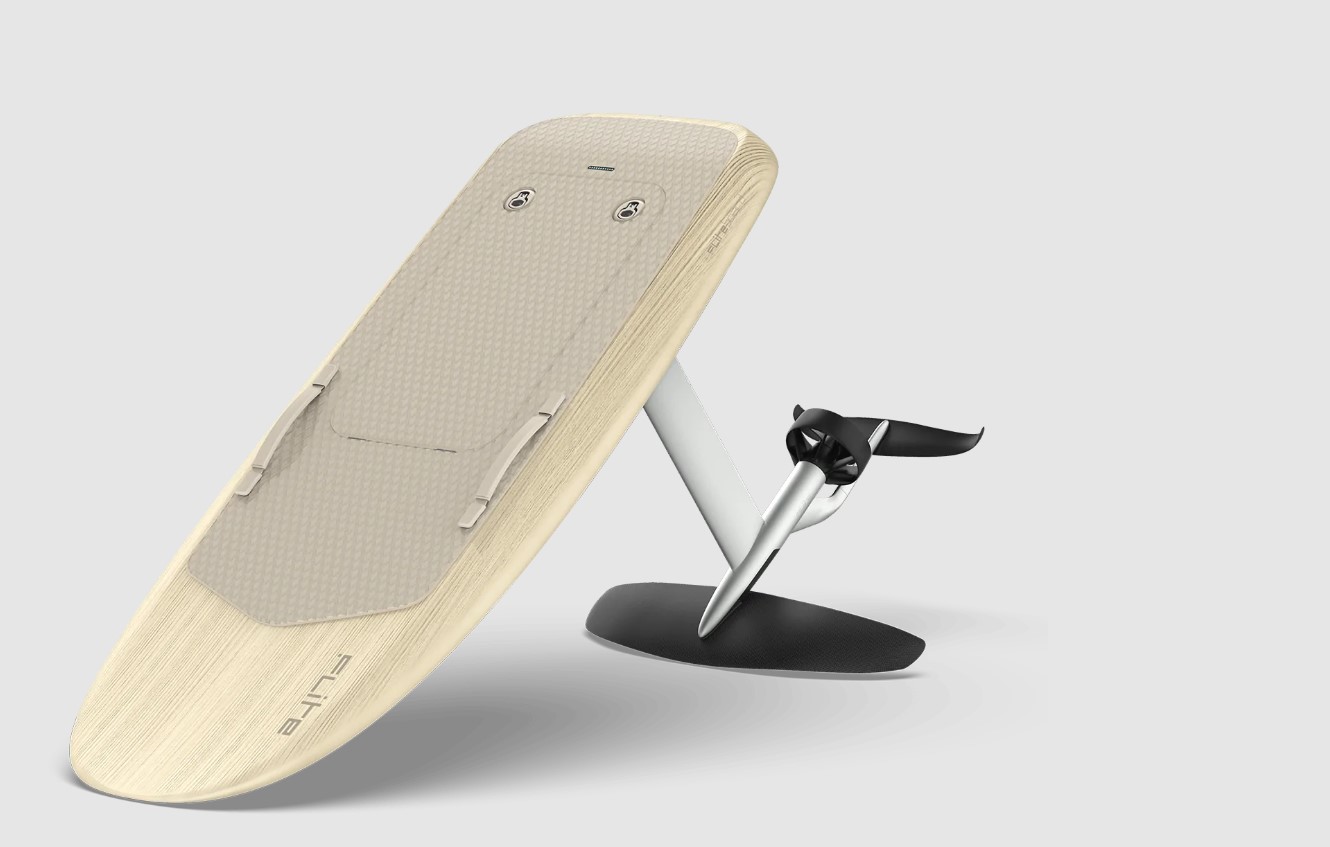 Fliteboard eFoil
Yes, the future has arrived, and you've all seen the videos. The tanned youths you see floating on air on a surfboard above the surface of the sea in those clips could be you. Fliteboard makes some of the most advanced eFoils, an electric-powered hydrofoil shaped like a surfboard. I can guarantee you it takes some time to master, but at €10,600 you can surf on air. Just a word of advice: I would spend a couple of days in a secluded cove practicing unless you want to become the entertainment of the day at your local beach. There's nothing wrong with that, but you're aiming for cool, not comedy, man.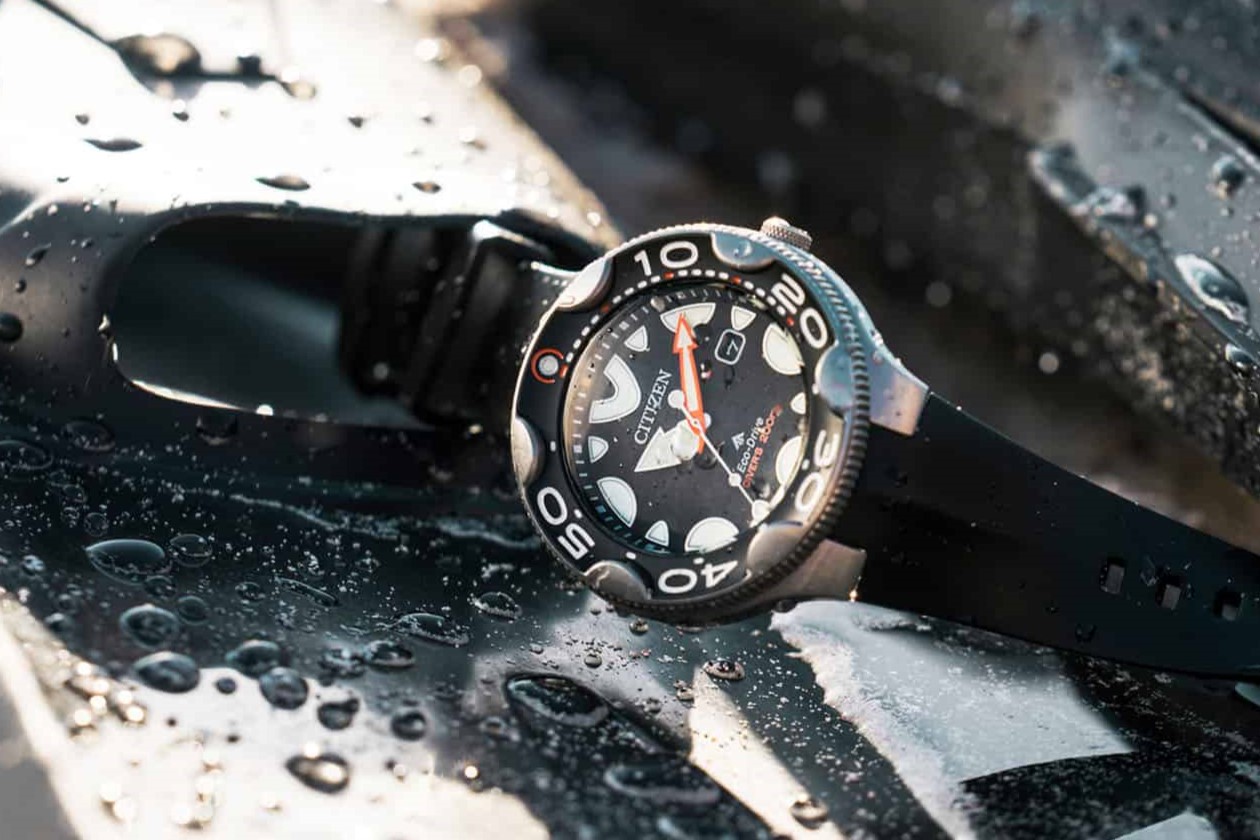 Citizen Promaster "Orca"
This brings me back to 10 years ago when I was rocking large, affordable divers. My collection was unfocused but all about a colorful cool factor, and this sub-€500 Citizen has a bucketload of it. With a massive rounded case of 46mm, this will only work with short sleeves or no top (#BEACHVIBES, get it?), and it makes no secret of its diving intent. The chunky case is smooth with a sleek rubber strap and an odd bezel with grippy protrusions. Its weird-cool quota matches the mushroom-trip design of the indices. The in-house Eco-Drive solar quartz caliber E168 powers the beast. Trust me, Citizen builds solid dive-watch beaters like no one else for the price. Whether you pick the blue or black version, neither one is elegant, suave, or appropriate with formal attire. But this bulbous solar-powered giant is guaranteed to put a smile on your face at around €475.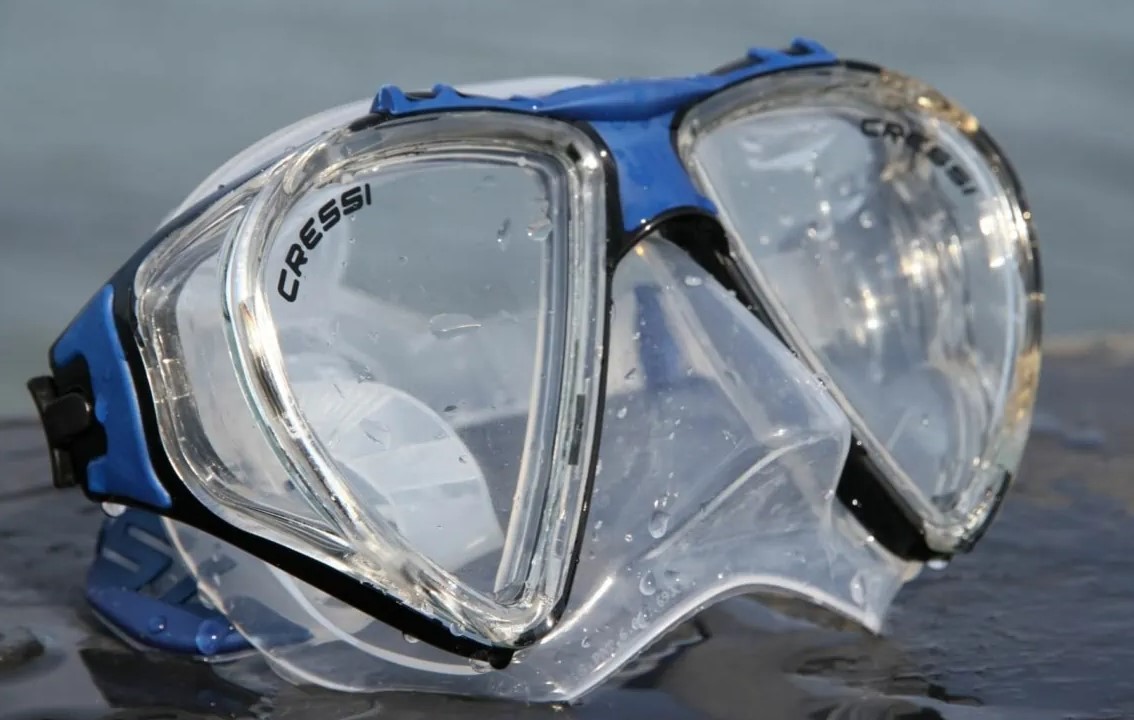 Cressi Penta+ diving mask
At around €75, this Cressi Penta+ diving mask is a great match to that big Orca tool watch. Aesthetically pleasing and high quality, it ranked number 1 in this year's big mask test on Divein.com. A good mask is vital whether you snorkel, free dive, or bust out the full SCUBA set-up. Perhaps this year, you'll open up a new sub-sea world, as this bug is easily caught in the summer. Get some nice swim fins and a snorkel to go with it and get exploring.
My sun-drenched Fratelli, what do you reckon? Are you ready for the beach? Or do you simply prefer lounging in the shade with a Negroni? Let me know in the comments. I'm off to soak up some #BEACHVIBES.
Find me and follow me at @thorsvaboe