Becoming A One-Watch Guy: Is Rolex The Best Option Out There?
The crown's allure is undeniable, but is it truly the way to go?
Recently, at Fratello HQ, we re-lit the flame of an age-old question: should/could you aspire to be a one-watch guy/gal? Well, some of us agreed, and some disagreed that it is even possible. When entertaining the notion of scrapping the collection, pawning everything off, and choosing the one, we suggested possible candidates. Somehow unavoidably, a number of Rolex watches popped up in our discussion. And it's not hard to imagine why. The brand has built an impressive reputation. Its high-quality luxury timepieces are not only versatile but also reasonably sized for both men and women. But this left me wondering: is Rolex the only way to go? Or is it the easiest?
You could look at a Rolex Submariner, an Explorer, or even an Explorer II, and see a perfectly versatile watch. They are tough, yet refined. They can be worn over a neoprene sleeve 25 meters underwater or in the jacuzzi (at your own risk, of course). And last but not least, they can certainly be dressed up or down. On their bracelets, they are unmistakably Rolex. Therefore, they look equally as good with jeans and a sweater as they do with a suit. Fashion faux-pas or not, it seems that something about the timelessness of the brand allows for the "fashion rules" to be slightly more flexible. You wouldn't think twice about someone wearing a 36mm Rolex Explorer in formal wear, especially if worn on a black leather strap. And that's without even crossing the line into an Oyster Perpetual, which is slightly dressier than the Explorer.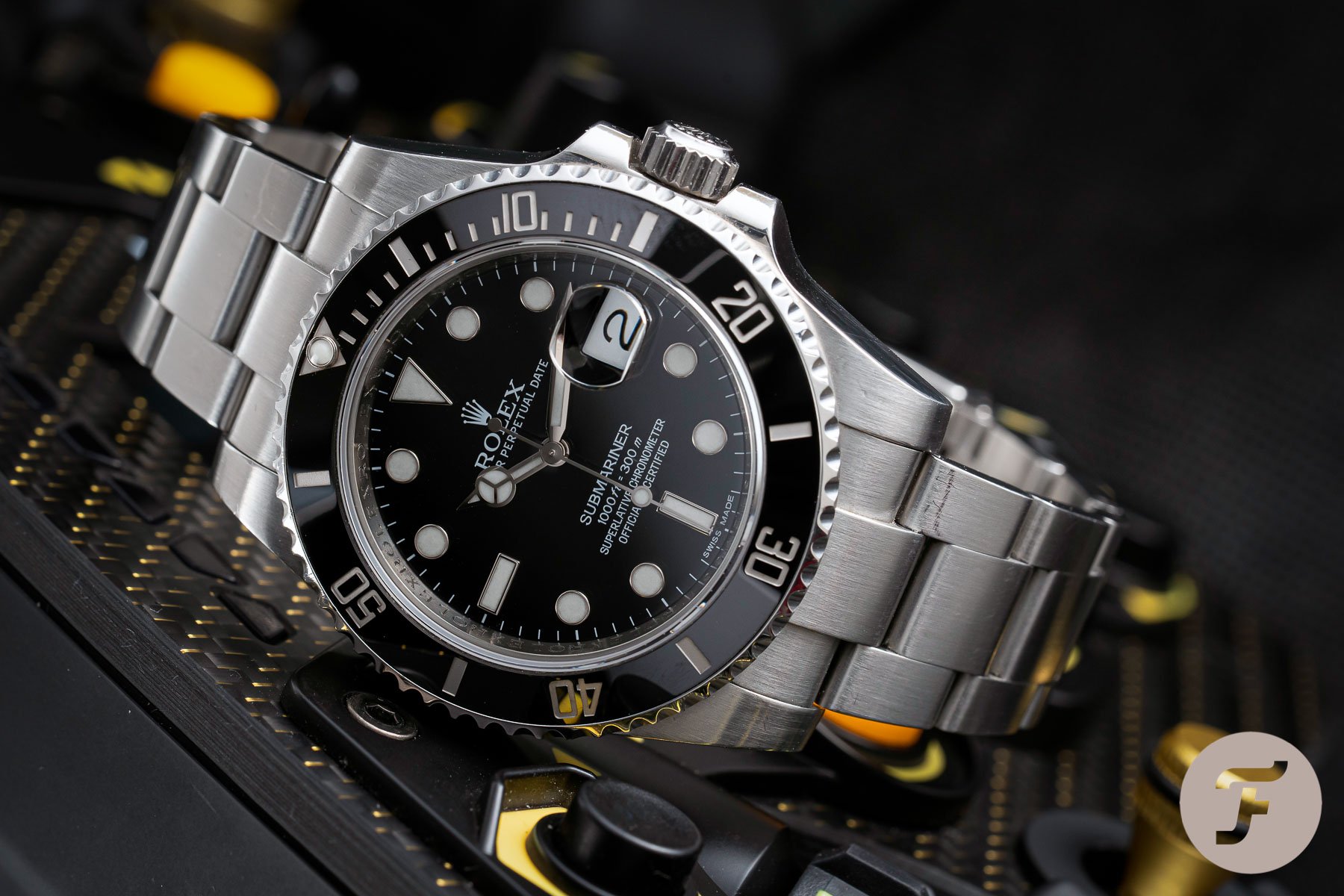 The Rolex appeal
It's undeniable that Rolex watches have a certain something to them. There's a phenomenon, to which I can personally attest. A sort of inverted bell curve, where the x-axis represents how long you've been into watches, and the y-axis is your appreciation for Rolex. At first, with a rather narrow field of view in horology, you like and appreciate the brand. After all, when you don't know anything about watches, Rolex is the brand. As your knowledge grows, and you find out about sales tactics, shady dealings, and how the watches are often worn as a mere status symbol, you become weary of the brand, and even start to dislike its watches. But with time, as you delve deeper into the world of watches, and you learn more about what makes Rolex special. You start to appreciate the brand once more, and you may even want one of your own.
Too bad you can't have one!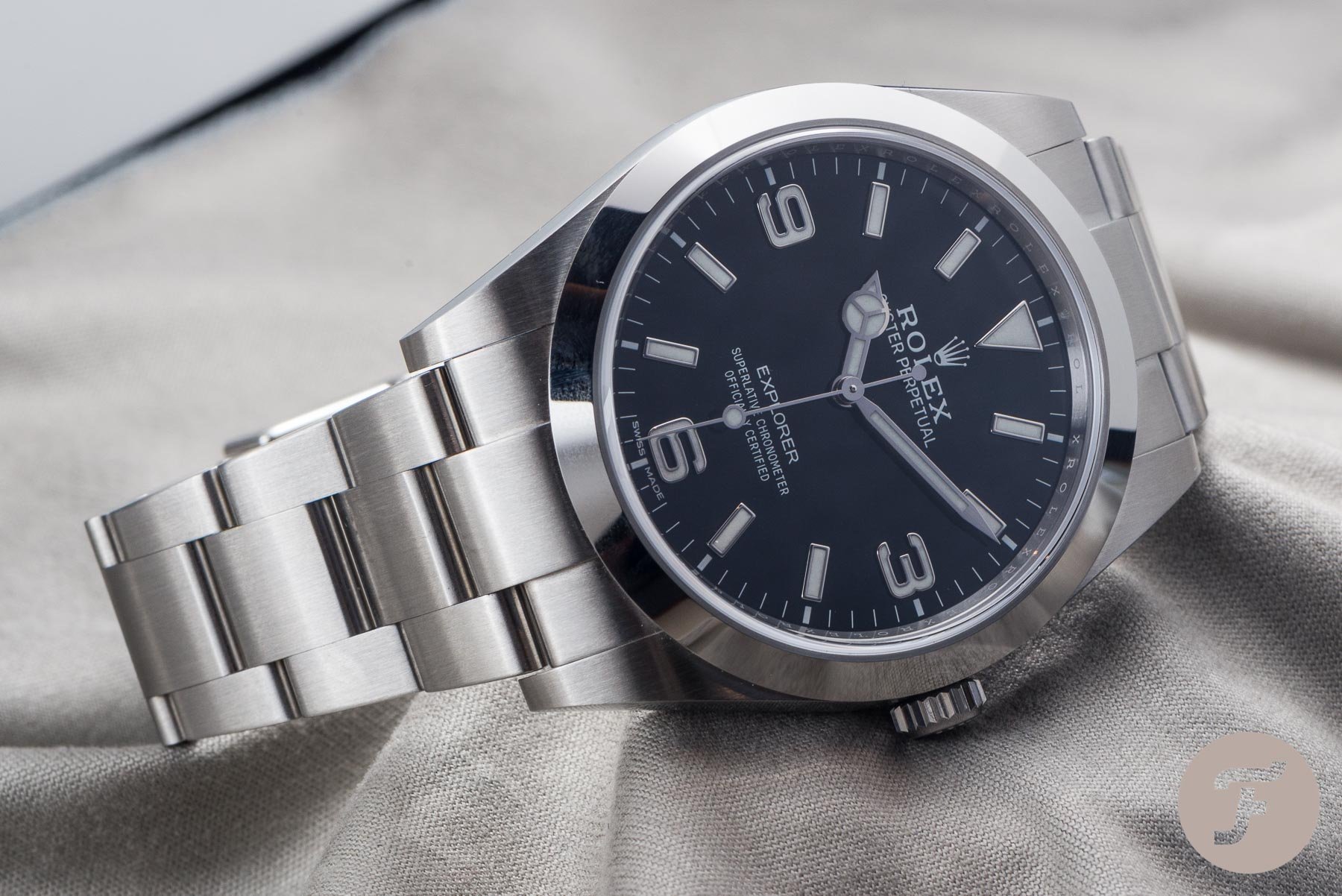 I'm not saying that because it's a decision I made myself. If it were up to me, everyone could just buy what they want to buy. But sadly, this is not the case. This is the one point of contention left to conquer when climbing the bell curve upwards. However, if you're anything like me, you probably like the older models — the five-digit references of yore. So, in order to get your hands on one, you have no choice but to go with pre-owned, and pay the Rolex premium. Does it make sense that a 16570 sells for just about the same as a modern Explorer II (226570)? Not to me. But the difference is, those 16570s you see on Chrono24 are actually there, available in exchange for the price listed. Chez Rolex however, well, you'll be waiting a little while for the privilege of them taking your money.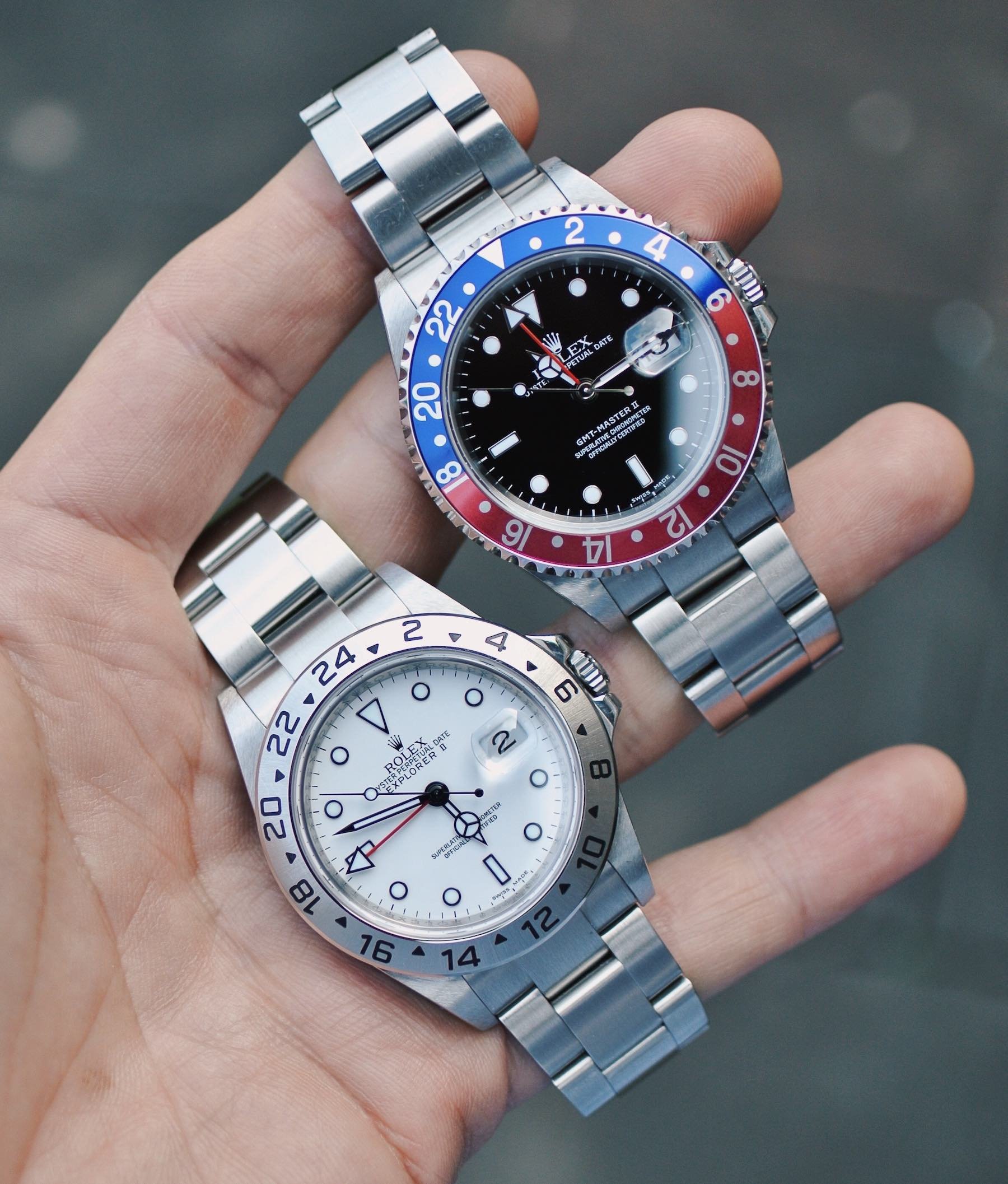 The best only way to go?
I'm not hating on Rolex here. You'll find out soon enough, as we Fratello editors start to write about our grail watches, that mine certainly has a crown on the dial. Things are how they are, and there's nothing we can do other than accept that fact. But this isn't what we're discussing here today. The question is this: is Rolex the only way to go when wanting to become a one-watch guy? I've already mentioned how, quality-wise and design-wise, it makes perfect sense. Think about it — technically speaking, most of Rolex's models have enough water resistance to make them perfectly suitable for any scenario imaginable. I guess the availability/difficulty in purchasing your desired model is the one pesky fly in an otherwise tasty soup. Whether you call the waiter over and order something else, or double down and clear your plate, fly and all, is up to you.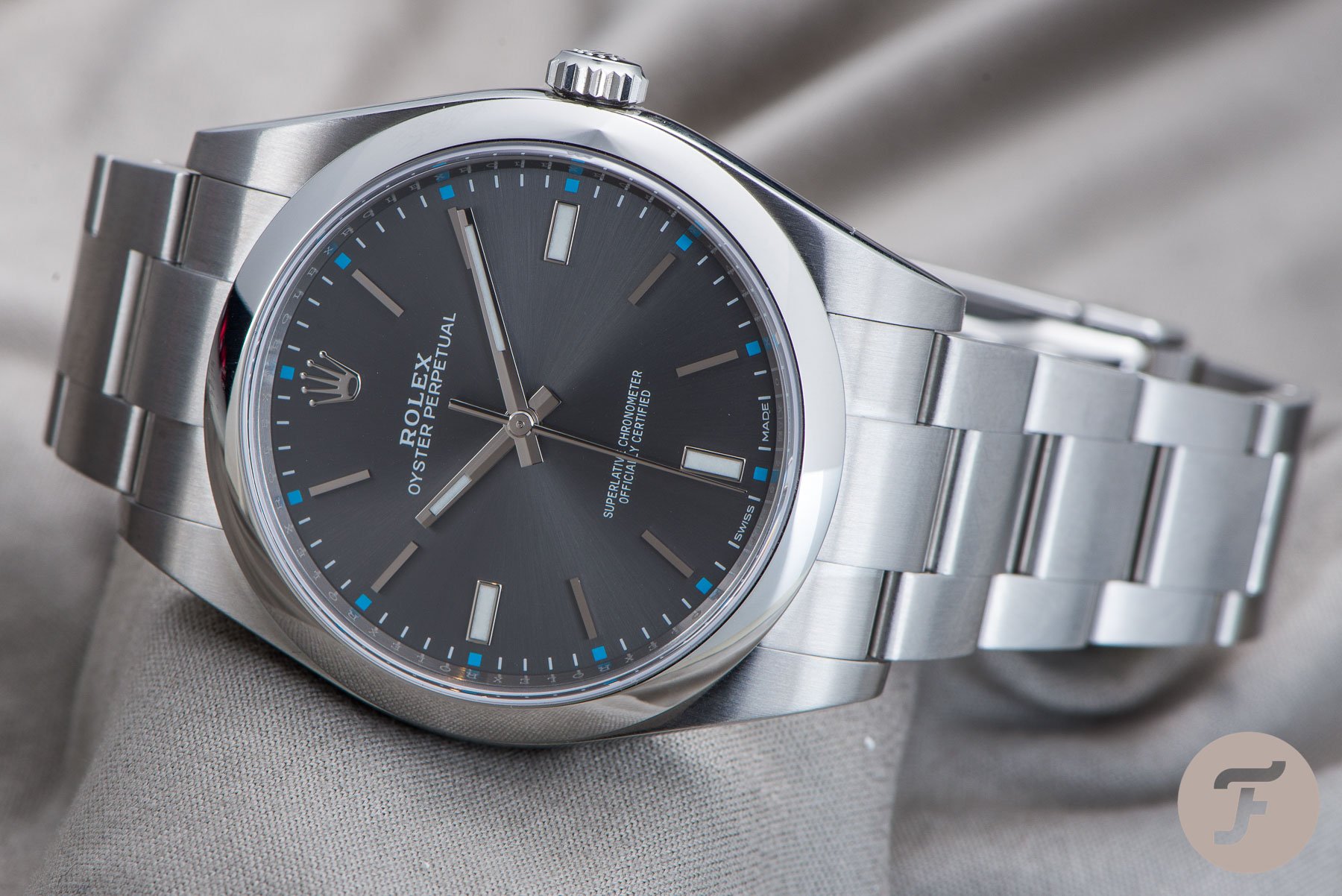 It did make me think that maybe, the tendency to go with Rolex when looking for the one watch is not even due to it being the best option. Instead, perhaps it's a quick conclusion to come to because it's simply the easiest way to go. Or, should I say, was the easiest? In an alternate world in which one could stroll into an AD or boutique and pick up any of the brand's watches, I'd say that you couldn't really go wrong. However, this is sadly not the case. Rolex does have that universal reputation. Even celebrities and influencers can be spotted wearing them, likely just because it's the brand to have or be seen wearing. But I can't help but think that there are other brands out there, both old and young, that might even better suit the needs of someone who aspires to own just one watch.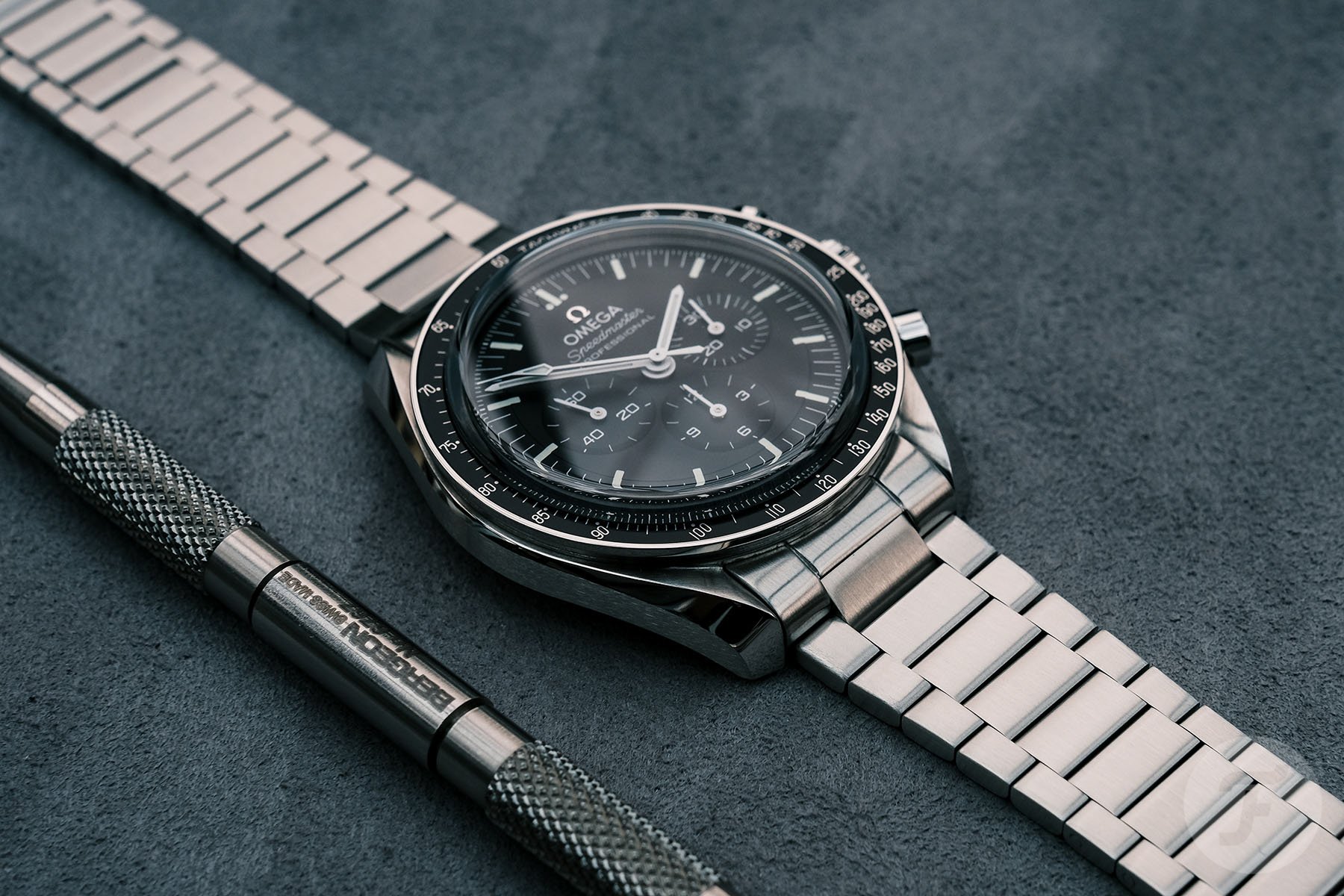 Alternatives for a one-watch collection
So, what else is out there? Well, I think you'll find that there is plenty out there. In fact, the choice is overwhelming. We all know that preference when it comes to watches is extremely subjective. Some might love the Omega Speedmaster Moonwatch (you know we do here at Fratello) but for others, the watch just might not check all the boxes. Others might love their Breitling Aerospace or even a very special G-shock. What I'm saying is that you don't have to agree with the options I'll list below. They are just options that I would consider if trying to consolidate down to one watch. That's something that, personally, I have no intention or aspiration of doing (for now, anyway — who knows where watch collecting will take me in the next five, ten, twenty years).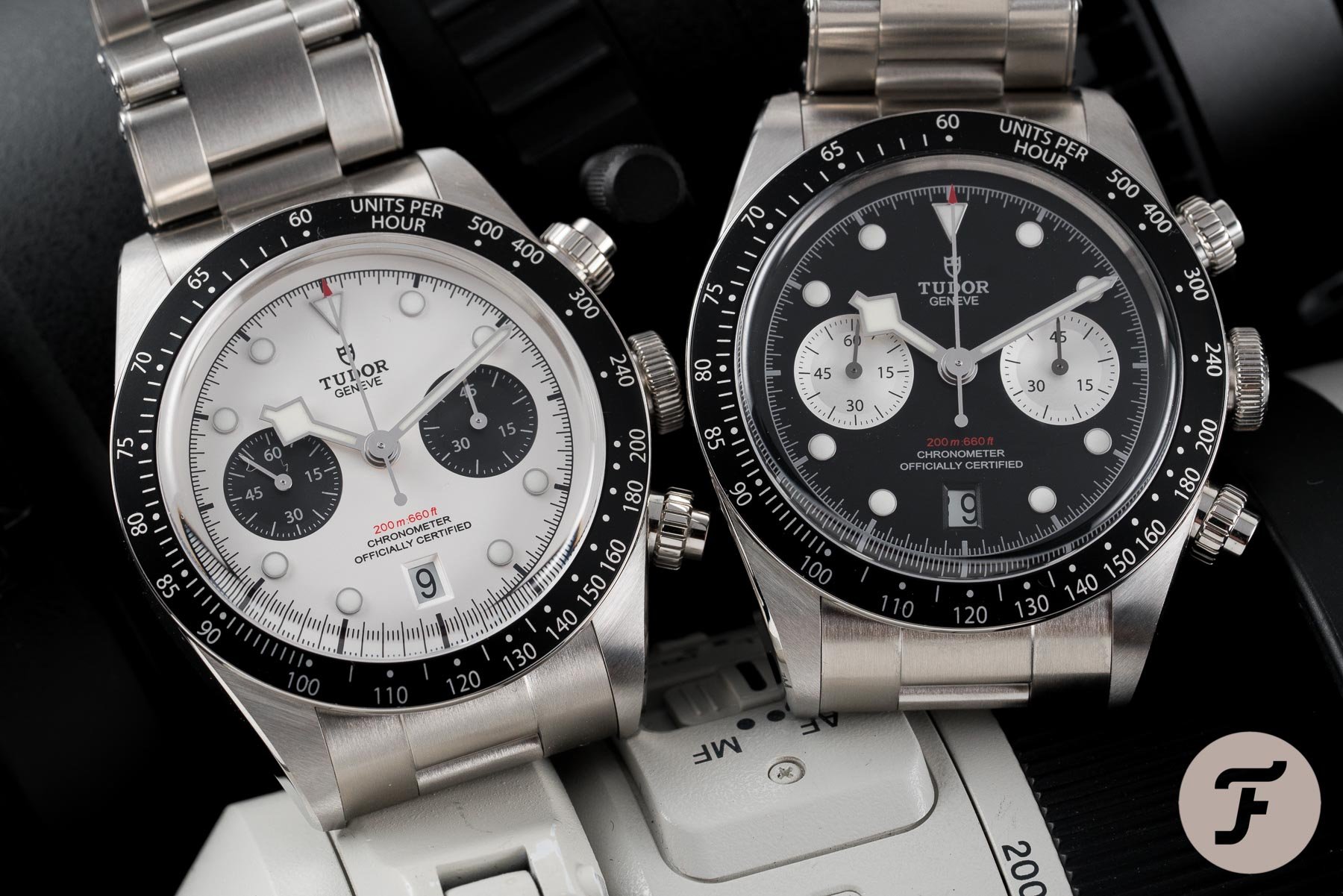 My non-Rolex one-watch picks
So, employing a healthy dose of imagination, I put myself in the shoes of someone who was looking for the watch. I've narrowed it down to three watches. I feel that they cover a decent range in terms of style and function, and they all come in at well under €10K. Covering the main bases, I'll include a dive watch, a chronograph, and a three-handed pilot's watch. And though, on their own, they could be a perfectly versatile one-watch "collection", together they make for a perfect trio.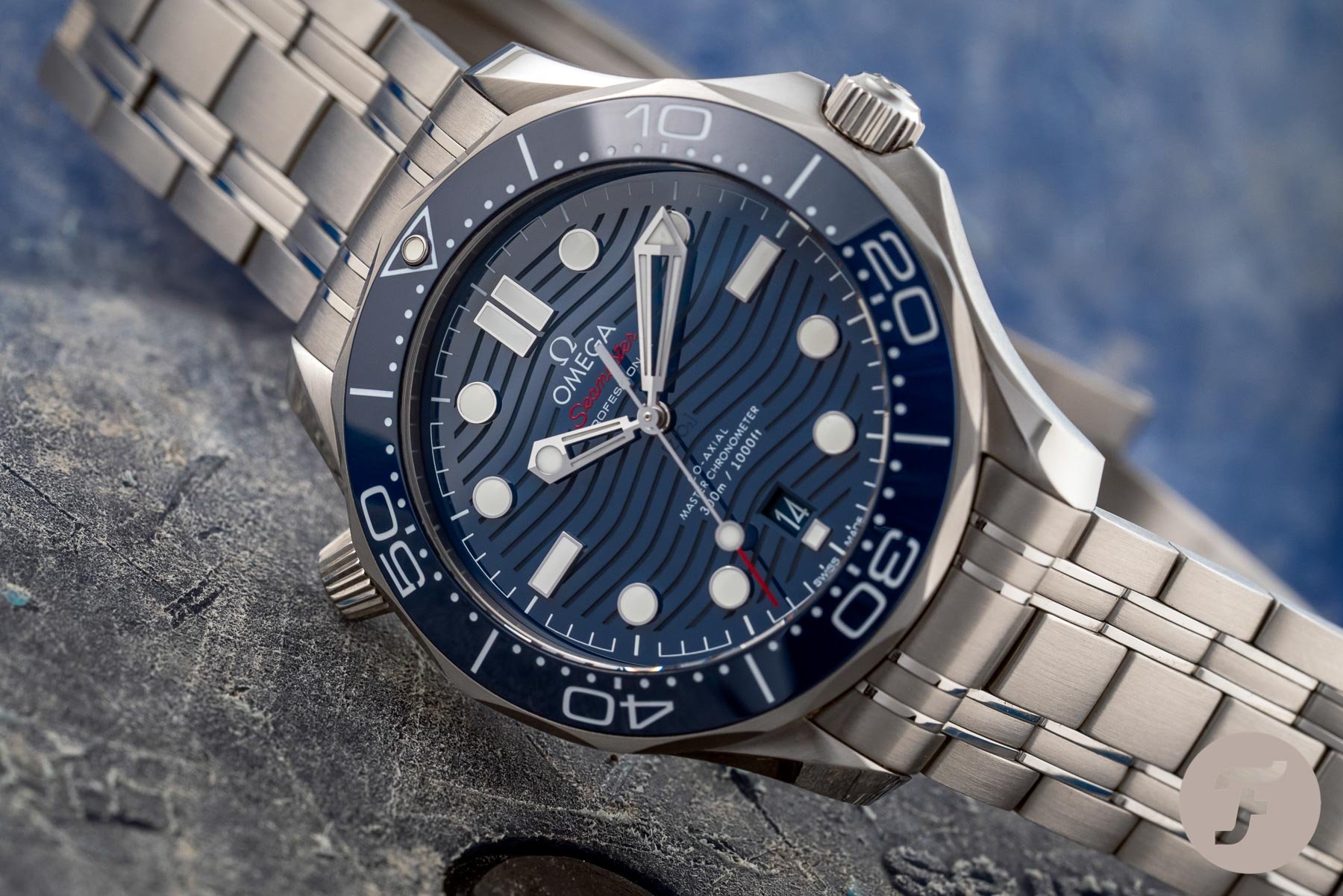 Omega SMP 300M
My first pick, and the priciest of the three, is the Omega Seamaster Professional 300M (210.30.42.20.03.001). In this case, I'd pick the blue model on the steel bracelet. As Mr. James Bond himself has shown us on numerous occasions, the Seamaster is not just a capable tool watch, it's also one that feels right anywhere you take it. The blue option is perhaps a little bit sportier than the black, but I feel that going with the classic Omega colorway is the way to go. Though very modern looking today, this is a watch that is sure to be a future classic. It's exciting to think about how we'll see these watches looking back in 10–20 years from now. If it's anything like the famous SMPs of the Pierce Brosnan Bond years, then you really can't go wrong.
IWC Mark XVIII
Coming in next is the IWC Pilot's Watch Mark XVIII (IW327009). I think we can all agree that this 40mm flieger is not just a perfectly sized sporty watch, it's also a timeless classic. The IWC flieger DNA is very strong in this model, but the reduced size keeps it in a sweet spot where it will never go out of style. There's nothing flashy here, and no special use of color or any other eye-catching details. But as Lex would tell you, it is often these "boring" watches that make for the best long-term companions. If you really wanted, you could stretch the budget a bit over €5K and spring for the version on the wonderful steel bracelet.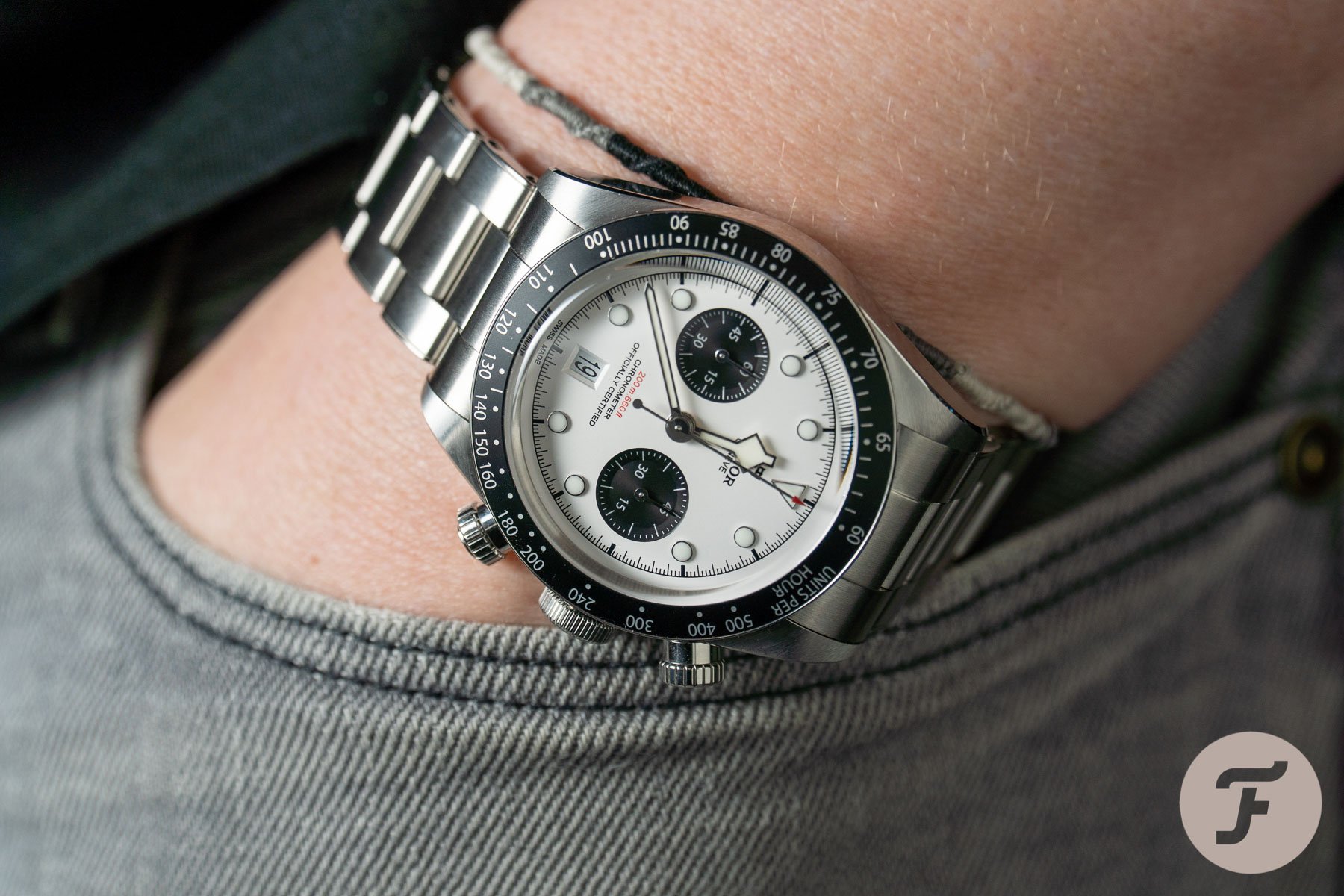 Tudor Black Bay Chrono
Last but certainly not least, if your Rolex desire keeps you up at night, you might want to consider the next best thing. Rolex's sister brand Tudor has been making quite a name for itself in recent years, but I don't need to tell you that. With many original designs that include a pinch of Rolex DNA, all the advantages listed above for Rolex also apply to Tudor's watches. Though my personal favorite is the Pelagos, here, I'll go with a fairly recent model — the Black Bay Chrono (M79360N) panda dial on the steel bracelet. With a good helping of Daytona appeal, this is one that's sure to age well. Plus, it comes very close to the sweet spot of case sizes at 41mm. If you're after a sporty chronograph with which to drive off into the sunset and live happily ever after, this might be the one for you.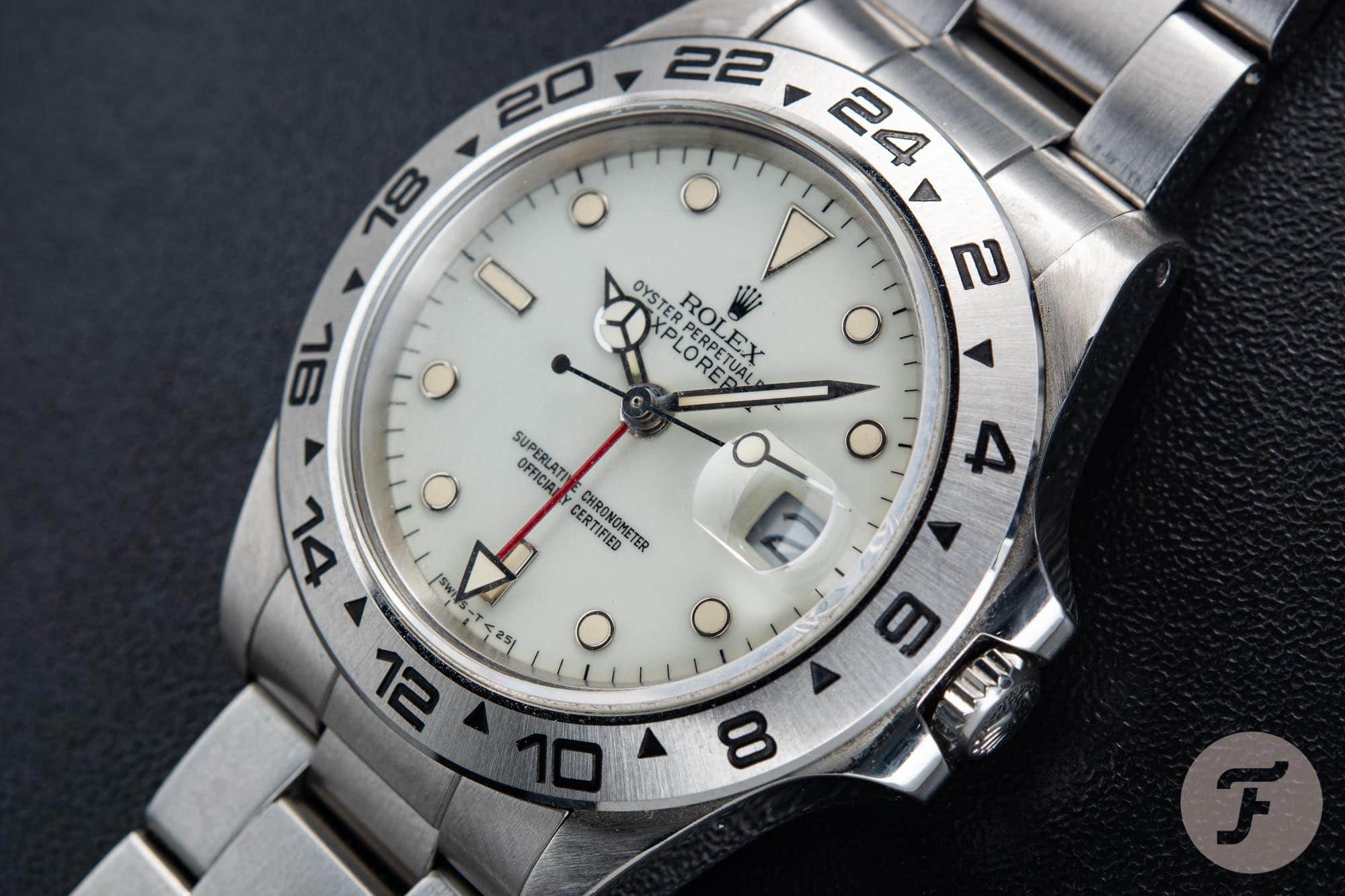 Final Thoughts
So, what have we learned here today? Perhaps that becoming a one-watch person is admirable yet unrealistic. Personally, I would find it impossible. However, these people do exist, and if you do aspire to become one, there are innumerable options out there. Rolex certainly remains an interesting one, but with how things are today, perhaps other brands will step up and take the crown. Consider the limitations in availability and how recognizable Rolex watches are to people with ill intentions, I find myself more drawn to the alternatives. I only mentioned three watches from three brands here, but imagine all the incredible options from makers like Grand Seiko, Breitling, Sinn, Oris… All that without going to big-budget brands like Vacheron Constantin, AP, and Patek, and without even exploring the world of microbrands and independents!
As I mentioned before, this is all very subjective and based on a discussion that took place here at Fratello HQ. However, I do hope that this serves as food for thought and even helps those who want to evolve in the direction of "less is more" when it comes to watches. Now I want to hear from you! Are you a one-watch guy/gal? Do you wish to be one? What is/would be your watch of choice? Please let me know your thoughts in the comments down below.
Follow me on Instagram @ncgwatches