Bedat & Co No 8 – 52Mondayz, week #44
This week I'll wear my Bedat & Co No 8. A beautifully designed and constructed watch, which is hardly known and not often seen.
Bedat & Co No 8, ref 888.018.310 – 52Mondayz, week #44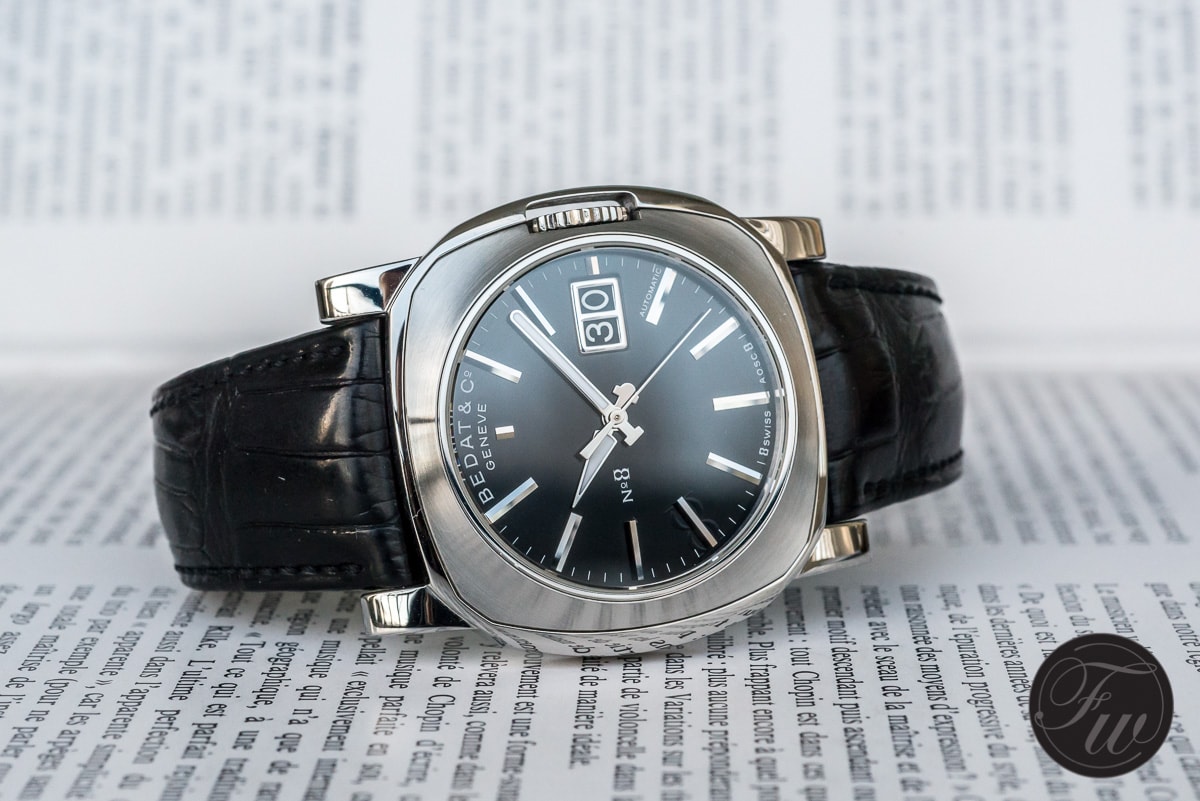 Nowadays Bedat & Co has its focus totally on ladies watches. However, one, two decenia back, there were attractive mans watches in their program as well. And my No 8 is one of them.
The reference of this model is 888.018.310 and it came either on a brown woven alligator strap with pin buckle or a black croco strap with rolled edges on a very original constructed folding clasp.
Very elegant crown construction
The main eye catcher of the Bedat & Co No 8 is the crown which is integrated in the case' middle section. Due to this construction the crown is not only very well protected, however even almost invisible. Postioned within the contour of the watch' casing it doesn't disturb the beautiful shape of it.
Many more special details
Except for this elegant crown construction, what I like so much about this watch is the amount of special details it has been designed with. The unique design of the hands for instance. I've never seen it before and for me it's unmistakably Bedat & Co No 8.
The way 'AUTOMATIC' has been printed as a thin line above the 4-index marker. Very stylish. It doesn't clutter the dial, and you have to look twice to notice it at all. Overall I like the way the information was printed in the dial. The band's name in the top and the No 8 model indication at nine, oposite to the double date windows.
The Bedat-styled 8
The figure eight is a universal symbol of perfection and infinity, which was why Bedat chose it as the emblem for their watch model No 8. The Bedat-styled 8 can be found on many, often unexpected places at the watch. Starting at the head of the crown, which is almost invissible because of its protetive construction. Then there's a black printed 8 as part of the 8-index in the dial. A small 8 is punched-in at the outside of the bottom-left band lug. Very much like a hallmark.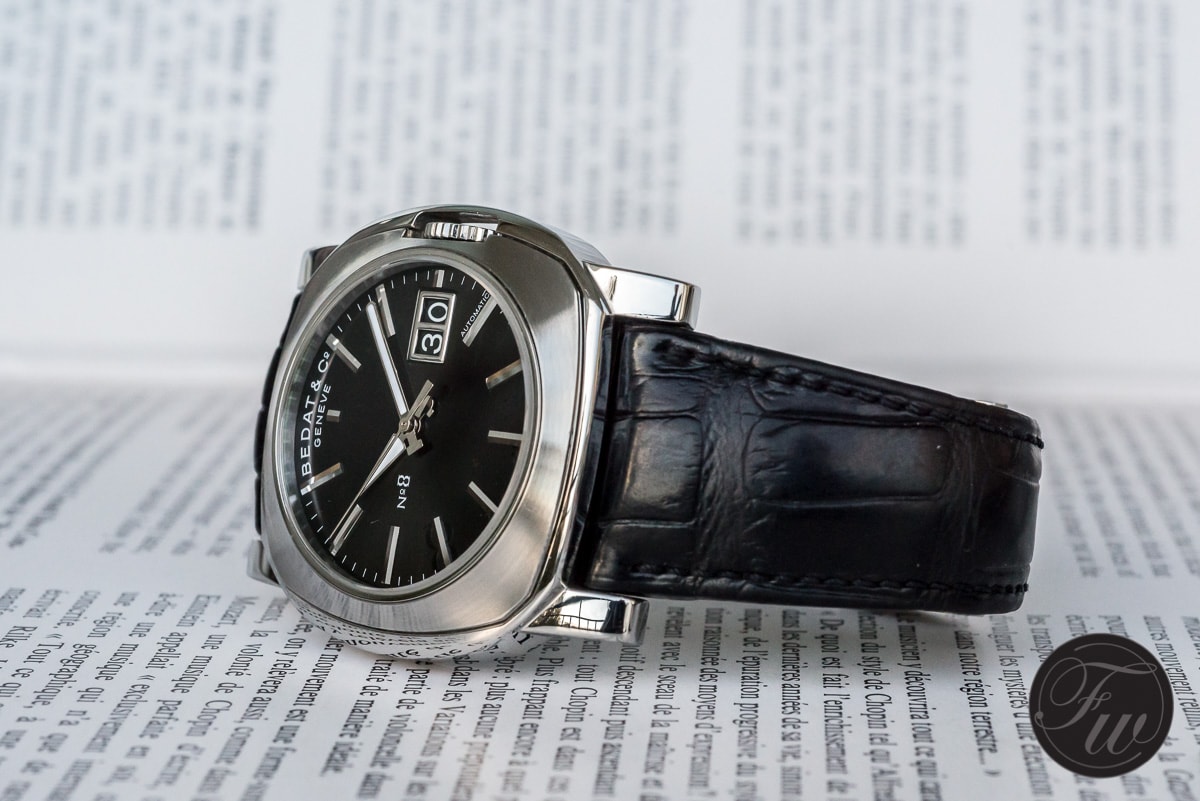 Only seen every ten days in the double date window, the 8 printed at the date disc is the specially styled Bedat 8 as well. And I think the last ones are the little 8s besides the 'Swiss AOSC' indication in the bottom of the dial.
Not often seen AOSC certification
Bedat uses an interesting and not often seen quality label, the A.O.S.C. (Appellation d'Origine Suisse Certifiée – Swiss Certified Label of Origin) which stands for a product of complete Swiss origin and manufacture. Bedat explaines about the A.O.S.C. label here.
The diameter of the Bedat & Co No 8 – and in this case of course that's including the crown – is 40 mm, and it houses an ETA 2896 automatic movement. The watch is waterproof to 50 meters and has a sapphire crystal. Not many of these watches are seen for sale. And if they are their price often is pleasantly low compared to the build quality and originality of the watch. More information on Bedat & Co can be found at their website www.bedat.com