Hands-On: Better Call Saul's Casio WV-59 Wave Ceptor
A cameo appearance in a favorite show had me reaching for my wallet
Gene, Gene, the Cinnabon machine! I don't think that I've ever purchased a watch after seeing it on the screen… until now. I had to dig deep for this one to the tune of €47.92 including free shipping. The end result? The Casio WV-59 Wave Ceptor is a cool watch!
A couple of weeks ago, my partner in crime Balazs and I recorded an episode of Fratello On Air, and we focused on Casio. Mind you, we weren't focusing on G-Shock but Casio overall. It was a fun episode, and we trotted out some eccentric models from yesteryear. Towards the end, though, I recalled that a digital watch made a small but significant appearance on one of my favorite shows, Better Call Saul. While we were recording, I took to the internet to find out what was on the wrist of the title character. It turns out that it was a modern piece known as the Casio WV-59 Wave Ceptor. Once again, while we were on air, I hit the "purchase" button on Amazon and the watch arrived two days later.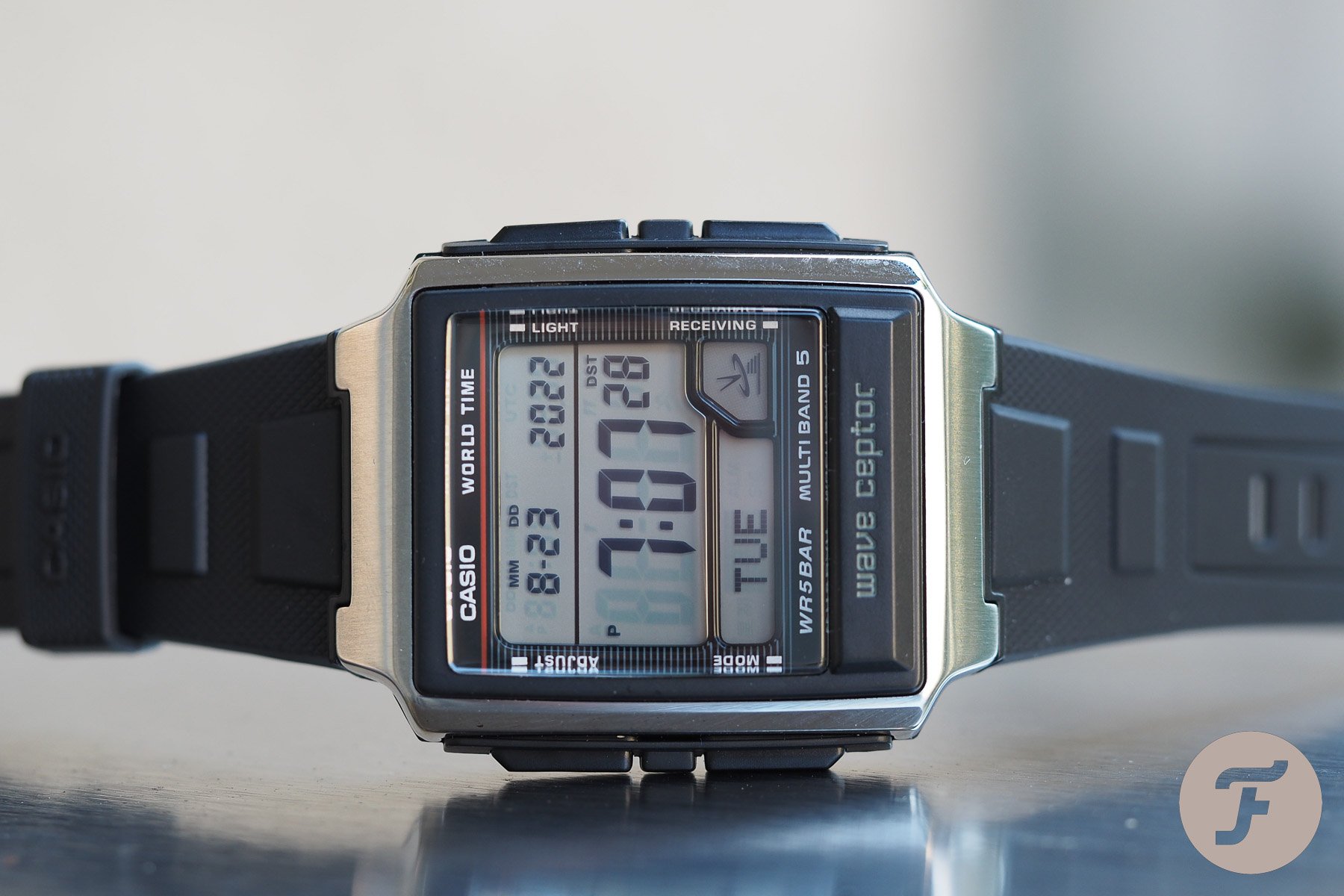 Digital watches — A complicated relationship
I'll level with you: I'm pretty blasé when it comes to digital watches. I don't love them, and I don't hate them. In fact, I rarely grab one in a pinch because I'd almost always rather wear something analog. Plus, I have zero time to read an instruction manual on how to manage all the functionality that, honestly, I'll never use. Still, I do own a few digital watches, and the podcast I mentioned above did reignite a very small fire within my soul that yearns for one. If it hadn't been for that late Monday-night session (and my Netflix subscription, for that matter), I would never have stumbled upon the Casio WV-59 Wave Ceptor.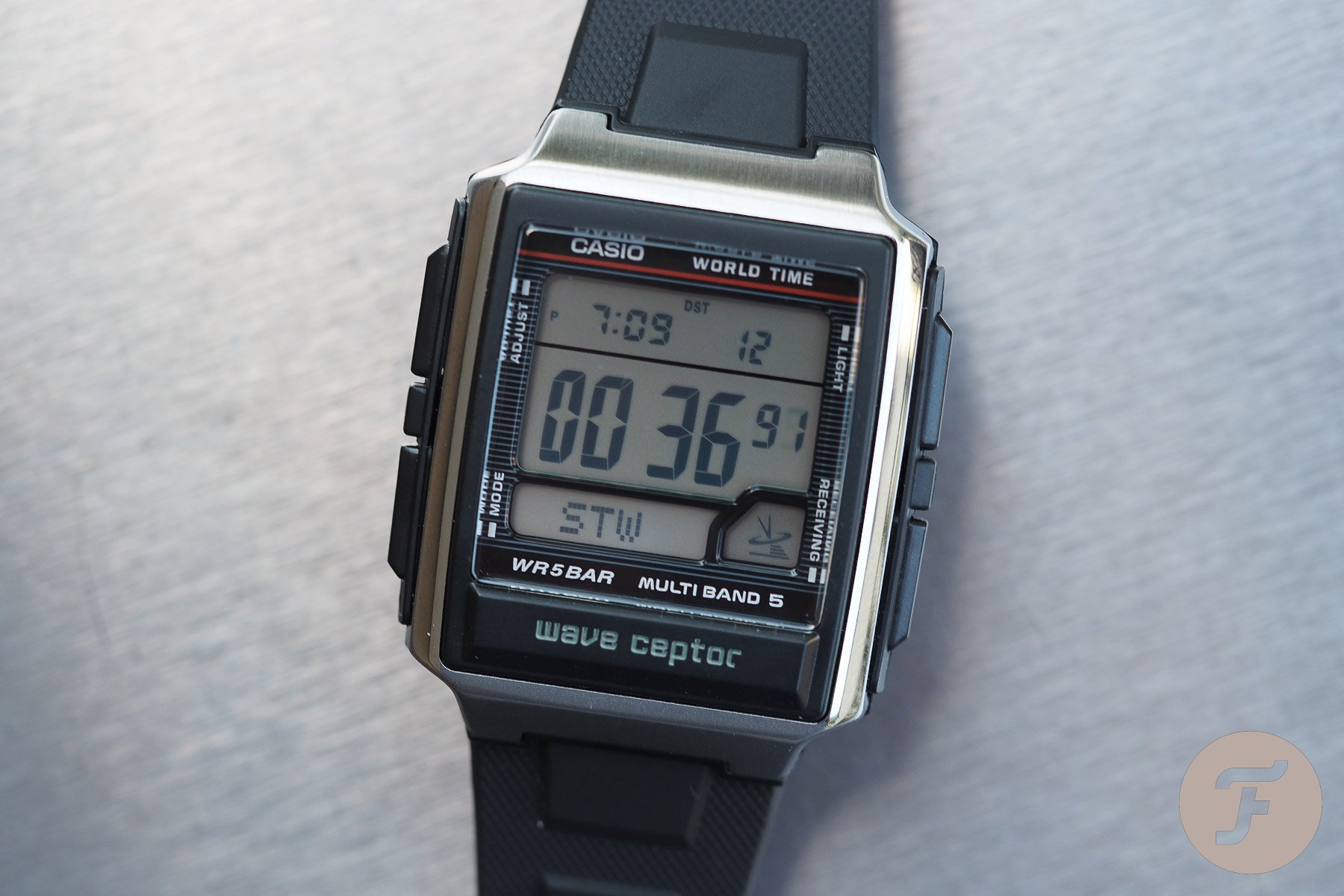 The Better Call Saul connection
While my relationship with digital watches is neutral at best, I love a good TV series. As a follow-up and successor to the epic series Breaking Bad, Better Call Saul has been a real favorite of mine. The characters are so human, the cinematography is phenomenal, and the dialog is, well, you get it… I love this show. It's more of a slow burn versus Breaking Bad, but it's oh so good. Oddly, when I was watching the final season the other week, there was nothing watch related that stood out to me. However, when we did the podcast, I recalled a series of scenes related to a digital watch in the show, and that started me down the path of purchase.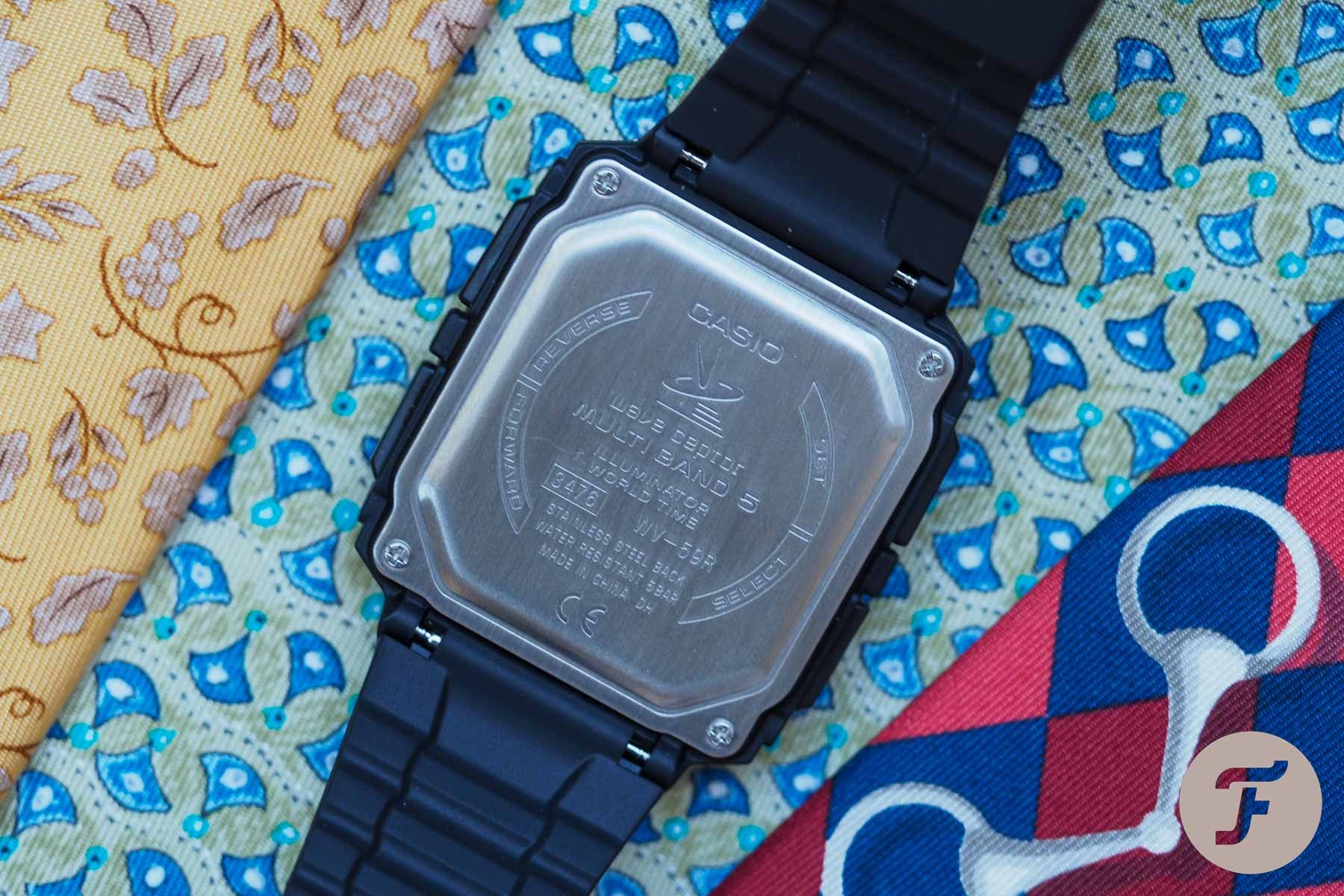 Spoiler alert!
Potential spoiler here, so please skip a couple of paragraphs if need be. Once "Saul Goodman" flees his old life as a sleazy lawyer and con man in the narcotics world, he goes into hiding under a new name, Gene Takavic. As Gene, he's working as the manager of a Cinnabon within a mall food court in Omaha, Nebraska. It's a decidedly mundane life for him. At some point, he simply can't resist getting back into some illegal activity. He decides upon a theft at one of the mall department stores.
First, though, he has some plotting and planning to do before the crime can begin. In order to plan, Gene decides to befriend a mall security guard. He does this by taking a hot, fresh Cinnabon to him each and every night after the mall closes. Then, Gene uses his trusty Casio WV-59 Wave Ceptor to time how long it takes the guard to eat one Cinnabon. You see, when the guard is devouring that sweet goodness, he has his back to all of the security cameras. It turns out that it takes roughly three minutes and 20 seconds.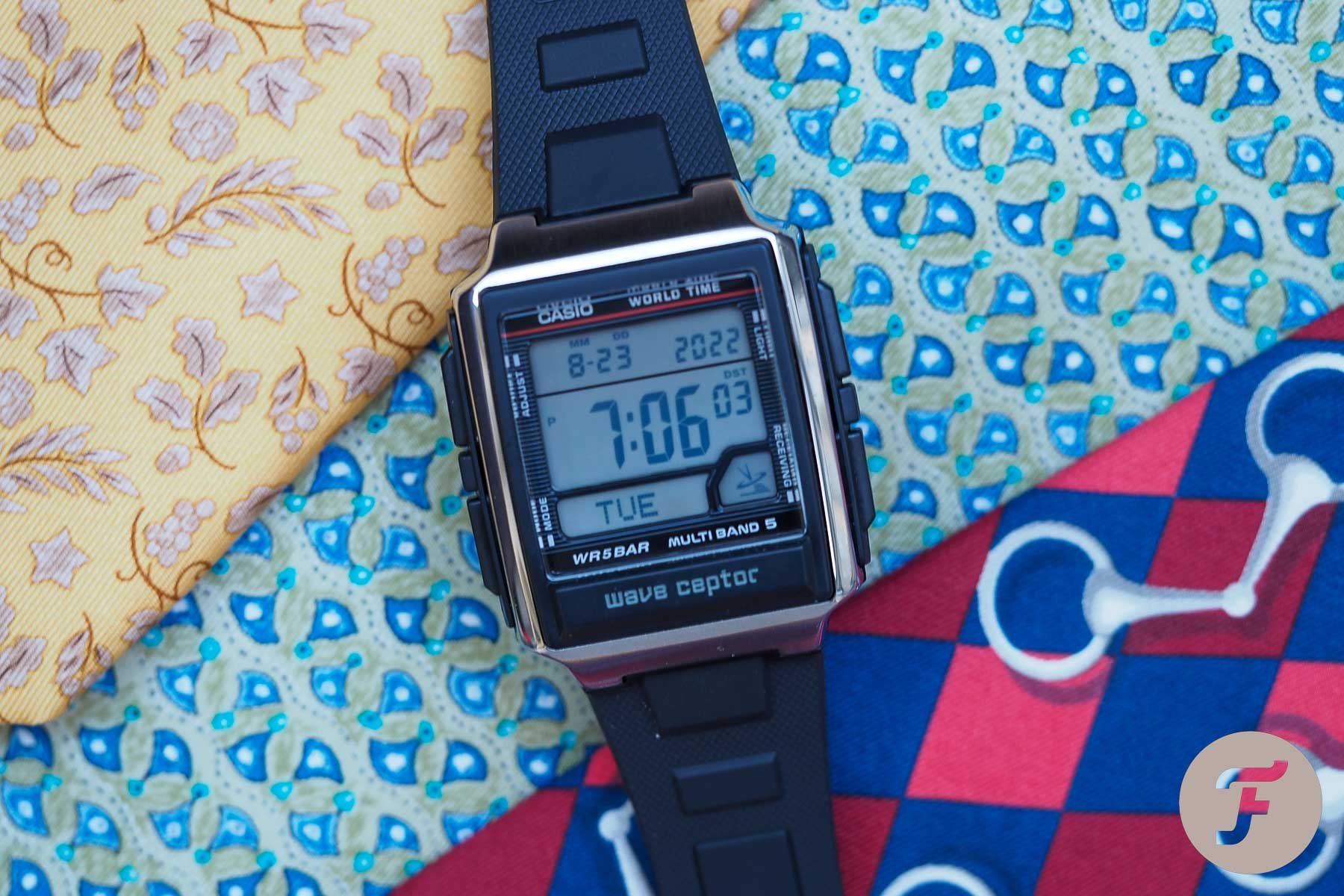 The Casio WV-59 Wave Ceptor…
I honestly didn't know what watch Saul was using to time the security guard, but the internet is a bastion of answers. I would've guessed that it was the cheap and cheerful F-91W, but I was wrong. The Casio WV-59 Wave Ceptor came up in my searches and, admittedly, it was my first time seeing it. As mentioned, the watch retails for €47.92 with free shipping if you're an Amazon Prime member, and I hit the purchase button while we were recording and waited for its arrival. After the episode, though, I shared news about the watch with my Fratello buddies. RJ is a nerd like me, so naturally, he dug it. G2 is a huge Casio fanboy, so he liked it. He also went on about the functionality, etc (zzzzz…). Two days later, a lightweight box was on my doorstep.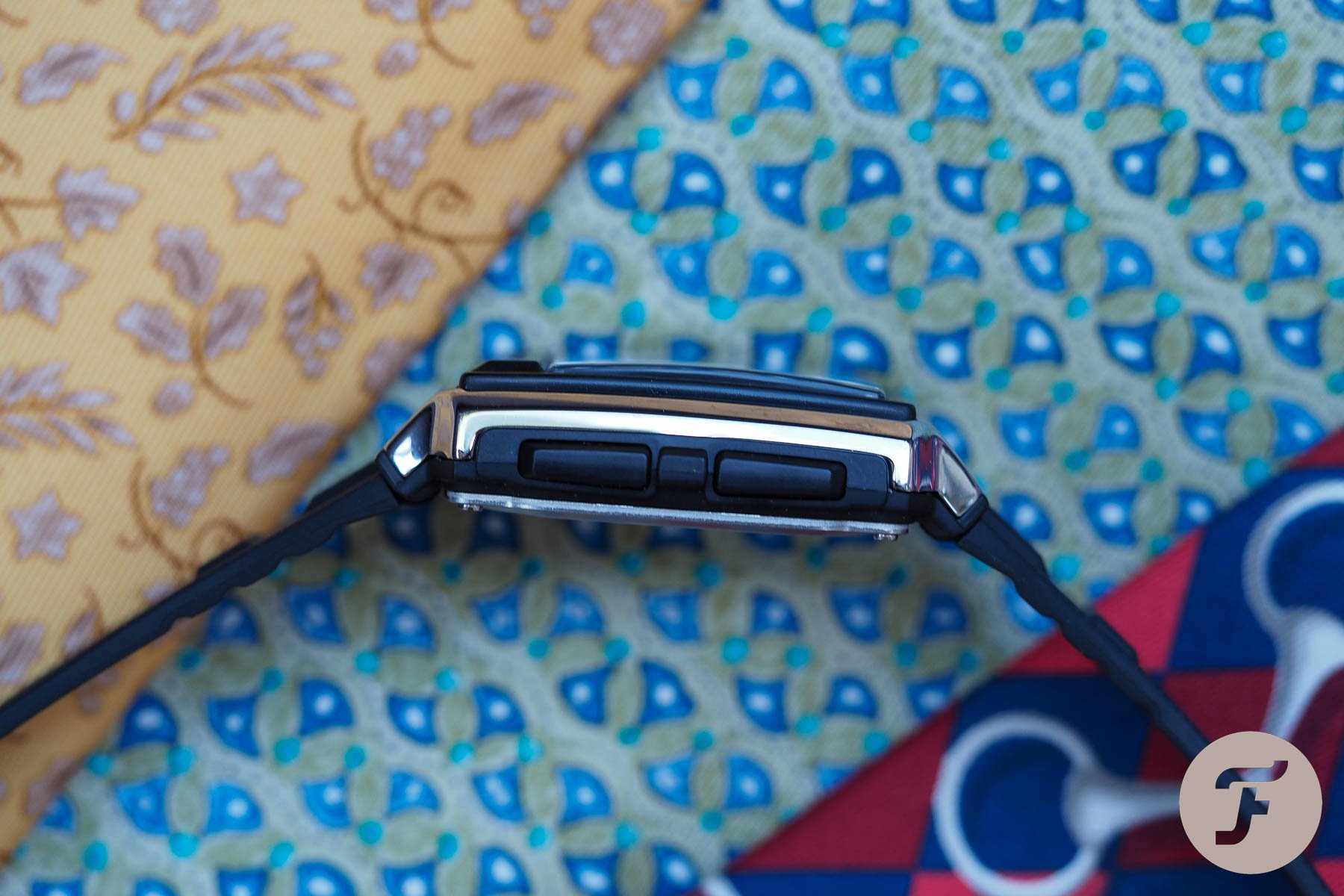 …is pretty cool!
One thing that is cool about digital watches is all the technology inside for such a low price. I know it's not that spectacular in 2022, but I still find it fun. The Casio WV-59 Wave Ceptor has a lot going for it and is pretty easy to use. The instructions are simple. Upon receipt, it's best to choose the city that's closest to you (that's Berlin for me). Then, via a couple of button presses, one can manually "grab" a signal from one of five atomic clocks. We just happen to have one within a stone's throw of Frankfurt. Then, stick the watch on a window sill and, boom, everything is done in a matter of minutes. There's also a stopwatch, countdown timer, world time, alarm, and a little light. Oh, and did I mention that this chronograph matches the Speedy Pro in water resistance? That's right, 50 meters for less than €50!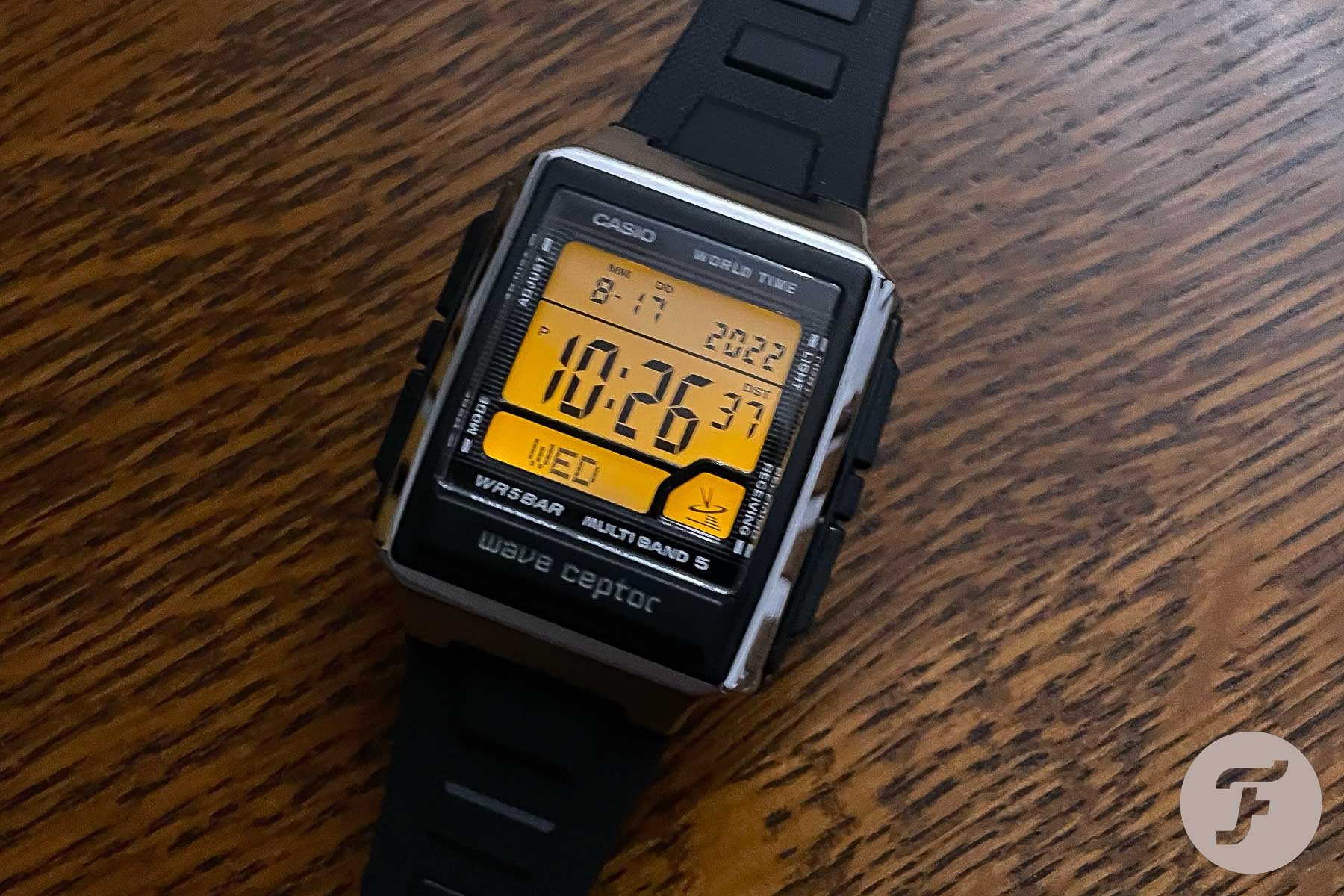 Cheap watches can be good fun
Just because something is cheap doesn't mean that it has to be badly or thoughtlessly designed. The Casio WV-59 Wave Ceptor has a little razzle-dazzle going for it when it comes to the finer points. I actually find the case shape and "finishing" rather pleasing in a dorky sort of way. Plus, at 36 × 42mm with a 20mm rubber strap and hardly any weight whatsoever (38 grams), it wears really well! Even the acrylic crystal is kind of neat with its flat sides and north/south barrel-shaped profile. In a lot of ways, it looks like an '80s watch that has received thoughtful updates to bring it into current times.
As far as legibility on the Casio WV-59 goes, in general, the time is easy to read. I say that because the display sort of falls away when viewed at an extreme angle. The time, day, date, and year are all there along with running seconds. The lower-right corner has a little boxed area to show the strength of the signal for receiving the atomic time. Sadly, there's no sign of solar power here, but I guess that's understandable for the price of entry. When things go dark, a quick press of the upper-right button activates an orange light for a few seconds. Here again, I feel like a little kid when pressing the button.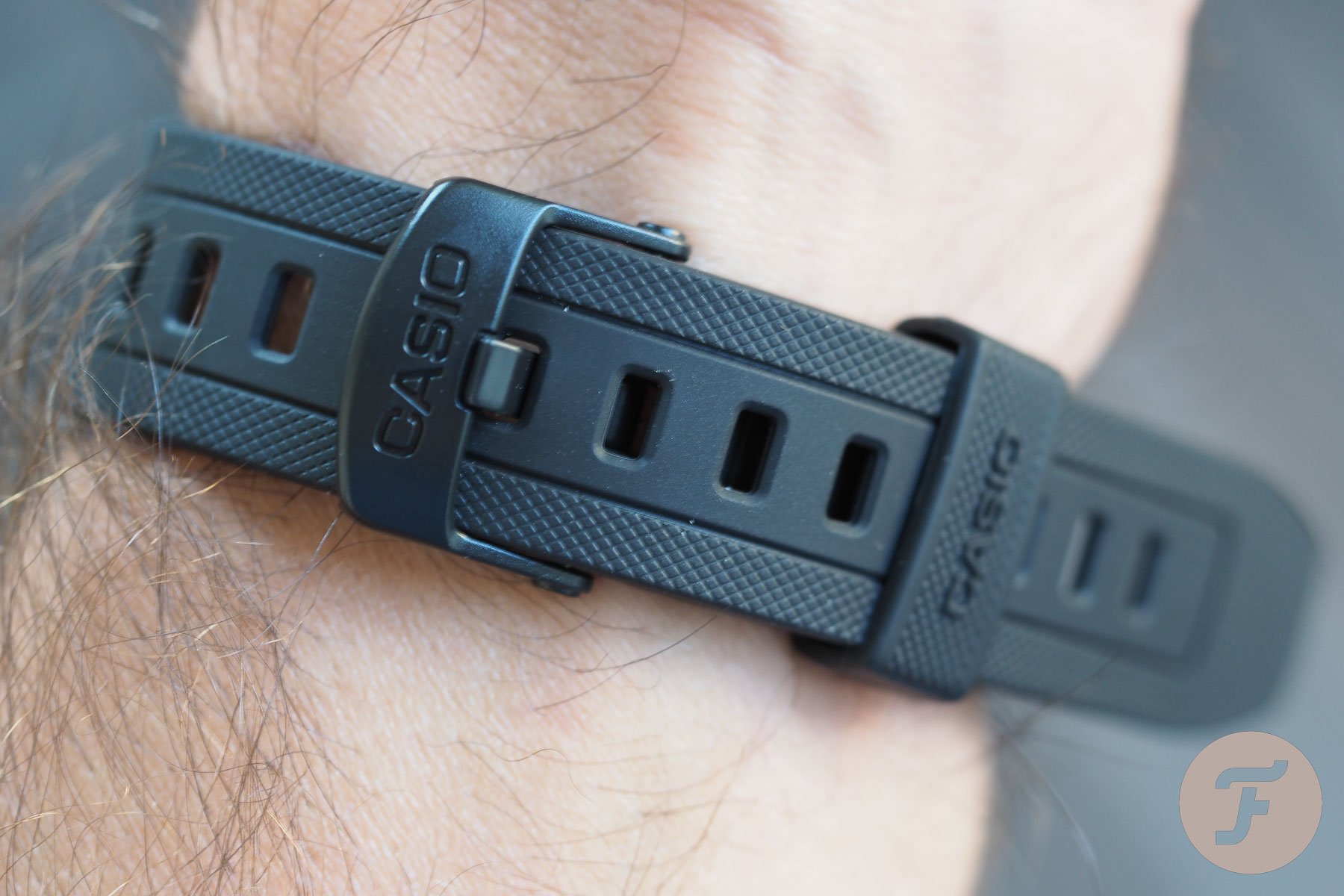 Where the hell will I use this thing?
I mentioned that I rarely wear a digital watch when I want something easy. Will the Casio WV-59 fare differently? We'll see, but I actually have a connection to this watch because it reminds me of the weekly podcast that I enjoy making with Balazs. Plus, it's an inexpensive "souvenir" from one of the better shows I've seen in a long time. Practically, I do have some travel coming up to places where a standout watch isn't advisable. The Casio just might get "the call" while I'm there.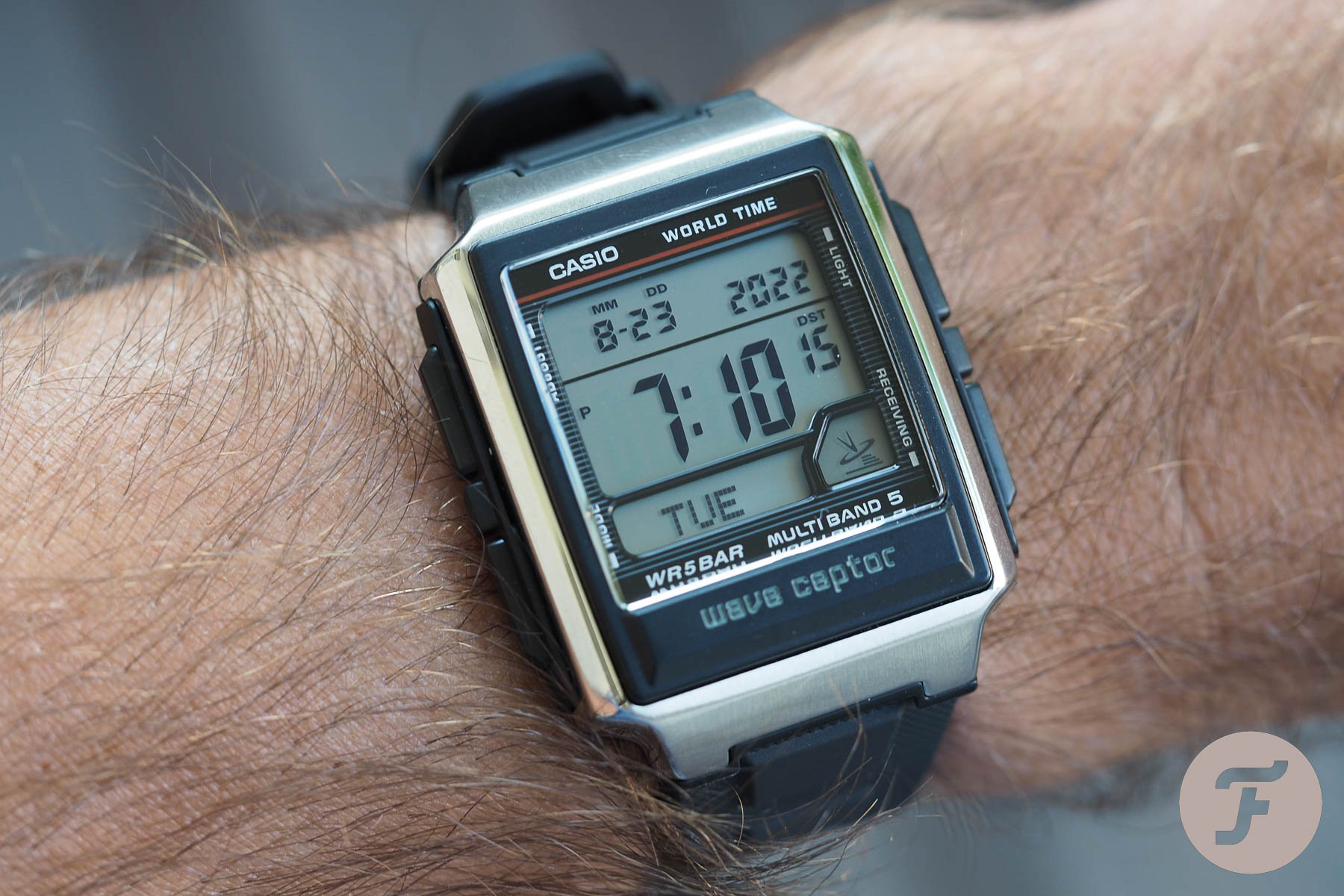 Final thoughts on the Casio WV-59
The Casio WV-59 Wave Ceptor isn't the best thing since sliced bread, but it's pretty cool for an inexpensive tool. Yes, at the end of the day, it is a tool for people who want to tell the time and have some decent functionality. It also doesn't hurt that it seems well put together, has a few style points, and feels akin to wearing nothing on the wrist. Finally, if you're planning any upcoming capers, it won't hurt that the watch is incredibly accurate. Because it's…"1) Armani suits and run! 2) Air Jordan shoes for you! 3) Linen shirts for free!"