Book Review: The Golden Age Of The Swiss Wristwatch
Best post-WWII collection of watch print ads you can find
The Golden Age of The Swiss Wristwatch book is not only a showcase of beautifully crafted ads but also an amazing source of information and inspiration for watch collectors.
I flipped through the entire 350 pages of the book on the first night it reached me. And I did the same on the second night. I apologize for the post-it notes sticking out of the pages, but I had to mark all the surprising discoveries instantly. Want a teaser? If you remember my ode on the Christopher Ward Trident C60, you know how much I like power reserve watches. In The Golden Age of The Swiss Wristwatch book, there are only three full-page ads on Heuer. The last one dated from March/April 1953 shows an automatic Heuer with a playful power reserve. The oval shape of the track showing the remaining power reminds me of this artsy Zodiac Autographic. The Heuer has the short indicator hand pinned on the top, in the middle of the 12 number. I'd never seen that before.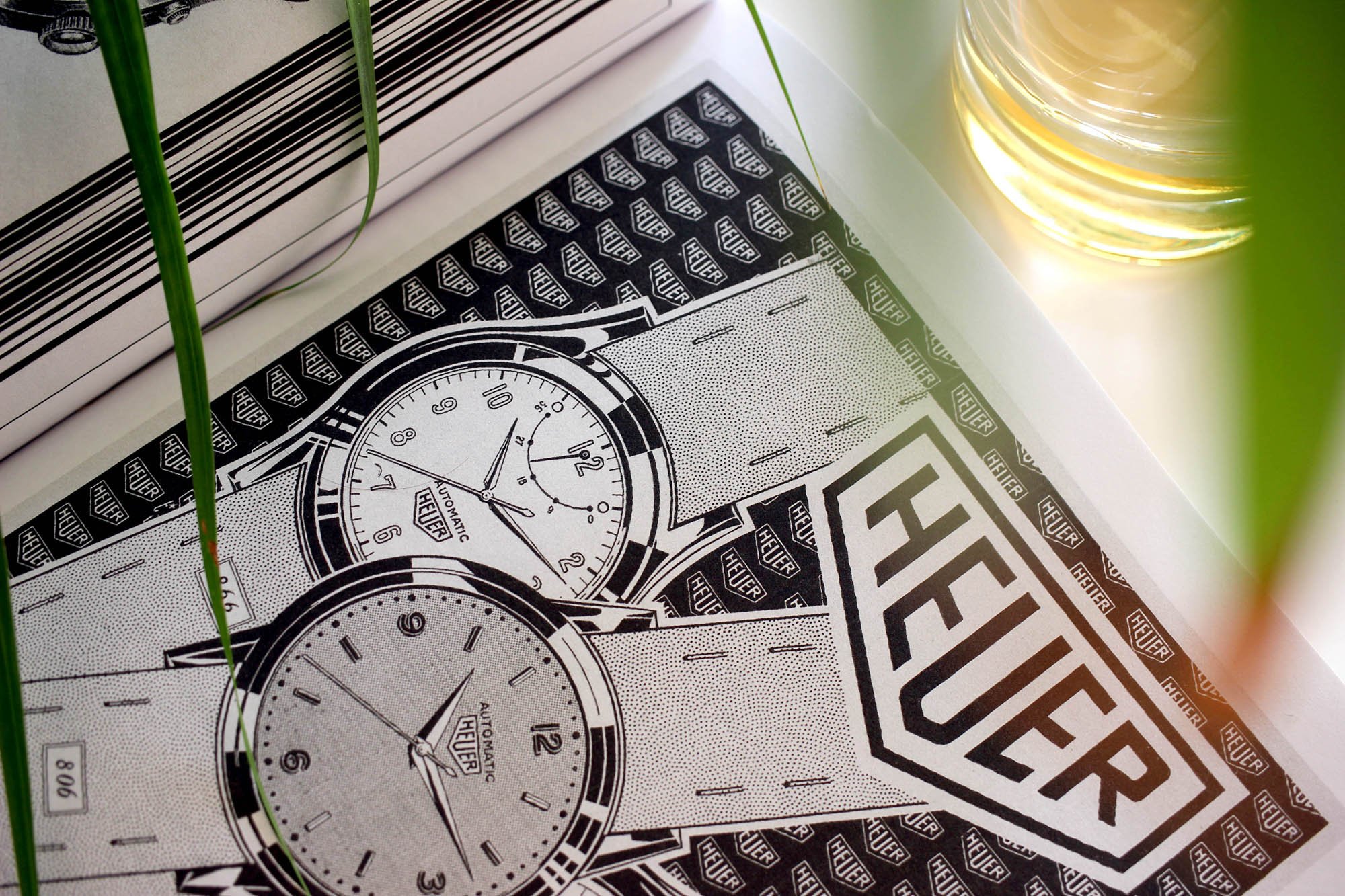 Must have book
As a former creative director and current co-owner of an advertising agency, I have a soft spot for watch advertising. As a vintage watch collector, I love tracking down any promotional material regarding watches. I can guarantee a long-lasting feeling of satisfaction once you find a full spread advertisement promoting a watch you already own. This happened to me with an early Breitling Chronomat ref. 769 dated back to the forties. And I still haven't gotten over it.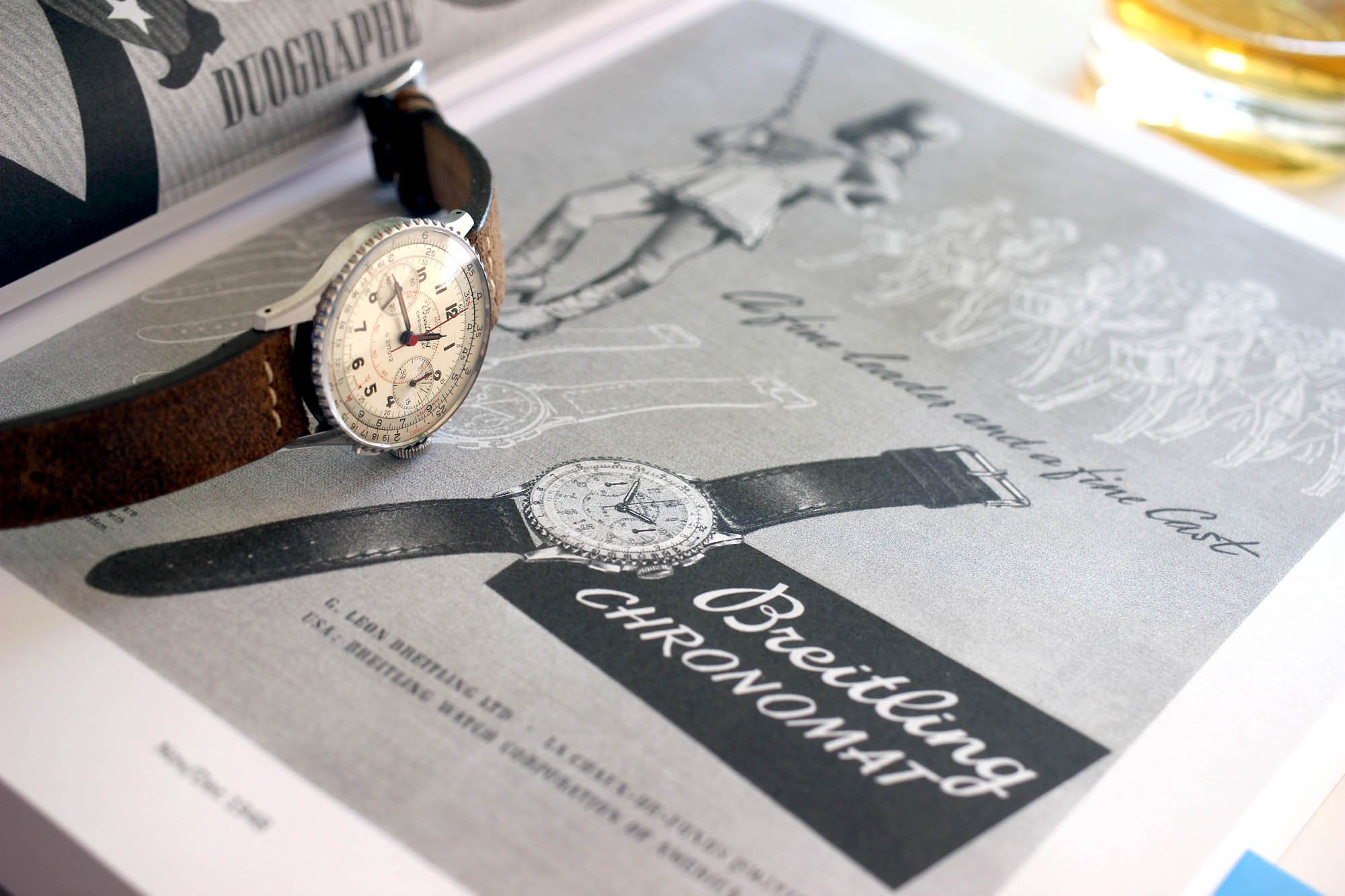 Lucky find
On a lazy winter afternoon my regular, but random web checks brought me back to Bruce Shawkey, a watch dealer for nearly three decades now. Besides being very active with the National Association of Watch & Clock Collectors, he also wrote many articles for their educational journal. In 2006 Bruce acquired a collection of the Swiss Watch & Jewelry Journals dated from the mid-1940s to the mid-1960s.
"I knew I wanted to do something special with the magazines but didn't quite know what. So, they sat on my bookshelf for the next 12 years."
Best decision made
Bruce felt it would be wrong to cut out the pictures of the watches. As scanning technology improved year by year, Bruce got an idea we can all be thankful for: "I felt that the verbiage in those ads contained many nuggets of information that would be of value to collectors. Plus, the ads were just plain beautiful. So in 2018, I began the project in earnest. I carefully removed the bindings from the magazines so that I could scan the ad pages completely flat for the best results. I then researched the brands to the extent possible, while keeping the brand descriptions short and succinct — I wanted this to be a picture book more than anything."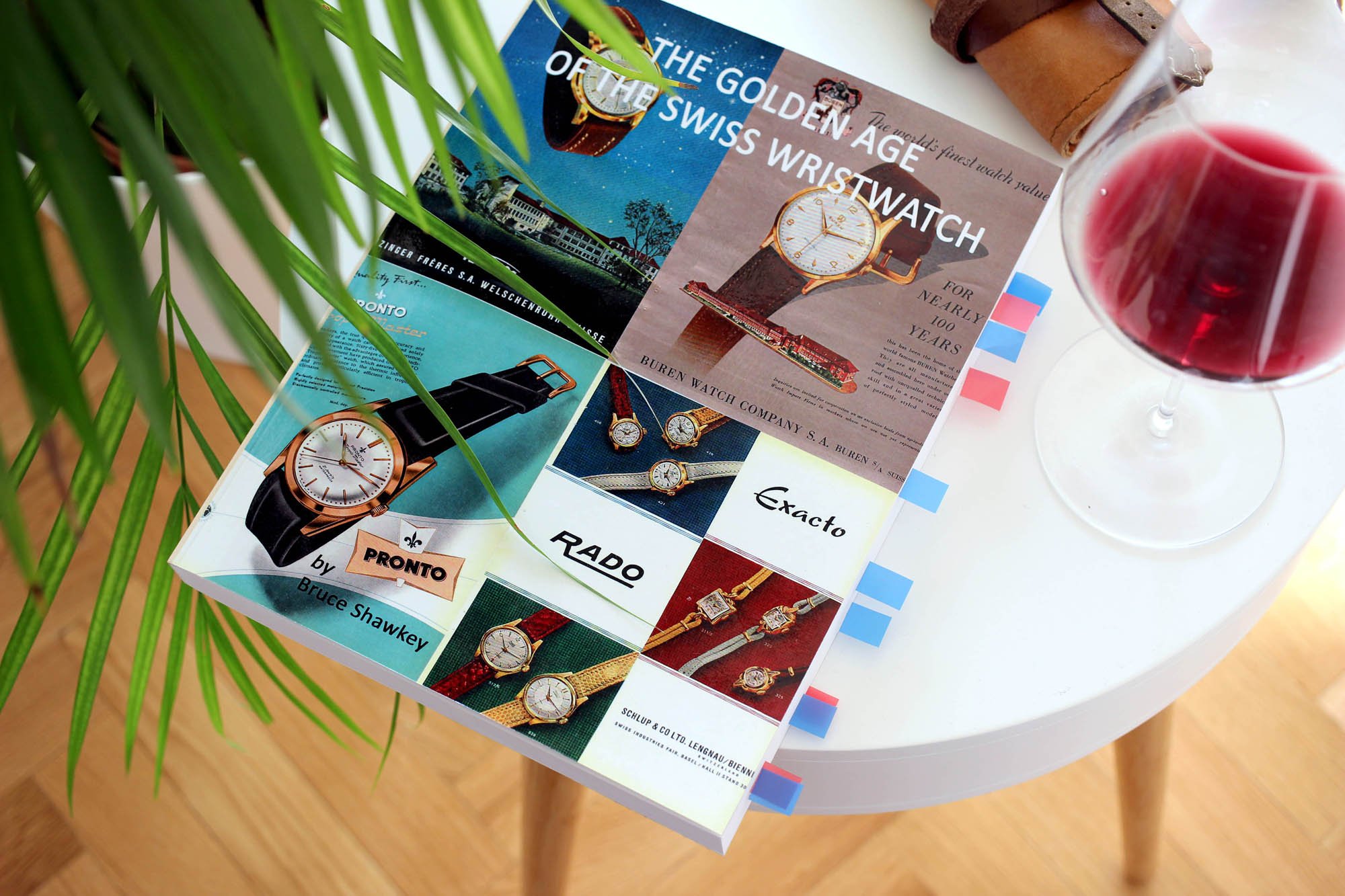 Trend-resistant book
To give you an overall idea about the mix of watch brands in the book, I could hardly use better words than the dedication Bruce wrote to you, Fratello readers: "I dedicate this book to all lovers of the more obscure brands of wristwatches. Brands that provide a rich and varied playground for the collector of modest means who still desires to build a well curated collection of quality timepieces. Stay ever curious and, above all, have fun."
There isn' a single Rolex ad to be found (sorry, Jorg). There are four Omega ads. And Patek Phillipe has one page fewer than Precimax. Precimax has as many pages as Pronto. And have you heard about Paul Buhre, Phenix, Pierpont, Pontifa or Prexa? Well, now imagine how many letters the alphabet has and you get the final number of post-WWII watch brands you've never heard of before!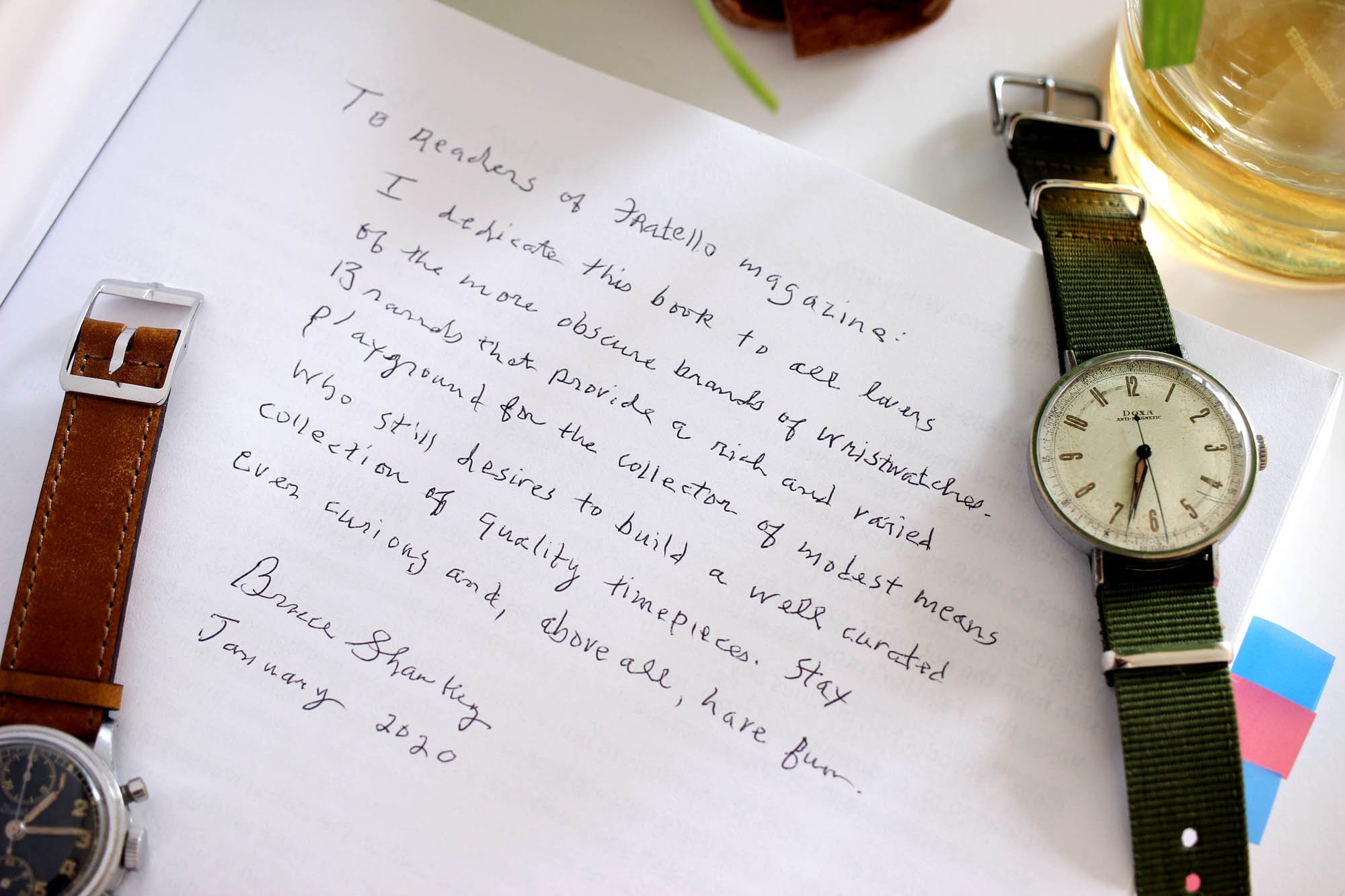 Narrowing down the content
When I asked Bruce if he included all the ads he found, he said: "No, not at all." He selected ads from the years 1948 to 1957 because that is what he considers to be the "post-WWII-boom years" with some of the most beautiful advertising ever seen in watch magazines. Bruce wanted to keep the length of the book and cost to a reasonable level too. The selection was also limited by the rule that ads had to be at least a quarter page in size. As Bruce wrote a short synopsis of each listed company at the end of each chapter, he didn't include any that he could not find any information about.
Hundreds of watches
In more than 30 years of watch collecting, Bruce estimates that probably about one-third of the watches listed in his book actually came through his hands. Which is a lot if I estimate there are around 1,000 of them featured in his book. "I probably let many of those watches go for sale too cheaply, not realizing at the time what great watches they were, along with their rich heritage," Bruce says.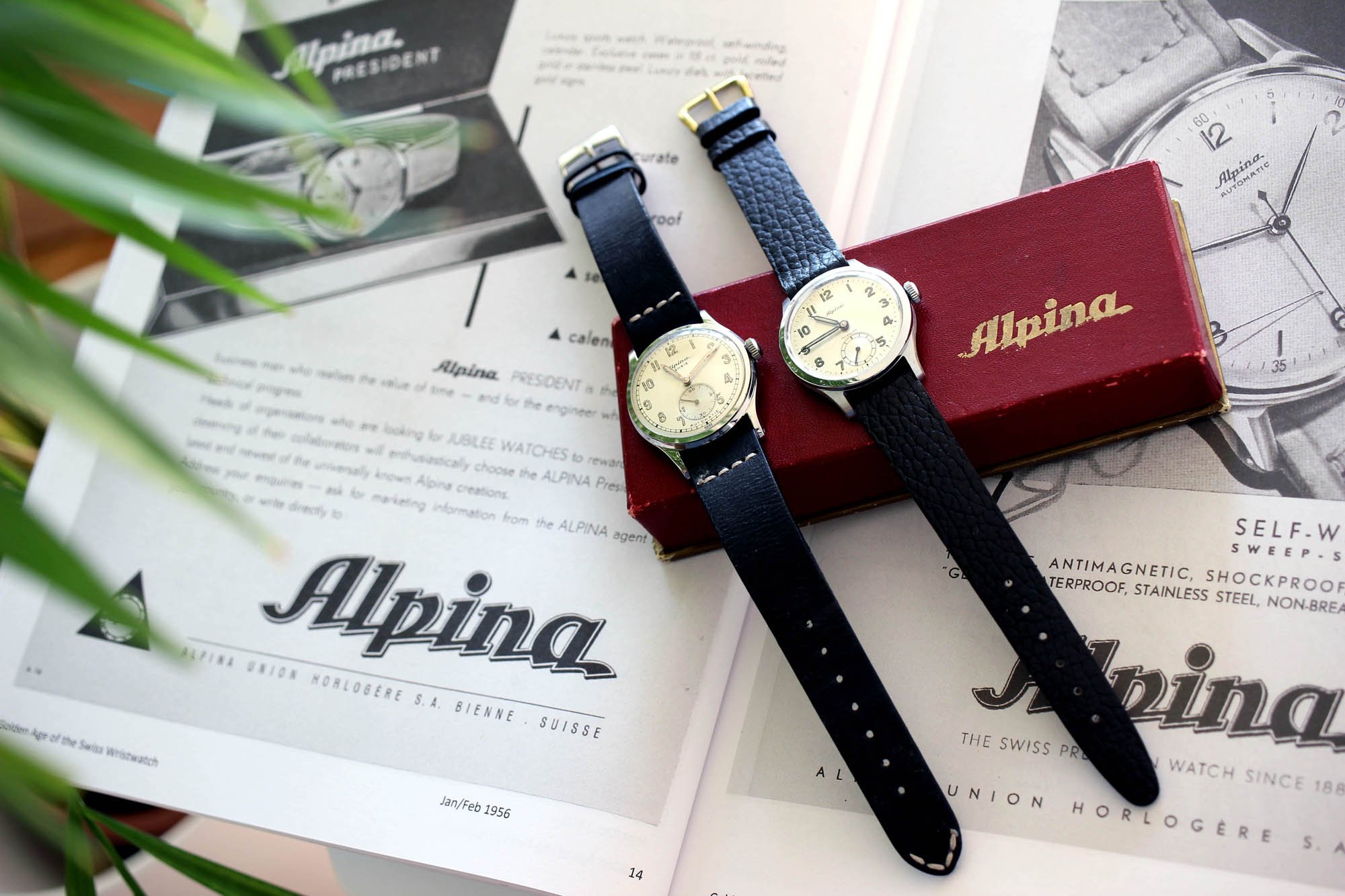 One word: Character
Bruce predicts a good future for these brands for the collector wise enough to look for value for money. He says a collector could literally own 50 other watches of diverse designs that are every bit as mechanically sound and accurate as a Rolex. Young collectors with limited budgets have to start somewhere anyway. The Golden Age of The Swiss Wristwatch book might be a perfect guide on that exploratory voyage.
You will unearth probably the most romantic and most poetic visual and textual watch advertising.
Looking is enough
I guess I don't need to repeat twice how much I like Jorg's pilgrimage on Omega or Rolex ads from a time when copywriters and art-directors didn't have to fabricate tons of content for a parallel online world. Moving another few decades back with Bruce and his book, you will unearth probably the most romantic and most poetic visual and textual watch advertising. Watch paintings, background patterns, crazy compositions or creative symbols, the book has it all. All that combined with fascinating copy you can't stop reading.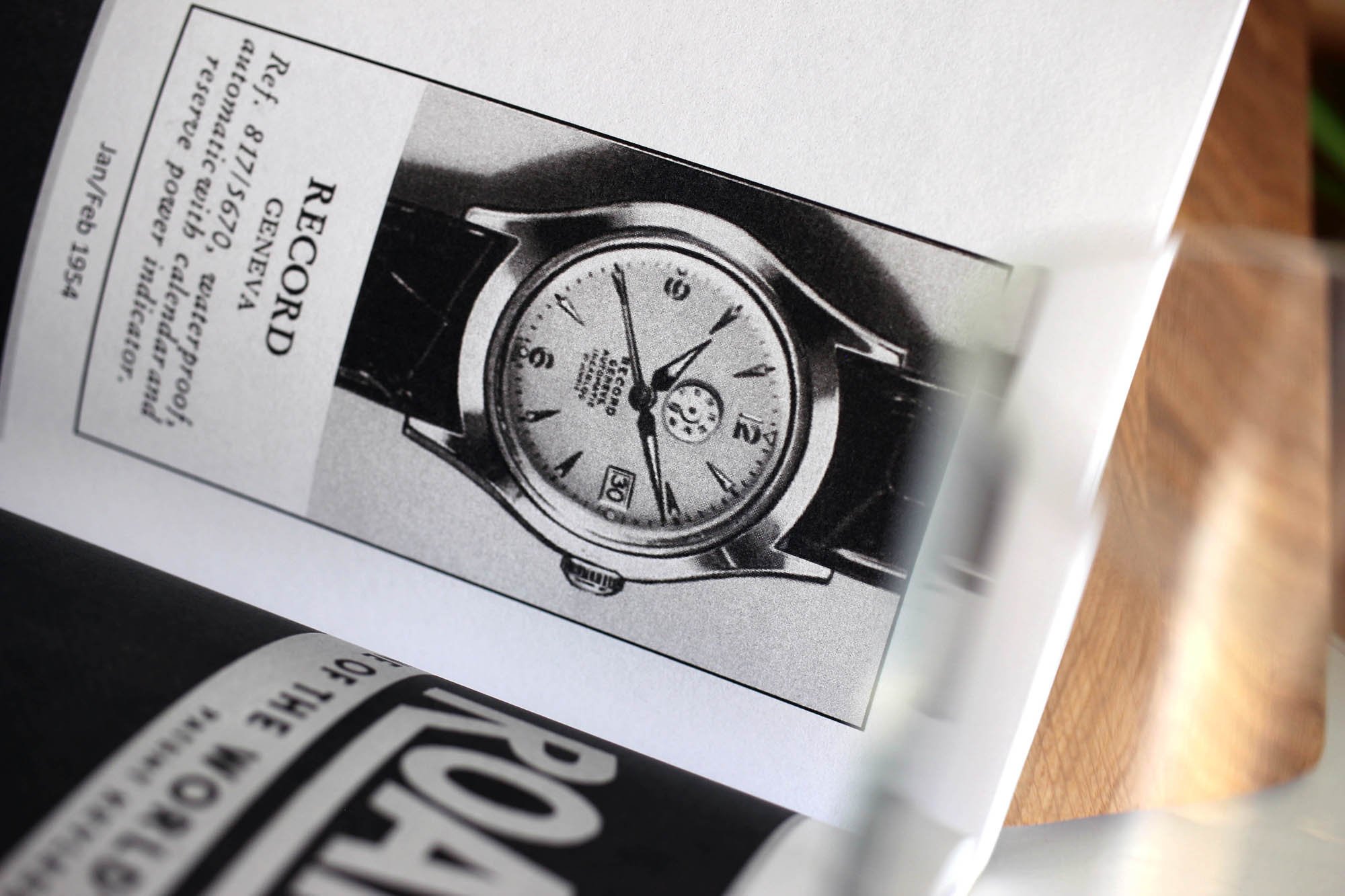 Last thoughts
Could the book have come in a hardcover or have been printed in color? Yes, it could have. But this is not a book you will find in the lobby of a Ritz. And it doesn't want to be, thankfully. It's an honest book written by a seasoned enthusiast aimed at readers that are eager to look deeper than the latest Instagram trend. While one would expect that the diverse offline and online resources would enrich and expand the tastes of collectors, the opposite tends to be true. I have many fancy watch books, but few gave me as much pleasure and inspiration as The Golden Age of The Swiss Wristwatch did. Europe based readers can order the book here, US readers can order the book directly on Bruce's website. The price is €34.95/$39.95.