Brandon's GADA Watch — The Rolex Submariner 114060
If I could only keep one watch, this would be it
When I saw my name on the contributor list for this series, I must admit that I panicked a bit. Each writer would have to share his "go anywhere, do anything" watch. The only thing was, I wasn't sure that any of mine fit the bill. Could any one of my watches work as well with a tux at a gala as it could while roaming the streets of crime-ridden cities? Could any of them accompany me while scaling volcanoes, ice diving, riding dragons, and dining with world leaders all on the same day?! Ahh, the overthinker's curse! But then an epiphany came: I don't do any of those things. Fortunately (or perhaps unfortunately), my life is much more mundane. And in the seven years that I've owned it, my Rolex Submariner 114060 has proven a trusty companion and the closest thing to a GADA watch that I need.
Yes, my life is fairly predictable. These days, I'm mostly in front of the computer or the classroom, and I spend as much time with my wife and two kids as I can. The week flies by, we hit the park and a sushi restaurant on Sunday, and before I know it, it's 4:30 on Monday morning again. I'm very fortunate to work for Fratello, reading about watches every day and sharing my passion in articles whenever possible. But as a family man by choice too, social gatherings, extreme adventures, and world travel tend to take a back seat. Thankfully, Japan is a wonderful place to live, and I don't have to fear getting robbed of my watch anywhere. With this peace of mind, I can enjoy my Submariner to my fullest, and I make it a point to do just that.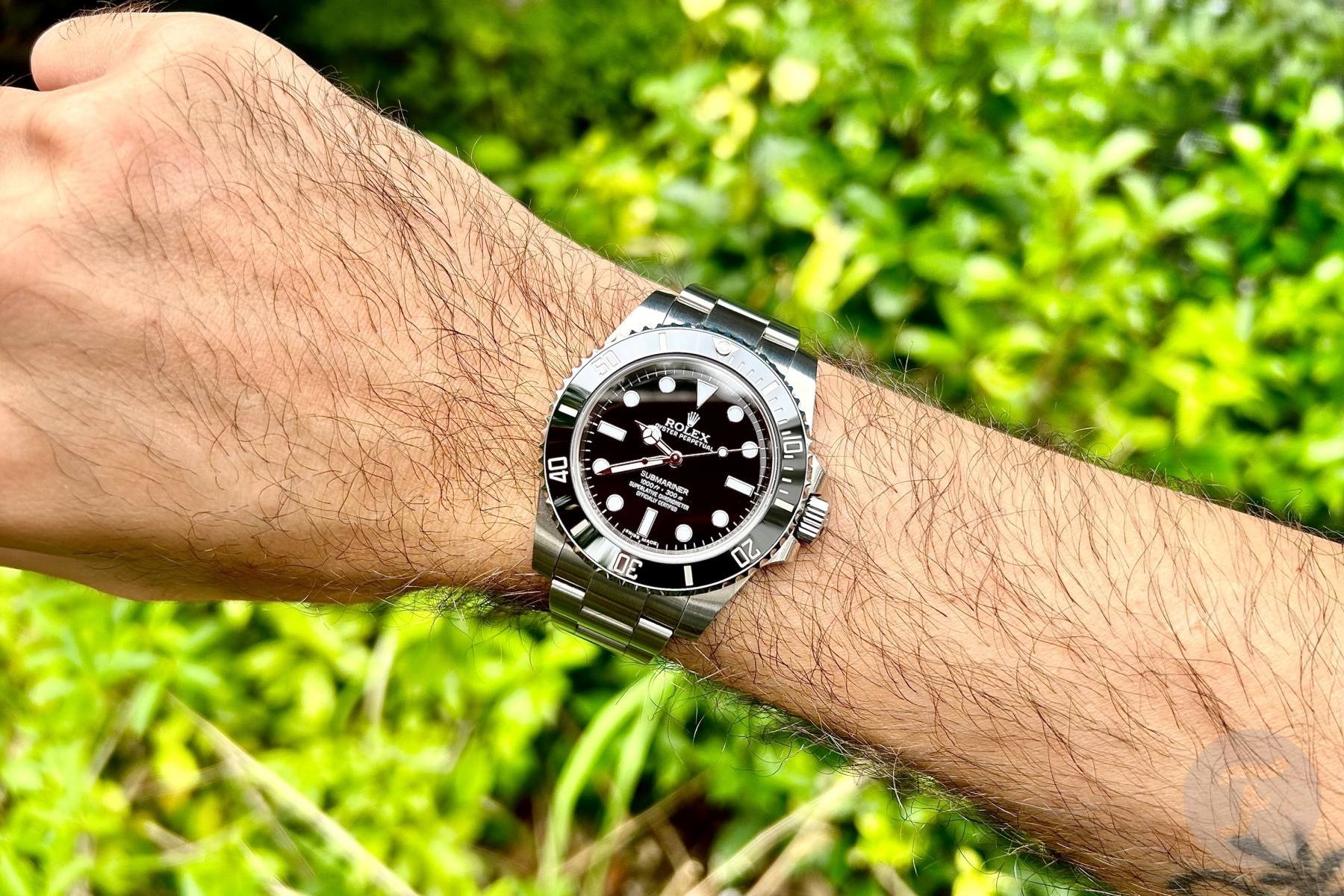 Rolex Submariner 114060 — A supremely comfortable daily wearer
In May 2016, at the age of 27, I bought my first and only Rolex, the Submariner 114060. Having been into horology for ten years at that point, it was a massive milestone as both a watch enthusiast and an adult. That summer, I wore it nearly every day with pride, and the comfort of it honestly blew me away. My second-most-precious piece cost just a third of the price, and the Rolex Oyster bracelet alone felt worlds apart. How could steel links be so supple? That completely baffled me, and even the folding arms of the clasp felt like a million bucks. The 40mm case was also ideal for my 17cm wrist, providing just the right amount of presence without being overbearing.
I wore my Sub on vacation to Japan's Kyushu region that August, and it was perfect in the sweltering heat. The Glidelock clasp was so easy to adjust on the fly, and it introduced to me a new world of summer wearability. While on that trip, I met up with my friend Austin Daniels, who interviewed me about my Submariner. Granted, I was still somewhat in the honeymoon phase, but I had almost nothing bad to say about it. I'm happy to report that even now, almost seven years later, my opinion remains unchanged.
The Submariner 114060 is the most comfortable sports watch I've ever owned, hands down. Not only that, but it also never looks out of place with anything I wear. I'm a casual guy, and I wear T-shirts almost every day of the year. However, the Sub's glossy black bezel and dial provide just enough elegance for me to pair it with a suit.
A capsule for memories
Since I bought my Submariner 114060, it has been present for so many significant moments in my life. It was on my wrist when my son was born in 2018, which is fitting because it will be his watch someday. It has accompanied me on every family trip to the lake, camping, and countless visits to neighborhood parks.
My Submariner is one of my kids' favorite watches of all, and both of them love randomly spinning the bezel. I even taught my daughter how to use her Casio "diver" by demonstrating the Sub's bezel function on my wrist. She loves when we take pictures of our watches together, as you can see above.
Yes, I have plenty of other watches, but this one just feels right whenever I put it on. At this point, it's not just the physical comfort that I love but also the bucketloads of fond memories within. Quite simply, no other watch I've bought has had greater significance to me.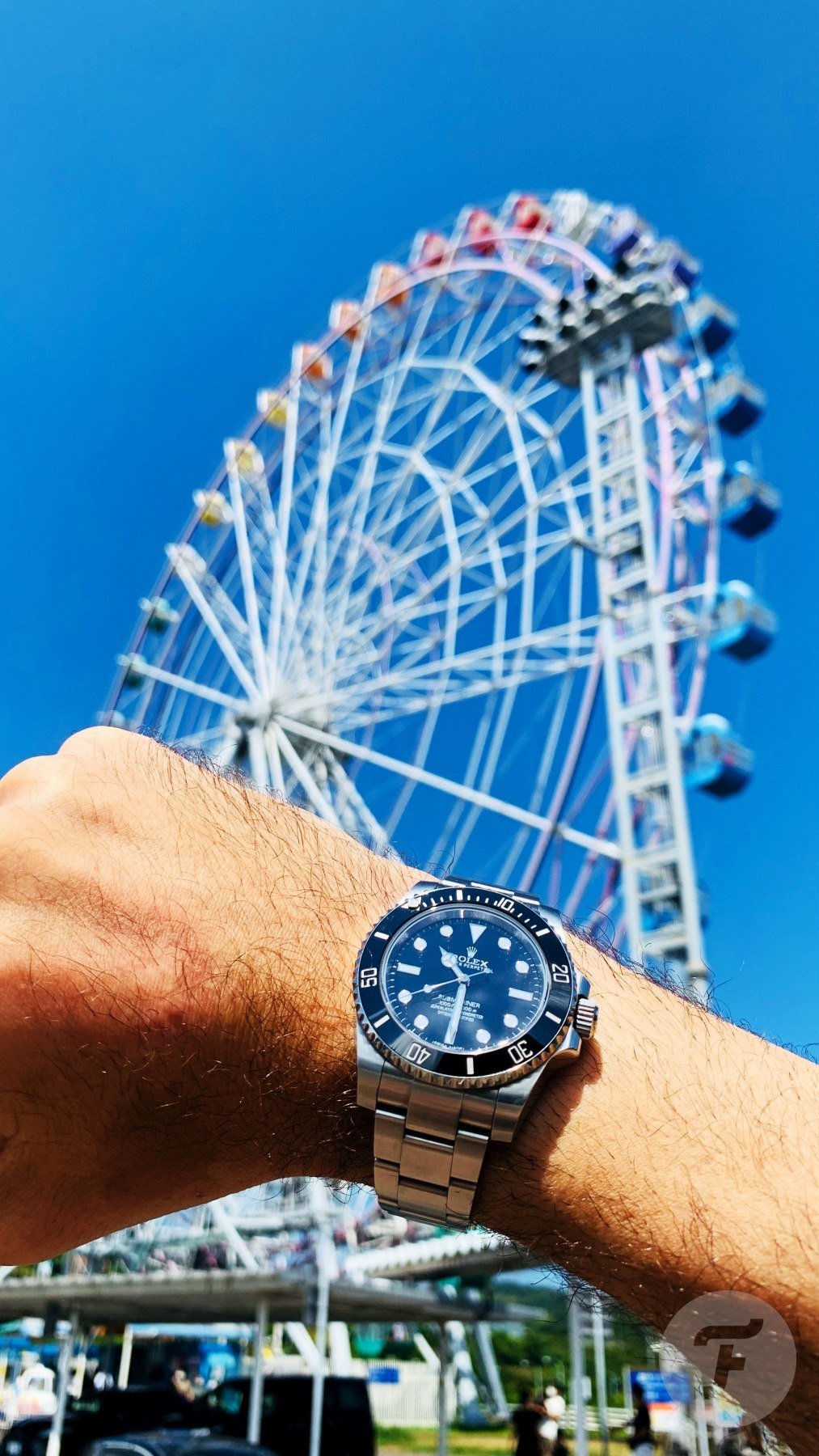 Furthermore, I miss it if don't wear it for a while, but I really miss it when I can't wear it at all. Back in 2021, my Submariner went in for service, and those two months were like a mild form of torture. I missed having a versatile watch that none of my others could match. There were so many times that I thought, "Man, I wish I had my Sub right now…" And even if I were to sell it and replace it with another black-dial diver, I know it wouldn't be the same. I've never regretted selling a watch all that much, but no watch I've sold has ever been as special to me.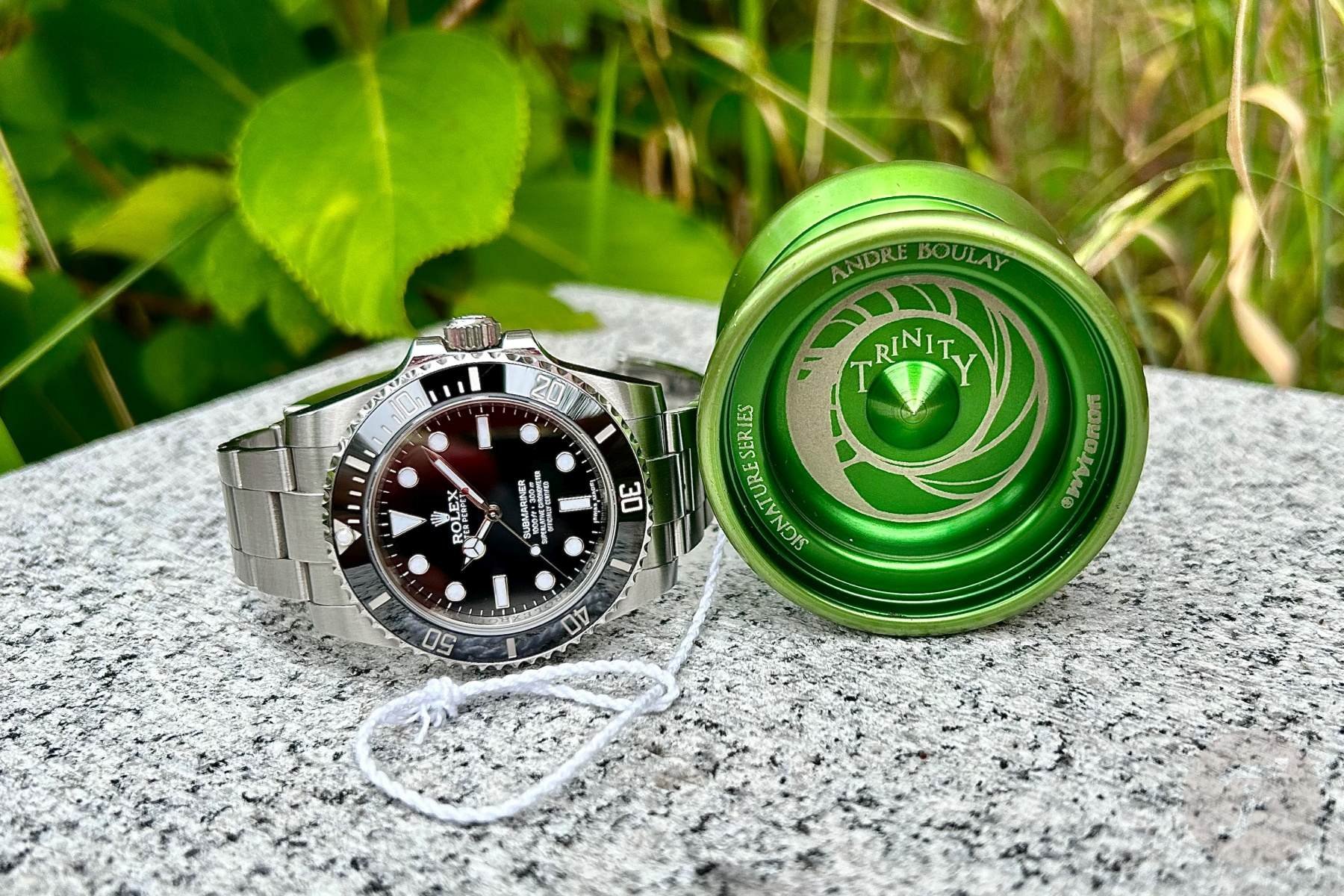 GADA or GAADAA?
Admittedly, the only thing that I have reservations about is wearing this watch when traveling to certain places in Europe. This will probably sound extremely silly when I admit that I've never actually been to Europe before. But I may well have the chance to go there for work or pleasure someday, and the stories of robbery in places like London are chilling. Yes, I feel totally comfortable going anywhere and doing anything with my Submariner in Japan. I would just think twice about using it as my only watch when traveling in a place where someone might pull up on a scooter and assault me for it. As the wise Sweet Brown once said, "Ain't nobody got time for that." Technically, then, I guess my Sub is a GAADAA ("go almost anywhere, do almost anything") watch.
Despite this, if I had to sell off my entire collection except for one watch, my Submariner 114060 would stay. I have absolutely no doubt about that. In my daily life, it suits me to a tee, and if I were to travel somewhere dangerous, I'd just go naked-wristed. Obviously, I hope I never have to face that situation, but my resolve is set in stone just in case.
What about you? Do you have a similar "relationship" with a watch in your collection? If so, tell me what watch it is and why in the comments!