Brandon's Watch Goals For 2023 — Upgrading Mom's Watch, Working Smarter, And Buying Three Specific Pieces
My plan is in place, and I'm off to a good start!
Here I come, sliding the last Watch Goals For 2023 article in one day before the February 1st "cutoff." Most of our editors shared their goals for the new year earlier in the month. Still, I wanted to have my say before the topic suddenly seemed less relevant. Thankfully, my watch goals for this year are crystal clear, so writing this one should be easy!
Some watch enthusiasts go with the flow and buy whatever strikes their fancy whenever they have the means. But ever since I bought my Tudor Black Bay in 2015, I've been a very goal-oriented collector. As I've explained before, that piece marked the birth of my first child and the rebirth of my watch collection. I realized that I could indeed buy watches that I always thought were out of reach as long as I had a plan. That epiphany led me to a road-mapping strategy, and I've spent years tracking down models that I set my sights on. This year, that will continue to an extent, but I also had a less selfish goal in mind — getting my mom's watch in order!
Goal #1: Upgrading my mom's watch
My mother has worn the same watch nearly every day since Christmas 2006. That's when I gave her the same rectangular Bulova model that you see in the picture above. Its diminutive size suits her very well, and the steel bracelet makes it wearable all year round. She has also told me countless times how much she loves it because it always reminds her of me. While I'm happy that she has an emotional connection with it, I have felt a little guilty for not getting her something nicer. Here I am, buying expensive watches for myself, but I couldn't show my mother the same kind of love?
When I floated the idea of an upgrade to her, she was more than happy to entertain it. I even had a specific replacement in mind that would likely blow her socks off and suit her to a tee. So when my wife and I decided to finally take our first trip back to the States in six years this summer, I knew it was time to execute my plan!
Luckily, I was able to find this discontinued watch here in Japan for a reasonable price and in fantastic condition. I used my entire watch fund plus some extra on top, and I purchased my mom's new watch last week! Unfortunately, I can't share it or drop any hints here. My mom reads my articles, and I don't want to spoil the surprise! She knows the watch is coming, just not what it is, so I'm keeping that private until I see her in July. I do hope that she will be overjoyed with it, though.
So that's the first of my 2023 watch goals ticked off the list. I'm off to a good start, but what's next?
Goal #2: Make more time for writing articles
For this next one, I'm piggybacking off of one of Mike's resolutions to be more active in writing articles this year. I joined Fratello in June 2021, and I got about 50 articles under my belt in the first four months. In November, though, we shuffled some team members around, and I took over Nacho's former role as Fratello's copy editor. The plan was that I'd edit everyone else's articles and also try to write one of my own every week. However, I quickly learned that copy editing was a full-time job, and with four part-time teaching gigs and two young children, I didn't have the energy to write much at all. I only managed to publish 19 articles of my own in 2022, falling short of the original goal by over 63%.
This year, I want to manage my time and energy more effectively. I know that if I do that, I can write more. I believe it's a matter of chipping away at my articles instead of trying to find the time and mental capacity to write each one all at once. If I try to do the latter with my busy schedule, my output is abysmal, as I saw last year. However, if I write 300 words or so every day, I should easily be able to get an article done every week. In doing so, I want to step out of the shadows and be more visibly active in our Fratello community. I have watches and topics that I still want to cover, and I'd love to present them in interesting articles for you all. So here's to writing more in 2023, which, incidentally, ties into my next goal!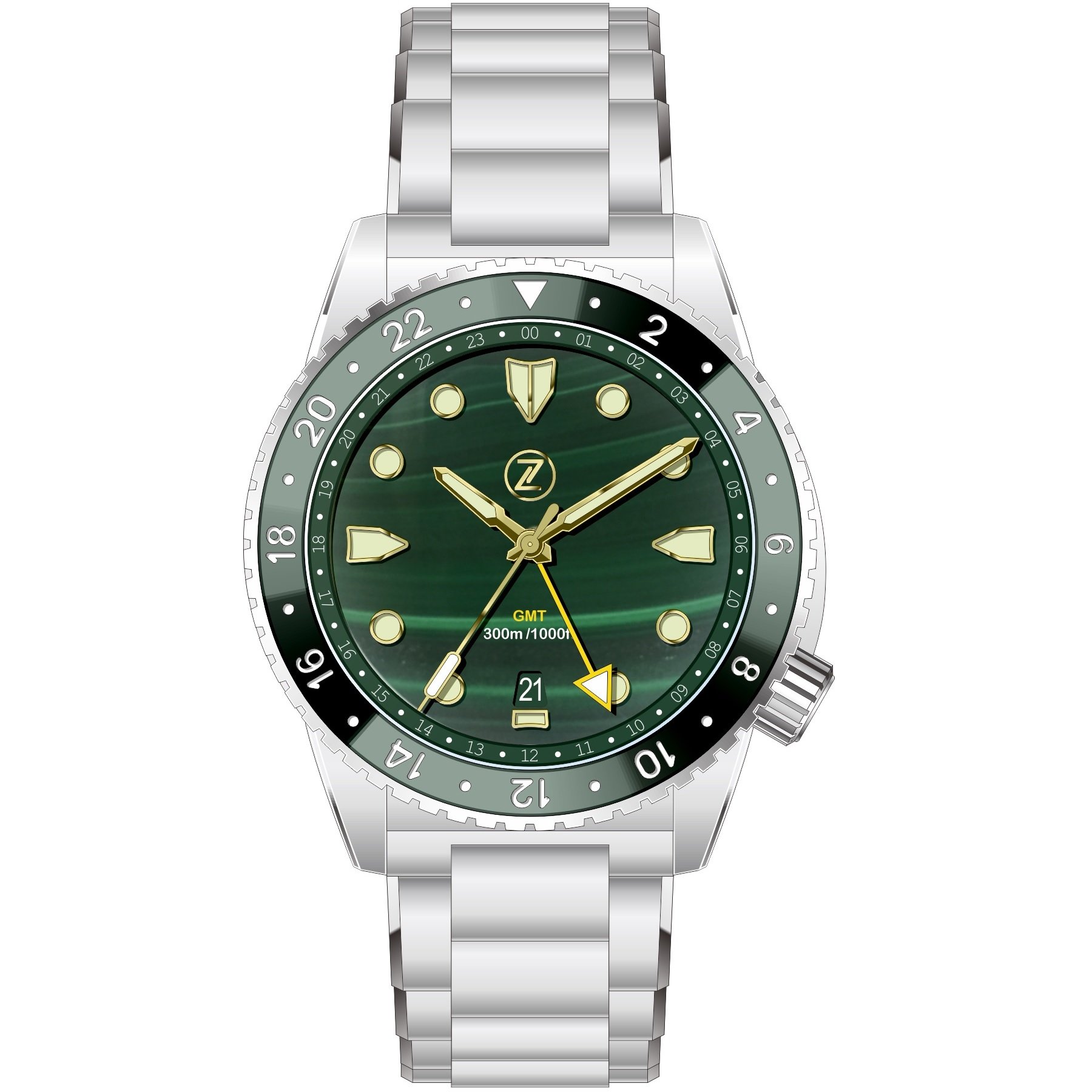 Goal #3: Three specific additions to my collection
Honestly, the more I write, the more money I'll make, which should help me buy the three watches that I want. Having spent all of my watch money on my mom's watch (no regrets!), writing more seems like the best way to fund the addiction. The first piece I'd like to add to my collection this year is the upcoming Zelos Mako GMT Timekeepers Edition. This model should be dropping in May or June as an exclusive release for the Zelos Timekeepers Facebook group. I voiced my interest, as did many other members, and brand founder Elshan Tang is producing it based on that feedback. I don't know how many pieces will be available, but I do know that I will be ready to pounce! A 40mm flyer GMT with a malachite dial and the new Miyota 9075 movement? Sign me up!
The second piece is an upcoming Fratello collaboration, but I'll be in big trouble if I give any more hints. I can say, however, that I've been eagerly following its development, and I think you Fratelli will love it as much as I do!
The last watch that I want in 2023 is one that I've desired for years — a Breitling Navitimer Cosmonaute. Ideally, I'd like a D12023 with a display case back, a gold bezel, gold hands, and a blue dial. But if a D12022 in good condition pops up for a good price, I'll have no problem choosing that instead. The only physical difference is the solid case back, which won't affect my enjoyment of the watch that much. What's more important is how it looks from the top, and this blue/gold configuration is stunning. With a 24-hour display, tritium patina, and a hand-wound Lemania movement, it'll bring several unique elements to my collection too.
What do you think of my watch goals for 2023?
As I mentioned, my first big goal of upgrading my mom's watch has already been achieved, so that makes me feel great. And since my writing and collecting goals go hand in hand, I have great motivation for the next 11 months. What do you think of my plan for this year, and do you have any watch goals of your own? If you haven't shared them yet, please do so in the comments. All my best to you Fratelli for a productive 2023!